Samsung Expands Free Content Offerings for TV Users in Vietnam, Celebrating 17 Years as World's Top TV Brand
Samsung, the renowned TV manufacturer, is delighting users in Vietnam with an array of new free content options through its Samsung TV Plus service..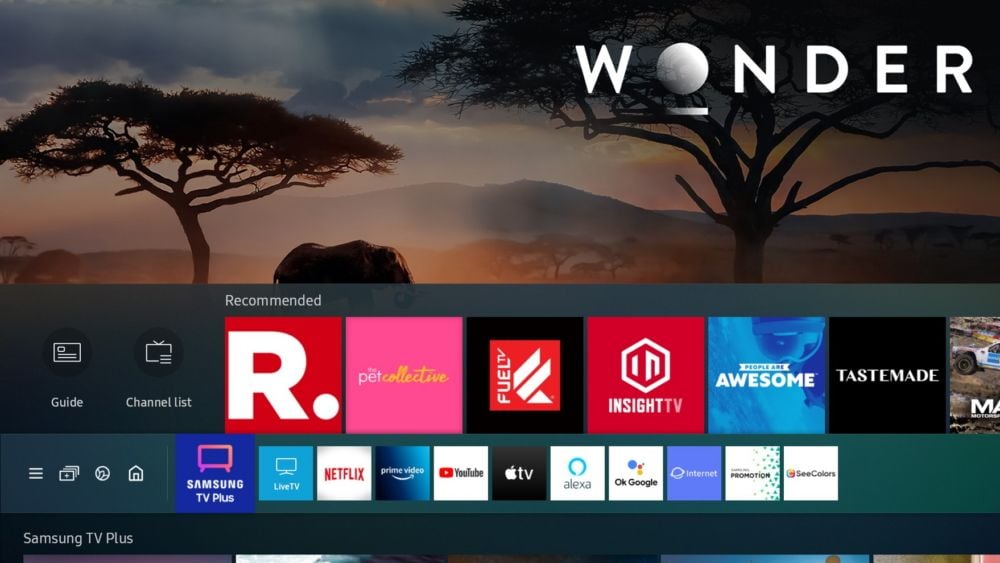 Samsung, the renowned TV manufacturer, is delighting users in Vietnam with an array of new free content options through its Samsung TV Plus service. This announcement coincides with the company's achievement of being the world's number-one TV brand for seventeen consecutive years. The expansion includes the addition of seven new channels, offering users even more entertainment choices, including 8K content.
Samsung is introducing Apple TV+, ClipTV, FTP Play, Galaxy Play, K+, TV360, and VieON to its Samsung TV Plus service in Vietnam. Apple TV+ will bring a selection of critically acclaimed TV shows, such as Severance and Ted Lasso, to Samsung's smart TVs. Additionally, Samsung has entered into an exclusive partnership with VieON, which offers 8K content tailored for Samsung's Neo QLED 8K TVs. Samsung plans to collaborate with VieON to deliver over 150 episodes in stunning 8K resolution. Furthermore, Samsung smart TVs will come equipped with a dedicated remote controller button for easy access to VieON.
Samsung is also providing free access to premium content from K+ for a period of six months. Galaxy Play will bring a collection of blockbuster movies, both from Hollywood and local cinema, to Samsung TVs in Vietnam. Furthermore, the company is offering six months of complimentary FPT Play Sport to customers who have purchased Neo QLED 8K, Neo QLED 4K, and QD-OLED TVs released in 2022 and 2023. This offering will provide access to an extensive range of sports content, including the UEFA Champions League, UEFA Europa League, UEFA Youth League, AFF, AFC, Exclusive V-League, NBA, PGA, USGA, PFL (Professional Fighters League), and KOK.
To enhance the viewing experience, Samsung is providing three months of free access to the VIP plan and one month of free access to the VVIP plan for TV360. Additionally, users will enjoy a 12-month subscription to the Basic plan of Clip TV, offering a vast library of movies from Vietnam and around the world.
Samsung's expansion of free content offerings underscores its commitment to delivering an exceptional entertainment experience to TV users in Vietnam. The company's long-standing position as the world's top TV brand for seventeen consecutive years further solidifies its dedication to innovation and customer satisfaction.
ABOUT THE AUTHORS
Elizabeth
Elizabeth is your trusted Apple product expert with a wealth of knowledge and experience gained from her tenure as an Apple authorized personnel. She's also a seasoned mobile phone, Samsung, and Android expert. With a keen eye for detail and a passion for all things Apple, Samsung, and Android, she is dedicated to providing you with accurate, reliable, and up-to-date insights. Count on Elizabeth to be your go-to source for expert advice on navigating the world of Apple technology, Samsung devices, and the Android ecosystem.
Bogdana
Bogdana is your technology expert, backed by a strong foundation in consumer electronics and a range of qualifications that make her a trusted source in the tech world. With a deep understanding of the latest advancements and a passion for simplifying complex concepts, Bogdana is your go-to authority for demystifying technology and keeping you informed about the ever-evolving digital landscape. Trust her to deliver reliable insights and expert guidance to help you navigate the world of consumer electronics and beyond.