At this moment, Microsoft is not only about Windows, Office and Software. They open a new focus for their business:
At this moment, Microsoft is not only about Windows, Office and Software. They open a new focus for their business: mobile personal computer and mobile phone after they acquired Nokia mobile division in 2013. Microsoft has made a new brand for their mobile personal computer, named Surface. It has started to be introduced by Microsoft in 2012 with 2 variants: Surface RT and Surface Pro. Physically, Surface falls into tablet category with its touch screen capability but with additional light keyboard plus trackpad detachable named type cover and kickstand on its body which make it can be placed on your desk without additional accessories that make it like a hybrid mobile personal computer. One of Surface goals is to make a mobile personal computer with complete user interface: touch, keyboard and trackpad.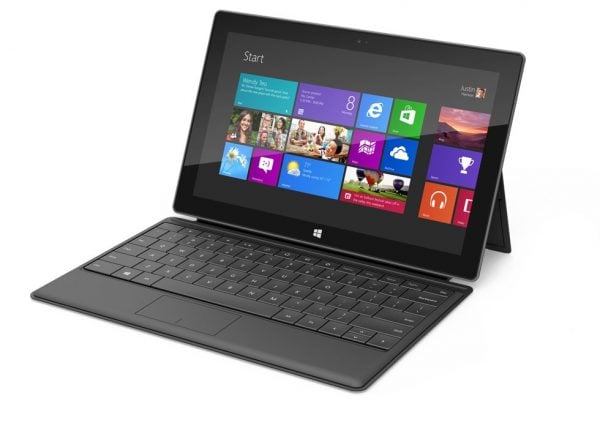 Surface RT is the first generation of mobile personal computer from Microsoft which adopt an ARM processor technology supporting by Windows 8. This is the first personal computer with ARM processor. And the limitation that you get is: On Surface RT you can't install the application which is design for X86 processor or in the other word, the applications for Surface RT are limited  and you can only get in Windows App Store, while Surface Pro is powered by intel core i5 processor which definitely can run X86 applications as well as in other personal computer.
The short history above is the beginning of Surface evolution. Currently, Surface has reached 3rd generation with Surface 3 and Surface Pro 3. This 3rd generation from Surface lineup with the same goal that Microsoft wants to give an up to date product with the latest technology continuously. So, let see and review one of the newest Surface line up: Surface 3. We want to review what is the advantages and disadvantages also in the end you can answer this question: " whether this mobile computer suitable to accompany me in the office?".
Read another review: Advantages And Disadvantages Of Lumia 535
Microsoft Surface 3 great hybrid mobile personal computer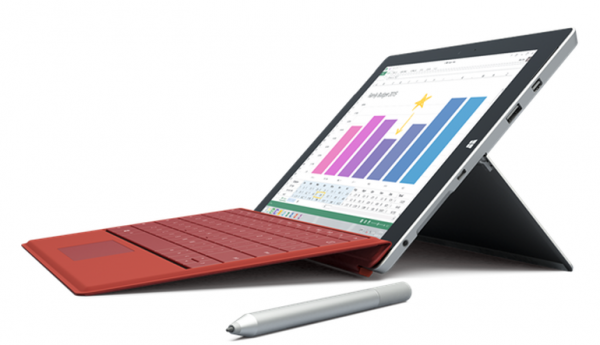 Design
Let starts our discussion from design as we can see, hold and feel from this product: Microsoft Surface 3. Surface 3 has the same design with the previous Surface. its body case has white color and made of magnesium alloy like the previous generation which is stronger than aluminum. It has 8.7mm of thickness and weight 622g. For a comparison, iPad Air 2 has the weight 437g and thickness 6.1 mm while MacBook Air 11 inch has weight 1.08 kg and thickness 2.79mm 17.3mm The lightness of a device at this time is matter and of course you have to consider it. You don't want to carry a heavy mobile personal computer in your bag everyday, do you? The feel that is shown by Surface 3 is only 3 words: clean, elegant and beautiful.
You can see its ports and its placement in the picture below.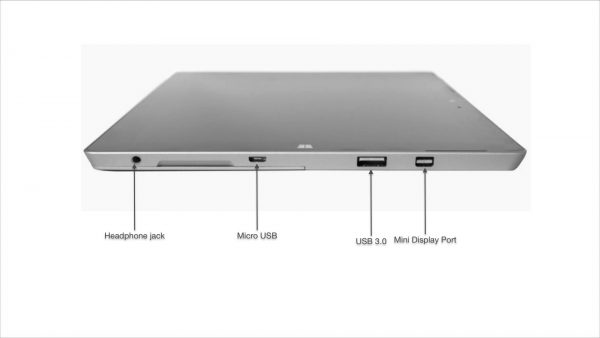 Thanks God it use USB 3.0 and you can get the fast rate read and write from external hard disk or the other USB peripheral. Mini display port is also the slim solution for external display which you may use in the future, but seems you have to buy a mini display adaptor. SD card port is placed under kickstand and that's great! Looks neat. Yup, Surface 3 uses micro USB for charging. This port micro USB is new in Surface series wherein before, Surface adopted pin magnetic to charge. The usage advantage of micro USB makes you can use another device charger to charge Surface 3. The disadvantage if it's compared to magnetic charger: it's not easily dislodged, so that if you are charging Surface 3, then you nudge the charger cable, probably your Surface 3 will be nudged and fall down. This scenario can be different if Surface 3 uses magnetic charger system. But anyway, this problem seems not really need to be noticed. Just be careful.
The other button on Surface 3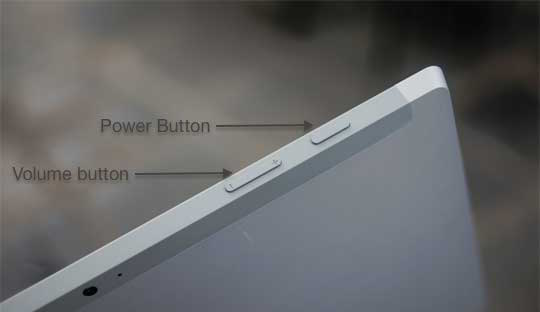 I want to comment the capacitive touch of Windows logo in right side on display. Whether that capacitive touch is necessary? The answer is bit confusing. Surface is powered by Windows 8.1 and capacitive Windows button is needed so that you can be easily access to start screen, but what if your Surface 3 is upgraded to Windows 10? Start menu on Windows 10 will always be placed in screen. So, i think the Windows capacitive touch will be no longer needed. Too bad, isn't?
The Surface 3's kickstand has 3 slope degree mode which can adjusted as you need. It's an advantage of Surface 3 compared to the previous Surface RT and Surface 2 which has only 1 slope degree mode. But it can be also the advantage of Surface 3 if it's compared to Surface Pro 3 which has slope degree more than 3 mode. This kickstand makes Surface so comfortable to use on your desk or your lap with adjusted slope degree.
Technology
Now, we start to discuss about the technology of Surface 3, started from front to inside. The size of Surface 3 display is 10.8 inch, 1920 x 1280 resolution, aspect ratio 3:2 with a very good quality of Clear Type and view angle. Pixel display density up to 214 ppi makes it crisp enough. If you want to compare it with iPad Air 2 which has 264 ppi of density, it's close enough. Corning gorilla glass version 3 makes it strong enough from scratch.
Internal hardware surface 3:
Intel Atom x7-Z8700, quad-core 1.6 GHz, 2 MB cache (up to 2.40 GHz burst frequency).
Memory 2 or 4GB LPDDR3 1600 MHz
Storage 64 or 128 GB
Removable storage microSD slot, up to 200 GB
Graphics Intel HD Graphics
Sound Dual front facing speakers
The WOW moment for Surface 3 is when Microsoft finally leave ARM technology and the end of Windows RT version. You know that Windows RT cannot really live long because there is no enough applications and cannot run X86 which make use suffer. Really. It's hurts. But thanks to Microsoft, now they re-adopt a friendly intel technology with Windows application ecosystem. Intel atom X7 is the newest generation of intel atom. let see the benchmark for better description.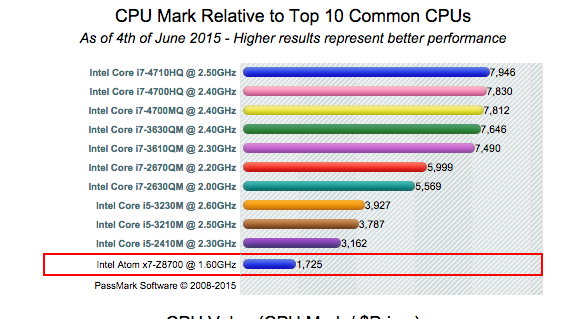 It's better i tell you, even for video editing can still running well and Windows 8.1 runs responsive and smooth, with the big wishes it will be applied for Windows 10 later. With internal hardware, Surface 3 has up to 10 hours of battery life.
Lets talk about another things
Surface 3 has front camera: 3.5 MP and rear camera 8 MP wherein the both camera has the capability to record video 1080p HD. It's a standard camera for devices of 2014 and 2015. Pretty impressive, i think. The adopting of wireless technology is very well. Connectivity wireless: 802.11 a/b/g/n/ac Wi-Fi and bluetooth 4.0 LE. Good. There also 4G LTE version for celullar version.
Price?
This what make Microsoft Surface 3 great hybrid personal computer, start from $499. It's the same price that is offered by iPad Air 2. But you decide whether this is worth or no.
---