Today, there are so many online services that make our lives easier and more enjoyable. Among many things we can do online, we can also subscribe to video streaming services such as Netflix and Hulu and music streaming services such as Apple Music and Google Music. But there is more. We can also watch live TV. When speaking of live TV we should mention Sling TV. It allows us to watch live TV on any device. Here, we are going to talk about it a bit more and we will share the pros and cons of Sling TV.
See also: Advantages And Disadvantages Of Amazon Prime
Pros and cons of Sling TV
While most companies that offer online services, such as video and music streaming, and live TV provide first-time users a free-trial period, many want to know more about it before signing up. This time, we will list the advantages and disadvantages of Sling TV.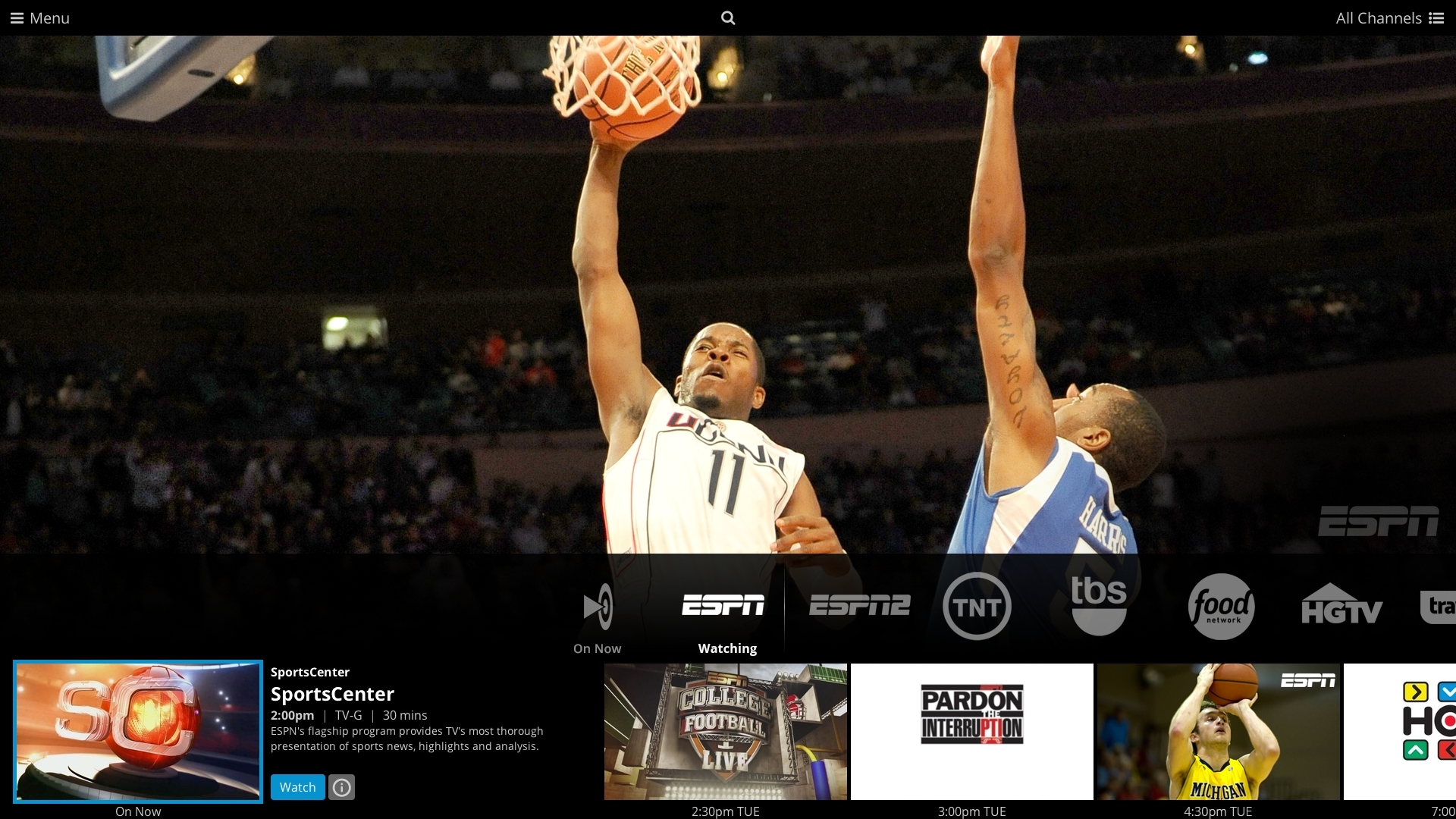 Pros of Sling TV
We are going to list the advantages of Sling TV. Here they are.
More affordable than cable TV
One of the pros of Sling TV is the fact it's cheaper than cable. The price starts at $20 and goes up to $40 depending on the package. For $20, you will get the base package, but if you add a few extra dollars you will be able to watch more popular channels. The base package is the cheapest, but it does include ESPN, ESPN 2, Comedy Central, Disney Channel, BBC America, CNN and more. Compared to cable TV prices, Sling TV is more affordable.
Different packages
You can choose the package that suits your needs and budget. Sling offers three packages, and those are Sling Orange that costs $20 per month, Sling Blue that costs $25, and Sling Orange + Blue that costs $40. Sling Orange and Sling Blue have some differences. The first one includes Disney Channel and ESPN, and Blue package has NBC and Fox. If you want all the channels that both packages include, then you should go for Orange + Blue which is also the most expensive one.
Free trial period
Another advantage of Sling TV is that first-time users get a free trial period. This is very important as no one wants to pay for something not being sure how it actually works. Getting a free trial is very simple. Just head to sling.com, and click "Watch 7 days free". Follow the prompts and get your free trial.
No contract
A great thing about Sling TV is there is no contract. This means that you can cancel the service anytime you want, without worrying about the disconnect fees, as it is the case with other TV deals.
Cons of Sling TV
We are now moving to disadvantages of Sling TV.
Pre-determined channels
One of the dreams for cord cutters is the option to choose what you want to watch and pay for that. Not so long ago, Sling TV introduced A La Carte TV, but it is not actually what the ad says. Many people thought their dream came true, and that finally, they can pick what they love. However, the service Sling offers remained more or less the same, as you need to pay for pre-determined channels you don't care about, and maybe choose add-on package. Most of the add-on options, such as Lifestyle or News, cost around $5.
Not available outside the United States
If you live outside the US, you won't be able to use Sling TV. When it comes to other services, such as Netflix and Google Play Music that can be used all around the globe, some services such as this one, can't be used outside the US. So, we are going to list it as a disadvantage.
Pre-determined channels
Another disadvantage of Sling TV is that you can't select the channels you want to watch. You can pick the package that includes pre-determined channels. We already mentioned there are three packages to choose from, but it would be even better if you could pick the channels you love and create your own package. For now, there is no such option.
Buffering and freezing
Even though Sling says that you need the same internet connection as you need for Netflix and Hulu, many users reported issues such as buffering and freezing. Many people decided to ditch it because they were not able to watch the TV without the mentioned issues. Sign up for a free trial and see how Sling TV behaves. If you notice buffering and freezing, think twice before you pay $20 to $40 per month for it.
We have listed pros and cons of Sling TV so you can learn a bit more about it. Every information is important for the first-time users of any service, including this one. If you have tried it already, share your experience with us and our readers in the comment section below. We would love to hear from you. Your opinion matters!
Join our newsletter 🎉
Subscribe to our newsletter and never miss out on what's happening in the tech world. It's that simple.
Latest Tech News

Exclusive Tech Deals