Hulu: Advantages And Disadvantages
While Hulu may not be as popular as Netflix or Amazon Prime, this video streaming service still offers a lot. Here, we are going to list the advantages and disadvantages of Hulu.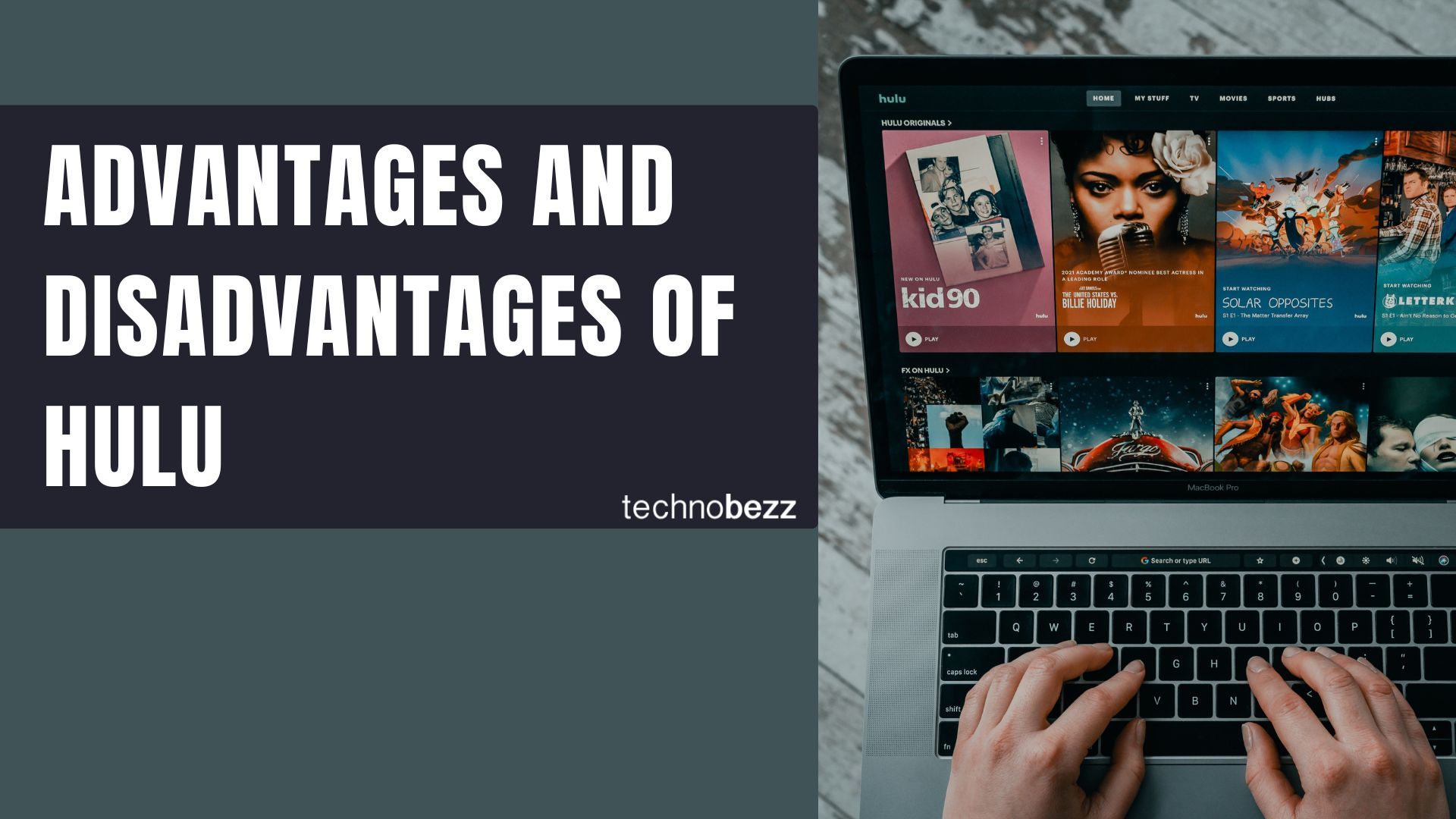 When we think about video streaming services, the first service that usually comes to mind is Netflix. However, it is not the only option. Other streaming services offer premium video content. One such service is Hulu. It uses an internet connection and allows its users to watch movies and TV shows on their devices.
While it may not be as popular as Netflix or Amazon Prime, this video streaming service still offers a lot. Here, we are going to list the advantages and disadvantages of Hulu. So, if you plan to try it out, keep reading.
See also: Advantages And Disadvantages Of Netflix.
Advantages and disadvantages of Hulu
Like Netflix, Hulu offers a free-trial period to its users, and you can continue paying for the service at the end of your free trial if you like how it works. If not, you can cancel the membership anytime.
Advantages of Hulu
Let's talk about all the pros of using Hulu.
Features
Hulu may not be as popular as Netflix or Amazon Prime, but that doesn't mean it lacks the necessary features. You can stream your favorite TV shows and movies on any device, including smartphones, tablets, Apple TV and Xbox. Finding what to watch next is pretty simple. Moreover, Hulu comes with a watch history, so you can easily keep track of movies and videos you like to watch.
Watch recent episodes of your favorite TV shows.
If you are a TV show addict, you will love Hulu. It updates its library of TV shows frequently, and you don't have to wait too long to watch recent episodes. The episodes of current TV shows are usually available on Hulu a day after they air. This is pretty fantastic!
Hulu Live TV
Hulu aims to provide better services to their customers, so they are constantly improving their brand. The company introduced Hulu with a Live TV beta service. You can watch 50+ live and on-demand channels. While Hulu offers a one-month free trial for their regular service, the free trial for Hulu with Live TV lasts for seven days only. We will discuss the plans more in the section below.
Different plans
Just like other video streaming services, Hulu offers different plans. So, you can choose the one suitable for your needs and budget. A regular Hulu plan comes at a price of $6.99 per month. It is pretty affordable, but this package comes with commercials. If you select the plan that costs $12.99 per month, you will enjoy the content commercial-free, and if you have never used Hulu, you will get a one-month free trial.
As mentioned in the section above, Hulu + Live TV now with Disney+ and ESPN+ for $69.99/month for additional on-demand content and live streams.
Hulu (No Ads) + Live TV now with Disney+ and ESPN+**: For $75.99/month you can stream almost all videos from their streaming library.
Original content
Hulu has its original content, and it is pretty good. So, if you try it out, you may find some good TV shows and movies offered by Hulu. You can find not only TV shows but movies and documentaries as well.
Disadvantages of Hulu
Let's now move to things that need a little improvement.
You can't watch movies and TV shows offline
As you probably already know, Netflix added the option to download movies and TV shows and watch them offline. At the moment, Hulu does not offer this option. But they may add it soon. Netflix avoided it for so long, and in the end, the company decided it was best to finally add it. You can expect the same from Hulu.
(If you want to download content on Hulu, you'll need to be a Hulu (No Ads) subscriber)
You have to pay more for ad-free content.
We have discussed the different plans Hulu offers. The plan, let's say the basic one, that costs $6.99 per month, comes with a big flaw. You'll be interrupted by the commercials when you watch TV shows and movies. That is something many users don't like. No one enjoys minutes of commercials in the middle of their favorite program.
If you choose another plan that costs $12.99 per month, you will be able to watch your favorite video content without ads. But as you can see, you have to pay a few extra dollars to do so. In terms of ads, Netflix is much better. No matter your plans, you can watch the content you want without ads.
However, Netflix Tells Employees Ads May Come by the End of 2022. And, Netflix has gotten even more expensive, its standard tier costs $15.49 per month (up from $13.99), and its 4K tier costs $19.99 per month (up from $17.99)
Hulu is only available in the US and Japan
Another disadvantage of Hulu is that the service is available only in the United States and Japan. It is also available on US military bases. For now, you can't use this service in other locations. We hope this will change soon.
Above, we have listed the advantages and disadvantages of Hulu. Let us know what your favorite video streaming service is. Have you tried Hulu yet? If you did, share your experience with us in the comment section below.
ABOUT THE AUTHORS
Elizabeth
Elizabeth is your trusted Apple product expert with a wealth of knowledge and experience gained from her tenure as an Apple authorized personnel. She's also a seasoned mobile phone, Samsung, and Android expert. With a keen eye for detail and a passion for all things Apple, Samsung, and Android, she is dedicated to providing you with accurate, reliable, and up-to-date insights. Count on Elizabeth to be your go-to source for expert advice on navigating the world of Apple technology, Samsung devices, and the Android ecosystem.
Bogdana
Bogdana is your technology expert, backed by a strong foundation in consumer electronics and a range of qualifications that make her a trusted source in the tech world. With a deep understanding of the latest advancements and a passion for simplifying complex concepts, Bogdana is your go-to authority for demystifying technology and keeping you informed about the ever-evolving digital landscape. Trust her to deliver reliable insights and expert guidance to help you navigate the world of consumer electronics and beyond.