Netflix Announces Exclusive Mobile Games Lineup for Subscribers, Including Oxenfree II and LEGO Legacy: Heroes Unboxed
The platform offers a wide range of titles for both Android and iOS users, available exclusively to Netflix subscribers..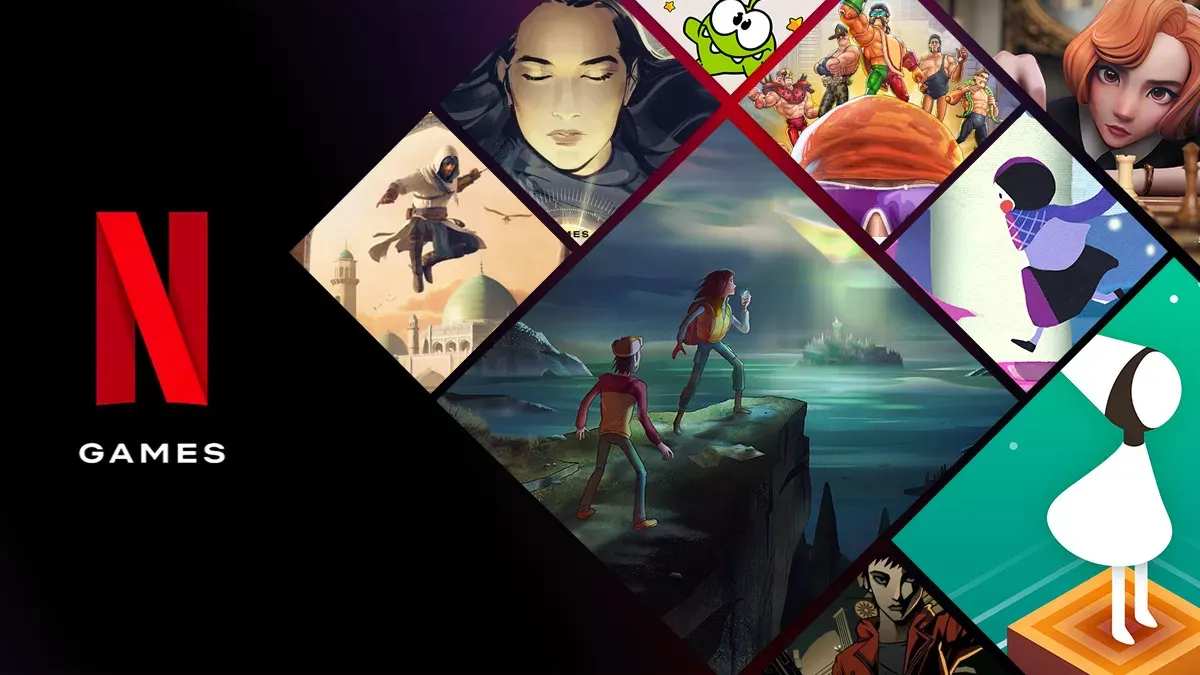 Netflix, the popular streaming service, has unveiled an exciting lineup of exclusive mobile games for its subscribers. While many may be surprised to learn about Netflix's extensive library of games, the platform offers a wide range of titles for both Android and iOS users, available exclusively to Netflix subscribers.
The announcement includes five upcoming games that will be launching on Netflix in the coming months, further enhancing the gaming experience for its members. Among the notable additions, Oxenfree II: Lost Signals takes the spotlight, set to release on July 12. The highly anticipated sequel will be available on various platforms, including PC via Steam, PlayStation 4/5, Nintendo Switch, and exclusively for Netflix members on mobile devices.
Following shortly after, on July 25, mobile users can enjoy The Queen's Gambit Chess, offering a unique gaming experience based on the popular Netflix series. Additionally, fans of the Cut the Rope series can look forward to a new installment, Cut the Rope Daily, exclusively arriving for Netflix members on August 1. Players will once again navigate the beloved character, Om Nom, as they cut ropes, collect stars, and pop balloons.
LEGO Legacy: Heroes Unboxed, a strategic battle RPG set in the renowned LEGO universe, is also set to arrive exclusively for Netflix members. While an exact release date has not been specified, Netflix has assured fans that the game will be "coming soon" and will be available solely to its subscribers.
Last but certainly not least, Netflix introduces Paper Trail, a captivating top-down puzzle adventure game that tackles serious topics. Already a recipient of over 10 prestigious awards, Paper Trail offers a must-play experience for puzzle enthusiasts. The game will be available exclusively on mobile for Netflix members, but will also see a release on PC, PlayStation 4/5, Xbox Series X/S, and Nintendo Switch.
With this diverse and exclusive lineup, Netflix continues to broaden its offerings beyond streaming entertainment, delving into the realm of mobile gaming. By providing these exclusive experiences, Netflix aims to captivate and engage its subscribers in new and exciting ways, expanding the boundaries of its platform's entertainment ecosystem.
ABOUT THE AUTHORS
Elizabeth
Elizabeth is your trusted Apple product expert with a wealth of knowledge and experience gained from her tenure as an Apple authorized personnel. She's also a seasoned mobile phone, Samsung, and Android expert. With a keen eye for detail and a passion for all things Apple, Samsung, and Android, she is dedicated to providing you with accurate, reliable, and up-to-date insights. Count on Elizabeth to be your go-to source for expert advice on navigating the world of Apple technology, Samsung devices, and the Android ecosystem.
Bogdana
Bogdana is your technology expert, backed by a strong foundation in consumer electronics and a range of qualifications that make her a trusted source in the tech world. With a deep understanding of the latest advancements and a passion for simplifying complex concepts, Bogdana is your go-to authority for demystifying technology and keeping you informed about the ever-evolving digital landscape. Trust her to deliver reliable insights and expert guidance to help you navigate the world of consumer electronics and beyond.