Motorola Unveils Razr 40 and Razr 40 Ultra Foldable Phones in China
Motorola has officially announced the latest generation of its Razr foldable smartphones, the Razr 40 and Razr 40 Ultra, in China. .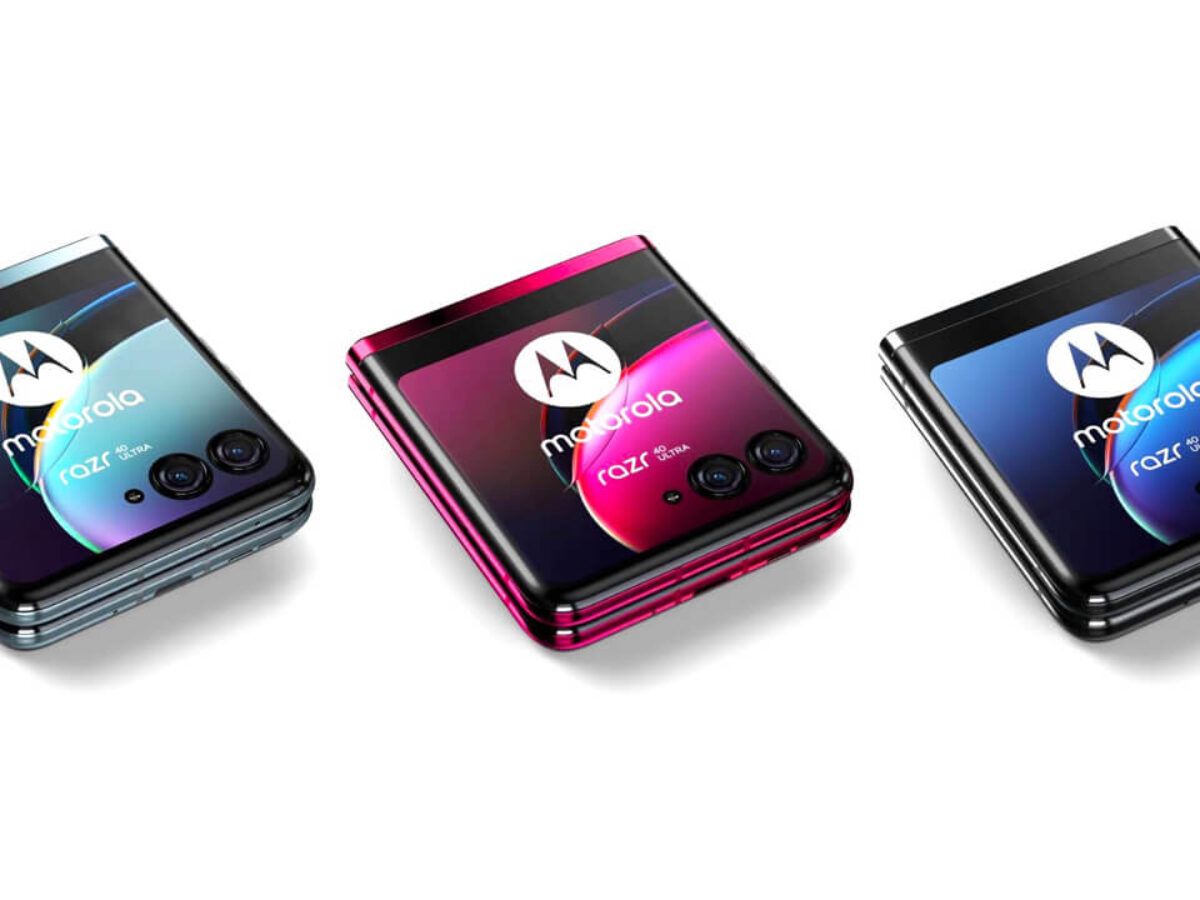 Motorola has officially announced the latest generation of its Razr foldable smartphones, the Razr 40 and Razr 40 Ultra, in China. After numerous leaks and teasers, Motorola China shared comprehensive details about the new devices through Weibo posts.
The Razr 40 Ultra stands as the flagship model, featuring a sizable 3.6-inch outer display with a high refresh rate of 144Hz and a significantly larger internal display. Additionally, a post on Weibo mentions a weight of 184.5 grams for the device. On the other hand, the Razr 40 offers a 6.9-inch inner display, a 64MP camera, and a smaller 1.47-inch outer display.
Further information can be found on Lenovo's Chinese website, although some details may be lost in translation. The Razr 40 Ultra is powered by the Snapdragon 8+ Gen 1 processor, equipped with 8GB of RAM, and offers 256GB of storage (with an alternative configuration of 12GB/512GB). It comes in black, blue, or an intriguing color named "Extraordinarily Magenta." Meanwhile, the Razr 40 features 8GB of RAM, 128GB of storage (or 12GB/256GB), and is powered by the Snapdragon 7 Gen 1 chipset. The device boasts a 4,200mAh battery, weighs 188.6 grams, and is available in blue, white, and "Cherry Powder" color options. Both phones are equipped with a hinge rated for 400,000 folds, ensuring durability.
Pricing for the Razr 40 Ultra is listed at ¥ 5699 (approximately $800 USD), while the Razr 40 comes in at ¥ 3999 (around $500 USD) when directly converted. Pre-orders for the devices reportedly sold out almost immediately, indicating strong consumer interest in Motorola's latest foldable offerings.
ABOUT THE AUTHORS
Elizabeth
Elizabeth is your trusted Apple product expert with a wealth of knowledge and experience gained from her tenure as an Apple authorized personnel. She's also a seasoned mobile phone, Samsung, and Android expert. With a keen eye for detail and a passion for all things Apple, Samsung, and Android, she is dedicated to providing you with accurate, reliable, and up-to-date insights. Count on Elizabeth to be your go-to source for expert advice on navigating the world of Apple technology, Samsung devices, and the Android ecosystem.
Bogdana
Bogdana is your technology expert, backed by a strong foundation in consumer electronics and a range of qualifications that make her a trusted source in the tech world. With a deep understanding of the latest advancements and a passion for simplifying complex concepts, Bogdana is your go-to authority for demystifying technology and keeping you informed about the ever-evolving digital landscape. Trust her to deliver reliable insights and expert guidance to help you navigate the world of consumer electronics and beyond.