How To Fix A Mac That Won't Connect To WiFi
Wi-Fi Problems are one of the common issues for MacBook users. Wi-Fi issues can be caused by many factors, such as a Wi-Fi network scheme, the router settings, etc.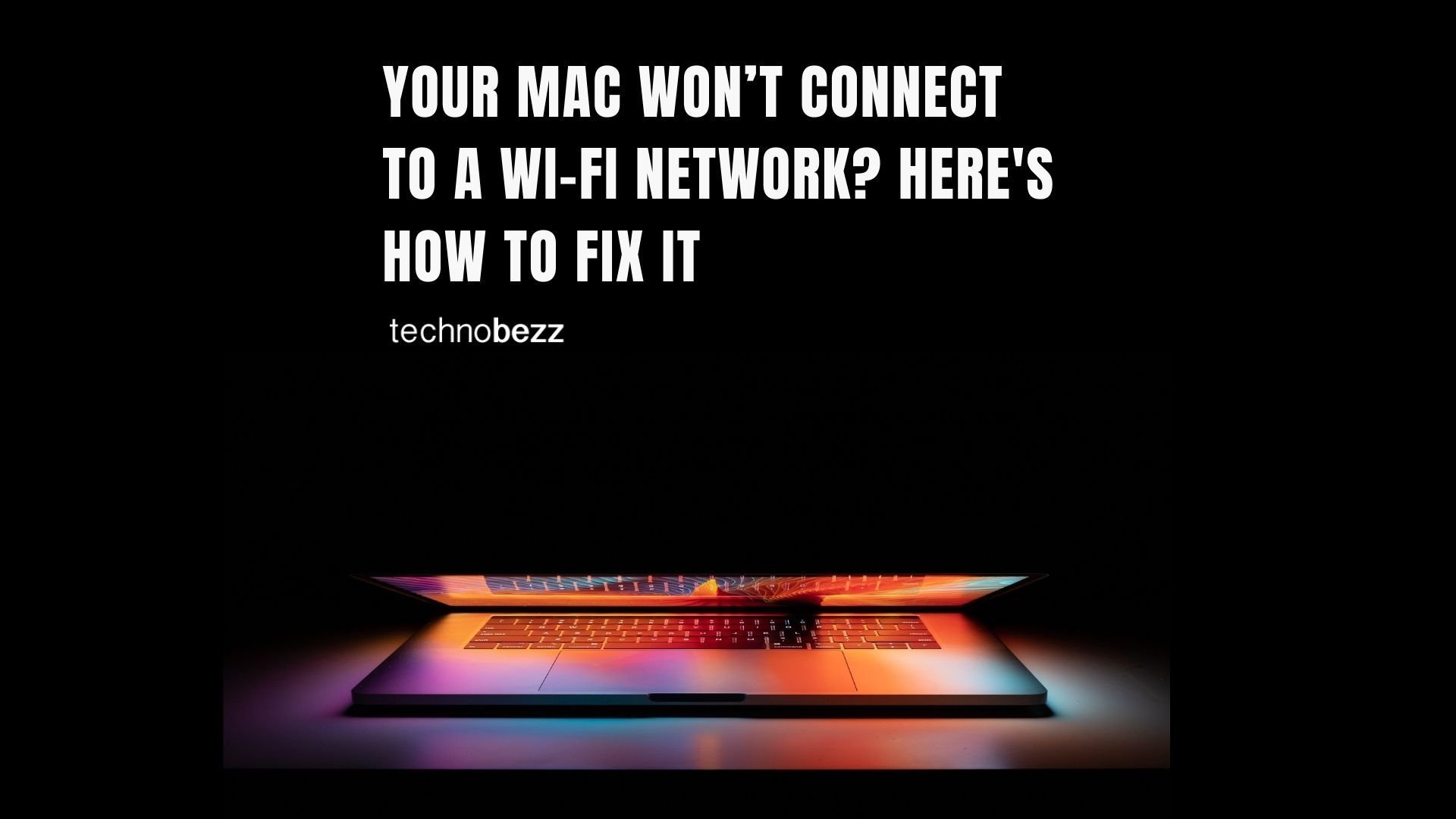 Wi-Fi Problems are one of the most common issues for Mac users. Wi-Fi issues can be caused by many factors, such as a Wi-Fi network scheme, the router settings, etc. Try the solutions listed below if your MacBook won't connect to a Wi-Fi network.
Is your MacBook won't connect to wifi, but other devices will?
Solution No. 1: Restart your Mac
Restart your Mac. This is the fastest and easiest step. Restarting your Mac will ensure that the issue isn't associated with the software. It is suggested that you uncheck the option "Reopen Windows when logging back in." By doing so, Mac won't open the last app used before the restart.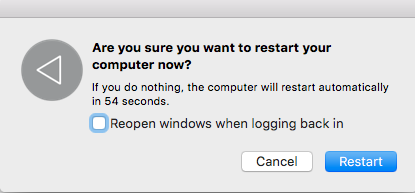 Solution No. 2: Remove Login Apps
If the Wi-Fi problem still appears after you restart your Mac, try to remove the login items and restart again. Login items are an application that will open automatically after login. By removing it, the Login Items will not open by themselves, and it can be a solution for the Wi-Fi issues.
Open system preferences >> Users & Groups
Click on the tab Login Items
Click on the lock to make changes
Check all applications
Click the (-) sign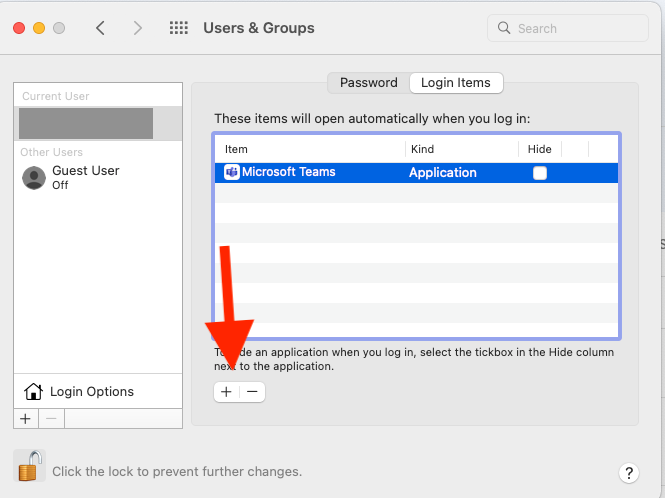 Solution No. 3: Update OS X
Bugs on OS X can cause Mac Wi-Fi Problems. To avoid that, update OS X to the latest one. We suggest that you back up your data first before upgrading it.
Open system preferences
Click Software Update
Check for updates

Solution No 4: Remove the registered Wi-Fi
If you try to connect to the locked Wi-Fi, but it doesn't work, try to remove it first. After that, you can try to reconnect again by entering your Wi-Fi password.
Go to System Preferences >> Network
In the left column, choose Wi-Fi
Choose Advanced
Choose your Wi-Fi name, then click the (-) sign
Try to reconnect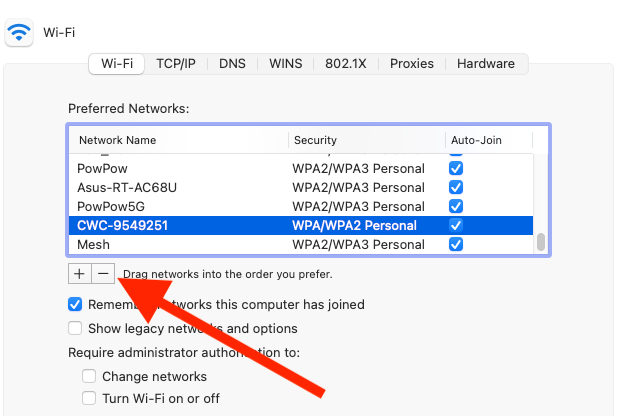 Solution No. 5: Change Location to Automatic and Renew DHCD
If you often change your Wi-Fi network and make a particular location, ensure to reset it to the automatic settings. This will allow your Mac to connect to the new Wi-Fi network.
Go to System preferences >> Network
Choose Location
Click Automatic

Then, go to Advanced >> TCP/IP tab
Click on Renew DHCP Lease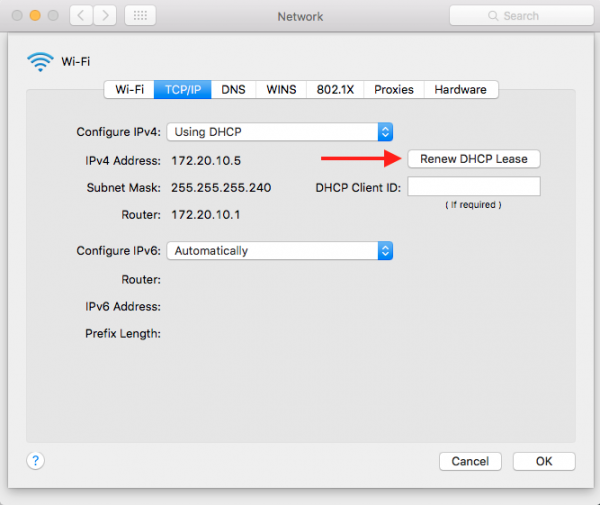 Solution No. 6: Make sure the DNS Server address is correct
The DNS server address must be filled with the correct address, at least the one you find on the router. You can add any other address given by another ISP or DNS, such as OpenDNS or Google DNS. To ensure you fill in the correct DNS Server address:
Go to System Preferences >> Network
In the left column, choose Wi-Fi
Choose Advanced >> TCP/IP tab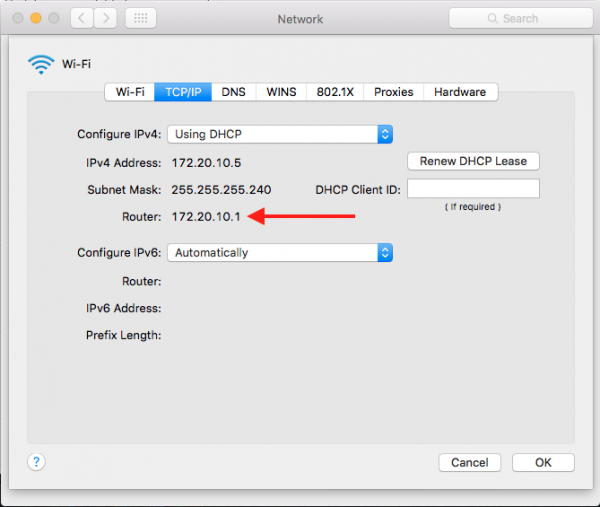 Write the router address on a piece of paper
Go to the DNS tab
Ensure the DNS Server is filled with the correct router address, including the router address.
You can add your DNS server address by clicking the (-) sign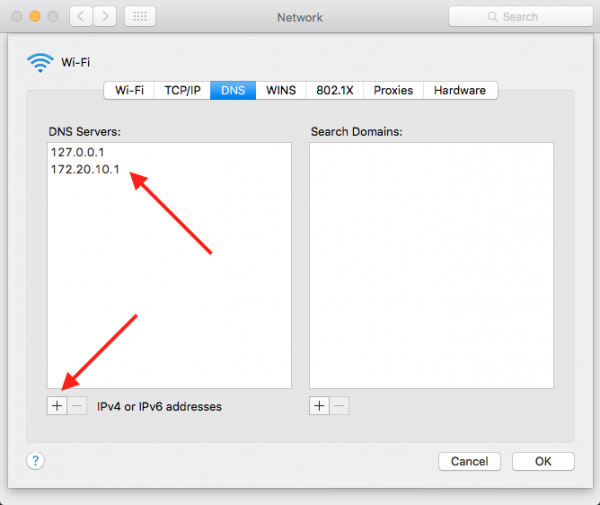 Solution No. 7: Check the Proxies Settings
Make sure you have unchecked all the Proxies Settings. Here is how:
Go to System Preferences >> Network.
In the left column, choose Wi-Fi.
Then, click on the option Advanced >> Proxies tab.
You also need to ensure that there's no protocol chosen.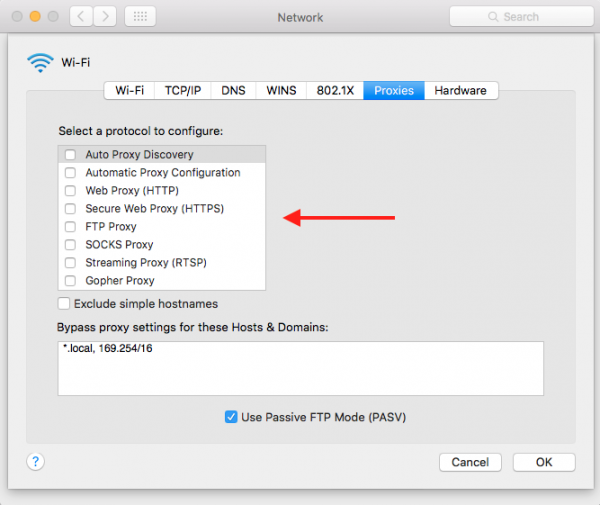 Solution No. 8: Delete System Configuration
By deleting the System Configuration, all the configurations will be gone. But, it can solve the Mac Wi-Fi problems faster.
Open Finder App
Click Go >> Go to Folder in the menu bar
Copy and paste this address:

/Library/Preferences/SystemConfiguration/

Copy all content to a new folder for back-up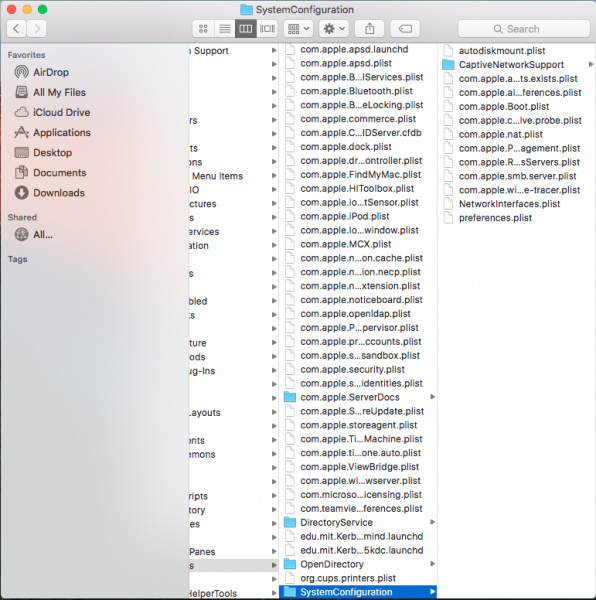 Once everything has been copied, you can delete all
Insert your admin password
Restart your Mac
Try to re-connect to Wi-Fi
Solution No.9: Wi-Fi is not detected (Wi-Fi No hardware installed)
Usually, the issue is associated with hardware, and you need to contact Applecare or the nearest Apple Service Provider.
Solution No.10: Create a new network location with a custom DNS
This solution is for those with Mac Wi-Fi problems on older software versions. Creating a new network with custom DNS settings can help you get rid of this issue:
Quit all the apps on your Mac that are running on Wi-Fi, such as Safari, Mail, Chrome, etc
Click on the Apple menu  in the top-right corner of your Mac
Hit System Preferences.
Find and click "Network."
On the left side of the list, choose Wi-Fi
Click on the "Location" column >> choose "Edit Location">> click the (+) sign to create the new location >> type a name for the new network, then click "Done."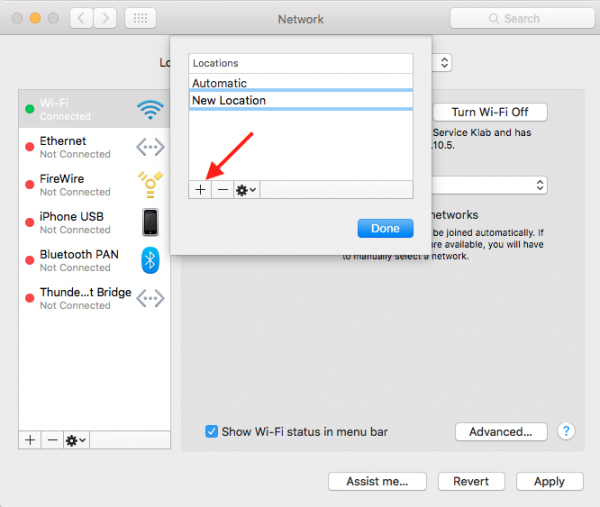 It's time to join the Wi-Fi network that you can find beside the "Network Name."
You need to insert the password of your router.
Click on the "Advanced" button >> Click on TCP/IP tab >> find and click the Renew DHCP Lease button.
Choose Apply in a pop-up message.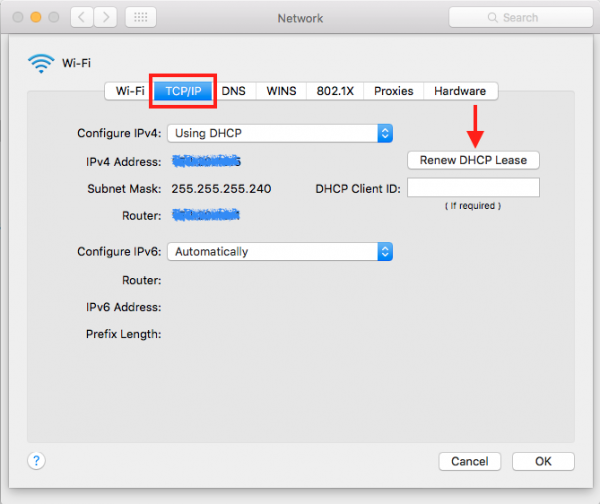 Click on the "DNS" tab.
Click the (+) sign under the "DNS Servers" tab to add a new DNS Server.
Now, type 8.8.8.8 and 8.8.4.4 – – it's DNS for Google.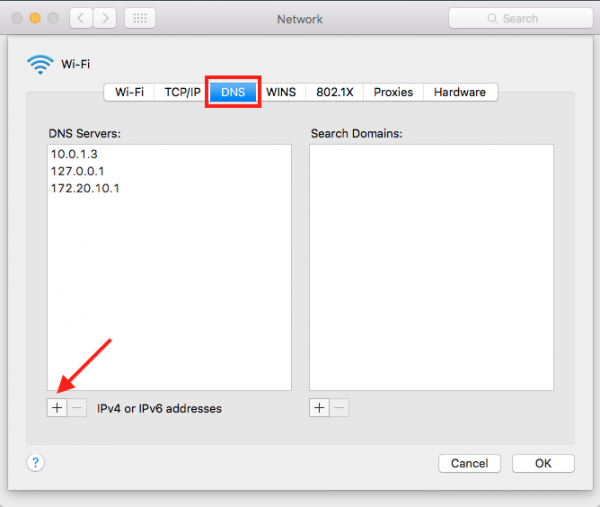 Click on the "Hardware" tab >> hit the check next to the "Configure" menu, and you will find a drop-down menu.
Choose Manually
Select Custom on the drop-down menu next to "MTU." Then type 1453 on the tab under "MTU" and click "OK."
To finish the process, hit the "Apply" button.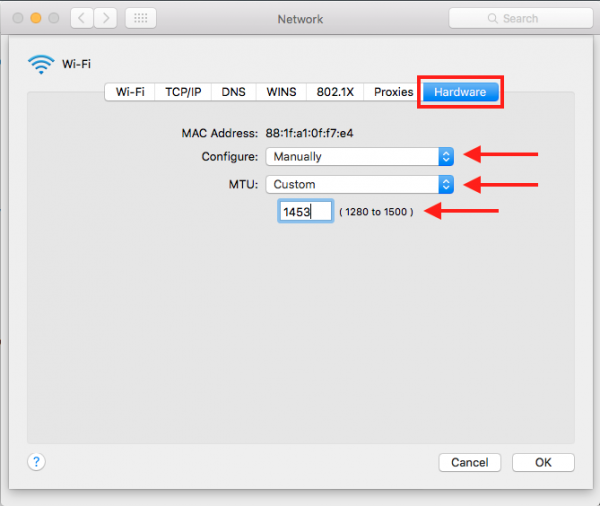 Solution No.11: Delete Preferences .plist
You can delete one of the preferences (.plist) related to connectivity issues. This file exists in the Library folder in your Home folder. Follow the instructions below:
Open Finder app
On the bar menu, choose "Go">> "Go to Folder" or you can also use a shortcut by pressing Command + Shift + G
On the drop-down dialogue box, type: ~/Library/Preferences

Find the preferences files:
com.apple.internetconfig.plist
com.apple.internetconfigpriv.plist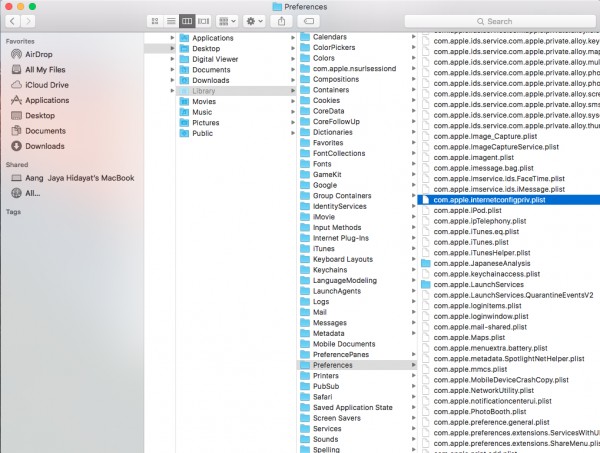 Copy/paste the preferences file in a folder or Desktop as a precaution, then delete it from the Library folder.
Restart your computer.
Solution No.12:Turn Off Any VPN Apps
If you have a VPN app that you are currently connected through, consider disabling it.
If you have tried all of the solutions above but still face Mac Wi-Fi problems, it's time for you to contact Genius Bar or visit the nearest Apple Authorized Service Provider.
ABOUT THE AUTHORS
Elizabeth
Elizabeth is your trusted Apple product expert with a wealth of knowledge and experience gained from her tenure as an Apple authorized personnel. She's also a seasoned mobile phone, Samsung, and Android expert. With a keen eye for detail and a passion for all things Apple, Samsung, and Android, she is dedicated to providing you with accurate, reliable, and up-to-date insights. Count on Elizabeth to be your go-to source for expert advice on navigating the world of Apple technology, Samsung devices, and the Android ecosystem.
Bogdana
Bogdana is your technology expert, backed by a strong foundation in consumer electronics and a range of qualifications that make her a trusted source in the tech world. With a deep understanding of the latest advancements and a passion for simplifying complex concepts, Bogdana is your go-to authority for demystifying technology and keeping you informed about the ever-evolving digital landscape. Trust her to deliver reliable insights and expert guidance to help you navigate the world of consumer electronics and beyond.