X
Our Editorial Process
Each year more than 60 Million users visit Technobezz to solve a problem or research a product. Our goal is that everyone finds what they are looking for, and that is why we cover a variety of products, problems, and solutions on our website.

Writing an article that contains a lot of valuable information may seem simple. But when the article is written, the story doesn't end. We are constantly updating the content so that you can always get up-to-date and accurate information.
---
Technobezz's Editorial Guidelines
At the beginning of 2012, Google made Google Drive available for usage, even offline. Since then, Google Drive users can edit their files and documents even when they do not have Wi-Fi, mobile data, or even if they have airplane mode turned on.
You can edit the documents offline, and your changes will be applied when you connect to the network again. It is a great and economical way to save time and get work done if you are traveling and do not have data or Wi-Fi. Of course, if you also want to upload some documents, you can do it, but the whole process will be complete when you get a stable internet connection.
See also: How to create folders in Google Drive.
How to use Google Drive offline on a computer
Go to your browser on your computer.
Make sure that you are logged in to your Gmail account. (if not, first log in)
Open Google Drive
Next, click on the gear icon in the top-right to access the Settings
Click on Settings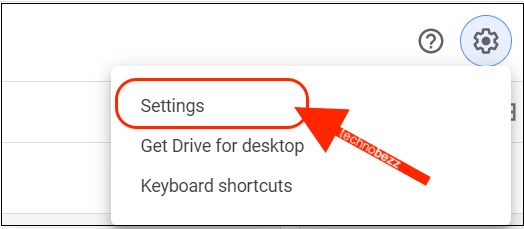 You'll see the Offline option with a short explanation
Click on the empty box next to it
Click Done in the top-right.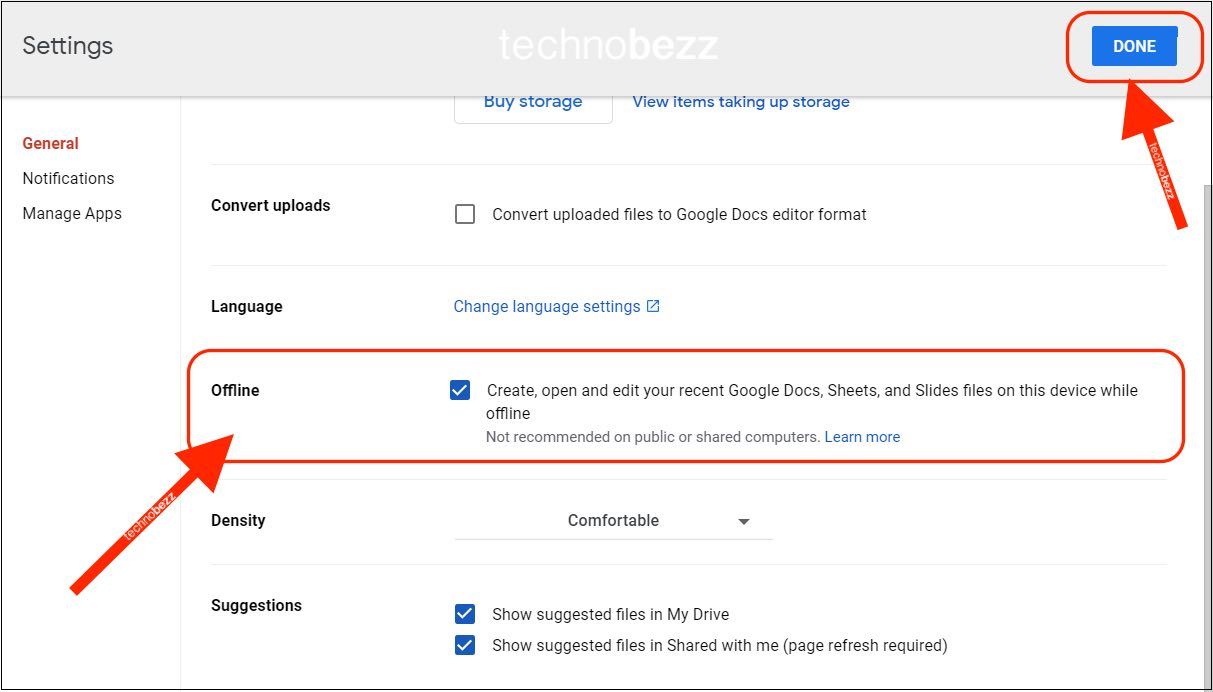 You are ready to use Google Drive offline on your PC.
Remember that when you go offline, you will not be able to make new documents and save them. You are only able to edit the old ones and view them.
How to use and edit Google Drive files on mobile
Make sure the Google Drive app is downloaded and installed on your phone
Save the files you want on your phone, whether Google Docs, Google Sheets, PDF, etc.
Open the app on your phone.
Tap on the three dots next to the file
Tap on the option "Make available offline."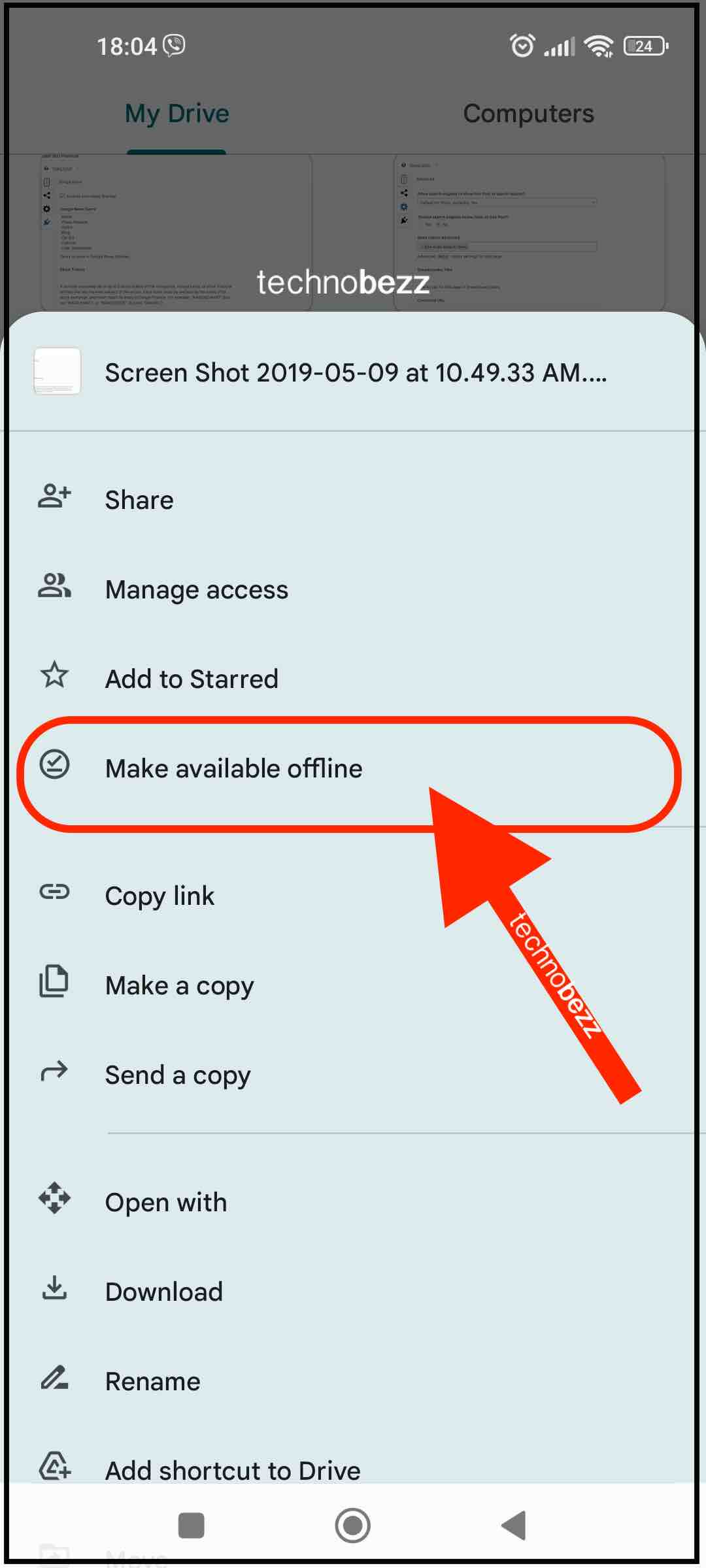 Later when you want to access the files:
Open the Google Drive app on your device
Tap on the hamburger icon in the top-left
Tap Offline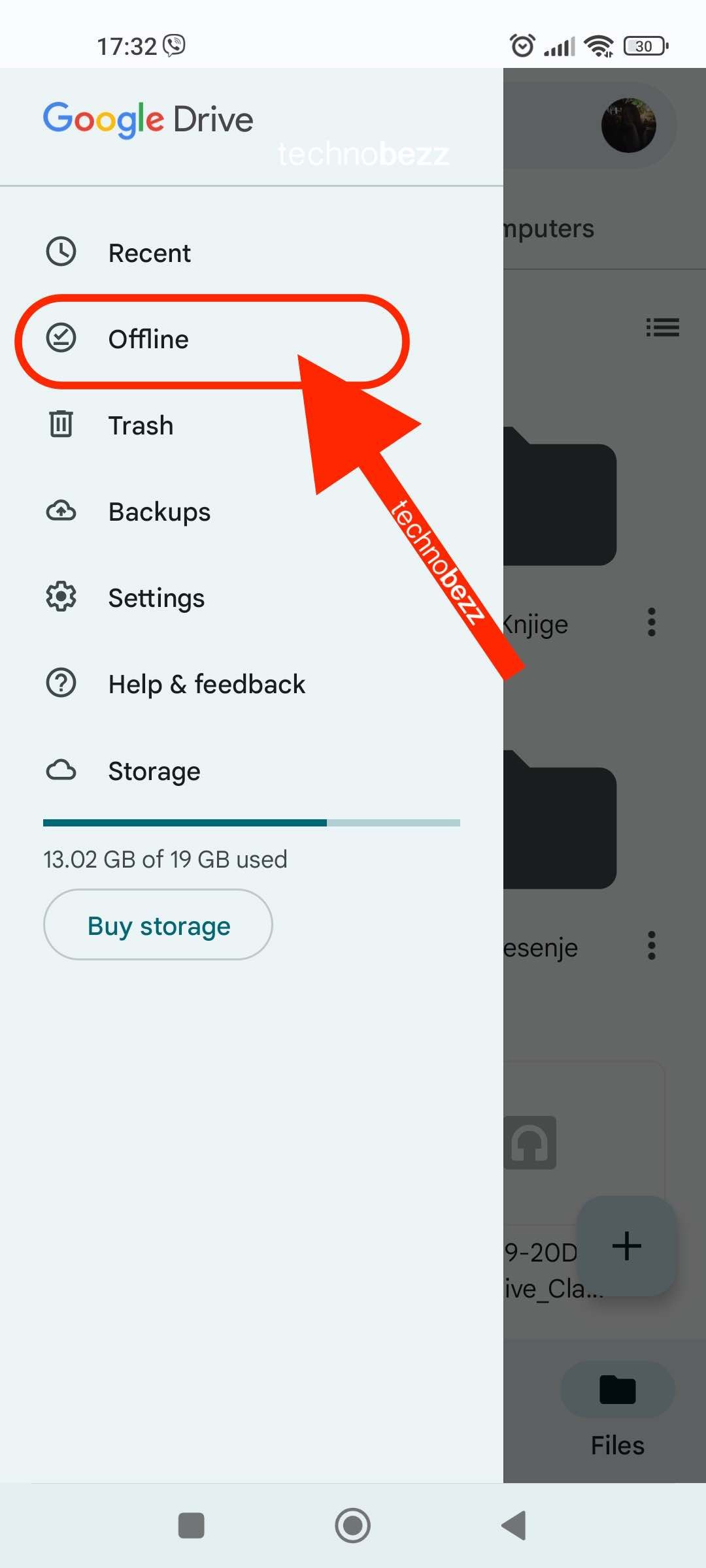 Always remember that all the changes you make in offline mode are not official until you are connected to a working Wi-Fi network or mobile data. You can edit the document, its content, the name, the folder where it is located, etc., but you will not be able to add or create more files to your Google Drive account.
Was this article helpful?
This helps us improve our website.