If you have a bunch of files on your computer you want to rename, renaming one by one can be a pretty time-consuming job. Let's say you just got back from a vacation, party, or from a wedding, and have tons of photos you wish to rename – for example, wedding1, wedding 2, etc. Imagine selecting each photo, right-click, rename, typing a new name and so on. Forget about that. There are some pretty simple ways to rename multiple files in Windows, so keep on reading because with the methods you will find below, you will finish the task in seconds.
See also: How To Restart Windows Explorer in Windows 7, 8 and 10
How to rename multiple files with ease
Here, we are going to share two very simple methods you can use to rename files in Windows. You can use Windows Explorer or a third-party tool.
Rename multiple files in Windows Explorer
You can easily rename tons of files in Windows Explorer. The first step is to gather all the files you wish to rename and put them all in the same folder. When you are done, select all the files in the folder, and right-click on the first file. Next, choose the option "Rename", and type the name you want.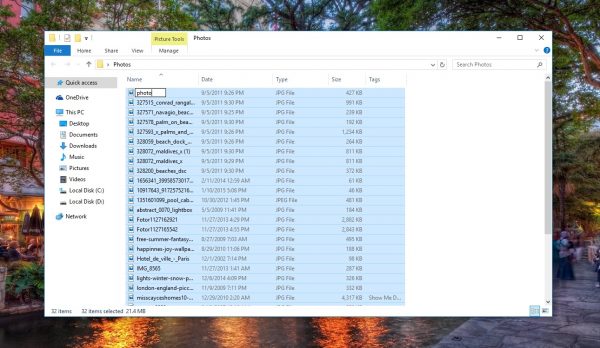 Now, just hit enter.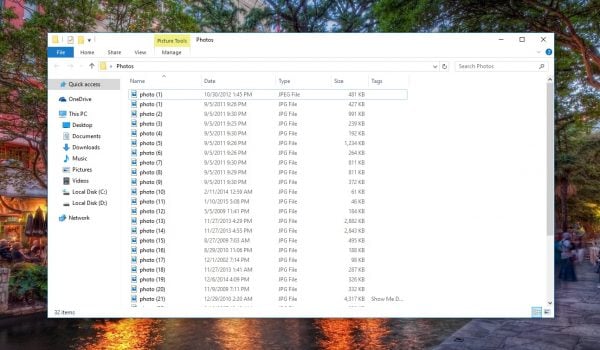 If we go back to the example above, wedding photos – if you typed wedding, Windows Explorer will change the name of all files (in this case, photos), into wedding, wedding 1, wedding 2, and so on, which means all the photos will be perfectly organized.
Rename multiple files using a third party tool
When it comes to third-party tools, Bulk Rename Tool is among the best. Once you download and install this handy utility, don't panic when you see all the options, just locate the files you wish to rename, and once you see the files in the Bulk Rename Tool, you may explore the options – each time you change something in options, look under the "New Name", and you'll see how would it look.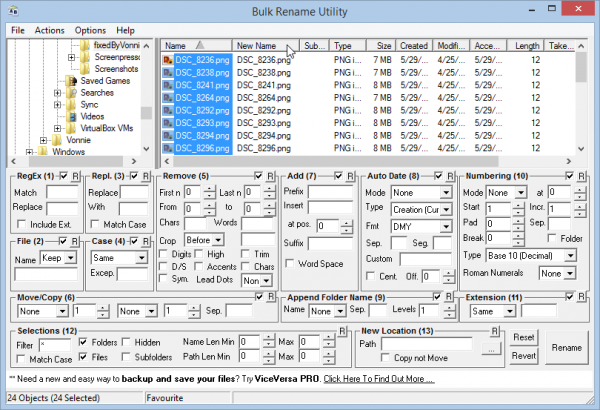 Once you are ready to rename multiple files, just hit Rename, located at the bottom left. This handy tool works for Windows XP, Vista, Windows 7, 8, 8.1 and Windows 10.
You may also read: How to Download Windows 10 on PC
Join our newsletter 🎉
Subscribe to our newsletter and never miss out on what's happening in the tech world. It's that simple.
Latest Tech News

Exclusive Tech Deals