X
Our Editorial Process
Each year more than 60 Million users visit Technobezz to solve a problem or research a product. Our goal is that everyone finds what they are looking for, and that is why we cover a variety of products, problems, and solutions on our website.

Writing an article that contains a lot of valuable information may seem simple. But when the article is written, the story doesn't end. We are constantly updating the content so that you can always get up-to-date and accurate information.
---
Technobezz's Editorial Guidelines
Windows 10 is a great OS, not just because it is effortless to use but because it has so many options waiting to be discovered. While you may not find it interesting, specific features in the settings can make daily usage more interesting, fun, and enjoyable.
This article will show you how to make Windows 10 play sounds when you press Num Lock, Caps Lock, and Scroll Lock. If that's something you want to enable, keep reading. The steps are pretty simple, and you'll be done in seconds.
See also: How to use small taskbar buttons in Windows 10
How to make Windows 10 play sounds when you press Num Lock, Caps Lock, and Scroll Lock
Many people don't want to spend time exploring the options in Windows1 10. Yes, it can take some time before you explore it all, but the rewards can be huge, especially when you find the features and options to simplify usage.
If you want Windows 10 to play sounds when you press certain buttons, like Caps Lock, Num Lock, and Scroll Lock, all you need to do is turn the option on. Here's how to do that:
Click on the Start button in the bottom right corner of the screen
Now click on the gear icon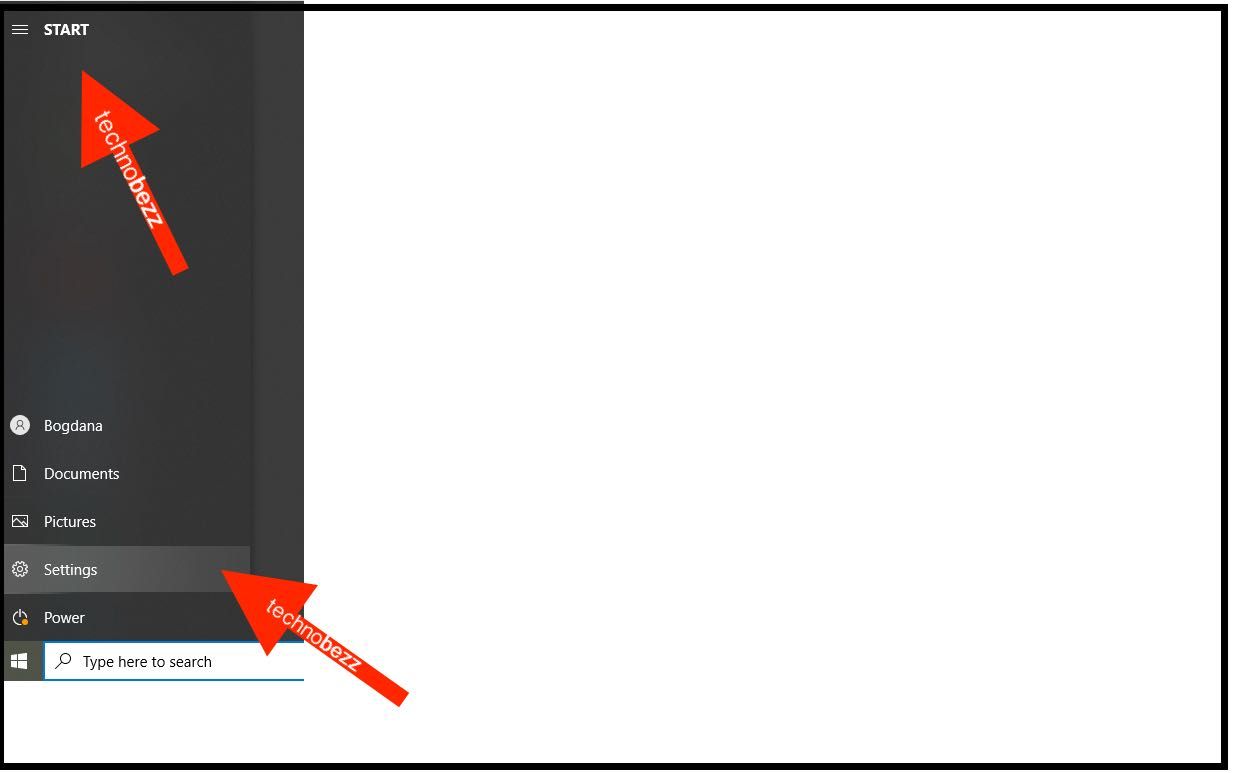 You will access the Settings menu
Look for Ease of Access and click on it

Next, click on the Keyboard in the bottom-left

On the screen that opens, find "Use toggle keys." By default, this option is turned off.
Click on the switch below the option to enable it.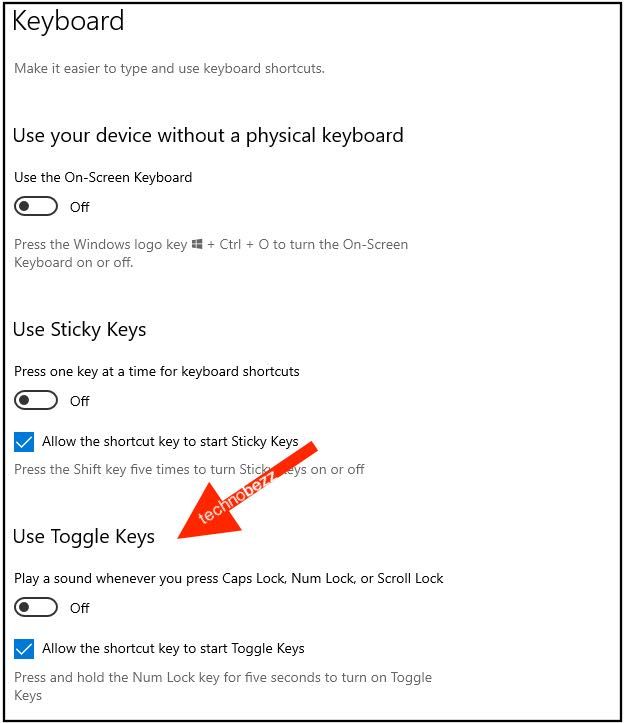 As soon as you turn the feature on and press one of the keys mentioned above, you will hear a specific sound. You will hear one sound when enabling caps lock, num lock, and scroll lock, and another when turning them off.
Was this article helpful?
This helps us improve our website.