MacBook pro is well known for its solid ability combined with OS X who gave a power to it. MacBook can easily handle jobs related to photography, cinematography and medical. It's more than attractiveness. Apple is truly trying to give the best technology for diverse market segments.
Read also–How to Access Your Data on Macbook with Broken Display
Apple divides MacBook segments into 3 parts: MacBook Air for mobile basic productivity, MacBook Pro 13 inches for mobile productivity in the middle level and MacBook Pro 15 inches for high mobile productivity.

Since 2009, MacBook Pro 15 inch has been equipped with dual GPU where the other GPU is dedicated to productivity demands in term of high graphics. It's suitable for professionals, who are accustomed to work as a design or a movie editor. The professionals choose this MacBook because of its capabilities, but in some cases, MacBook Pro 15 inch users has been disappointed with issue related to GPU such as blank white, distorted video. This issue appears on MacBook Pro 15 inch 2011 edition.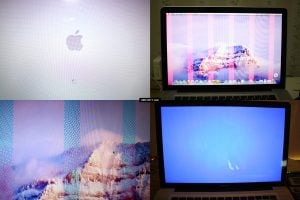 If your MacBook is still covered by the warranty, the solution will really easy. You just need to claim the issue with the Apple Authorized Service Provider (AASP) and they will change the logic board that has a broken GPU inside with the new one. But if your MacBook Pro is out of warranty, you have to pay some money for the logic board replacement, which I must tell you is not cheap. It's around $800 – $1000 and it depends on the country and the store.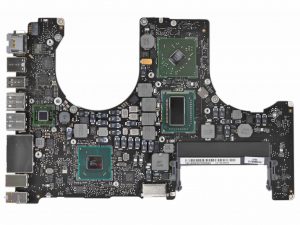 Read also–How to fix battery problem on iPhone 5
Through this article we're gonna share how to fix the video issue on MacBook Pro 15 inch 2011 without warranty coverage.
Apple has just launched this new replacement program on this, this month in some countries and may be different for each country. All you need to do is:
Contact the Apple store or Authorized Service Provider and arrange the schedule to visit them.
Backup your data before you give your Macbook to Apple store or AASP.
Make sure your Macbook is included of the following lists below:
Macbook Pro 15 inch early 2011
Macbook Pro 17 inch early 2011
Macbook Pro 15 inch late 2011
Macbook Pro 17 inch late 2011
Macbook Pro with retina display 15 inch mid 2012
Macbook Pro with retina display 15 inch early 2013
You can follow this program without pay a cent for logic board replacement. You can get it free, and in certain countries you might need to pay labor tier only, and it won't be as expensive as for the example I've mentioned above.
Join our newsletter 🎉
Subscribe to our newsletter and never miss out on what's happening in the tech world. It's that simple.
Latest Tech News

Exclusive Tech Deals