X
Our Editorial Process
Each year more than 60 Million users visit Technobezz to solve a problem or research a product. Our goal is that everyone finds what they are looking for, and that is why we cover a variety of products, problems, and solutions on our website.

Writing an article that contains a lot of valuable information may seem simple. But when the article is written, the story doesn't end. We are constantly updating the content so that you can always get up-to-date and accurate information.
---
Technobezz's Editorial Guidelines
If you own a Huawei device and are facing problems while trying to pair it with another device, then this article will be helpful for you. This article will discuss some common issues related to Huawei Bluetooth pairing and their solutions so you can get back to your usual routine. At times, compatibility issues between your phone and other devices or even between different versions of the same device may occur. Let's take a look at what all these things mean!
Basic Troubleshooting (Huawei Bluetooth Pairing Problems)
1. Ensure your Bluetooth is on
We may have mistakenly disabled Bluetooth and have forgotten to re-enable it. If the Bluetooth icon is blue, that means it's ON
2. Ensure you have sufficient power
Consider charging both devices above 15% before creating a connection.
3. Ensure that the device does not require a pairing app
Check out the device's support page to learn more about its Bluetooth pairing.
4. Ensure Bluetooth devices are within 30 feet
Devices need to be close enough to each other before connecting. Consider moving the devices closer.
5. Test With Other Devices
To help narrow down the problem, consider pairing it with other devices in your household or nearby. If other devices connect, the problem might be the Bluetooth device itself.
With the obvious out of the way, we can now concentrate on troubleshooting steps to help you fix problems even after establishing a Bluetooth connection by switching on Bluetooth on both devices.
How to Fix

Huawei Bluetooth Pairing Problems
Toggle Bluetooth on and off
The first suggestion given by most of the tech experts regarding Bluetooth issues is to refresh your Bluetooth connection. It does not matter whether you are facing a problem connecting your Huawei phone to a car, headset, or establishing a connection with another gadget.
First and foremost, toggle your phone's Bluetooth on and off. If this does not work, follow the other solutions mentioned below.
Restarting your phone
If the previous solution didn't fix the issue, it is time for you to reboot your handset. It is very much possible that by rebooting your phone, the bug will go away. Press and hold the power button, and then tap Restart.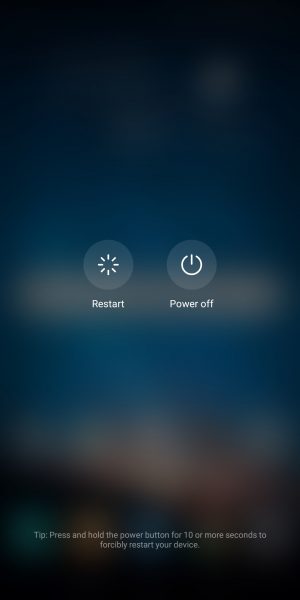 It is also recommended to restart the other device/gadget as well.
Unpair the device
If the Bluetooth doesn't work as expected, you must unpair the device and try pairing it again. It may do the trick. It is pretty simple. Here is how to unpair a device:
Go to Settings
Tap Device Connection (Or Bluetooth)
Go to Bluetooth
Find paired devices
Tap on the (i) or (Gear) icon next to the device you wish to unpair
Tap Unpair.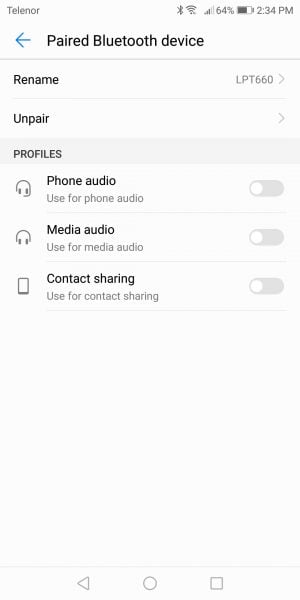 Go for the updates
One of the most reliable fixes for this issue is to update your Huawei phone. Updates usually bring new changes, improvements and patches for common bugs. Most of the time, the updates take place automatically but if you have set it to update manually, then make sure you get the update on time.
Network settings reset
This is another thing worth trying. Here is what to do:
Navigate to Settings
Scroll down and tap System
Tap Reset.
Choose Network settings reset
Finally, tap Network Settings Reset.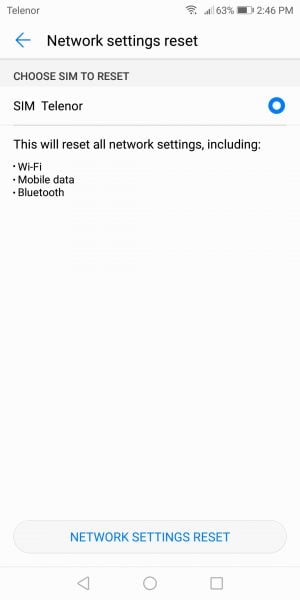 Clear the Bluetooth cache and data on your Huawei Device and then try again
Suppose the Bluetooth on your Huawei phone has worked properly before, but you have recently started noticing Bluetooth pairing problems. In that case, you must consider clearing the cache files of your phone's Bluetooth. Cache files can get corrupted over time or due to specific system tweaks.
Removing these files is harmless. These files will be created once you start using Bluetooth again. To delete the Bluetooth cache, follow these steps:
Navigate to Settings
Tap on Apps
Tap on Apps Again
Look for Bluetooth and tap on it.
On the next screen, tap Storage.
Next, tap on Clear Cache and confirm your selection by tapping OK.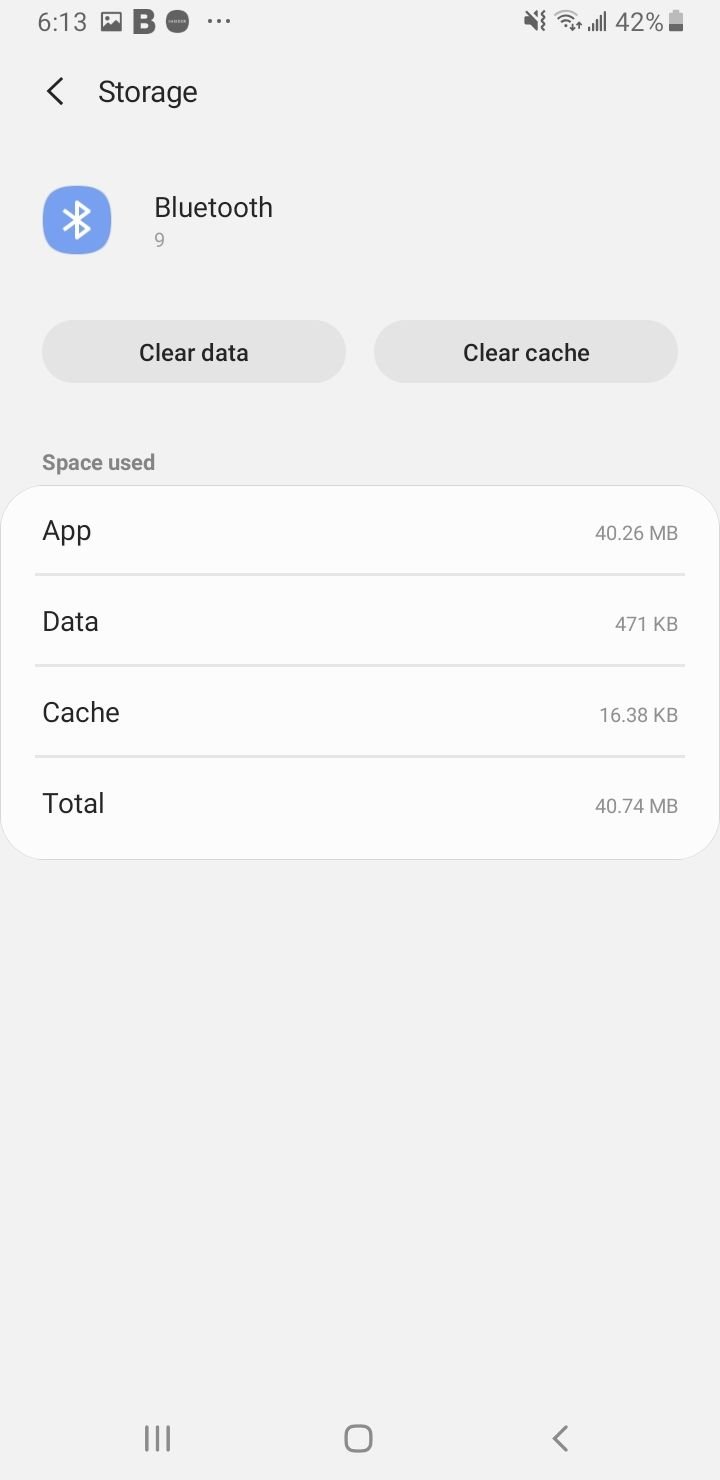 Once the cache is cleared, restart your phone and try connecting again. Check if your phone can establish the connection and if the connection works appropriately or not.
While clearing the cache removes cache files only, clearing the Bluetooth data is somewhat like resetting your Bluetooth connection so that it starts anew. If you have any Bluetooth connections or pairings on Bluetooth's list of paired devices, all of those connections will be lost entirely.
You will have to pair the devices again after the data is cleared. We will clear the data so that any corrupted files are removed. Bluetooth will get a chance to start fresh. Follow these steps to clear your Bluetooth data:
Navigate to Settings
Tap on Apps
Tap on Apps Again
Look for Bluetooth and tap on it.
On the next screen, tap Storage.
Next, tap on Clear Data and confirm your selection by tapping OK.
Once the data has been wiped, restart your Huawei phone and switch on the Bluetooth connection. Let your phone or tablet search for the device and establish a connection with the other device in pairing mode.
Once the pairing is complete, check if the connection is working smoothly.
Wipe cache partition
To load some features and apps faster, Android OS saves frequently used materials, such as the links to sites, images, and videos, etc., in another part of internal storage called cache partition.
The cache partition can get loaded over time and affect the phone's performance. We recommend regularly clearing your phone's cache partition to ensure that it will work smoothly on your phone.
To clear the cache partition, you need to follow these steps:
Turn OFF your Huawei device by holding the "Power" button.
Press and hold the power and volume up button for at least ten seconds.
Release the buttons once the Huawei logo appears.
Once the logo appears, the EMUI screen will appear with the recovery mode option.
Press the volume down button to look for the Wipe cache partition option.
Once you reach the Wipe cache partition option, press the power button to confirm the selection.
Check again to see if the issue is gone
Factory Reset
Resetting your Huawei phone to factory settings is a way to start with a clean slate. This will remove all data and third-party applications from your phone. Once you reset your device to factory settings, you must perform a backup.
Huawei phones already have the option to back up data. Still, transferring all-important photos, videos, and files to a computer is always preferable before you choose to reset your phone.
Once all of your files are safe, do the following:
Go to Settings
Tap System
Tap Reset.
Choose Factory data reset
Tap Reset phone.
Was this article helpful?
This helps us improve our website.