Are you looking for solutions to fix auto-rotate not working for Samsung Galaxy S8 because your phone seems to be stuck on either portrait mode and it doesn't
Are you looking for solutions to fix auto-rotate not working for Samsung Galaxy S8 because your phone seems to be stuck on either portrait mode and it doesn't automatically change to landscape when you tilt it? Some S8 users have been complaining lately that their phone stops auto-rotating and they are not able to fix the problem. For some, it is a matter of changing the phone's settings to ensure that it is not on portrait lock, but for other users, the problem may run deeper and may be affected by a rogue app. Here are the solutions for auto-rotate not working on S8.
See also- How To Set Up Face Recognition On Samsung Galaxy S8
Steps to fix Auto-Rotate problem on Samsung Galaxy S8
Toggle Auto-Rotate and Portrait Lock
If this is the first time you are experiencing the problem, then check if the auto-rotate option has been accidentally switched off. Sometimes, simply toggling the auto-rotate option on and off can do the trick. If auto-rotate is switched off then you will not find an auto-rotate icon on the list of icons in the notification panel. Instead, you will see Portrait written under the icon. A portrait lock icon shows a small lock at the bottom of the phone screen.
Pull down the notifications panel on your S8
Look for the portrait or auto-rotate icon and tap on it
If it was in portrait lock then you should be able to use auto-rotate now. But if it was already on auto-rotate and it wasn't working then the portrait lock will be activated. Wait for 5 seconds and toggle the icon back to auto-rotate and check if the problem is fixed.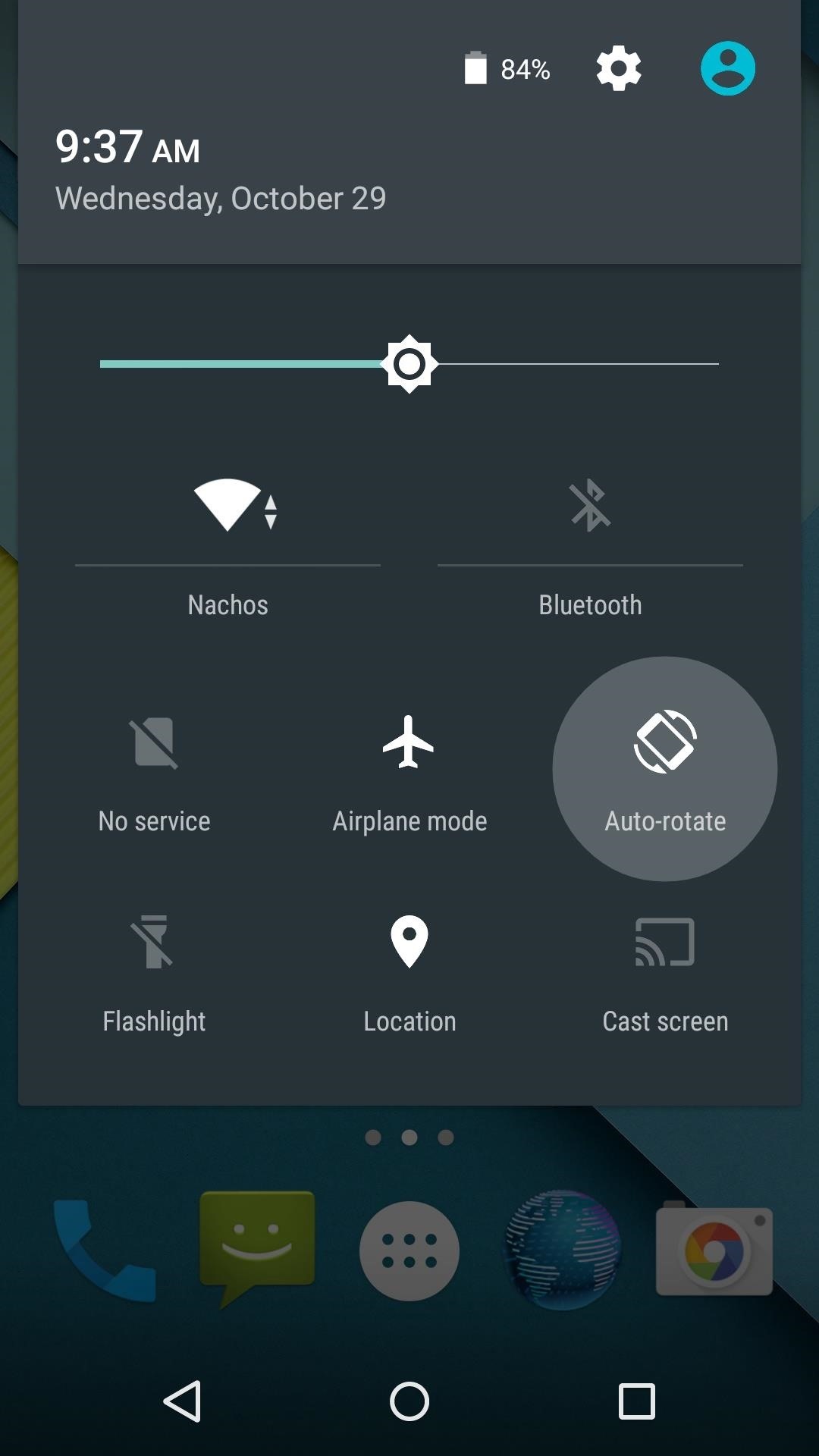 This solution is a quick fix for S8 devices that face this problem as a one-off issue. However, if the problem on your device continues to return then you must try the other solutions below.
Restart your Samsung S8
If the auto-rotate function did not work even after toggling the auto-rotate option then restart your S8. Sometimes, your phone gets stuck or certain functions do not work and a simple restart can put things back to normal. Use this solution if you face the auto-rotate problem in rare situations.
Press and hold the Power button on your S8 till you see the Power menu
Tap on the green Restart icon
Tap on Restart again
Allow your phone to restart and once it comes back on, pull down the notification panel and check if the auto-rotate option is on. If it is on, then check the problem is fixed.
Accelerometer and G-sensor problem
The auto-rotate function heavily relies on the phone's accelerometer and G-sensor. To fix this you can re-calibrate your phone. The calibration can be completed either by using the phone's inbuilt Calibrate option or by using a third-party app like GPS Status and Toolbox which is available for free on the Play Store.
To Calibrate Using the Phone's In-Built Feature:
Pull down the notification panel of your S8 and make sure that auto-rotate is switched off which means that the phone is on portrait lock.
Head to the Settings menu of your device
Place your phone on a flat surface
Press Calibrate
Do not move your phone till the calibration is complete. Once done, switch on the auto-rotate function by pressing on the portrait lock icon and check if the Galaxy S8 auto rotates issue is fixed.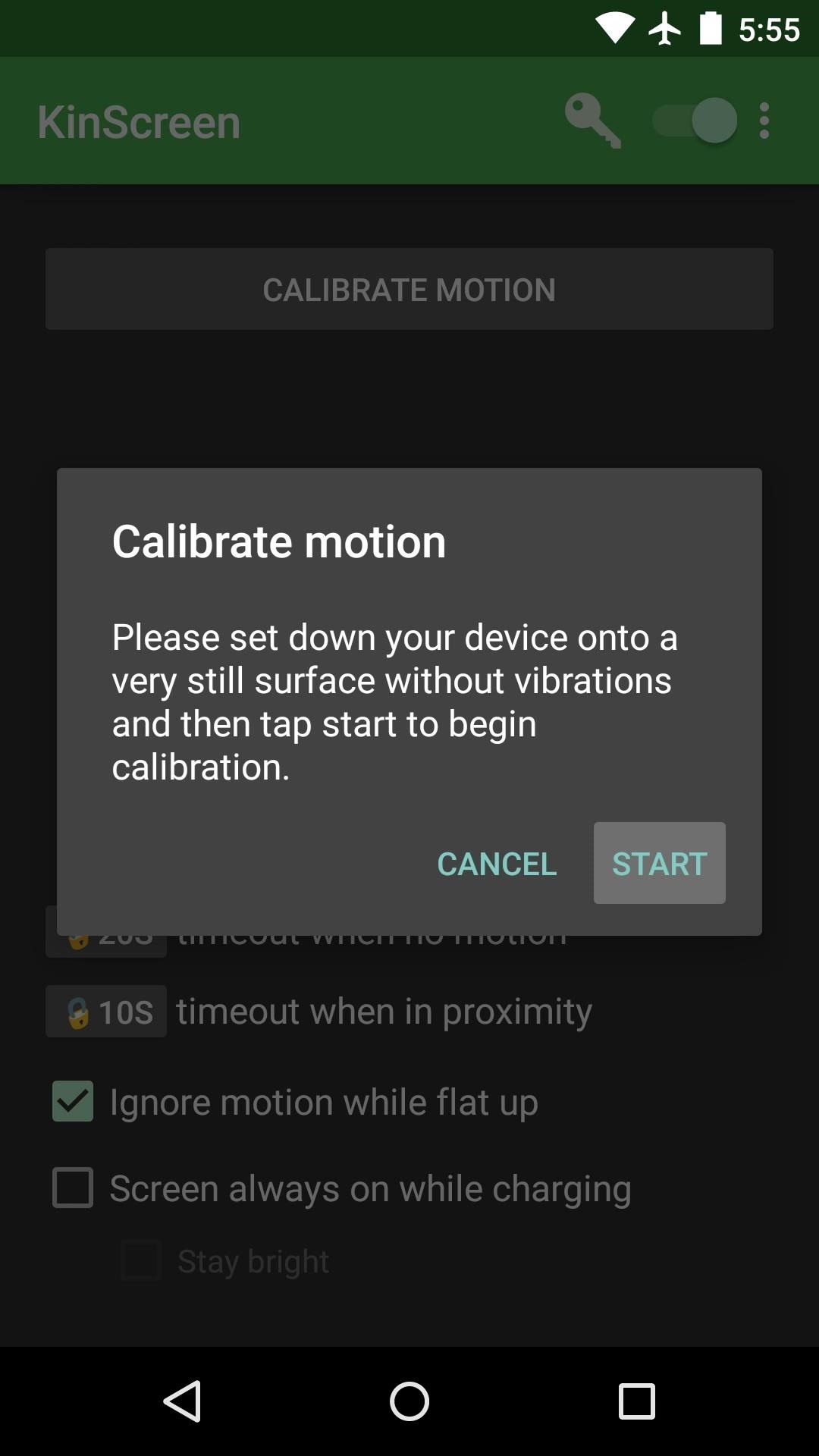 TouchWiz not working
Sometimes, the auto-rotate function may crash simply because TouchWiz is not working. Since your Samsung S8 relies on TouchWiz for a lot of phone functions, you can simply restart your phone to fix the problem. However, if you notice that the TouchWiz issue begins to affect more functions on your phone and the auto-rotate is still not fixed, then you can delete the data and clear the cache for the TouchWiz app.
Go to the Settings menu of your S8
Tap on Applications
Tap on Application Manager
Look for TouchWiz and tap on it
Tap on Clear Cache to delete all cache files that were created for the app. Next, delete the data on the app by tapping on Delete Data. You will see a warning regarding deleting data, tap on OK to complete the process. Once this is done, restart your device and see if auto-rotate begins to work as expected. Make sure that auto-rotate is switched on by checking it on the notifications panel.
Update your phone
Since some problems arise from bugs in the software, it is best to keep your phone updated at all times to ensure that all previous bugs and other software problems are effectively dealt with by Samsung. Check if your phone is updated or not to make sure that the auto-rotate problem is not being caused because of a software glitch for which Samsung has already provided a fix.
Go to the Settings menu of the phone
Tap on About Device
Tap on Check Updates Manually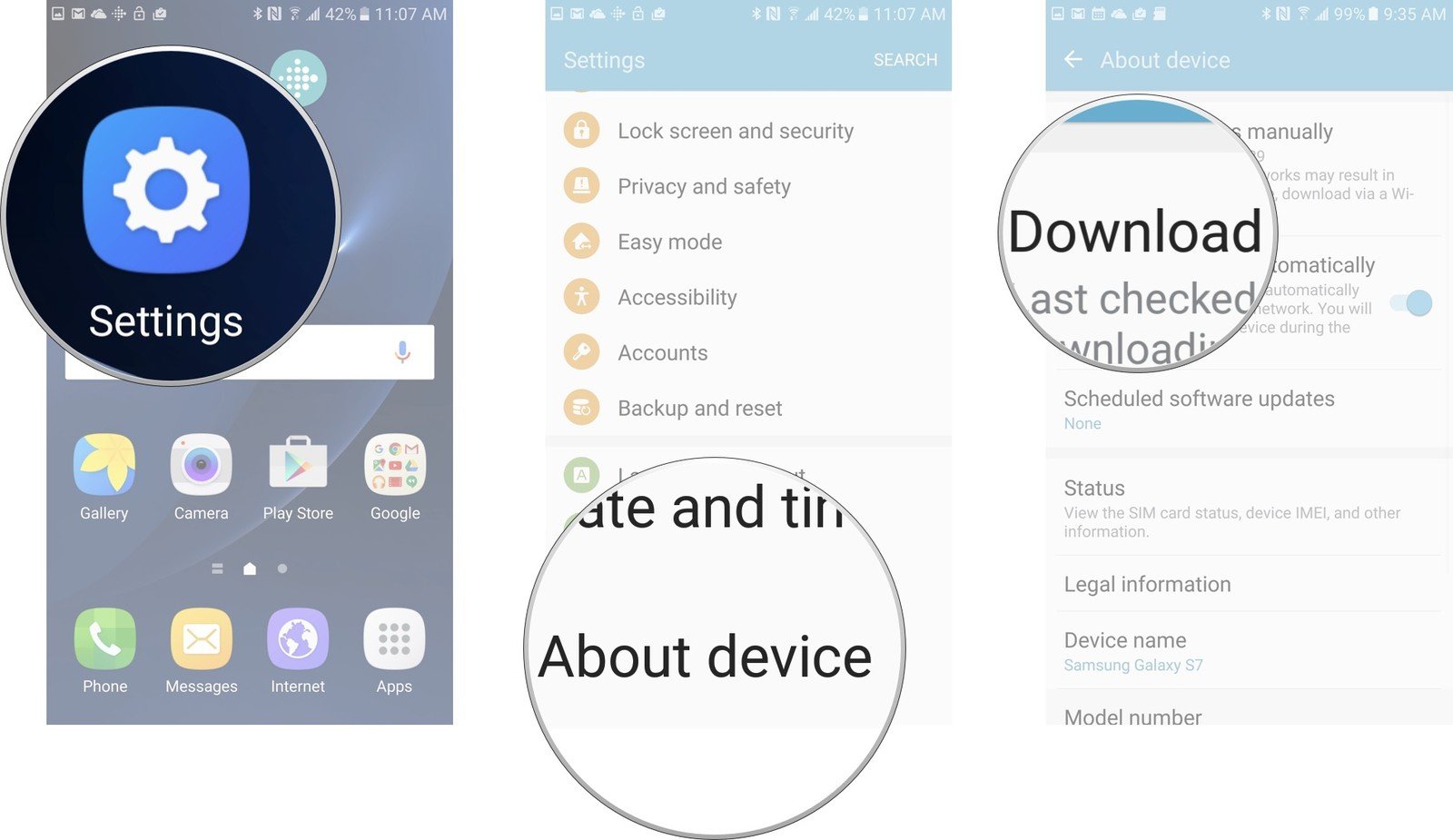 The phone will run a manual check to find out if any updates are available. If an update is available you will get the chance to download and install it. Complete the installation of the update and then check if the auto-rotate problem on Galaxy S8 has been fixed.
Problem with third party app Safe Mode
Some third-party apps have the permission to automatically rotate your phone from portrait to landscape mode. If an app with such permission goes rogue then you may have some trouble at hand. Identify the apps that you recently installed since you began facing the problem. These are the apps that may be the reason for the auto-rotate issue. Uninstall the apps and check if the problem is gone. If you do not face the problem any longer then the app is to be blamed.
But if you are not sure whether a third-party app is causing the problem or not then you can use your phone's Safe Mode to check if the phone works without problems in Safe Mode or not. Safe Mode is where users will be able to use the inbuilt features and functions of the phone but all third-party apps will be disabled. It helps in identifying whether the problem lies with a third-party app or the phone's software or hardware.
Power off the phone
Wait for five seconds and then press and hold the Power key to switch it on.
Keep pressing the Power key till you see Samsung written on the screen.
Then release the power key and instantly press down the volume down key
Don't release the volume down key till the phone restarts
You will see the words Safe Mode written on the bottom of the screen
This means that you have successfully booted your phone in Safe Mode. Check if your phone works without problems in this mode. If the problem is fixed then a third-party app is misbehaving. Restart your device to return to normal mode and uninstall the apps one by one till the problem is solved.
Hardware problem
If nothing has worked for you, then there may be some problem in the hardware of the device which needs to be fixed by professionals at Samsung. Take your device to a Samsung Help Center and get them to check your device. The problem will either be fixed or if your phone is under warranty then you may even get a replacement.
Conclusion
Use the following solutions to fix auto rotations not working on Samsung Galaxy S8. We have listed the solutions beginning from the easiest ones to slightly complex solutions. If nothing works, then Samsung may be able to help you with a replacement provided your phone is under warranty.
---