Samsung's J3 is an affordable smartphone which was launched last year. The phone has fairly decent specs, perfect
Samsung's J3 is an affordable smartphone which was launched last year. The phone has fairly decent specs, perfect for a smartphone of its range. However, there are some issues which users have been facing while using the phone. We have gathered a list of problems and useful tips on how to solve them. This short guide offers common Samsung Galaxy J3 issues and their fixes.
See also: Top Best Features of Samsung Galaxy Note 8
Common Samsung Galaxy J3 Issues And Their Fixes
Problem 1- Samsung J3 WiFi Problems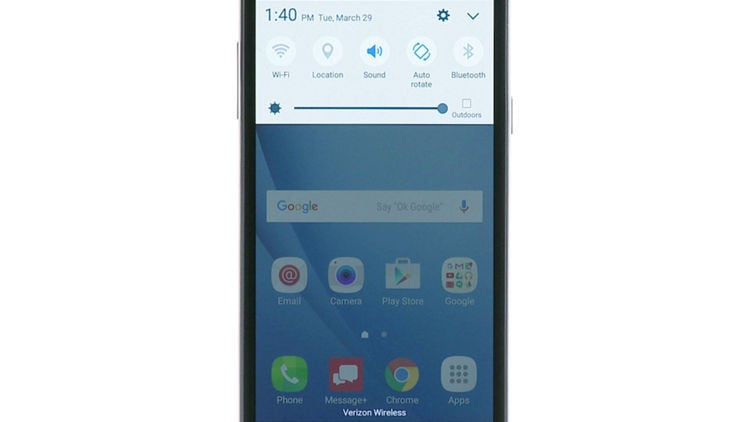 The two most common problems that users face with Wi-Fi are connection crashes and poor signal. Here are some possible solutions for Samsung J3 WiFi problems.
Solutions
Disable the Smart Network Switch
This feature lets you switch automatically from WiFi to mobile data if the Wi-Fi connection is not stable. The switch disrupts the signal regularly especially when your WiFi network is trying to get a stable connection. Disabling this feature will let your device concentrate on getting a stable network without having to shuttle back to the mobile device.
Connect your J3 to WiFi and go to Settings
Next tap on Connections
Tap on WiFi
Now tap Menu (three dots icon towards your right)
Tap on Smart Network Switch and toggle it off
Reset Network Settings
Go to Settings
Tap Backup & Reset
Tap Reset Network Settings
You may be prompted for pattern/password/PIN if you have secured your phone with it. After the needful, you need to tap on Reset Settings to confirm.
Forget the Network and Connect Once Again
In the notification panel hold and press the WiFi icon this will open the WiFi Settings
Look for the network that you have issues with
Once located tap on it and then tap once again on Forget
Restart your device and reconnect to the WiFi network from fresh
Wipe Cache Partition
We are all aware of the small problems that could arise if the cache partition gets outdated and cluttered.
Ensure that your device has enough battery. If not then charge it before you can begin the process.
Turn off your Samsung J3
Press and hold together the Home button, Volume Up button, and Power button
Let go of the Power when the Samsung logo appears but keep holding the Home button and Volume Up button
Once the Android logo appears let go of the Home and Volume buttons
Use the Volume Down button and highlight Wipe Cache Partition
Confirm the selection using the Power button
Use the Volume Down button again to highlight Yes and make a selection using the Power button
When the process is complete restart the J3 and check whether the WiFi problems still persist
Problem 2- Samsung J3 Screen Problems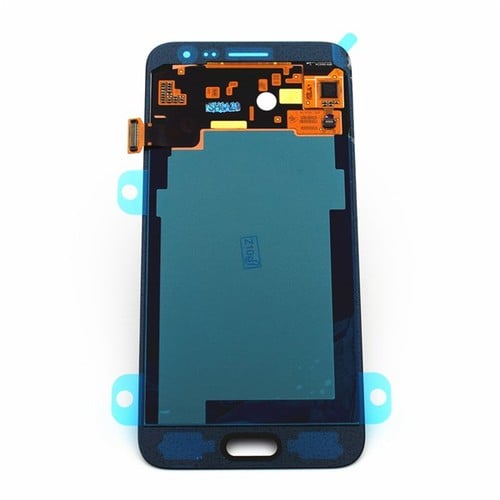 There are different types of screen problems that J3 users have been reporting. Some of them are as below:
Lines on the Screen
Screen Flickering Problems
Black Screen of Death
Here are some possible solutions to tackle Samsung J3 screen problems.
Solutions
The approach for solving the problem of lines on Screen and Screen Flickering problems are same.
Despite any physical damages on the screen, some users face problems of lines on their screen. For some, the problem is with a flickering screen. To begin with, you can start with Samsung j3 troubleshooting. This can be done by restarting and checking your phone in the Safe Mode. In a Safe Mode, all third-party apps are disabled. This will help you understand if there is a problem with one of the apps.
Safe Mode
If there is a software glitch then the phone can be started in the Safe Mode to see if the problem occurs.
First, tap the Recent apps button and close all the apps using the Close icon
Press the Power button and keep holding it till the different options display
Press and hold the Power off, you will find get a prompt to Reboot into Safe Mode
Tap on this option, this will restart the device but it will take longer than the usual time taken to start. Now when the phone restarts it will start in Safe Mode. You will be able to see the Safe Mode on the lower-left hand corner of the Home Screen.
If the lines are not on your screen then it is probably because of a faulty app. You need to uninstall your apps one at a time or perform a factory data reset.
Going back to normal mode is pretty easy. Just press the Power button and click on the option to Restart.
Wipe Cache Partition
While you are in the Safe Mode you can also try and wipe the cache partition to check if the problem persists. The process to wipe cache partition has been mentioned above. Wiping the cache partition helps as it will refresh and clean the phone. This can also fix many problems and minor issues.
Hard Reset
This will wipe all your data and settings. So, ensure you take a proper backup first. After that, follow the steps below:
Press and hold together the Home button, Power button and Volume Up button and wait for Samsung logo to appear
It will take some time for the Hard Reset menu to appear
Use the Volume Down button and scroll down to find Wipe Data/Factory. Now select it using the Power button
Scroll down using the Volume Down button to highlight Yes-Delete All User Data and then once again select using the Power button
Your Samsung J3 will clear all its contents and then reboot to its initial screen setup.
The Black Screen of Death is when your phone will turn off automatically and will fail to restart. Your Samsung J3 won't turn on as well. This may again be a problem of the software or firmware crash. Here are some possible solutions to tackle the Samsung J3 Black Screen problems:
Remove the Battery and Soft Reset
Since the J3 has a removable battery, you could try pulling out the cover of your smartphone carefully to remove the battery. After this press and hold the Power key for one minute and then place the battery back into its position. When you restart after this step, your phone may turn on.
Charge Your Phone
After a soft reset if you still don't see your phone turn on, let it charge.  Ensure that all the cables, slots and plug points are ok.
If your phone won't start then you should contact your carrier, a repair shop, or Samsung.
Problem 3- Samsung J3 Overheating
Overheating is an unpleasant thing to happen with your smartphone. There are some easy ways to cope with overheating. It should be looked into immediately because smartphones that remain overheated for a long time could be prone to stutters and lags. It could lead to hardware failure too. Here are some ways on how you could prevent your Samsung J3 overheating problems.
Solutions
Charge Phone in Safe Mode
Usually, the phone will display overheating problems while charging. Some faulty third-party apps could cause a lot of problems and interfere with its functioning. As one of the solutions, you can try and charge your J3 in Safe mode. Follow the steps mentioned above. Charge your phone in this mode to check if the problem is still there. You know a third-party app is responsible for the overheating if your phone isn't showing the problem when in Safe Mode. You can then try uninstalling the apps one at a time or perform a factory data reset.
There are some small things to remember while you are using your J3. Following them will help you avoid overheating issues:
Remove the casing of the phone when you are charging it.
Avoid using your phone when you are charging it. Playing games or watching videos while your phone is charging is not something you should do.
Keeping your phone under direct sunlight or any heated sources for a long period could be harmful.
Hard reset
A Hard Reset also helps in solving problems. You can follow the steps mentioned above and perform a Hard Reset on your device to solve Samsung J3 overheating issues.
Problem 4- SD Card Issues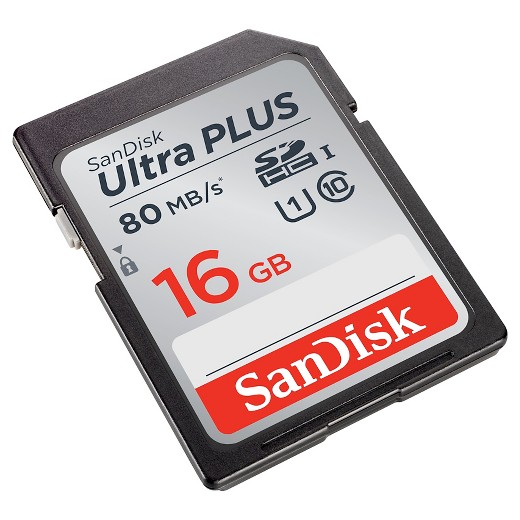 An SD card is an important part of your device. It helps in expanding the data storage of your mobile. Samsung J3 offers a maximum extended storage of 16 GB to its users. Some users have reported problems with the SD card – the device fails to recognize the card in the slot. The other problem which some users faced is that they were unable to transfer data from the internal storage to their SD cards.
Solutions
Re-insert the SD Card
Turn off your J3 and remove the SD card from its slot. Clean the slot with s soft cotton cloth and then put back the SD card in its place. Now restart to check if it works.
Format the SD Card
Another solution could be to take a back-up of your SD card on the computer or laptop and format it. You can then copy back the content again and re-insert the card.
Problem 5- Samsung J3 Battery Problems
Samsung J3 offers a 2,600 mAh battery. If you notice unexpected drain of battery on your device there are some fixes which you could try.
Solutions
Disable GPS
When your location tracker is on it tends to drain a lot of energy. Turn it on only when you need. Here is what you can do to disable it:
Settings > Location and toggle it Off. You will be prompted for Location and Google Location consent screen. Tap on Agree to turn them off.
Turn off Bluetooth
Ensure that your Bluetooth is off when you are not using it.
Close Background Apps
Apps are power and data hungry. They will keep consuming energy and data when they are running in the background. Tap on the Recent Apps button and then press the 'X' icon to close them all.
Problem 6- Samsung Galaxy J3 Touch Screen not Working
There two reasons to why the touch screen may not work – software issues and the other may be a physical problem such as your phone got wet or you have dropped it accidentally.
If it is a physical problem you will need to contact your nearest retailer or Samsungs. On the other hand, it is not, try the solutions below.
Solutions
You can try removing the SIM card of your device and then re-insert it after a minute. Now restart your phone.
It is possible that your phone has accumulated cache and is stuttering or lagging. Clear the cache of your phone by following the steps above.
Another possible solution is to perform a Factory Reset.
Go to Settings on your device
Go to User and Backup
On this screen tap on Backup and Reset
Here select Factory Data Reset
Now select Reset Device and then tap on Delete All.
Read also- How To Quick Launch The Camera On Samsung Galaxy S8
---