Technobezz is supported by its audience. We may get a commission from retail offers
Google Pixel 6 6.4-inch OLED Screen Smartphone
Apple iPhone 13 Pro Max
Samsung Galaxy S22 Ultra Snapdragon 8 Gen Processor Smartphone
Table of Content
The future looks bright for smartphone users, especially when it comes to the new technologies that are being introduced. Technological advancements are making mobile devices smarter than ever before by enabling them to perform a number of tasks that would've been unimaginable just a few years ago.
Even now, smartphones have become more intelligent than ever, as we're seeing an uptake in new AI-driven features that are being introduced left, right, and center. From facial recognition software to self-driving capabilities, smartphones are only going to get more advanced from here onwards. If you love your phone and can't wait to see what this future has in store for mobile devices, read on to find out more about the best phones coming out in 2023
Buying Guide
Are you planning to buy a new phone, and you want the best smartphone? Well, you will be flooded with lots of options, and it is a bit confusing to pick the best one with high-end specs and features that can deliver you the long-awaited great performance. Here in this article, we have created a list of the best smartphones to buy in 2023.
So, read the

Buying Guide below to

learn more about the phones and get the one you think will be the best fit for you.
See also: Best Waterproof and Dustproof Smartphones
Top Best Smartphones in 2023
Well-Designed Smartphone with 5G Connectivity Support
Google Pixel 6 6.4-inch OLED Screen Smartphone
Check Price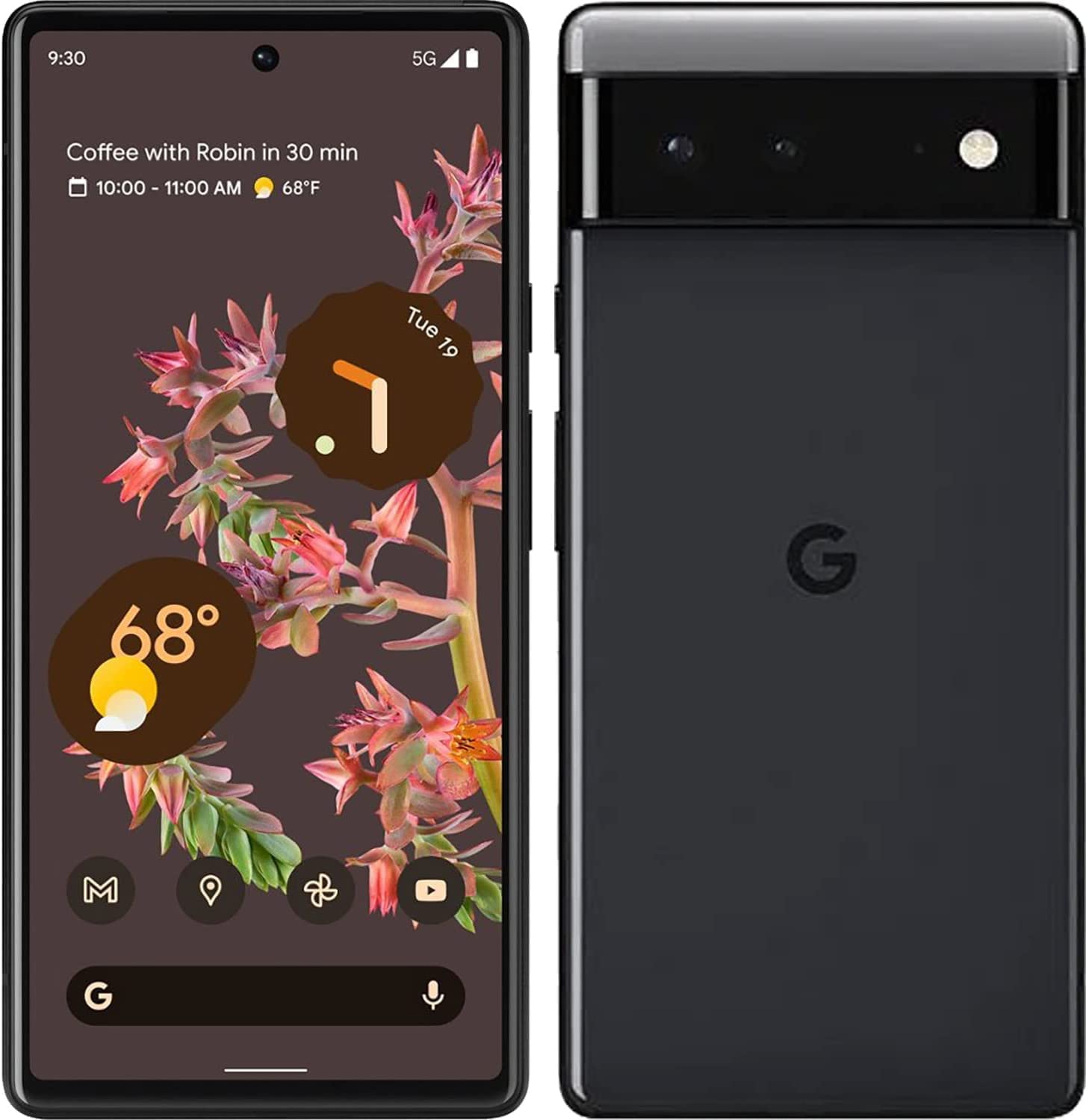 The Google Pixel 6 boasts a stylish design and is available in three unique color variants: Kinda Coral, Stormy Black, and Sorta Seafoam. The 6.4-inch resolution is 1080 x 2400 pixels and appeals greatly to those who binge-watch movies and shows. The 4614mAh battery doesn't take long to charge, but it offers an average runtime of 8-9 hours. The device is known for its excellent camera features. The primary wide-angle lens has a resolution of 50 megapixels.
An ideal smartphone for those who are conscious about the look and design of the electronic gadgets they own and use.
Also recommended for those looking for a smartphone with advanced features and a moderate price tag.
Aesthetic design
5G connectivity
High-definition screen
Good camera performance
Average battery life
Limited security features
High-End Camera Phone with Strong Battery Support
Apple iPhone 13 Pro Max
Check Price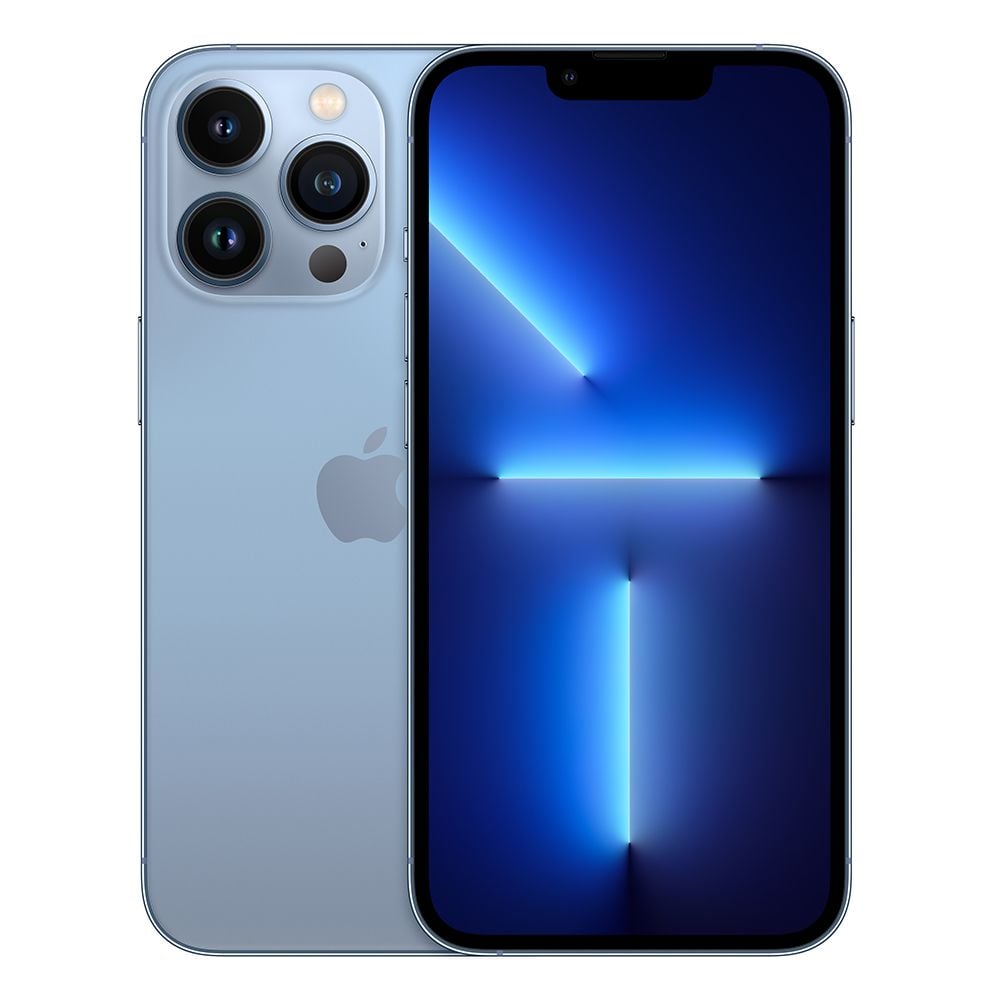 The 6.7-inch display screen of the iPhone 13 Pro Max offers a resolution of 2778 x 1284 pixels and a refresh rate of 120Hz. This smartphone's design is extremely sophisticated and available in five different color options (gold, silver, graphite, sierra blue, and alpine green). You also have four storage options (128GB, 256GB, 512GB and 1TB) to choose from. When charged optimally, the phone offers a good runtime of 12-13 hours.
If you are looking for a premium quality smartphone with versatile features, this would be the right device to invest in.
It's also a good option for those looking for a sturdy smartphone with excellent battery life.
Long-lasting battery
Premium Design Quality
Sharp and vibrant display screen
Available in multiple colors and storage options
Expensive
The charging speed should be higher
Well-Built Smartphone with Stylus Pen Support
Samsung Galaxy S22 Ultra Snapdragon 8 Gen Processor Smartphone
Check Price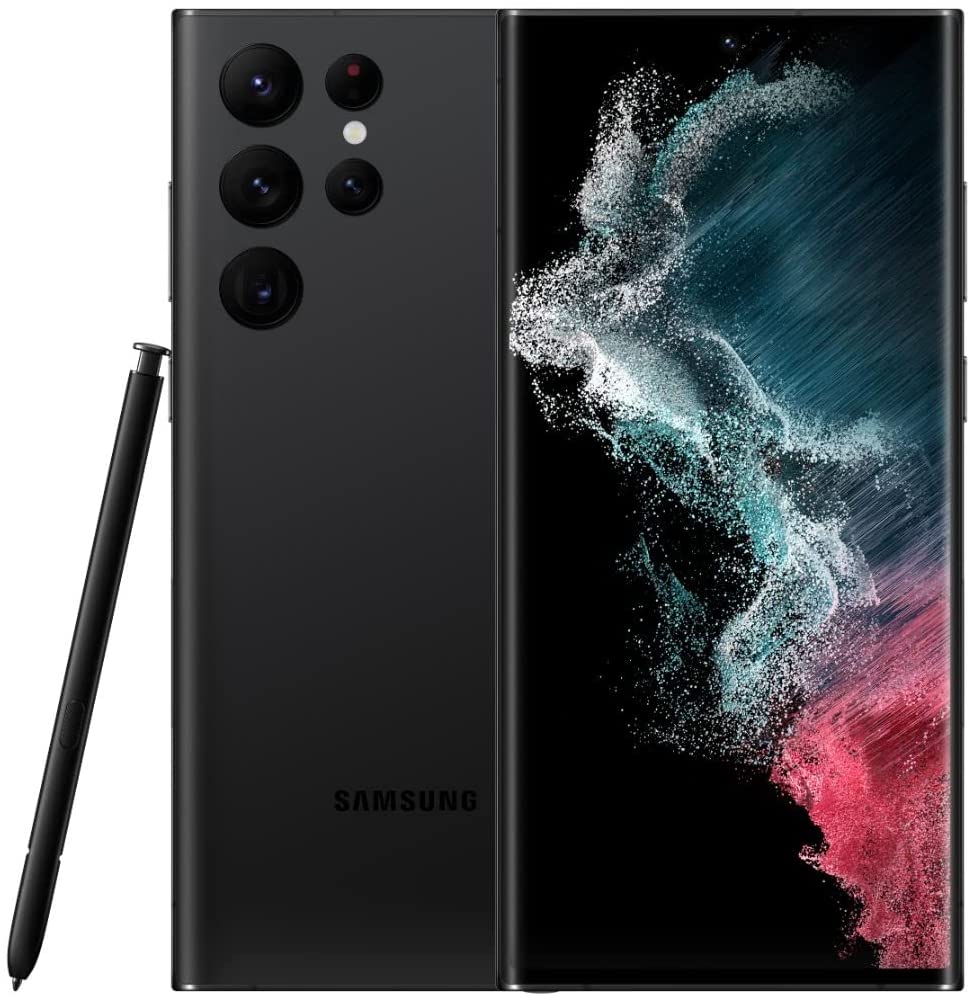 The Samsung Galaxy S22 is one smartphone that offers convenience with great functionality. The 6.8-inch display screen offers excellent brightness and contrast levels with excellent viewing angles. The Stylus pen provided with the smartphone proves to be very responsive. Apart from a 108MP rear camera, you get a 12MP ultra-wide lens and a 10MP telephoto lens. The 40MP camera on the front helps you take high-quality selfies.
An ideal option for those looking for a Samsung smartphone with great camera features and Stylus pen support.
It is also recommended for those who use multimedia features extensively and binge-watch movies and other video content.
Responsive Stylus pen
Strong video output
Fast processing unit
Excellent camera features
A Multi-Utility Smartphone That Comes at a Moderate Price
Samsung Galaxy S20 FE 5G Flagship Phone
Check Price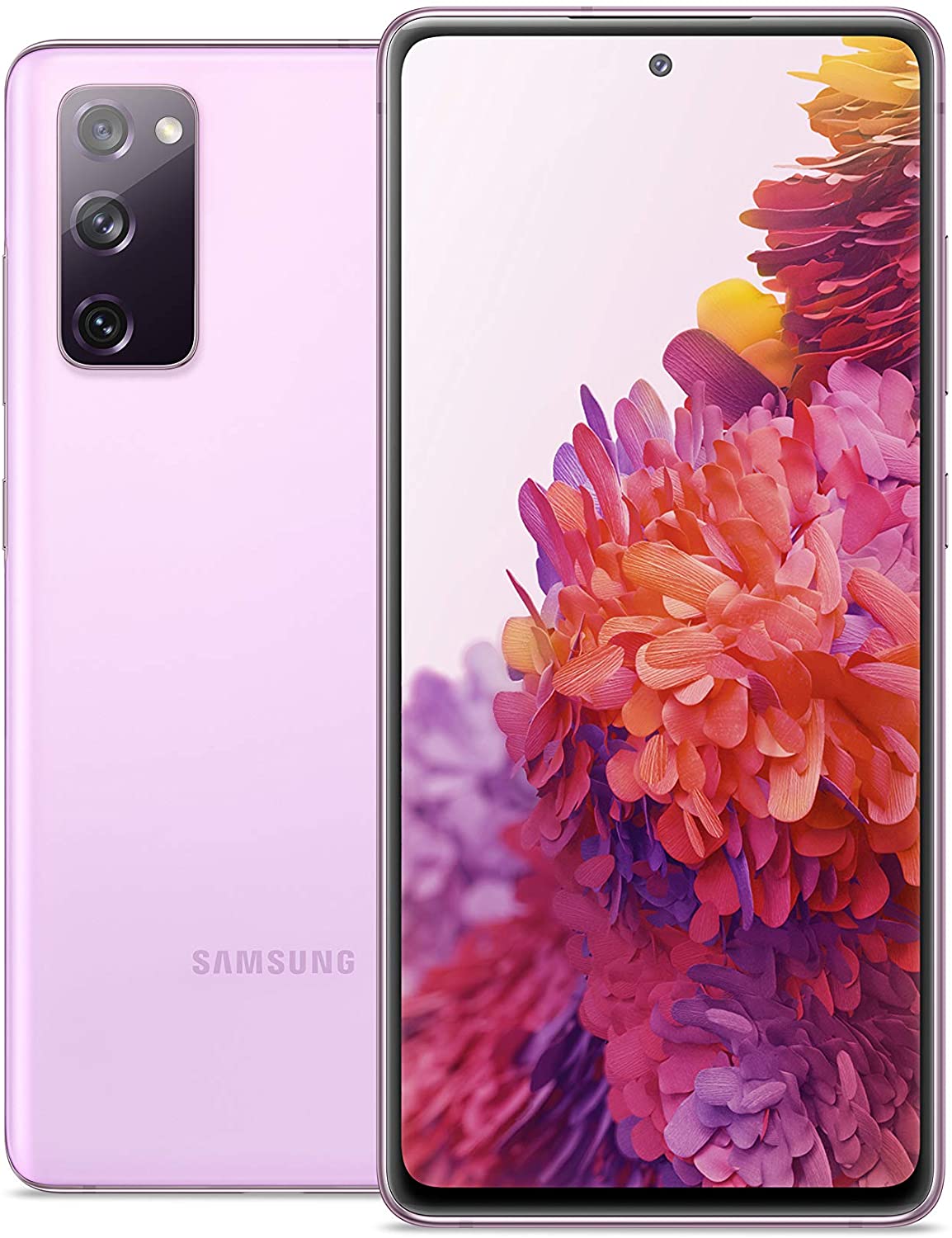 This flagship smartphone by Samsung is available in three different designs: Cloud Navy, Cloud Lavender, and Cloud Mint. If you compare it to the 4G version of the same phone, there are no major design-based changes. On the front end is a metallic frame, and on the back, you find a plastic-built panel. When you touch and hold it for some time, you can know that it is a device built to last for years.
Its durability also results from the fact that it is resistant to dust and water. The Qualcomm Snapdragon 865 processor is quite reliable and offers stable performance. This phone by Samsung operates on One UI 3.1, which is very similar to Android 11. The 120Hz refresh rate display is one of the many features that make it a great phone for everyday use. Along with many Samsung apps, this smartphone comes pre-installed with a bunch of useful applications from Microsoft and Facebook.
Why Should You Buy This?
Those looking to invest in a versatile and high-functioning smartphone by Samsung should invest in this device.

If you use many apps regularly and need a phone that doesn't slow down, this would be a very good purchase.
Pros
It comes pre-installed with several apps

120Hz refresh rate display

Good quality cameras

Powerful processor
Cons
It takes a while to charge

Moderate battery life
A Good Smartphone Packed with a Bunch of Classic Features
OnePlus Nord N10 Smartphone With 5G Connectivity
Check Price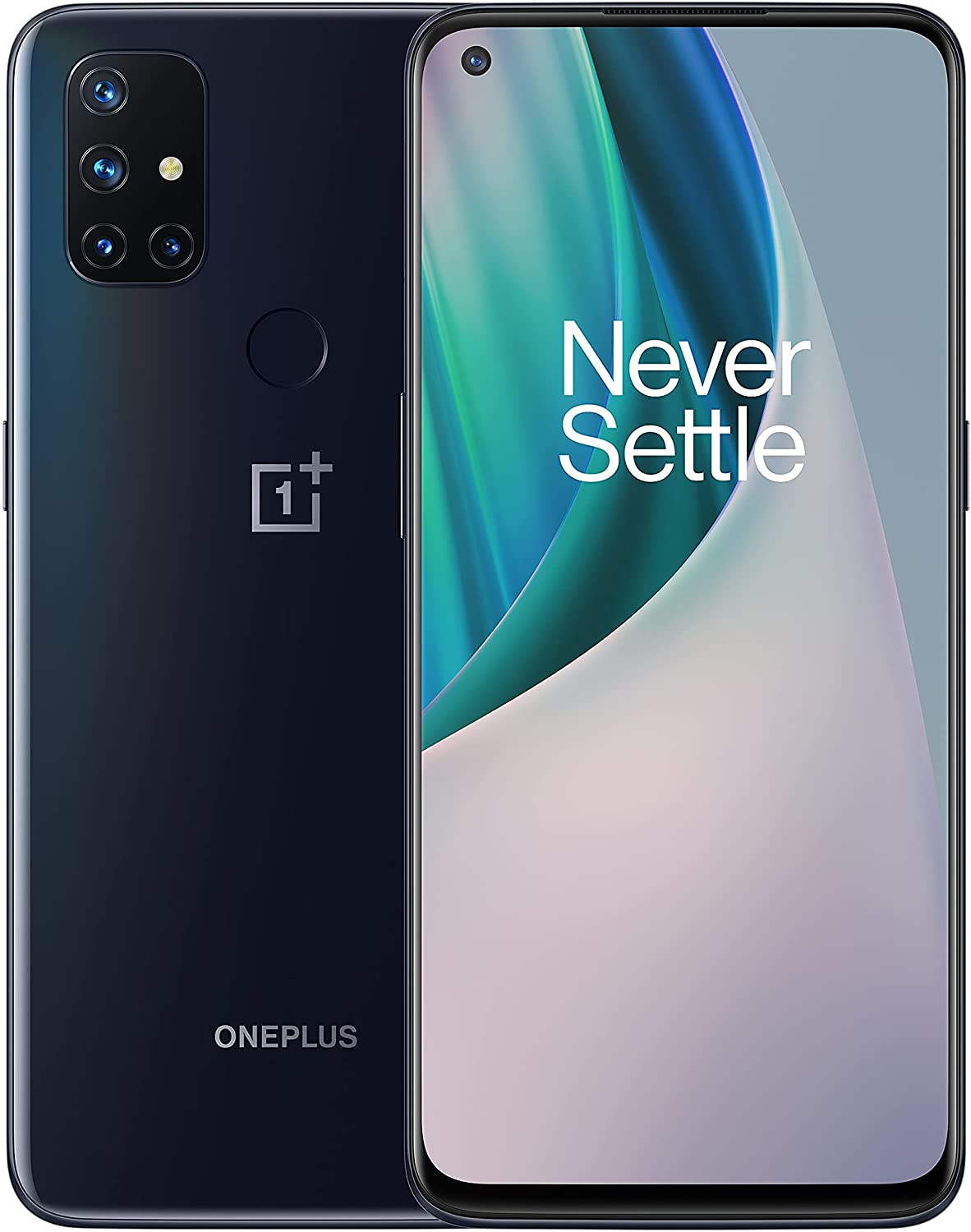 Some of the classic features like a headphone jack and an expandable memory that we had gotten used to for years are now missing from many modern smartphones. If you lament the absence of features, then here is a phone you must have. This OnePlus comes with all the features found to be necessary by those who grew up using older smartphones.
While it has a few retro features, the smartphone also packs many modern features that the younger crowd will instantly find attractive. The phone features thick bezels, and they, among other things, contribute to making it a slightly heavy device. The LCD screen offers bright and vibrant pictures. The brand has also added a fingerprint reader to the phone for extra security.
You should get this phone if you have been missing classic features like a headphone jack in newer smartphones.

Along with its great design, the phone delivers the kind of superlative performance that one would have to expect only in more expensive smartphones.
It has a headphone jack

Four rear cameras

LCD screen

Supports 5G connectivity
Difficult to take pictures in low-light areas

Slightly heavy
A Well-Packaged Smartphone That Has Something for Everyone
Samsung Galaxy A21S Five-Camera Smartphone
Check Price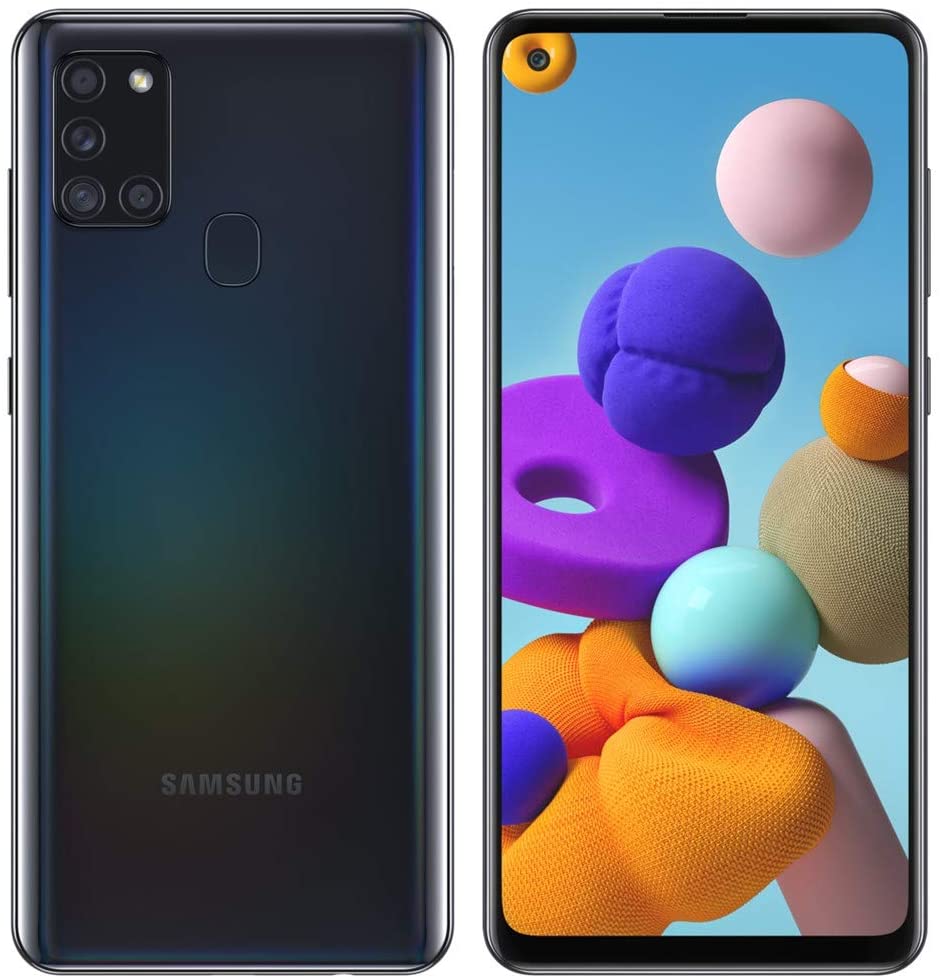 With one camera on the front and four on the back, this smartphone by Samsung is a delight for anybody who likes to take pictures. It features Android 10 and is capable of running multiple apps at the same time without letting the device slow down. Given the number of features it offers, it is one of those phones by the company that comes at a very reasonable price and offers great value for money.
One of the most attractive things about this phone is its design. It is built with high-quality plastic and features thin bezels, and boasts a sleek exterior. You can use the fingerprint sensor to unlock the phone and approve contactless payments in a jiffy. The phone also supports the face-recognition feature. It comes in three colors (black, blue, and white), and the design remains unchanged on the different models.
Why Should You Buy This?
The phone features as many as five cameras and is highly recommended for photography enthusiasts.

This smartphone would be a good investment for people looking for an affordable phone packed with high-end features.
Pros
Available in multiple colors

Multiple connectivity options

Powerful and reliable processor

It offers good value for money
Cons
Low-resolution screen

Not water/dust resistant
A Well-Functioning Phone Which Adapts Very Well To 5G Connectivity
Motorola One 5G Ace 6.7-inch Screen Smartphone
Check Price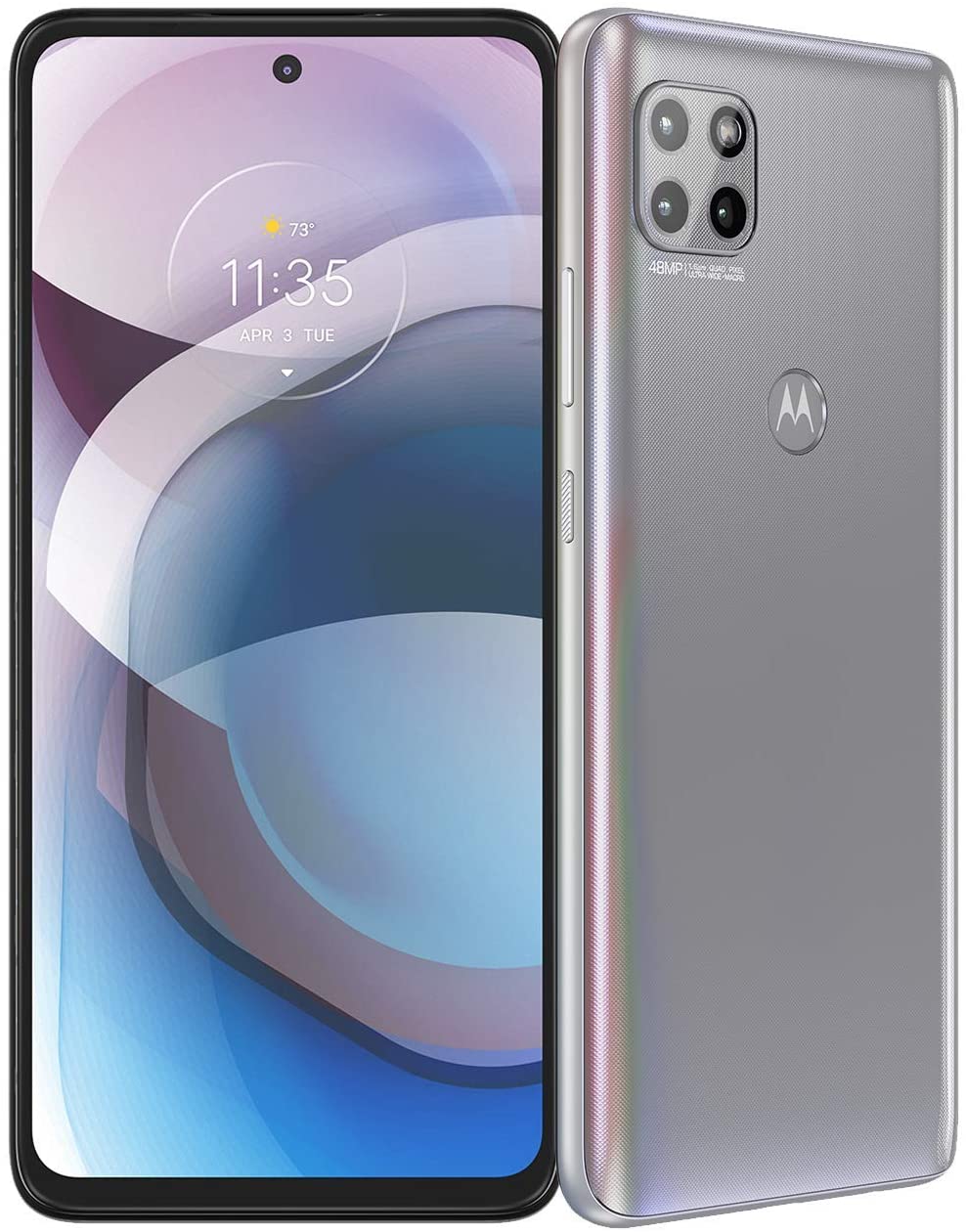 This device by Motorola is apt for those looking for a large-sized smartphone with good 5G connectivity support. The 5,000mAh battery ensures you can use it for several hours on a single charge without worry. The size of the screen and the battery contribute significantly to the heaviness of the phone.
The LCD screen offers a resolution of 1080x2400 pixels and a refresh rate of 60Hz. Even if you use the phone in direct sunlight, you will not have much difficulty watching the contents on the screen. Regarding storage capacity, you have two options: 4GB RAM/64GB internal storage and 6GB RAM/128GB storage.
Why Should You Buy This?
An ideal smartphone for those who like to use a large-sized phone with fast performance and solid 5G connectivity support.

The phone lets the user take pictures in different lighting situations and frames with multiple cameras.
Pros
Large display screen

Strong battery life

Reliable processor

Fast performance
Cons
Slightly heavy

The screen could have offered a better contrast ratio
Robust Phone with Great Camera Performance
Google Pixel 4aOLED Screen Smartphone
Check Price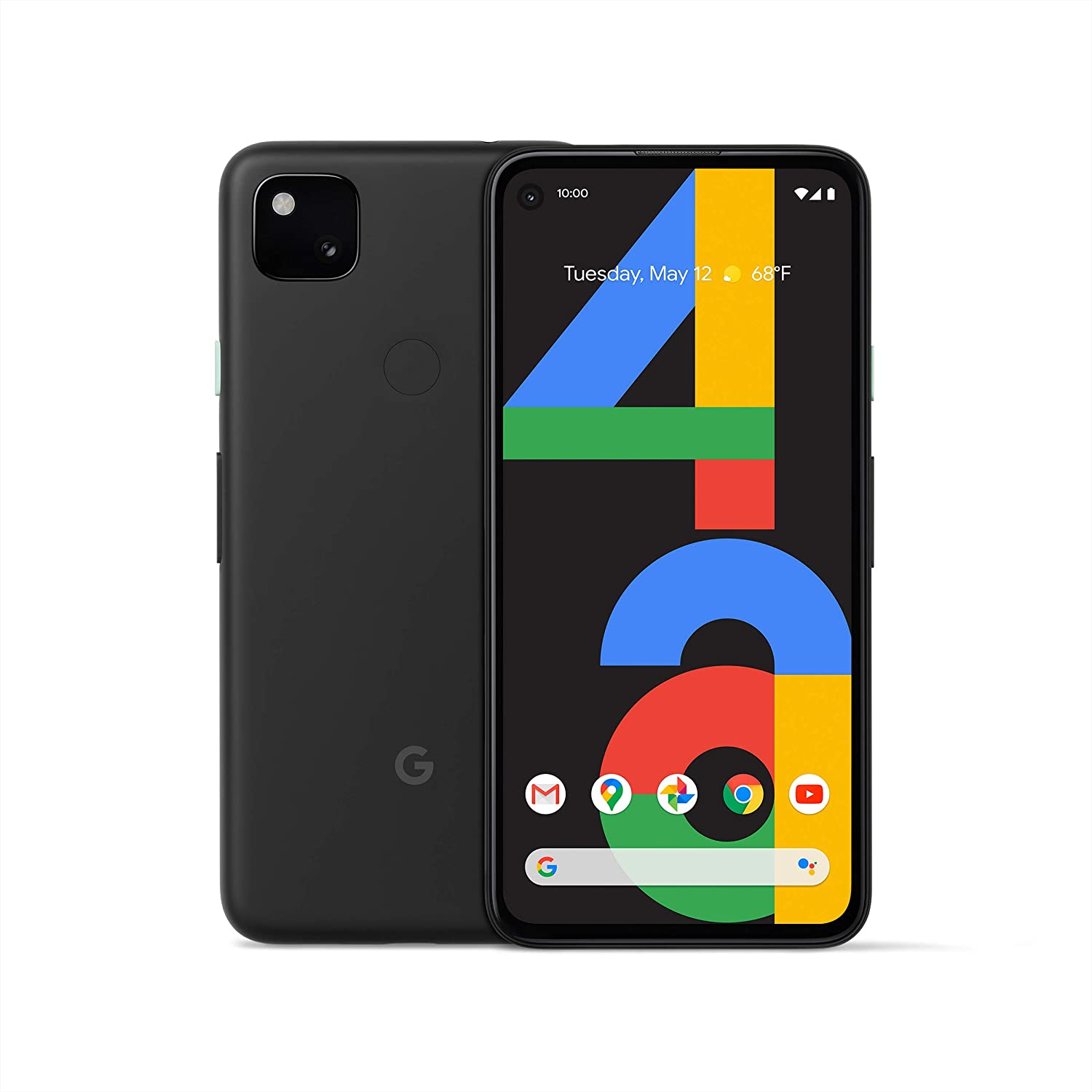 With great storage capacity, vibrant OLED screen, and superlative camera performance, this smartphone is a great option for those who use their phone extensively for their entertainment-based needs. The build quality is excellent and assures you that it is a device built to last for a long time.
The 5.81-inch OLED screen offers a resolution of 2340x1080 pixels and produces life-like images. With 128 GB of internal storage and 8 GB of RAM, you should never run short of space to save all your important data and files. Instead of a fingerprint sensor, you get a rear-mounted, traditional imprint scanner.
Why Should You Buy This?
If you want a moderately priced smartphone that scores well in almost every department, then go for this phone.

This smartphone offers a good mix of traditional and new-age features and therefore, is a good investment for anybody who wants the best of both worlds.
Pros
Excellent camera performance

OLED display screen

Good storage capacity

Stylish design
Cons
Average battery life

Some modern features missing
A Great Smartphone with Apple's Brilliance All Over It
Apple iPhone 12 Pro Max Large Screen Smartphone
Check Price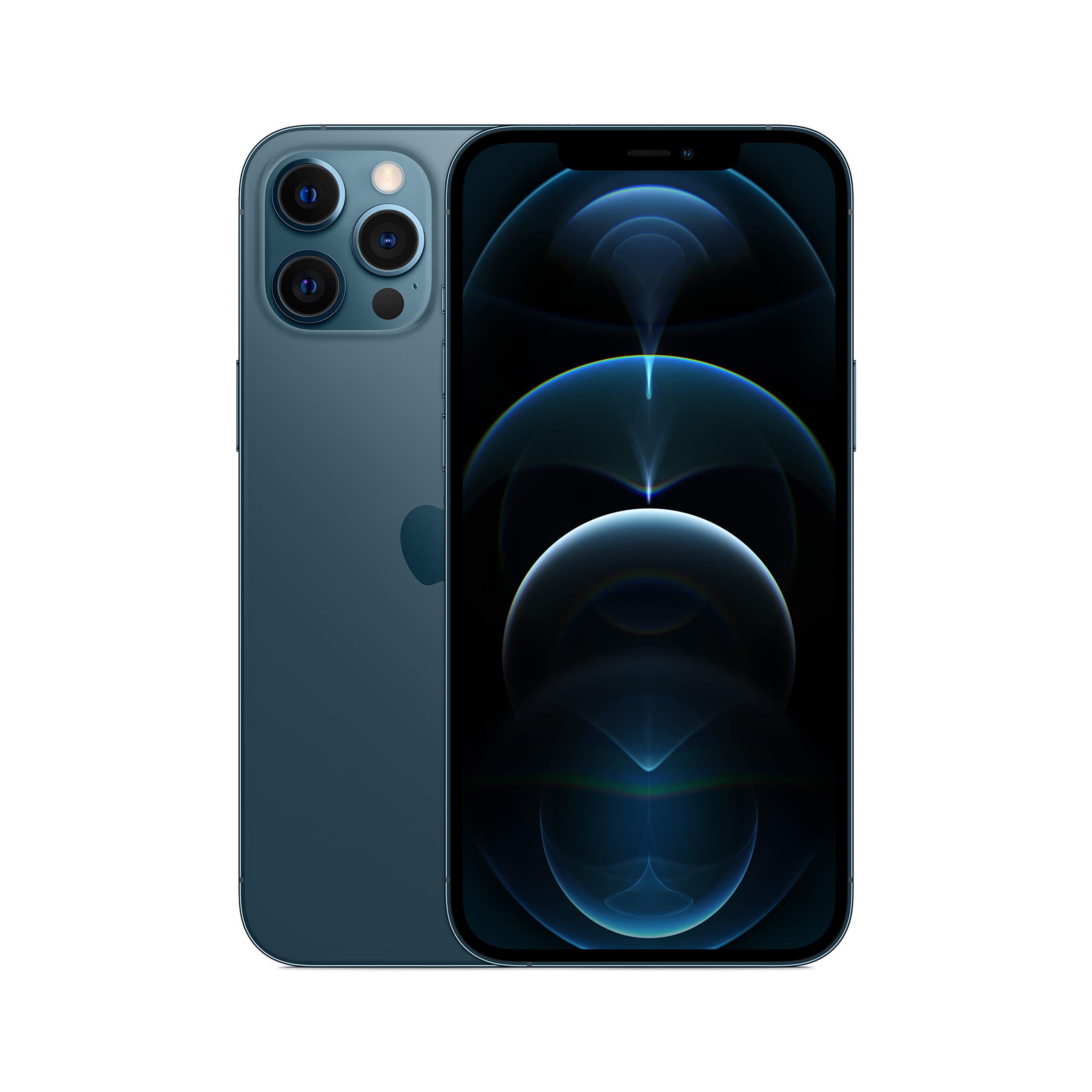 One of the biggest iPhone models manufactured by Apple, the Apple iPhone 12 Pro Max comes with the kind of specifications and features that truly make it one of the most exciting products launched by Apple recently. One of the biggest selling points of this phone is its camera performance. It features three cameras, each running on a very good image processor.
The phone is available in three different storage variants (128GB, 256GB, and 512GB). Watching movies and other video content on the 6.7-inch OLED display is a treat for one's eyes. The phone boasts a stainless-steel frame that is sturdy and durable. Photography enthusiasts will hugely benefit from the sensor-shift stabilization feature that ensures that the shaking of your hands doesn't impact the picture you take.
Why Should You Buy This?
This device doesn't come cheap, but if you are willing to put in the money, what you will get will be more than worth it.

The phone offers a great combination of high-end features and convenient usage.
Pros
Premium build quality

Excellent display screen

Solid performance

Impressive battery life
Cons
It costs a lot of money

Holding it could be a little uncomfortable
A Budget Smartphone That Runs All Android Apps
Motorola Moto G8 Long-Lasting Battery Smartphone
Check Price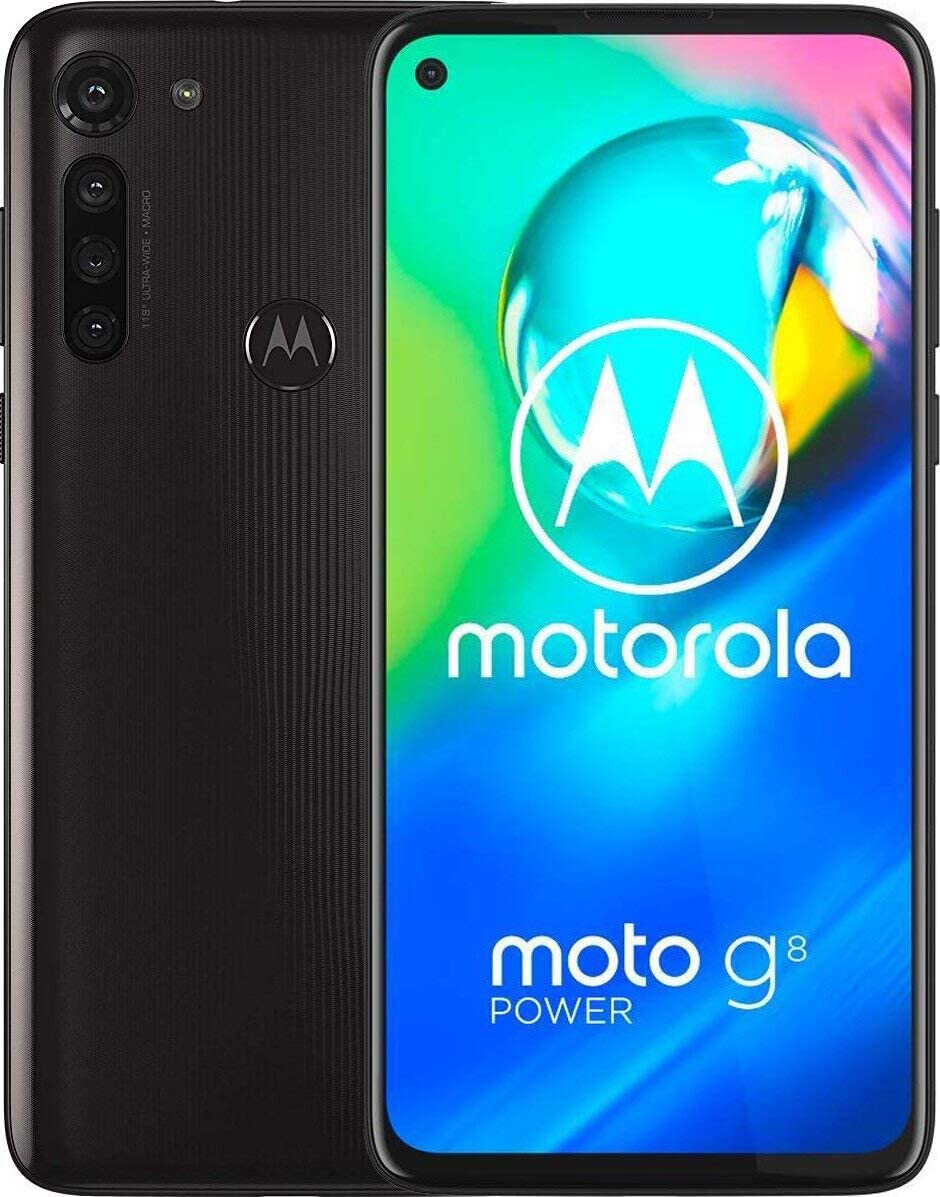 If you want to invest in a large-sized smartphone with a big screen but are on a budget, you should consider buying this Motorola smartphone. At 200 grams, it is a little heavy, but then you asked for a big phone. The smartphone's exterior is built with high-quality plastic material and boasts a matte finish that ensures no fingerprint marks remain on it. One of the USPs of the phone is that it features a water-repellent coating.
Apart from a well-positioned headphone jack, there is also a micro-USB port towards the bottom of the device. The volume and power buttons can be found on the phone's right-hand side. You can find a very sensitive fingerprint sensor over the Motorola logo. As many as three cameras assure good picture quality. On a full, single charge, the phone allows you to play high-definition videos for as long as 15-16 hours.
Why Should You Buy This?
Recommended for those who are paranoid about their phones getting ruined by water splashes or rainfall.

A good investment for those users who like consuming high-quality video content for several hours at a stretch.
Pros
Full HD screen

Water-repellent coating

Excellent battery life

Good connectivity options
Cons
Cameras falter in low-light environment

The processor could have been faster
Was this article helpful?
This helps us improve our website.