Featured in this article (opens in new tab)
The smartphone industry is undergoing a major revolution, and the best 5G phones are the way to go if you're looking forward to future proof of your purchase. All the major networks like AT&T, Verizon, and others around the globe are preparing to launch 5G connectivity in 2023. The popular choices available today are a bit too expensive and are from major players like Samsung, Huawei, and LG, among others.
The lineup is expected to be much larger and more affordable in a matter of a few months from now. However, if you'd like to make your purchase right away, these are the best options.
See also: Best smartphones under $500
Buying Guide
Best 5G phones
Well-Built Smartphone with 5G Connectivity Support
OnePlus 9 120Hz Refresh Rate Display Screen Smartphone
Check Price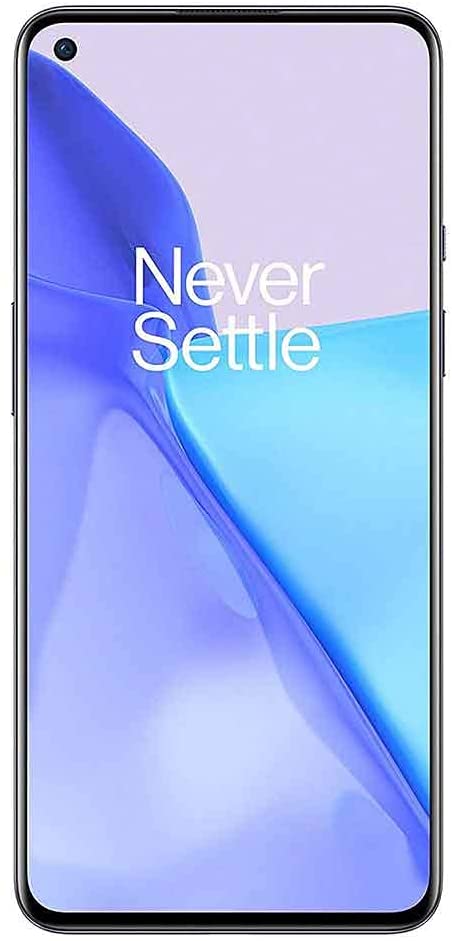 In today's day and age, a large number of people look for a phone that can offer them 5G connectivity support. Apart from 5G internet, the OnePlus 9 offers users advanced features that make it a delightful device to use. It supports wireless charging and, on a single charge, lasts for a day. The phone boasts an attractive design and is available in four different color options. As it features Alexa, the phone offers the convenience of hands-free operation.
If you are looking for a well-rounded smartphone with 5G connectivity support, this would be the right device to invest in.
The phone comes with the kind of contemporary features that make it appealing for both professionals and those who need a device for personal use.
5G connectivity
Durable build quality
Sophisticated design
Wireless charging support
Better camera performance required
No IP rating
Premium Quality Smartphone with 6.8-inch AMOLED Display Screen
Samsung Galaxy S21 Ultra 5G Connectivity Smartphone
Check Price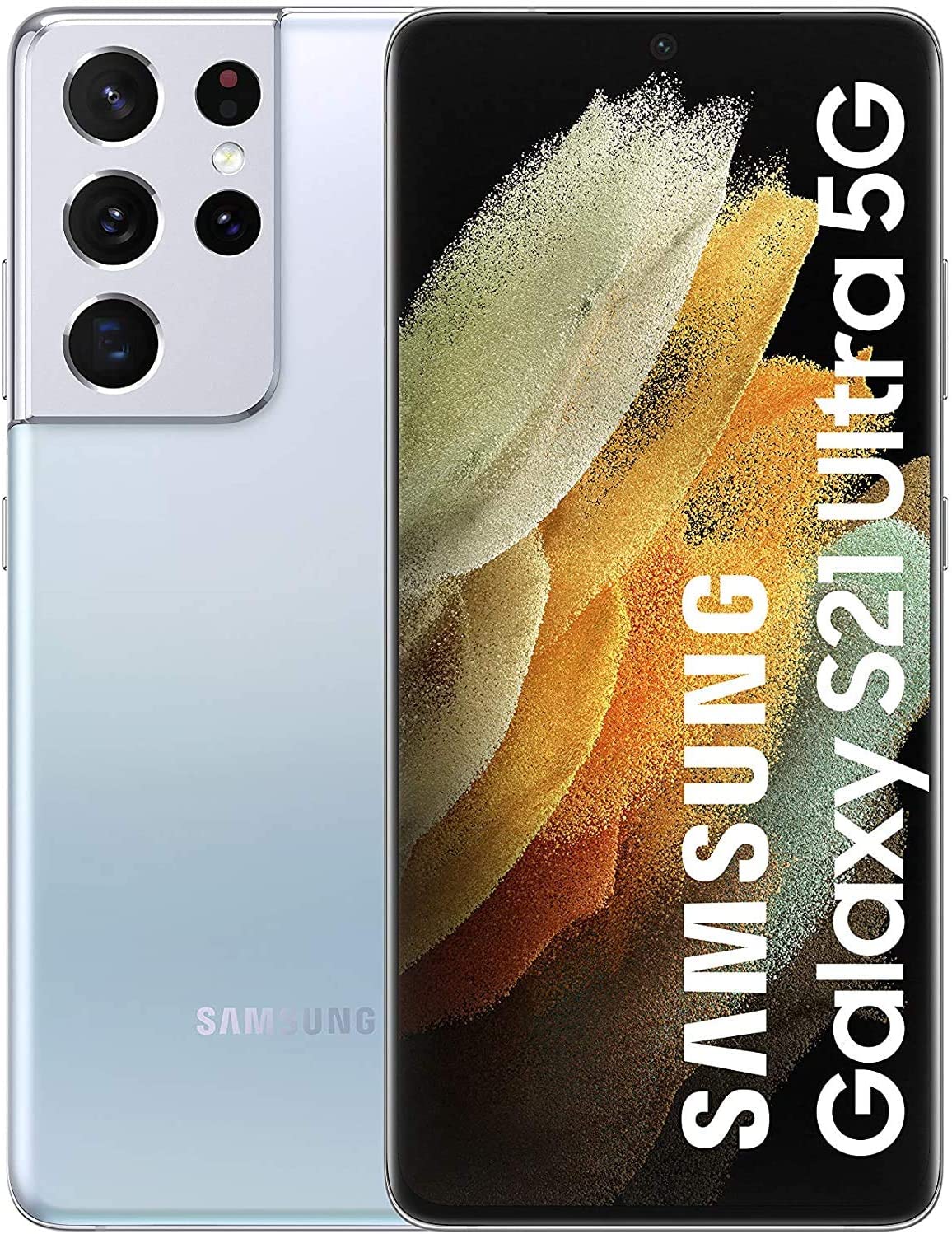 While the premium look of this device catches your attention immediately, once you start using it, you realize it offers sturdy performance and high-end features as well. Some of the advanced features offered by this device include 8k video recording and 100x space zoom. The phone offers reliable 5G connectivity support, and you can use it well while doing video calls via its 6.8-inch wide high-definition display screen.
A suitable option for those who need 5G connectivity support on their phone to do video calls and stream 4k and 8k streaming content.
Also a good recommendation for users who need a smartphone with high-end multimedia features.
Large and vibrant display screen
5G connectivity support
Strong camera performance
Support the use of Stylus Pen
No charger provided by the brand
Slightly heavy
Well-Built Smartphone with 5G Connectivity
OnePlus 8 6.55-inch AMOLED Screen Smartphone
Check Price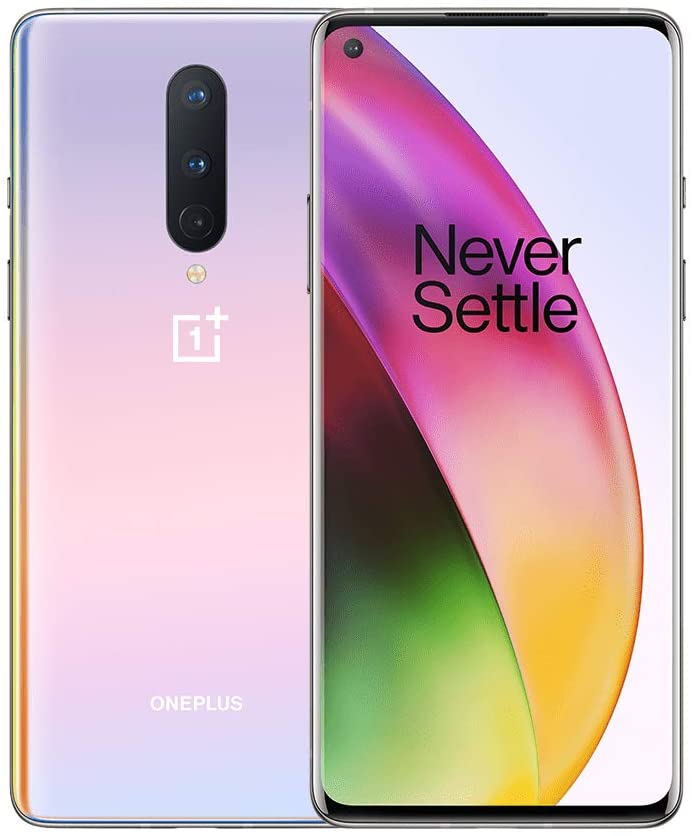 When you look for a smartphone with 5G connectivity, you also expect it to have a vibrant display screen in which you can watch high-quality videos you stream. Armed with a 6.55-inch AMOLED screen that offers a resolution of 2400x1080 pixels and a 90Hz refresh rate, this device comes with all those features that one would like to use while operating a 5G phone. The device offers good connectivity options. The SIM tray, USB Type-C port, and the primary speaker can be found at the bottom.
The phone has important security features like an in-display fingerprint sensor and facial recognition that ensure the data in your phone remains safe. There is also a unique "Ambient Display" feature that lets you know whether any of the apps have sent any alerts or notifications when the screen is off. The hardware quality of the phone is top notch and once you buy it, you can be sure about it lasting for several years. The stereo speakers are of very good quality and produce excellent sound owing to the Dolby Atmos enhancement the phone boasts of.
Recommended for those looking to invest in a smartphone with a vibrant display screen and good 5G connectivity support.

It is also recommended for those who want to own a smartphone equipped with the most advanced features.
Robust build quality

Sharp display screen

Long battery life

Multiple security features
No wireless charging

It doesn't come with an IP rating
Moderately Priced Smartphone with 5G connectivity
Motorola One 5G Ace Long Battery Life Smartphone
Check Price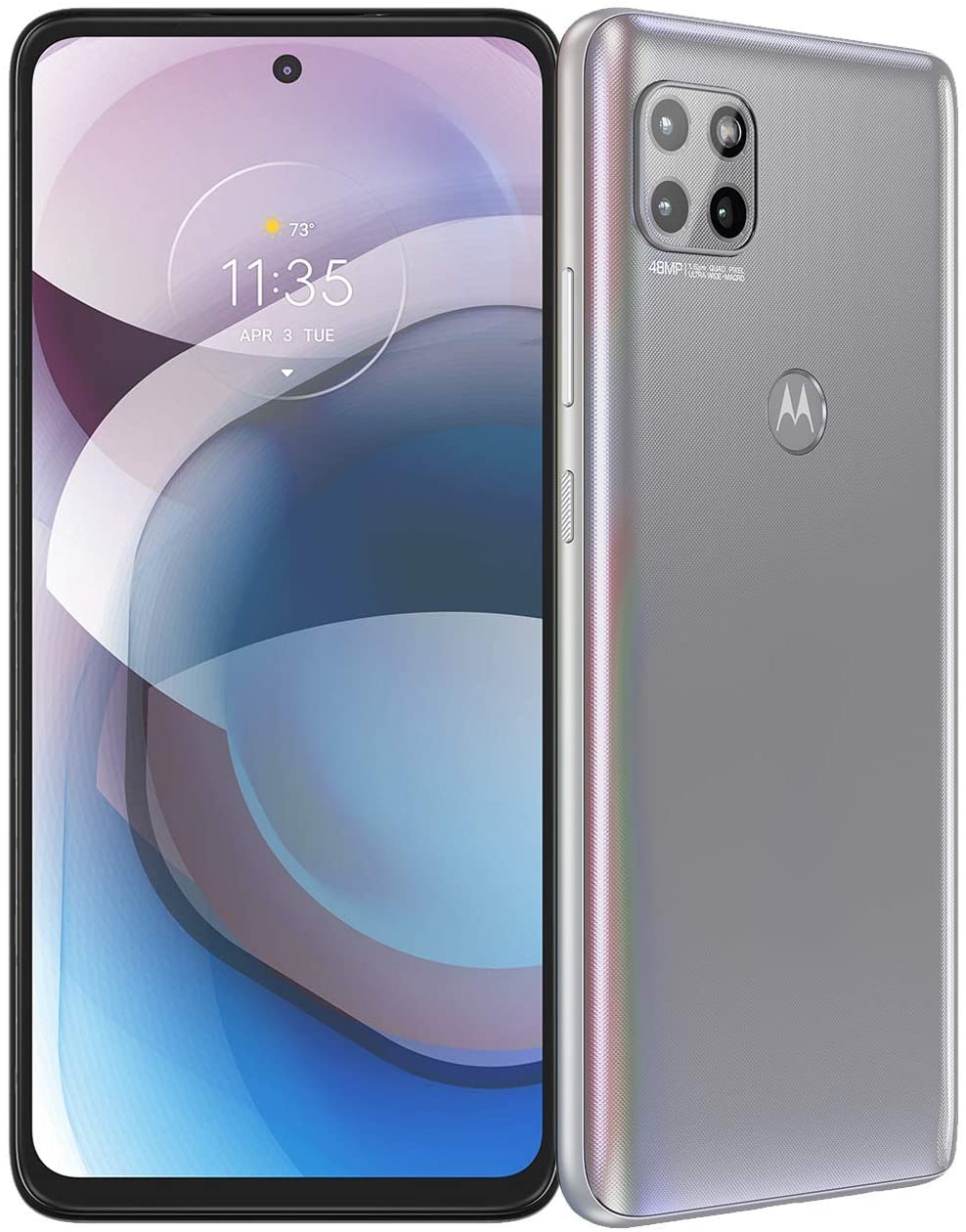 Not all 5G smartphones are expensive. The Motorola One 5G Ace proves that. The phone comes with an array of useful features, including 5G connectivity, and doesn't cost a lot of money. One of the biggest highlights of this device is its long-lasting battery life. The phone comes with all the standard features you would expect in a decent quality smartphone and leaves you quite satisfied with the performance it delivers.
With a 6.7-inch LCD screen and a 90% screen-to-body ratio, this phone should work very well for those who prefer large-sized screens to binge-watch shows and movies. The dimension of this phone is 6.5x3.0x0.4 inches, and it weighs 7.5 ounces. Younger users or people with small hands might face a bit of inconvenience while using it. The rear end of the phone is made of plastic material that comes across as a little slippery.
Why Should You Buy This?
If you have been looking for a 5G smartphone and are on a budget, this would be a good device to invest in.

The phone offers a very good combination of solid performance and powerful battery life.
Pros
Affordable

Strong battery life

5G connectivity support

Large display screen
Cons
Average camera performance

Slightly bulky
5G Connectivity Smartphone with 120Hz Display Screen
Samsung Galaxy S20 FE Triple Camera Setup Smartphone
Check Price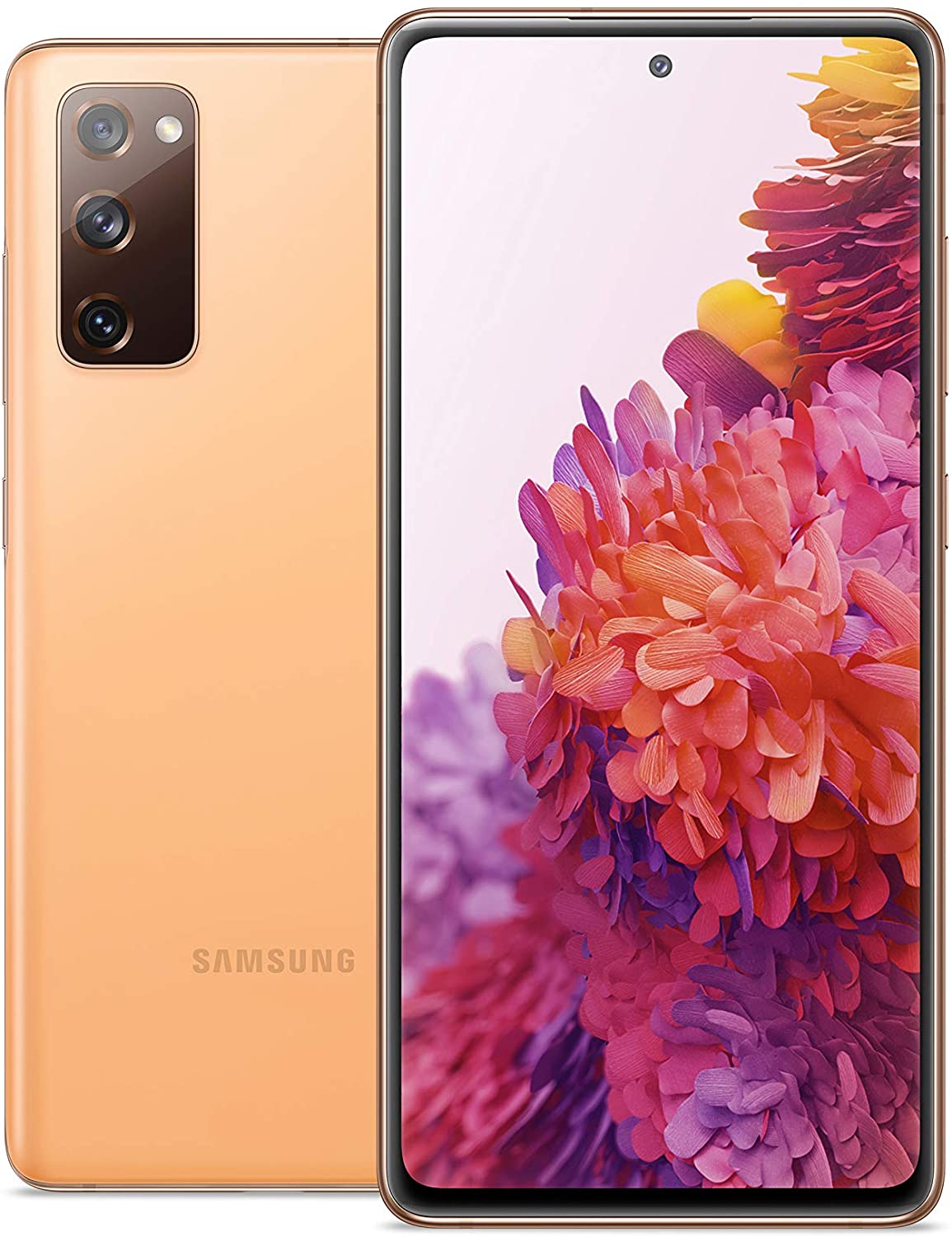 A phone that supports 5G connectivity is mostly preferred by those who use their device for multimedia-based activities. This smartphone comes with a 6.5-inch AMOLED screen that offers a 120Hz refresh rate and a triple camera system comprising 30x Space Zoom. Since it is a moderately priced phone, don't be disappointed by a few aspects like the rear end, which is made of plastic.
The 4,500 mAh battery helps you use the phone for long hours without worrying about switching off. The dimensions are 6.29 x 2.93 x 0.33 inches, weighing 6.3 ounces. If you are a selfie enthusiast, you will benefit hugely from the 32 MP selfie camera. The Snapdragon 865 processor assures stable and fast performance. The phone comes with 6 GB RAM and 128 GB of internal storage that can be expanded using a micro-SD card.
Priced at around $700, this device offers a lot more features than you would expect from a phone in this price range.

The phone offers excellent 5G connectivity support and doesn't let you down when browsing different websites and apps on your phone.
Fast processor

Expandable memory

Triple camera system

120Hz refresh rate
Poor thermal management

Takes time to charge
5G Connectivity Smartphone with Vibrant Touch-Enabled Display Screen
Samsung Galaxy Note 20 5G Elaborate Camera Setup Smartphone
Check Price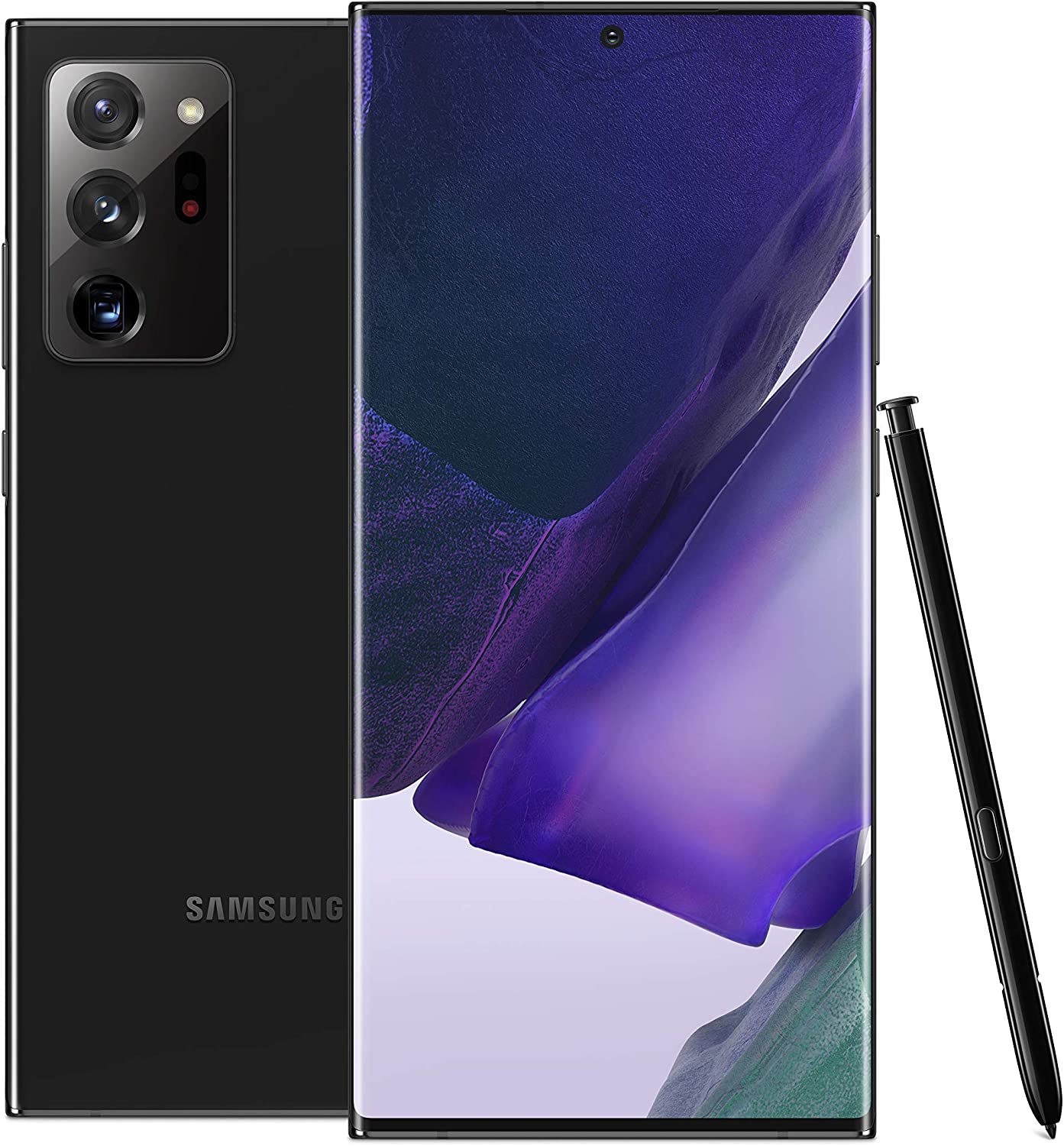 This Samsung phone doesn't boast a premium design but offers robust performance and high-utility features. The 6.70-inch display screen is touch-enabled and has a resolution of 1080x2400 pixels. Moreover, it comes with an aspect ratio of 20:9, which makes watching movies and video content enjoyable.
On the rear end, you come across a very elaborate camera setup. There is a 12 MP primary camera with a 1.8-micron pixel size and an f/1.8 aperture. Apart from that, there is also a 64 MP camera. On the front, there is a 10 MP camera for taking selfies. The front camera comes with an autofocus feature. The brand offers the phone in different colors, including Mystic Black, Mystic White, Mystic Bronze, Mystic Green, and Mystic Gray.
Why Should You Buy This?
If you are fine with a smartphone featuring a very basic design and structure but offering high-end performance and useful features, you will not regret investing in this device.

Recommended for those who expect a smartphone to have multiple security features and sensors like an accelerometer, in-display fingerprint sensor, magnetometer, barometer, and gyroscope.
Pros
6.7-inch display screen

Reliable performance

Good camera performance

Available in different color variants
Cons
Slightly expensive

Basic design
Durable Smartphone with Excellent Viewing Angles
OnePlus Nord N200 5G Connectivity Smartphone
Check Price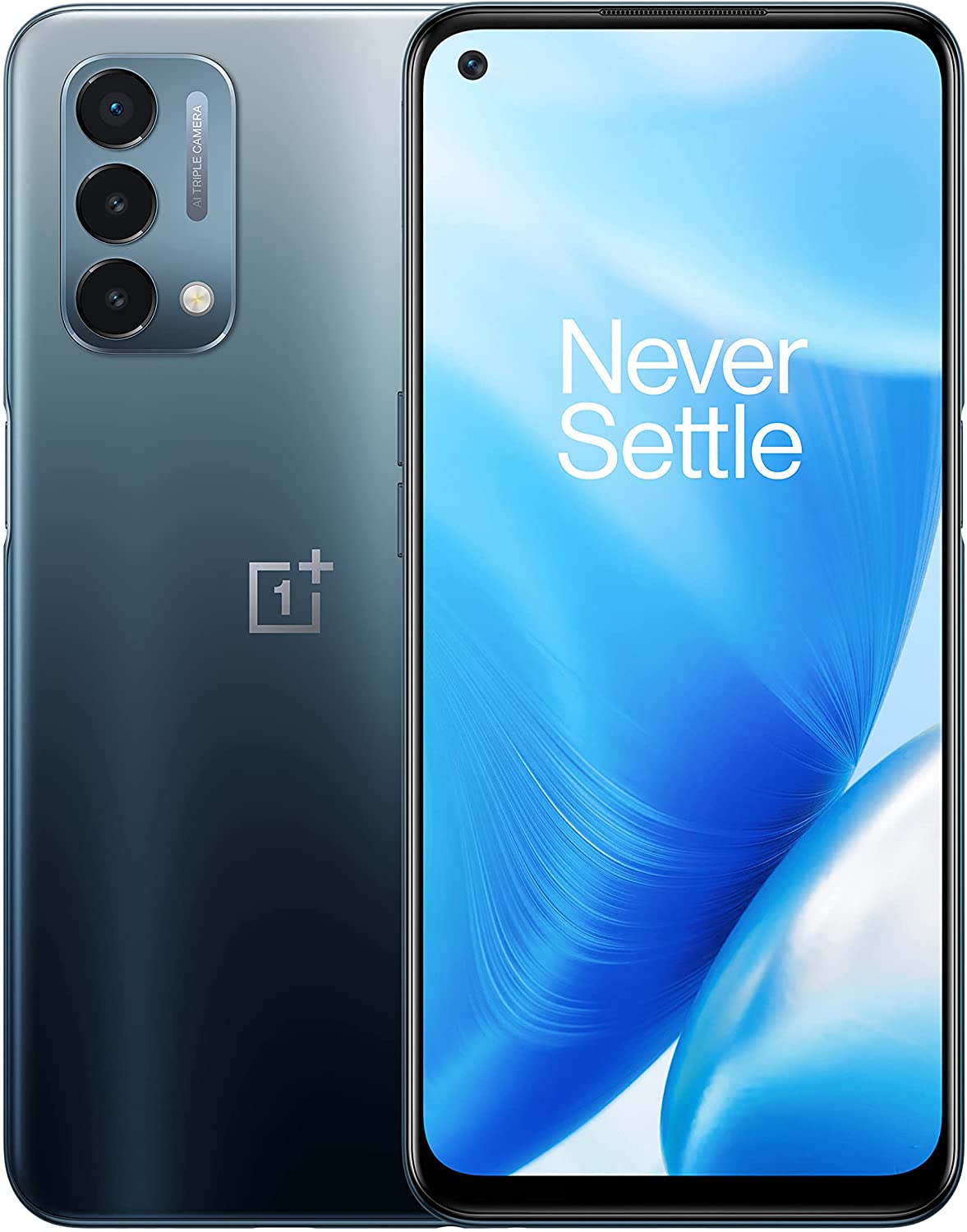 The 6.4-inch display screen offers a resolution of 1080x2400 pixels and a refresh rate of 90Hz. One of the highlights of the display screen is its wonderful viewing angles. With 5G connectivity, you can stream 4K videos without suffering from any lag and can watch them on this incredible screen. Along with a USB-C charging port and micro-SD card slot, you also get a headphone jack on the phone.
The device is quite durable for a budget phone and will last as long as you would expect a phone of this nature to last. Apart from Bluetooth 5.1 and Dual-band Wi-Fi, the smartphone also offers NFC connectivity, making mobile payments easier. At 64 GB, the internal storage capacity is quite limited, but you can expand the memory up to 1 TB with a memory card.
Why Should You Buy This?
An ideal option for those looking for a 5G connectivity smartphone on a budget.

Apart from 5G, the phone offers a wide array of internal and external connectivity options.
Pros
Great viewing angles

Good performance

Moderately priced

Features headphone jack
Cons
No alert slider

Limited accessories
Stylish Flip Phone with 5G Connectivity
Samsung Galaxy Z Flip 3 Fast Charging Smartphone
Check Price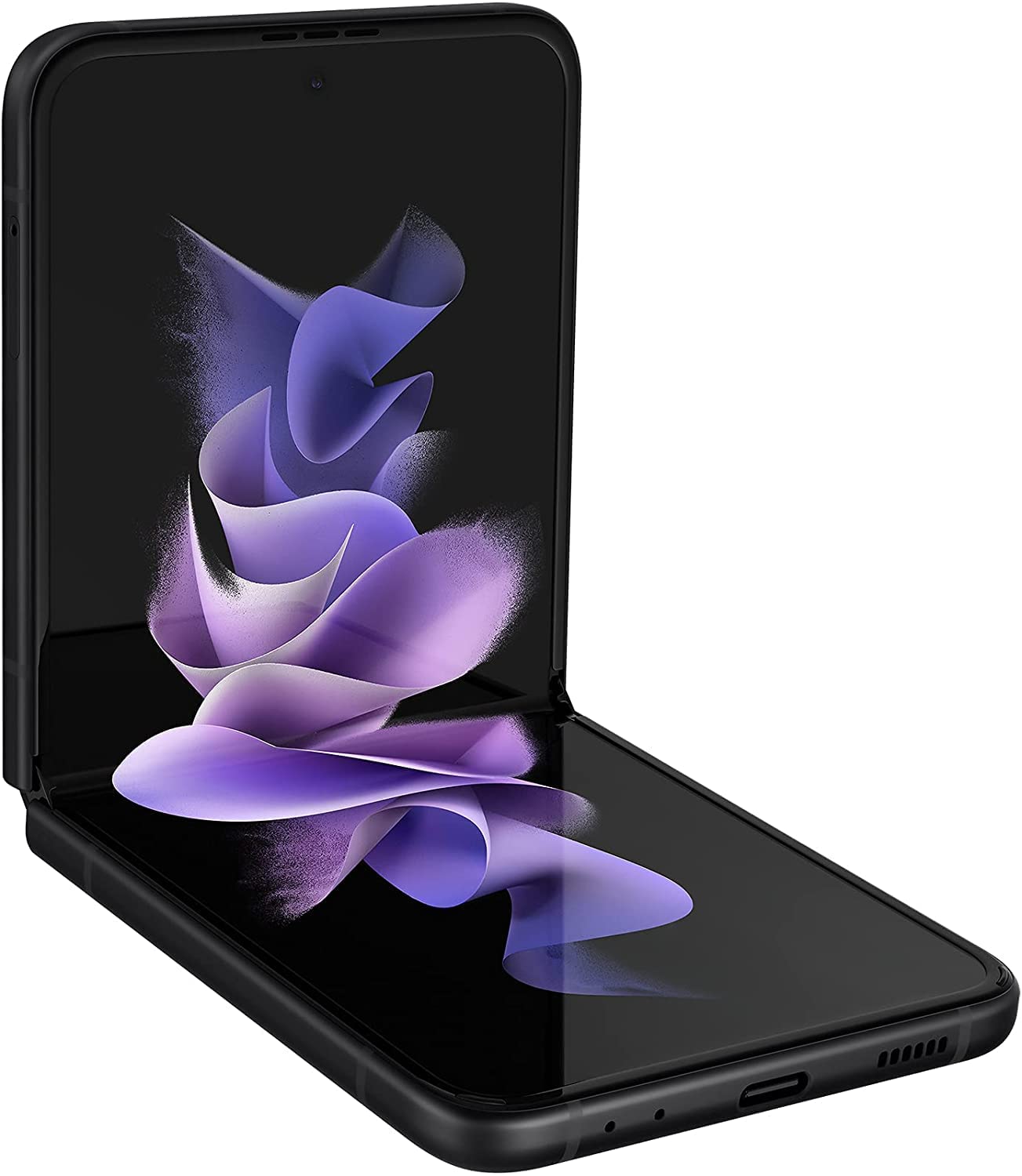 Flip phones are back in vogue, and if you are planning to buy one that offers 5G connectivity, you must check out the Samsung Galaxy Z Flip 3. Apart from those who have been fans of flip phones, the phone's design should also attract those who like using regular phones. You can also choose from one of the many colors available, including Mirror Black, Phantom Black, Cream, Lavender, Green, Mystic Gray, and Mystic Bronze.
The phone is available in two different models, one offering 128 GB of internal storage space and the other providing 256 GB of internal memory. The Flex Mode on this flip phone lets you unfold the screen and go for hands-free voice and video calling. Having two screens also allows you to use two apps at a time. The 3,300 mAh battery is decent but doesn't support all-day extensive usage.
Why Should You Buy This?
Those looking for a well-built flip phone with 5G connectivity support would be happy to own this.

Apart from being water-resistant and made with good quality components, this smartphone has several features that lend to its durability.
Pros
Durable build quality

High-quality stereo speakers

Useful and stylish flip design

Available in two storage variants
Cons
Underwhelming battery life

The brand doesn't provide a charger
5G Connectivity Smartphone with Strong Camera Features
Huawei P40 Pro Curved Display Screen Smartphone
Check Price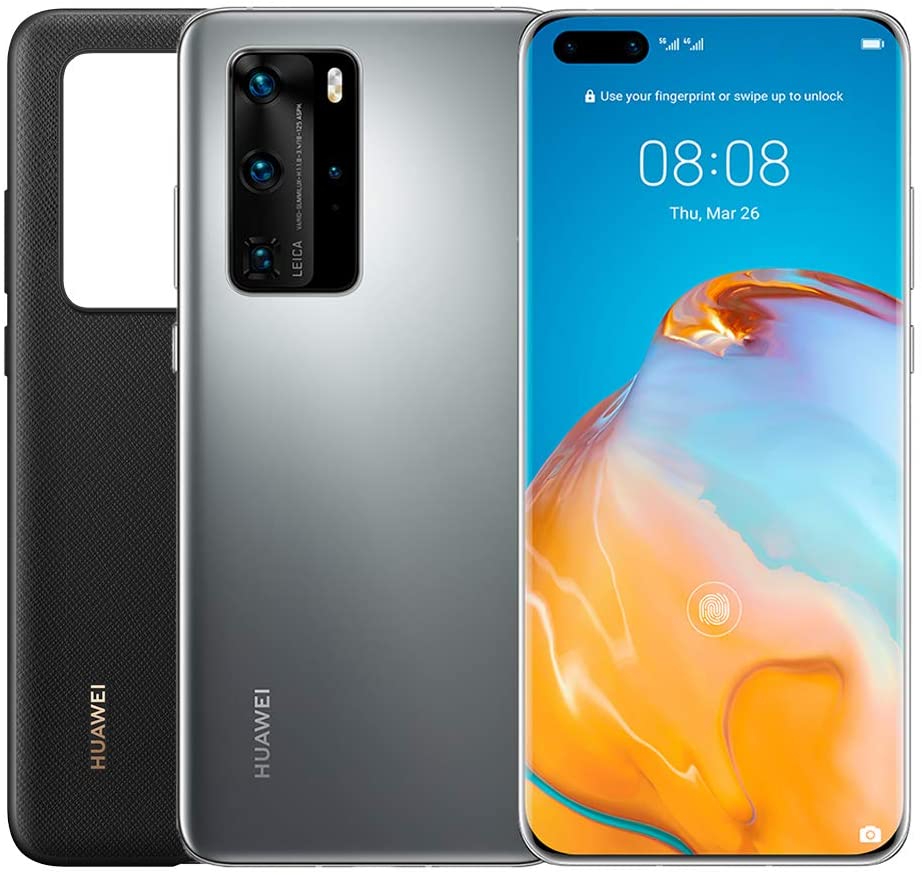 Weighing close to 210 grams, the Huawei P40 Pro has a dimension of 158.2 x 72.6 x 9 mm. Besides being built with durable components, the phone is resistant to dust and water. The sleek and stylish design of the phone catches your attention. The ultra-thin bezels should work very well for those who like their hand to feel comfortable while holding the phone.
The phone comes with several useful connectivity options. You will find a SIM tray, USB-C port, speaker, and microphone on the bottom. Another microphone and an IR blaster can be found at the top. The AMOLED screen produces bright and sharp images and is ideal for watching video content for several hours.
Why Should You Buy This?
If 5G connectivity and camera quality are your top-most priorities, then investing in this smartphone would be a good decision for you.

With a stylish curved display screen and premium quality components, this phone scores high on both looks and performance.
Pros
90Hz refresh rate

Good ergonomics

Stylish and durable structure

Well-designed camera system
Cons
Lacks GMS support

No headphone jack
Bottomline
The 5G smartphone market is just coming into the mainstream market, but these smartphones are expensive. Most of them cost more than $1000 and are designed to sport an innovative design or camera to justify the big leap in price. Among the best 5G phones, it is easy to pick your choice. The Galaxy Fold is a futuristic phone, while the S10 5G gets the job done and keeps the phone future-proof. Other manufacturers like Xiaomi, Motorola, and Oppo are doing a great job of ushering in the new technology by 2023, during which it is expected to fill up the mainstream consumer zone.