Technobezz is supported by its audience. We may get a commission from retail offers
Seriously, why pay $1000 and more when you can get equally great smartphones at half the price? Here are some
Apple iPhone 12 Mini Small-Sized Smartphone
Google Pixel 5A 5G Fast-Performing Smartphone
Moto G PowerPowerful Battery Smartphone
Table of Content
Seriously, why pay $1000 and more when you can get equally great smartphones at half the price? Here are some of the best smartphones under $500. They are as good as any other expensive device and strike the perfect balance between an affordable price and luxury features.
Buying Guide:
The best time to buy these affordable phones is during the New Year, as a lot of top brands release phones at the time. These days you can get a flagship-type feel and great performance even from phones below $500. You could call them the under $500 flagships. They offer amazing value for money and come in a good design/finish.
See also: Top Best Smartphones
Best smartphones under $500
Durable Smartphone with Super Retina XDR OLED
Apple iPhone 12 Mini Small-Sized Smartphone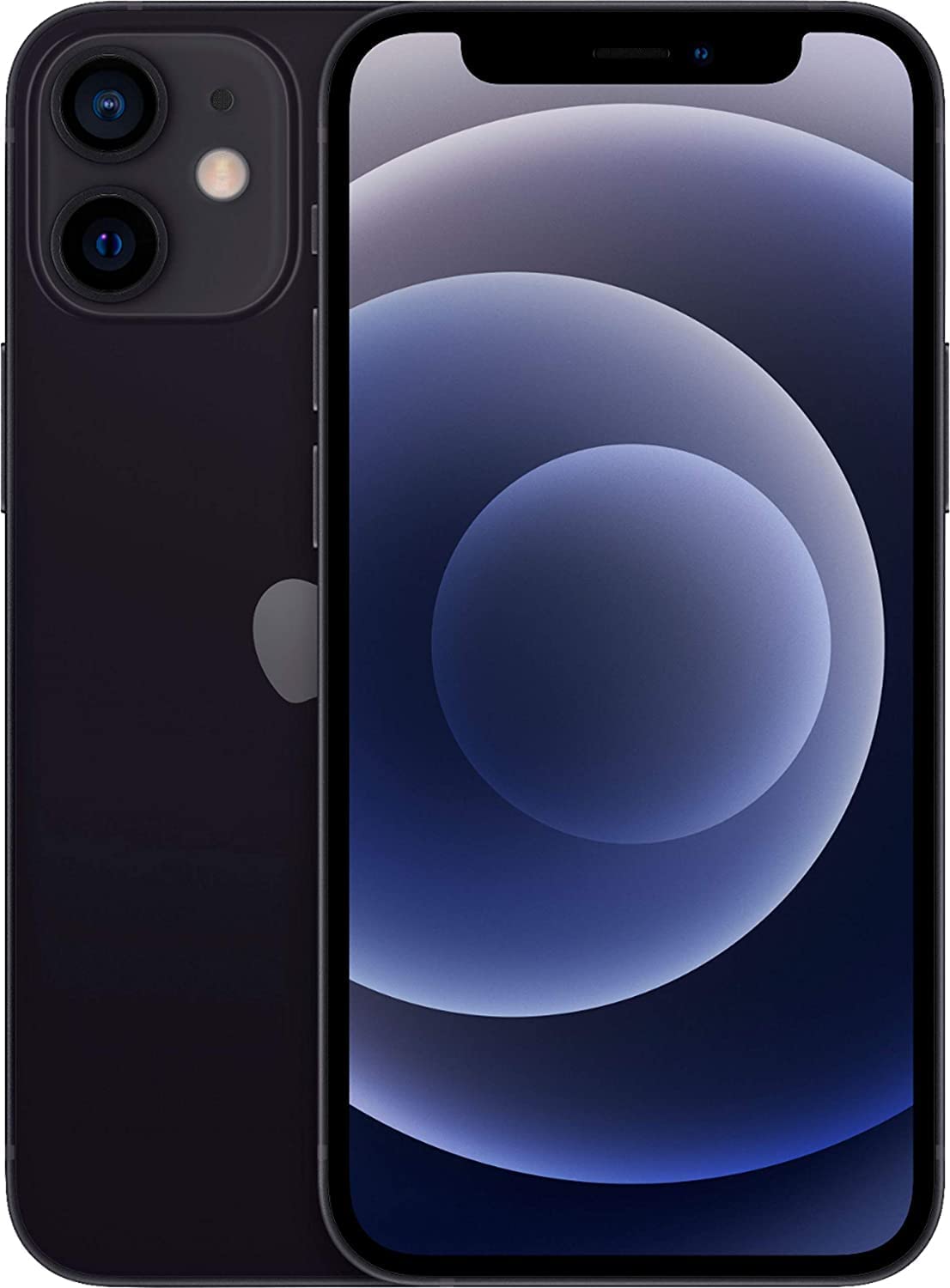 As the name of the device suggests, the Apple iPhone 12 Mini is a compact-form smartphone that offers convenience. It is highly resistant to water and dust and proves to be a durable device in the long run. The A14 Bionic process works very well and provides adequate speed to the device. The OLED screen takes your breath away with the quality of images it produces. At 64GB, the internal storage support offered by the phone is quite inadequate.
By Apple's standards, it is a fairly affordable phone that comes with some of the cutting-edge technology the brand is known for.
Suitable for those who are looking for a compact smartphone with a high-definition display screen.
Compact design
Durable structure
Advanced features
Excellent image reproduction
No headphone jack
Limited internal storage support
Well-Rounded Smartphone with Good Connectivity Features
Google Pixel 5A 5G Fast-Performing Smartphone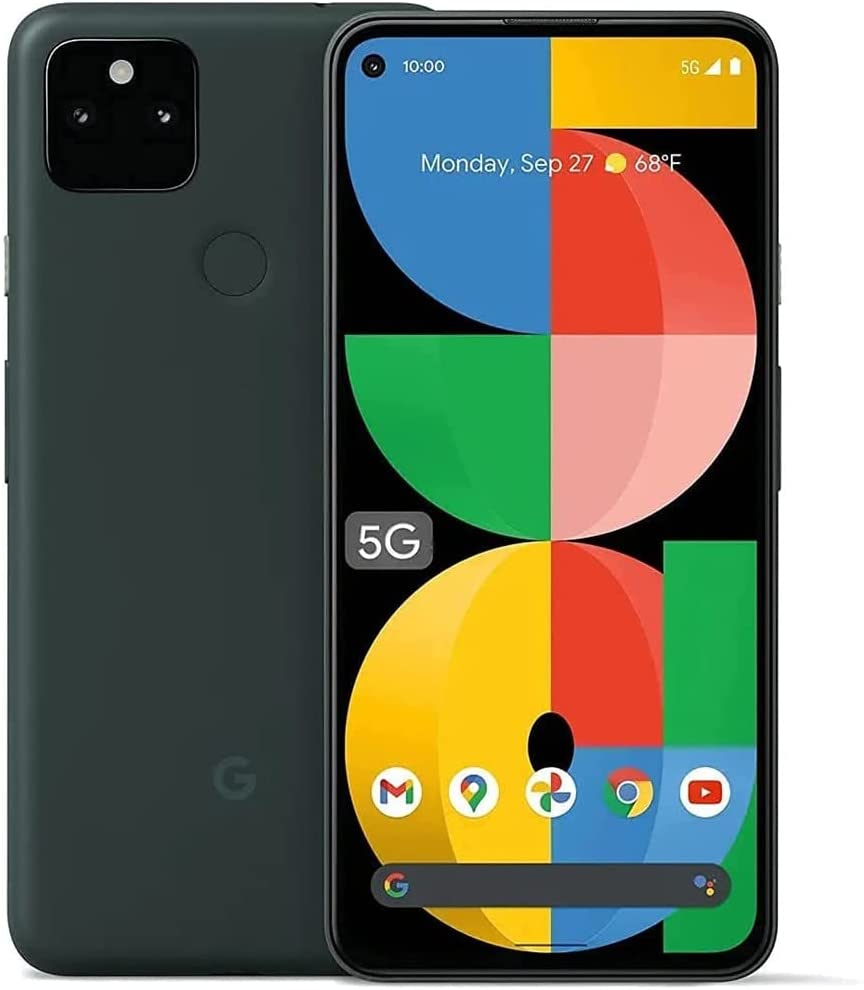 The Google Pixel has emerged as one of the best Android smartphones in the under $500 category. The device comes with a 6.4-inch wide display screen that offers a resolution of 1080 x 2400 pixels and a 20:9 aspect ratio. There is a rear-mounted fingerprint reader that works as a very reliable security feature. A 3.5mm headphone jack is among the many connectivity options this device provides you with.
One of the best options for those planning to buy a smartphone that is priced well below $500.
Also a good option for those looking for a smartphone that proves to be versatile and useful in both personal and professional spaces.
Multiple connectivity features
Fast charging support
Good battery life
Strong processor
No expandable storage support
Hardware should be upgraded
Smartphone Priced Under $500 That Is Worth the Investment
Moto G Power Powerful Battery Smartphone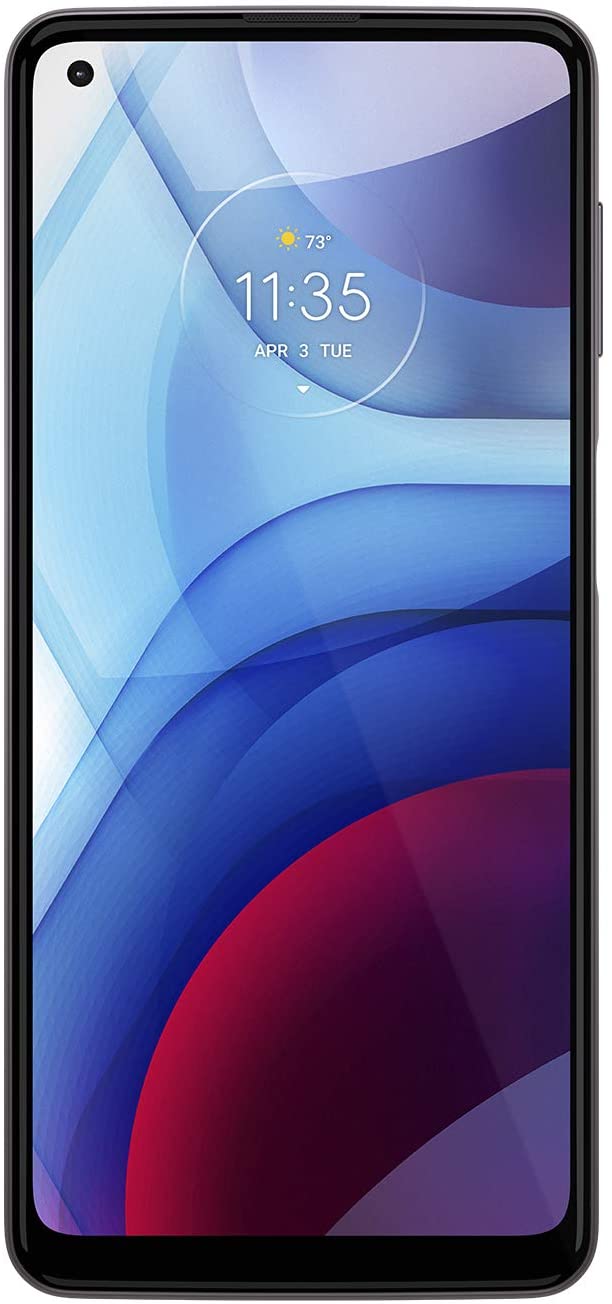 Featuring a flat display screen that offers bright and sharp images, the Moto G Power is a great phone for binge-watching movies and TV shows. The biggest selling point of this device is its battery life. On a single full charge, the battery can support the phone for 15-16 hours. If you use it sparingly or just for basic functions, it can last for an entire day.
One of the few downsides of this device is that it doesn't support 5G connectivity. The rear end of the phone, which resembles a massive fingerprint, is as interesting as its frontal design. Though you get only 64 GB of internal storage space, you can expand it up to 512 GB using a microSD card. The Qualcomm Snapdragon 662 ensures the smooth functioning of the phone.
If you have less than $500 in your wallet and are looking for a well-performing smartphone, then you should go for it.

There are very few phones in this price range that offer the kind of battery support this device does.
Strong battery life

Split-screen feature

Robust performance

Thoughtful design
No 5G connectivity support

Average camera performance
Affordable Smartphone with 5G Connectivity Support
OnePlus Nord N10 High-Utility Features Smartphone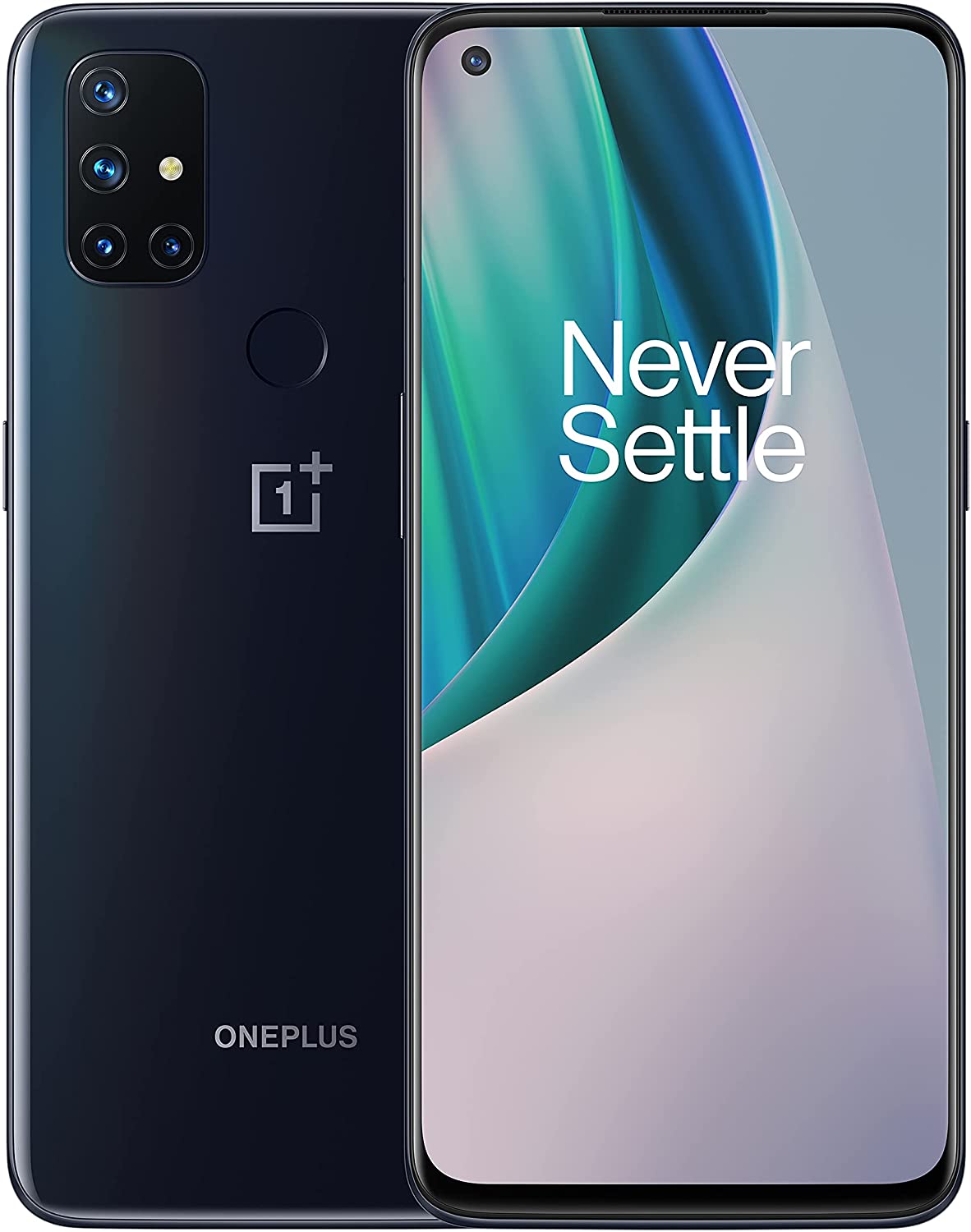 The Snapdragon 690 processor that this smartphone comes armed with might not be as powerful as the processors you find on more expensive phones but it still contributes to the phone delivering fast and stable performance. With mild usage, the 4300 mAh battery can last for more than a day. This device is quite famous for having some very useful software features like a screen recorder.
The device boasts of a great camera setup. Along with the standard cameras, the ultrawide cameras too are of very good quality. If you like clicking pictures, you can use the variety of camera-based features that you get on the phone while clicking pictures in different areas and lighting conditions. The quality of the images produced by the LCD screen is very good.
Why Should You Buy This?
Recommended for those who are looking for a smartphone for $500 that comes equipped with a very impressive camera setup.

It is one of the best smartphones offering 5G connectivity support in the under $500 category.
Pros
Comes with a headphone jack

Supports 5G connectivity

90Hz display screen

Moderately priced
Cons
The processor does not work very fast

No in-screen fingerprint sensor
Lightweight Smartphone with Advanced Features
BLU G91 Infinity Dot Display Smartphone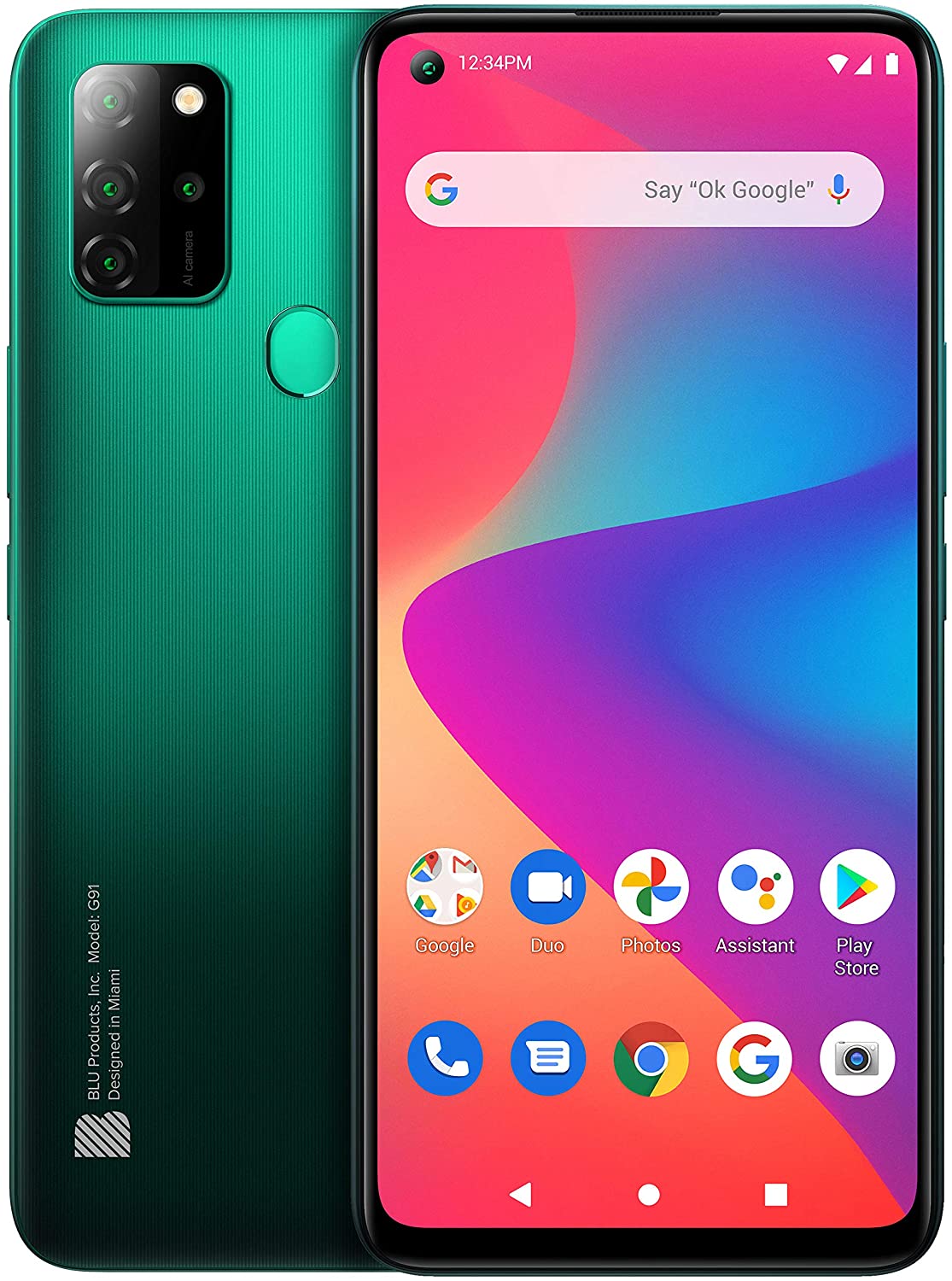 While some people wish for a large-sized phone at a cheap price, many like the idea of a lightweight and well-functioning phone. The dimension of the BLU G91 is 163 x 76 x 9 mm and it weighs 196 grams. It feels extremely comfortable to hold in one's hands and doesn't pose any challenge as far as its usability is concerned. There are multiple connectivity options including a USB Type-C 2.0 port.
It comes armed with an Octa-core 1.8 GHz Cortex-A53 processor and therefore, you can expect its performance to be at par with some of the more expensive smartphones. The design of the phone is quite good and the fact that it is available in three different colors (blue, twilight, and green) helps it have an edge over its competitors. The fingerprint reader responsive is highly responsive and acts as a reliable security feature. Apart from it, you also get an accelerometer and a proximity sensor.
Ideal for those looking for a lightweight smartphone that is priced under $500 and delivers stable performance.

Recommended for those who are looking for a moderately priced smartphone that comes equipped with modern features.
Available in three different colors

Fast and well-performing processor

Responsive fingerprint reader

Long battery life
No NFC connectivity support

No fast charging
Modern Smartphone with Just the Right Pricing
TCL 10 Octa-Core Processor Smartphone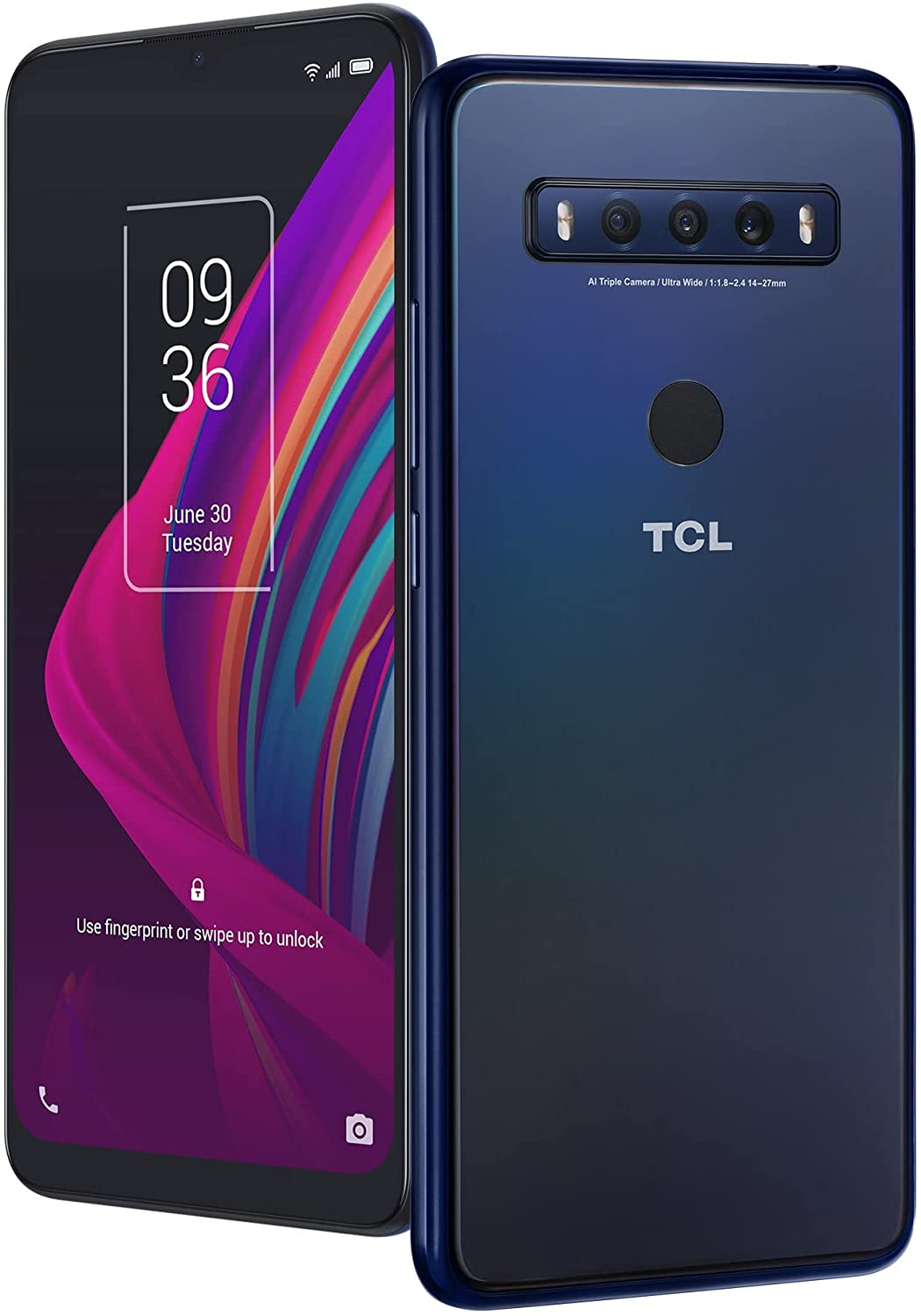 This smartphone by TCLpromises you great functionality for a very moderate price. Since the brand is known by most people for manufacturing television sets, you cannot expect any compromises on the visual experience offered by it. The device comes equipped with the innovative NXTVISION visual technology that helps it in delivering high-quality visual output. The 6.52-inch display screen offers a 20:9 aspect ratio and reproduces colors very well.
With a stylish curved back and a dazzling front glass, this smartphone doesn't disappoint when it comes to its design. The 16 MP triple-camera setup at the rear end proves to be very beneficial for photography enthusiasts. What also works in the device's favor is that it is fingerprint-proof and resistant to scratch. As the phone comes with fast charging support, the 4000 mAh battery gets charged fully in very little time and lasts for a long time.
Why Should You Buy This?
Those looking for a well-rounded and durable smartphone priced under

$500 should find it a worthy device to invest in.

The NXTVISION visual technology ensures that you have a great visual experience while consuming multimedia content on the phone.
Pros
Gets charged quickly

Triple-camera setup

Expandable memory

Premium-quality build
Cons
Not compatible with multiple CDMA carriers

Bloatware presence
Highly Attractive Smartphone with Matte Finish
Google Pixel 4a OLED Panel Smartphone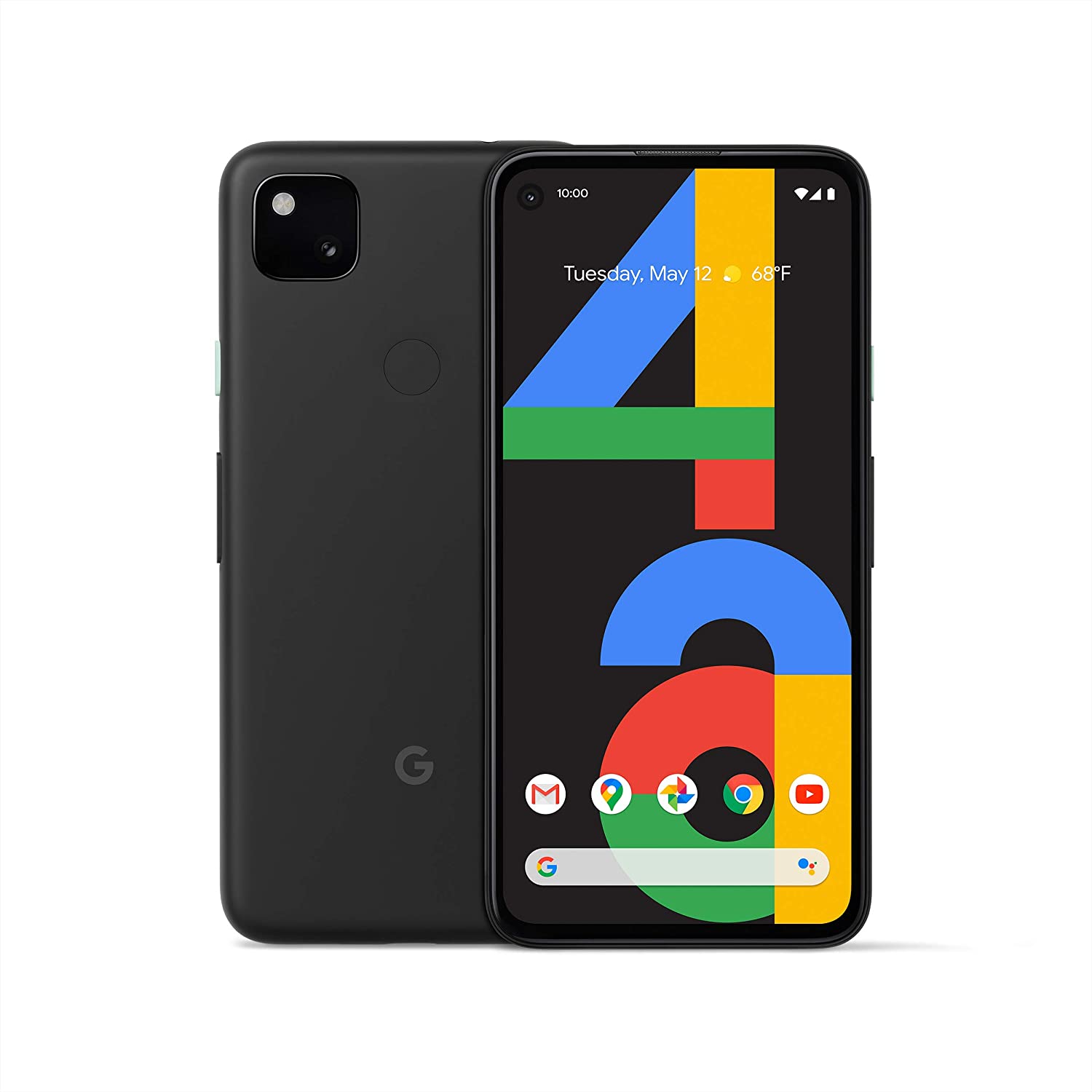 It is often believed that style and affordability don't go hand in hand. When you see the very stylish Google Pixel 4a, which is available for less than $500, you realize that's far from being the truth. The phone comes in a polycarbonate shell and its minimalistic design catches your attention in no time. With a width of 8.2 mm and a weight of 143 grams, the phone is quite light and easy to handle.
Though the device doesn't come with an in-display sensor or a facial recognition feature, you still get a fingerprint sensor that functions properly. The OLED panel, offering full HD resolution, assures you of a memorable viewing experience while watching videos on YouTube and other platforms. The brand provides a bunch of things like an 18W Type-C charger, a data cable, a detailed manual, and a SIM tool.
Why Should You Buy This?
Despite being priced under

$500 and offers a great mix of style and substance.

Recommended for those looking for a smartphone that would be easy to use and one that would also offer advanced features.
Pros
Great camera performance

High-quality stereo speakers

Vibrant OLED display screen

Lightweight and good build quality
Cons
No face recognition feature

Moderate battery life
Under $500 Smartphone with Premium Features
Xiaomi Redmi Note 10 Big Screen Smartphone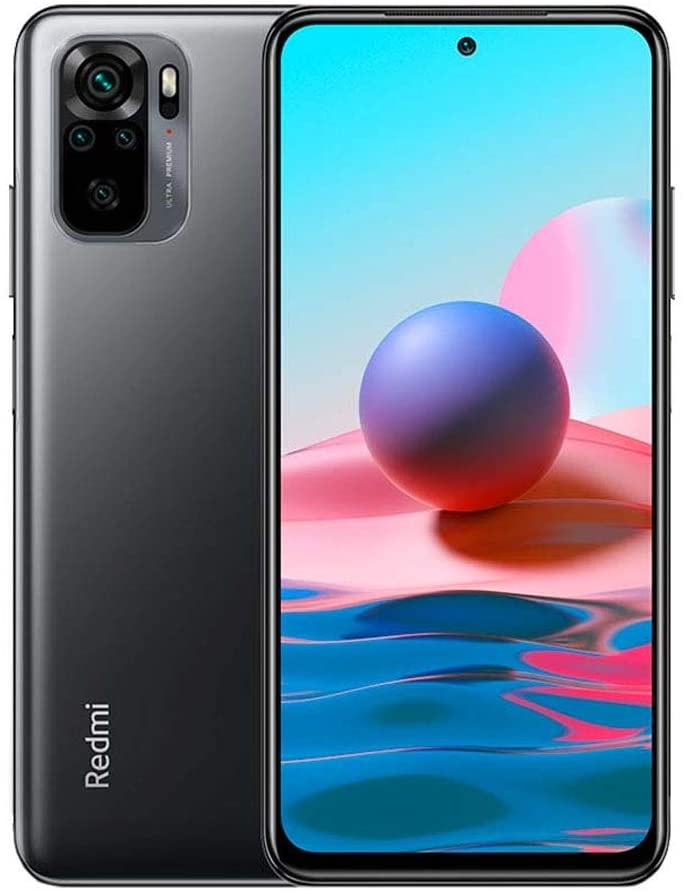 With a 6.53-inch display screen, fast processor, and a powerful battery, the Xiaomi Redmi Note 10 offers you more than what you expect from a smartphone at this price. The bezels are 8.3 mm thick and the device weighs 178.8 grams. If you like listening to music or podcasts on your phone, then you will find the sound produced by the stereo speakers appealing.
The Snapdragon 678 processor by Qualcomm is responsible for the fast performance that you witness being delivered by this device. It takes just a few minutes to charge the 5000 mAh battery optimally. While the phone offers 4G connectivity, it is yet to support 5G connectivity support. Using this phone is a lot of fun owing to the numerous home customization option it provides you.
Why Should You Buy This?
Suitable for those who expect a smartphone packed with a vast number of advanced features to play around with.

If you like watching movies endlessly on the phone and fear the battery getting exhausted, this is a phone you need to have.
Pros
Strong battery life

Robust processing unit

High-end features

Features stereo speakers
Cons
No 5G connectivity support

No telephoto or ultra-wide lens
Well-Packaged Smartphone That Offers Good Value for Money
Xiaomi Mi 10T Quick Charging Smartphone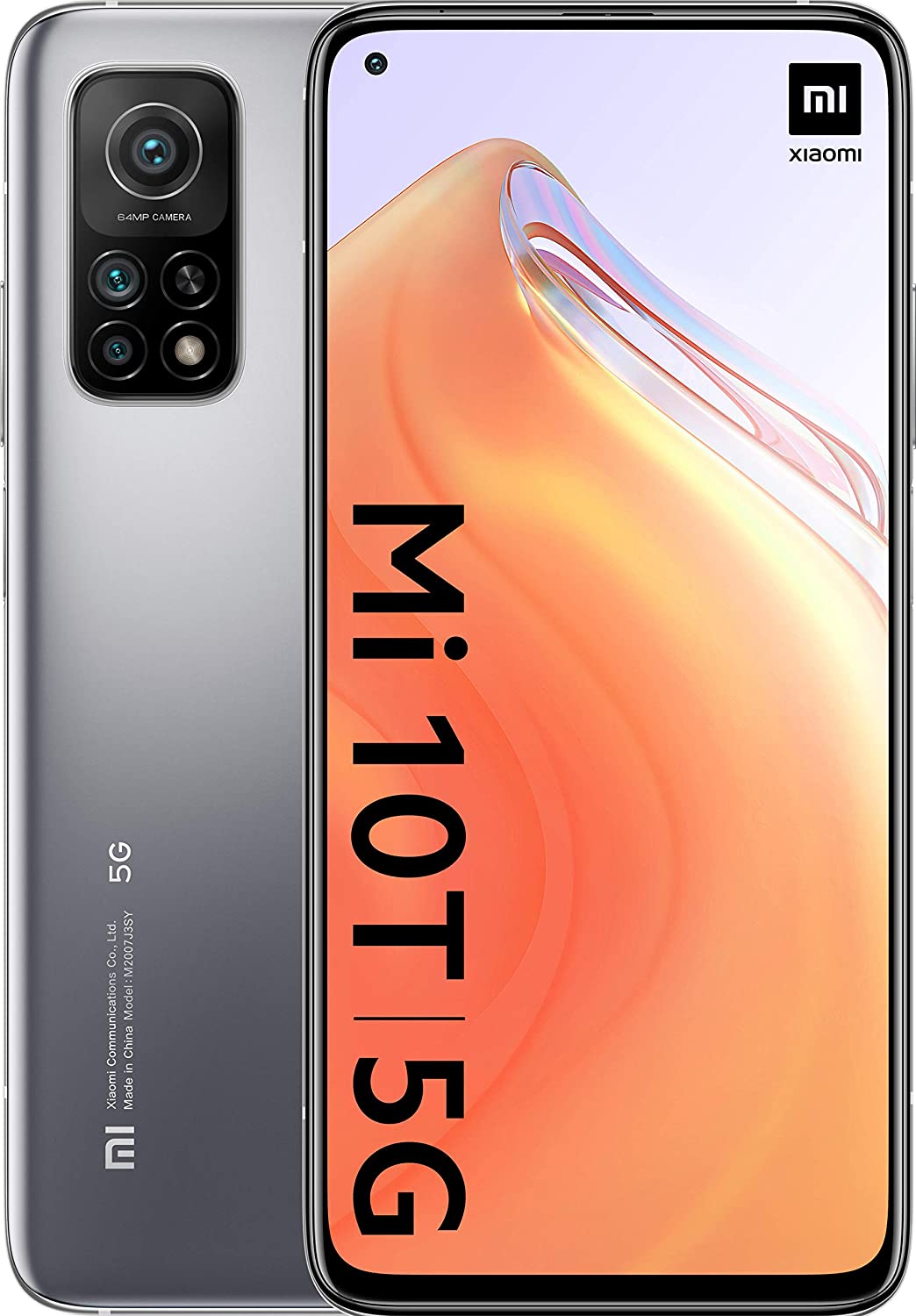 As you see this Xiaomi smartphone covered with Corning Gorilla Glass 5 on all sides, you feel assured about the fact that it will remain protected from scratches to a good extent. The metallic frame looks sturdy and durable. Despite its fairly moderate pricing, the premium design makes you feel that you are holding a very expensive phone in your hands. A fingerprint scanner is mounted on the side and that shall help you unlock the phone in a jiffy as and when you want to.
Cosmic Black and Lunar Silver are the two gorgeous colors in which the phone is available. At the bottom, you can find the USB Type-C port along with the SIM tray and the bottom-firing speaker. The brand provides a 33W fast charger to charge the 5,000 mAh battery with. Needless to say, it takes the battery just a few minutes to charge optimally. The 6.67-inch display screen, which offers high-definition resolution, is surrounded by a solid panel with good viewing angles.
Why Should You Buy This?
If you are willing to spend no more than

$500 and want a great-looking smartphone with a bunch of advanced features, then this is the device you need to have.

There are very few smartphones in this price category that can match its functionality and the kind of features it offers.
Pros
144Hz refresh rate screen

Good camera performance

Durable hardware

Facial recognition feature
Cons
Heats up quickly

No wireless charging
Getting the Basics Right Every Time
Google Pixel 4a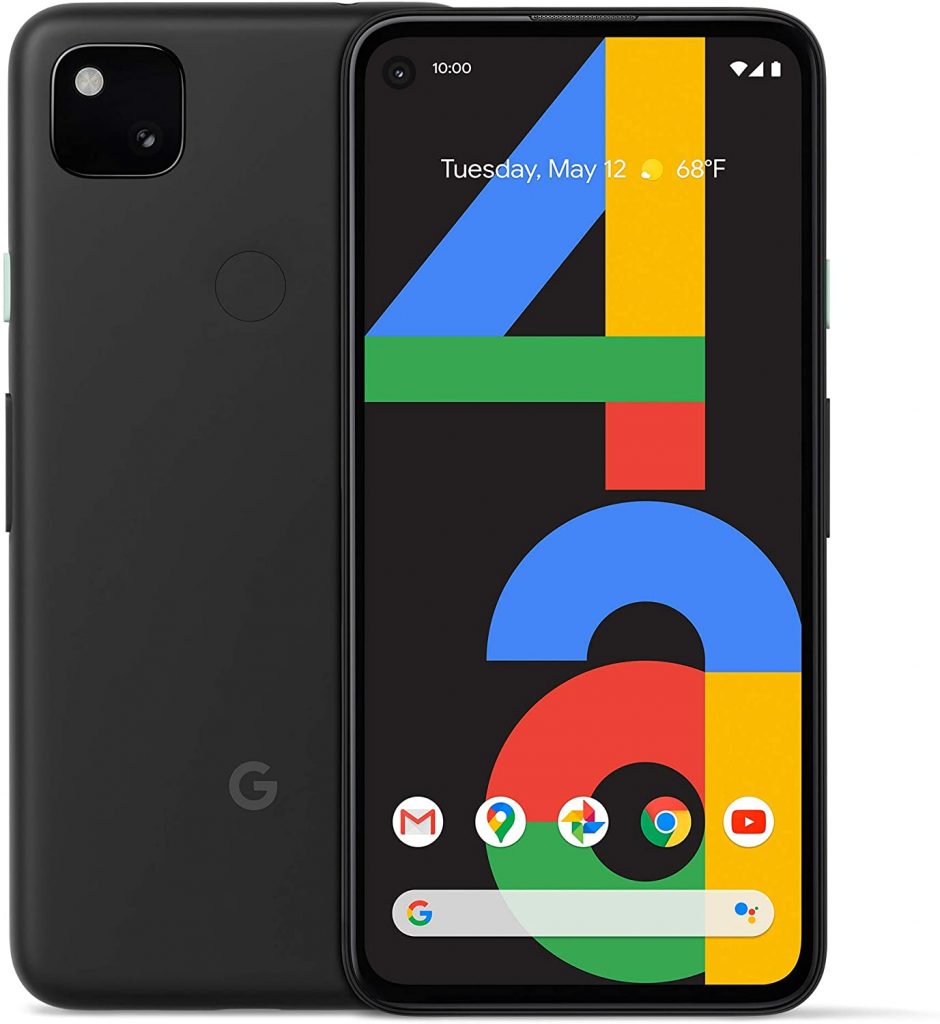 Here is another Android phone with great features. It offers flexibility to the user – you can change the carrier and choose the plan that suits you best. It works with AT&T, Verizon, and other carriers as well. The phone has an adaptive battery. It will learn what apps are your favorite ones, and it will reduce the power for the apps you don't use as often.
The phone comes with a 12 MP dual-pixel rear camera and a variety of features that will make your photos look amazing. Some of the features are the Portrait mode, Live HDR +, and Night Shift, just to name a few. Pixel 4 has 5.8″ Full HD+ OLED display, , Qualcomm(R) Snapdragon(TM) 730 processor, and 6GB RAM. All these will give you the most amazing experience when using your phone. You will take great photos and videos, and you will enjoy the phone's performance on every level. The phone is available in black color.
Recommended For:
If you're in the market for a great Android phone, but still wouldn't wish to spend much, this is a great option.
Those who are looking for a phone that gives the flexibility in terms of carriers and plans
Want to own a phone that is fast and performs great
Conclusion
When buying smartphones for less than $500, it is best to avoid phones that were originally released. This is because these phones will stop getting software updates very soon, though they might be supported currently. The components might also be outdated. Check out whether the phone you purchase for under $500 works with your wireless carrier. It should also be an unlocked phone. Also, make sure that it is CDMA capable. Search the specifications of the model you are purchasing and ensure that it contains LTE bands for running with your carrier.
Phones under $500 are no-frills devices. If you do not wish to spend thousands of dollars on a smartphone, the range of options offering decent features is great. They are competitively priced and can serve you as well as their more expensive counterparts. All the above handsets use good CPUs and run on the latest software and even offer features like a bezel-less display. They may not have the cutting-edge features of flagship phones, but can capably handle most of the routine tasks for work and play.
---