Featured in this article (opens in new tab)
The drummers need to keep up with the beat of their band members. This is the reason why they need to have a good pair of headphones so they can listen to the notes that the other members of the band play.
Buying Guide
Here are the factors you should consider before buying wireless headphones.
Make sure all minute details can be heard
Check if the headphones can block external noise so that you can concentrate on playing symphonically
It should be easy on your ears and doesn't cause pain when used for a long time
Ensure noise cancelation is excellent
Decide whether you want foldable headphones or normal headphones
Here is the list of the best wireless headphones for drummers.
See Also: Top best iPhone X Cases
Best Wireless Headphones For Drummers
Lightweight Headphones Featuring a Very Attractive Design
OneOdio A70 Bluetooth Wireless Headphones
Check Price
Available in four different color options (black, silver, red, and gold), the OneOdio A70 headphones boast a very imaginative design that works as one of its most significant selling points. The structure of these headphones is highly durable, which makes you feel further reassured about investing in them.
Despite not being super expensive, these headphones are used extensively by professional musicians in recording studios. Since these headphones offer multiple connectivity options, be sure to connect them to most devices without any difficulty. Aside from offering Bluetooth connectivity, these headphones also provide wired support.
A suitable option for those looking for professional wireless headphones that don't cost a bomb.

It is also recommended for individuals who prefer using headphones that offer both wired and wireless connectivity.
Good battery support

Professional features

Durable and attractive design

Strong connectivity features
No noise isolation feature

Underwhelming bass effects
Noise Canceling Headphones with Alexa Voice Control
Bose 700 Premium Quality Wireless Headphones
Check Price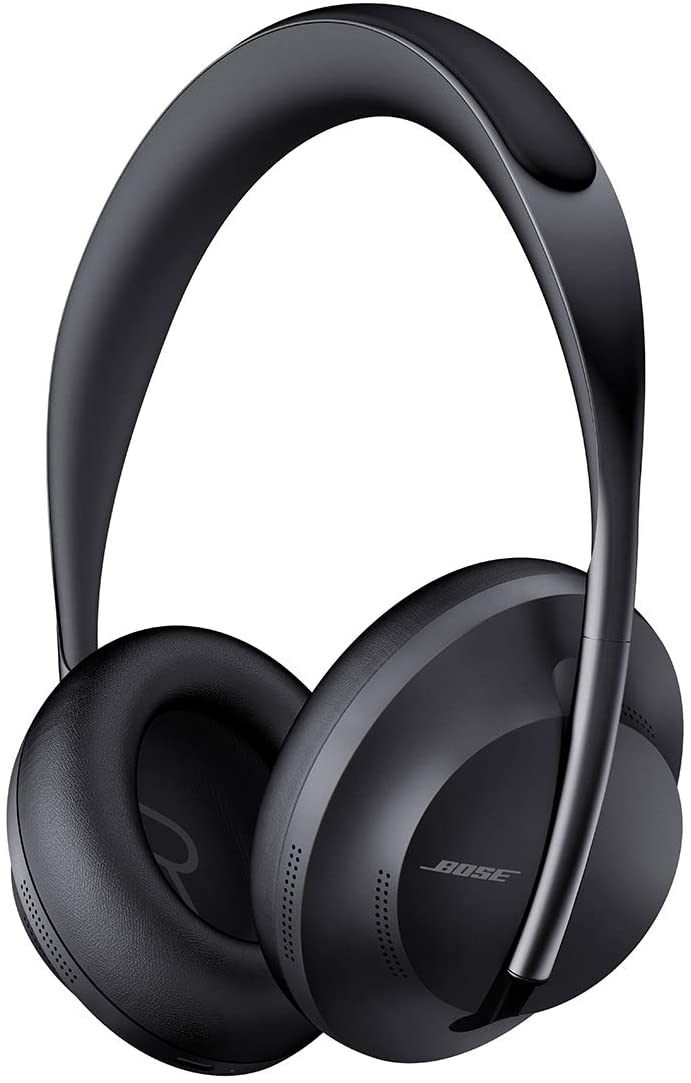 These headphones by Bose feature a sophisticated design and are available in two color options, white and black. Bose headphones don't come cheap, and these headsets, too, come at a high price. However, when you try these out and check out and try out the various features, you realize the price is well justified.
One of the stand-out features of these headphones is Alexa Voice Control. Using this feature, you can give voice commands to the headphones and carry out several essential tasks without even using your hands. If you charge the battery optimally, it will last for close to 20 hours. The ear cushions are soft and designed to make your ears feel comfortable.
Recommended for individuals looking for premium-quality headphones that offer wireless connectivity support.

Also, a good option for those who are used to reaching out to Alexa Voice Control on multiple devices.
Premium features

Alexa Voice Control

Strong battery life

Wireless connectivity support
Quite expensive

No foldable feature
Durable Headphones That Offer Adequate Comfort
Beats Studio 3 Noise Canceling Wireless Headphones
Check Price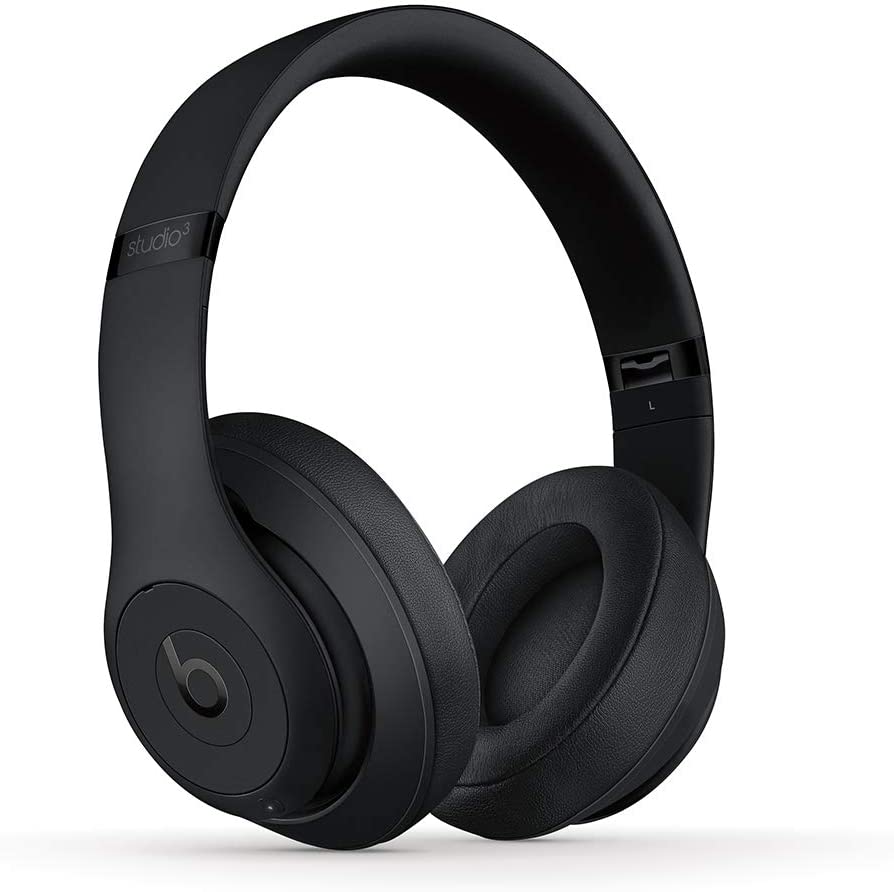 The Beats Studio3 boasts a highly attractive and durable design that has become one of its most significant selling points. It is available in seven different color options, including matte black, midnight black, defiant black-red, shadow gray, blue and white. You can wear these headphones while traveling or moving outdoors as there is no immediate risk for wear and tear.
Apart from the attractive design, these headphones are also known for their robust battery life. When charged optimally, the battery lasts for as long as 22 hours. It has a built-in microphone that picks up the user's voice well and works wonderfully during audio and video calls. Though the headphones have a noise-canceling feature, they do not do a very good job blocking wind noise.
An ideal option for those looking for a pair of wireless headphones that offer stable performance and a colorful design.

It is also recommended for individuals who wish to invest in a pair of headphones that provide a good amount of comfort to their ears.
Highly durable

Long-lasting battery

Responsive microphone

Available in multiple color options
Failure to obstruct wind noise

More connectivity features required
Affordable Headphones That Offer Great Value For Money
Sony WH-CH510 Well-Performing Wireless Headphones
Check Price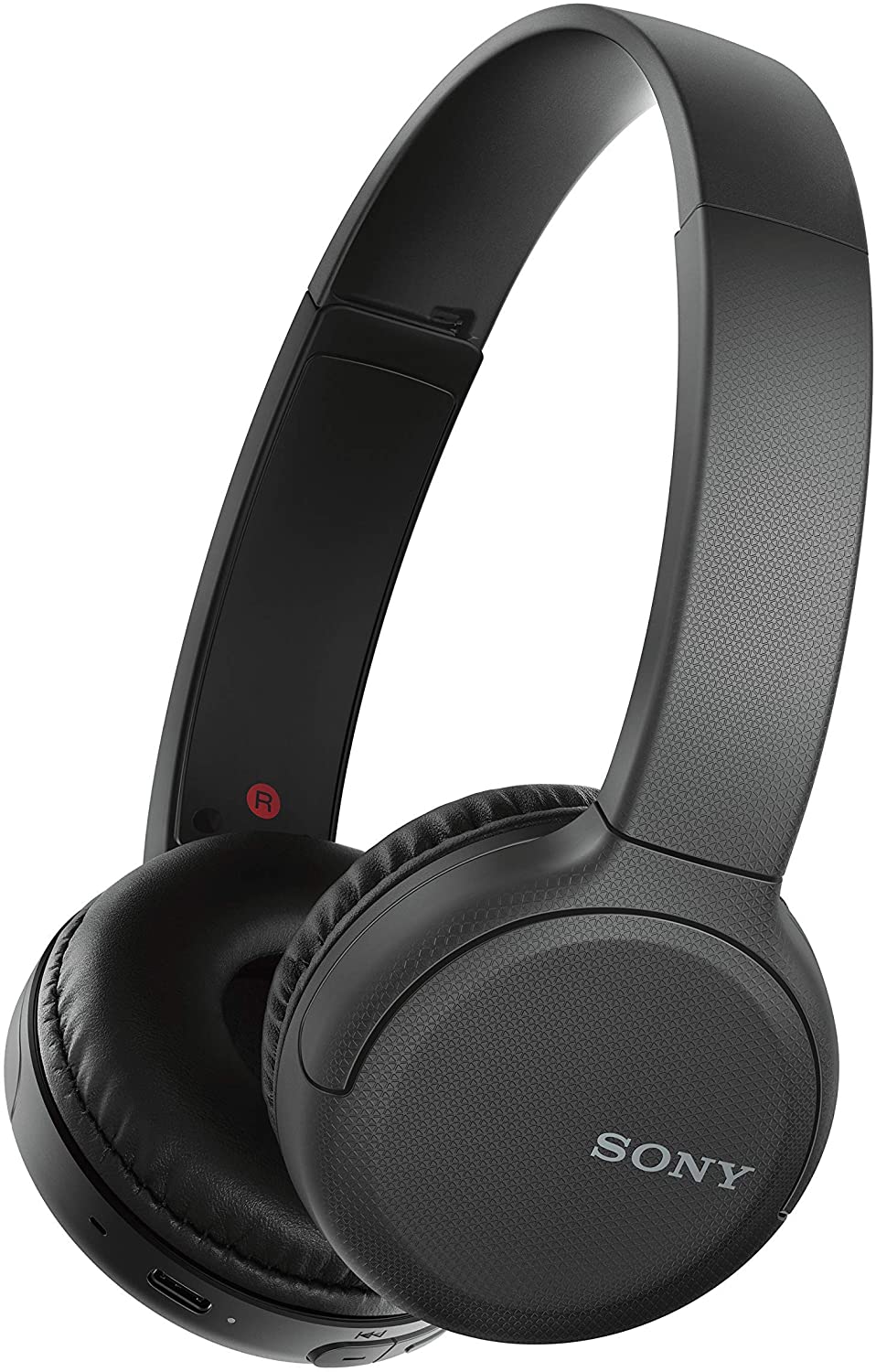 Sony headphones are very popular among musicians, especially drummers. Apart from offering great sound quality, they also have a very effective noise-cancelling feature. The Sony WH-CH510 features a 30mm driver unit that is responsible for the high-end audio output produced by it. Since it supports USB Type-C charging, you can charge it conveniently while on the move.
Since these headphones have a responsive mic, you can make calls easily. The microphone enables you to engage in hands-free calling and gives voice commands effectively. The device offers Bluetooth connectivity, and you can pair it up with most smartphones, laptops, and tablets. When buying these headphones, you must remember that they do not support wired connectivity.
Why You Should Buy This?
Recommended for musicians who prefer using products manufactured by Sony.

It is also a suitable option for those who only use wireless connectivity options.
Pros
Long-lasting

Hands-free calling

Crystal clear audio output

Strong wireless connectivity
Cons
Limited features

No 3.5mm headphone jack
Budget-Friendly Headphones with Attractive Design
Movssou E7 30 Hours Playtime Headphones
Check Price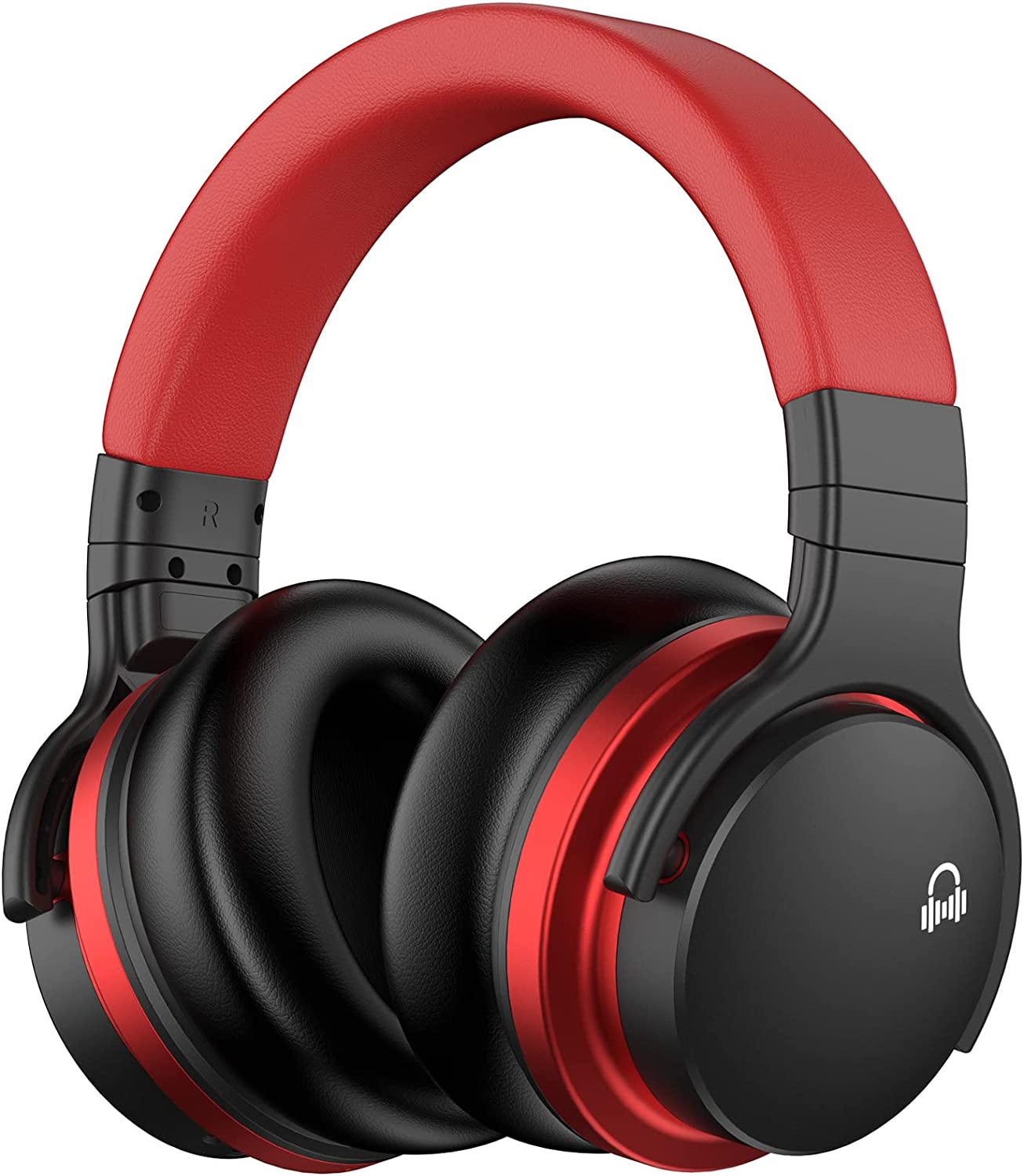 If you are a drummer, you must practice the instrument for several hours a day. You will require headphones that last for a very long time. The Movssou E7 headphones, when fully charged, offer a battery backup of 30 hours. They boast a very alluring and are available in seven color options: black, space black, pink, purple, green, yellow, and sky blue.
Despite being an affordable device, the headset comes with several useful features. The brand has incorporated protein earpads to ensure that your ears don't get hurt because of prolonged usage of the device. The noise cancelation feature works very well, and you can also consider using these headphones in the studio.
Recommended for drummers who have been looking for moderately priced headphones that can be used in a studio setting.

It is also suitable for those who travel extensively and need a pair of headphones that are easy to carry and offer excellent battery support.
Affordable

Stylish design

Robust battery life

Effective noise-canceling feature
Not durable enough

Limited brand support
Stylish Headphones with Long-Lasting Battery
Soundcore Anker Life Q30 Bluetooth Headphones
Check Price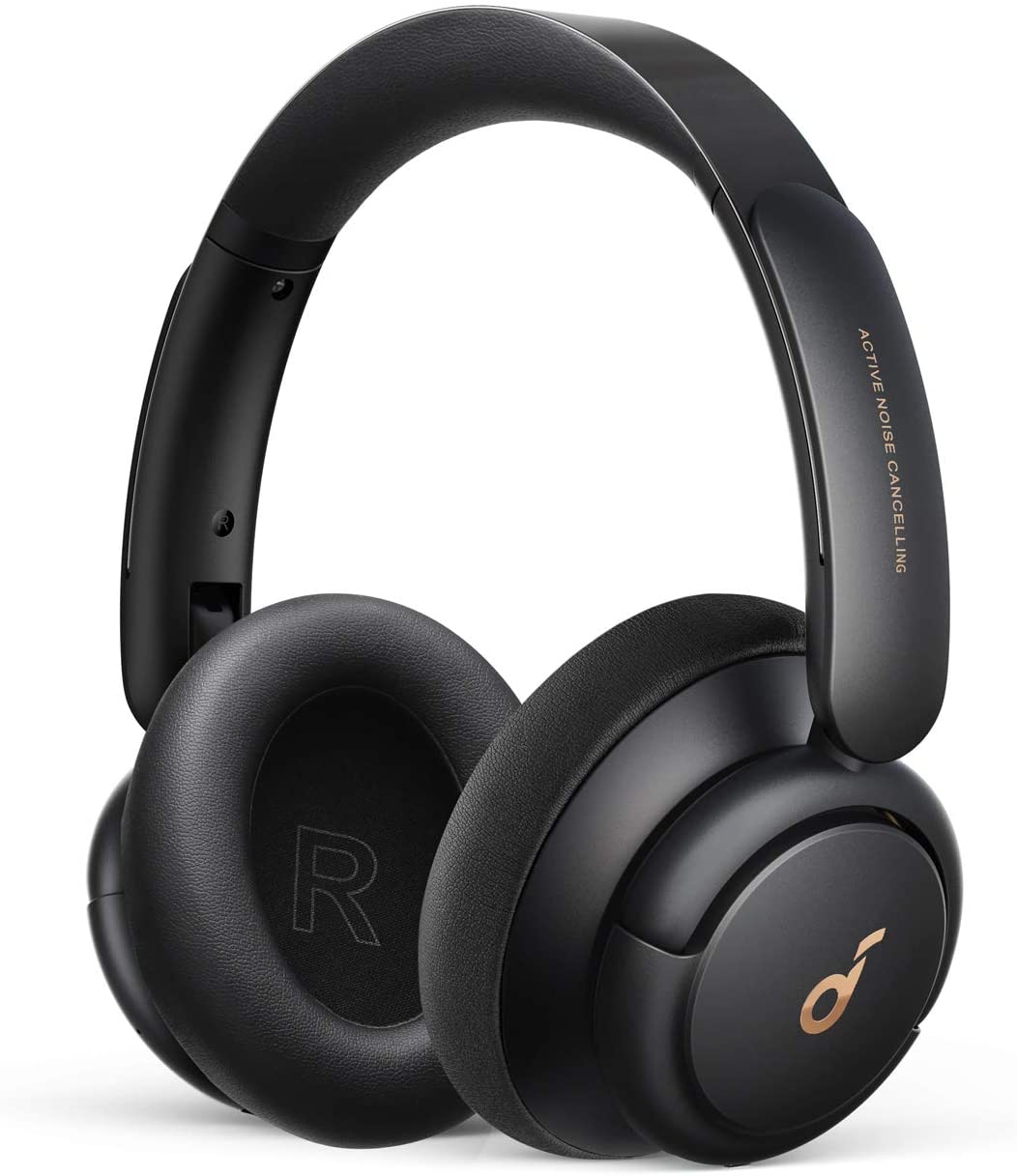 Available in three different colors (black, blue, and pink), these headphones feature a thoughtful design that attracts many people towards them. When you think of buying a pair of wireless headphones, you expect to offer strong battery support. This is precisely what these headphones do. When optimally charged, they offer a backup for 40 hours. However, if you use the headset in standard mode, the battery will last as long as 60 hours.
Featuring advanced noise-canceling technology, these headphones ensure you remain oblivious to external noise while using them. The ear cups are made with high-quality protein leather and offer adequate comfort. Also, since the headphones are lightweight, you wouldn't feel any pressure on your head or ears even after wearing them for a long time. The 40mm driver ensures you listen to high-quality audio whenever you plug these headphones into a smartphone, laptop, or any other device.
Why You Should Buy This?
An ideal option for those looking for a pair of headphones that offer a good balance of style and performance.

It is also recommended for those who wish to invest in a pair of inexpensive headphones that can be used for professional work.
Pros
40mm drivers

Strong battery life

Lightweight structure

Super-comfortable earcups
Cons
The mic should be more sensitive

Not compatible with iOS devices
High-Quality Headphones That Come At An Affordable Price
Yamaha YH-E700A Award-Winning Wireless Headphones
Check Price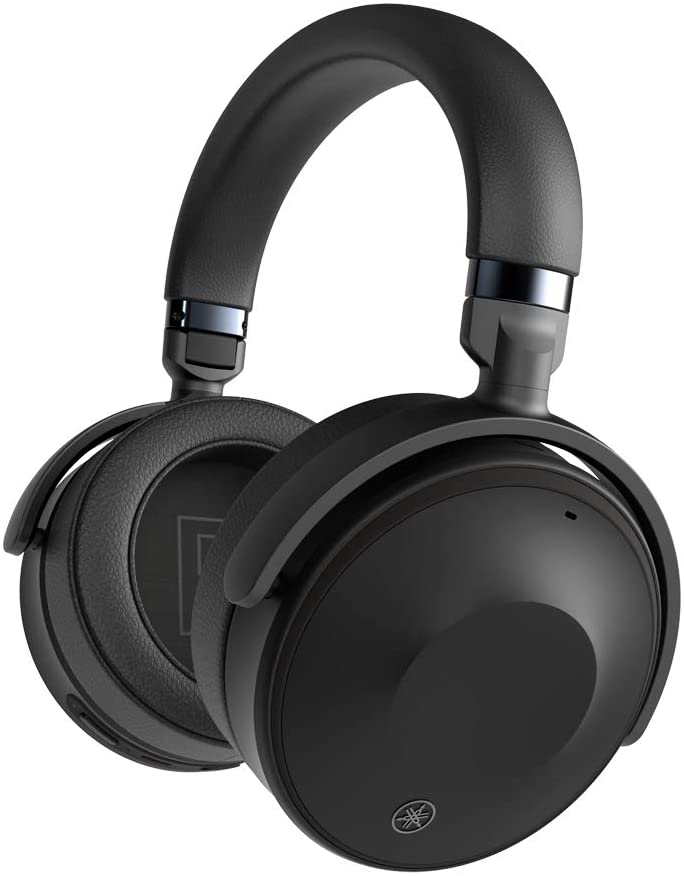 Yamaha is a brand that a large number of drummers and musicians prefer. Apart from manufacturing electronic gadgets, they also offer good-quality musical instruments. The Yamaha YH-E700A is a headset designed to keep the requirements of music professionals in mind. The fact that it has won multiple awards is a testimony to the fact that it is a quality product. The brand also provides you with a built-in app which is interesting but could have been more useful.
You will be informed about their battery level as soon as you switch on these wireless headphones. The microphone is very sensitive and ideal for making calls to friends and colleagues. The volume up/down buttons are easily traceable. You will also get a USB-C slot to charge the device. Multiple modes, including the ambient mode, add an immersive surrounding sound. The bass effects produced by the headset are satisfactory.
Why You Should Buy This?
An ideal option for drummers who have been looking for a pair of headphones that produce crystal clear audio output and are not very expensive.

Also recommended for those who get a sense of assurance when they invest in Yamaha products.
Pros
Affordable pricing

Advanced features

Durable structure

Multiple connectivity options
Cons
Bloatware presence

The built-in app could have been more functional
Bottomline
The best wireless headphones for drummers are often expected to provide the best noise isolation and wireless capabilities. While not all models focus on these features, you should go for a wireless one as it is essential to have some headroom during drumming sessions. Going for a model that has a sturdy build quality or a compact one, while active noise cancellation provided in specific models is an added benefit if you like to isolate yourself from the rest of the crowd. Choose the headphones that best suit your preferences and budget.
See Also: Top best Bluetooth speakers for iPhone X