Technobezz is supported by its audience. We may get a commission from retail offers
Amazon Kindle Paperwhite 6.8-inch Screen Tablet
Amazon Fire HD 10 Plus Soft Touch Finish Tablet
Kindle Paperwhite 11th Generation
Table of Content
You can now read books as eBooks on a tablet or an eReader. Though physical books have a conventional charm, it's useful to have a good eBook reader if you're a bibliophile. Check out these best tablets for reading eBooks before you select one that suits you.
Kindle was the first to offer tablets, starting the tradition of eBook readers. However, today many others are offering a satisfying experience.
Here are some tablets that are suitable for reading eBooks and also come with premium looks. These tablets are dedicated to reading and allow access to libraries where you can download books and read.
See also: Top best tablets for college students
Buying Guide
Best Tablets for Reading
Water-Resistant Tablet with Adjustable Lighting
Amazon Kindle Paperwhite 6.8-inch Screen Tablet
Check Price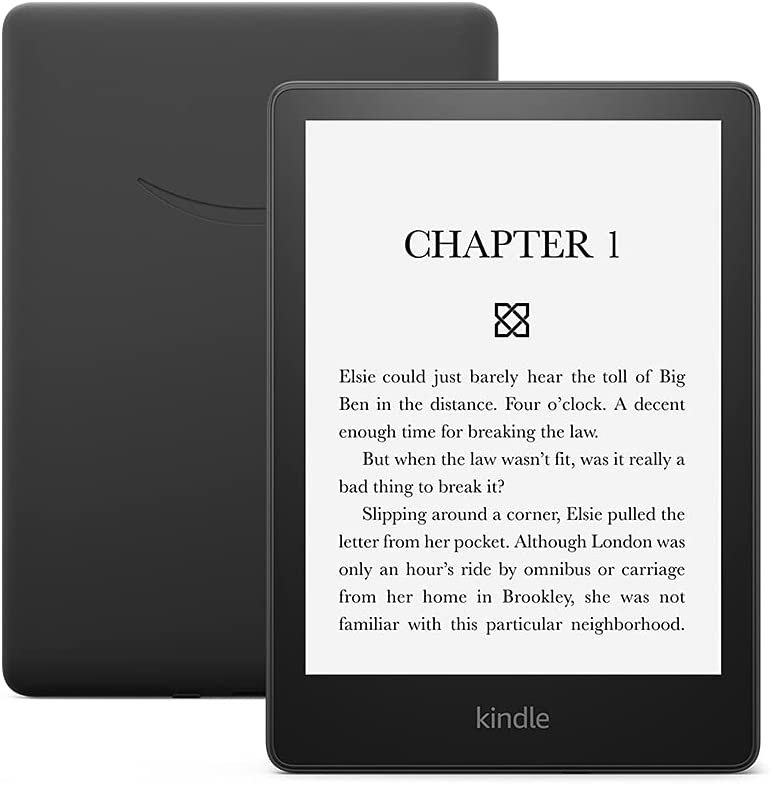 When it comes to reading e-books, the first name that comes to one's mind is Amazon Kindle Paperwhite. Arguably the most popular device for reading purposes, it features a 6.8-inch screen that offers a comforting reading experience and does not cause any strain to your eyes. It is available in two different versions. One comes with 8GB of storage space, and the other device offers a 32GB storage facility. Apart from being durable, the device is also water-resistant.
The newest model comes with a thinner-sized border that helps you easily hold the device. As you would expect with a Kindle device, the battery life is excellent. Once fully charged, it offers backup for close to ten weeks. The connectivity options are very strong. If you wish to listen to audio stories or a podcast via Audible, you can use the Kindle's Bluetooth connectivity to pair it up with external speakers.
Those who like reading e-books should invest in this device that comes with a great set of features for readers.

It is also recommended for those who have subscribed to Audible and are habitually consuming audio content regularly.
Available in two different storage variants

Good connectivity options

Water-resistant

Excellent battery life
Slightly expensive

Could do with more updates
Well-Built Tablet with Wireless Charging Support
Amazon Fire HD 10 Plus Soft Touch Finish Tablet
Check Price
With a 10.1-inch screen display, the Amazon Fire HD 10 Plus offers users a good reading experience. The screen is much brighter than the last released version of the device. The device is made of durable components and boasts good aesthetics as well. Two storage variants (32GB and 64GB) are available for this device. Each of these two variants' storage space can be expanded with the help of a memory card.
The octa-core processor is very powerful and ensures the device is as responsive as you would expect it to be. Besides a 'productivity bundle' comprising useful software, the brand also offers you a robust Bluetooth keyboard case with the tablet. The tablet supports wireless charging and can last for up to 11-12 hours on a single full charge. While the phone comes pre-loaded with multiple apps, it does not support Google Play.
A good recommendation for those looking for a sturdy device to read e-books and perform a host of other functions.

With the brand providing various services and accessories along with the package, this product offers good value for money.
Long-lasting battery

Durable build quality

Expandable memory

Multiple accessories provided
Google Play is not supported

Audio quality needs improvement
Extremely Affordable Tablet for Reading
Kindle Paperwhite 11th Generation
Check Price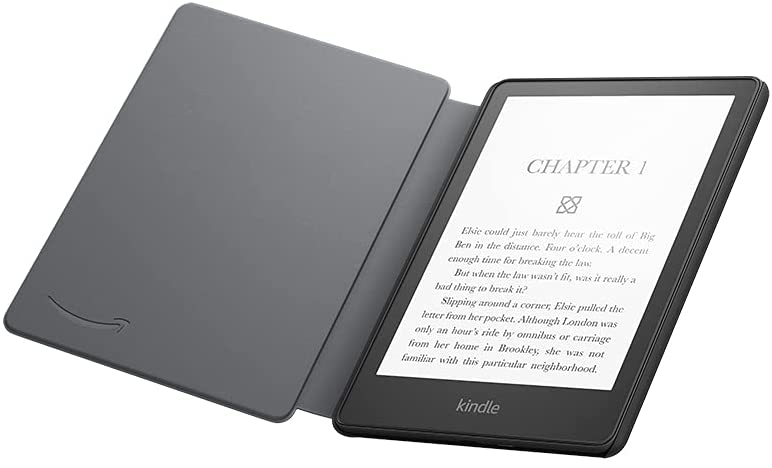 The 6.8-inch display screen on this device is anti-reflective. Also, features like backlighting make it the ideal device for reading e-books. The cover, available in three colors: black, lavender haze, and deep-sea blue, is made of good quality fabric. At 5.75 ounces, it is lightweight and does not cause any strain on your hands or eyes.
The device offers great customizable options for readers, including giving them the ability to change the style of the font and the size of the text. You can also adjust the margins and alter the text's orientation. One of the device's highlights is the X-Ray feature that offers readers interesting trivia about dialogues, terms, images, and characters present in the different books they will be reading.
If you need a tablet device solely for reading books, this would be a very good product to invest in.

A good option for those looking for a reading device that offers them enough options to experiment with.
Anti-glare display screen

Lightweight structure

Customizable features

Multiple color options are available
Power adapter not provided

No SD card support
Water-Resistant Tablet Featuring an Ergonomic Design
Kobo Sage 8-inch Wide Reading Tablet
Check Price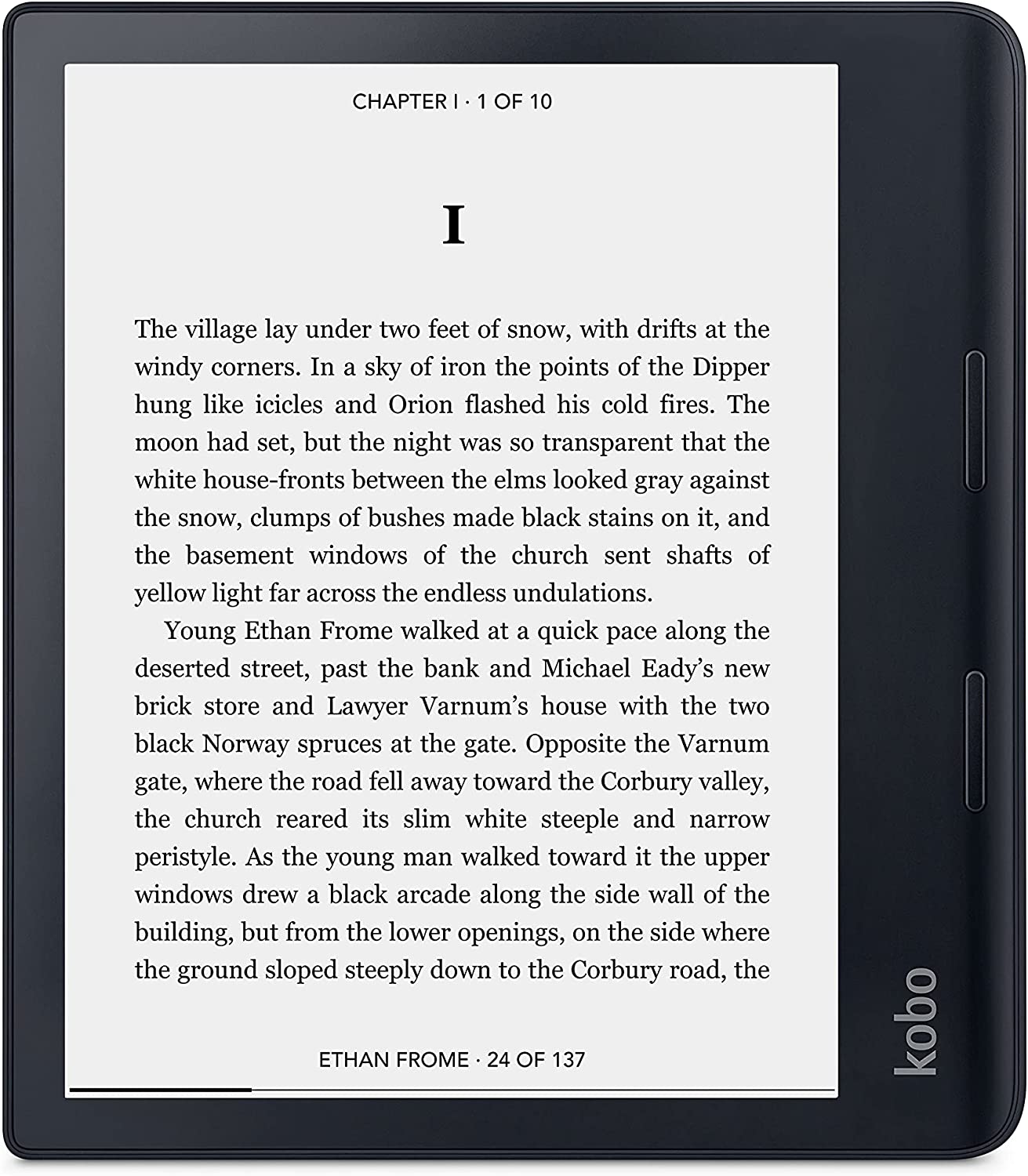 At 8-inches, this tablet by Kobo Sage is neither too big nor too small for readers. The screen is touch-enabled and offers a good contrast ratio. The plastic body feels soft on your hands and contributes to a comfortable reading experience. The 1.8GHz quad-core processor ensures that the device does not get stuck while you are trying to turn a page around and move back to the home page. The device comes with a very responsive digitizer or digital pen.
While the 32GB internal storage space should be enough for many readers to store their e-books and audiobooks, some might be hoping for the brand to release a 64GB variant of this model. On the connectivity front, it offers Bluetooth connectivity and a 3.5-mm jack that can be used to insert headphones. The 1,200mAh offers a 20-hour long backup which is just about decent.
Why Should You Buy This?
Suitable for those looking for a bright 8-inch screen to read their e-books.

It is also recommended for those who wish to invest in a well-rounded reading tablet that can be controlled with a digital pen.
Pros
Vibrant touch-enabled screen

Fast performing processor

Digital pen provided

Good connectivity options
Cons
Limited storage space

Inadequate battery life
Durable Tablet with Dual-Camera Setup
Haovm High-Definition Screen Tablet
Check Price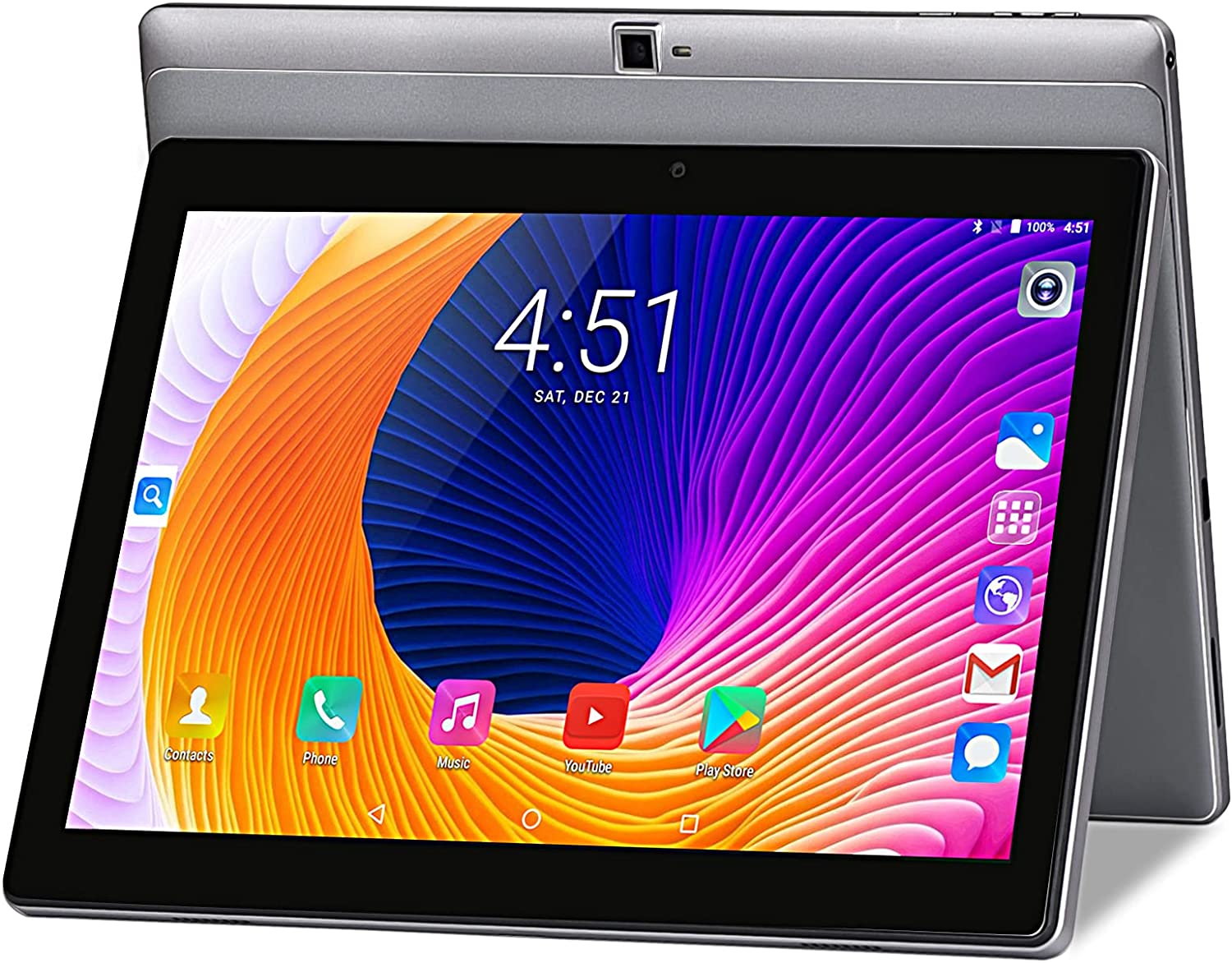 A 10.1-inch wide tablet might be too big for some people who need a device to read e-books. However, if you plan to invest in a versatile tablet that can help you perform several more tasks like performing professional duties and consuming video-based content, this would be a very good tablet. The Haovm Mediapad series features four different tablets with slightly varying specifications.
Because of its elaborate structure, it might get a little difficult for some people to carry it around all the time. The 4,000mAh battery, on a full charge, enables you to use the tablet for 5-6 hours which is okay. The brand offers a one-year warranty on the product and is known for providing adequate customer support. The dual-camera setup on the rear end offers a resolution of 13 megapixels. The front-facing camera, on the other hand, has a 5MP resolution.
An ideal option for those looking to invest in a tablet that, apart from being a good reading device, offers a range of multimedia features.

If you don't want to own multiple tablets and want most of your tasks done through one device, then this would be the right product for you to buy.
Good functionality

Versatile features

Reasonable pricing

Adequate brand support
Average battery support

Slightly heavy
10.1-inch Tablet with Premium Build Quality
Chuwi Hi 10 2-in-1 Convertible Tablet
Check Price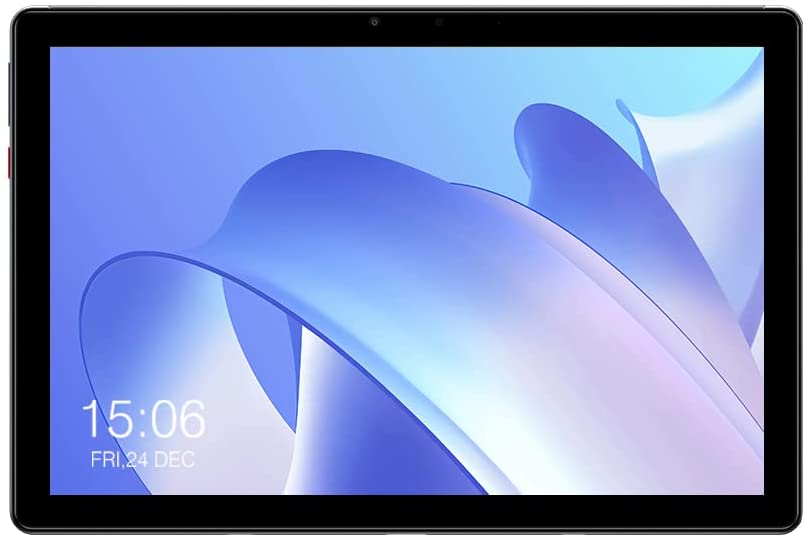 The display screen of this tablet is 10.1-inches wide and produces high-definition images. The brand, however, has not put an oleophobic layer over the screen to ensure it doesn't attract fingerprints. The screen offers the right amount of brightness to read e-books. When you wish to watch movies or videos, you can adjust the brightness and contrast accordingly. Despite being a convertible device, it does not feel very heavy.
The device comes equipped with Intel Celeron N4500, which is not one of the fastest processors. The tablet offers many connectivity options, including Bluetooth 5.1, Wi-Fi 5, a microSD card slot, an audio jack, two type-C connectors, and a Realtek RF chip. The 2950mAh battery offers a backup of 6 hours which is not great but decent for a convertible device. The charging time, however, is not very high.
Why Should You Buy This?
If you like connecting multiple peripherals to your device while working, this would be a very good tablet to invest in.

It is a good option for those looking for a tablet that can also be used as a laptop.
Pros
2-in-1 convertible feature

Well-packaged product

Great connectivity options

10.1-inch display screen
Cons
No oleophobic layer

Underwhelming processing unit
Conclusion
While selecting the best tablets for reading, remember that you should select a paper-like display technology. It should also have a good battery life lasting at least one full day. Also, take note of the picture quality, memory, and speakers. Speakers are handy, especially for children who want to read picture books that can be set to music. You can browse books and magazines and download them for reading later. The features of the above tablets enhance your reading experience and offer a lot more functionality apart from reading.
There are, of course, other eReaders that come in compact designs and lower prices, but if you want to use the device for reading, playing games, streaming videos, and browsing the Internet, you can select any one of the above tablets.
Was this article helpful?
This helps us improve our website.