Technobezz is supported by its audience. We may get a commission from retail offers
X
Our Editorial Process
Each year more than 60 Million users visit Technobezz to solve a problem or research a product. Our goal is that everyone finds what they are looking for, and that is why we cover a variety of products, problems, and solutions on our website.

Writing an article that contains a lot of valuable information may seem simple. But when the article is written, the story doesn't end. We are constantly updating the content so that you can always get up-to-date and accurate information.
---
Technobezz's Editorial Guidelines
NUU A10 Android 11 Smartphone with a 5.5-inch Display Screen
ANS F30 Flip 4G Enabled Phone
Alcatel 116 GB Internal Memory Smartphone
Table of Content
Buying Guide
There was a time when every phone came with removable batteries. Thanks to new technology and innovative features, the option to manually remove the phone battery is becoming less and less every day.
There are a lot of reasons for this. Removable batteries restrict certain functionalities we take for granted today, such as water resistance, the phone's slim design, etc. At the same time, phones with non-removable batteries will require you to give your phone to a service center if the battery dies, which will surely cost you extra bucks.
If you are looking for the best smartphones with removable batteries, go through our list below to find the right one for your needs.
See also: Best budget smartphones under $300
Best Smartphones with a Removable Battery
Moderately Priced Smartphone with a Removable Battery
NUU A10 Android 11 Smartphone with a 5.5-inch Display Screen
Check Price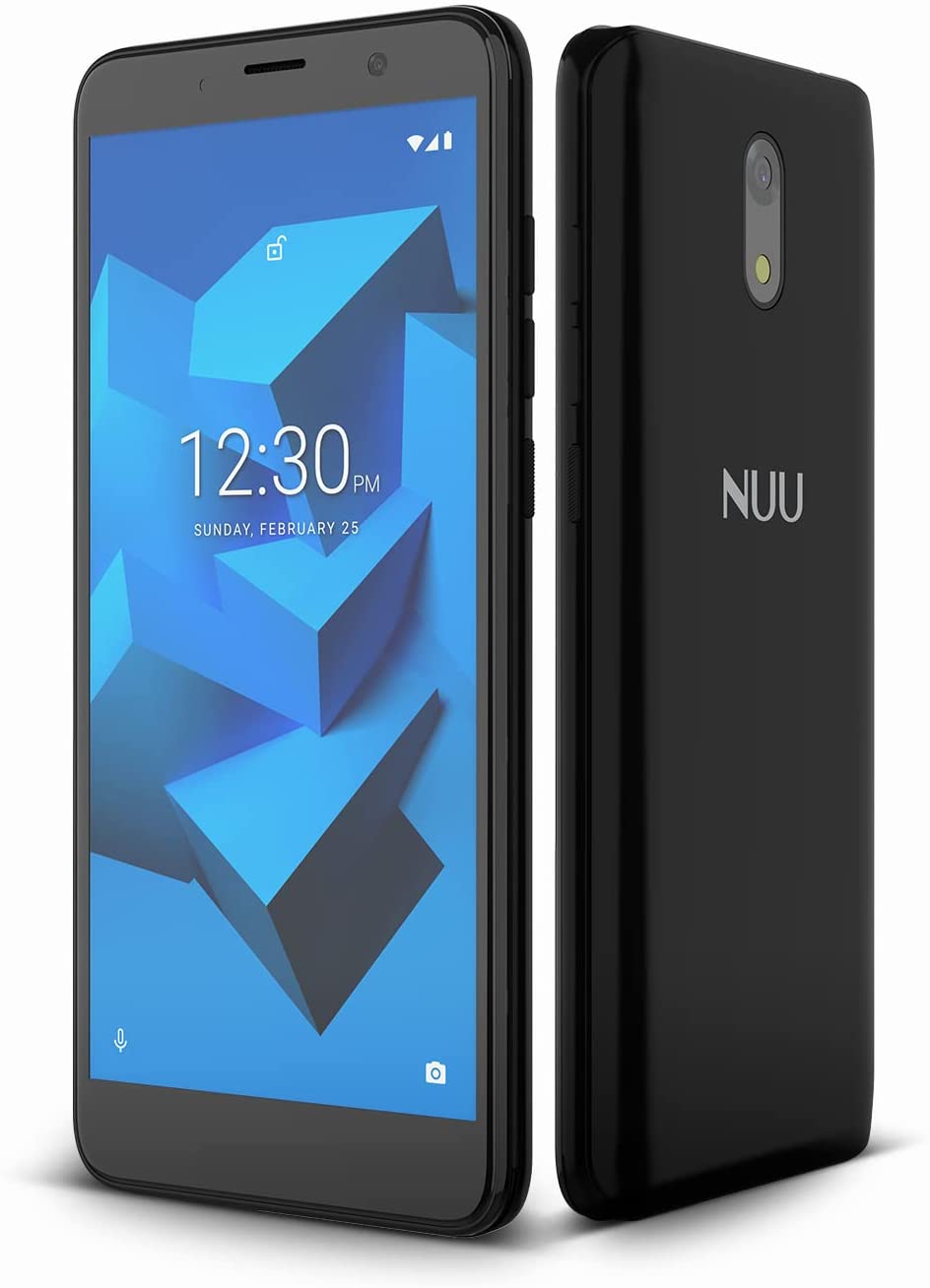 Despite being a budget smartphone, the NUU A10 comes equipped with a quad-core processor that works very fast and enables the user to multitask effortlessly.
The device offers 16GB of internal storage space, but you can expand it up to 64GB with the help of a microSD card. The display screen does a relatively good job reproducing images and produces a resolution of 960 x 480 pixels.
One of the highlights of this phone is that it enables you to use two SIM cards. The cameras on the device are pretty decent and come armed with an array of advanced features like auto-focus. The phone comes pre-installed with many useful Google apps. The phone offers 4G connectivity support but is not compatible with 5G.
Ideal for those looking for a well-functioning smartphone that costs less than $100 and enables you to use two SIM cards.
It is also recommended for those looking for an inexpensive device that supports battery removal.
Budget-friendly
Dual-SIM support
Expandable storage system
Efficient quad-core processor
No 5G connectivity support
It is not very durable
Dual Screen Phone with a Removable Battery
ANS F30 Flip 4G Enabled Phone
Check Price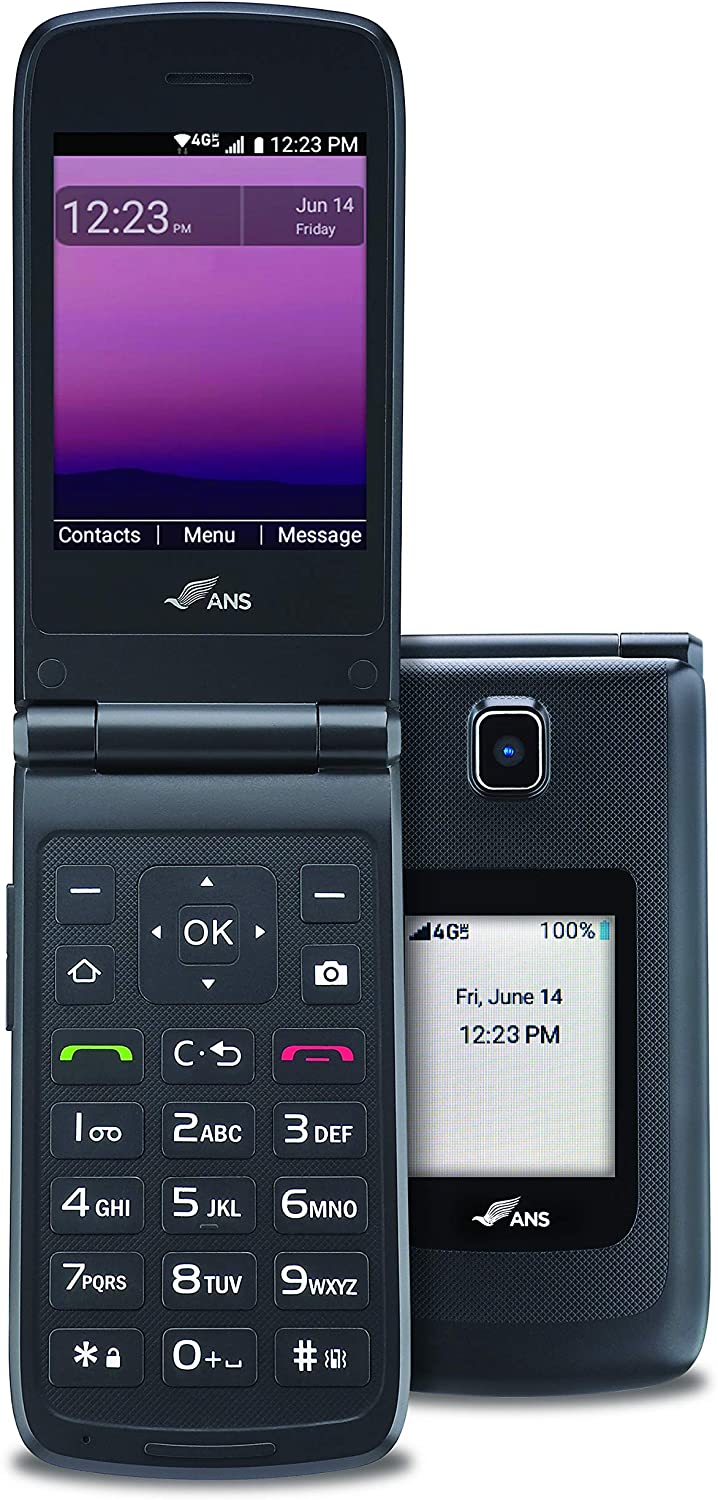 While flip phones are not as popular as they used to be, many like to invest in them because of their nostalgic value. Though the brand doesn't offer many accessories along with the product, you get a quality USB cable. Though it is a fairly simple phone, providing customers with a user manual would have been a good idea.
Considering that this device is under a hundred dollars, you feel pretty satisfied with all it offers. Like most flip phones, it uses LTE cellular technology and is compatible with most SIM cards. The keypad buttons are pretty large and comfortable to use.
Recommended for those who wish to invest in a moderately priced flip phone.
It's also ideal for those looking for a classic phone with a frills-free operation.
Affordable
User-friendly
Long-lasting
Compact structure
No 5G connectivity support
Limited accessories provided
Android Smartphone with 2000 mAh Removable Battery
Alcatel 116 GB Internal MemorySmartphone
Check Price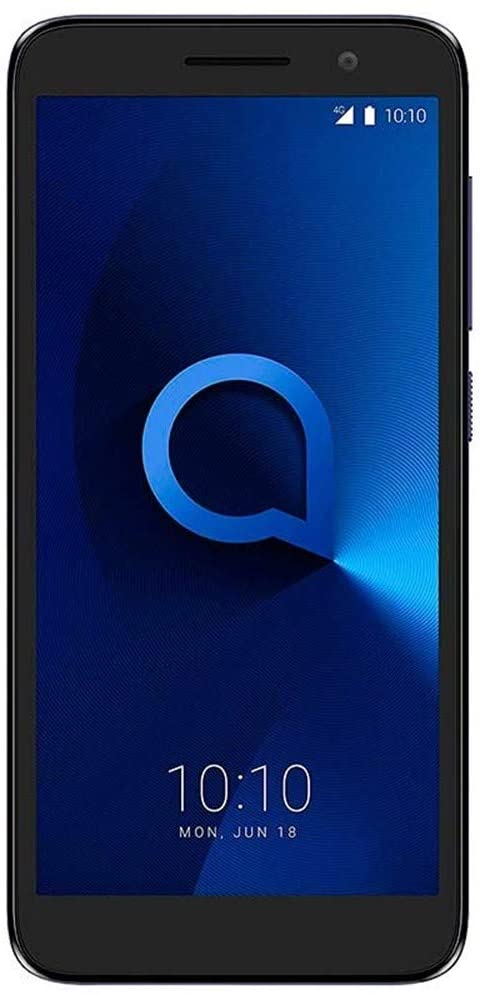 Everything about the Alcatel 1 phone is quite basic, but it delivers fairly decent performance for its price. The 5-inch display screen offers a resolution of 960 x 480 pixels and has an aspect ratio of 18:9. There is a 5MP camera on the rear, and the front camera has a resolution of 2MP.
The Mediatek MT6739 is not a high-end processor but ensures stable performance for the phone. The phone's dimensions are 137.6 x 65.7 x 9.8 mm, and its moderate weight is 134 grams. The phone has an internal storage capacity of 16 GB and the memory can be expanded with the help of a memory card.
If you have been looking for a phone that can offer decent performance with a removable battery, this would be an excellent device to invest in.
Ideal option for those on a very tight budget and looking for a good smartphone.
Affordable
Decent performance
Removable battery
Many pre-installed apps
Underwhelming battery life
Poor camera performance
Flip Smartphones with Good Voice Calling Features
Kyocera DuraXV Extreme Well-Built Smartphone
Check Price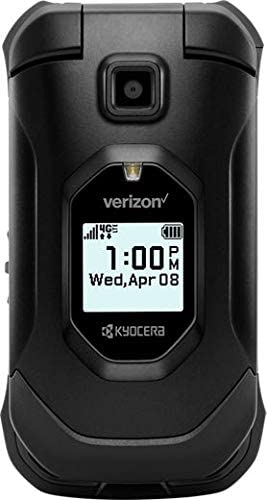 The Kyocera DuraXV Extreme is a large, heavy phone with rubber bumpers and high-quality plastic. Once you invest in this phone, you are sure it will last for at least a few years. The phone's dimensions are 4.36 x 2.22 x 1.07 inches, weighing 6.8 ounces. It has good connectivity options, including a USB-C port and a 3.5 mm headphone jack.
It is a flip phone, and it is not very common to come across a phone like this today. It is highly resistant to water, shock, heat, and dust. The device operates on a Qualcomm Snapdragon 215 processor that is not very fast but is decent enough. Talking to somebody using this phone is a pleasant experience due to its HD and ultra-HD voice-calling functions.
Why Should You Buy This?
Recommended for those looking for a smartphone with solid build quality that assures durability.
It is also recommended for those who prefer a device with good audio output and well-functioning speakers.
Pros
Loud speakerphone
Resistant to water and dust
Good screen display
Features a headphone jack
Cons
Average camera performance
Limited web browsing options
Highly Durable Smartphone with 2500 mAh Removable Battery
AGM M7 IP 69k Rating Smartphone
Check Price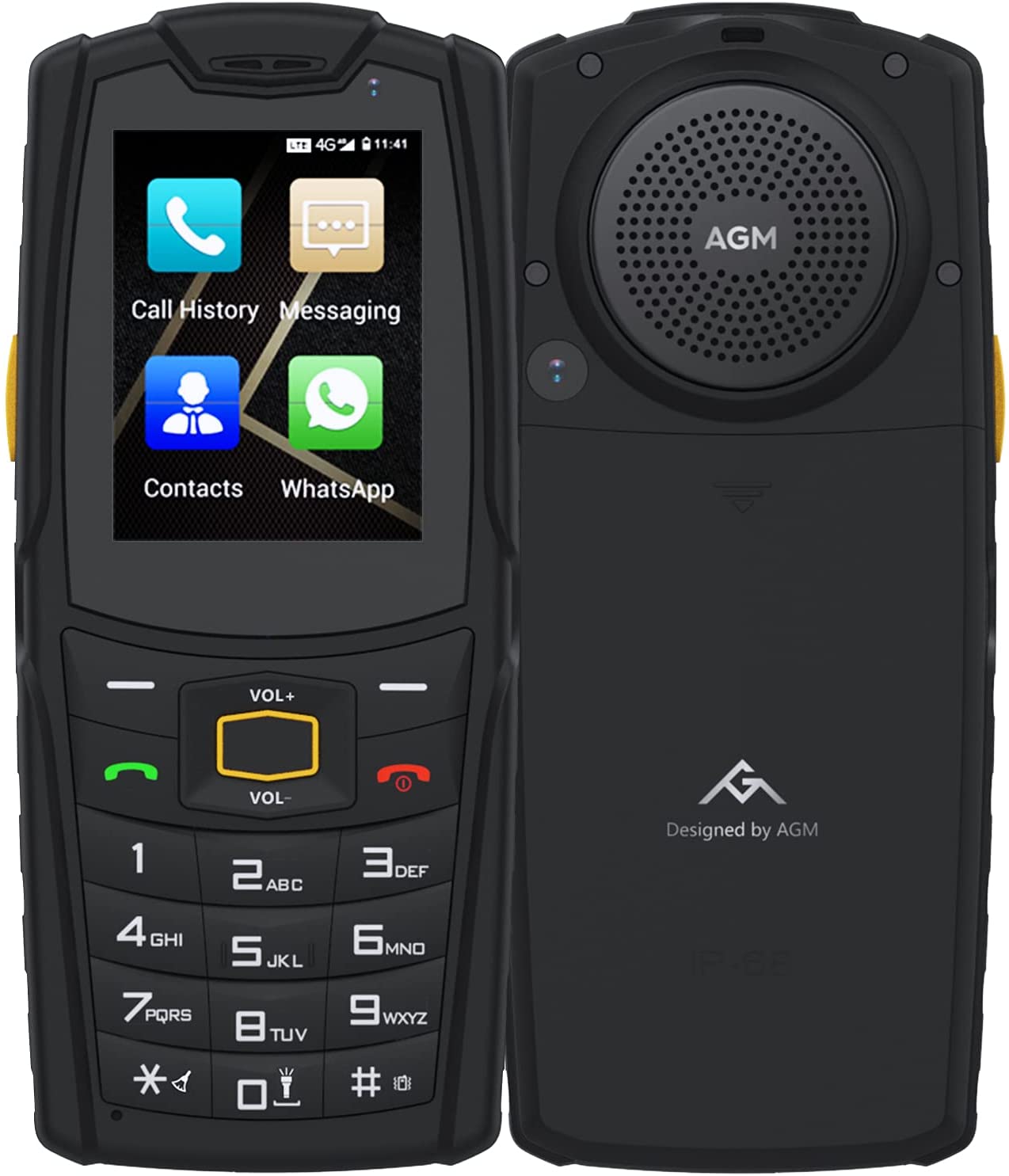 Many reminisce about the pre-smartphone era, when phones used to be sturdier and featured big, hard buttons. You will find the AGM M7 appealing if you are one of those. The phone comes with a 2500 mAh removable battery that gets charged quickly and lasts throughout the day.
The 3.5-watt speaker at the back is one of the phone's highlights. The audio output of the phone is quite impressive. The LED torch mounted at the top is more powerful than the flashlights you come across in modern smartphones. Though there is no Play Store on the phone, its features are quite helpful.
It is an excellent option for those looking for a usable smartphone that comes in a compact form and promises long-term durability.
If you are looking for a phone that can perform basic functions well and last for many years, this would be a good device to invest in.
Good audio output
Durable build quality
Good battery support
Expandable memory
No Play Store
It gets noisy at times.
5.7-inch Smartphone with Removable Battery
LG V20 Snapdragon 820 Processor Smartphone
Check Price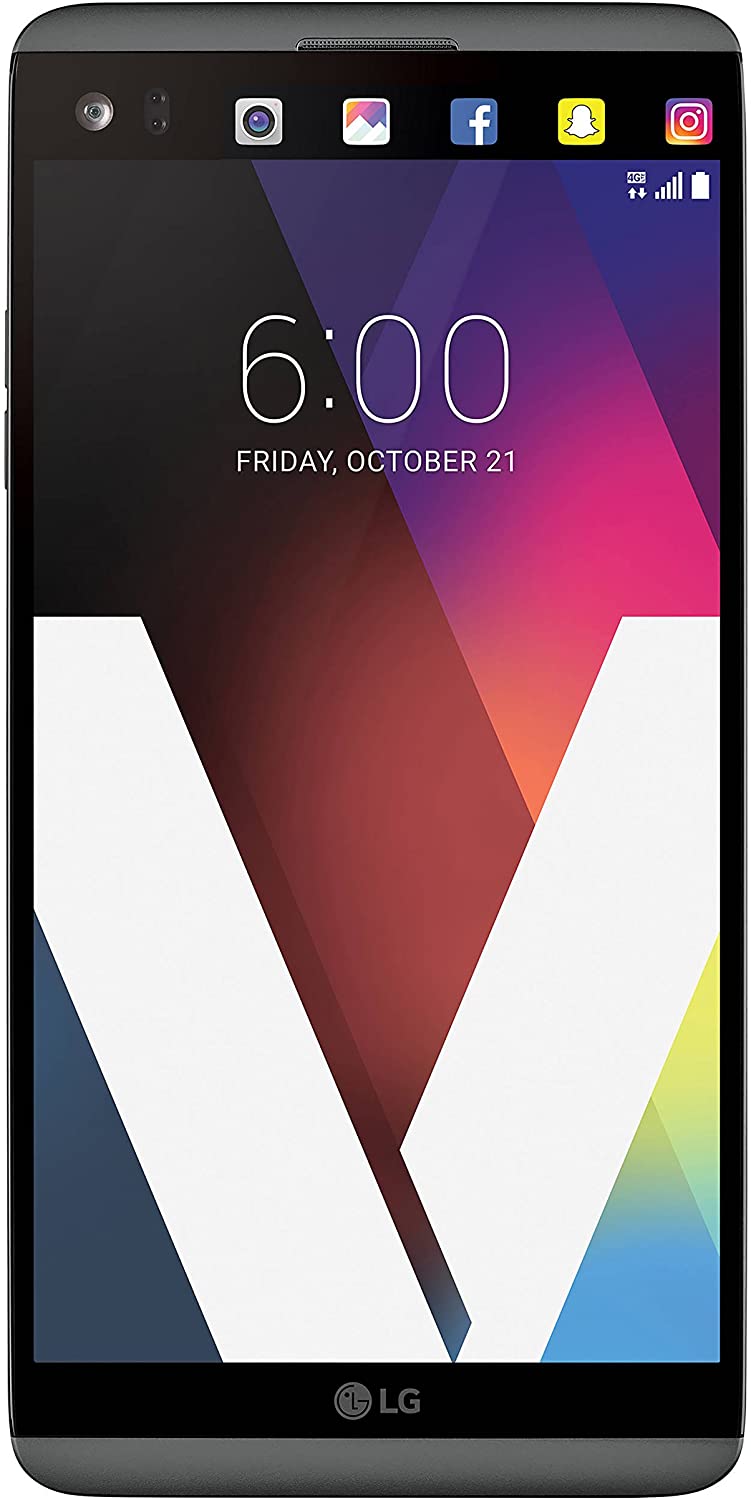 The LG V20 has a 5.7-inch display screen that does a good job reproducing images. The metallic structure lends it durability without making it too heavy. The removable battery allows you to replace it with another battery when the charge runs slow. One of the device's highlights is its secondary screen perched above the primary display screen.
Despite being a moderately priced device, it comes with a Snapdragon 820 processor that ensures the smartphone runs fast. This is a good phone to have for those interested in smartphone photography. There is an 8 MP wide-angle camera and a 16 MP standard lens on the rear end. A 5 MP selfie camera is placed on the front.
Why Should You Buy This?
A good option for those looking for a smartphone with a premium-quality build, great camera features, and high-end hardware.
The phone offers multiple connectivity options along with security features.
Pros
Removable battery
Solid metallic body
High-quality audio output
Impressive camera performance
Cons
Not waterproof
No wireless charging
Rugged Smartphone with 4,050 mAh Removable Battery
Samsung Galaxy XCover Pro 6.3-inch Display Screen Smartphone
Check Price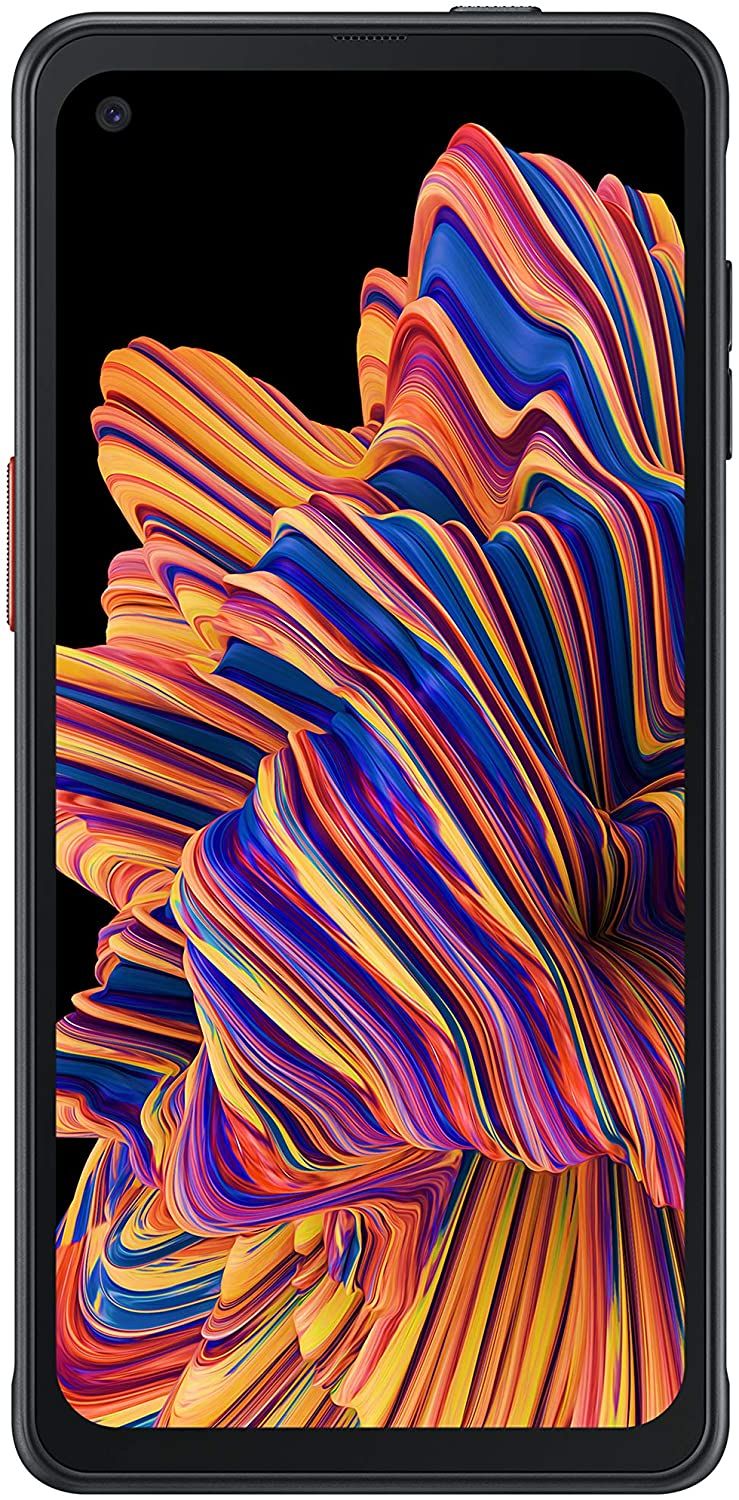 When a smartphone is described as 'rugged,' you know it is quite durable. The Samsung Galaxy XCover Pro boasts a stylish and durable design complemented well by its color (black). The phone comes with 4 GB RAM and an internal storage capacity of 64 GB. With the help of a micro-SD card, you can expand the memory up to 512 GB.
The device runs on the brand's own Exynos 9611 processor, proving to be a good performer. The 4,050 mAh removable battery offers a good backup to the device. Many prefer this smartphone over a few others in this price range because of its 6.3-inch display screen that produces high-resolution images. There are plenty of connectivity options, including a 3.5 mm headphone jack and a smart key button.
Why Should You Buy This?
Go for it if you are looking for a smartphone that allows you to replace batteries and features a vibrant display screen.
It is recommended for those who want to invest in a well-performing Samsung smartphone with useful features.
Pros
Rugged design
Fair pricing
Removable battery
High-definition screen
Cons
It gets sluggish at times
It takes a long time to charge
Conclusion
Buying smartphones with removable batteries might sound like a simple task, but finding the right one could be difficult, mainly due to the scarcity of this kind of phone.
It's not as overwhelming as buying a new smartphone, but the lack of options might make you feel a bit discouraged. Removable batteries can be god-sent for any smartphone user since they can always carry a fully-charged spare one around when running low on battery.
To buy the right one, you need to do a decent amount of research to ensure that you have a quality product that offers good value. By browsing the list above, you will find the right one that best suits your needs.
Was this article helpful?
This helps us improve our website.