Featured in this article (opens in new tab)
Flagship smartphones from the top OEMs are quite expensive, but many are also affordable. There are plenty of good options in this range as well.
Motorola has plenty of good options under 100 dollars. These are capable phones that offer an all-around decent experience. So, here are some of the best smartphones under $100.
See also: Best Waterproof Android Phones
Buying Guide:
Best smartphones under $100
Moderately Priced Smartphone with Dual SIM Support
Ulefone Note 6.1-inch Screen Smartphone
Check Price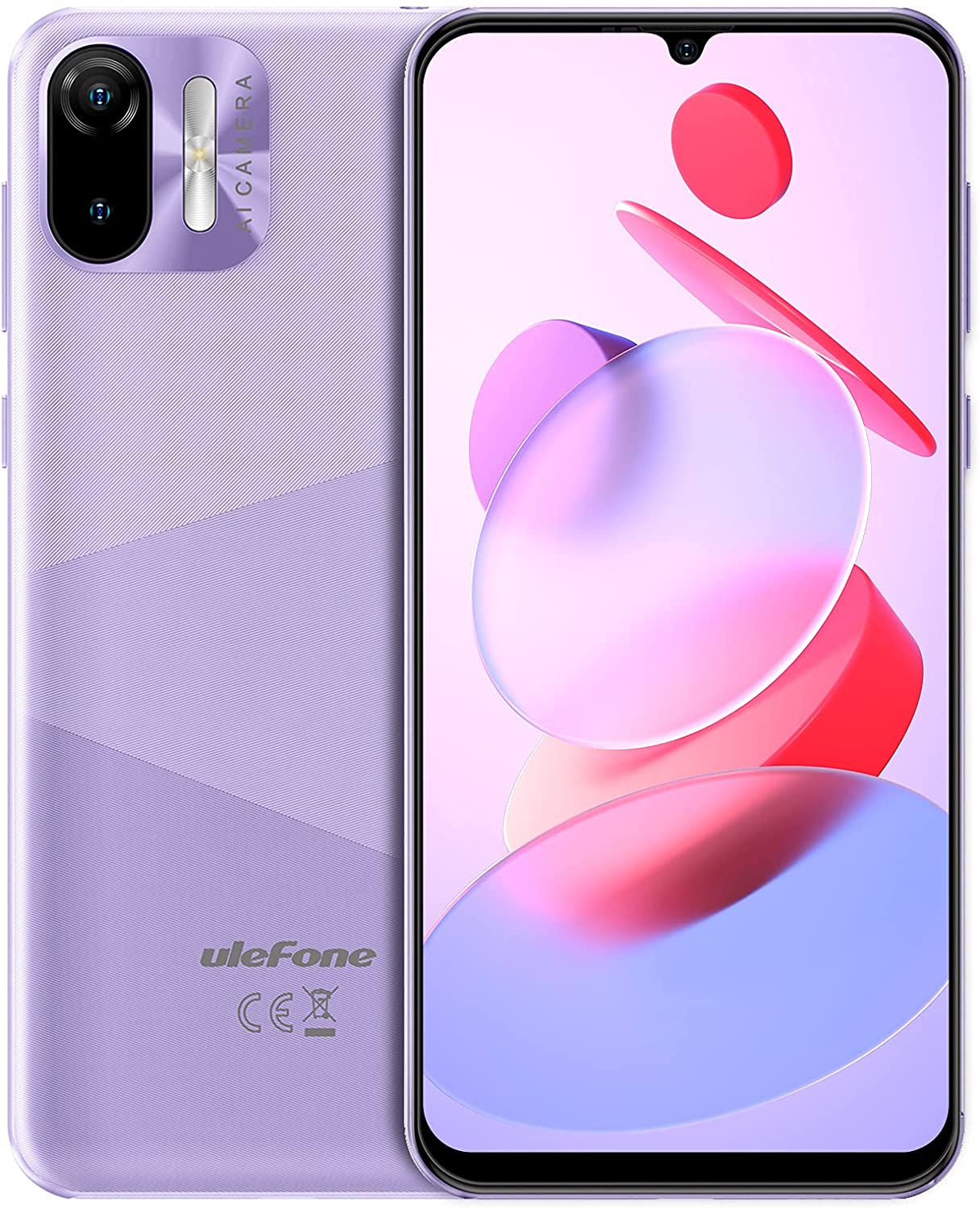 Buying this phone would be a good idea if you are fine with using 3G connectivity. The device features a 6.1-inch screen with 720 x 1560 pixels resolution. One of the highlights of this smartphone is that it enables you to use two SIM cards. While the primary camera at the back offers a resolution of 5 megapixels, there is a 2MP selfie camera at the front. The phone offers multiple connectivity options including a 3.5mm headphone jack.
This is a good option for those looking for a very affordable phone that offers dual SIM support and multiple connectivity options.
It is also recommended for those wanting to invest in a moderately priced smartphone that could offer good audiovisual features.
Sharp display screen
Dual-SIM support
Available in three color variants
It comes with a 3.5mm headphone jack
Middling camera performance
Average battery life
Budget Smartphone with Simple Features
Tracfone Alcatel TCL A3 Easy-To-Use Smartphone
Check Price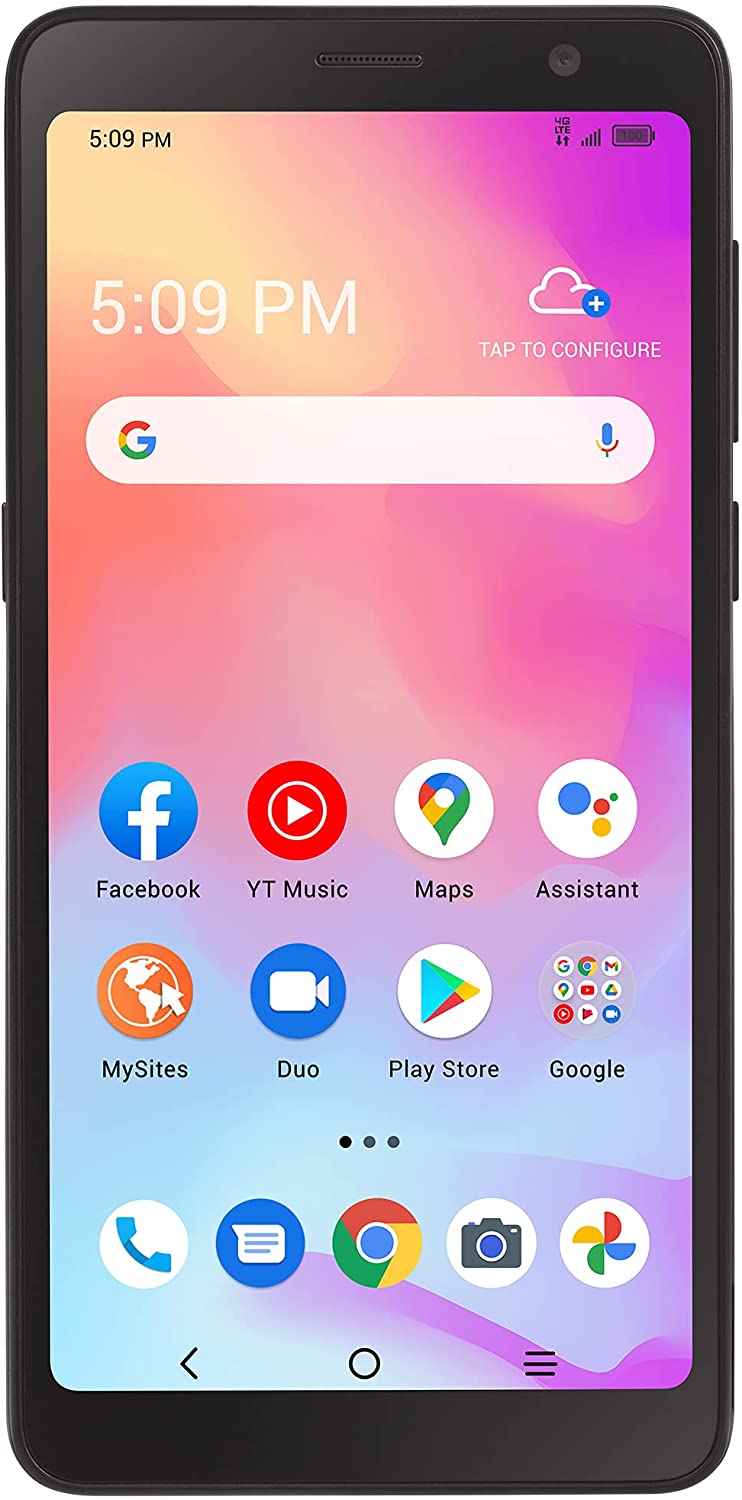 Given its pricing, the phone surprises you with the number of features it offers. Equally impressive is its overall functionality. The device offers 32GB of internal storage support, but you can expand it up to 512GB with the help of a microSD card. The 3,000mAh battery provides the device with adequate runtime. The 8MP rear camera helps you take decent pictures, but this phone is not designed for those interested in smartphone photography.
It proves to be a good choice for those looking for a no-frills smartphone that offers great convenience.
Ideal for those who are on a tight budget and want to invest in a smartphone that performs basic functions well.
Very affordable
Stable processor
Good functionality
Expandable memory
Average camera features
Build quality could have been better
Durable Smartphone with Water-Repellent Design
Tracfone Motorola Moto G Pure Budget-Friendly Smartphone
Check Price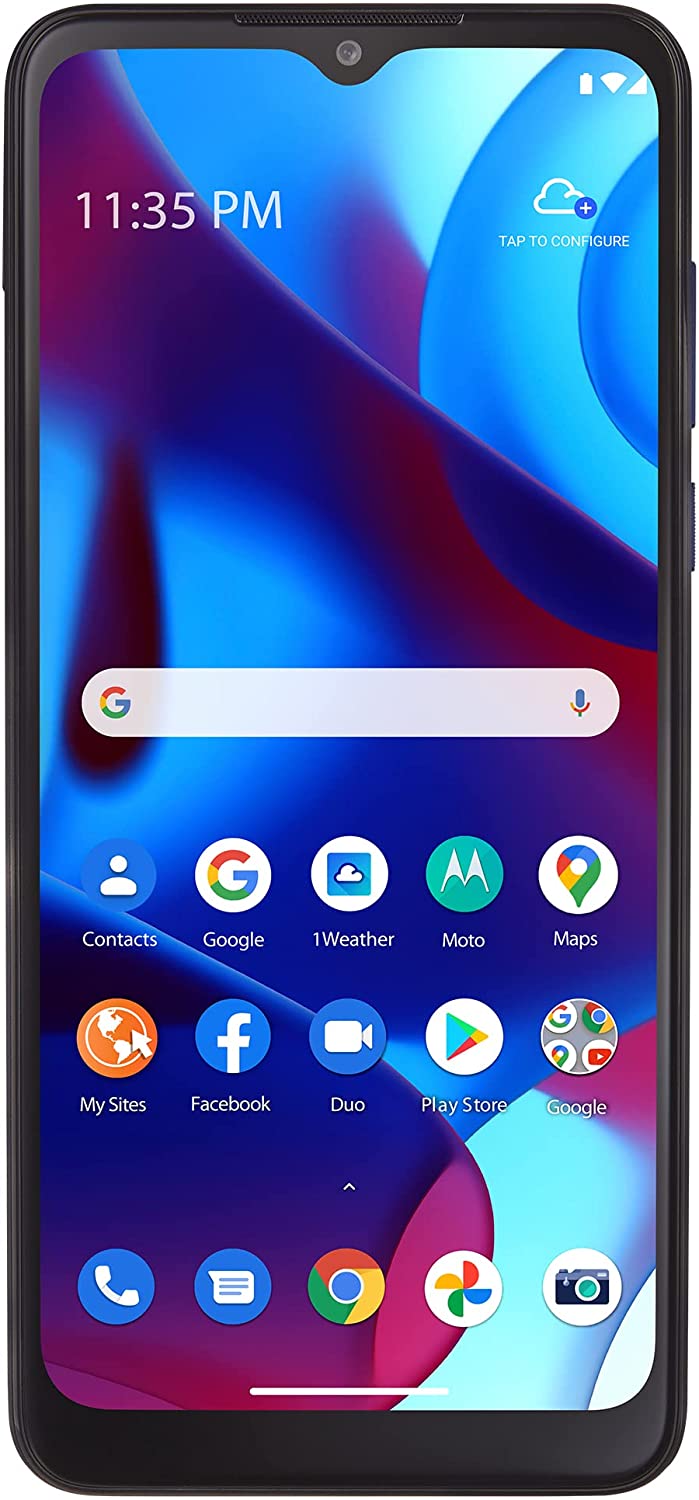 The camera performance it delivers is quite impressive for a budget-friendly device. The 13MP primary camera is equipped with a face detection autofocus feature and is good enough to take pictures during a family outing. The phone is packed with various features to ensure it resonates with people of different ages. Its water-repellent design is important in ensuring it remains in usable condition for a couple of years.
An ideal option for those looking for a moderately priced, durable smartphone.
Also recommended for those looking for a budget-friendly smartphone offering good camera performance.
Versatile features
Water-resistant
Visually appealing design
Good camera performance
No expandable storage support
Limited connectivity options
A Well-Functioning Smartphone with Simple Features
Ulefone Note 8 Dual Rear Camera Smartphone
Check Price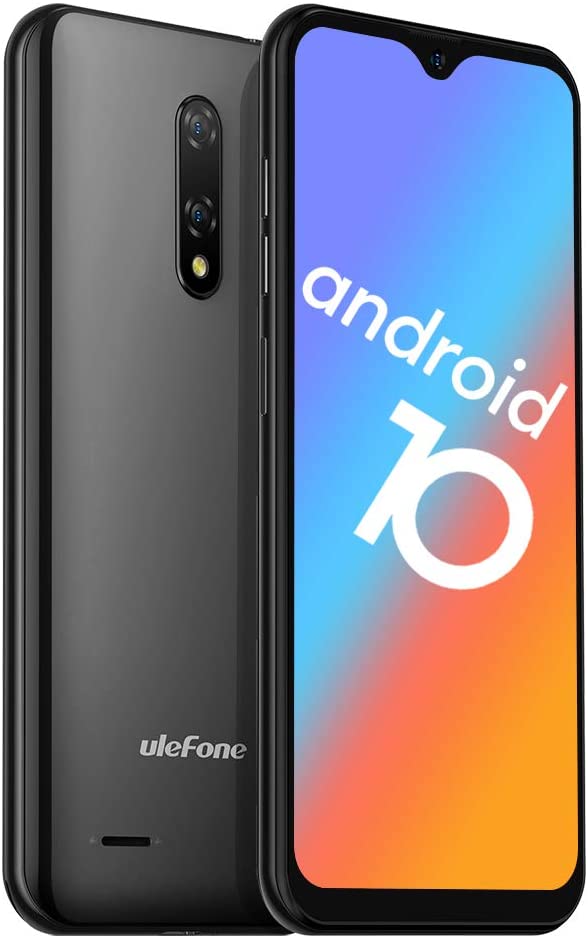 The Ulefone smartphone does not support 4G/5G connectivity or fast charging. Many other modern features are missing. However, if you are looking for a moderately priced smartphone with the most useful features and delivers a satisfactory performance, then you should be happy using this device.
The brand offers this phone in three colors: green, gray, and red. All three models have the same features and support the usage of nano SIMs. The phone operates on Android 10 and is powered by a moderately powerful 2700mAh battery. The IPS LCD screen is touch-enabled and is very responsive.
Why Should You Buy This?
If you find modern smartphones complex or challenging to use, you could try this simple, user-friendly device.

The camera proves to be a good performer and promises to last for a long time.
Pros
Available in three color options

Touch-enabled screen

Powerful processor

Expandable memory
Cons
Low-resolution cameras

Average build quality
Inexpensive Smartphone That Lasts for a Long Time
Blackview A80 Large Battery Life Smartphone
Check Price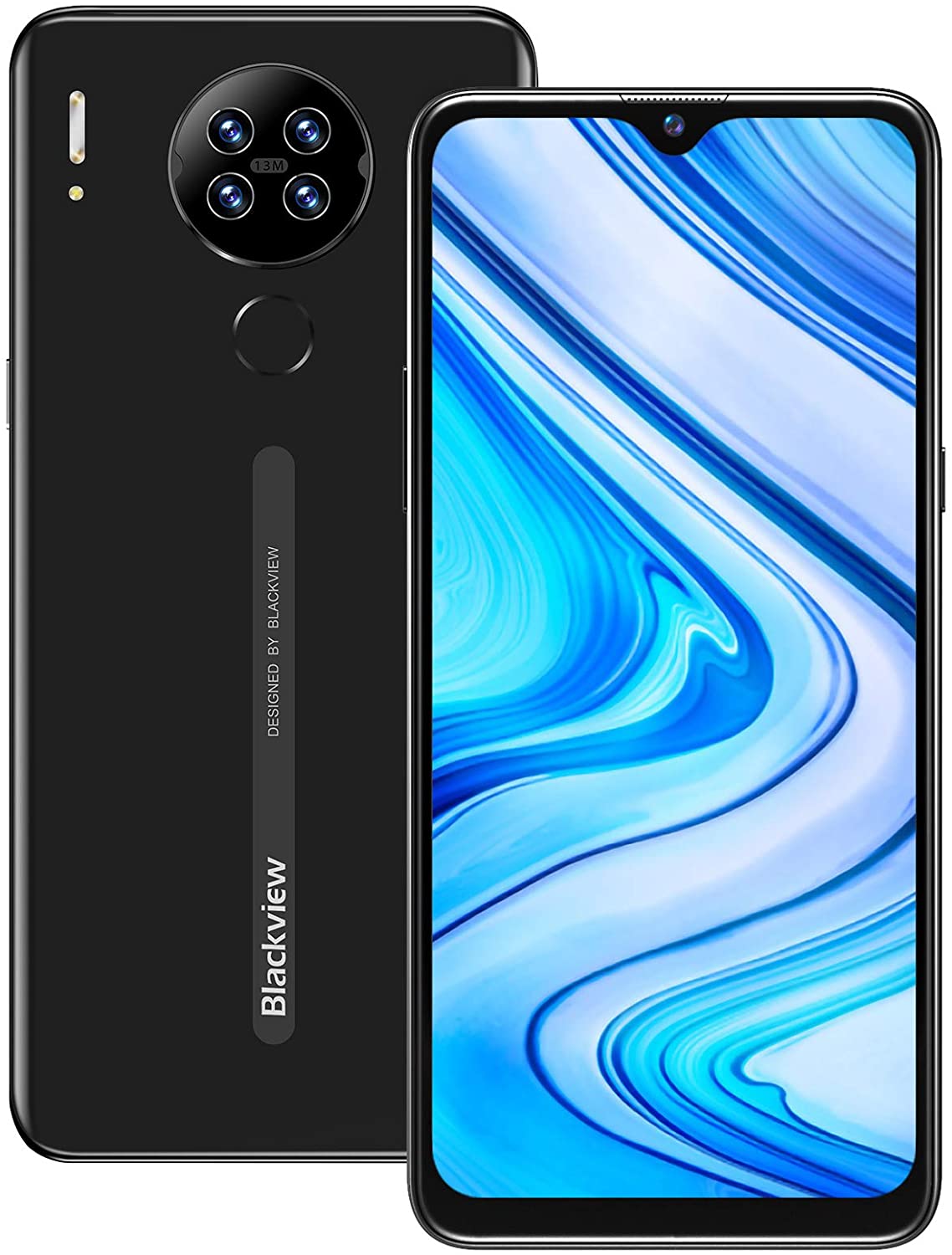 Weighing 180 grams, this smartphone by Blackview might be a little heavy but rest assured, it is a highly durable device that promises longevity. The design is attractive and available in various colors, including blue, black, gray, and red. Along with a fingerprint reader, it also comes with a Face ID recognition feature that offers adequate safety for your phone.
One of the most promising aspects of this phone is that it is loaded with a 4200mAh battery. If 16 GB of internal storage doesn't seem sufficient to store all your data, you can use a micro-SD card to expand the memory up to 128GB. The device supports 4G connectivity and is compatible with SIM cards offered by most cellular network companies.
A very good smartphone for those who want to own a device that could last for several years without giving them any trouble.

The big battery life should attract those constantly on the move and never have enough time to charge their phone.
6.21-inch waterdrop display screen

Strong battery life

High-quality audio output

It runs on Android 10
Slightly heavy

It gets slow at times
A Versatile Smartphone with a Super Stylish Design
Moto G7 Turbo Charging Smartphone
Check Price
Few budget smartphones offer a combination of great performance and a sleek design. Apart from promising turbocharging, the phone boasts massive battery life. This ensures that you will neither have to worry about not having enough time to charge the phone nor running out of battery after using the device for a while.
This smartphone comes with all the essential features you would expect in a good quality smartphone. The 6.2-inch display screen offers good clarity and improves the experience of watching films and other video content. On the back of the phone, you can find a fingerprint reader that is very responsive to touch.
Why Should You Buy This?
If you have been wanting to buy a phone that not only performs well but also looks very stylish, then look no further and get this phone.

Those who love watching video content, clicking pictures, or taking videos on their phone must invest in this device.
Pros
Affordable

Full HD resolution

It has a fingerprint scanner

Solid performance
Cons
Not waterproof

Limited pre-installed apps
Budget-Friendly Smartphone with A Very Attractive Design
Tracfone Samsung Galaxy A10e 4G Smartphone
Check Price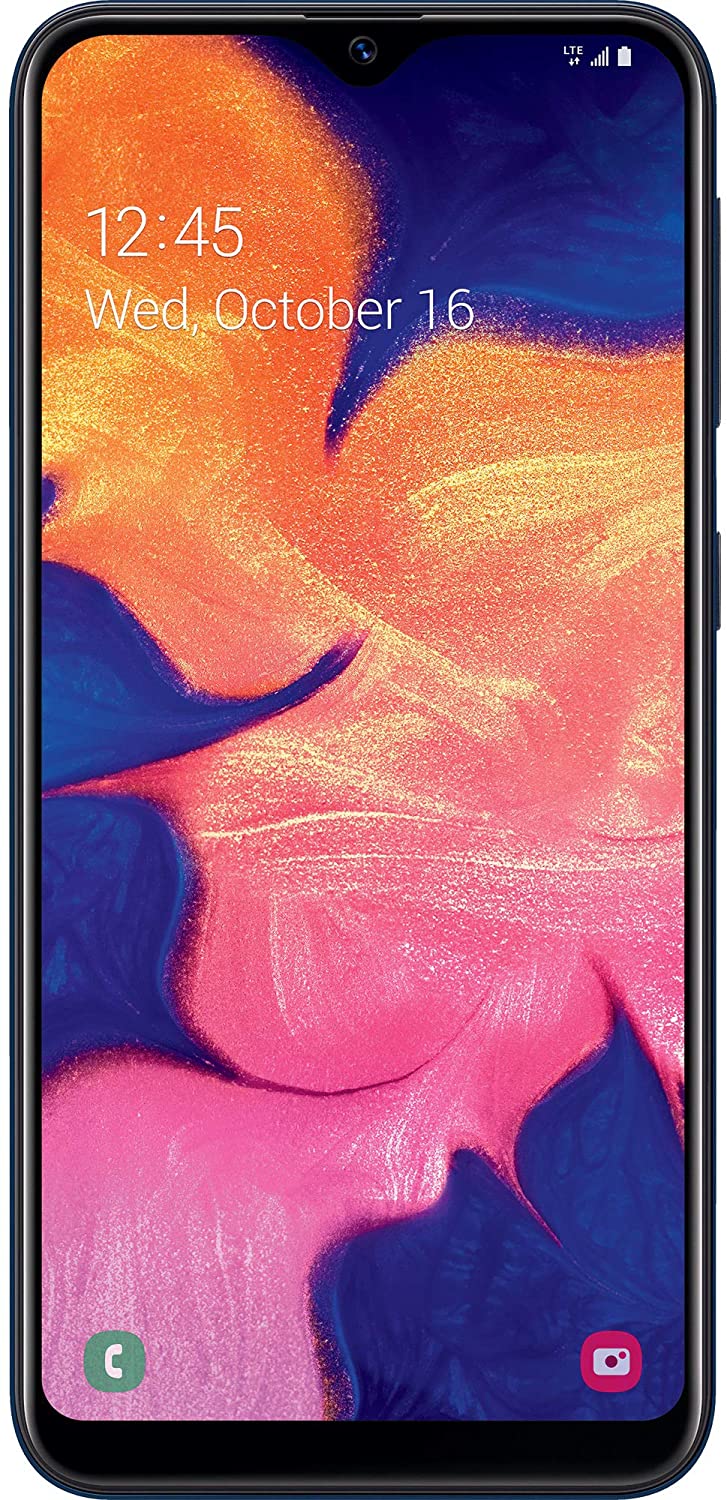 This smartphone by Samsung promises you good battery life and a beautiful design. If these were the two things you were looking for in a smartphone, you must invest in this device. The phone features a 5.83 inches LCD screen and is compact enough to comfortably carry around in your hand.
It has an internal storage capacity of 32GB which should be okay for users who don't keep a lot of data on their phones. The good news is that you can add as much as 512GB of storage space with the help of a micro-SD card. The 3,000mAh battery lasts for more than 10 hours on a full charge. Since the device supports 15W fast charging, you won't have to worry about keeping it charged for too long.
Why Should You Buy This?
Those who are on a budget and wish to invest in a well-designed and attractive phone could get one of these.

Ideal phone for people who are on the move throughout the day and don't want to go through the hassle of charging their device repeatedly.
Pros
Long-lasting battery

Eye-catching design

Durable components

Compatible with dual-band Wi-Fi
Cons
Limited internal storage

Average audio quality
High-Utility Smartphone with IPS Technology Laced LCD Screen
ZTE Blade Vantage Powerful Processor Smartphone
Check Price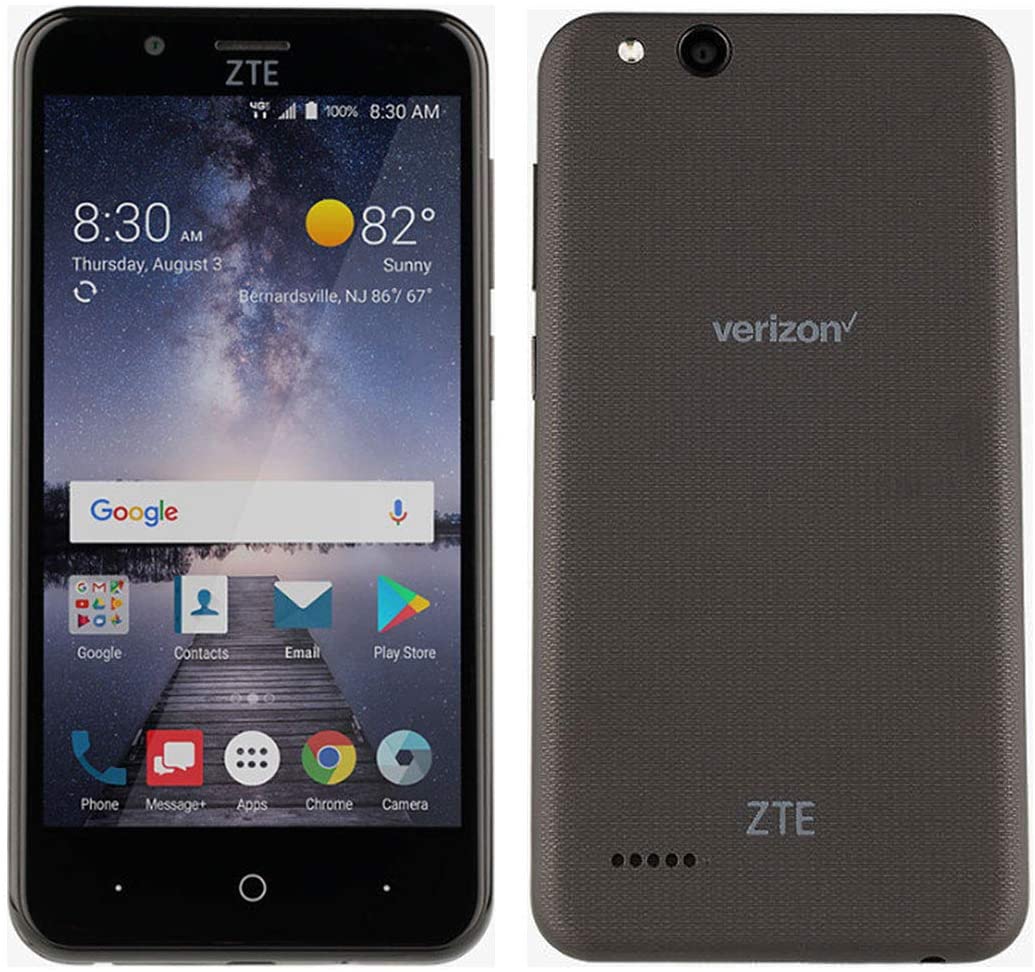 Powered by the very reliable Qualcomm Snapdragon 210 MSM8909 chipset, the ZTE Blade Vantage wouldn't let you down while performing any task. The LCD screen is equipped with IPS technology for producing sharp and colorful images. The screen is 5-inches wide and offers a resolution of 480 x 854 pixels. Unlike most smartphones, this device features a battery that can be easily removed.
The phone's dimensions are 145.3 x 72.4 x 9.14 mm, weighing 144 grams. It has 16 GB of internal storage support and 2GB of RAM. There is a possibility of expanding the memory up to 256GB using a micro-SD card. You can take decent-quality pictures with an 8 MP rear camera and a 2 MP front camera. What's interesting is that the camera comes with an auto-focus feature that helps you set the camera's focus while taking pictures effectively.
Why Should You Buy This?
It is a good device for those who have been looking for an affordable phone that can perform a variety of tasks with effortless ease.

People who are particular about their smartphone having a fast and reliable processor should invest in this device.
Pros
Auto-focus feature

Removable battery

Features a Micro-SD card slot

IPS technology-enabled screen
Cons
Battery life could have been stronger

Not durable enough
You may also read: These Are Top 10 Expensive Smartphones Of All Time
Massive Battery to Last a Weekend
LG X Charge
Check Price
LG X Charge has solved the problem of a short battery by combining a huge battery with a reasonable screen resolution. The battery is powered at an amazing 4500 mAh, and the standby time could be the whole weekend. The screen has a 5.5-inch HD Incell Touchscreen display with a resolution of 1280 x 720 pixels, much less when compared to the competition. The phone is a rebranded version of the XPower2.
The processor is an unknown quad-core (it is probably the MediaTek MT6750), clocking at a speed of 1.5 GHz. This combines a RAM of 2 GB and an internal memory of 16 GB, which can be extended to a microSD card. The rear camera is a 13 MP one with a front camera of 5 MP resolution. The latter supports gestures. The phone operates on Android 7.0, Nougat, which is overlaid with LG's customization skin.
Other specs include a Bluetooth 4.2 version and a micro USB 2l.0. The phone is 8.4 mm thick and weighs 164g.
Recommended For:
Those looking for extended battery life. What it lacks in processor punch, it makes up for with its battery, which could last you the weekend.
This isn't for you if you're looking for a fast phone. However, it is a decent option if you want to buy a cheap phone with a BIG battery and the latest Android version.
Suitable for users who spend more time on the go and wish to have maximum usage between two charges and a big screen.
It targets heavy-duty users who want a competitively priced smartphone with advanced camera features, like Auto Shot; Gesture Interval shots; Sharing images is easy using Quick Share.
Perfect for those who want to watch movies and videos, play games, surf social networks, and share content while on the go. The viewing experience is immersive with vibrant colors.
It satisfies the demand for entertainment with high-speed data while on the go.
Conclusion
Budget Android phones will not offer you the experience of a Google Pixel or a Galaxy S9 but are reasonably good enough for most people. Budget smartphones are not always able to hit the mark concerning all features. It is difficult to assemble a desirable phone with full functionality at a low price. Yet, all these phones come with up-to-date software and good security features. They are reasonably priced and offer good value for money. Though there are plenty of top-of-the-line Android phones with superior features, not everyone needs all these bells and whistles, and not everyone can afford them. Many just need a simple, basic, serviceable device for communication that can get them through at least half a day.
Today, it is becoming quite difficult to find a really bad phone. You don't necessarily have to empty the coffers and buy a flagship model. You can get full-featured ones at budget prices without too many compromises.