Technobezz is supported by its audience. We may get a commission from retail offers
The television set undoubtedly shares a long and beloved history with the users, but it is not the only device.
OptomaUltra-Bright High-End Projector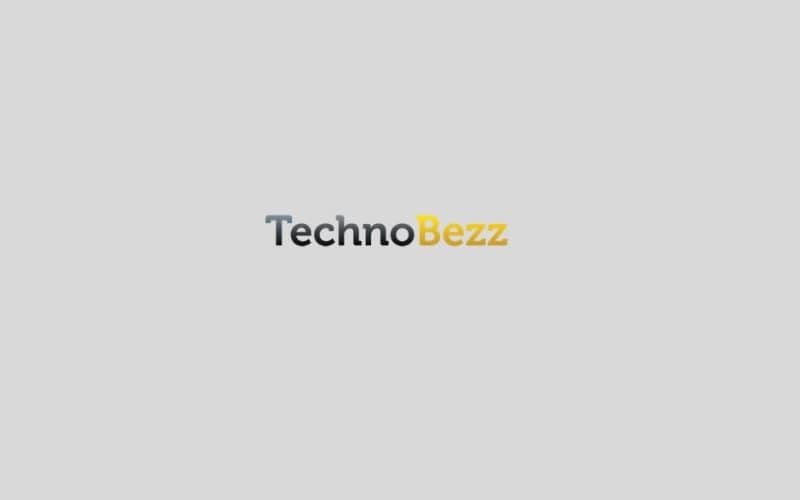 Jifar 12000 Lumen 4K Projector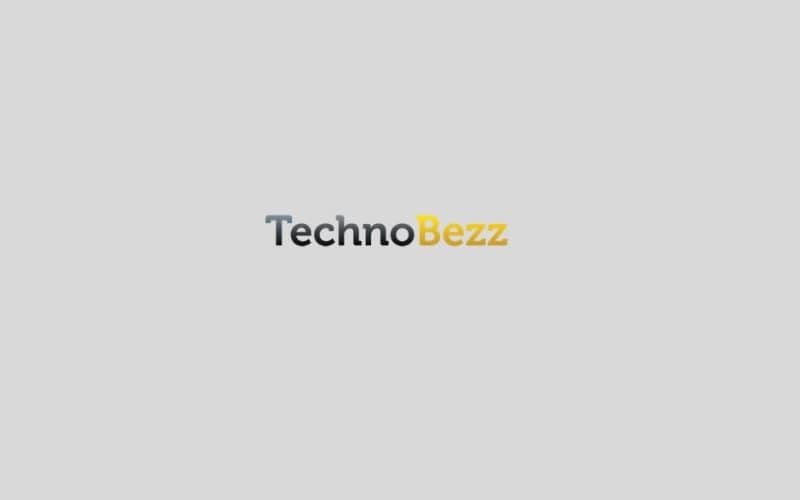 Yowhick45 Watts Outdoor Bluetooth Projector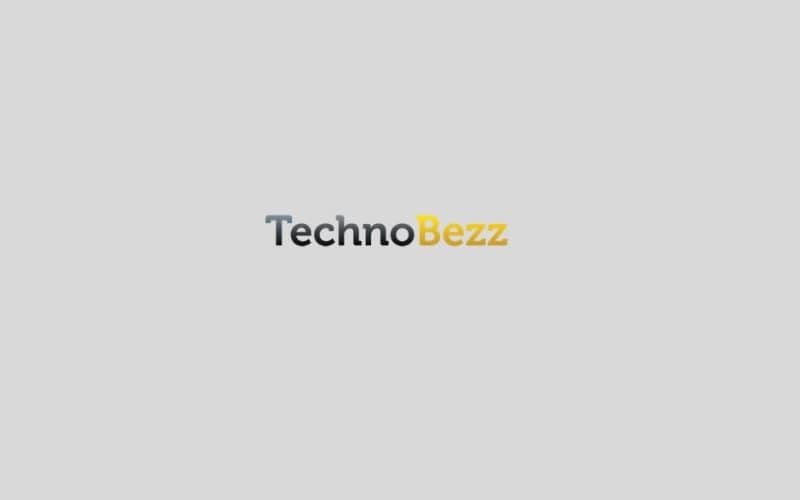 Table of Content
The television set undoubtedly shares a long and beloved history with the users, but it is not the only device. Projectors have always helped viewers to experience a movie theater-like experience in their homes. Some people enjoy watching their favorite movies on gigantic 100-inch screens and getting any TV set that is bigger than 70 inches is going to burn a hole in your wallet. Here is where a projector comes in and we are going to talk about some of the best projectors available today.
With today's technology, you can project 4k videos, video games, HD pictures, and Blu-ray movies onto your wall and have an unparalleled viewing experience at a fraction of the cost. Sadly many people believe that projectors are difficult to set up and expensive to maintain which is completely untrue. There was a time when home projectors were difficult to set up but that's all in the past. Today, you can set it up within a few minutes and you don't even need to be tech-savvy for installing it.
An 88-inch OLED TV may provide a superior viewing experience than a home projector in the presence of sunlight but it would cost you a small fortune. For roughly a thousand dollars, you can get a similar viewing experience with only a slight drawback of not being able to watch stuff in sunlight. Keeping your projector in a dimly lit room is an incredibly small price to pay considering the more expensive alternative.
Buying Guide
When it comes to buying projectors, don't buy the first model you see online. Like all devices, you have good ones and terrible ones on the market. Before buying anything, you need to see if certain criteria are being met. Some of the most important aspects of a great value projector are the
resolution
brightness capability
contrast ratio
throw ratio
lamp life
Given below are some of the top projectors available for purchase in the market today. They cover a wide spectrum of price points and features to give you a well-rounded pool of potential picks to choose from. Once you have found the right one for your needs, you need to do a little bit more research online to get to know the product better.
See also: Best gaming TVs
Top Best Projectors
Premium Quality Gaming Projector with 4K Video Output
Optoma Ultra-Bright High-End Projector
Check Price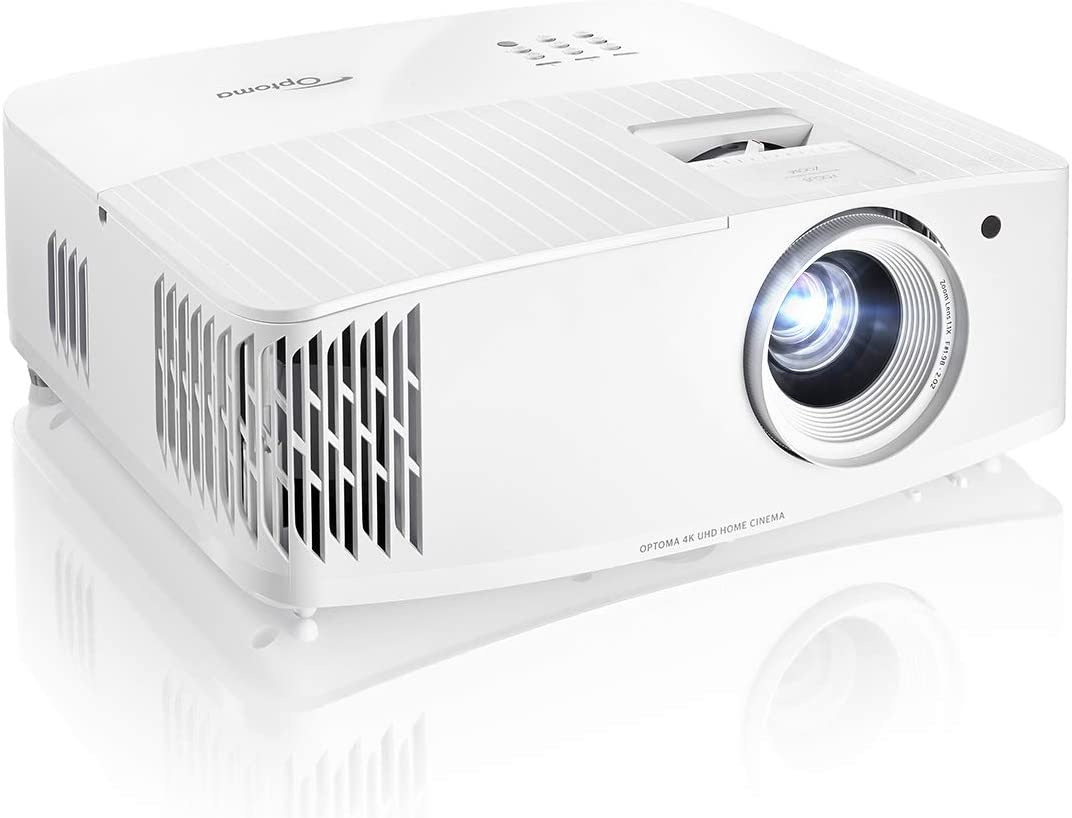 Though not commonly used as standard projectors, gaming projectors are quite popular gaming serious gamers who like to see all the action unfold on a large screen. This gaming projector by Optoma comes at a very high price but if the price tag doesn't bother you, you should definitely get it home and enjoy all the premium features it offers you.
Since the projector offers 4K video output, it is not just suitable for experiencing high-end gaming on the big screen but also for watching movies and other video content. The 4.2 ms input lag ensures that you do not face any lagging issues while using the projector. With a 3,600 lumen output, you will never have to worry about the images looking dull.
An ideal option for avid gamers who wish to have a better look at their gaming performance on a big screen.

Also recommended for those who love watching movies and shows being projected on a big wall by a 4K projector.
Long-lasting

4K video output

Easy functionality

Good brand support
Expensive

Some features could be updated
Moderately Priced Projector with 5G Connectivity
Jifar 12000 Lumen 4K Projector
Check Price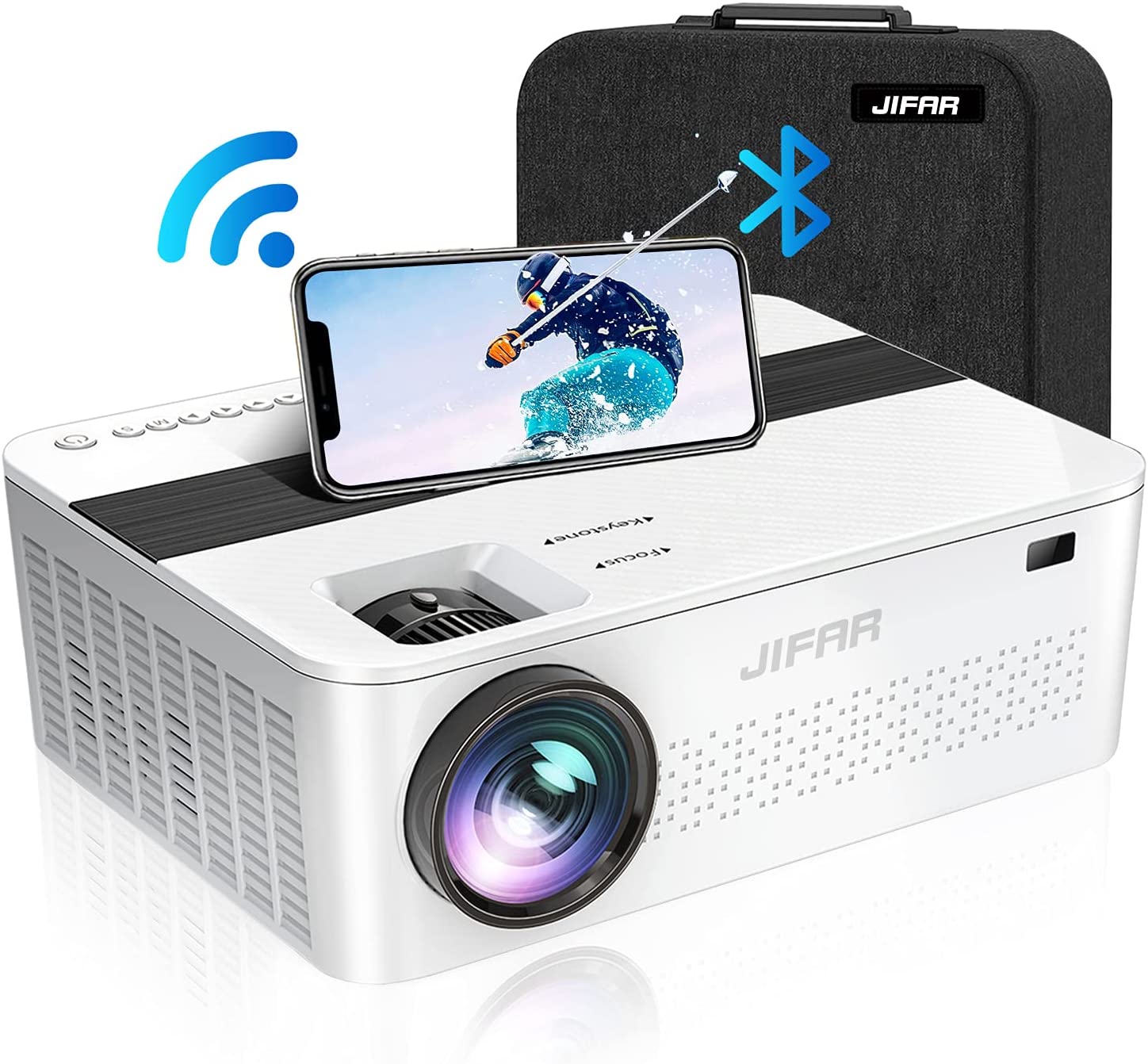 Though this projector by Jifar comes at a very affordable price, it offers the kind of features that you would expect to come across in a more expensive device. One of the highlights of this device is the connectivity support it offers. Since the projector comes equipped with Bluetooth 5.0, you can connect it easily to a smartphone, tablet, or any other smart device.
The projector offers a resolution of 1920 x 1080 pixels and a 4:3 aspect ratio. The device is as suitable for watching movies as it is for showing business presentations. The projector also features internal fans that ensure it does not get overtly heated up even when it has been used for a very long time.
Very few budget-friendly will offer you as many useful features as this one does.

Proves to be a good option for those who have been looking for a projector that comes with multiple connectivity options.
Moderate pricing

High brightness levels

Good thermal management

Strong connectivity support
Average build quality

Sharpness needs to be improved
Budget-Friendly Projector with Built-In HiFi Stereo Surround Speakers
Yowhick45 Watts Outdoor Bluetooth Projector
Check Price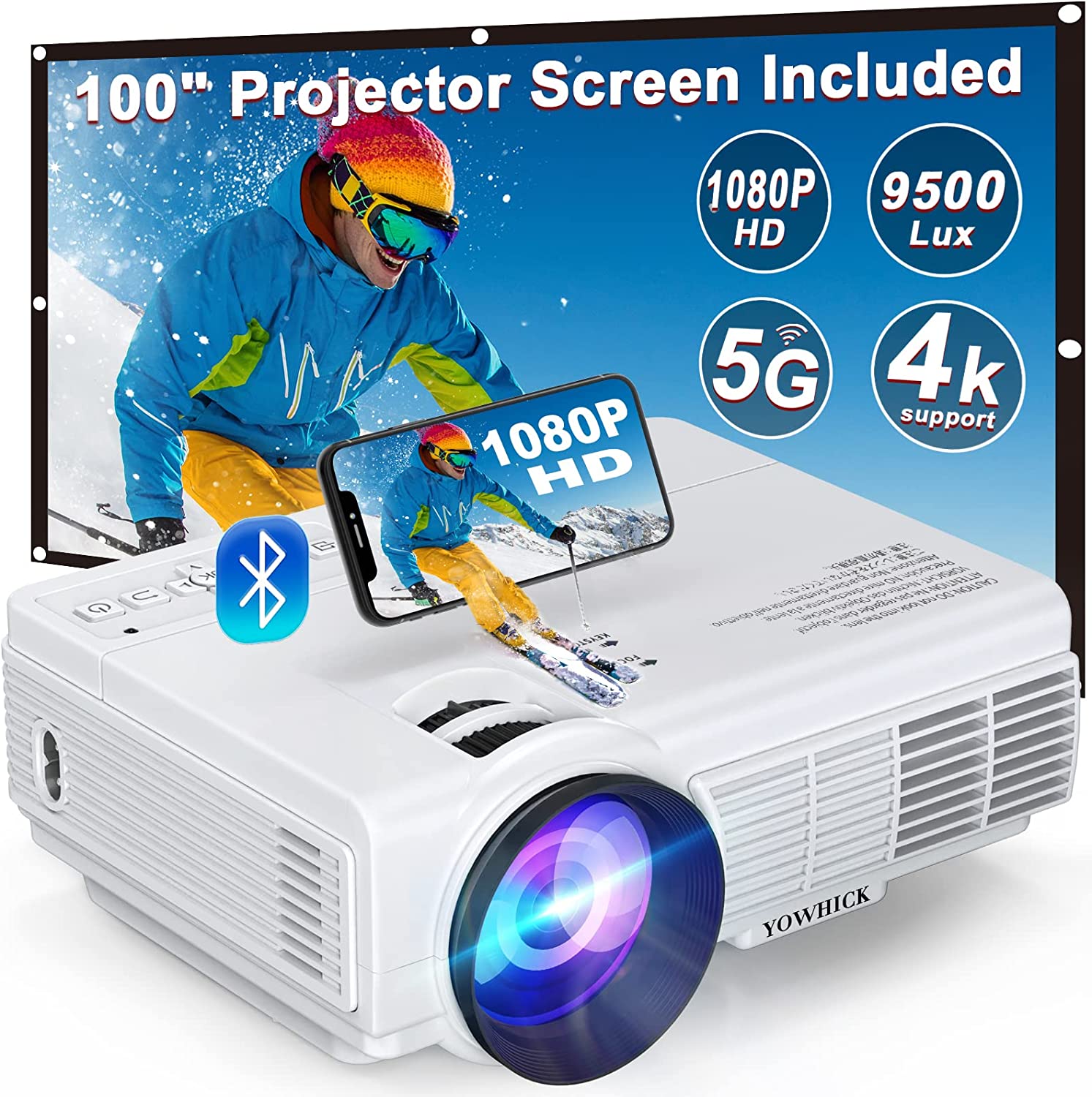 This Yowhick projector comes with the kind of mechanism that makes it highly suitable to be used in outdoor locations. The device comes equipped with HiFi stereo surround speakers. So, even if you do not connect external speakers to it, you can expect good-quality sound output from it. The brand offers a two-year warranty on the product and promises technical support for as long as you use it.
One of its most useful features is the zoom function that enables you to make suitable adjustments in image projection without changing the projector's position. When it comes to installing the device, you get multiple options to choose from. You can either set it up on a desktop or install it on a ceiling. It also offers bracket installation support.
A good option for those who wish to invest in a project that offers good audio output.

Also recommended for individuals who are on a budget and need a projector that can be placed in an outdoor location.
Affordable

Internal audio output

Supports 5G connectivity

Two-year manufacturer's warranty
Lack of premium features

Brightness levels should be higher
Portable Projector with 4D Keystone Projection
Tkisko Bluetooth Enabled 4K Projector
Check Price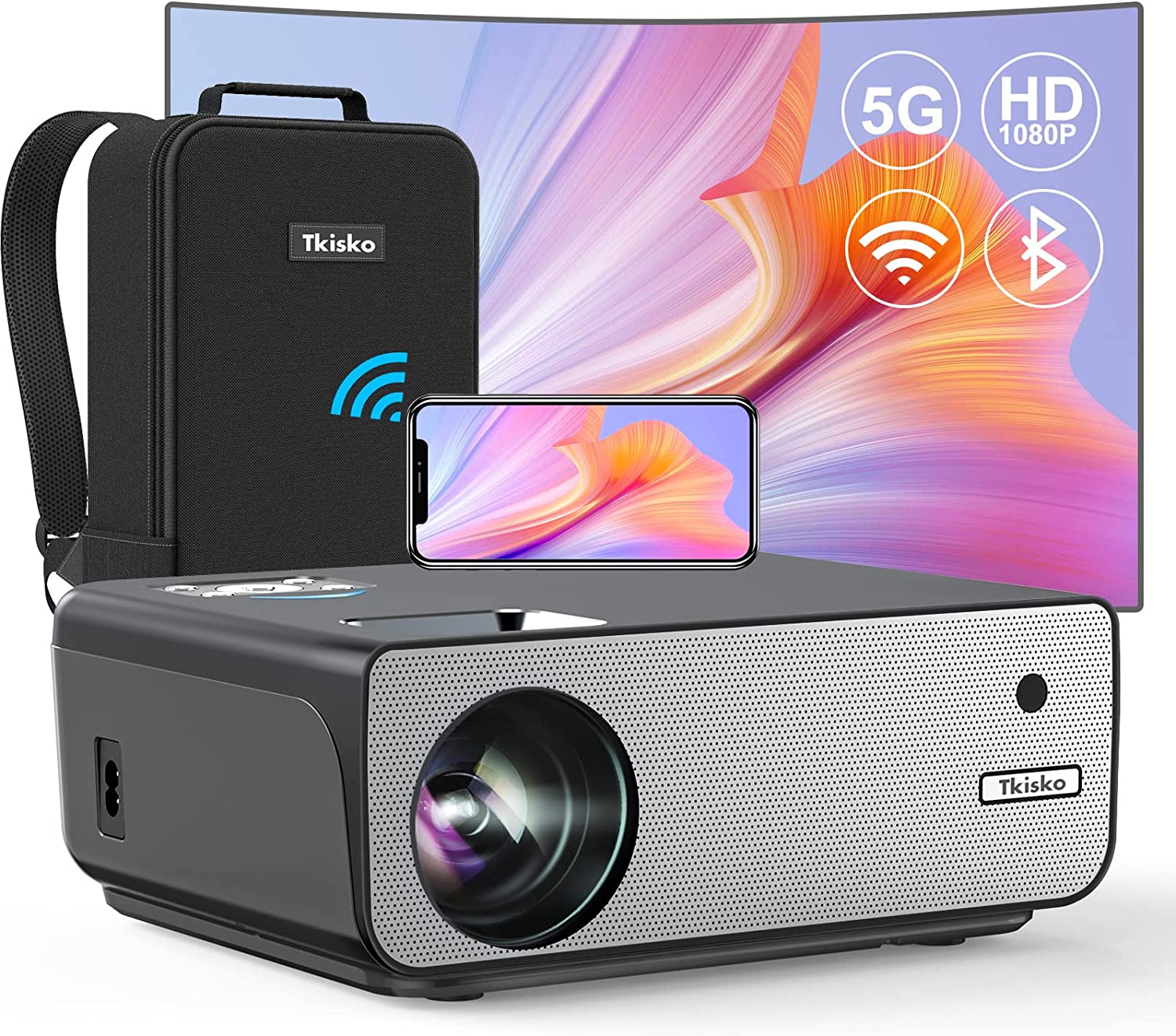 Because of its portable and lightweight structure, you can carry this Tkisko projector with you to any location without facing any difficulty. Since it is dust-proof, you can install it in any outdoor location and enjoy the projection offered by it. Its Bluetooth connectivity support enables you to connect it to any smart device with effortless ease.
The projector produces images in 1080p resolution and what you see on the screen will truly impress you. In case you need some privacy and wish to use a headphone, you can do so with the help of the 3.5mm audio jack. It supports both wired and wireless screen monitoring. The brand offers you free technical support for a period of 3 years.
Why Should You Buy This?
An ideal option for those looking for a device that offers 4D keystone projection.

Also recommended for individuals who wish to invest in a projector that offers an array of connectivity options.
Pros
Compact structure

Simple functionality

Responsive remote control

Multiple accessories provided
Cons
Limited adjustment options

Average color reproduction
Compact-Structured Projector with 120-inch Screen
Vecupou1080P WiFi-Enabled Projector
Check Price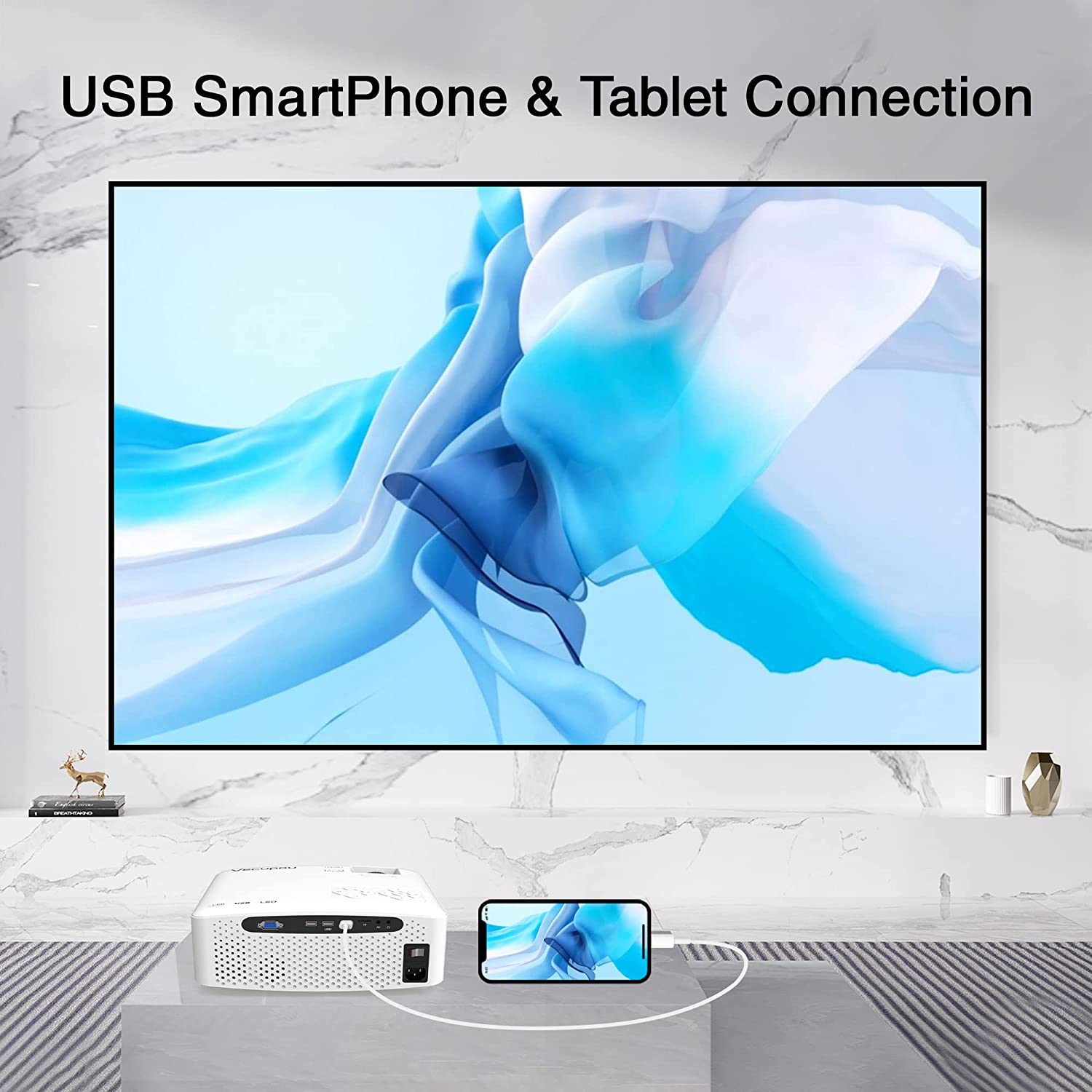 Featuring Wi-Fi and Bluetooth support, this Vecupou projector ensures that you will not face any issues while trying to connect it to some other device. From smartphones to flash drives, it supports the use of all types of modern devices. It is also compatible with devices like DVD players and optical drives that are sparsely used today. The projector offers a 1080p video output that makes it a delightful experience for one to watch movies, music videos, and other audio-visual content.
At 12000 lumen, the brightness level offered by this projector is quite impressive. The built-in stereo system produces high-quality audio output. Though it has not been specifically designed for gamers, you can also use it to project games on a big screen. The projector is easy to use and offers lag-free operation. The different buttons on the projector are strategically placed and it doesn't take long for one to figure them out. The 5G connectivity ensures the projector registers a very high transmission speed.
An ideal option for those looking for a budget-friendly projector that can be mounted on a ceiling.

Also recommended for individuals who need a projector which comes with a powerful internal stereo system.
4K video output

Robust stereo system

5G connectivity support

Compatible with most devices
Internal fans are noisy

Regular maintenance is required
1080P Projector with High Brightness Level
Ailessom 4K Movie Projector
Check Price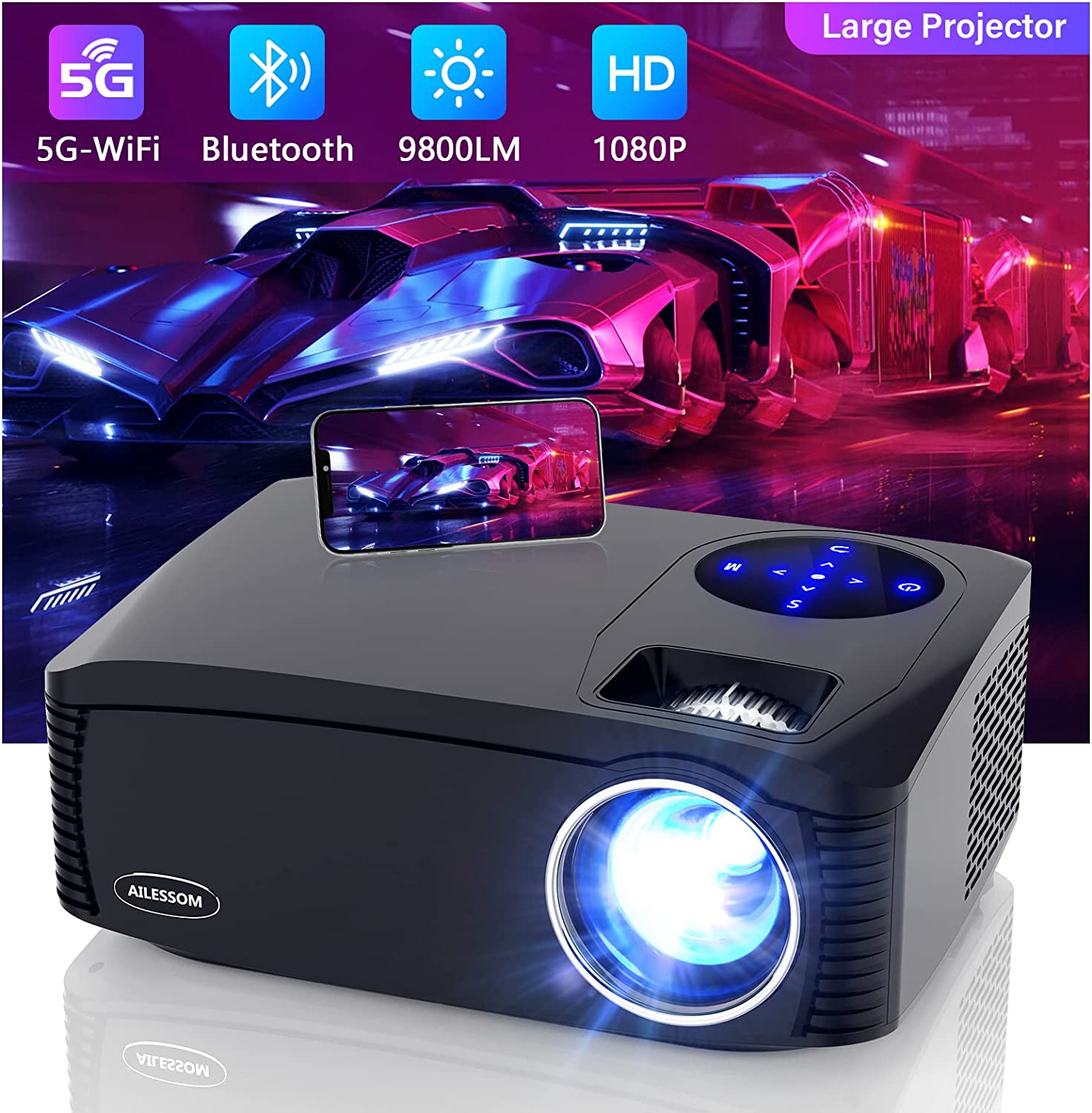 One of the highlights of this Ailessom projector is the brightness level offered by it. At 9800L, you can expect super-bright images to appear on the screen when you use this projector. It offers a contrast ratio of 12000: 1 and reproduces colors very well. Since it offers a resolution of 1920 x 1800 pixels, you will have a memorable experience watching movies and shows.
The 450-inch screen is huge and you can't help but get immersed in the images when you see them getting projected. Using the zoom function, you can change the size of the image as per your preference. The optical engine is sealed and ensures no amount of dust gathers on the lens or the machine.
Why Should You Buy This?
Recommended for those who have been looking for a projector that can produce high-quality images.

Also a good option for individuals who have been planning to invest in a 4K projector that is ideal for watching movies.
Pros
Dust-proof

4K video output

Multiple connectivity options

Built-in dual stereo speakers
Cons
Not compatible with cable TV

Components could have been of better quality
The Bottom Line
All in all, getting a great projector can save you a lot of money and effort when it comes to your personal entertainment. If you love watching movies, then your ultimate goal would be to have a large enough TV that could mimic the theater or cinema experience in the comfort of your own home. However, getting a TV big enough to do that would cost you a small fortune. With a projector, you can get a similar experience at a fraction of the price. The amount of money you save depends on how much you are willing to compromise on certain features and details. If you don't need the latest technology or pristine visuals, you can get a mini projector for dirt cheap and watch your favorite content on a big screen. Even if you go for a premium projector, you will still end up paying less money than a gigantic TV.
Before getting anything, you need to assess your needs so that you have better information at hand when you go about browsing for projectors. What is your budget? What are you willing to compromise on? Do you want one for indoor use or outdoors? Would you mind setting up the projector in a dark room or are you adamant about it being in a well-light room? Once you have found the answers to these questions, you can shortlist your favorite devices more easily and quickly. Then all you need to do is a little bit of research and you will be on your way to getting the perfect projector for your needs.
---