Featured in this article (opens in new tab)
The home entertainment scenario has significantly improved in the past few years, with impressive video quality, sound, and new-age consoles offering a much better gaming experience than they used to. The best gaming TVs are the ones that provide improved refresh rate, super scaling capabilities, and 4K resolution with HDR capabilities.
Buying Guide
Apart from popular manufacturers like LG and Samsung, many new players have entered the market. Brands like TCL and Vizio are more popular as they provide affordable UHD televisions at budget pricing. Whatever your brand choice, look for the most common features a gaming television should have besides some unique features to enhance your experience.
Consider the following while selecting Gaming TV
Built-in Fire TV
Budget-friendly
Great visual clarity
Bluetooth speakers for wireless surround sound
Access to global streaming apps
Automatic adjustment of visuals and audio
Alexa voice control and Google Assistant features
See also: Best Gaming Laptops
Best gaming TVs
UHD Fire TV from Insignia with Brilliant Visuals
Insignia 55" LED 4K Smart TV
Check Price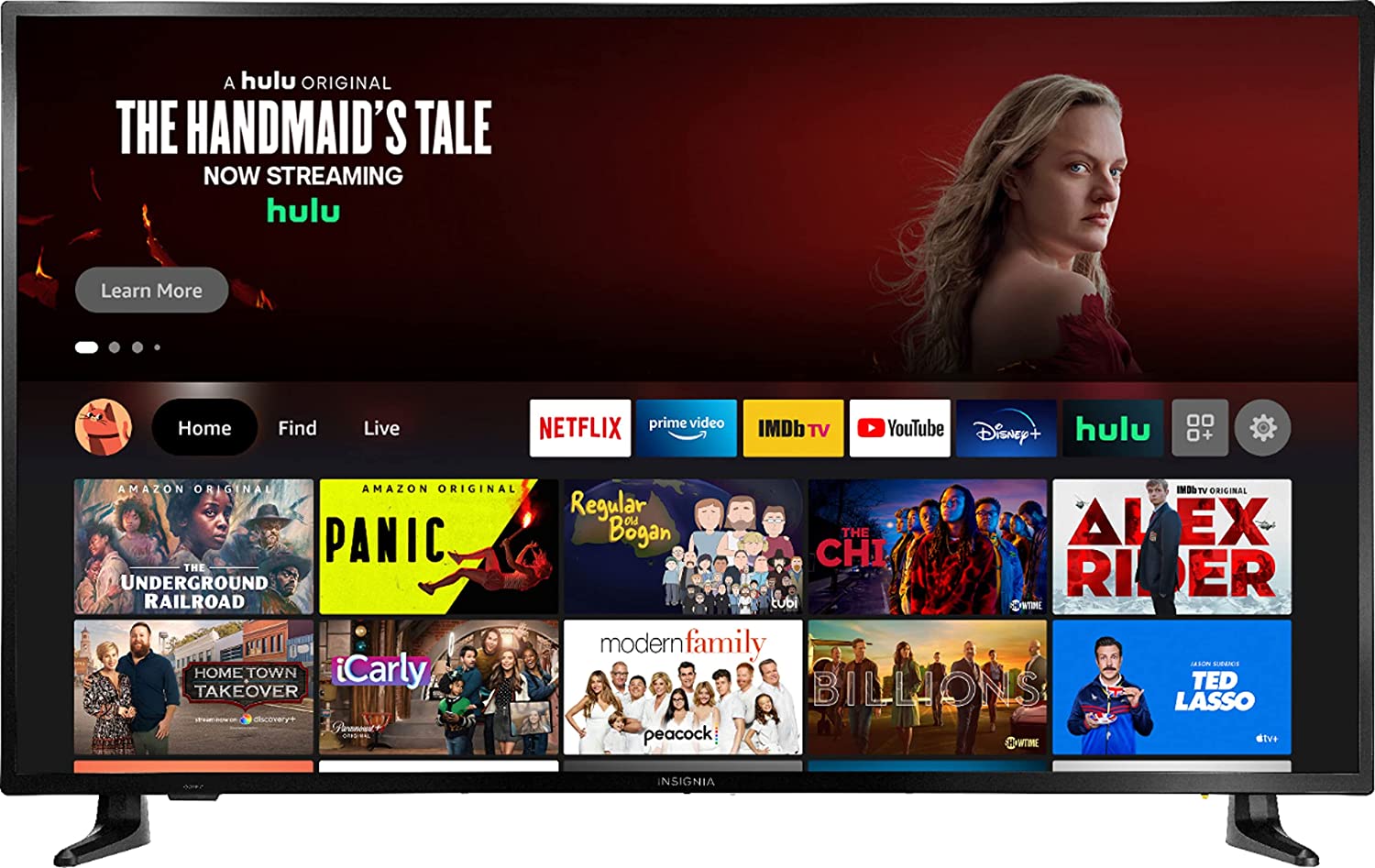 The stunning Insignia TV makes viewing a memorable experience with its ultra 4K features, providing extremely superior quality visuals. One of its most arresting features is its voice control which allows you to control it with your voice. With Alexa at your fingertips, you can choose from wide-ranging entertainment content.
This TV supports HDMI ARC and HDMI eARC and includes a DTS studio sound. The surround sound furnishes you with the ultimate theater-like experience. This TV also has apps like YouTube TV, Netflix, and more.
This TV offers a plethora of movies, TV serials, and more. You can also access Apple and Sling TV and indulge in Disney, Netflix, and Amazon Prime videos.
You don't have to worry about the extra cable as it comes with a compatible soundbar.
It comes with a built-in Fire TV
Great visual clarity
Access to global streaming apps
Alexa Voice Control
Backlight shines unevenly across the screen
Bad viewing angles
65-inch Smart TV with Dolby Vision from Amazon
Amazon Fire TV with Alexa and Privacy Protection
Check Price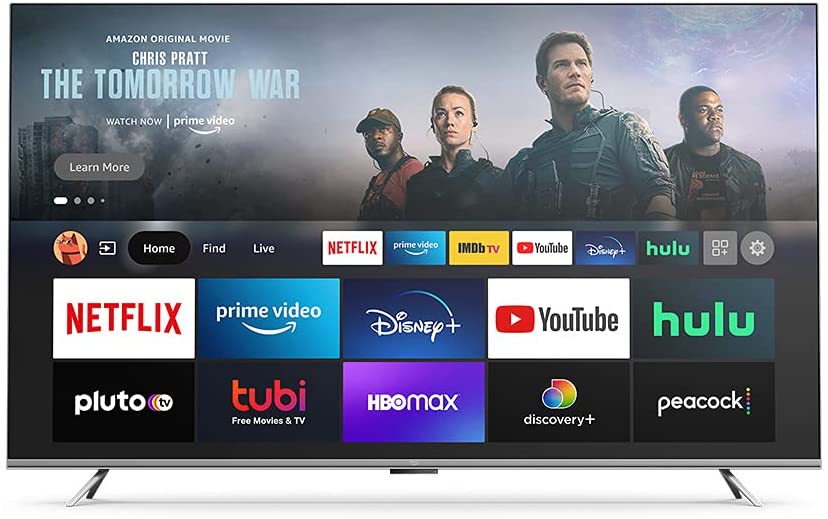 This Amazon Fire TV comes with High Dynamic Range (HDR) technology, which offers life-like visuals of arresting colors. Its impressive range of features includes hands-free voice commands which enable Alexa to open your watchlist, search for your favorite genres or even play a trailer of a forthcoming movie or music video.
The enhanced new features of Alexa assist you with viewing your shopping list and understanding the current traffic situation. Its 3 HDMI ports enable you to connect with all your devices. You can stream more than a million movies and television serials at leisure.
It is designed to protect your privacy and has a switch that can easily disconnect the microphones.
You can watch live and free TV, enjoy your preferred music and play varied video games.
Budget-friendly
Enhanced Fire TV features
Minimal input lag
Balanced visuals
Very few gaming features
Color contrast is mediocre
AI-Powered 65-inch OLED Smart TV with Self-lit Pixels
OLED C1 Series with Built-in 4K Display from LG
Check Price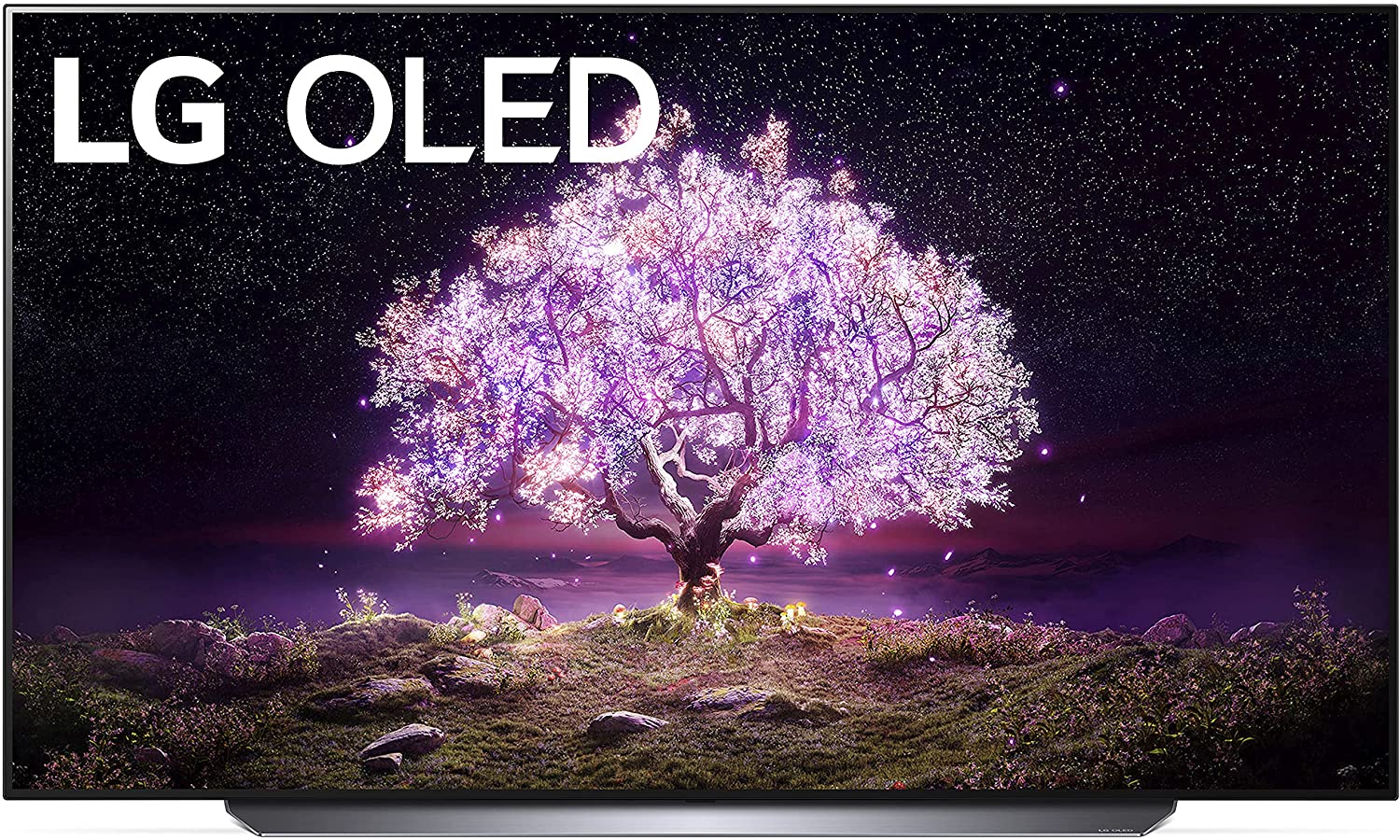 The LG OLED comes with unprecedented self-luminous display technology. Millions of self-lit pixels offer you a spectacular viewing experience. Its Dolby Vision IQ offers picture settings under the category of content and environs to create a cinematic experience. From the frame rates to the colors, every deliverable is pure perfection.
The LG OLED TV offers an indescribable experience for gaming geeks. Its G-Sync and FreeSync technologies deliver one of the smoothest gaming experiences one can ask for. The swift response and speedily-moving content give an adrenaline rush to all passionate gaming individuals.
The built-in Google Assistant and Alexa are the essence of convenience as they assist in controlling your home and smart devices.
You can watch movies in Filmmaker mode and access Apple TV plus, Disney plus, and LG channels.
Bluetooth speakers for wireless surround sound
Groundbreaking chip enabling content optimization
Automatic adjustment of visuals and audio
Offers personalized content suggestions
OLED screens are extremely thin and vulnerable to damage
UHD Smart Google TV with Thousands of Streaming Apps
TCL 55" 4K HDR TV with Built-in Chromecast
Check Price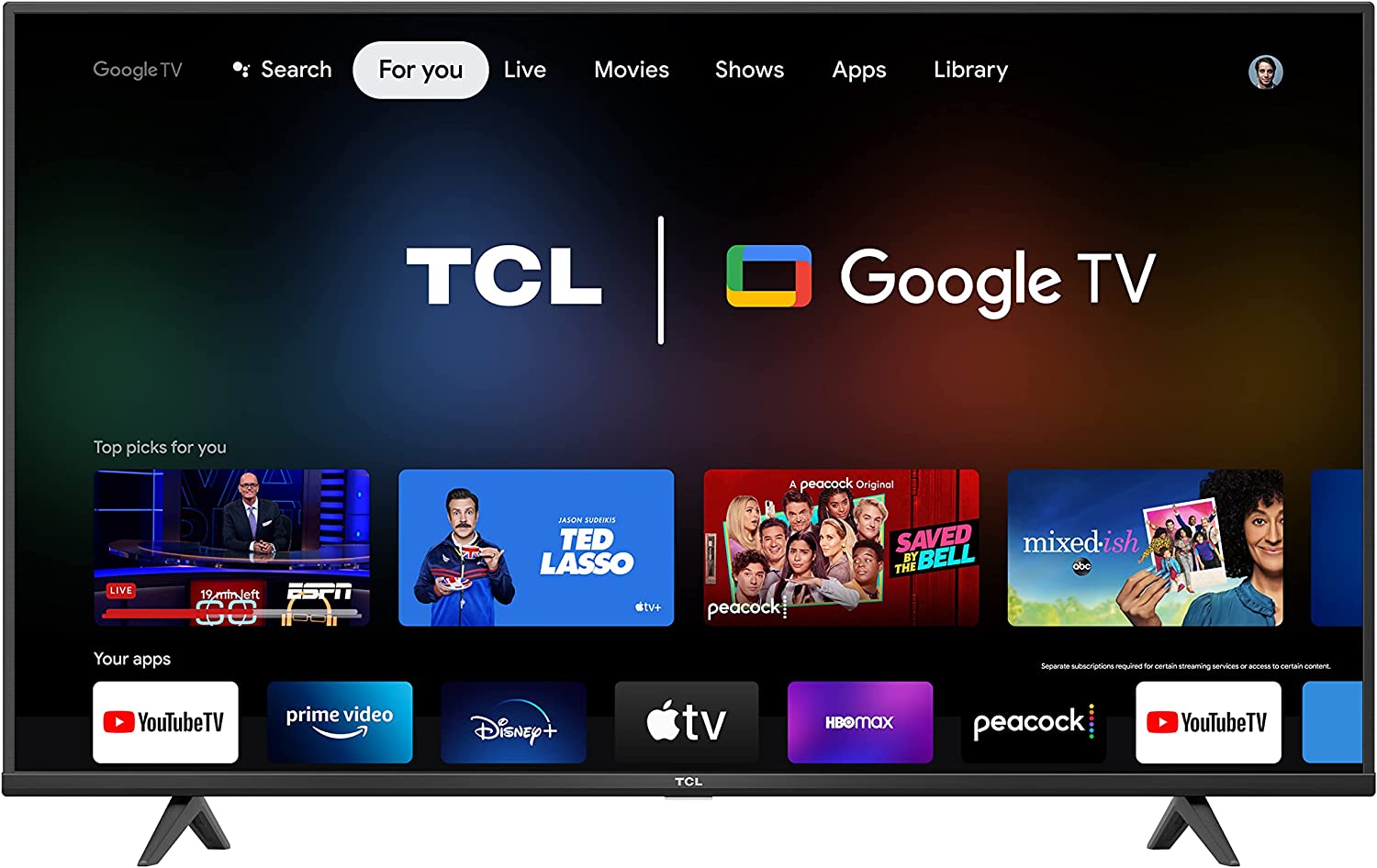 The TCL 55-inch television is known for its enhanced visual clarity and detail. It comes power-packed with numerous apps, movies, music, and other entertainment content. The Ask Google makes appropriate suggestions for your viewing pleasure. Its advanced digital TV tuner helps you enjoy free over-the-air channels.
The built-in Chromecast facilitates watching your favorite content on the TV screen of your mobile device. You can curate watchlists and get suitable recommendations based on your personal choices.
Why Should You Buy This?
Its 3 HDMI ports make this TV compatible with a range of devices, and its Dual-band Wi-Fi provides seamless content streaming.
It offers more than 700 000 movies and entertainment programs.
Pros
Wide-ranging content across categories for all age groups.
Google Assistant
Excellent visual quality
Cons
A few Google functions and browsers don't open smoothly
No Roku access
QLED Series 75-inch Android 4K TV with Dolby Atmos and Game Mode Pro
Hisense ULED Premium 75U7G TV
Check Price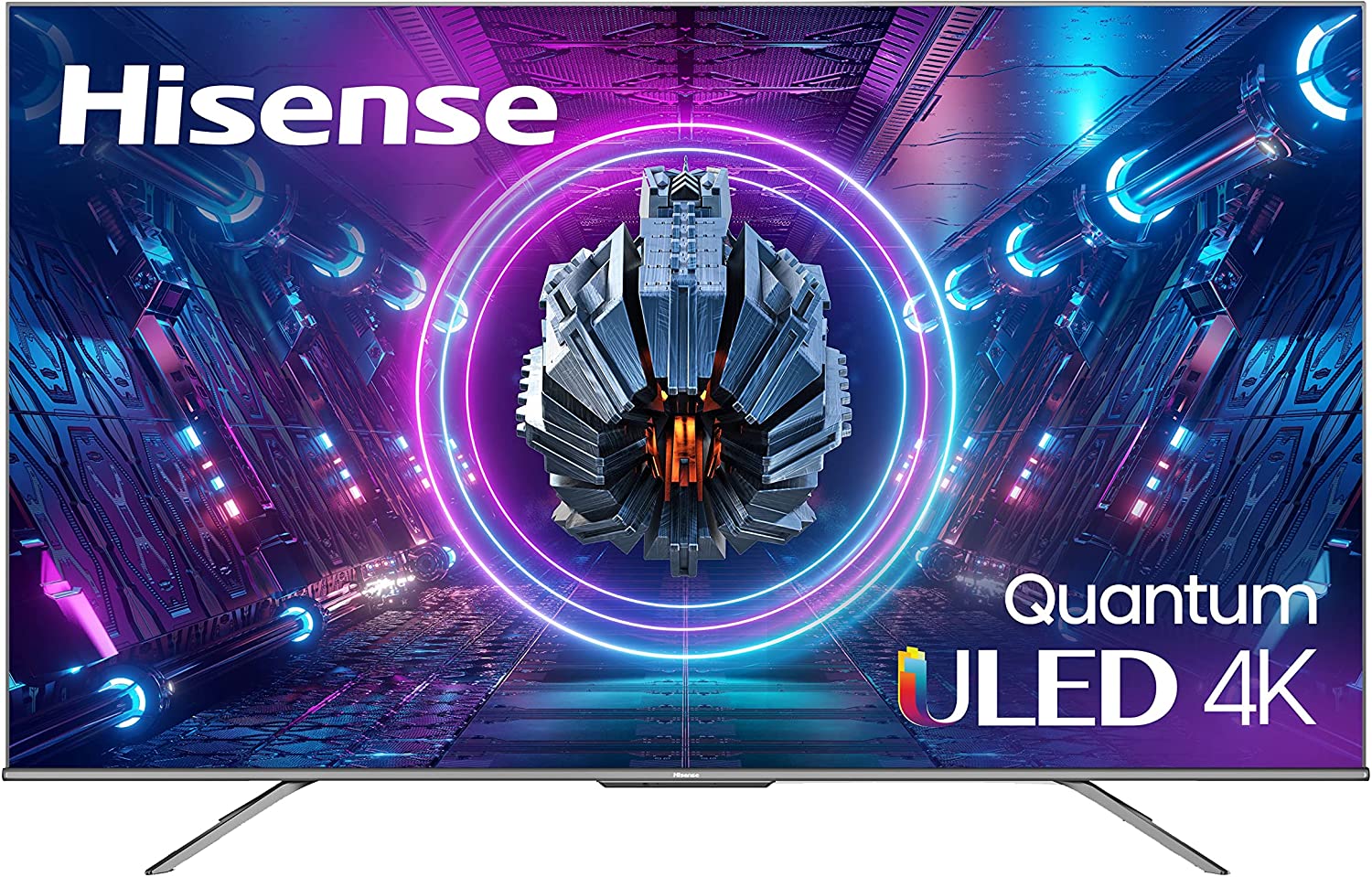 The Hisense ULED TV is a powerhouse of entertainment and includes excellent gaming features. Its billion-color combinations embellish the screen with a vibrancy reflected across movies and games. With a 120Hz refresh rate clubbed with Dolby Vision and Dolby Atmos, this TV is manufactured with superior software and hardware technologies that enable various adjustments in real-time.
This device comes with stunning gaming features, and the experience is enhanced with Ultra Motion technology, known for removing digital noise. The incredible audio, video, and visual offerings make this the ultimate entertainment device.
The TV produces High Dynamic Range colors, and the in-plain switching panels offer great viewing angles.
The TV is crafted with features that enable smooth switching between apps and flawless streaming.
Excellent visual quality
100-day warranty
Low input lag
No documents explaining settings/menu options
Google Assistant sometimes gets activated by ambient sound and pauses movies.
UHD 4K TV with Motion technology, Triluminos Pro Display, and X-Reality Pro
Sony X85J 65" UHD LED TV
Check Price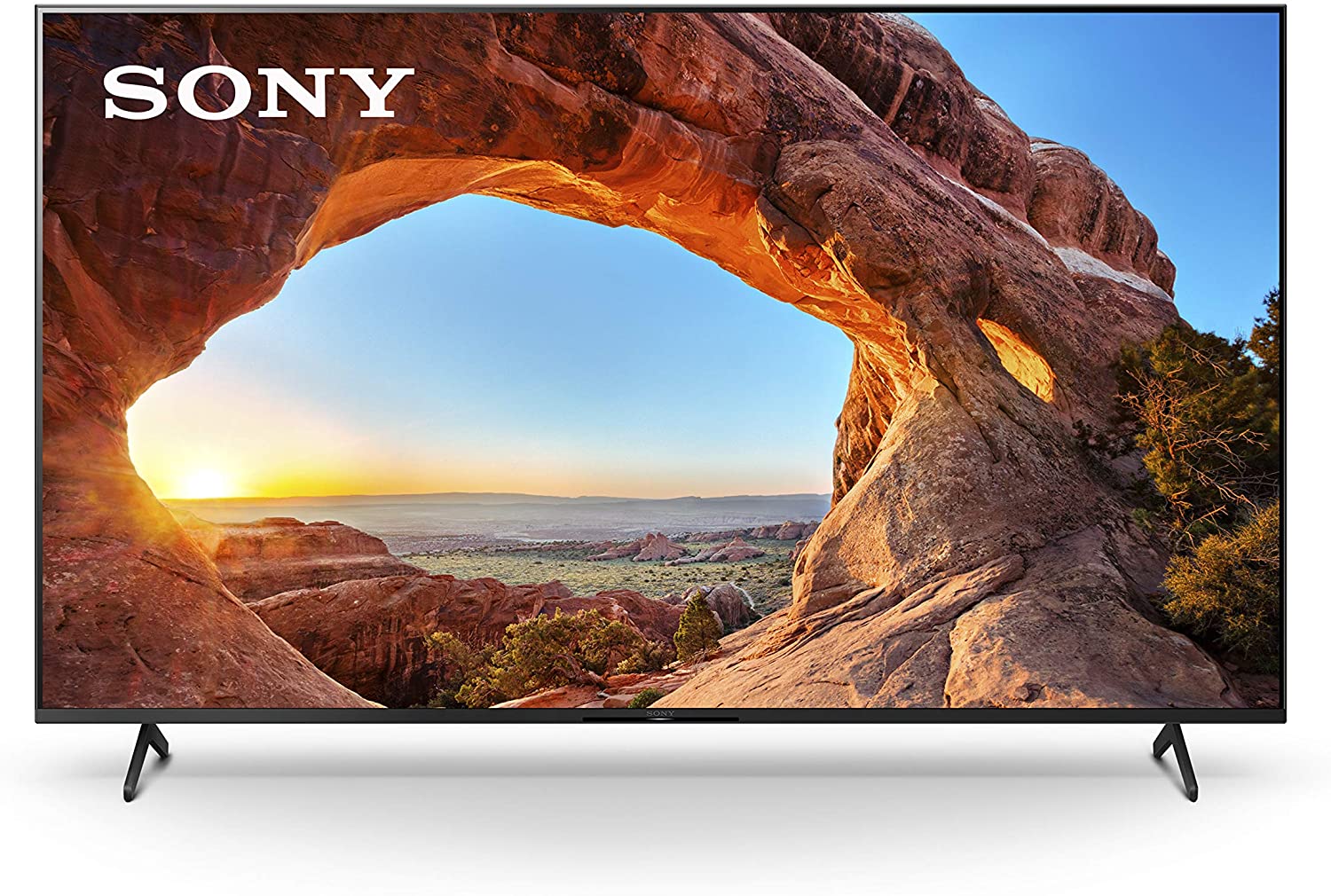 The Sony X85J brings colors to life and offers a real-life-like viewing experience. Its powerful X1 4K HDR processor and Triluminous Pro bring the TV alive. The HDR Remaster feature analyzes objects on the screen and adjusts the contrast of colors accordingly, offering excellent textures and depth to the visuals.
This TV comes with dynamic backlight control, a power-saving mode, and a display-off mode to preserve energy. You can connect to a Google Assistant-enabled device and control your Sony TV hands-free. Its ambient optimization technology creates an aesthetic environment that makes viewing pleasurable.
Why Should You Buy This?
The Sony X85J has an excellent response time. This leaves little space for blurring behind fast-moving objects.
It upscales low-resolution content well and offers a smooth and life-like viewing experience.
Pros
Made of 30% eco-friendly materials
Multi-dimensional sound quality
Ideal for enjoying sports
Flawless voice controls with Ask Google
Smooth streaming of video chats
Cons
Some issues with updates
Screen distortions in some cases
Bottomline
Choosing the best gaming TVs is easy because there is one for every budget and requirement. TCL has revolutionized the market with their affordable 4K televisions. Many of the newer models from most brands support a 120Hz refresh rate, a must-have feature for serious gamers. With Sony, LG, and Samsung offering both reasonably priced and expensive OLED models, it's only a matter of requirement and budget based on which you can pick your favorite television to enjoy gaming on the weekend. These televisions are also great for watching movies on Netflix or your UHD Blu-ray as they have HDR functionalities.