Technobezz is supported by its audience. We may get a commission from retail offers
The best phones for gaming are those that offer top software features along with cutting edge technology, to
| | | | |
| --- | --- | --- | --- |
| Red Magic 6 5G165Hz Refresh Rate Screen Smartphone | Black Shark 4 Snapdragon 870 Processor Smartphone | ASUS ROG Phone 5s Robust 6000mAh Battery Smartphone | Samsung Galaxy Note 20 Triple Camera Setup Smartphone |
| | | | |
| See on Amazon | See on Amazon | See on Amazon | See on Amazon |
Black Shark 4 Snapdragon 870 Processor Smartphone
ASUS ROG Phone 5s Robust 6000mAh Battery Smartphone
Samsung Galaxy Note 20 Triple Camera Setup Smartphone
Table of Content
The best phones for gaming are those that offer top software features along with cutting-edge technology, to offer powerful performance. Many developers are offering top-quality 3D games equal to console-quality for smartphones. People who wish to play these games on their smartphones will have to opt for phones that offer excellent visuals. The phones of "yesteryears" will not be able to handle the features of the latest high-end mobile games being offered these days. You need a smartphone that is future-proof for the next few years.
Buying Guide
The features necessary for such phones capable of handling today's and tomorrow's high-end games will depend on the processor, the graphics card, the RAM, and the general ecosystem of the phone.
Here are the top options for gamers, based on factors like screen size and quality, the battery size, VR capabilities, the processing power and so on.
See also: Best smartphones under $500
Best phones for gaming
High-End Gaming Smartphone with 5G Connectivity Support
Black Shark 4 Snapdragon 870 Processor Smartphone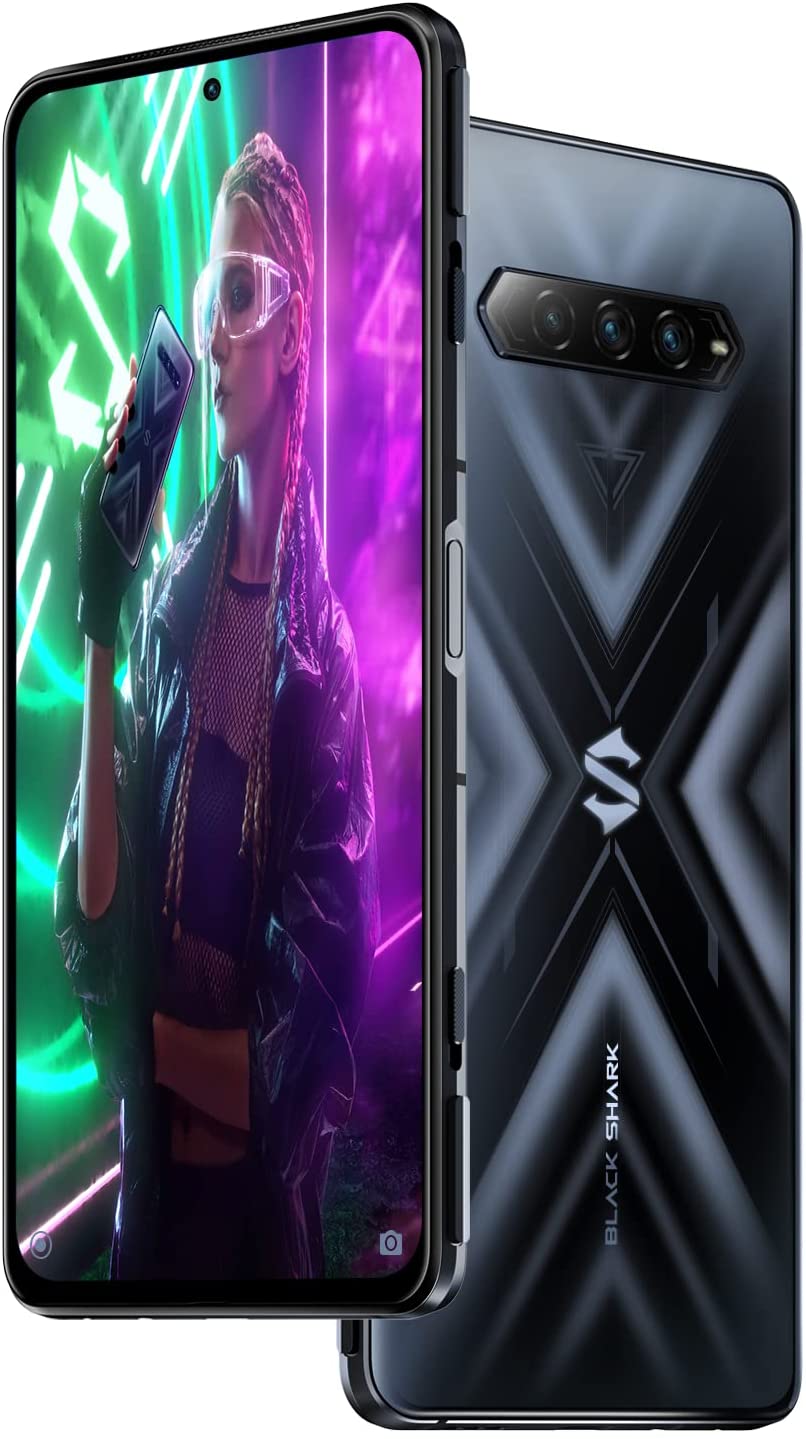 This smartphone comes with an AMOLED screen offering a refresh rate of 144Hz. The sharp display screen is one of the features that make it a great device to play games on. While the phone offers 120W fast-charging support, a 4,500mAh battery is just about decent for a gaming smartphone. The RGB lighting and magnetic pop-up triggers contribute towards making a well-rounded gaming smartphone.
A good option for those looking for a well-functioning gaming smartphone that can also perform other tasks and activities well.
It is also a good device for those who watch a lot of multimedia content and use a lot of photo and video editing apps.
RGB lighting
Excellent display screen
Features a headphone jack
Stylish metallic structure
Slightly heavy
Battery life needs improvement
Robust Gaming Smartphone with Elaborate Camera Setup
ASUS ROG Phone 5s Robust 6000mAh Battery Smartphone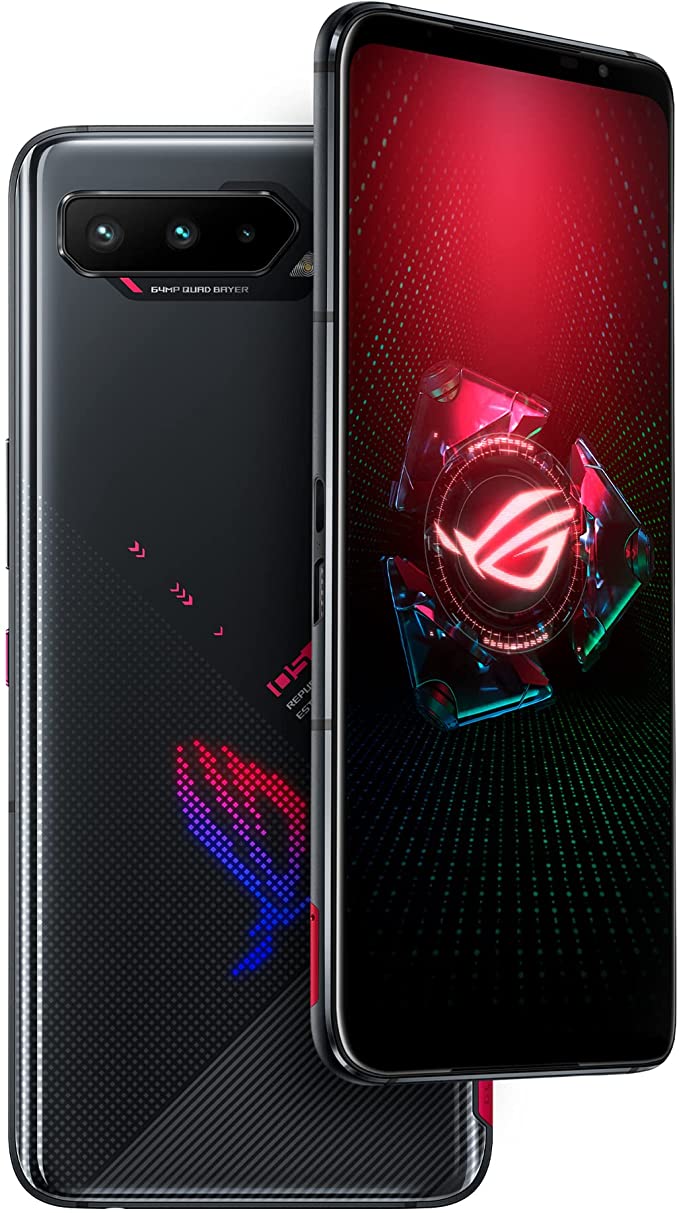 When you plan to buy a gaming smartphone, you expect it to have a long-lasting battery. The ASUS ROG Phone 5s comes with a 6000mAh in-built battery that ensures you never have to worry about the phone dying down while playing a game. The 6.78-inch wide display screen offers a very high resolution of 2448 x 1080 pixels and contributes greatly to a wholesome gaming experience. Apart from a 64MP primary camera, the device features a 24MP front camera, a 5MP macro-camera and a 13MP ultra-wide camera.
A very good device for those looking for a smartphone that offers a great gaming experience along with robust battery life.
Also recommended for those who have been wanting to invest in a phone that comes with good camera features.
Excellent battery life
6.78 FHD screen
Good build quality
High-end camera performance
Slightly heavy
Average thermal management
Stylish Gaming Smartphone with High-Resolution AMOLED Screen
Samsung Galaxy Note 20 Triple Camera Setup Smartphone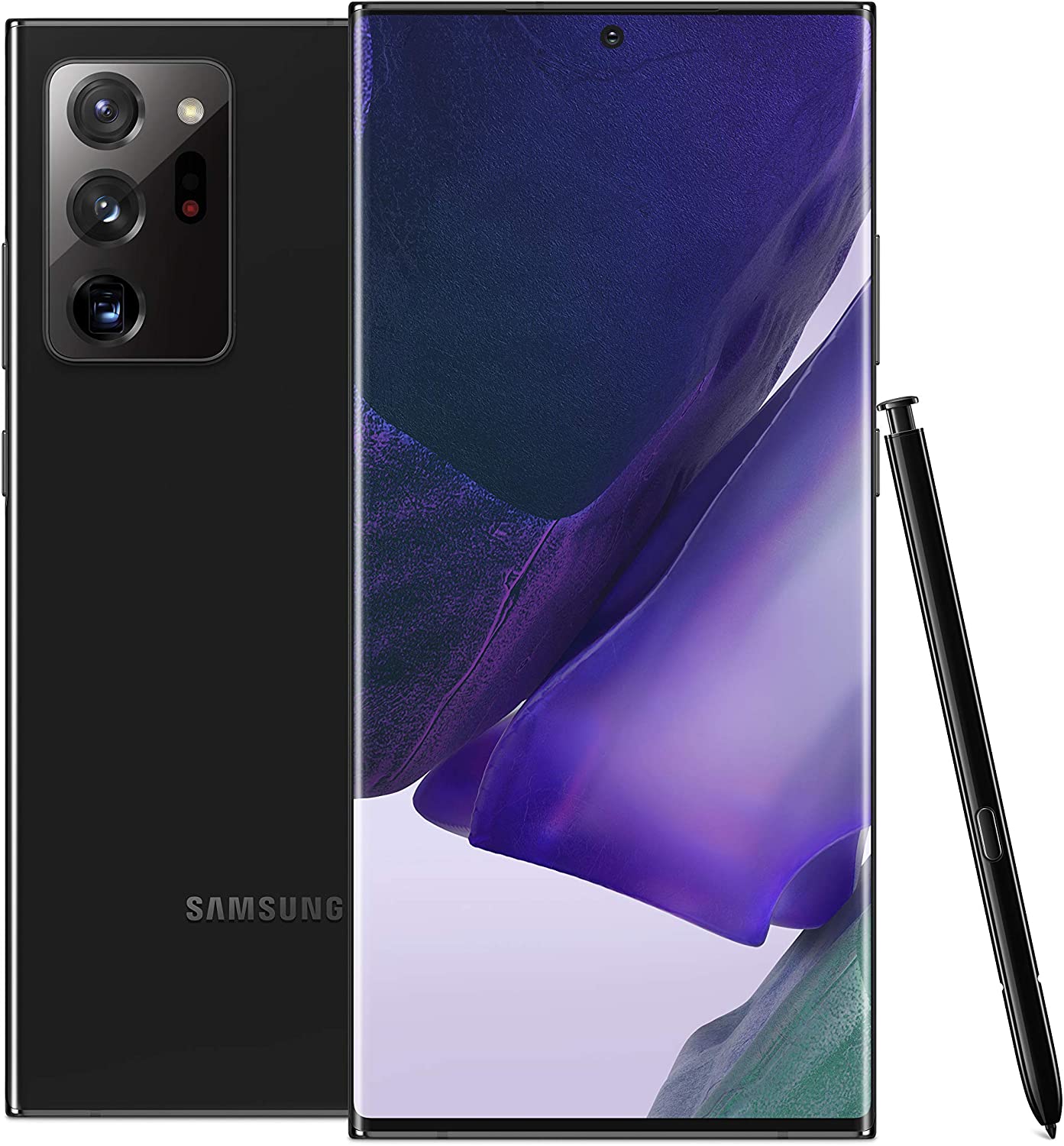 The 6.7-inch wide AMOLED screen not only makes watching movies and YouTube videos fun, it also ensures a rich gaming experience. The phone is powered by Snapdragon 865 Plus processor and is also supported by Android 10. You won't experience any slowdown while playing any high-end game. The device comes with a8 GB RAM and 128 GB internal storage support. There is another variant of the phone which comes with 512 GB internal storage support. On the flip side, the phone's memory cannot be expanded.
The 4300 mAh battery is powerful enough to last you throughout a day on a single charge. The dimension of the phone is 6.36 x 2.96 x 0.32 inches and it weighs 6.77 ounces. Along with a 12 MP wide lens and a 12 MP ultrawide lens, the phone also features a 64 MP telephoto lens. It comes with a Stylus pen that is as responsive as the screen and makes the process of navigating through the phone simpler. The price is slightly on the higher side but is justified with the kind of features and performance it offers.
With a vibrant AMOLED screen and a fast processor, the Samsung Galaxy Note 20 offers everything you need for a smooth gaming experience.

The long-lasting battery ensures that you can have a long gaming session on your phone without worrying about charging it repeatedly.
High-resolution display screen

Strong battery life

Triple camera setup

Well-functioning Stylus pen
Plastic back

60Hz refresh rate
Moderately Priced Gaming Smartphone That Offers Good Value For Money
TCL 10L Slim Bezel Smartphone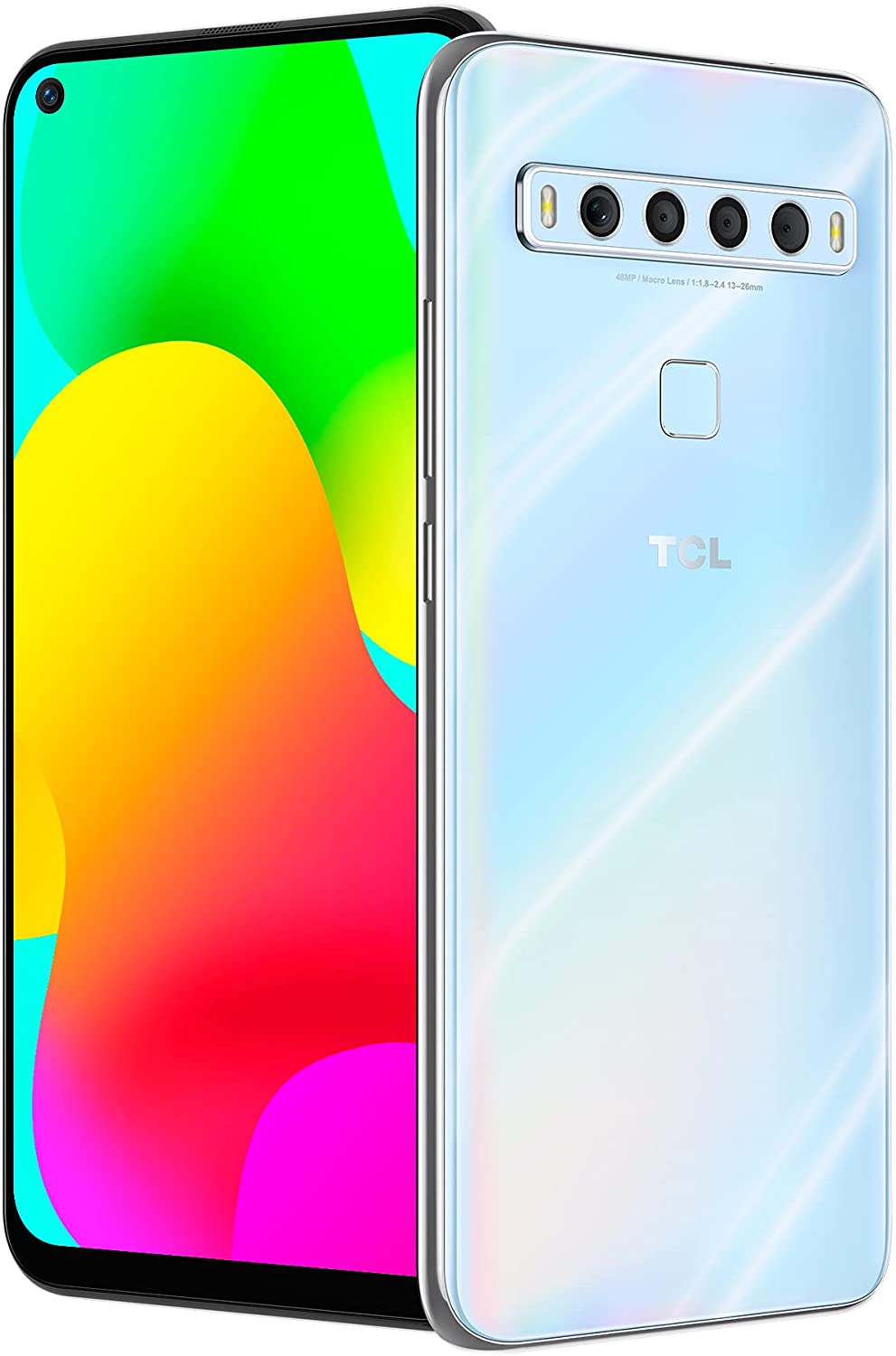 Despite being a budget smartphone, the TCL 10L is still priced higher than most of the mobile phone devices churned out by the brand. On this device, they have tried to incorporate features and specifications that would appeal to younger users. The 6.53-inch LCD screen produces vibrant images and is ideal for watching videos and playing games. For those who wish for a phone to have classic features, you get a 3.5 mm headphone jack too.
The 48 MP primary camera takes great quality 4K videos. The device also features a 2MP macro lens and an 8 MP ultrawide camera. The dual camera flashes and the battery-saving mode are bound to leave a photography enthusiast pleased. The phone boasts of very thin bezels and moderate weight of 180 grams, so you must never worry about holding it in your hands for longer hours. Since it is a budget phone at the end of the day, you must keep your expectations in check and should be okay with the absence of some key features like stereo speakers and a telephoto lens.
Why Should You Buy This?
If you are on a budget and looking for a gaming smartphone with useful features, then this device would work very well for you.

It is a good smartphone for those who plan on buying an alternate device to play games on.
Pros
Captures 4K videos

Large LCD screen

Lightweight structure

Features a headphone jack
Cons
No stereo speakers

Gets slow at times
A Well-Performing Smartphone Built Keeping Mobile Gamers In Mind
Red Magic 6 5G165Hz Refresh Rate Screen Smartphone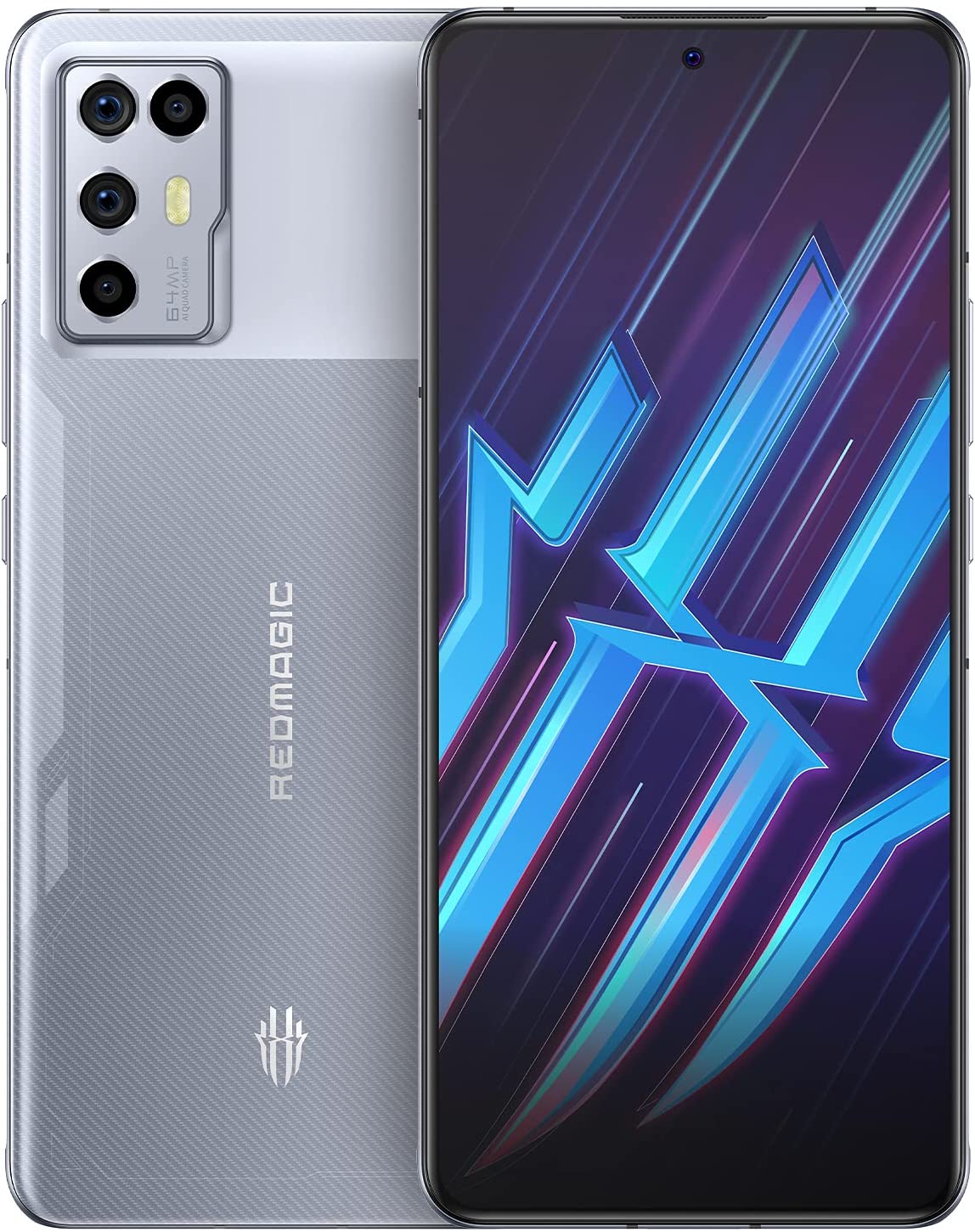 One glance at the unconventional design of the Red Magic 5 5G and you know that it is a phone designed for gamers. If your favorite pastime is playing high-end games on your phone, then the 156Hz refresh rate display screen, fast performance and several other lucrative features make it just the right device for you.
Along with a 500Hz single-touch rate, the display screen also supports a 360Hz multitouch rate. What's even more wonderful is that it supports 10-bit colors for gaming. A red-colored button, present on the left side of the device, has been specifically designed for gamers. It helps you experiment with the various customizable gaming settings and do many interesting things while playing a particular game.
An ideal smartphone for those who are heavily into mobile gaming and need a phone that supports all kinds of games.

The built-in fan ensures good thermal management and you will never have to be stressed about playing games for several hours at a stretch.
Efficient thermal management

165Hz refresh rate

Good gaming features

Super-fast processor
Fan gets noisy at times

Not water resistant
Mid-Tier Gaming Smartphone That Offers Stable Performance
UMIDIGI S5 Pro Popup Selfie Camera Smartphone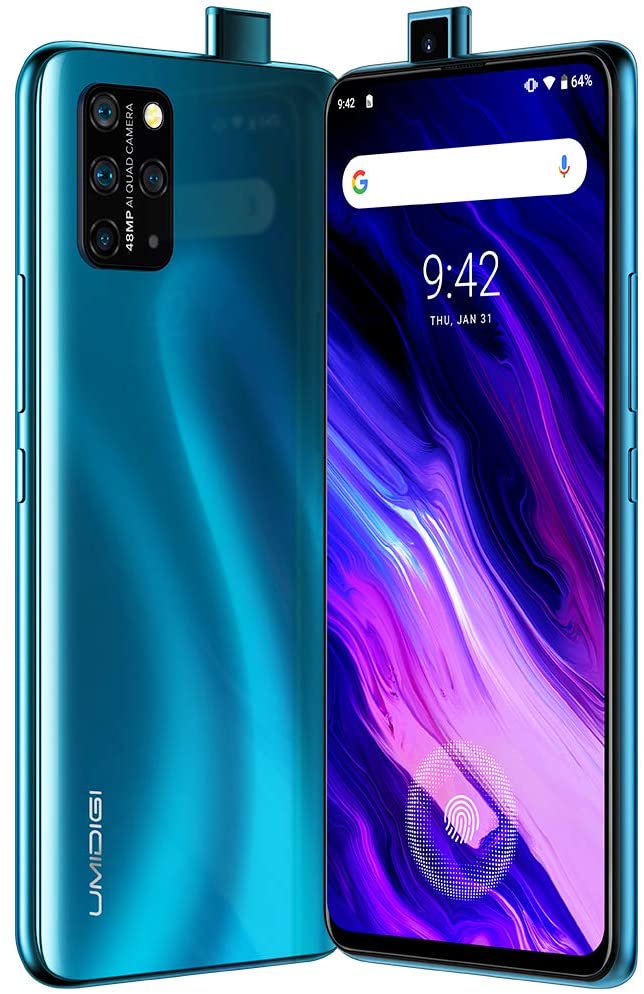 The frameless display screen, which is 6.39 inches wide, should instantly catch the attention of those who expect smartphones to have large and vibrant display screens. Offering full HD resolution, the display screen is ideal for binge-watching your favorite shows and movies. It also contributes towards a highly enjoyable gaming experience.
The 4680 mAh battery is extremely powerful and assures long-lasting usage. The device also features a unique built-in liquid cooling system that prevents the chances of the device from getting overheated. The quad-camera setup, undoubtedly, is one of the phone's major highlights. Apart from the 48 MP primary camera, the smartphone also offers you a 16 MP ultra-wide lens, a 5 MP large aperture camera and a 5 MP macro camera.
Why Should You Buy This?
If you are planning to buy a mid-range gaming smartphone, it is one of the best options out there in the market at the moment.

There are very few phones that, in this price range, that offer the kind of features it does.
Pros
Robust battery life

Good camera setup

Multiple viewing angles

In-Display Fingerprint Sensor
Cons
No headphone jack

Absence of wireless charging support
Gaming Smartphone That is Highly Functional and Affordable
Oukitel C21 Full High-Definition Screen Smartphone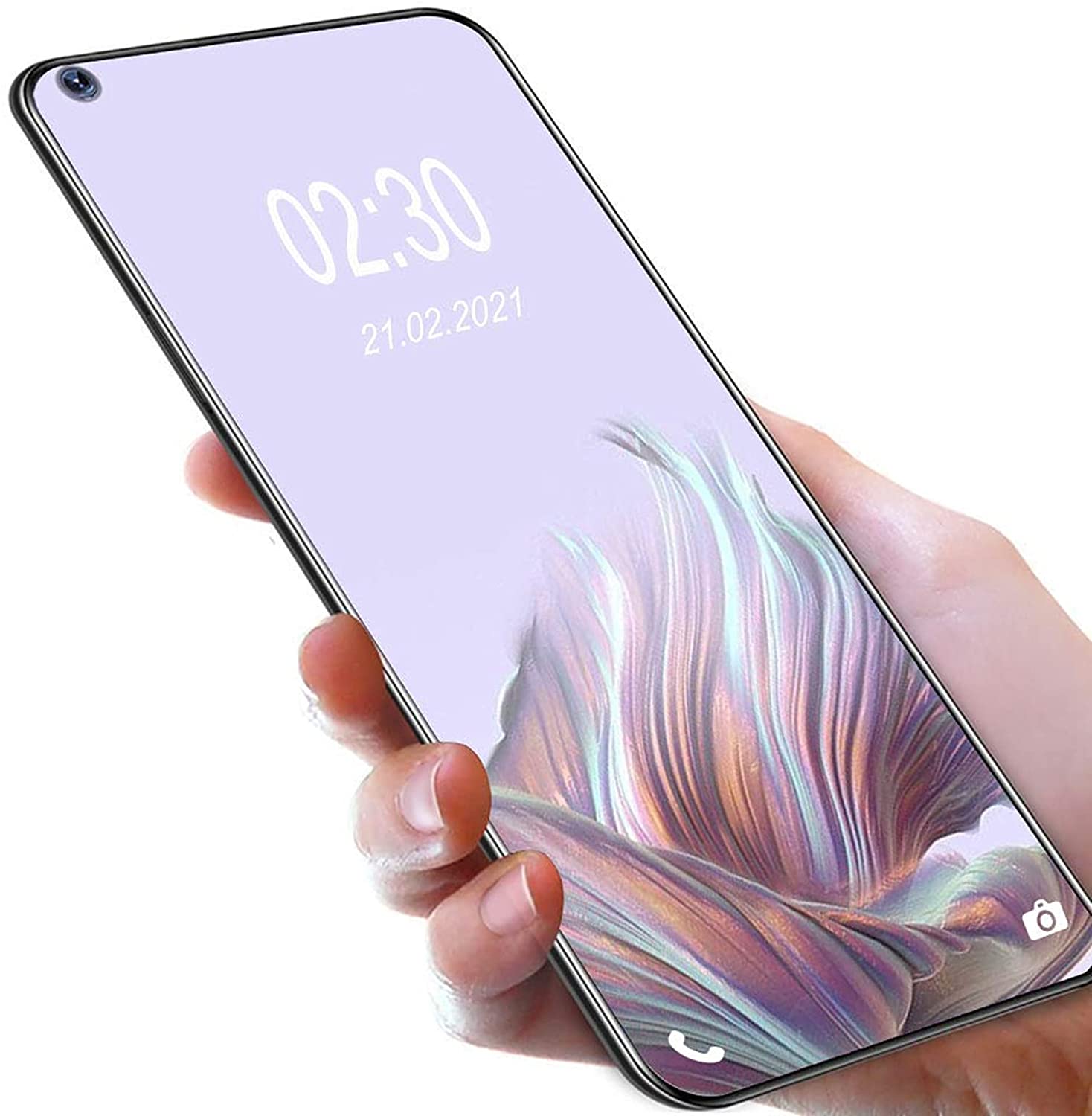 The Oukitel C21 is one of those smartphones that busts the myth about gaming smartphones being expensive. Priced at around $160, the device is available in three color variants –black, blue and purple. The phone comes armed with a 4000 mAh battery, 6.4-inch high-definition screen and robust Helio P60 processor that makes it a very good phone to invest in for a mobile gamer.
The phone offers an internal memory space of 64 GB but one can expand it up to 256 GB with the help of a micro-SD card. You can store a large amount of data and use multiple apps without the fear of the phone slowing down. It comes equipped with the AI 20 MP sensor that helps you click pictures with better focus and precision.
Why Should You Buy This?
Recommended for those who want to have a gaming smartphone but don't want to spend too much money on buying it.

Also recommended for those looking for a moderately priced phone that can perform a variety of important functions well.
Pros
Affordable

High-definition screen

Expandable memory

Available in multiple color variants
Cons
No headphone jack

No fast charging
Well-Built Smartphone with Attractive Gaming Features
Asus ROG Phone 3 Big Battery Smartphone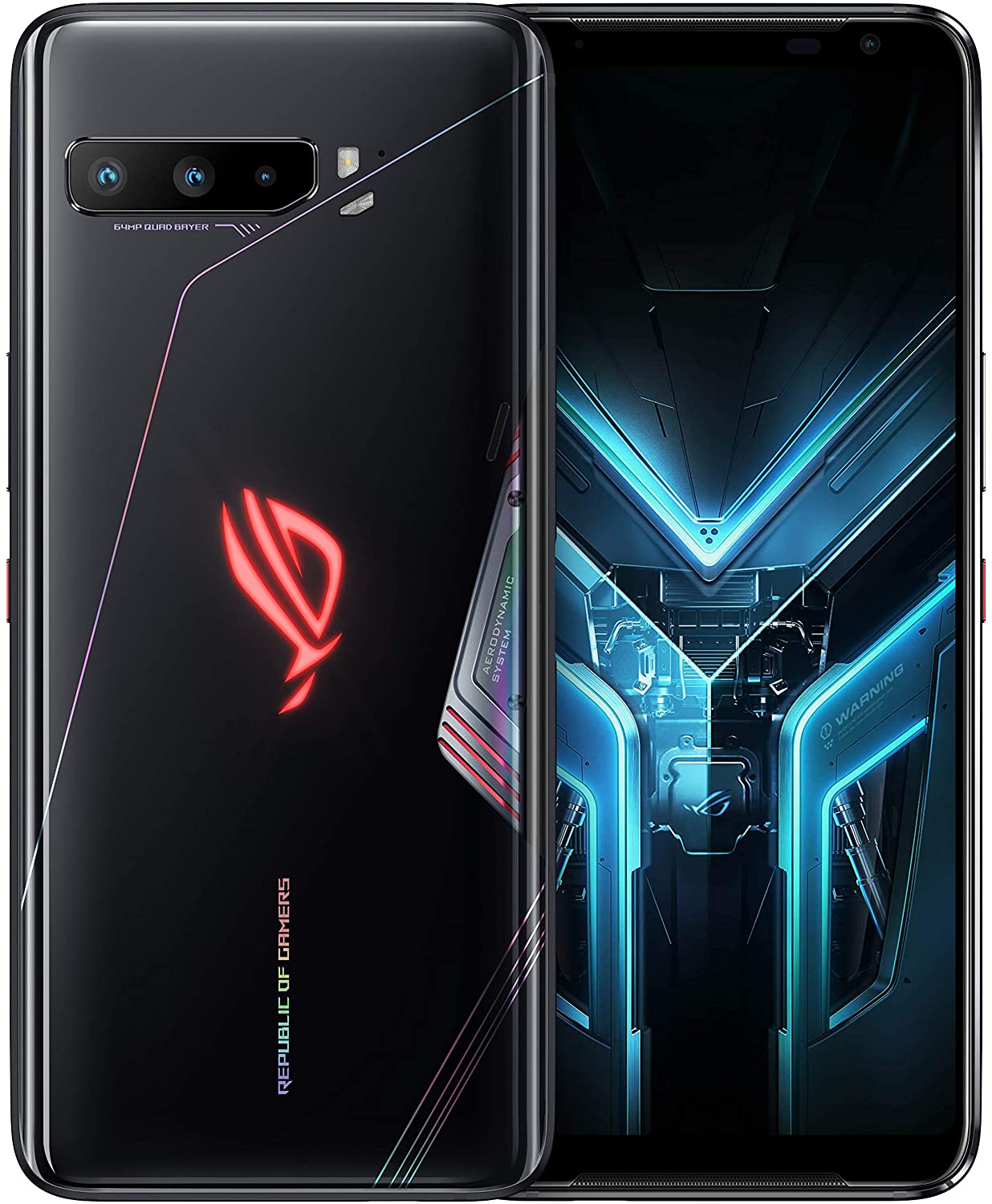 The Asus ROG Phone 2 enjoys tremendous popularity among hardcore mobile games because of its features and specifications. The phone offers a mammoth storage capacity of 512 GB and runs as fast as a horse. It comes equipped with a heat sink and a 3D vapor chamber that ensure that the device doesn't get heated up even when you use it extensively to play games.
The AMOLED screen offers a refresh rate of 144 Hz and offers an immersive visual experience to the user while playing games or watching video content. One of the best things about this device is its 6000 mAh battery that ensures it does not get exhausted even if you indulge in a very long gaming session.While not exactly versatile, this smartphone has everything that would keep a gamer happy.
Why Should You Buy This?
If you are a hardcore mobile gamer, then this would be a very good device to invest in.

Along with a very good camera setup and sharp display screen, the phone offers an array of great multimedia features.
Pros
Solid gaming performance

Long-lasting battery

Vibrant display screen

Multiple connectivity ports
Cons
Slightly heavy

No IP rating
Gaming Smartphone with 5G Connectivity
Google Pixel 5 Durable Build Smartphone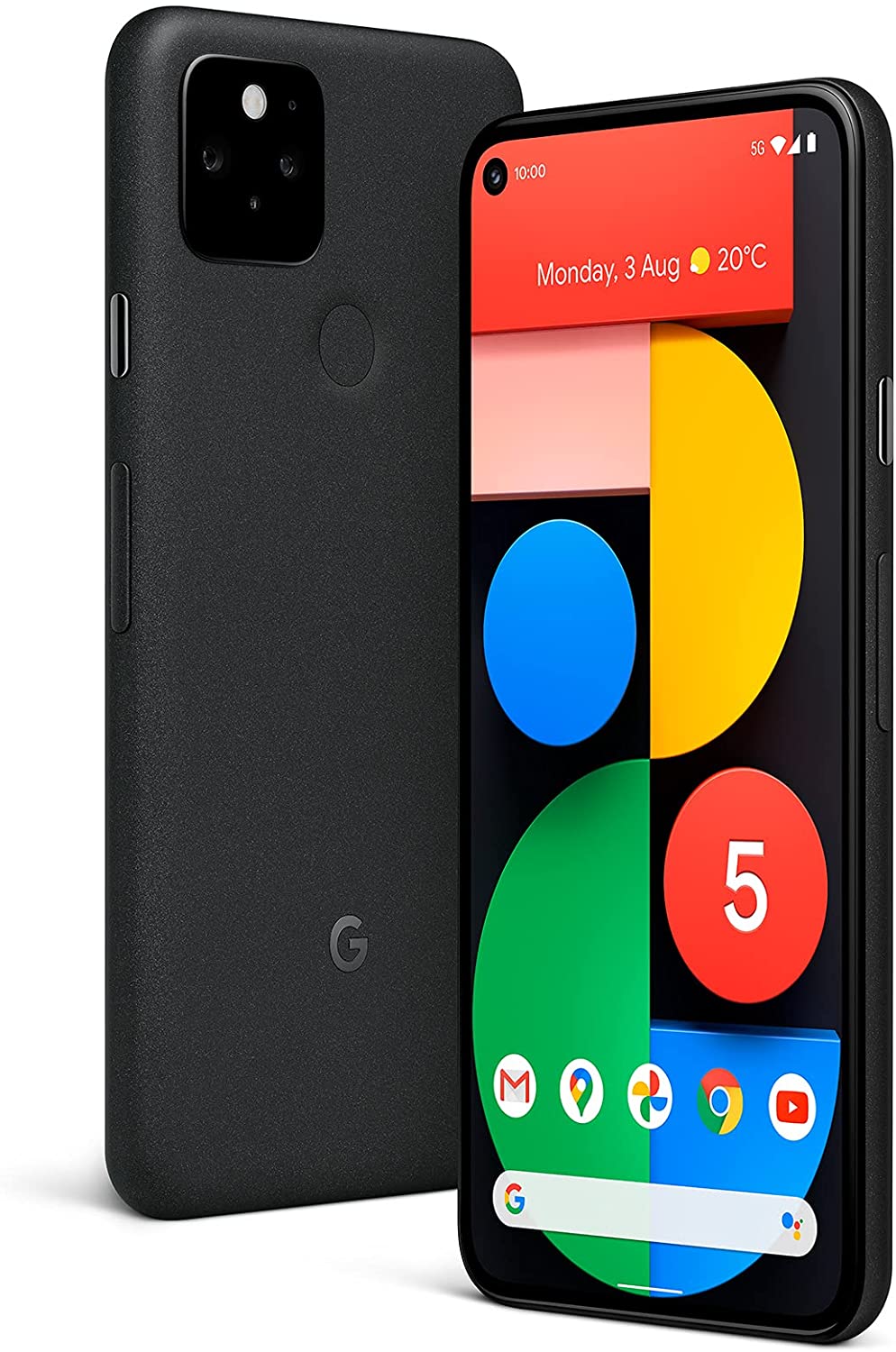 The Google Pixel 5 is as good a phone for gamers as it is for camera enthusiasts. It comes with high-quality camera software and a well-performing processor that contributes towards a smooth gaming experience. The Android interface works very well and the phone seldom disappoints when it comes to its performance.
This smartphone might not have the kind of features or specifications that you expect in most flagship devices but for the price at which it comes, it delivers good value for money. The dimension of the phone is 5.7 x 2.8 x 0.3 inches and its overall weight is 5.3 ounces. The 6-inch-wide OLED screen offers a refresh rate of 90 Hz and delivers crystal clear picture quality.
Why Should You Buy This?
Proves to be a good investment for those who are looking for a gaming smartphone that supports 5G connectivity and offers durability.

Recommended for those who use their phones extensively to watch video-based content and play games.
Pros
Excellent camera setup

Durable build quality

Strong battery life

Premium camera software
Cons
Mediocre audio output

Memory cannot be expanded
Conclusion
Many top companies have recently released several phones that are focused on giving a great gaming experience to users. This makes perfect sense as developers are now creating more mobile games that are pushing graphics to its limits. These high-end smartphones have what it takes to tackle even the most demanding mobile games smoothly and with ease, without any stuttering. The display is good, the processor is powerful, the battery life is excellent and the graphics card has what it takes. All this goes towards making the performance fast and the display bright for giving mobile gamers an all-around excellent experience.
---