Featured in this article (opens in new tab)
Freelancing is a fun way to make a living as most freelancers get to work at their own pace, from their choice of location. Being on the move demands the best laptops for freelancers that deliver high performance on the go. The average user will also expect excellent battery life if they travel a lot.
Others may be looking for a versatile device ideal for productivity and entertainment. Here's a handpicked collection of the best laptops available at different prices and for specific purposes.
Make sure to check out our buying guide as well!
You may also read: Best laptops for personal use
Buying Guide
Buying the right laptop for freelancing can be tricky as the process differs from one individual to another. It sorely depends on the type of freelancing work one does. For instance, a 3D artist will require a powerful laptop compared to a blogger who only needs a basic one.
However, on a general note, there are a few things you need to consider, such as the display quality, processor power, storage options, and so on. Here are some of the factors you need to keep in mind.
Display – The ideal display will depend on the type of freelancing work you do.
Content writer – Displays with resolutions from 1366 x 768 are more than sufficient.
3D or 2D Artists – Go for displays with a minimum resolution of 1920 x 1080
Developers – As this may involve gaming too, it would be a safer bet to go with displays that have a resolution of 1920 x 1080
Portability – Freelancers often have to take their work wherever they go. Hence always go for a light and compact laptop. Portability doesn't mean just being lightweight, as you also have to consider the design of the laptop.
Battery Life – Battery life goes hand in hand with portability. Freelancers who do content writing or software development should always go for laptops with at least 6 to 8 hours of battery life. Those who work on graphics-intensive projects should look for somewhere between 3 to 4 hours as they require powerful laptops. It depends on various factors, but as a general rule of thumb, always go for laptops with the highest possible battery life.
Mac or Windows – This is strictly based on personal preference than anything else.
Type of Freelance Work – The most important factor to look for is its compatibility with the type of work you do. For instance:
Content Writers – Always go for a laptop with an excellent keyboard and displays with suitable eye protection.
Artists and Video Editors – Laptops with high-performing processors, sufficient RAM, ample storage space, and an excellent display are the way to go.
Journalism and Travel Bloggers – The ideal laptop would be lightweight, portable, and good at multitasking.
Generally, you should always go for SSD storage and extra RAM to make your work that much easier.
See also: Best Chromebooks for business
Best Laptops for Freelancers
Well-Built Laptop with Backlit Keyboard
Acer Nitro 5 17.3-inch Display Screen Gaming Laptop
Check Price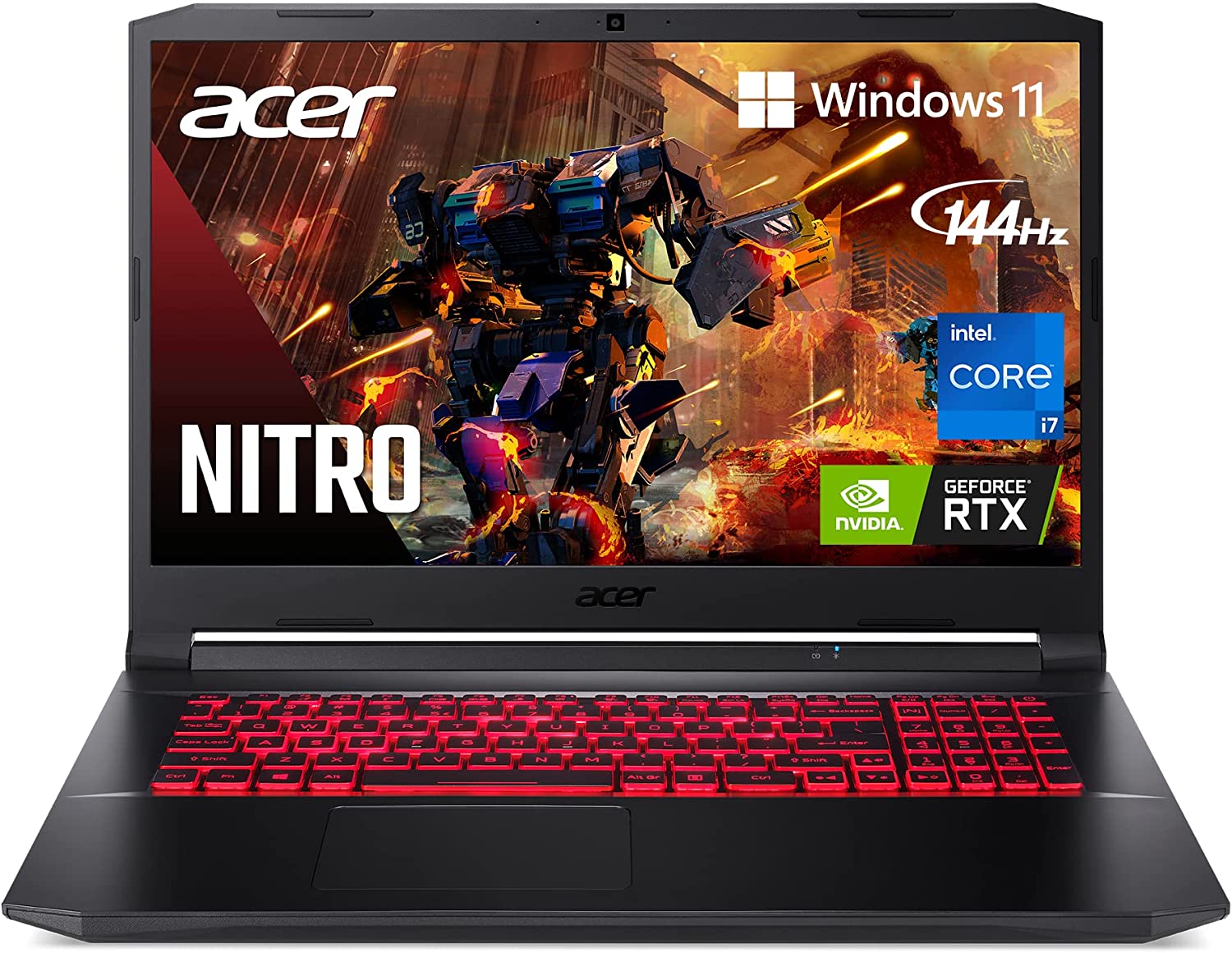 One of the major highlights of the Acer Nitro 5 is its massive display screen that is 17.3-inches wide and produces a resolution of 1920 x 1080 pixels. The design of the laptop is very modern, and it also features a backlit keyboard. Even if you play games for several hours at a stretch, you don't have to worry, as the thermal management system of the device will ensure that it does not get too heated up.
The device offers many connectivity options, including a USB-C port, a USB 3.0 port, two USB 2.0 ports, a microSD card reader, an HDMI port, an Ethernet port, and a 3.5mm headphone jack. There is, however, no optical drive. The processor offers a speed of 4.6GHz; therefore, you can expect the device to run smoothly even when you multitask. Since the laptop comes with a 1TB storage space drive, you will never run out of space to store your files.
If you have been looking for a sturdy gaming laptop, investing in this would be a very good decision.

It is also recommended for those who work as freelancers in multimedia.
Backlit keyboard

1

7.3-inch HD screen

Support high-end gaming

Good thermal management
Slightly expensive

The trackpad could have been better
Sharply Designed Laptop That Offers Powerful Performance
Acer Swift X 14-inch High-Definition Screen Laptop
Check Price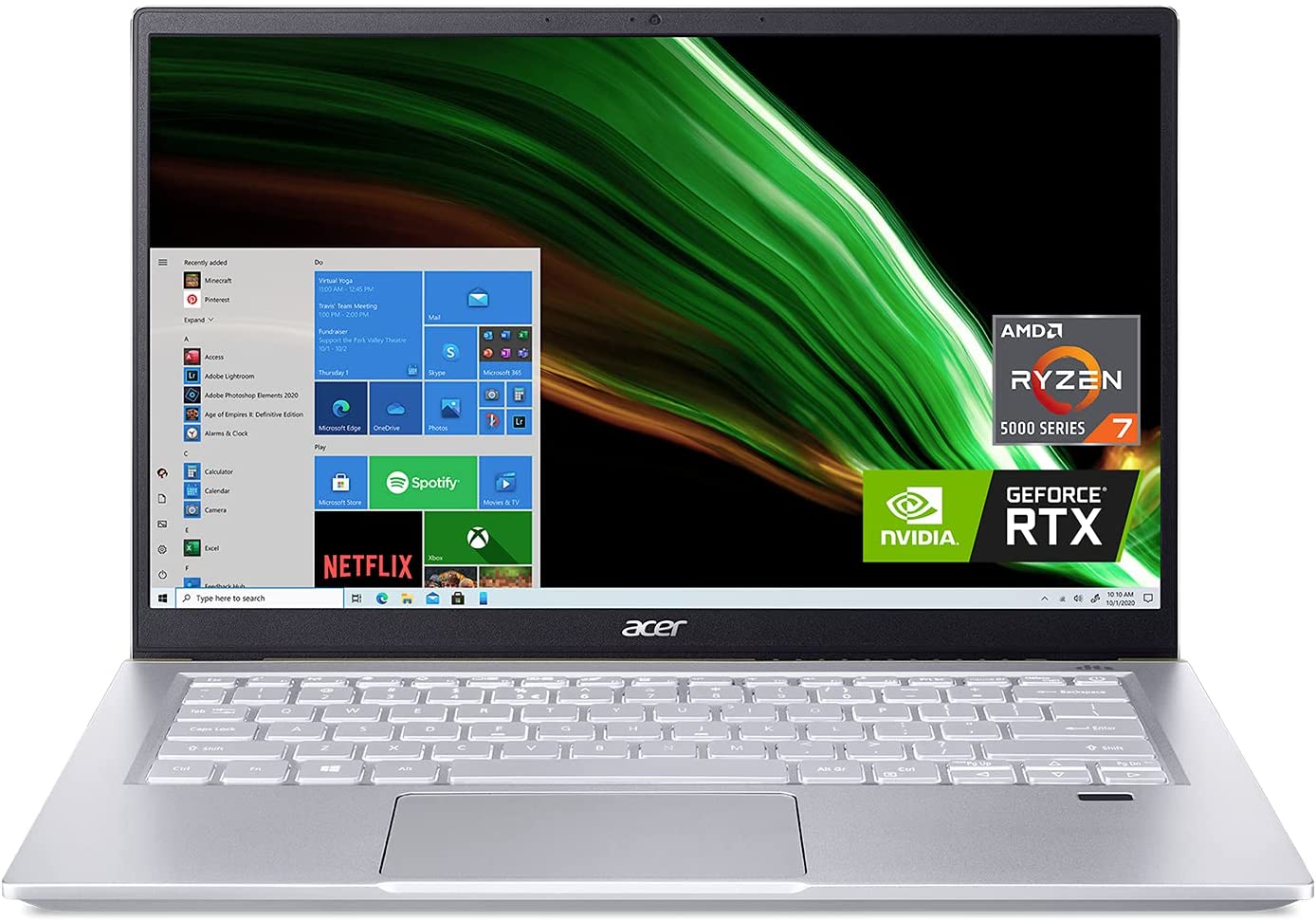 The Acer Swift X runs on the reliable AMD Ryzen 7 5800U processor, which offers a processing speed of 1.9 GHz. While the laptop has a lot to offer gamers, it has several features that regular users will also find useful. The 14-inch wide display screen offers a 1920 x 1080 pixels resolution and a 16:9 aspect ratio. The viewing angle offered by the display screen is very good.
Apart from the standard sign-in option, the device also features a fingerprint reader that ensures your data remains safe. As far as storage space is concerned, you get a 512GB hard disk. Being an AMD laptop, it does not feature a Thunderbolt port. However, you get various connectivity options, including a 3.5mm headphone jack. Though it has not been upgraded from earlier models, the 720p webcam offers enough clarity to engage in video calls.
A good option for freelancers who do a lot of multimedia-based activities and need a laptop with a robust processing unit.

It is also suitable for those looking for multiple security options on their devices.
Powerful processor

Vibrant display screen

Responsive fingerprint reader

Features a 3.5mm headphone jack
Clunky keyboard

No MicroSD card support
Lightweight Laptop with Good Graphics
HP Intel Core i5-1135G7 Processor Laptop
Check Price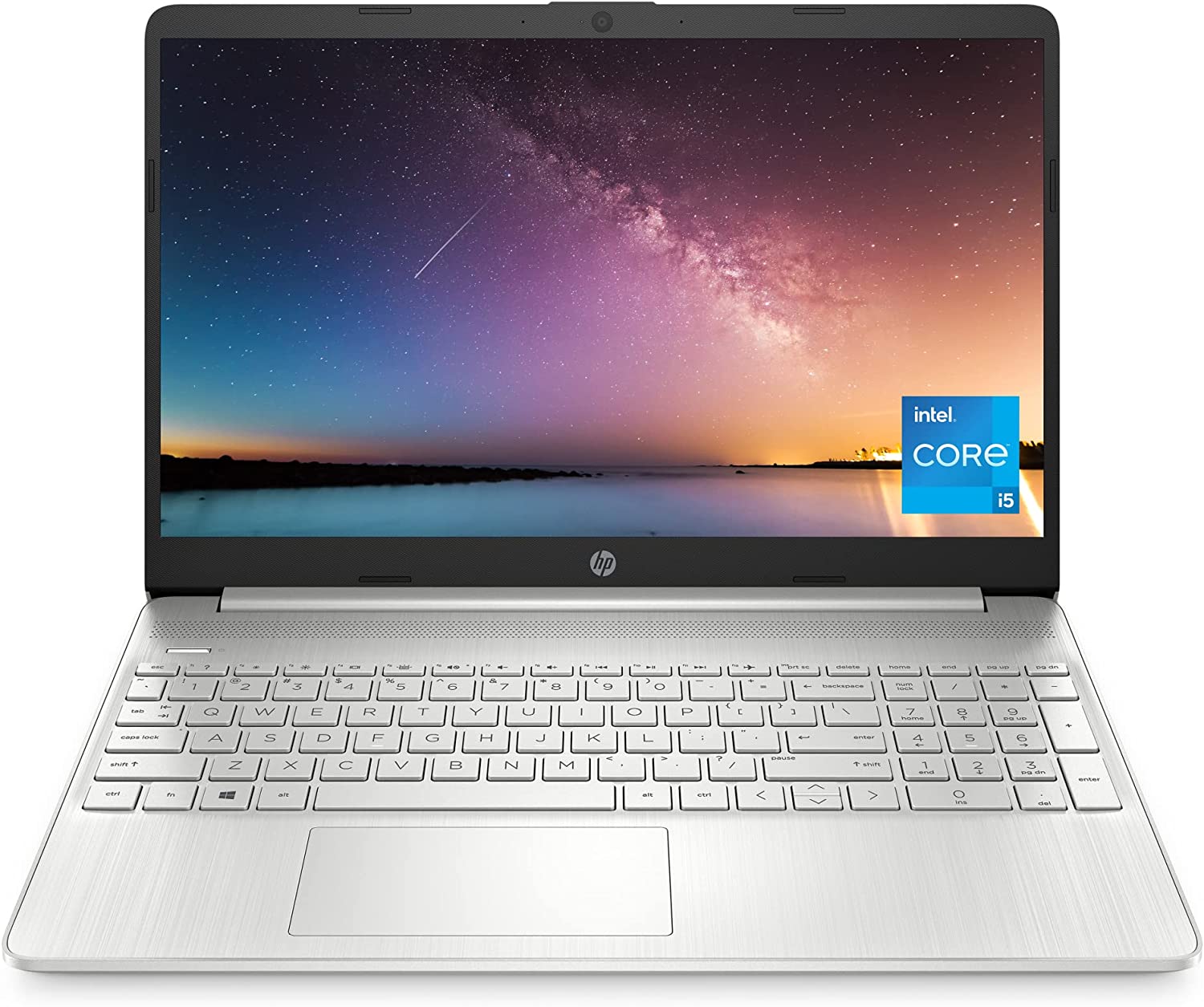 The HP laptop features a 15.6-inch screen that offers great image clarity and wide viewing angles. The device comes with Intel Iris Xe Graphics Card, making it a pleasure to play high-end games. The display screen has very thin bezels and boasts anti-glare technology. The silver metallic design of the device is minimalistic and impressive. Though made with durable components, the device is quite lightweight.
The Intel Core i5-1135G7 processor ensures the device works very fast and does not suffer lagging issues. The brand offers a one-year hardware warranty and adequate customer support. When optimally charged, the battery lasts for close to 7 hours. An 8GB of RAM comes installed on the device, and the hard disk offers a storage space of 256GB. It does not feature an optical drive but has a wide range of connectivity options.
Ideal for freelancers who travel extensively and need a lightweight laptop to accompany them.

It is also recommended for those looking for a 15.6-inch laptop that offers good performance.
Minimalistic design

Lightweight structure

Vibrant display screen

Robust processing unit
Well-Packaged Laptop with Backlit Keyboard
HP 15.6-inch Touch-Enabled Screen Notebook
Check Price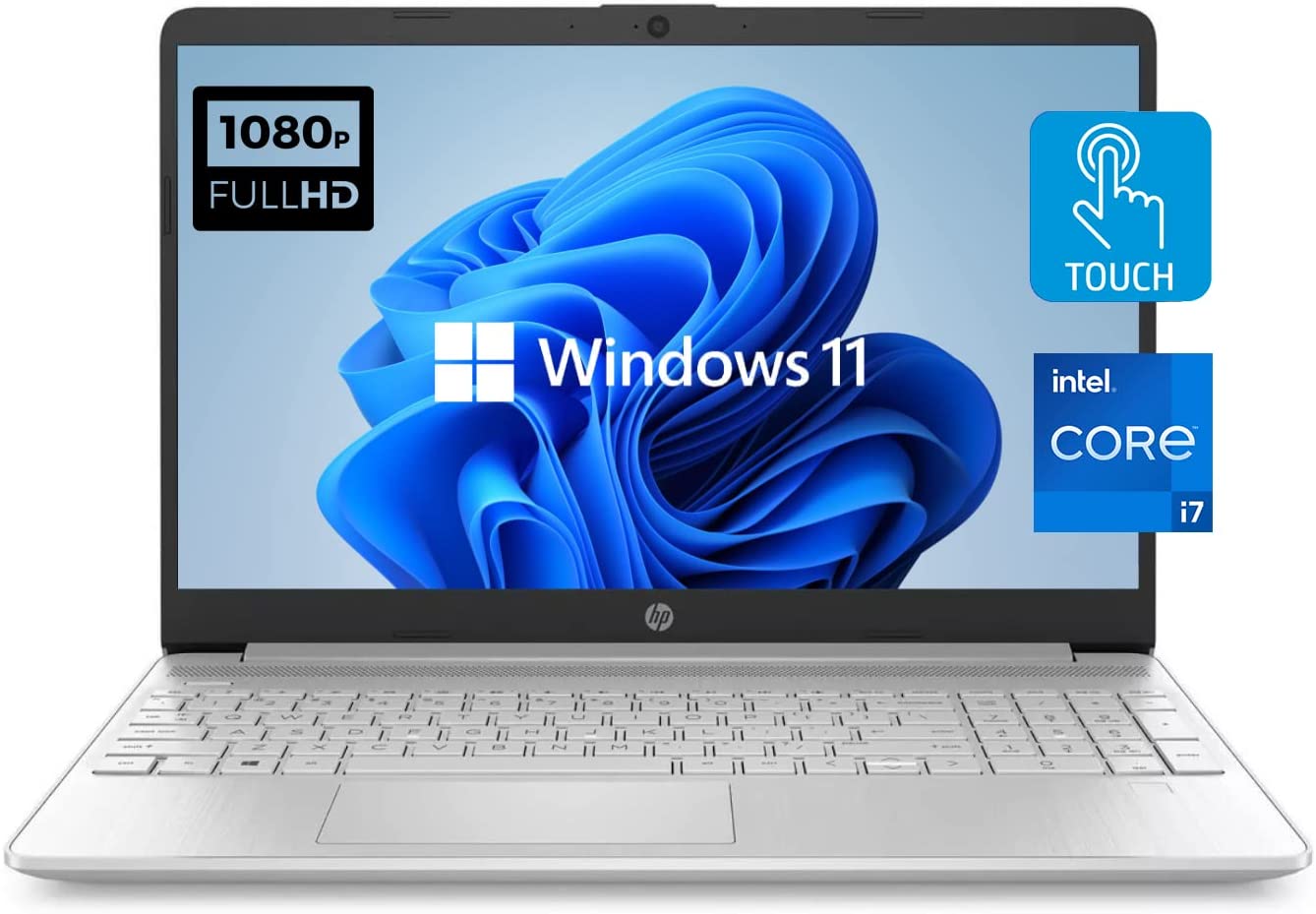 When you work as a freelancer for multiple clients or companies, you need to have a device that offers you all the features that you would be required to do your work. This HP laptop, though a little expensive, is as versatile as a laptop gets. It features a 15.6-inch screen that is touch-enabled and produces high-definition images. If you like laptops to offer vibrancy, you will greatly appreciate the backlit keyboard.
The laptop comes equipped with an Intel Core i7-1165G7 that ensures it always operates at a very high speed. The fingerprint reader is very responsive and works as a very reliable security feature. The brand offers laptops in multiple variants featuring different RAM and hard disk sizes. Based on your storage and operational requirements, you should choose the right model for you.
Why You Should Buy This?
A very good option for those looking for a laptop featuring a touchscreen and a backlit keyboard.

It is also recommended for those who need a laptop device with strong connectivity options.
Pros
Backlit keyboard

Touch-enabled screen

Fast-performing processor

Multiple connectivity features
Cons
Slightly expensive

Bulky structure


2-in-1 Convertible Device with Super-Fast Processor
Lenovo Chromebook Flex 5 Comfortable Keyboard Laptop
Check Price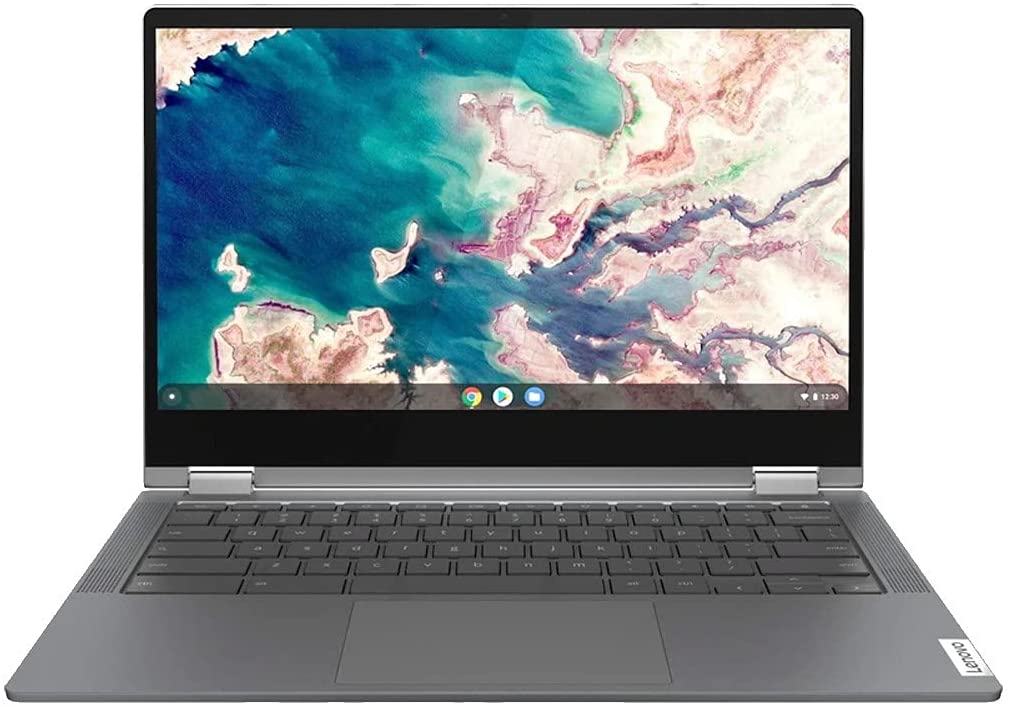 The biggest advantage of a 2-in-1 convertible device is that it works both as a laptop and a tablet. So, you can buy just one instead of buying two separate devices. The Lenovo Chromebook Flex 5 derives its strength from the Intel Core i3-1115G4 processor that works at a speed of 3 GHz. The device weighs 2.97 pounds and is very convenient to carry from one place to another. The built-in webcam offers good visual clarity and serves those well who engage in video calls regularly.
As is the case with most convertible products, this device, too, features a fairly compact screen. The display screen is 13.3-inches wide and offers touch functionality. While the visual quality is good, the audio output too is quite impressive. If you prefer laptops with large screens, this device might not be your best option. However, if you crave convenience, it would be wise to invest in this convertible device from HP.
A suitable option for freelancers who require both a laptop and a tablet regularly.

It is also recommended for those who do a lot of writing work and are looking for a device that features a very comfortable keyboard.
Lightweight structure

Good processor speed

Immersive audio-visual output

360-degree convertible feature
No HDMI port

Battery life should be higher
Well-Performing Laptop with AMD Ryzen 3 3200 Processor
Lenovo Ideapad 180-Degree Hinge Laptop
Check Price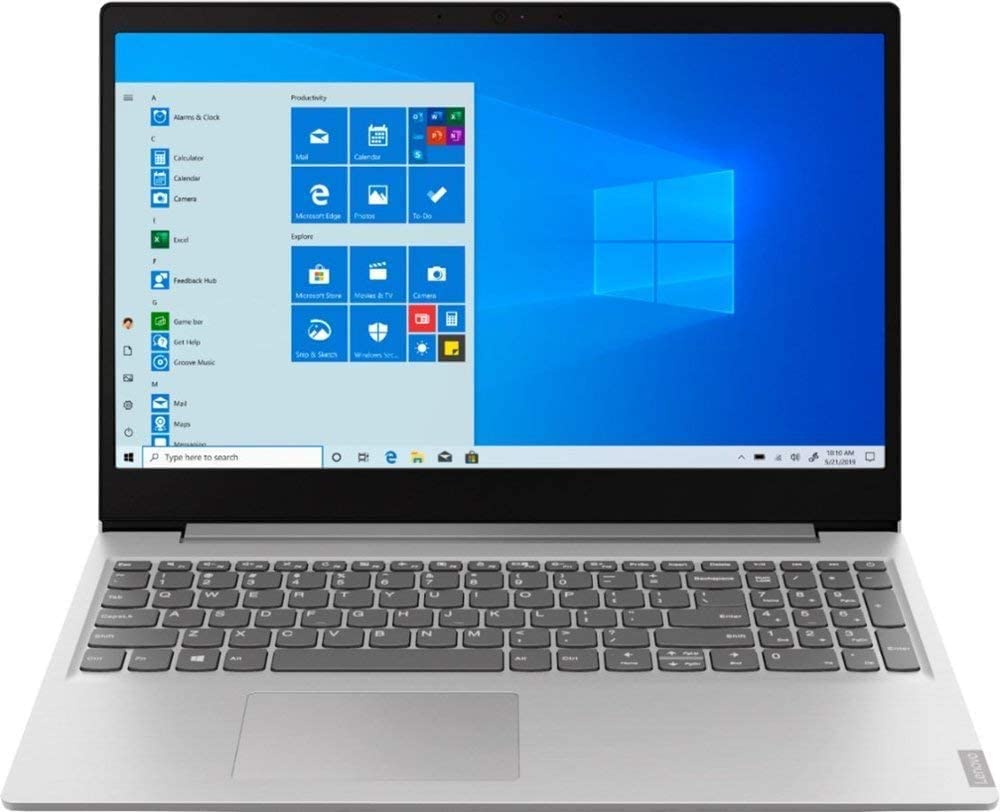 The 180-degree hinge support might be one of the most obvious aspects of this laptop, this Lenovo device comes with a wide number of features designed to help freelancers with their work. Most freelancers work with multiple peripherals. This device offers you multiple connectivity options to get those freelancers running. The screen is built with anti-glare and helps your eyes remain strain-free despite prolonged usage.
One of the few issues with the device is its battery life. It lasts for about 5-6 hours on a single full charge. The laptop runs on the AMD Ryzen 3 3200 processor, assuring you of fast and steady operation. The device is just about moderately heavy, and you shouldn't face much of an issue carrying it during your work trips. The brand offers good customer support, and you can immediately reach out to an executive if you experience an issue.
Why You Should Buy This?
An ideal option for freelancers who mainly operate from their homes.

It is also recommended for those looking for a laptop that offers great audio-visual output.
Pros
180-degree hinge

Solid build quality

Efficient processor

Multiple connectivity features
Cons
Underwhelming battery life

More customization features required
Lightweight Best Laptops for Freelancers
LG Gram 15.6-inch Laptop
Check Price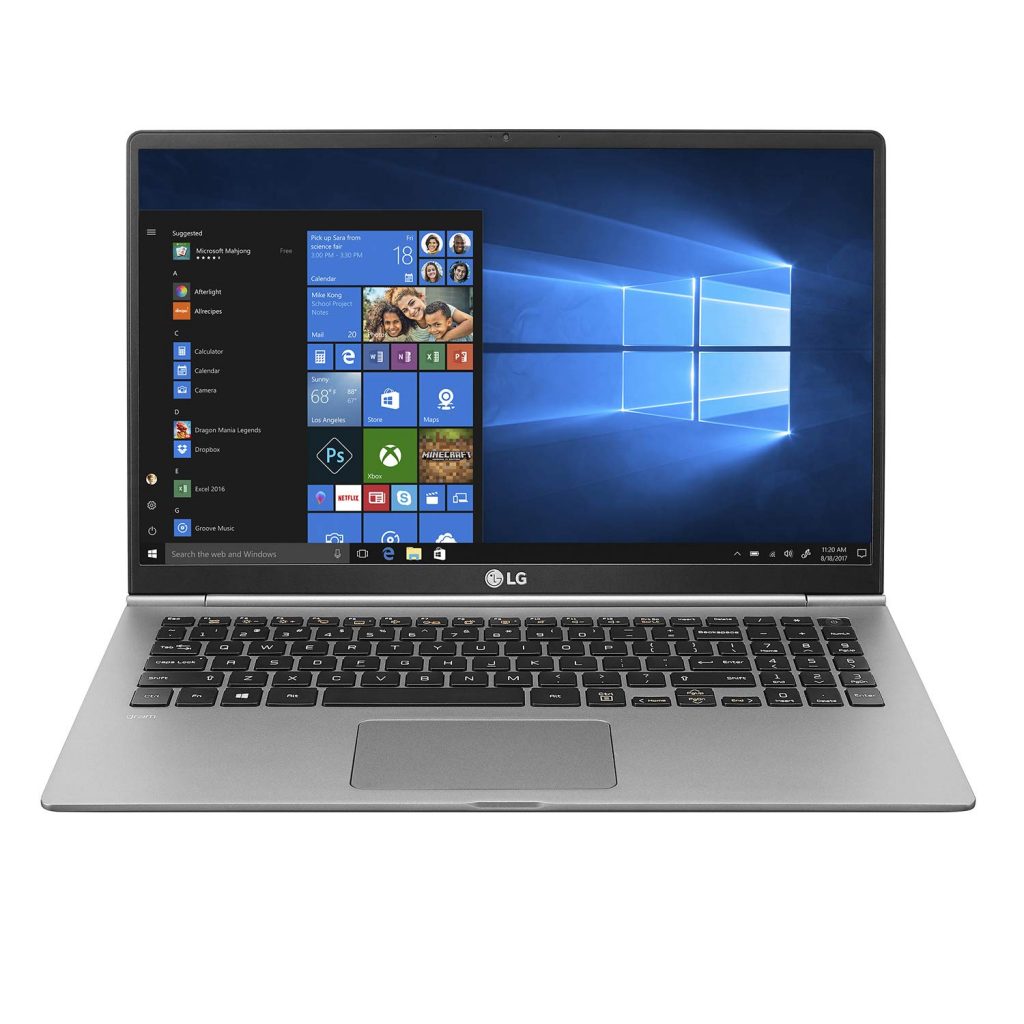 The LG Gram 15.6-inch laptop is the best solution for freelancers looking for a lightweight and easy-to-carry-around solution.
While manufacturers have many new models, LG nailed everything right with the Gram series, known for its impeccable build quality, lightweight design, and numerous ports. They have managed to integrate everything, including an HDMI port, USB Type C, and headphone jack.
While the Apple MacBook models released are often constrained by the number of ports and choices available, LG goes the conventional way to offer great value for money. The Gram laptop weighs just 2.5lbs and has a remarkable battery life of up to 21.5 hours. Not many models can make such tall claims, but this one does.
The model is powered by the latest 8th generation Intel i5 processor combined with 8 GB of RAM and 256 GB of SSD storage. If you are looking for a professional solution capable of handling some rough travel, SSDs are the way to go, but very few models offer that. Some are more expensive, and the LG Gram is comparable. The laptop has a 15.6-inch display, and the keyboard is backlit, making it easy to use in the dark.
What Makes the LG Gram 15.6-inch Laptop a True Professional Solution?
The laptop offers the most impressive battery life at nearly 21 hours.
The slim and lightweight design adds to the portability factor, making it the best laptop for freelancers.
Recommended For:
The LG Gram has been around for some time now and is known for its lightweight design, excellent battery life, and performance. This should be the best pick on your list if you can handle the price tag because the product is very useful and provides real value for money.
Frequently Asked Questions
Should I go For Windows or Mac as a freelancer?
Unfortunately, no specific answer can be given to the above question. Both have advantages and disadvantages; ultimately, it depends on your personal preference and requirements. Laptops with Windows are generally more affordable and allow for more customization. On the other hand, Macs are more expensive but offer an unparalleled experience when it comes to UI and overall performance.
As a freelancer, how much RAM should I look for on my laptop?
This will depend mainly on the type of freelancing work you do. Video editors and artists will require a minimum of 8 GB of RAM on their laptops, whereas general freelancing requires a minimum of 4 GB. One way to figure out the correct amount is to check the minimum requirements for the software you mostly use and add 1 or 2 GB of RAM to it to ensure a hassle-free working experience.
Wouldn't it be better to buy a powerful PC rather than an expensive laptop for my freelancing needs?
There was a time when there was a significant difference between the performance capability of a desktop and a laptop but all that has changed thanks to technology. Today many laptops in the market can stand neck to neck with powerful PCs. As a freelancer, you might have to work while on vacation or traveling. A laptop is ideal for freelancers as it provides high performance, great visuals, and amazing portability.
What are some of the standard tasks a laptop must be able to perform for general freelancing purposes?
General freelancing purposes involve almost everything except for graphics-intensive tasks. One of the most important things you need to consider is the laptop's multitasking ability. You should have enough specs to switch from 1 task to another without lagging. Another critical factor to look at is its battery life. The longer the battery life, the better; however, do not prioritize battery life over performance. Ideally, you would want to find the right balance between the two.
Should I future-proof my laptop as a freelancer?
Generally, it is always wise to future-proof your laptop to get better value for your money. However, this doesn't mean you should only go for expensive models with insanely high specs. It also depends on the type of work you do and the software programs you use. If you feel that your software keeps getting updated every year and demands higher specs, you will have to invest a little bit more money. For general freelancing needs, you can go for a laptop that is a little more powerful than required, and you will be good to go.
Bottomline
The best laptops for freelancers are available in different shapes and sizes, ranging from an inexpensive Dell laptop to premium choices like MacBook Pro and Razer Blade products. It is all about what you require because unless you are a designer or video editor, you may not need to spend $1000 on a laptop. Similarly, video editing professionals and game streamers should invest in a great laptop to ensure that their freelancing job is done with superior quality.