Featured in this article (opens in new tab)
The laptop market is indeed facing fierce competition. You will find new and improved versions of laptops being launched almost every day. Due to this growing competition, the prices of the older versions drop rapidly, as the market has to make way for the newer models.
You can grasp this amazing opportunity to lay hands on laptops that are not too old and are available for an amazing price that will fit your pockets. Below are the laptops that fit perfectly in the category of budget laptops.
Are you looking for one of the best laptops under $300 with the basic features? If so, you are in the right place. Many of us have very limited requirements for our laptops, so it often doesn't make sense to buy a machine that delivers a lot of firepowers only to sit at a home where it will be used for accessing the internet and watching movies.
These laptops are very helpful for those who need a laptop at home for basic internet surfing and watching videos, students who may not be able to afford high-end laptops, or professionals who are on a budget. With laptops becoming increasingly important and versatile, we are glad to find that the industry has no dearth of affordable laptops. Here is our list of best laptops under $300.
See: Top best lightweight laptops
Buying Guide
When selecting the best laptop, many buyers won't give too much consideration to the price of the laptop. Their functional requirements and key specifications take precedence. However, some users don't spend much time on a laptop. Someone satisfied with using the mobile phone for the bulk of their activity and only rarely uses the laptop may not be interested in spending up to $1,000 for a laptop. You can pick up a decent laptop for $300 or under. You can do some primary activities on these laptops. You should know what to expect in terms of the specs and features of the best laptops below $300.
Laptop Size: The best laptops under $300 may come in different sizes, from 13-inches to 15-inches. The choice may fall on you to pick the correct size you want.
Processor: Many laptops in this price band would be from an earlier generation of hardware. You will find more Intel Celeron chips in these laptops or the Intel Core i3 chipsets. It will be a rare piece if you come across Core i5 processors at this price.
RAM: 4GB RAM may be the normal memory capacity to support the processor in these low-priced laptops. This RAM should be sufficient for light applications.
Storage: Storage may not be critical to these laptops. If the piece you are getting has 500GB or 256GB, you may feel comfortable with it.
Battery: The battery capacity may be average in these laptops. However, they may last longer since you don't expect to use if for any heavy activity. If you plan to watch videos on the laptop while on the move, then battery life could become important. Choose accordingly.
Connectivity: Standard connectivity options like Wi-Fi, Bluetooth, and ports for USB drives should be available. You may find the HDMI port is also provided on these laptops for under $300.
Weight: Weight becomes a consideration if you plan to carry the machine around frequently. There is no standard weight; it may vary between 3pounds and 5 pounds.
Security: Some minimal antivirus software may come preloaded. You may still have to invest in an effective anti-malware program. You may also not get a fingerprint sensor on these laptops.
Best Laptops Under $300
Budget-Friendly Laptop with 256 GB Storage-Space Drive
KuuA8S Lightweight 15.6-inch Display Screen Laptop
Check Price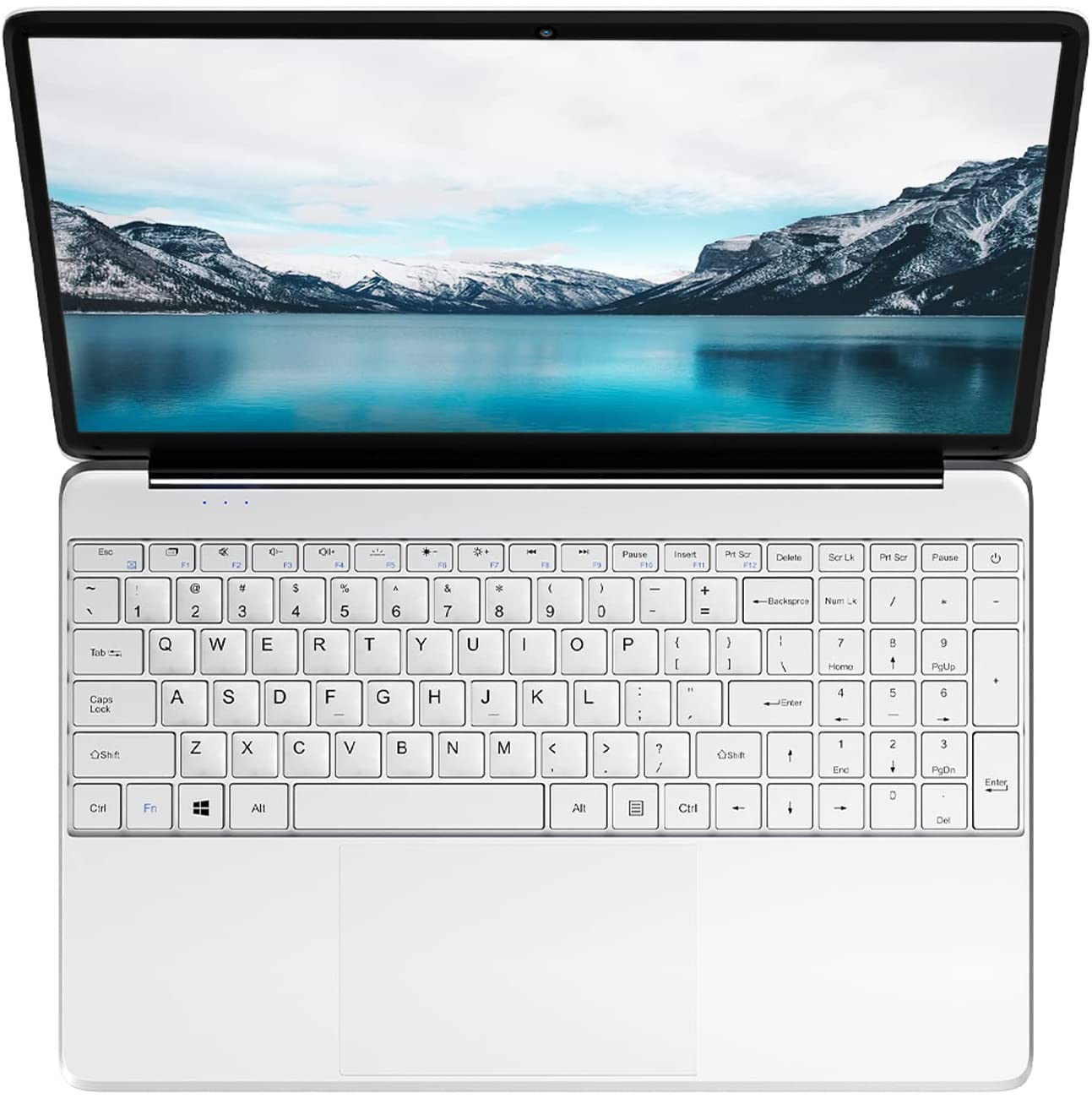 This modestly-priced laptop by Kuu features a 15.6-inch display screen that produces a 1920 x 1080 pixel resolution. Because of its lightweight structure, you can carry it from one place to another easily. The silver metallic design of the laptop is quite sophisticated. It runs on Windows 10 Pro and has 8 GB of RAM.
The Celeron J4125 CPU works at a processing speed of 2.0 GHz and makes the device run efficiently. The device features a built-in 5,000mAh battery that, when fully charged, offers a runtime of 5-6 hours. Along with a 1-year warranty, the brand offers good customer support on the product. You get a standard QWERTY keyboard which is fairly comfortable to use.
A good option for those looking for a well-rounded laptop that costs less than $300.

Also recommended for individuals who have been looking for a moderately-priced laptop that can be carried around conveniently.
Portable

Moderate pricing

One-year warranty

Colorful display screen
Limited battery support

The power cord could have been longer
Moderately Priced Laptop with Robust Processor
Asus L510 15.6-inch Display Screen Laptop
Check Price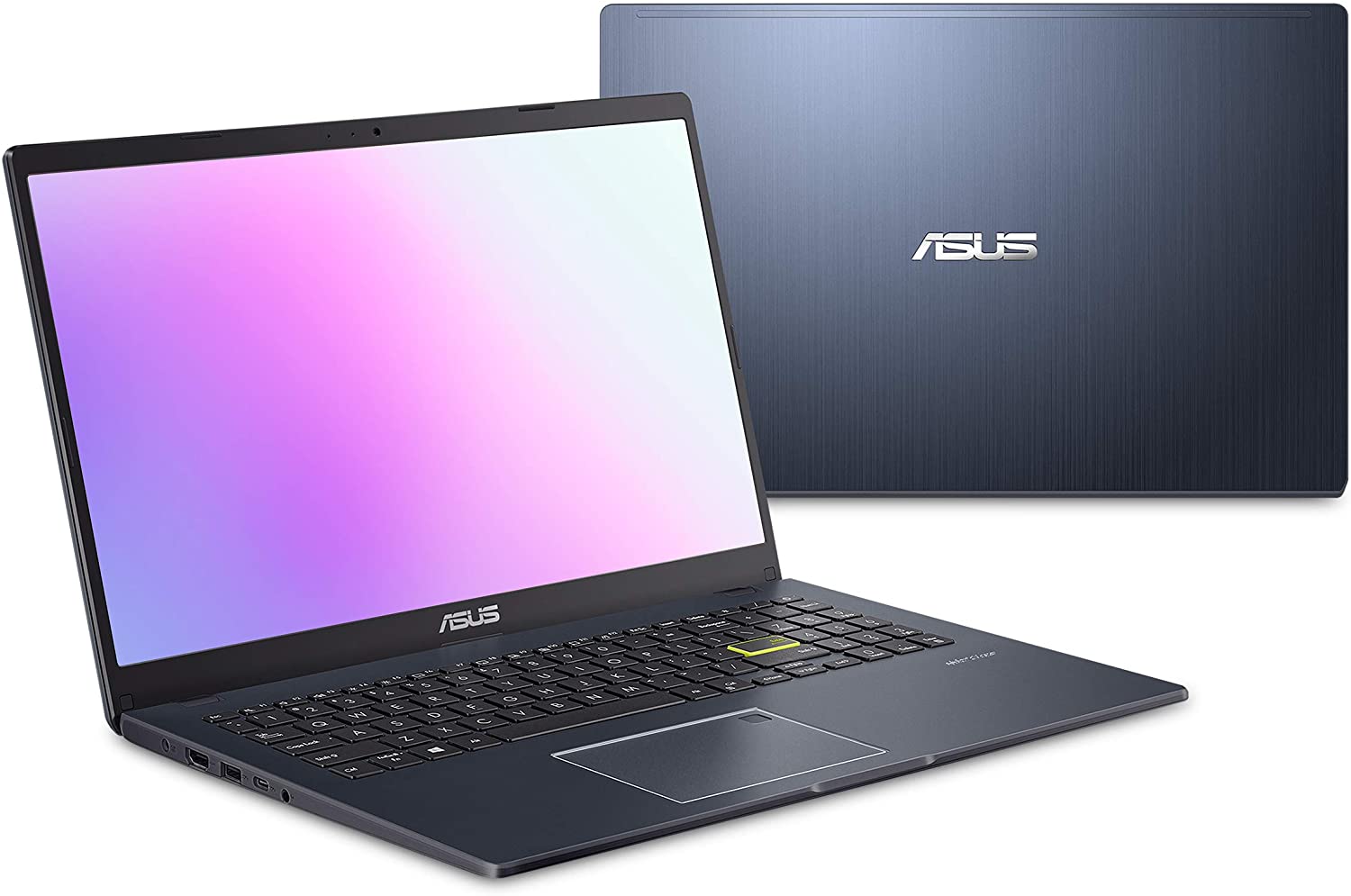 Despite being priced under $300, the Asus L510 delivers the kind of performance that you would expect from a more premium laptop. It comes equipped with an Intel Celeron N4020 CPU that ensures the device runs efficiently and never suffers from lagging issues. The device's design is quite basic, but it is made of durable components.
It comes with a hard drive that offers 128 GB of storage space. The 4 GB RAM comes pre-installed with the device, and the graphics processor used here is Intel UHD Graphics 600. The laptop has multiple connectivity options, but no optical drive exists. When charged optimally, the battery lasts for just about 8 hours.
A suitable option for those planning to get a budget-friendly laptop that works efficiently.

It is also recommended for individuals needing a laptop for personal and professional use.
Affordable

Fast processor

Durable structure

Free one-year access to Microsoft 365
Ordinary design

Moderate battery support
Well-Designed Laptop with a 14-inch High-Definition Screen
HP Stream Lightweight Under $300 Laptop
Check Price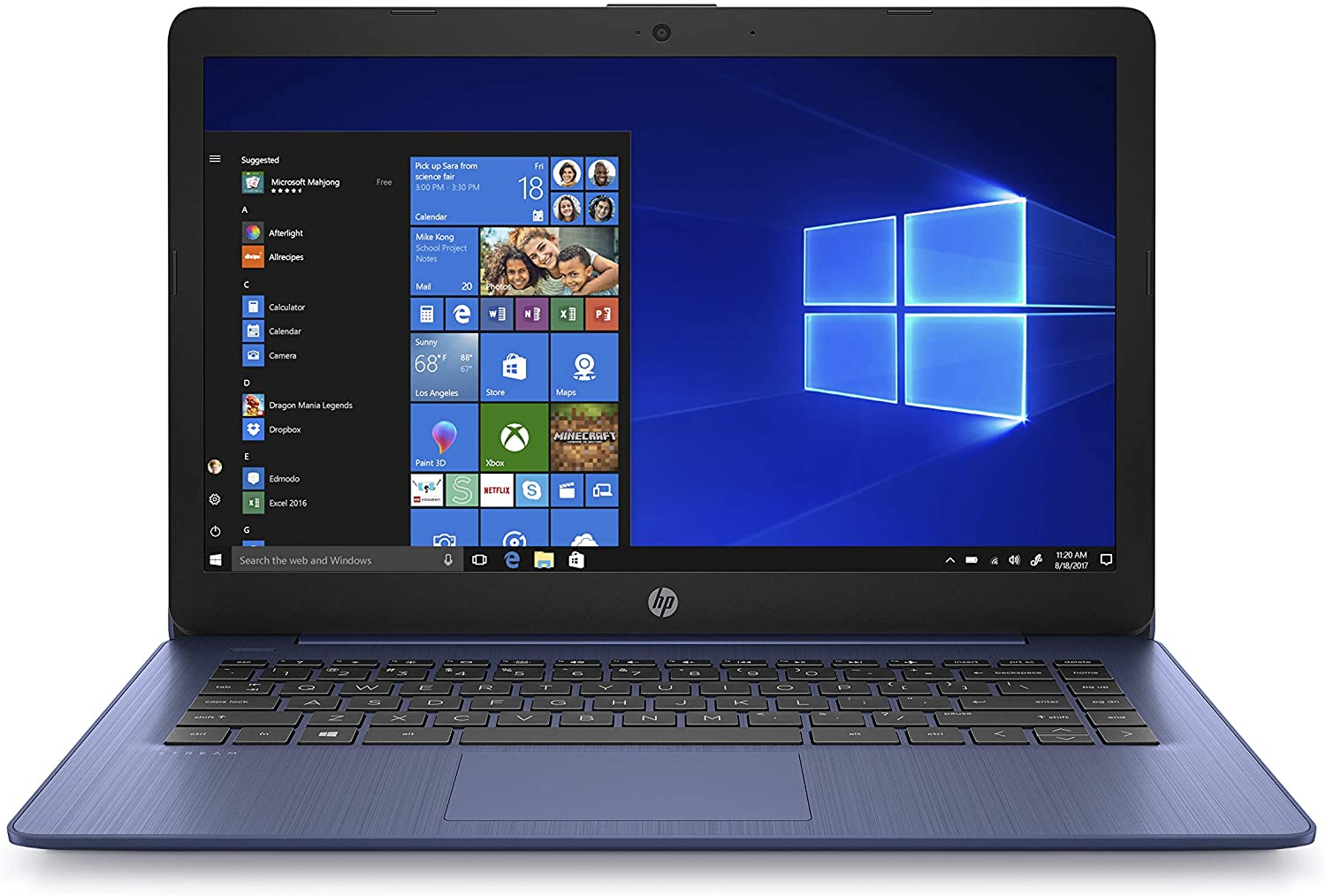 The HP Stream boasts a sleek design and is available in three color variants: black, white, and rose pink. The design will leave you impressed, and its performance will make you feel good about your decision to invest in it. It comes with a 14-inch display screen with a resolution of 1366 x 768 pixels. It is a very good laptop to stream video content on.
It is powered by the Intel Celeron N4000 processor, ensuring the device runs at a good speed. When you purchase this device, you get free access to Microsoft 365 for a year. You also get 1 TB of Microsoft OneDrive at the same time. The Intel Celeron N4000 processor offers a processing speed of 2.6 GHz and makes the device function smoothly.
Strongly recommended for those planning to buy a good-looking and well-performing laptop priced under $300.

It is also a good option for individuals looking for an affordable laptop device with strong multimedia features.
Compact structure

Good audio-visual output

Fast-performing processor

Available in multiple color options
No optical drive

Low bandwidth RAM
Well-Performing Laptop That Is Priced Under $300
BmaxX15 256 GB Storage-Space Drive Laptop
Check Price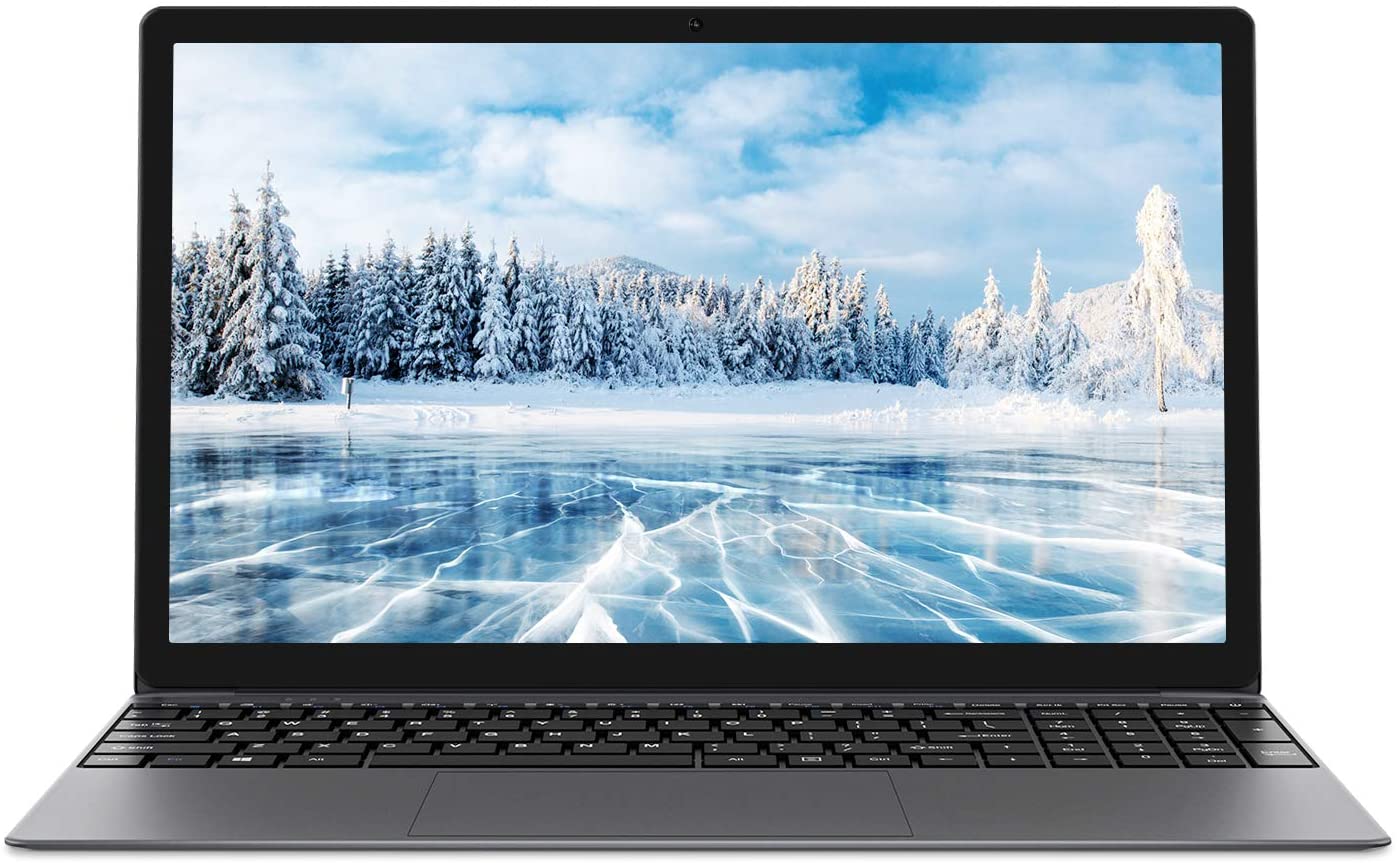 The Bmax 15 features a 15.6-inch display screen with a 1920 x 1080 pixel resolution and produces high-quality visuals. The grey-colored design of the device is quite stylish and sophisticated. It is made with durable components, so traveling around with it shouldn't be a cause of concern. The hard disk offers 256 GB of storage space and enough connectivity ports to ensure you can get additional storage equipment connected to it.
For a budget laptop, 8 GB RAM is quite good. It comes with a full-sized keyboard that is quite large and offers good travel space between the keys. The built-in webcam is good quality and works well for video calls. The brand offers a 12-month warranty on the product. One of the few things that disappoint you about this laptop is its battery life. When fully charged, the battery lasts for just about 5 hours.
Why You Should Buy This?
A good option for those looking for an affordable laptop that helps them accomplish basic computing tasks.

It is also recommended for individuals who want to procure a laptop with good professional features.
Pros
Stylish design

High-quality webcam

Good connectivity support

15.6-inch HD display screen
Cons
Limited battery support

Storage space could be higher
Portable Laptop That Is Priced Under $300
HP Chromebook 11.6-inch Display Screen Laptop
Check Price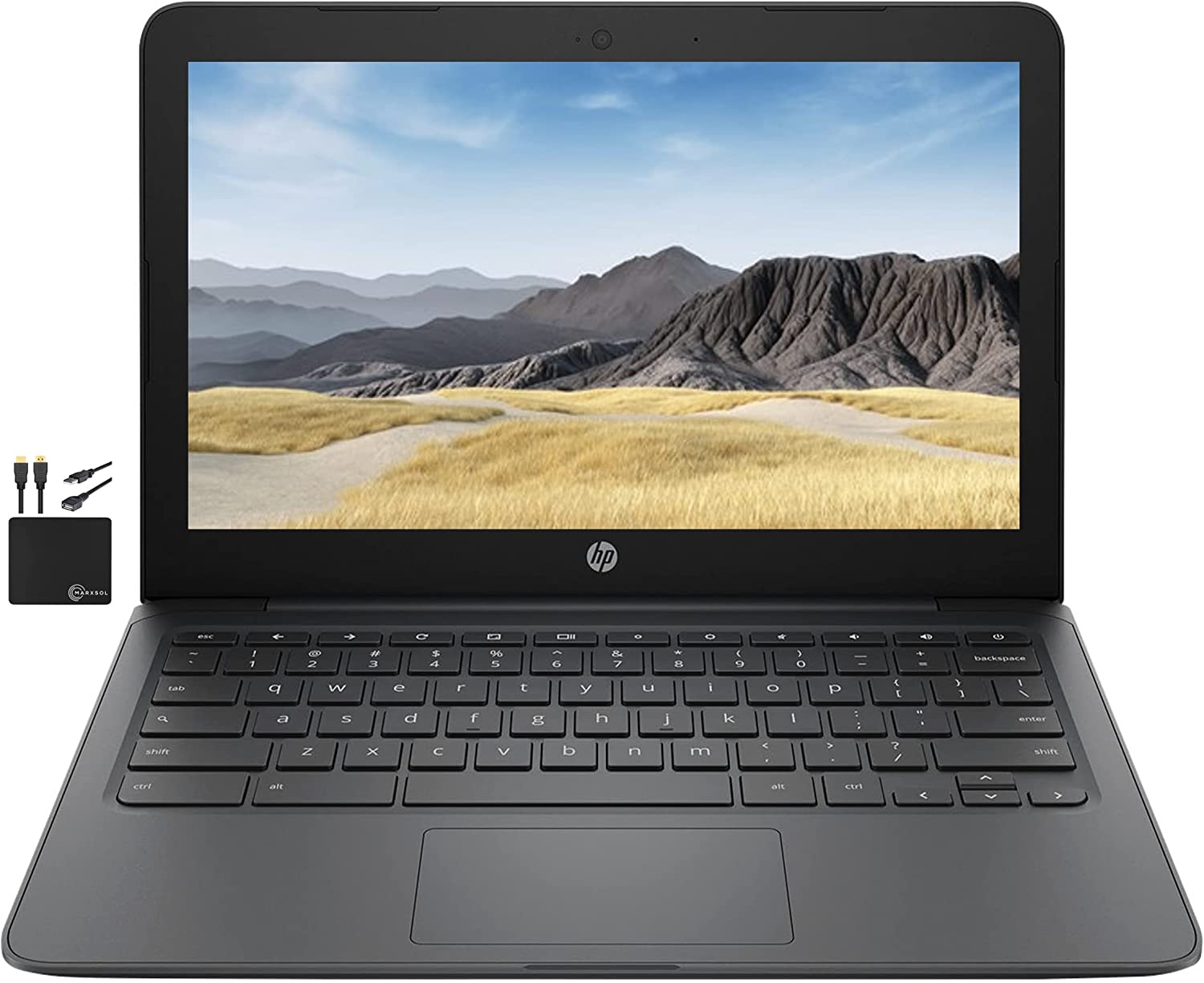 While many prefer laptop devices featuring large screens, many like using compact devices. This HP device comes with an 11.6-inch screen and is very easy to move around. The screen offers a resolution of 1366 x 768m pixels and is ideal for watching movies and browsing the internet.
Along with the primary device, the brand provides you with a bunch of accessories, including a USB extension cord, an HDMI cable, and a mouse pad. The hard disk, which comes pre-installed with the device, offers 32 GB of storage space. 4 GB RAM might not be sufficient for media professionals, but it should work for those using their laptops for basic computing tasks.
A very good option for those looking for a compact-structured laptop that can be put in a bag and traveled around easily.

It is also recommended for individuals on a tight budget who need a laptop that offers stable performance.
Portable

Vibrant display screen

High-resolution webcam

Free accessories provided
Low bandwidth RAM

Limited storage space
Laptop Priced Under $300 That Delivers Stable Performance
BiTECOOLIntel Celeron J4005 Dual-Core Processor Laptop
Check Price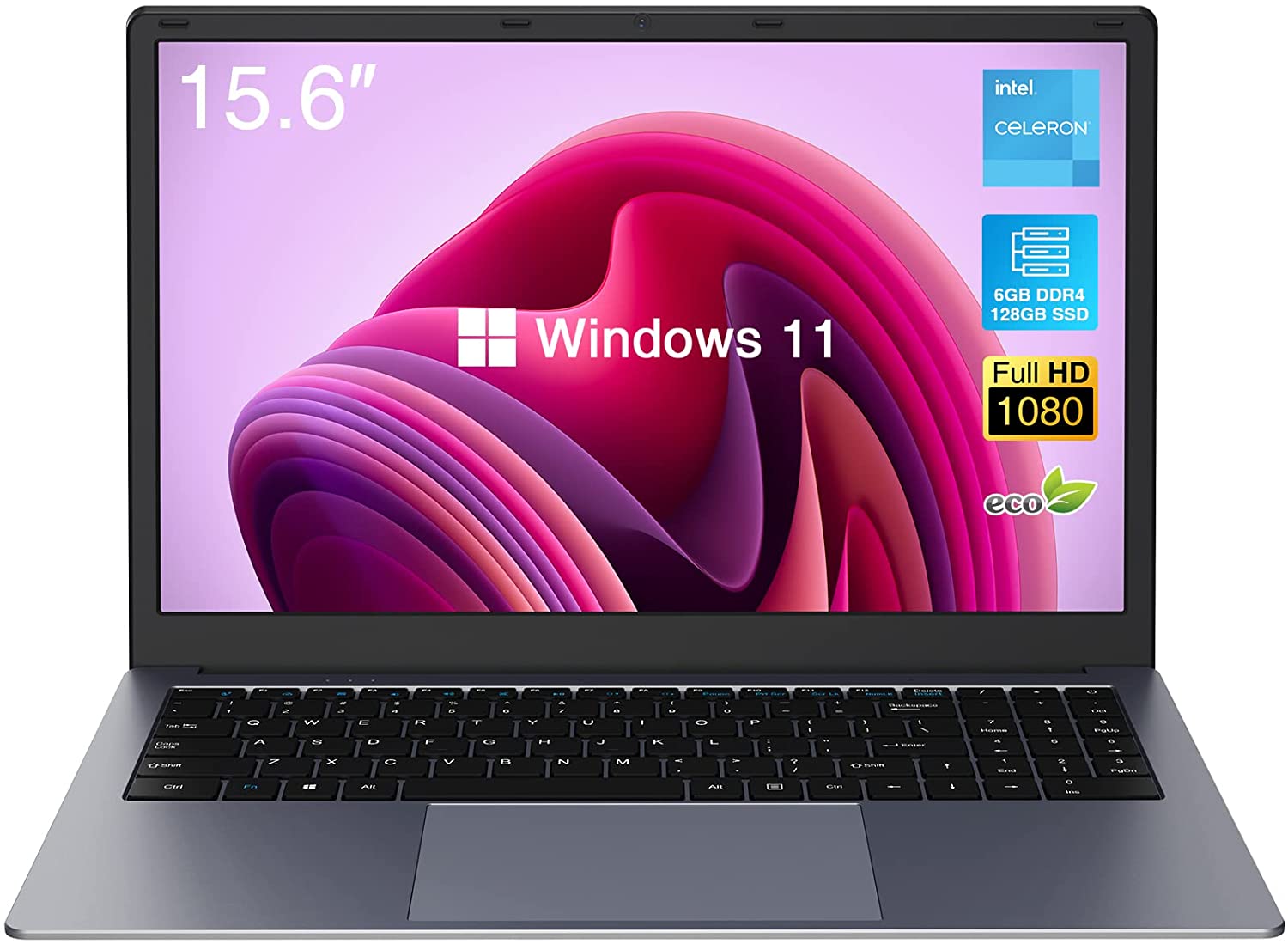 This laptop by BiTECOOL features a 15.6-inch display screen with a resolution of 1920 x 1080 pixels. The screen is glare-proof and suitable for binge-watching movies and shows. At 2.7lbs, the device is lightweight and, therefore, easy to travel around with. The device comes equipped with an Intel Celeron J4005 dual-core processor, which works quickly.
The device features a hard disk that offers 120 GB of storage space. While the local storage space provided by the device is not very high, the good news is that it can be expanded up to 1 TB. The laptop comes with multiple connectivity ports, including a 3.5mm headphone jack. When you charge the battery optimally, it will last for around 8 hours.
Why You Should Buy This?
You will get one of the best laptops in the under-$300 price category.

It is also recommended for those looking for a budget-friendly laptop with a powerful processing unit.
Pros
Lightweight structure

Competent processor

Features a headphone jack

Expandable storage support
Cons
Moderate battery life

Limited local storage
Compact design that is budget-friendly
Acer Aspire 1
Check Price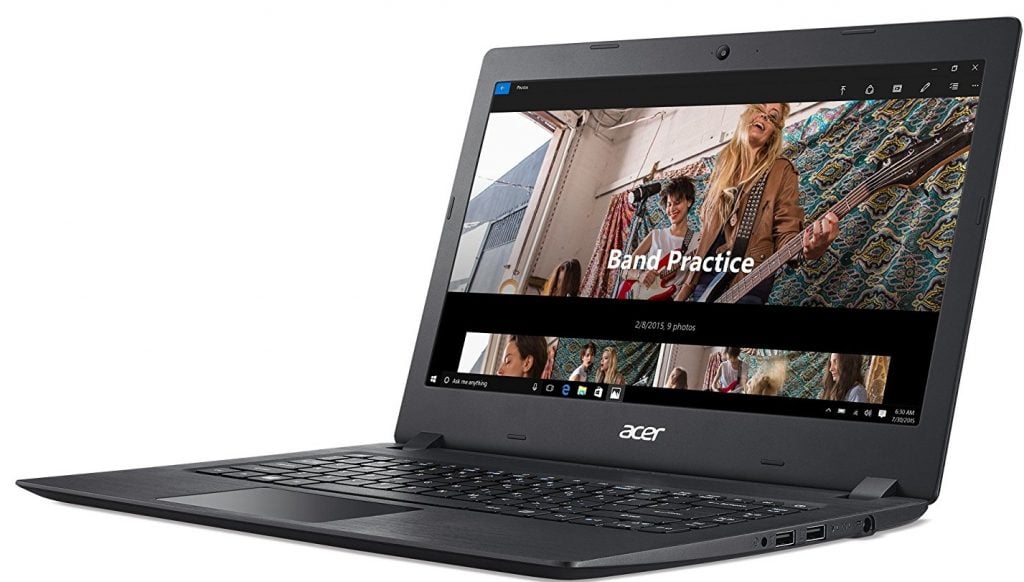 The compact notebook from Acer is ideal for both students and business people. The device allows them to complete their daily chores with ease. It is equipped with a quad-core Intel Celeron N350 processor and 4 GB RAM. The 14-inch display comes with a full HD resolution of 1920×1080 pixels.
The laptop comes with Windows 10 and has an internal storage of 32GB. The device weighs less than 4 pounds which is a great thing to consider. This laptop is one of the best on the list of laptops under $300.
What makes it the best?
Its strong performance is hassle-free.
This lightweight laptop is useful and convenient.
See also: Top 10 best laptops for writers of 2023
Frequently Asked Questions
Can I get a touchscreen in a laptop below $300?
Unlikely. Even in the regular laptop range, the touchscreen features are priced higher. You may not be able to find laptops with touchscreen facilities in laptops below $300.
Will the seller send me a refurbished laptop instead of a new one because of the price?
Not necessarily. As explained in the beginning, the concept is that as new models of laptops are introduced, the prices of the older models drop. If you are lucky, a laptop sold for $500-$600 may now be available for $300 or a little more. That does not mean these are refurbished laptops. However, always check while buying if the laptop is new.
Are laptops under $300 good for making video calls, like Zoom meetings, etc.?
Yes, you will have a camera fitted on these laptops, and if you have good internet connectivity, nothing stops you from taking part in a Zoom meeting or making a Skype call.
I am a student. Do you recommend a laptop for under $300 for my use?
You can use laptops priced below $300 for your regular activities. If you wish to browse the internet, check and reply to emails and create normal text documents and worksheets, these laptops can easily handle these. If you wish to play heavy games or work on graphics-heavy stuff, these laptops will not be the ones for you.
Are laptops better or PCs, I mean desktops?
You can definitely pack more power into a desktop than a laptop. However, it becomes an individual's choice and difficult to say one is better than the other. A laptop can be carried with you, making it easier to work while on the go. The recent work-from-home arrangement found many companies having to move desktops to their employees' houses. With laptops, the task would have been much easier.
Conclusion
To sum it up, you can say that many good options are available for laptops under $300. These laptops have unique qualities that make them suitable for various people with different uses and expectations from the laptops. All laptops are good in terms of performance and design, and the final decision is solely on your preference.
Laptops make life easier and faster for users. The laptops mentioned above have the added advantage of being economical as well. The laptops that we have listed here are some of the best laptops under $300 that you can get. We have kept performance, durability, and battery life in mind while creating this list since these are the things that matter the most. Other considerations like screen size and additional software were also made to get the best for what you pay. Although these laptops may not be able to compete with high-end models, they certainly offer reliability and good performance for a light user.