Featured in this article (opens in new tab)
If writing is a significant part of your job, you're probably searching for a laptop that can assist you in your work. With countless laptop options available, it's easy to become overwhelmed when trying to select the best one for your writing needs. The ideal writing laptop should possess features like a backlit keyboard, a spacious keyboard, and more, to make typing comfortable and effortless.
To assist you in your search, we've compiled a list of the top laptops for writers, suitable for all types of writing tasks, from novels and notes to business proposals and books.
See Also: Top best Smartphone of 2023
Buying Guide
It's 2023, and writers no longer use pen and paper to write their thoughts. A laptop is their writing pad now. The best laptops for writers give them so much more freedom and the ability to make corrections, go back and forth effortlessly, and so on. If you are into any form of writing and are currently looking for a good laptop, you have arrived at the right place. Here are a few tips you would like to consider while buying your laptop.
Laptop Size: If you are glued to your seat while doing your writing work and don't generally take the laptop out, a larger 15.6-inch laptop would be ideal. If you travel a lot with your laptop, the size could be a little smaller, say 14-inches. You can always increase the font size to suit your vision.
Weight: Once you decide on the size, the weight will correspondingly change. You should expect between 3 and 5 pounds as the weight of the laptop.
Processor: A regular Intel processor Core i7 or even the latest generation Core i5 will do for writers' laptops. Choose the one you feel you will be comfortable using. This may even depend on which laptop you are currently using. There is no point in choosing a less powerful processor than the one you are used to.
RAM: 8GB RAM should provide the comfort level of swift shuffling between pages and other tasks. Less than 8GB of Ram could be a compromise. Make your choice.
Color: Since you are engaged in creative work, look for attractive colors among the laptops for writers lined up for you. Try and avoid the back and silver options if feasible.
Battery: You need a long battery life while out with your laptop. The latest models have up to 8 hours of battery life. Check the details before ordering.
Storage: You will have a higher storage requirement as all your work has to be saved for future reference. Printing and keeping a hard copy is a passé. You should feel comfortable with around 1TB of onboard storage.
Backlit Keyboard: A backlit keyboard is quite useful for use in dark environments. After choosing your laptop model for writing work, you can ask the seller to ship the machine with the backlit keyboard. It may cost a little more.
Top Best Laptops For Writers of 2023
Premium Quality Laptop with Backlit Keyboard
Apple MacBook Air 13.3-inch Display Screen Laptop
Check Price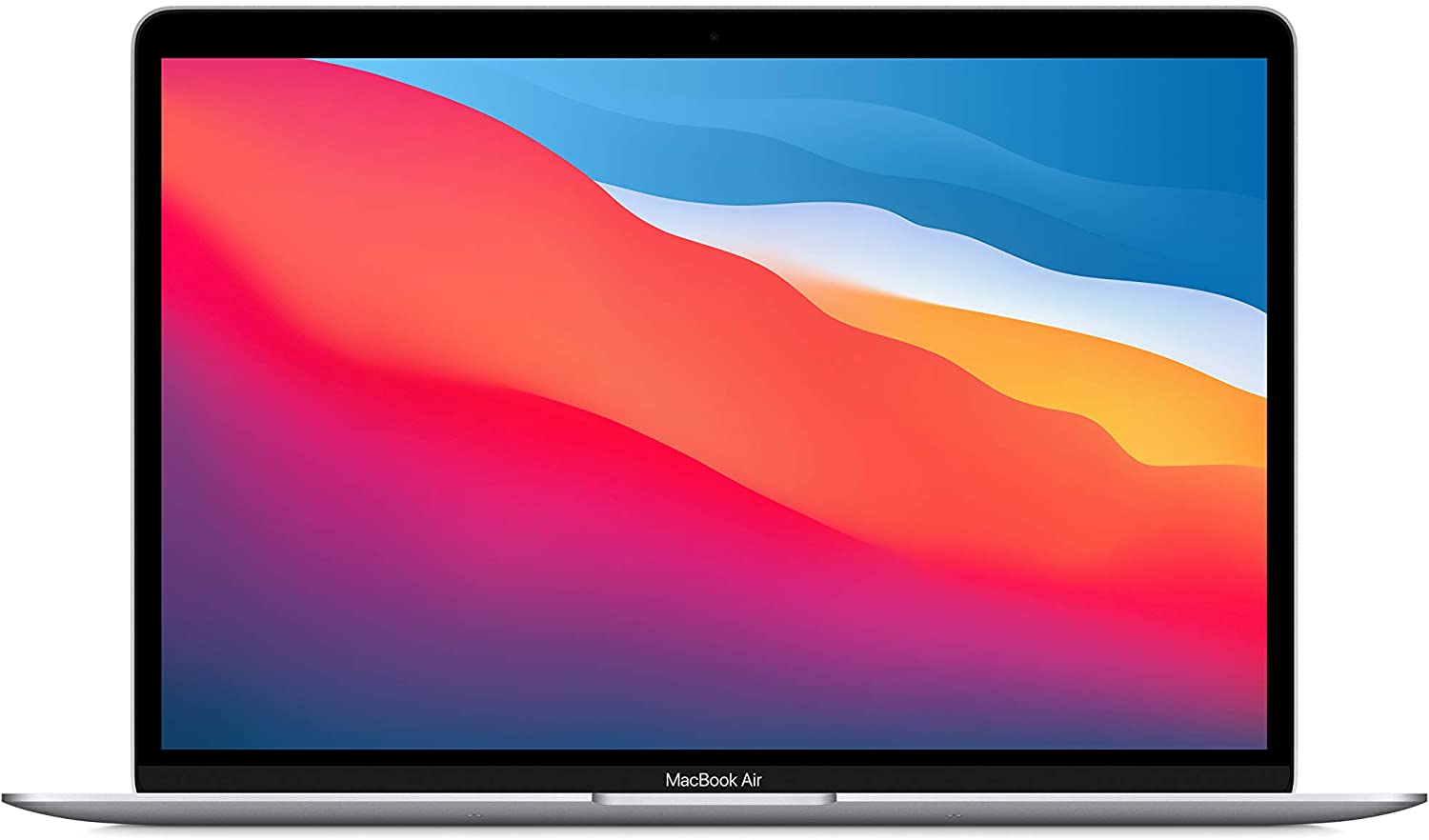 When buying a laptop, a writer looks for two important things – a bright screen and a comfortable keyboard. The Apple MacBook Air features a 13.3-inch display screen that produces a resolution of 1920 x 1080 pixels. Apart from consuming multimedia content, the screen is apt for doing writing work.
The keyboard is sturdy and features a backlit function. Your hands will not get strained even if you type for long hours. The design of the laptop is very sophisticated, and it is available in three different color options, gold, silver, and space gray. The M1 chip by Apple works at a processing speed of 3.1 GHz and ensures efficient operations.
It is a good option for writers who want to invest in a high-end laptop that fosters their creativity and imagination.

It is also recommended for those planning to buy a premium quality laptop with advanced features.
Backlit keyboard

Vibrant display screen

Fast-performing processor

Available in multiple color options
Expensive

The screen is not touch-enabled
Budget-Friendly Laptop with Good Connectivity Support
Acer Aspire 5 A515 15.6-inch Display Screen Laptop
Check Price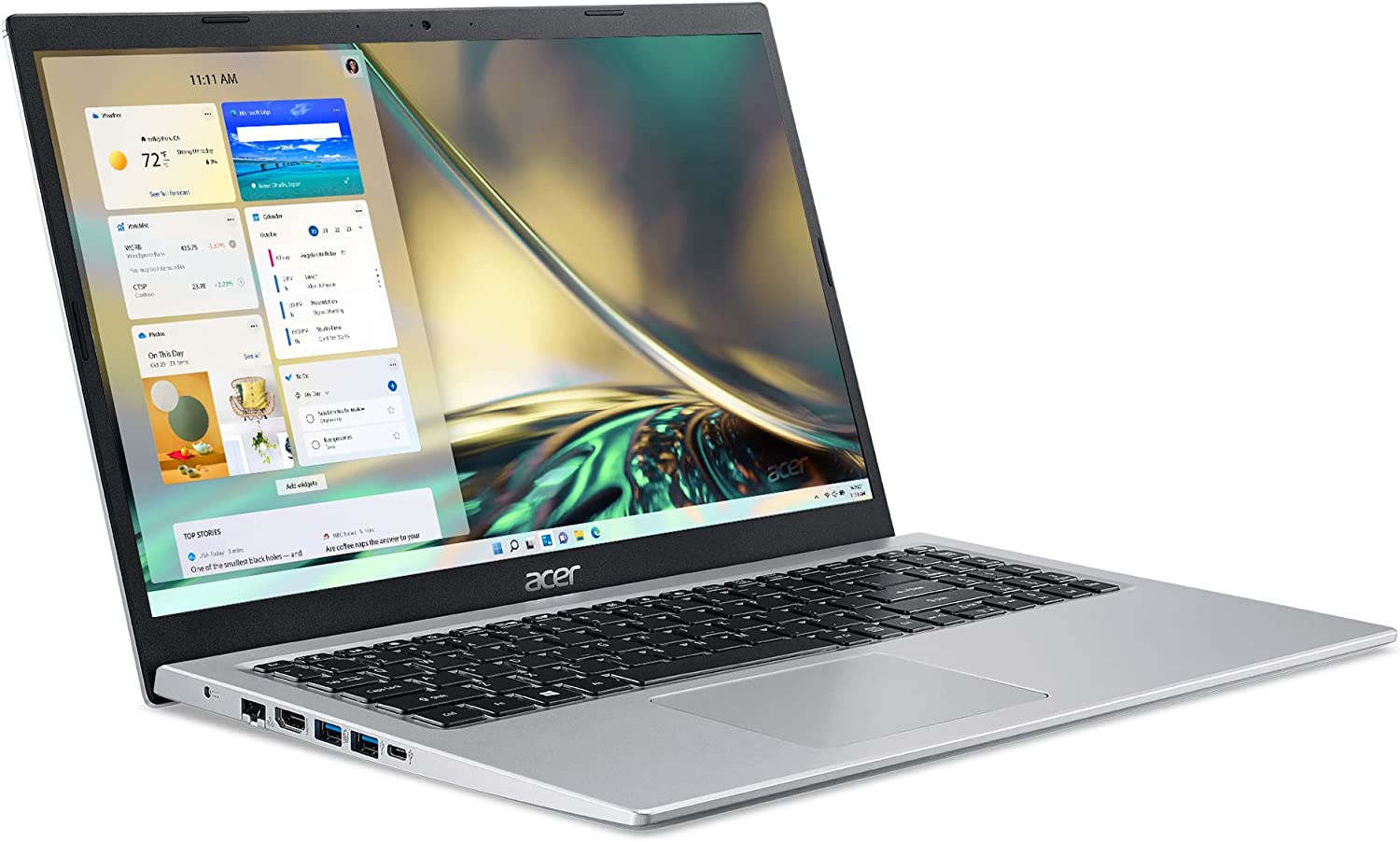 The Acer Aspire 5 comes with a 15.6-inch display screen with a 1920 x 1080 pixel resolution and a 16:9 aspect ratio. Dual stereo speakers produce high-quality audio output. The front-facing 720p webcam is highly useful for users who regularly engage in virtual conferences. The design of the laptop is simple but appealing to the eyes.
One of the major highlights of the laptop is its processor. The 11th Generation Intel Core i3-1115G4 CPU registers an operating speed of 4.1GHz and ensures high-end efficiency for the device. Since Alexa comes as a pre-installed app on the laptop, you can use it to give voice commands and complete many basic computing tasks without using your hands.
Recommended for writers looking for a moderately priced laptop to invest in.

It is also a good option for those who wish to get a well-performing laptop with a 15-inch screen.
Affordable

720p webcam

Sharp display screen

Super-fast processor
Low-bandwidth RAM

No backlit feature on the keyboard
Mid-Range Laptop with Stable Processor
HP 17.3-inch Display Screen Laptop
Check Price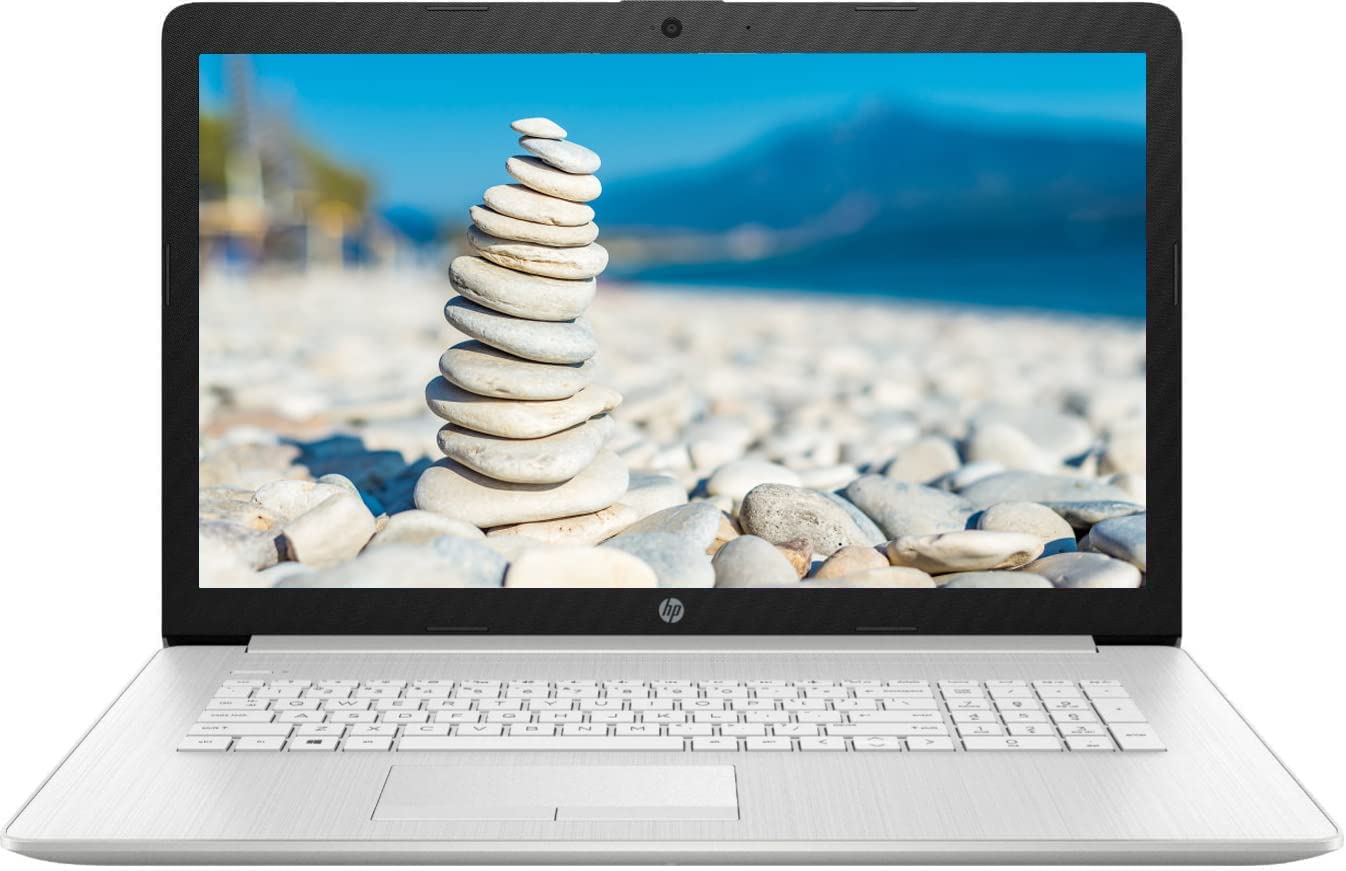 This HP laptop features a 17.3-inch display screen with 1600 x 900 pixels resolution. Though the screen does not offer touch functionality, the quality of visuals it produces is very high. Since the screen is made with non-reflective material, you can type for long hours in a sunny, outdoor location without facing any issues.
The 11th Generation Core i3-1115G4 CPU operates at a processing speed of 3 GHz and gets the laptop working at a good speed. Optimally charged, the battery lasts close to 7-8 hours. Since the battery life offered by the device is not adequate, it would be advisable to carry a charger when traveling.
A very suitable option for writers planning to invest in a laptop with a large, non-reflective screen.

Also recommended for those who are looking for a medium-budgeted laptop that helps perform personal and professional tasks.
Large display screen

Reliable processing unit

High-resolution webcam

Good connectivity support
Moderate battery life

The screen is not touch-enabled
High-End Laptop with Strong Battery Life
Apple MacBook Pro 16-inch Screen Laptop
Check Price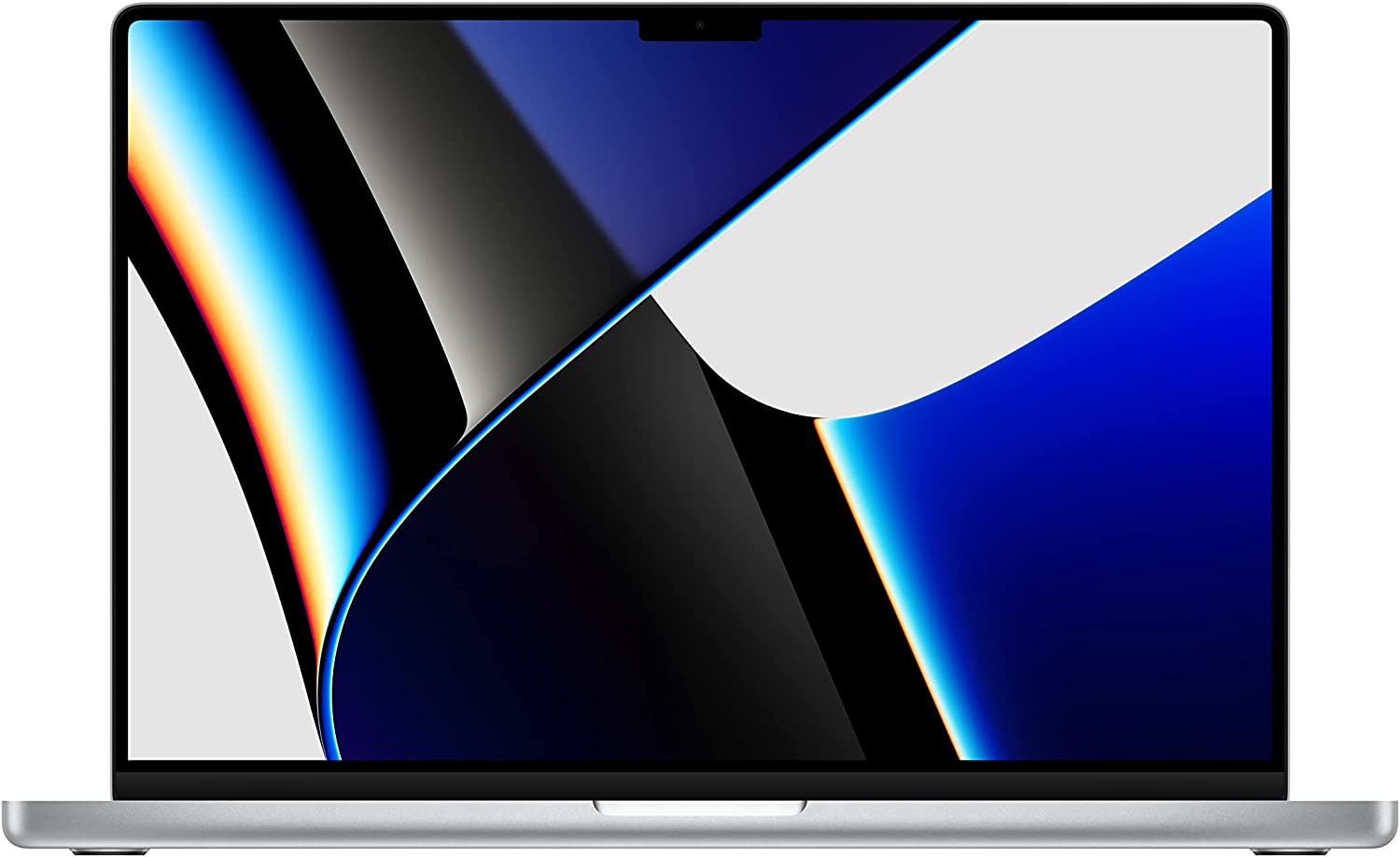 The Apple MacBook Pro features a gorgeous 16-inch display screen that produces high-quality visuals. The screen makes the experience of watching movies, browsing the internet or writing long drafts truly enjoyable. One of the reasons professional writers prefer this laptop over others is because of its battery life. When you charge the battery optimally, the battery lasts for as long as 21 hours. Therefore, you do not necessarily have to carry a charger when you move around with this device.
Available in two color options (silver and space gray), the design of the laptop is highly sophisticated. The Apple M1 Pro chip ensures the device runs extremely fast at all times. The laptop comes in two storage variants. While one model features a 512 GB hard disk, the other comes with a 1 TB hard disk. The 1080p HD webcam makes the process of doing video calls far more fun and engaging. The device features a very comfortable keyboard that makes typing easy.
Why You Should Buy This?
Recommended for writers who wish to invest in a premium-quality laptop that offers great battery support.

If you have been planning to buy a MacBook for a while, this would be a good device for you to invest in.
Pros
1080p webcam

Robust performance

Powerful battery life

Excellent audio-visual output
Cons
No USB-A port

Premium pricing
Well-Built Laptop with Responsive Fingerprint Reader
Acer Enduro N3 14-inch Display Screen Laptop
Check Price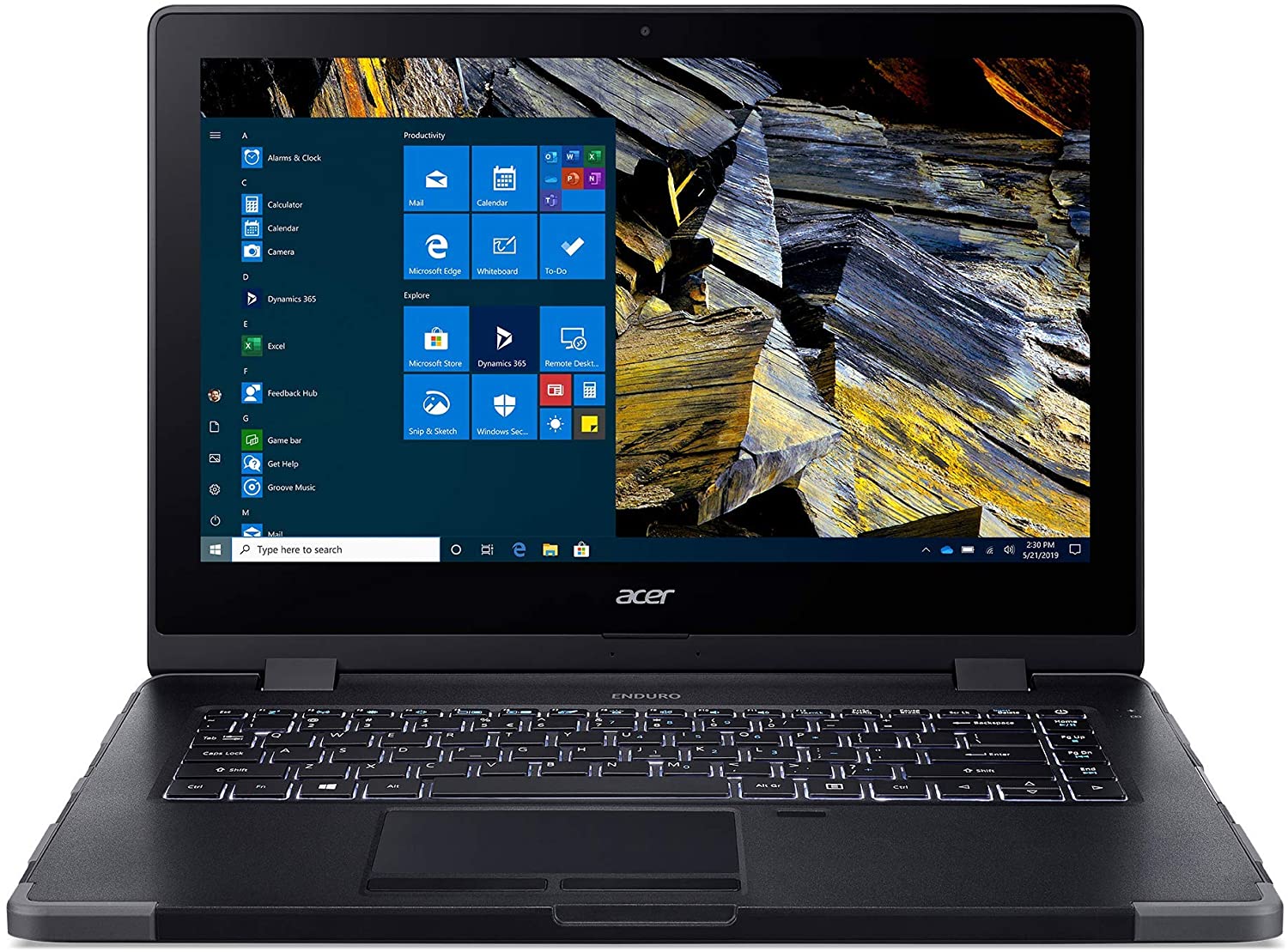 If you wish to own a highly durable laptop, you must be willing to pay the price for it as well. The Acer Enduro N3 is a rugged laptop that is built to last. It does come at a premium price but offers enough to justify its cost. The laptop features a 14-inch display screen with a 1920 x 1080 pixels resolution.
Writers are often concerned about the security of their work. Since this laptop comes with a fingerprint reader, you can ensure that all your drafts remain safe inside the laptop. Another highlight of the device is its battery life. When charged optimally, the battery lasts for as long as 13 hours.
With its compact structure and tough build quality, it proves to be the ideal laptop for those who travel frequently.

It is also recommended for writers planning to invest in a premium quality laptop.
Durable structure

Strong battery life

High-definition screen

Responsive fingerprint reader
No optical drive

Low bandwidth RAM
15.6-inch Display Screen Laptop with Good Storage Support
Lenovo Ideapad 3i High-Resolution Webcam Laptop
Check Price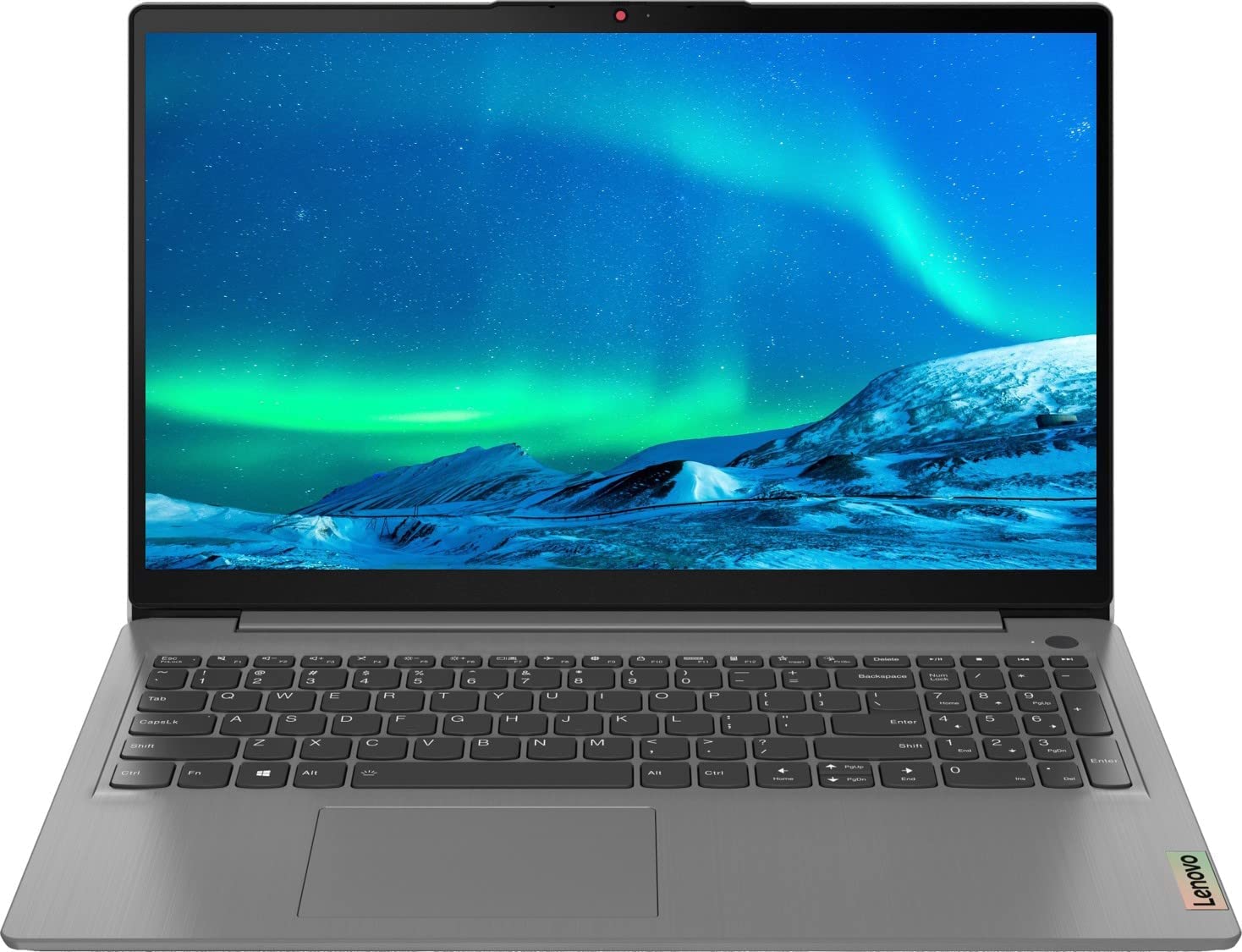 As a professional writer, you need to speak to your team, collaborators, or those who have hired you regularly through video calls. Therefore, you need a device that conveniently helps you participate in virtual conferences and calls. The Lenovo Ideapad 3i comes with a high-quality webcam that offers great clarity. The microphones, too, are very good and pick up voice commands easily.
The laptop has a 15.6-inch display screen with 1920 x 1080 pixels resolution. Apart from doing writing work, you can use this high-definition screen to binge-watch movies and shows. The device has multiple connectivity ports, including a 3.5mm headphone jack and a microSD card reader. The hard disk offers storage space extending up to 1 TB.
Why You Should Buy This?
A very good option for writers looking for a medium-budgeted laptop with an excellent webcam and a sturdy keyboard.

It is also recommended for individuals particularly interested in a laptop that offers adequate storage support.
Pros
1 TB hard disk

Durable keyboard

High-resolution webcam

Multiple connectivity options
Cons
Average audio output

Brightness levels could be higher
Frequently Asked Questions
What about the software on the laptops for writers?
Laptops are generally supplied with a Windows Home operating system. Some brands add a trial version of MS Office, valid for a month. No other software is included. There have been sporadic complaints of some laptop makers adding a lot of bloatware. You should be wary of this. You should download and install any other special software you need for your writing work.
Can I connect any external devices to the laptop for writers?
You should be able to connect devices depending on the connectivity ports available on the laptop – for – writers you have bought/are going to buy. There are USB ports and an HDMI port as well. Check the specifications. There are no fixed standards for connectivity. Each laptop manufacturer follows a separate style.
Can the laptop for writers be used for other purposes, like gaming?
The laptop for writers is another device for many activities, including gaming. However, not all games can be played on the laptop due to hardware constraints. Some issues with the keyboard may also crop up. Whatever light games can be played with the mouse can be played on these laptops.
Is there an international warranty available on laptops for writers?
You may be worried about the international warranty since you travel a lot, and if the laptop were to develop a snag overseas, it could pose a challenge. Check with the seller and the laptop manufacturer if an international warranty can be included in your case. Many companies have this option.
Can the laptop be used to make presentations on large screens?
Yes, mostly all presentations can be made using the laptop. The laptop has to be connected to the LCD projector through an HDMI cable, and the laptop's display is then mirrored onto the large screen. You can use the mouse to keep changing the pages in your presentation or run a video.
Conclusion
Whether you are a poet, an essayist, a blogger, or a fiction writer, you will have to digitize work and need a laptop. Writers need screens that are bright and big and also easy to read. These are some of the best laptop options for writers with excellent keyboards. The space between keys is important, so check out keyboard ergonomics while selecting a laptop for writing purposes. However, if you write a lot, it would be beneficial to go in for a separate, full keyboard. There are many lightweight USB keyboards available. You can also opt for a backlit keyboard for writing in low-light conditions.