Featured in this article (opens in new tab)
Headphones are invading human life everywhere. There are different styles and configurations, and there are so many options that it could be quite daunting to select the best one. They come in different shapes/sizes and at different prices. Read on to solve your dilemma. After all, a pair of headphones is an important tech piece you must buy. You'd like your music to sound good, from basic MP3s on your notebook to top-notch tracks playing from your audio player.
Buying Guide
Consider the following before buying a Headphone
Built-in microphone
Waterproof
Lightweight
Bluetooth support
Noise canceling feature
Battery life
Wireless charging
High quality audio output
Robust bass effects
Alexa support
Stylish design
Here are the top headphones suitable for everyone, whether you are a music lover, a traveler who wants to silence the outside world, or a runner, these are the top guns in the business.
See also: Best laptops for gaming
Best headphones
Well-Designed Earphones with Charging Case
Tozo A1 IPX5 Waterproof Earbuds
Check Price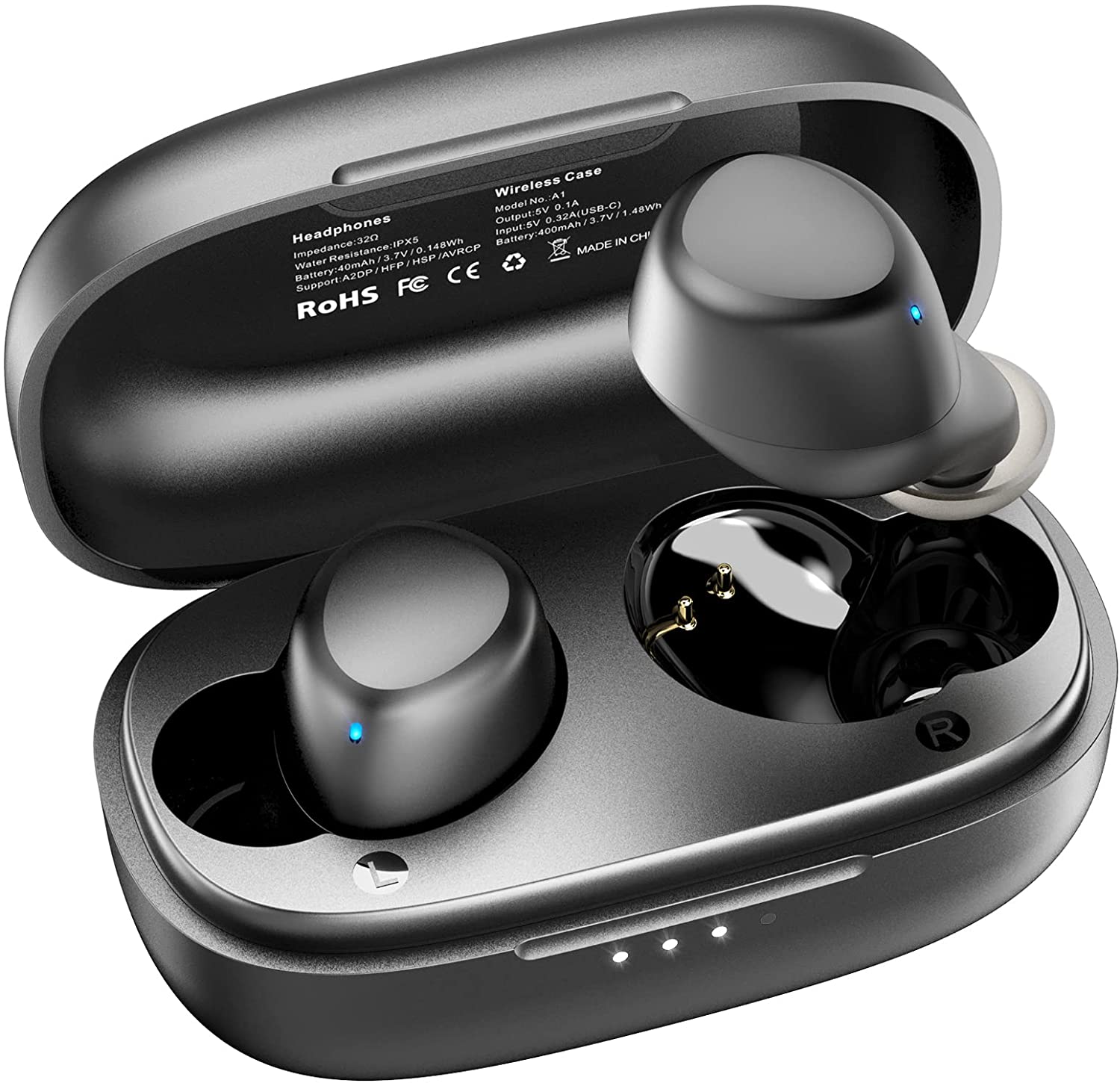 Available in six different colors (black, blue, green, pink, white, and khaki), these earbuds by Tozo boast a modern design and are easy to wear. These are made of lightweight material, so you wouldn't feel the slightest discomfort while wearing them. Since they come with a "sound isolation" feature, be sure that external noise is blocked when you use them.
The 6mm diameter speakers produce a wide sound range that contributes to the immersive experience you go through while listening to audio tracks. It comes with Bluetooth connectivity support, so you can connect to any smart device effortlessly. Because of the dual-ear touch control, you can control these earphones easily.
An ideal option for those looking to invest in a pair of earbuds that are easy to wear and control.

It is also recommended for individuals who are particular about the structural design of earbuds.
Waterproof

Lightweight design

Bluetooth support

Robust audio output
No lighting effects

Earbuds get stuck in the case sometimes
IPX4 Rated Earbuds with Built-In Microphone
Beats Studio Noise Cancelling Earbuds
Check Price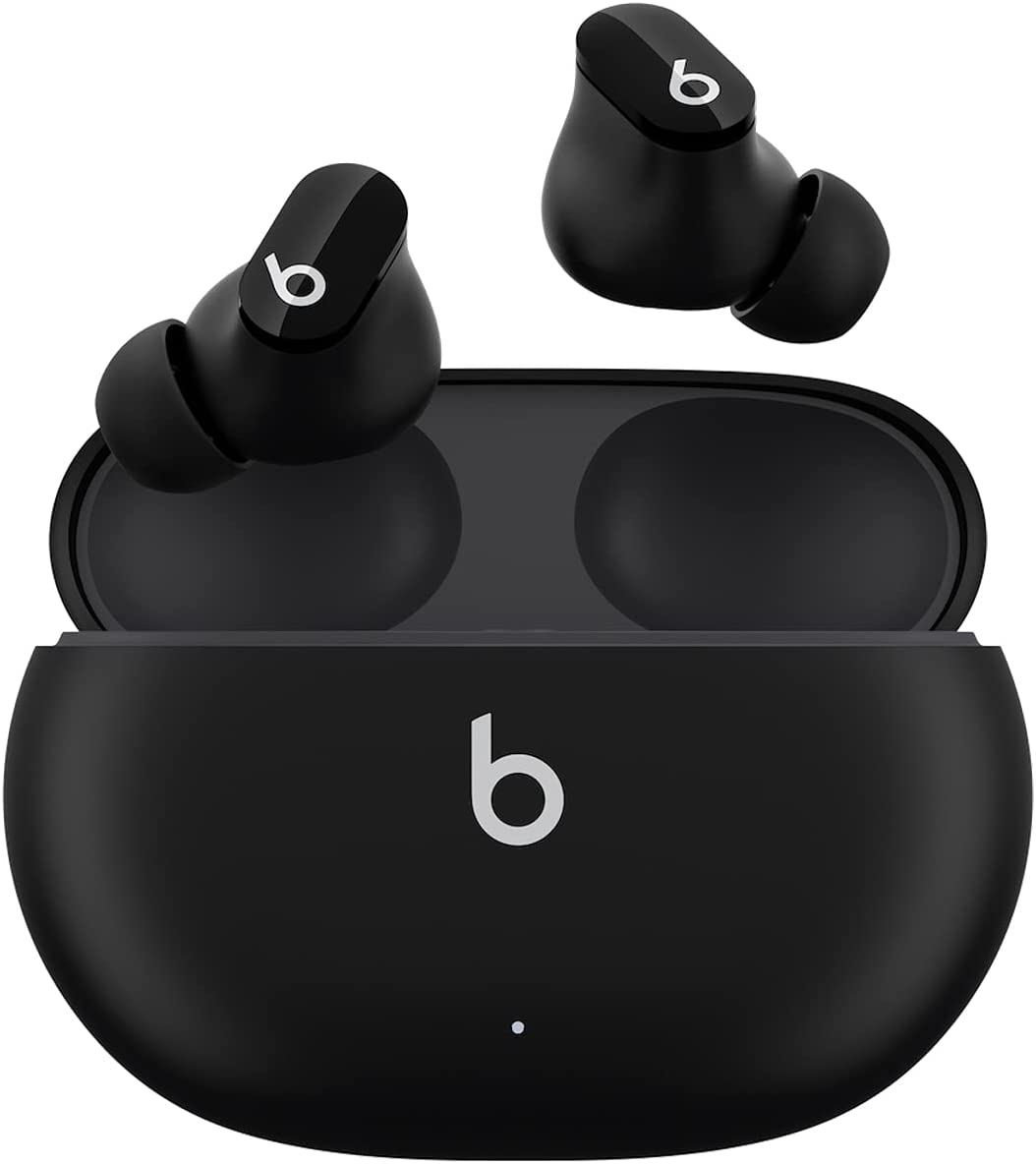 Since these earbuds by Beats Studio enjoy an IPX4 rating, you can be sure they are good at resisting sweat, dust, and water. The design of these earbuds is quite stylish, and they are available in five different color options, including black, red, white, moon gray, and ocean blue. Even when traveling through a crowded area, you will not face any disturbance because of its active noise cancellation feature.
These earbuds offer 7-8 hours of listening time when charged optimally. The Bluetooth feature offers a good connectivity range and enables you to connect to various devices. The built-in microphones are sensitive enough for one to participate in voice or video calls effectively. The ear tips are very soft and offer a comfortable experience while wearing them.
Recommended for those who have been looking for earbuds that come with robust noise-cancelling features.

It is also a good option for individuals looking for waterproof earbuds that offer wireless connectivity.
Water-resistant

Noise-cancelling feature

Strong Bluetooth connectivity

Available in multiple color options
Moderate battery life

No wireless charging support
Waterproof Earbuds with Sensitive Microphone
Tagry 60H Playback Earbuds
Check Price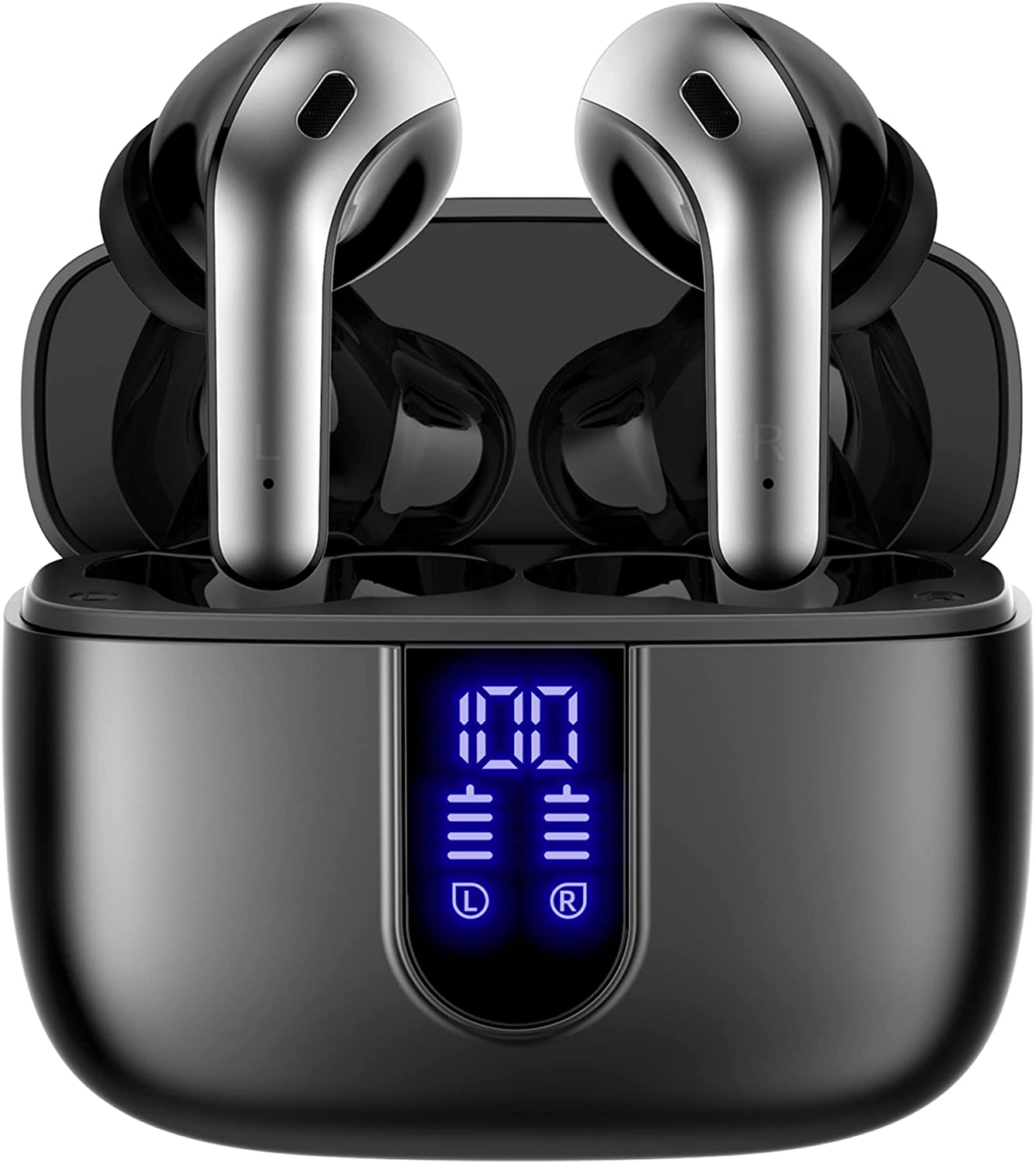 These Tagryearbuds come with 470mAh batteries and offer extraordinary listening time. If you use it moderately, you will not be required to charge it for several days at a stretch. The earbuds feature nano-coating, and there is no risk of sweat or water penetrating them. The device's design is quite simple, and it is available in five color options – black, purple, pink, ocean blue, and white.
The Bluetooth connectivity option enables you to pair these earbuds with any smart device almost instantly. The voice assistant feature would be greatly appreciated by those who track modern technology. The 13mm speakers are responsible for the high-end audio output produced by these devices.
It proves to be a good investment for those who travel extensively and need a pair of earbuds that offer solid battery support.

It is also a good option for those who prefer using devices that offer wireless connectivity support.
Good bass effects

Long-lasting battery

Wireless charging support

Available in multiple color variants
Slow charging process

The design could be improved
Wireless Earbuds with Built-In Alexa Support
Sony WF-1000XM4 Premium Quality Earbuds
Check Price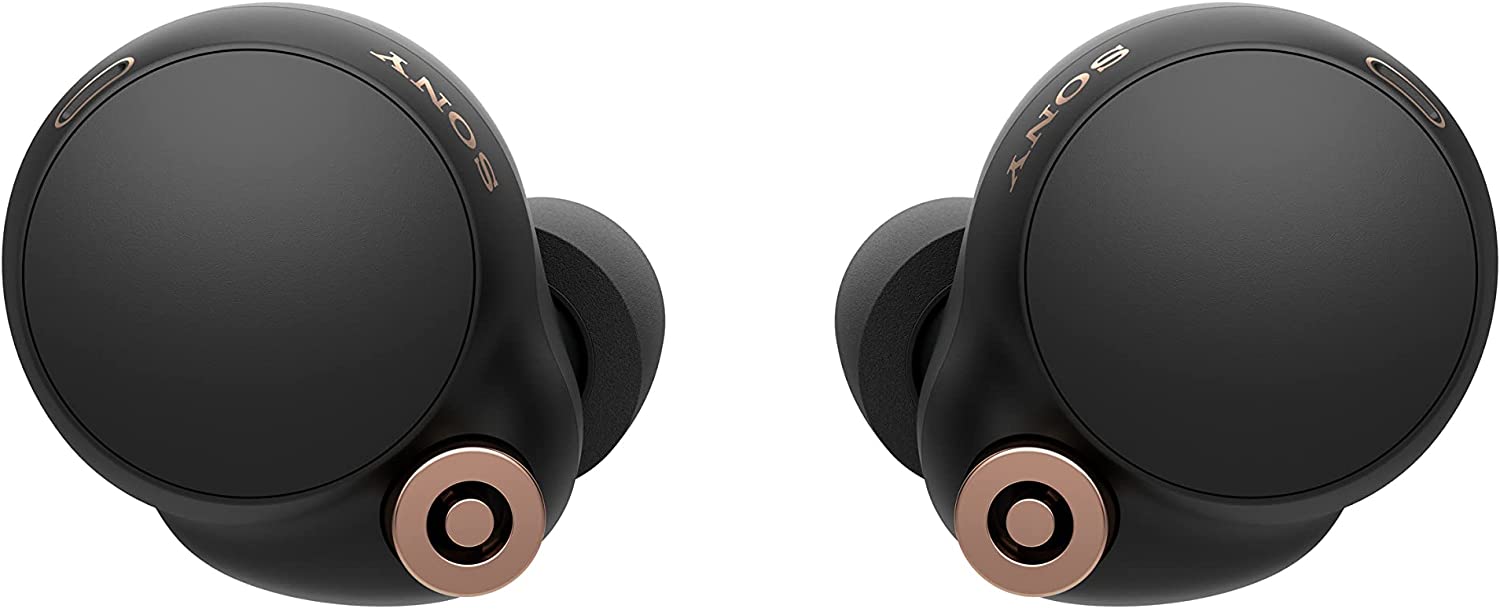 Available in two color options (black and white), the Sony WF-1000XM4 features a very sophisticated design. Even when you just hold it in your hands, you know it is a premium electronic product. While the design is impressive, the audio output leaves a strong impression too. Whether you listen to music or make calls, you can expect crystal-clear audio output.
The earbuds come equipped with a bunch of advanced features, including the unique speak-to-chat technology which automatically adjusts the volume when you get on a voice or video call with somebody. The Qi technology ensures that you charge the device quickly using wireless charging support. Since it comes with Alexa as a pre-installed app, you can give voice commands easily.
Why Should You Buy This?
Strongly recommended for those who have been looking for earbuds manufactured by Sony.

It's also a good option for those who prefer using devices that have built-in Alexa support.
Pros
Alexa support

Premium design

Good brand support

High-quality audio output
Cons
Slightly expensive

Battery life could be improved
Waterproof WirelessEarbuds with Good Bass Effects
Dzstorm Bluetooth 5.1 Sports Earbuds
Check Price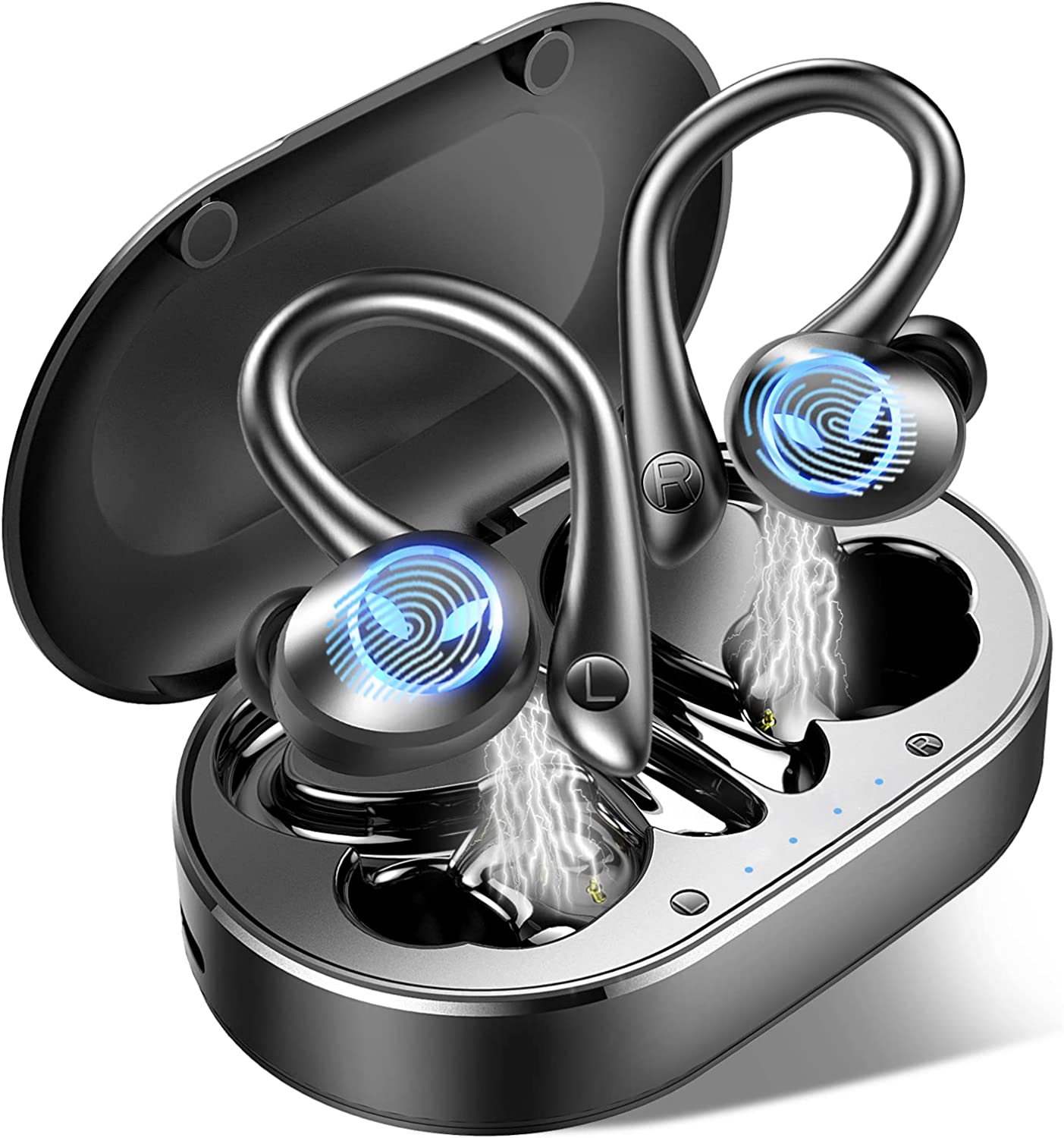 These earbuds by Dzstorm have been designed for athletes, sportspersons, and anybody who participates in some form of physical activity regularly. They fit well and there is no chance of them slipping out of your ears when you run or work out at the gym. Since it is waterproof, you will not have to worry while running along the tracks during heavy trains.
The brand has given a lot of importance to comfort while manufacturing these earbuds. You get three ear tips, of different sizes, to choose from. The ear hooks, too, are very soft. It comes with 5.1 Bluetooth connectivity support and covers a good range. Apart from offering a stable connection, it also ensures good transmission speed.
Highly recommended for individuals who participate in physical tasks or play some form of sport regularly.

It is also a good option for those who travel extensively and need a pair of earbuds that offer good resistance to rain, pollution, and other external factors.
Waterproof

Ergonomic design

Robust bass effects

Good connectivity support
Touch controls can be placed better

Needs to do a better job at canceling out noise
Well-Designed Earbuds with Apple H1 Headphone Chip
Beats Fit Pro Wireless Noise Cancelling Earbuds
Check Price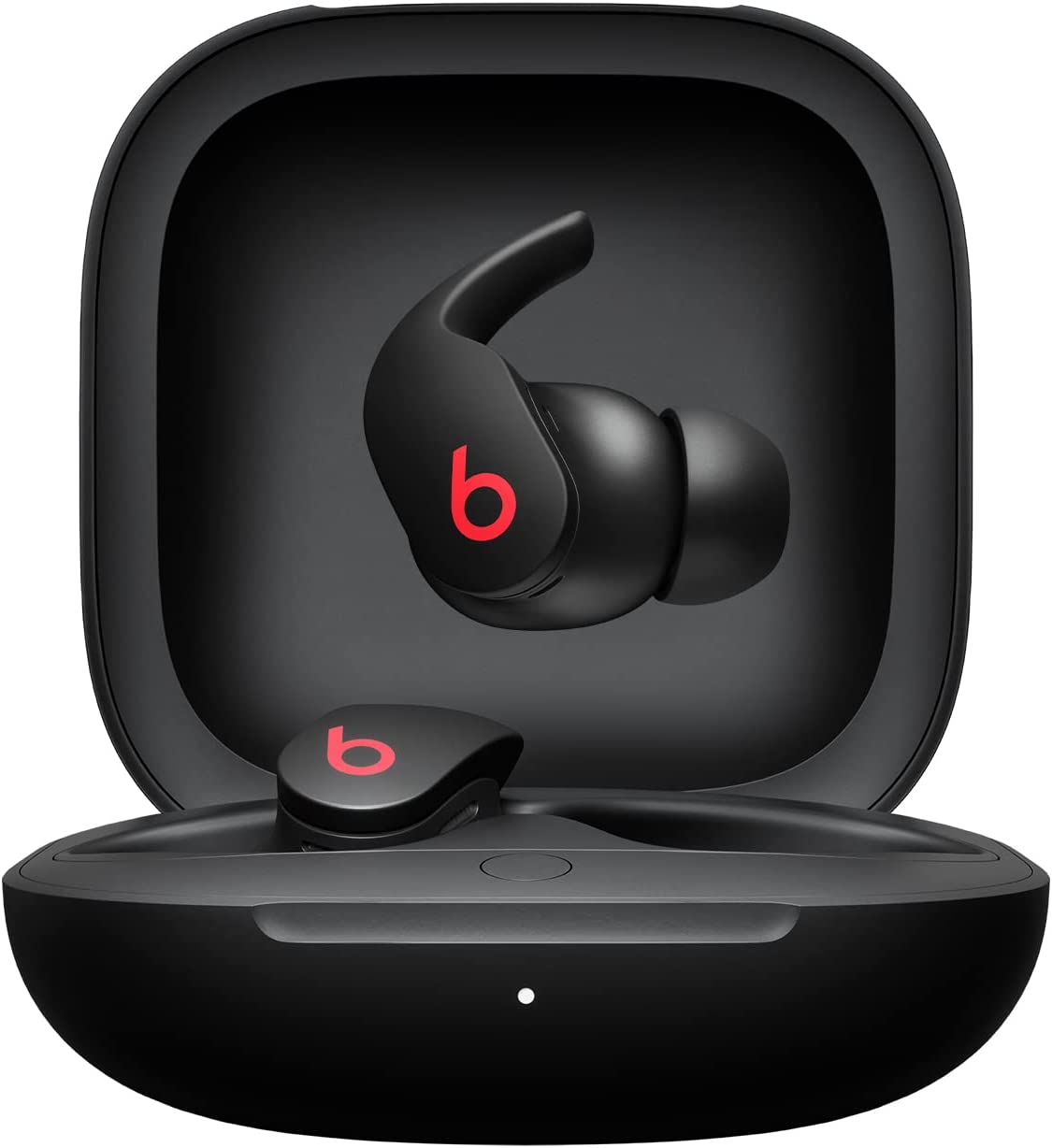 Armed with Apple's H1 headphone chip, these earbuds are compatible with all the devices manufactured by the Cupertino-based tech company. When you charge these earbuds optimally, they last for 5-6 hours. The built-in microphone is very sensitive and picks up voice commands very well. The design of the earbuds is highly attractive, and it is available in four different color variants – black, white, gray, and purple.
The advanced Class 1 Bluetooth technology ensures you don't face any difficulty pairing the earbuds with other devices. The audio output produced by the earbuds is very good. When you use this device, you get three different listening modes: transparency mode, adaptive EQ, and active noise canceling.
Why Should You Buy This?
Recommended for individuals who own multiple Apple devices and need a pair of earbuds that can be paired up with each of them.

Also a good option for those planning to invest in a pair of earbuds equipped with the most advanced features.

Pros
Stylish design

High-end features

Multiple listening modes

Sensitive built-in microphone
Cons
Flimsy case

Slightly expensive
Conclusion
There has been an explosion of headphones during the last few years. Many of us are forever changing our earphones, perhaps because we are frustrated with certain features or because it doesn't suit a specific purpose. Some prefer the in-ear type of earphones, as it is a noise-reducing design.
If you commute a lot, it is better to avoid noise cancellation earphones, as you need to be aware of your environment. However, some noise cancellation earphones also come with apps where you can control the degree of noise to get the right amount of ambient sound.
Meanwhile, over-earphones come with headbands and are ideal for watching a video. Wireless earphones are more expensive but are necessary for those who exercise a lot.