Technobezz is supported by its audience. We may get a commission from retail offers
Summary –  All business operations rely on computers these days and laptops may sound like the most popular choice. But in reality, the best business
All business operations rely on computers these days and laptops may sound like the most popular choice. But in reality, the best business desktops make up a considerable market share for big manufacturers like Dell and HP. There are so many advantages to it because desktop computers last longer, are easier to service, and the physical presence of a keyboard, mouse combo makes it more productive.
Instead of buying a pre-built desktop from a random tech store nearby, you should consider buying them in bulk from reputed manufacturers. They often provide a dedicated support team, bundled software programs like Office 365, and provide after-sale support to ensure smooth operations in your office. Irrespective of your budget, you can get the best all-in-one PCs, business desktops, or computers that support accessories about your business. Explore the line-up now.
See also: Best Business Laptops Under $1000
Best business desktops
Affordable and compact business PC from Dell
The Dell CFC5C OptiPlex 3050 Micro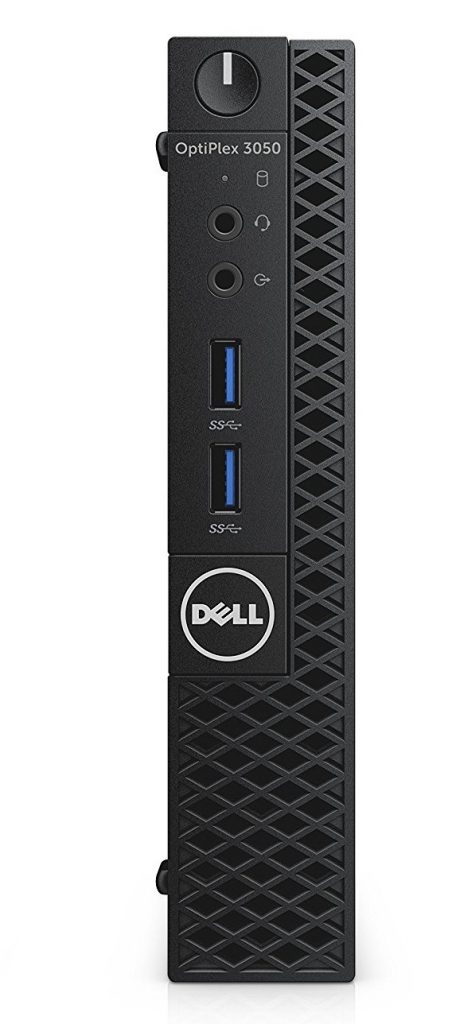 Dell needs no introduction for the business community, as the brand has been associated with some of the best laptops and computers. The Dell CFC5C OptiPlex 3050 Micro is a solid choice for most office purposes and it is one of the best business desktops that can be fully customized based on your budget and requirement.
The small form factor is an added advantage, as you can stack it up in a large office without occupying much space. While it is essential to purchasing a monitor, keyboard, and mouse to make this functional, you can always request Dell or the seller for a bundled package to get the best deal.
The model specified here is powered by an Intel Core i5 processor with 8 GB of RAM and 256 GB of SSD storage space. The model comes bundled with Windows 10 Pro, making it a great pick for users who need to use the more demanding software in a 64-bit OS environment. The specifications are fully customizable and you can upgrade or downgrade them before placing an order.
What's amazing about this desktop?
Dell is a reputed brand and the hardware specs are fully customizable based on your budget and requirement
The compact form factor allows you to stack multiple computers together without occupying much space
Premium desktop for creators but quite expensive
Microsoft Surface Studio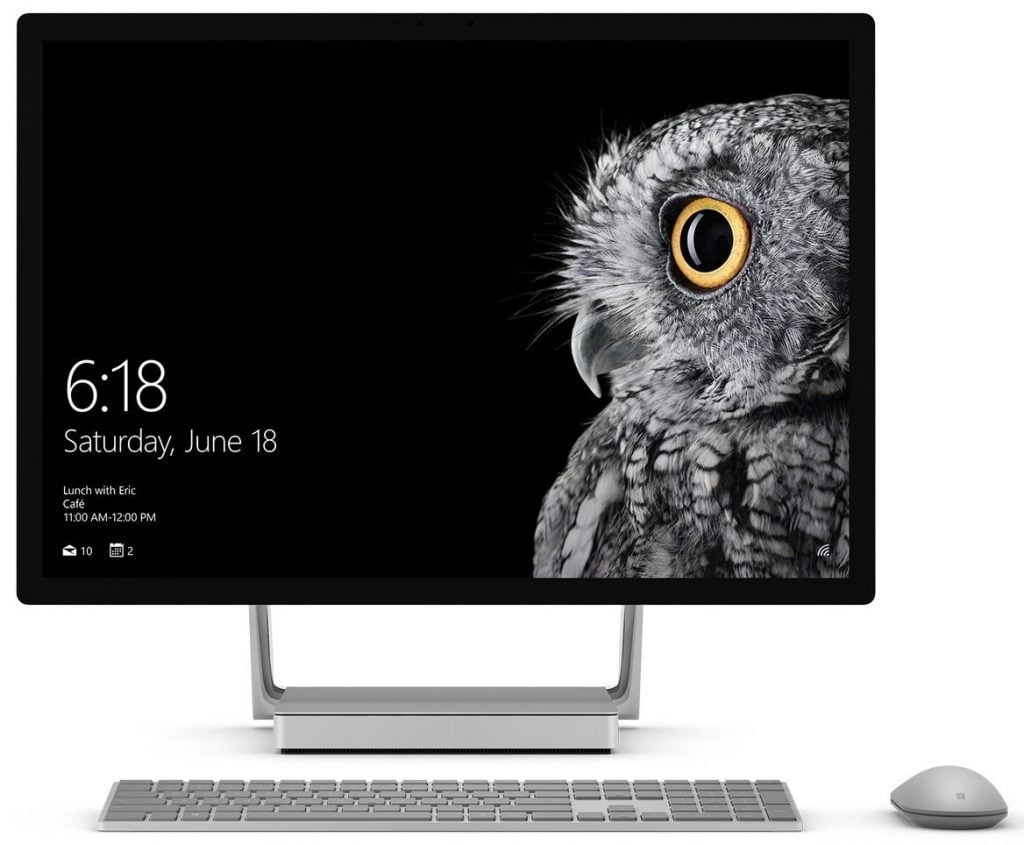 Before getting to know more about the Microsoft Surface Studio, please note that this is not for your usual office purpose or a cheap alternative to laptops. The manufacturer has ensured that it stands in the premium category, with the top-of-the-line model going as high as $4000, with the pricing being truly justified. Besides, the amount of exclusive features and peripherals available for this device is something the conventional desktop can never compete with.
The Surface Studio is fully compatible with the Surface Pen, allowing creators to directly work on the touchscreen display and it has a unique Zero gravity hinge. The hinge allows you to push it down to Studio Mode so that it can be used as a tablet. The 28-inch PixelSense display is addictively bright, high on contrast, and is capable of reproducing colors with real depth.
On the inside, the Surface Studio's entry-level variant is powered by an Intel Core i5 processor with 8 GB of RAM and 1 TB of storage space. It also has an Nvidia GeForce GPU graphics card which is capable of handling video rendering, animation, and other creative tasks with ease. The business desktop is a must-have for creative companies but falls on the rather expensive side.
What's amazing about this desktop?
One of the brilliant displays you might have ever come across
Excellent touchscreen capabilities and support for stylus, combined with top of the line hardware specs
Best business desktop with an impressive specification
HP Slimline 270 High-Performance Business Desktop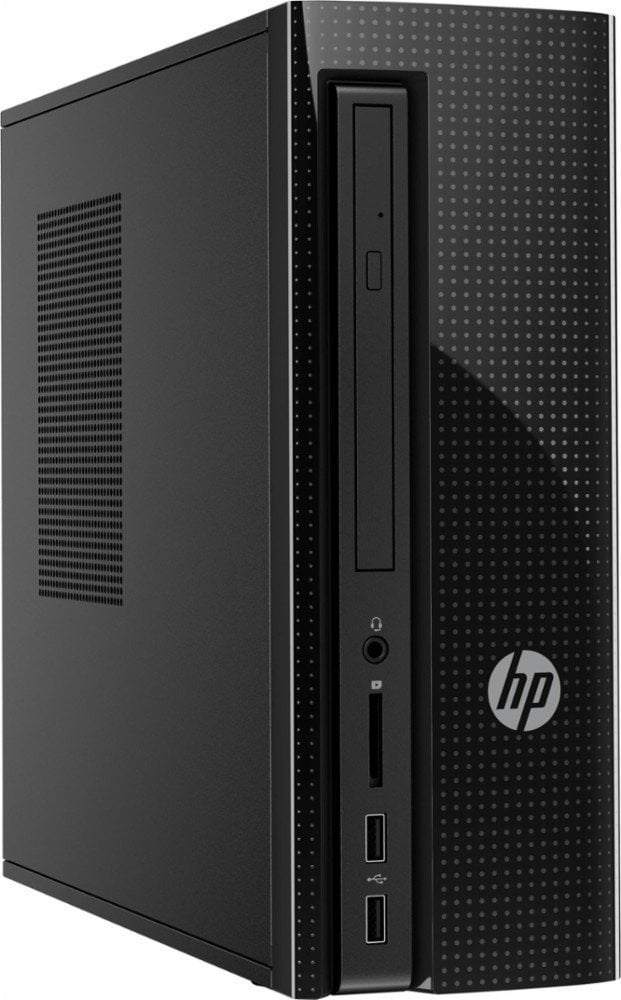 The HP Slimline 270 has found the perfect balance between pricing and offering powerful hardware specifications that buyers would love. The desktop is powered by an Intel Core i7 processor which can be clocked up to 3.8GHz in turbo mode and has 8 GB of RAM. It provides 1 TB of hard disk for storage needs and is equipped with a long list of connectivity options.
The PC has an HDMI port, Bluetooth, VGA, multiple USB ports, and audio, microphone ports. While the specifications are on par with any high-end PC and capable of handling most office applications with ease, it's still priced at a more affordable range. The bundle surprisingly includes a keyboard and a mouse as well.
HP has designed it in such a way that it is easy to upgrade. The chassis is moderately slim, but not too slim, making it difficult for a service provider to upgrade the PC. It offers great value for money and is sold and manufactured by HP, assuring that it should be easy to claim a warranty when required.
What's amazing about this desktop?
Perfectly balances powerful hardware specifications, with pricing
Easy to upgrade and bundle includes keyboard & mouse
Wide choice of specs provided in a compact chassis
Lenovo ThinkCentre M900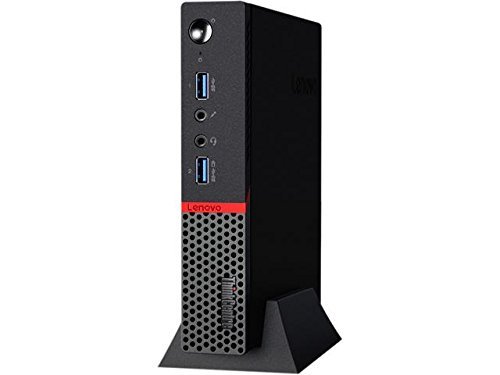 The Lenovo ThinkCentre M900 used to be much bigger in the previous editions, but the latest variant is as compact as any desktop could be. If you are searching for the best business desktops with a range of specifications to choose from with the least footprint, Lenovo has got the answer. The M900 doesn't compromise in terms of performance or specs but is still compact and available with varied choices to pick from.
The model featured here is powered by an Intel i5 processor with 8 GB of RAM and 500 GB of storage space. The desktop PC runs on Windows 10 Pro and comes with a three-year onsite warranty. The warranty period and Lenovo's onsite support is a vital aspect for most buyers. The service provider will come to your office and fix any issues or can take it back to their center to replace any components if needed.
The ThinkCentre M900 also supports some minor upgrades like the memory stick, which can further expand the life of the desktop PC beyond the three-year warranty period. The computer doesn't create any noise during operation and can be placed side by side so that your employees can work without any disturbance.
What's amazing about this desktop?
For the price tag, the specifications are pretty impressive
Compact form factor and it is silent during operation
A desktop Mac with Apple macOS and Radeon Pro GFX
Apple iMac 21.5-inch Desktop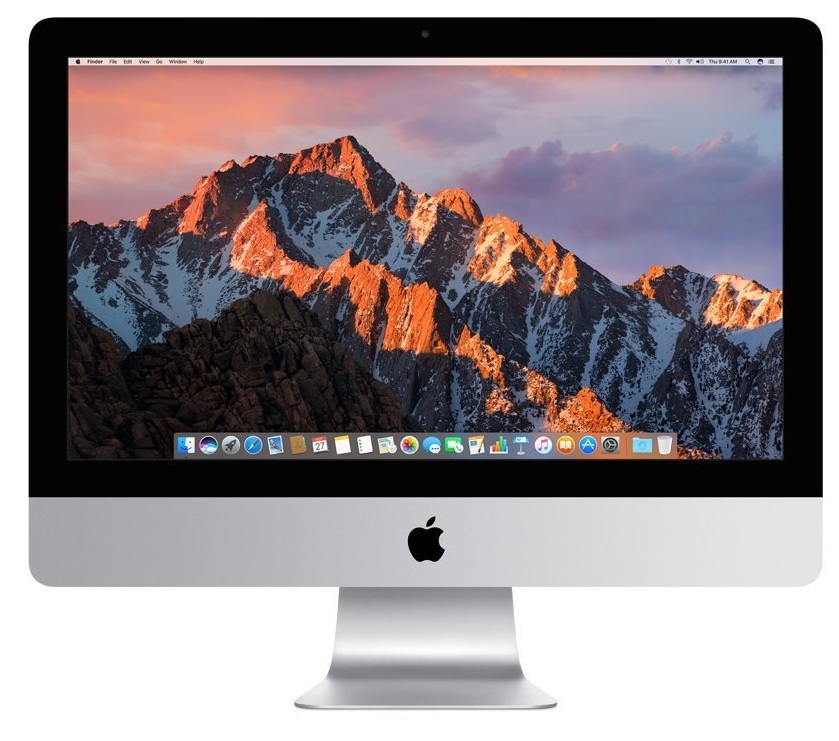 Apple makes some of the best computers that are creator-friendly. Be it image edition, video, or audio compilation, the OSX platform has a couple of exclusive software programs that you wouldn't be able to find anywhere else. For graphic designers, video editors, this is a perfect machine as it is powered by an Intel Core i5 processor with 8 GB of RAM.
The highlight of this product is that it has a Radeon Pro 555 graphics card with 2 GB of video memory combined with 1 TB of storage space. The display once again is the best that Apple has to offer and while it is an expensive purchase, the quality justifies the price tag. The iMac uses a 21.5-inch Retina display with a resolution of 4096 x 2304 pixels. The 4K display may sound overkill for business purposes but a lot of companies do need them while designing marketing content.
An added advantage of going with the Apple iMac is that it is not designed to be serviced and will work great for years to come until it needs to be replaced. Third-party service providers may not be able to repair an Apple product, yet it is more reliable in the long run with exclusive access to their software programs.
What's amazing about this desktop?
A product truly designed for designers and creators
The 4K display is impeccably good-looking and the Radeon graphics card is capable of handling all media-related editing tasks
Glossy, stylish, and designed for business users
Dell Premium Business Desktop PC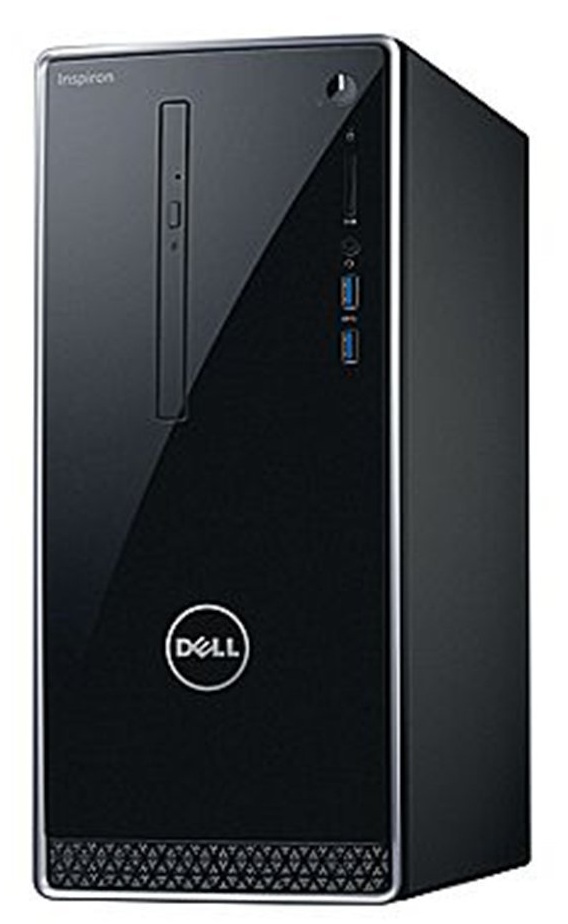 The Dell Premium Business desktop PC is available with different configurations and the pricing varies according to your choice. The particular model feature here is balanced, as it offers good performance with future-proof hardware specifications while keeping the price factor at an affordable range. The model is powered by an Intel Core i5 processor clocked at 3.50GHz combined with 8 GB of RAM and 1 TB of storage space.
It is designed for office purposes and can also be used as a home entertainment device, as it supports 5.1 surround sound combined with a DVD player. While most computers and laptops have stopped bundling disc drives to make their products slimmer, there are a few that still retains it. The additional component is useful to install software programs in an office and to watch DVD movie collections that you might have.
The Dell Premium desktop runs on Windows 10 Premium edition and has all the major ports for easy connectivity. The bundle also includes a wired keyboard and mouse, to easily set it up in any office environment, by pairing a display.
What's amazing about this desktop?
The Dell desktop looks premium, has a stylish gloss finish
The specifications are built for both office and home usage
Conclusion
Finding the best business desktops is easy, as all major brands including Microsoft, Dell, HP, and Apple have their own offering. Some of the more expensive ones are designed for creators, with the state-of-the-art 4K display, while others are affordable and can be purchased for bulk usage. Desktops have their fair share of benefits in an office environment, as you can invest once and get more value out of them through the years with greater reliability and the option to repair or upgrade them when needed. Consider investing in a PC that has an onsite warranty, saving you the time spent in taking a computer to the service center.
---