Featured in this article (opens in new tab)
All business operations rely on computers these days, and laptops may sound like the most popular choice. But in reality, the best business desktops make up a considerable market share for big manufacturers like Dell and HP. It has so many advantages because desktop computers last longer, are easier to service, and the physical presence of a keyboard and mouse combo makes it more productive.
Buying Guide
Instead of buying a pre-built desktop from a random tech store nearby, you should consider buying them in bulk from reputed manufacturers. They often provide
a dedicated support team
bundled software programs like Office 365, and
after-sale support to ensure smooth operations in your office.
Irrespective of your budget, you can get the best all-in-one PCs, business desktops, or computers that support accessories for your business. Explore the line-up now.
See also: Best Business Laptops Under $1000
Best business desktops
Versatile Personal Computer with Good Storage Space
HP AMD Ryzen 3 4300G Processor Desktop PC
Check Price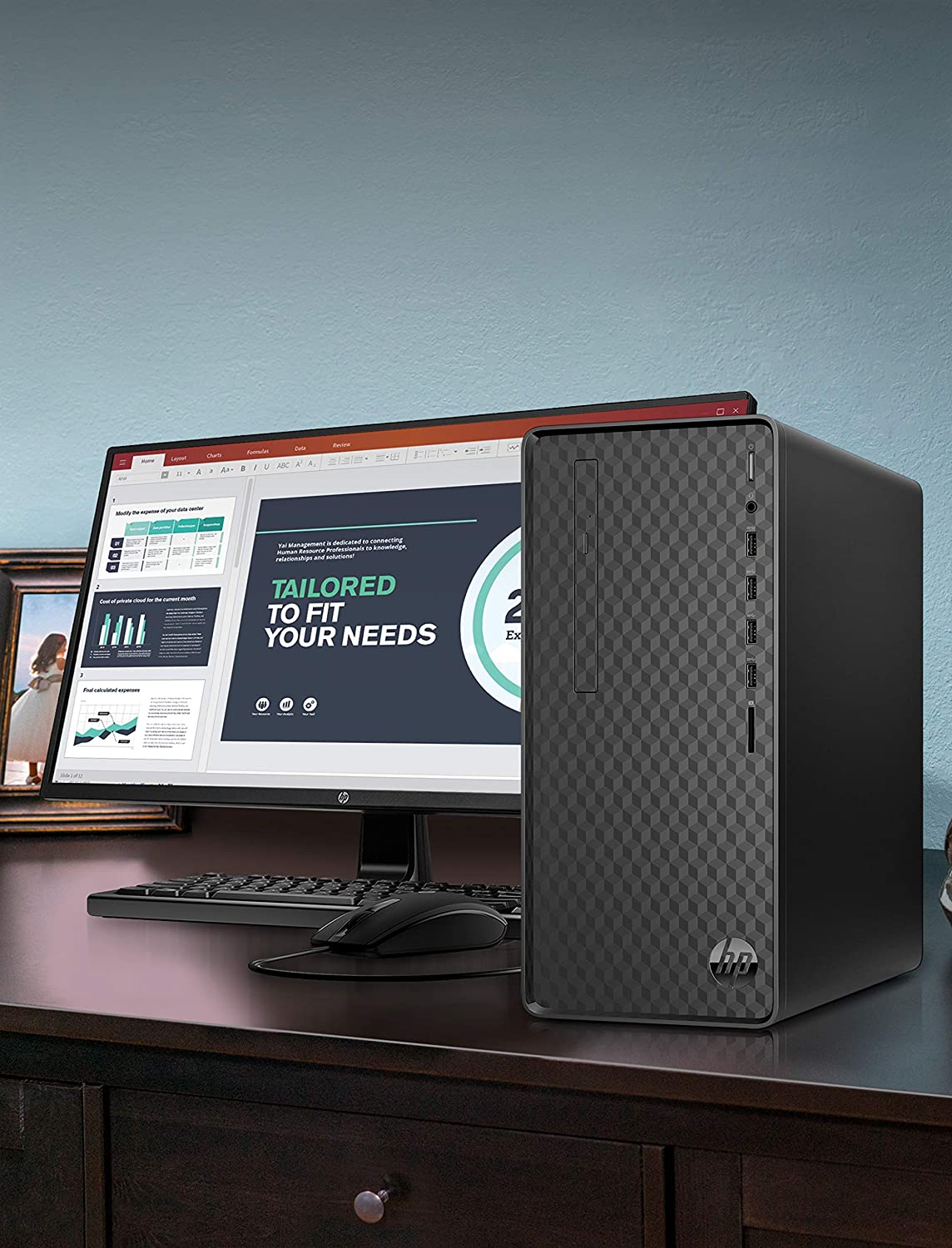 While working in a professional setup, you try to look for an elaborate device that can take up heavy work and carry out various tasks. This desktop PC by HP has a very powerful AMD Ryzen 3 4300G processor that runs at a very high speed and enables multitasking operations.
Apart from performing professional tasks, this laptop also proves to be a good companion at home. It is known for its high-end gaming performance and solid graphics. You will also like using this laptop if you consume a lot of streaming content. The device comes with a storage space drive with 512 GB of storage support.
A very suitable option for working professionals or entrepreneurs who wish to invest in a well-functioning PC.

It is also recommended for serious gamers looking for a robust device that facilitates high-end gaming.
Multiple USB ports

Powerful processing unit

Adequate storage support

Good gaming performance
It's not easy to travel around

Elaborate set-up process
Premium Quality PC with Powerful Processing Unit
Dell Inspiron 3891 Windows 10 Pro Business Desktop Computer
Check Price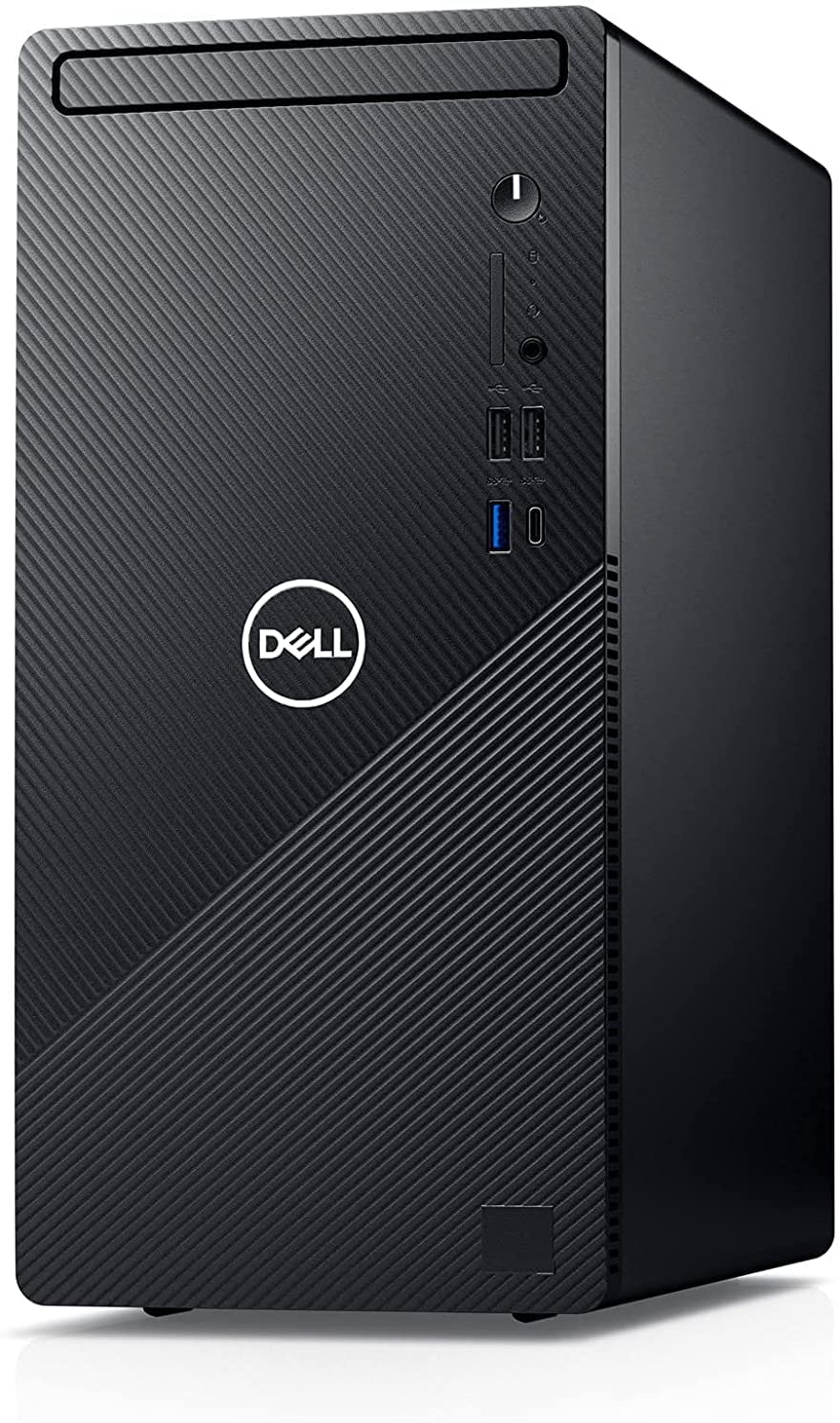 The Dell Inspiron 3891 is equipped with a 1 TB SSD that ensures you can store all your essential data on this device. It is powered by the 10th Gen Intel Core i5 processor that works very fast and is mainly responsible for the powerful performance delivered by this system. The PC runs on Windows 10 Pro, and there is no chance of you coming across any lagging issues while operating the device.
A 32 GB RAM comes pre-installed with the system. The computer is powered by the Intel Core i5-10400 processor, ensuring you can multitask efficiently and experience smooth gaming performance. The PC offers many connectivity options, so getting a bunch of peripherals connected to the device wouldn't be an issue.
Ideal for those looking for a high-end PC to carry out their professional activities.

It is also suitable for individuals who have been wanting to invest in a multi-purpose desktop computer.
Reliable processor

Good storage support

Speedy performance

Advanced connectivity features
Complex power supply system

The graphics card needs to be updated
Stylishly Designed PC with Adequate Storage Support
HP Envy 16 GB RAM Business Desktop Computer
Check Price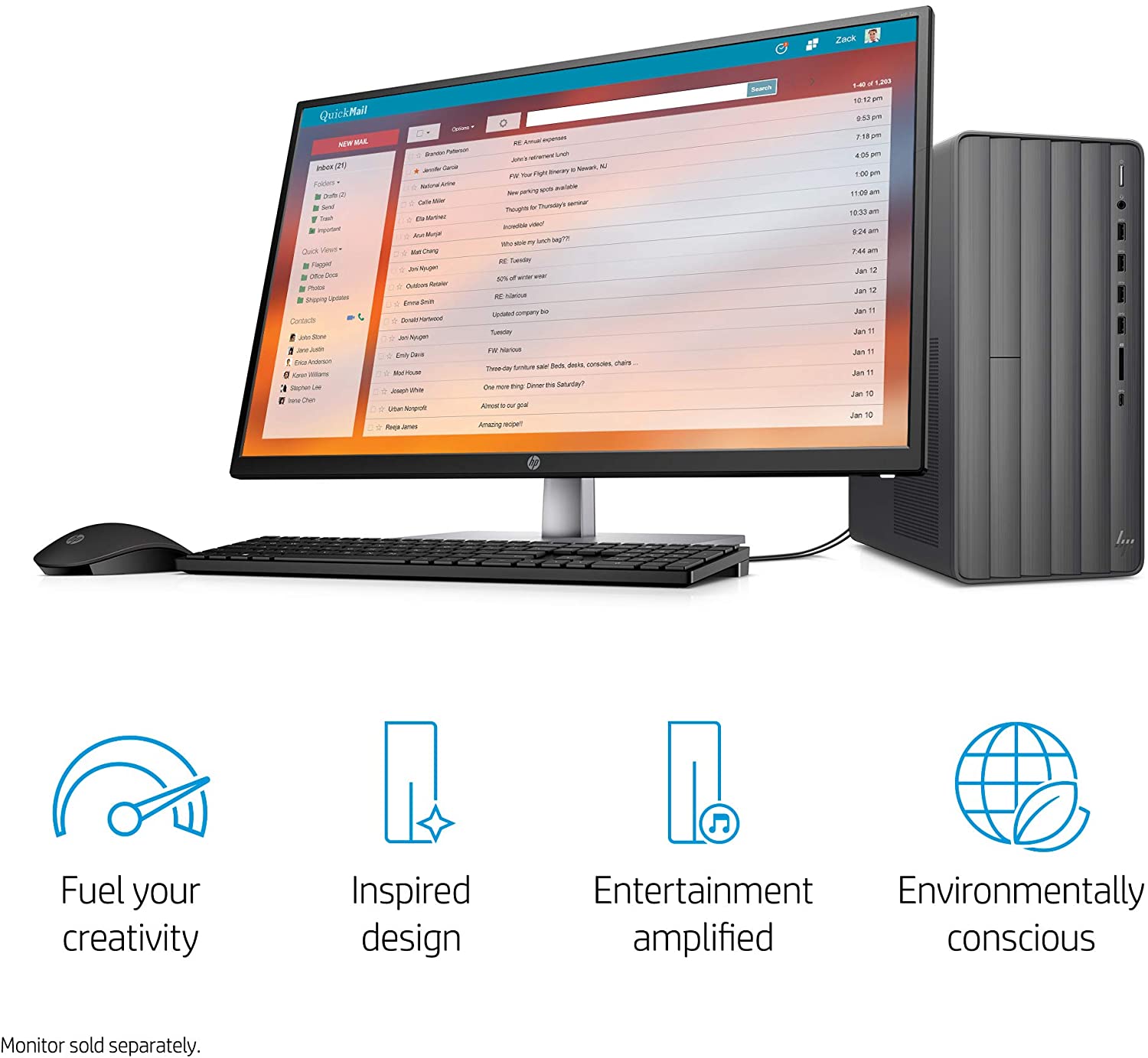 With 512 GB of SSD storage space and a 1 TB hard drive, this business desktop computer provides you with all the space you need to store your data. The HP Envy is powered by the Intel Core i7-10700 processor, ensuring fast and steady operation. The processor is powerful enough to offer smooth streaming performance.
The device offers various connectivity options, including a 3-in-1 media card reader and a DVD writer. You get a keyboard and mouse combo with this device which can be connected using a single USB plug. The minimalistic design of the PC should greatly appeal to those who are particular about aesthetics.
If you have been looking for a highly productive PC that can assist you in your professional and personal tasks, this device you should invest in.

Also recommended for those running a business organization that requires heavy computing work.
Well-designed

Lots of storage space

Features a DVD writer

Fast-performing processor
No Thunderbolt 3 port

Not suitable for high-end gaming
Well-Packaged Business Desktop Computer with Useful Features
HP Premium-Quality Business Desktop Computer
Check Price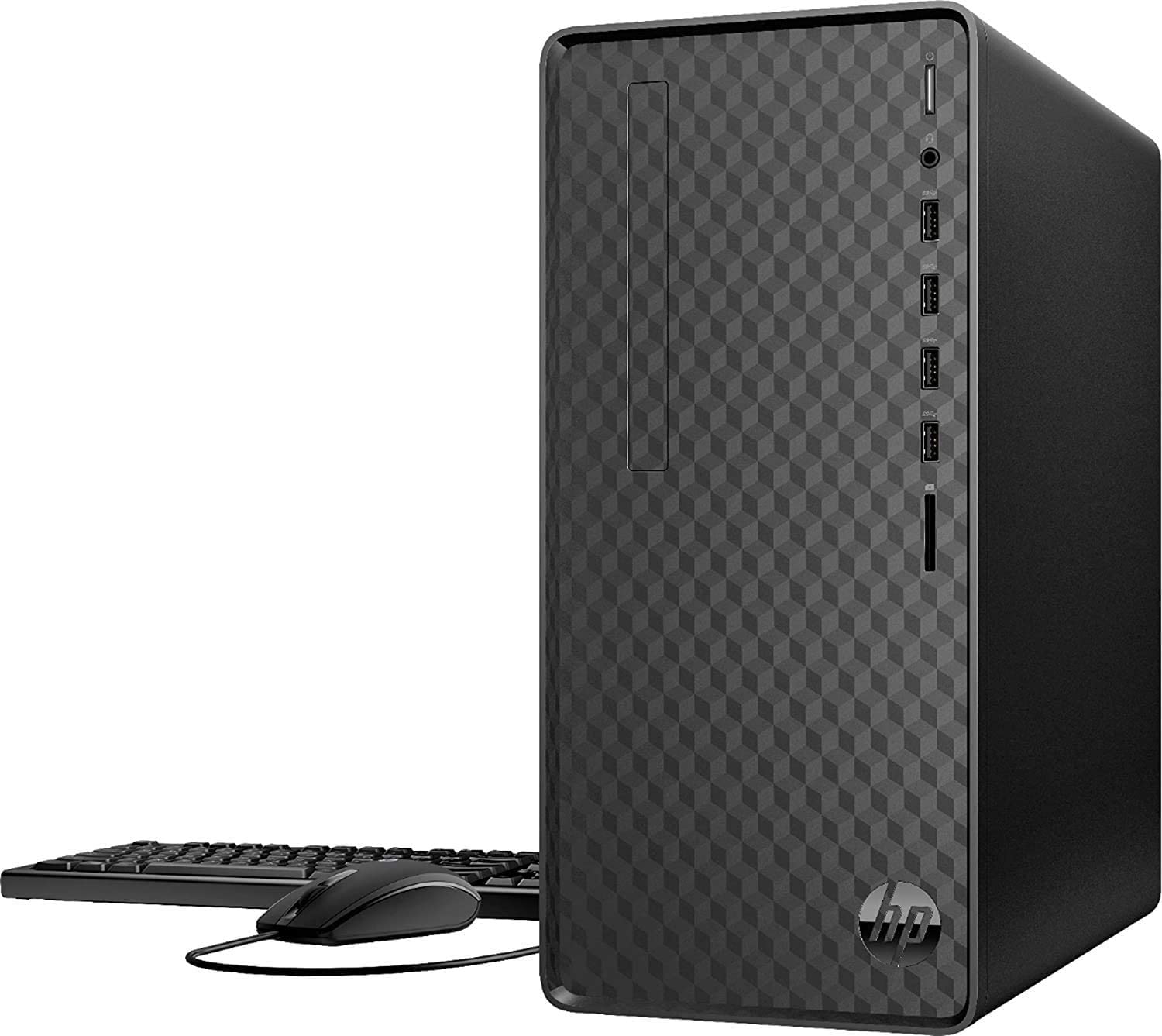 This business desktop computer by HP comes with several premium features that a professional can use to their advantage. It is equipped with an AMD 8-Core Ryzen7 4700G processor that ensures the system always runs at a very good speed. The 1 TB hard disk takes care of all your storage requirements.
The 32 GB high-bandwidth RAM is responsible for making your experience smooth while performing multiple activities simultaneously. Unlike several other PCs, you don't get an optical drive here. However, several other connectivity options include a 3-in-1 media card reader and audio jack.
Why You Should Buy This?
It is suitable for business owners and working professionals who need a desktop computer to complete their work.

It is also a good option for those planning to have a personal computer set up at home.
Pros
Adequate storage space

High bandwidth RAM

High-quality audio output

Fast-performing processor
Cons
Compact Structure Business Computer with Good Connectivity Support
Dell Inspiron 3910 12th Gen Core i5-12400 Processor Computer
Check Price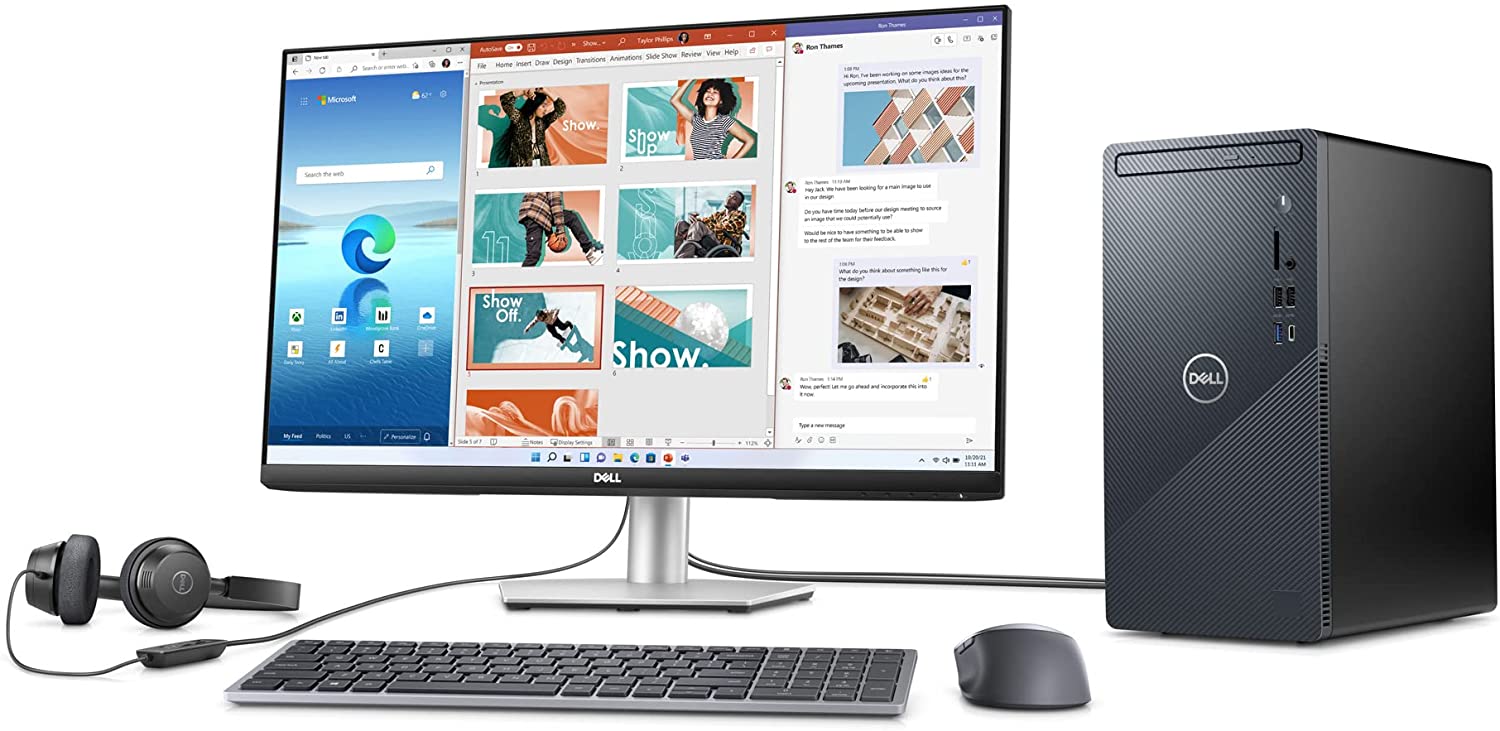 The Dell Inspiron 3910 comes armed with a powerful processor in the form of 12th Gen Core i5-12400. Whether you are planning to stream high-definition streaming content or do multiple tasks simultaneously, be sure you are facing no issues with the speed or efficiency of the device.
The compact design of this desktop computer makes it relatively easy to shift or transfer it from one place to another. The mouse and the keyboard you get with the device are of good quality and very responsive. The Intel UHD Graphics 730 provides an immersive experience while playing high-end games.
Recommended for those looking for a business desktop computer that can be easily assembled.

It is also a good option for individuals looking for a PC with multiple connectivity options.
Thoughtful design

Stable processing unit

Good quality components

Multiple connectivity ports
Sleek Desktop PC with Fast-Performing Processor
HP Pavilion 512 GB SSD Business Desktop Computer
Check Price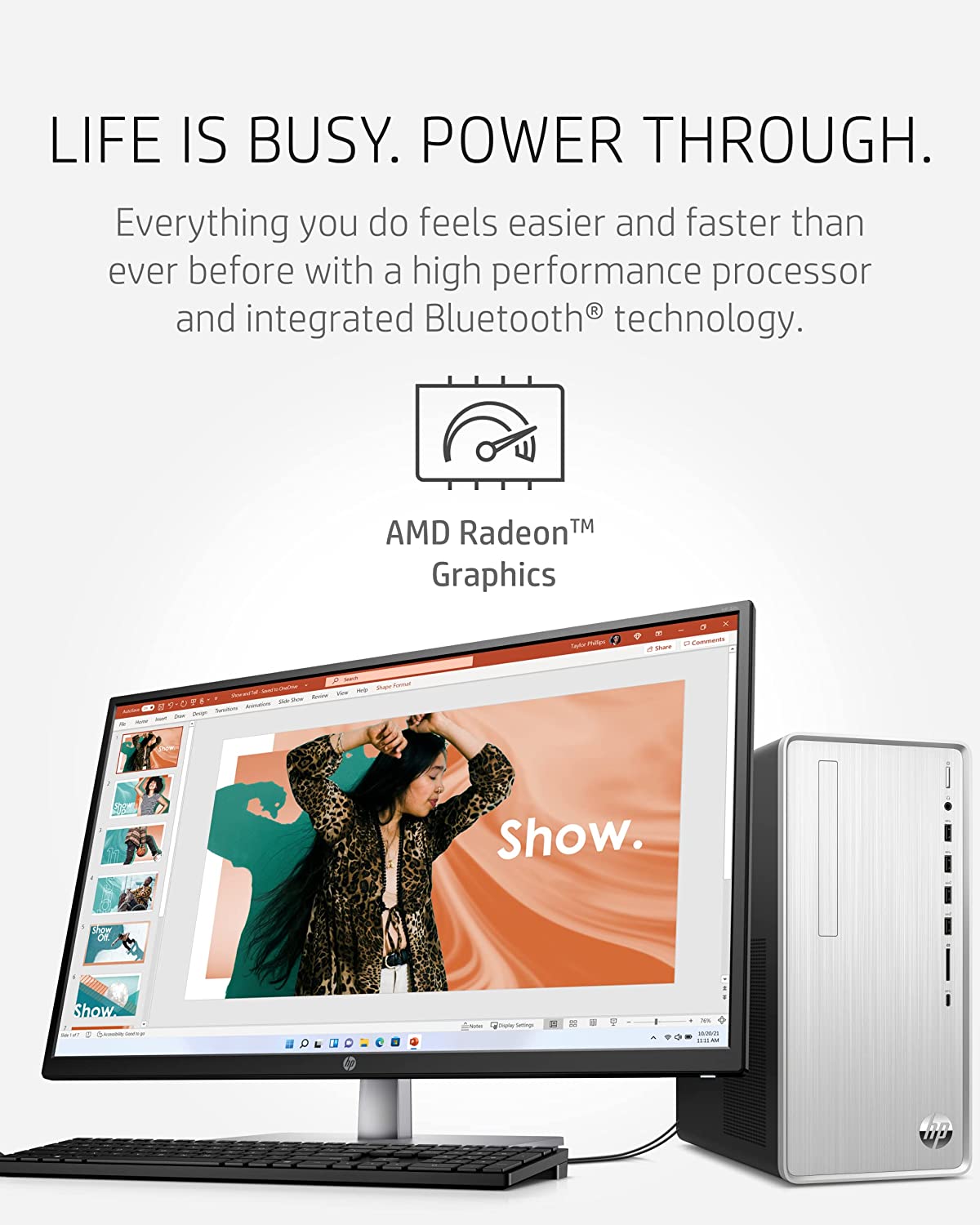 The HP Pavilion Desktop PC boasts a very classy design that makes the effort of installing it in your home or office worth it. Whoever passes by is bound to stop to marvel at the device's design for a while. Apart from the contemporary design, the desktop computer scores points for its stable performance.
While this computer would enable you to carry out all your professional tasks with effortless ease, it is also known for strong gaming performance. So, when you wish to take a break from work, you can play one of your favorite games for some time. The AMD Ryzen5700G processor complements the AMD Radeon graphics card with which the device comes equipped.
Why You Should Buy This?
Ideal for anybody who is looking for a well-functioning and efficient business desktop computer.

It is also suitable for those who plan to invest in a PC for playing high-end games.
Pros
Excellent design

Fast processor

Support high-end gaming

Strong connectivity support
Cons
No optical drive

Average thermal management
Conclusion
Finding the best business desktops is easy, as all major brands including Microsoft, Dell, HP, and Apple, have their own offerings. Some of the more expensive ones are designed for creators with a state-of-the-art 4K display, while others are affordable and can be purchased for bulk usage. Desktops have their fair share of benefits in an office environment, as you can invest once and get more value out of them through the years with greater reliability and the option to repair or upgrade them when needed. Consider investing in a PC with an onsite warranty, saving you time to take a computer to the service center.