Technobezz is supported by its audience. We may get a commission from retail offers
If you want to improve the audio for your Macbook, iPhone, or iPad, there are plenty of options of Bluetooth
JBL Charge 4 Bluetooth Enabled Speaker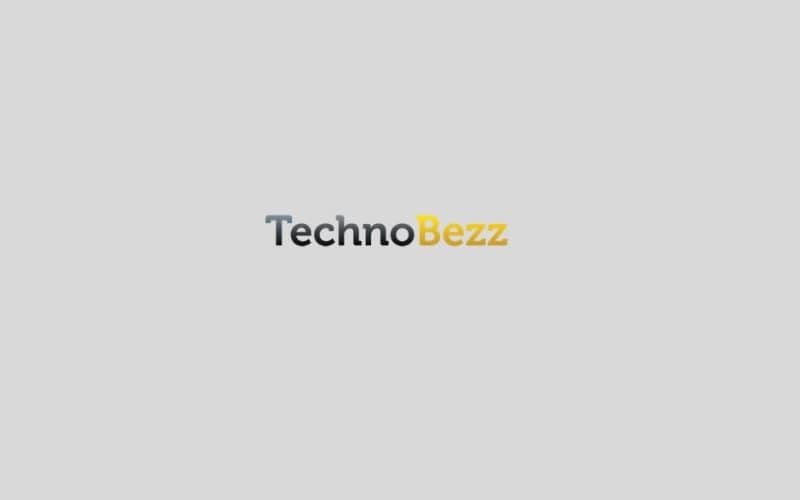 Soundnova Budget-Friendly Speaker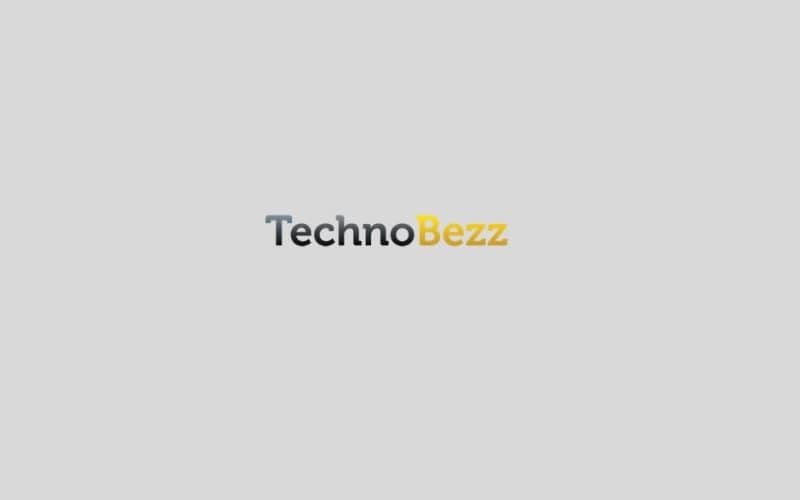 Bogasing M4 IPX7 Rated Waterproof Bluetooth Speakers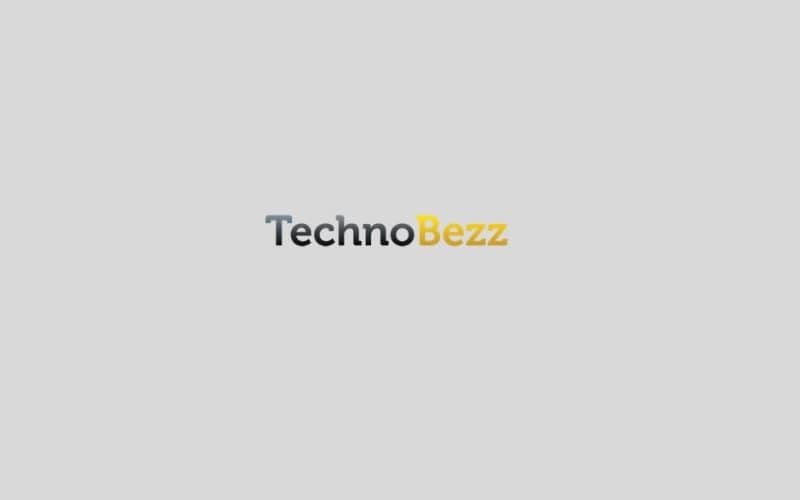 Table of Content
If you want to improve the audio for your Macbook, iPhone, or iPad, there are plenty of options for Bluetooth speakers available for your Mac. The speakers are available in different sizes and shapes, with many of them being designed for use both indoors and outdoors.
Buying Guide
However, there are certain features that you need to look out for while selecting a good speaker for your Mac. This includes
compression technology that has been used
360-degree audio feature
Amp classification like Class A, B, or D
battery life
WiFi connectivity options
multiple room setting options, etc.
Let's check out the top features of the best Bluetooth speakers for Mac.
See also: List of Best Accessories For Samsung Galaxy S9
Best Bluetooth Speakers for Mac
Water-Resistant Speaker For Mac
JBL Charge 4 Bluetooth Enabled Speaker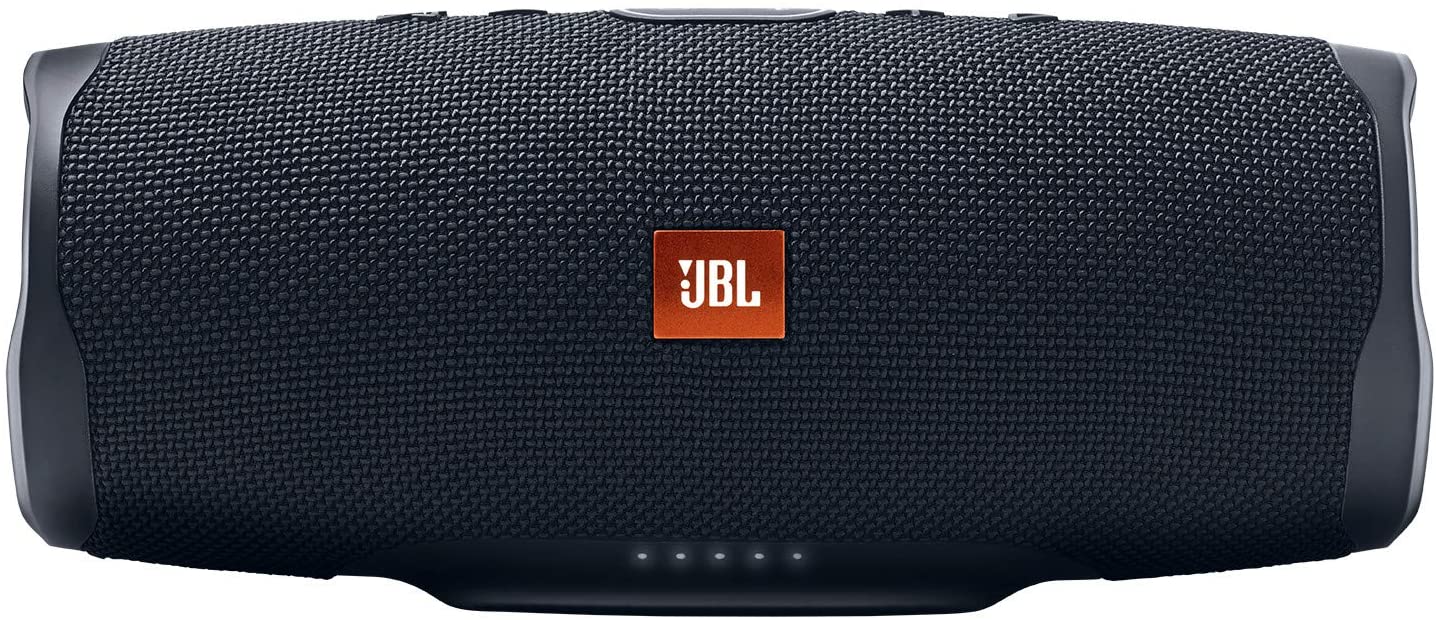 As a brand, JBL is known for its high-quality speakers. It makes audio equipment of different types and makes it accessible to consumers looking for electronic devices at different price points. This particular speaker is made with highly durable material and is suitable for both indoor and outdoor use.
The design of the speaker is quite sophisticated and it is available in a wide range of colors. While the black-colored model is the most popular, you could also try out some of the other models that come colored in gay, red, green, pink, and sand, among others. The device offers great connectivity features. You can connect it to two smartphones, tablets, or any other device simultaneously.
An ideal option for those who travel extensively and need a speaker that is extremely durable and can be carried along conveniently.

Its water-resisting abilities make it possible for you to put in a bag and carry it around even during the rainy season.
Waterproof

Robust audio output

Strong connectivity support

Available in multiple color options
Mono speaker

No carrying case provided
Well-Designed Speaker with Bluetooth Connectivity
Soundnova Budget-Friendly Speaker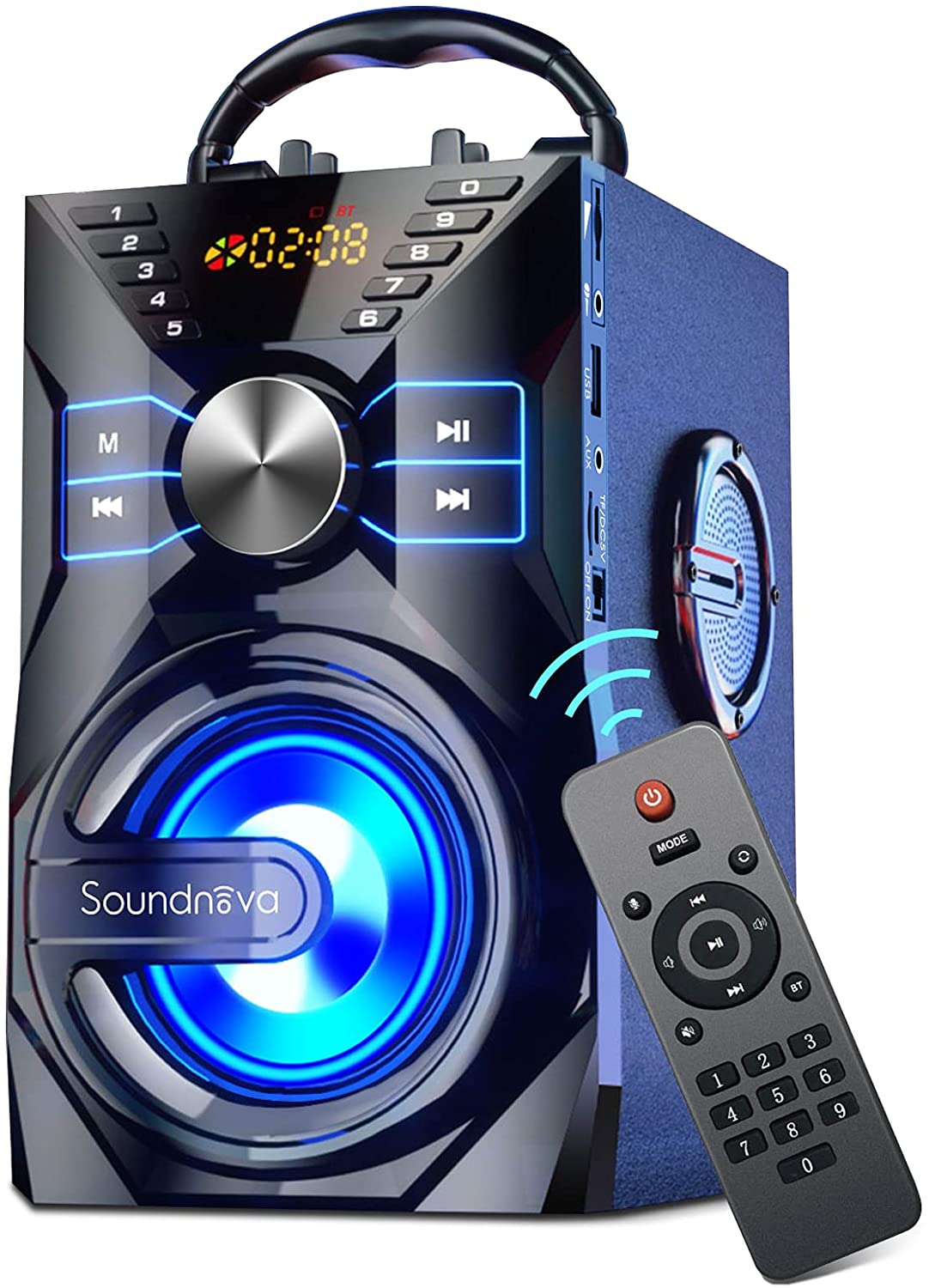 When you have a glimpse of this Soundnova speaker, you get the feeling that it has been designed for party animals. The design is highly stylish and in a lot of ways, gives you an idea of what you should expect from it. Its overall appearance might give you the impression that it is a bulky device but when you start using it, you realize it is quite lightweight. The speaker comes with a remote control which is very easy to use.
It produces 25W audio output and can be very loud if you wish it to be. The bass effects produced by it, too, are quite impressive. While it supports Bluetooth connectivity, you can also connect a variety of non-Bluetooth or wired devices to it with the help of the AUX cable that has been provided with it. The brand offers a three-year-long warranty on the product and provides you with good maintenance support.
Recommended for those who organize house parties regularly and have been looking for an affordable speaker.

Also a good option for individuals who need a loud or powerful speaker to pair up with their MacBook.
Attractive design

Moderately priced

Three-year warranty

Loud and bass-heavy audio output
Not durable enough

Long charging time
Lightweight Speakers with Advanced Features
Bogasing M4 IPX7 Rated Waterproof Bluetooth Speakers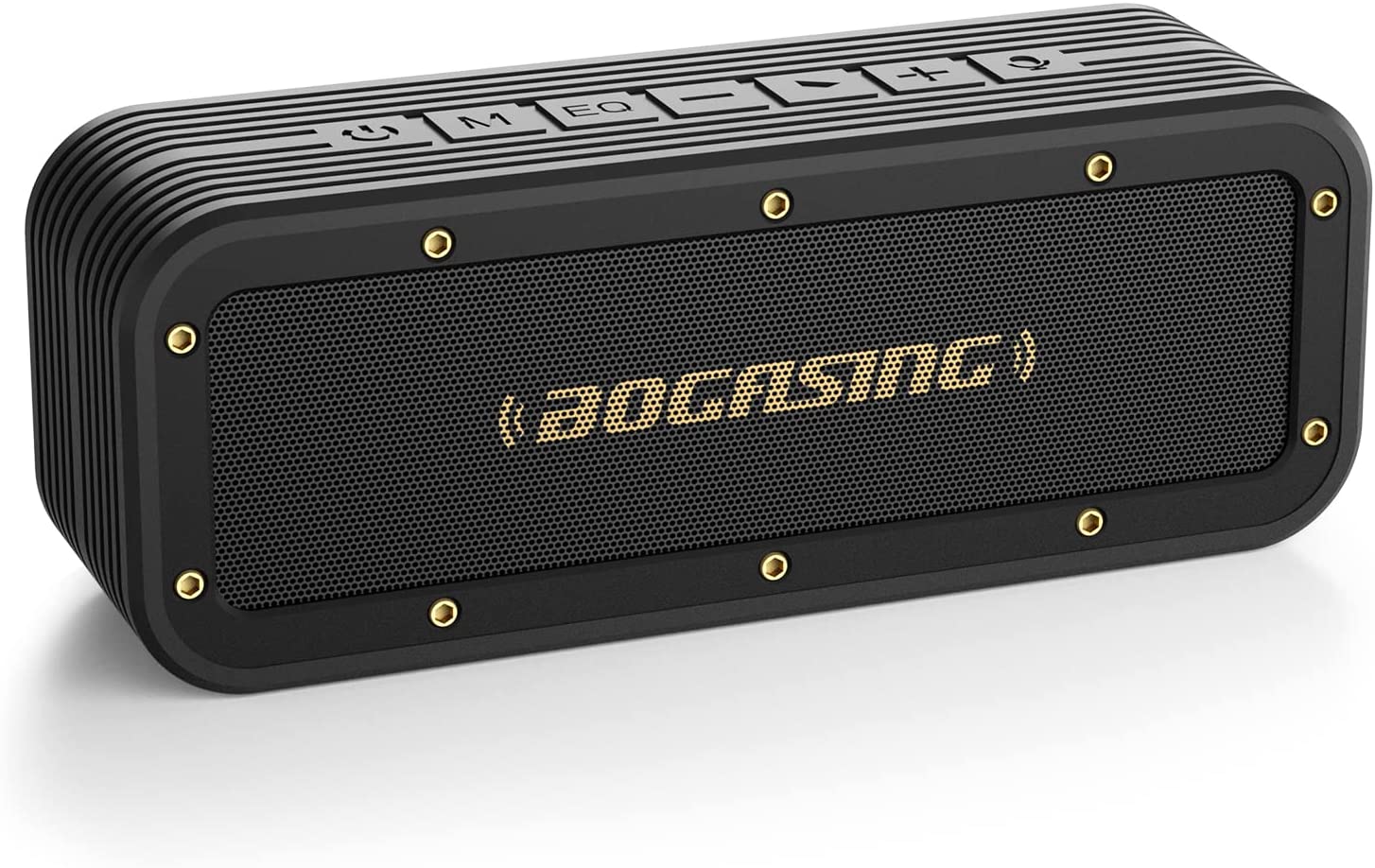 When you invest in Bluetooth speakers, you do plan to use them in an outdoor space. These Bluetooth speakers by Bogasing are not only long-lasting but also waterproof. This means you can take them out during the rainy season or when the weather is a little rough without any worries. It comes with a 40W subwoofer that ensures the audio output you get is loud and vibrant.
It features a rechargeable battery that offers decent backup to the device. It is not the right device to be invested in if you are used to playing music for several hours at a stretch. The good part is that you have the option of listening to music while it is getting charged. While its wireless connectivity features are quite strong, it is also compatible with a TF card, USB stick, and AUX playback.
Highly recommended for individuals who plan extensive trips with their family or friends and need a durable, water-resistant Bluetooth speaker around.

Also a good option for those who are looking for powerful speakers to pair up with their laptop devices like a MacBook.
Water-resistant

Portable structure

Powerful bass effects

Features a TF card slot
Limited battery support

The manual could have been more elaborate
Durable Quality Bluetooth Speaker with Good Power Output
JBL Charge 5 Compact-Structured Bluetooth Speaker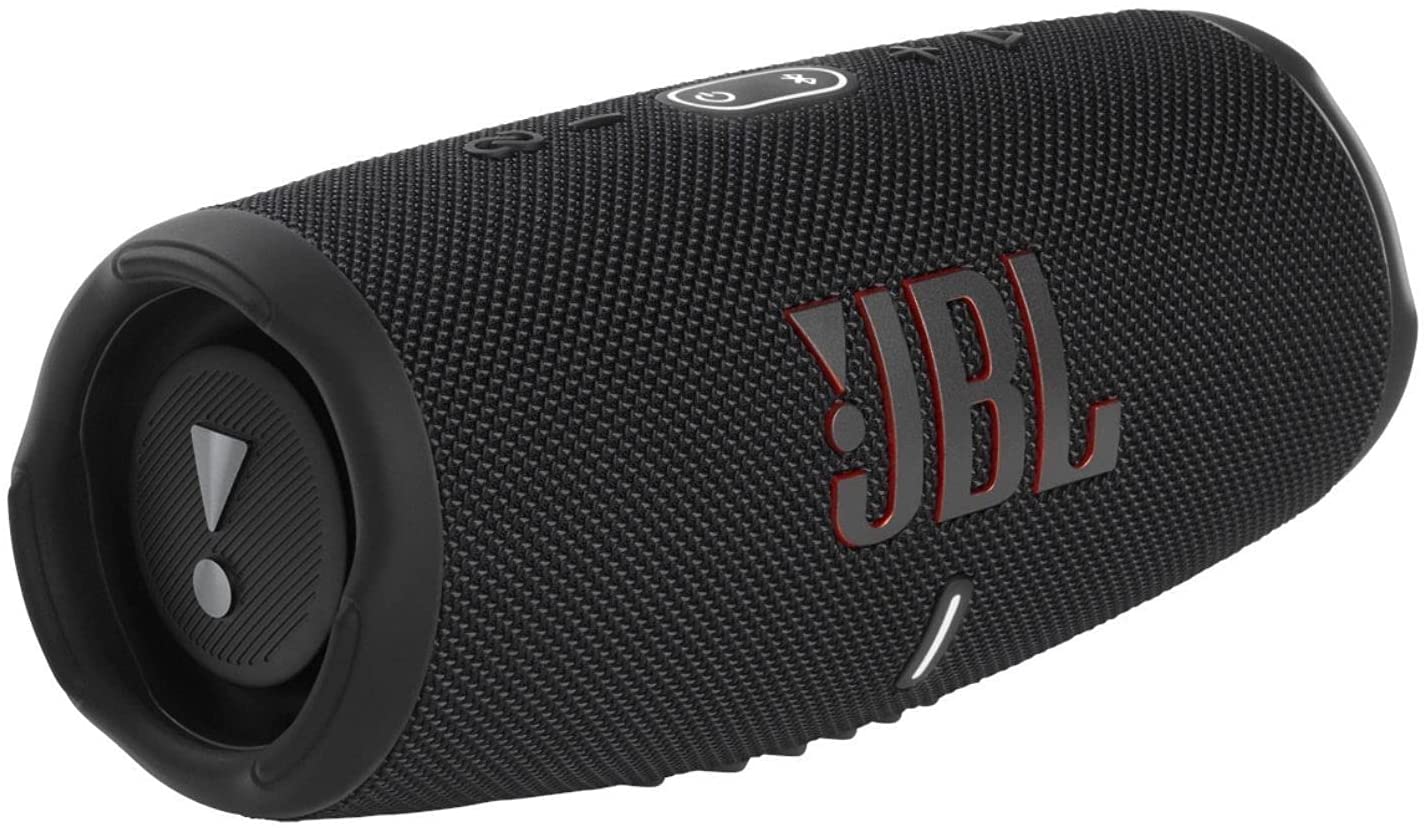 Available in six color options (blue, black, camouflage, teal, gray, and red), this speaker by JBL boasts of a compact size that makes it very easy to travel around. Apart from Bluetooth, it offers a variety of other wireless connectivity options. One of the highlights of this speaker is a built-in power bank that enables you to charge it without pausing or stopping its operations.
The speaker is dustproof and water-resistant, so you can carry it around to any outdoor location conveniently. The rechargeable battery lasts for a long time. On a single full charge, the battery offers a runtime of 19-20 hours. You have the option of connecting this device with other JBL PartyBoost-compatible speakers to get a robust or wholesome aural experience at a party or an event.
Why You Should Buy This?
Recommended for anybody who is looking for a Bluetooth speaker that produces high-quality sound and offers great battery support.

Also a good option for those who are looking for a medium-budgeted Bluetooth speaker that can be paired up with a laptop device or a TV set.
Pros
Built-in power bank

Long-lasting battery

Good connectivity support
Cons
Waterproof Speaker with Built-In Mic
Zamkol 30 W Portable Bluetooth Speaker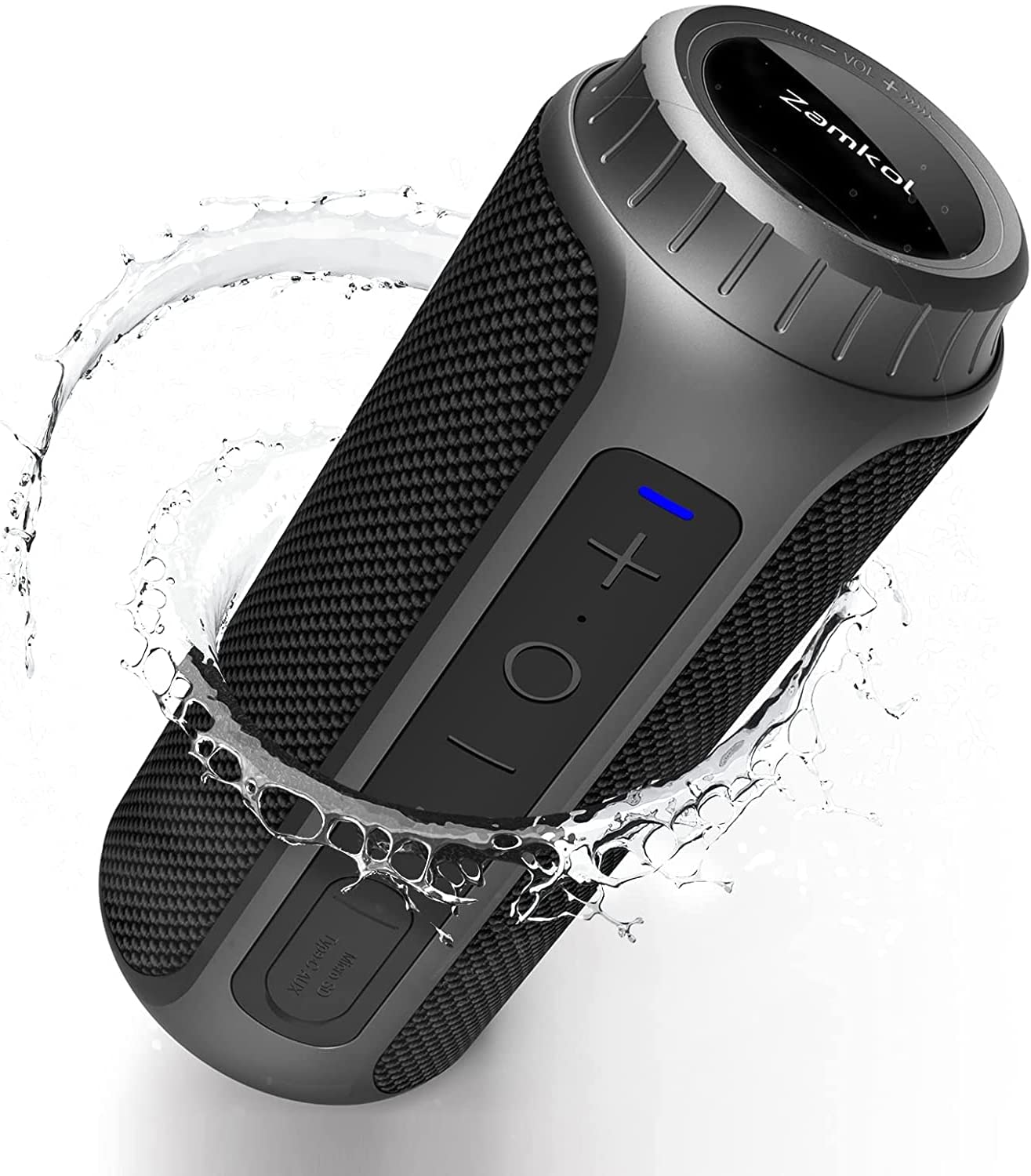 This Bluetooth speaker by Zamkol features two drivers and produces high-quality sound. Despite coming at an affordable, it has several features that you would expect in premium-quality speakers. When fully charged, the built-in 6,000mAh battery last for 14-15 hours. Though the battery life is not extraordinary, it's quite decent for a device like this.
The 30W speakers offer enough loudness to cater to a small gathering at an outdoor location. As far as connectivity support is concerned, it features a 3.5mm audio jack and a microSD card slot. Therefore, you can also connect wireless devices to the speaker very conveniently. Since it has been rated very highly by agencies that test the water-resisting capabilities of electronic devices, you can use it around a beach or a swimming pool without any worry.
Recommended for those who are looking for highly durable and water-resistant Bluetooth speakers.

Also a suitable option for individuals who need a Bluetooth speaker that comes with a built-in mic.
Built-in mic

Water-resistant

Supports both wireless and wired connectivity
Better bass effects required
Waterproof Bluetooth Speakers with Strong Battery Support
Ortizan Budget-Friendly Lightweight Speakers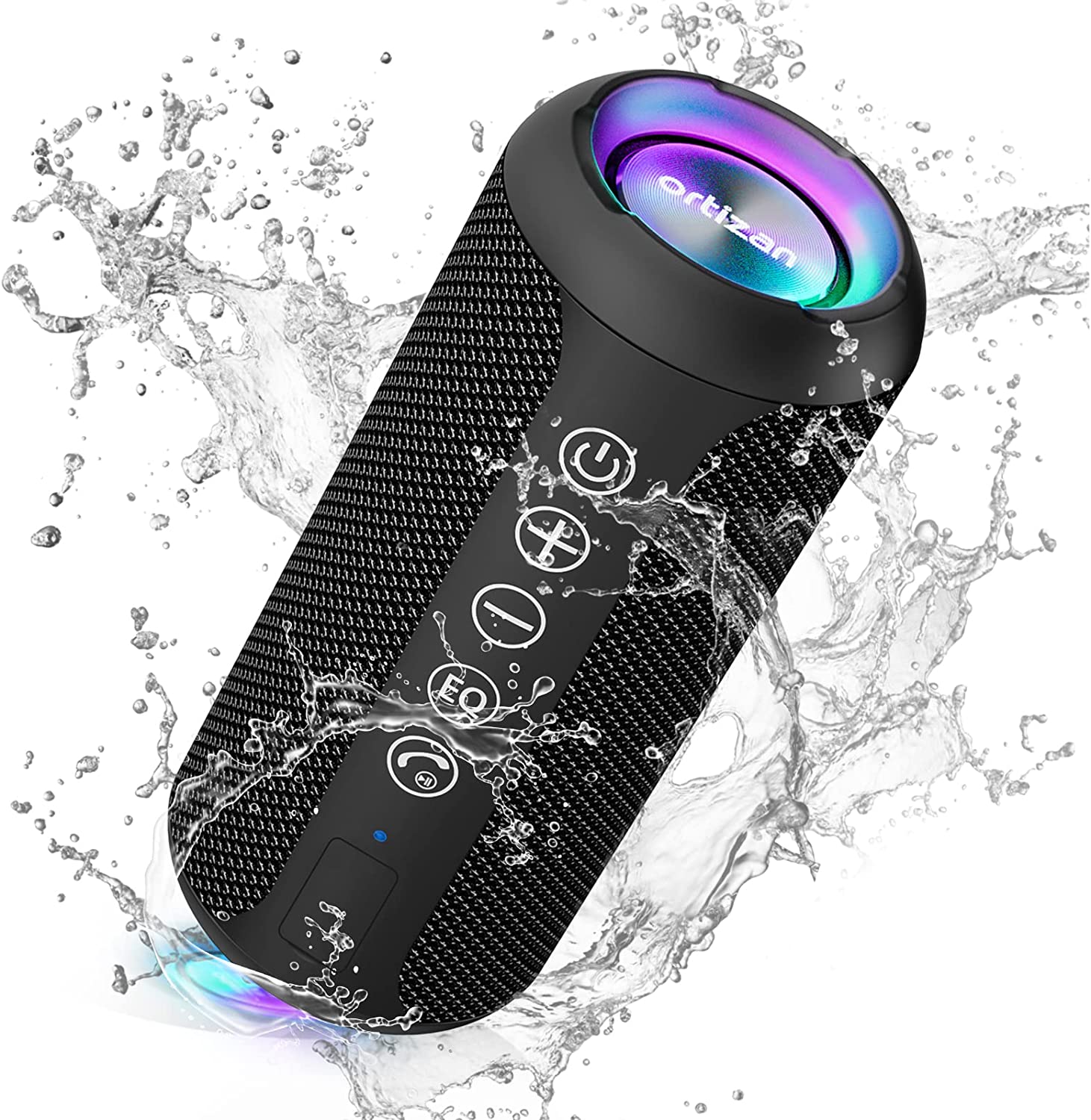 These speakers by Ortizan feature 24W stereo audio drivers that produce crystal clear audio output. Despite being moderately priced, the quality of sound offered by the device is quite good. The LED lighting complements the design of the device very well and adds to the vibrancy of a party or a gathering where you have invited a bunch of friends.
One of the highlights of these speakers is their battery life. When charged optimally, the battery lasts for close to 30 hours. Because of its durability and long-lasting battery, you can carry it along with you during long trips. It is not just waterproof but also resistant to a variety of external elements including dust, dirt, and snow.
Why You Should Buy This?
A good option for those who have been planning to buy moderately priced Bluetooth speakers.

Also suitable for individuals who are looking for a reliable Bluetooth speaker to connect to their MacBook.
Pros
Durable structure

Dual pairing support

Long-lasting battery
Cons
You may also read: These Are Some of the Best Mac Keyboards
Conclusion
Bluetooth speakers for Mac devices are becoming the preferred option, as they are portable and compact and are compatible with Macs as well as Android devices. They are quite easy to connect and use and offer a good quality of sound. They capture all the elements of your audio and also do not drain your wallet in the process. Most of them are available for a reasonable price without sacrificing quality.
---