Technobezz is supported by its audience. We may get a commission from retail offers
Basic phones are solid smartphones capable of executing all the basic tasks reliably and come with good call
Plum Flipper 4G EnabledFoldable Phone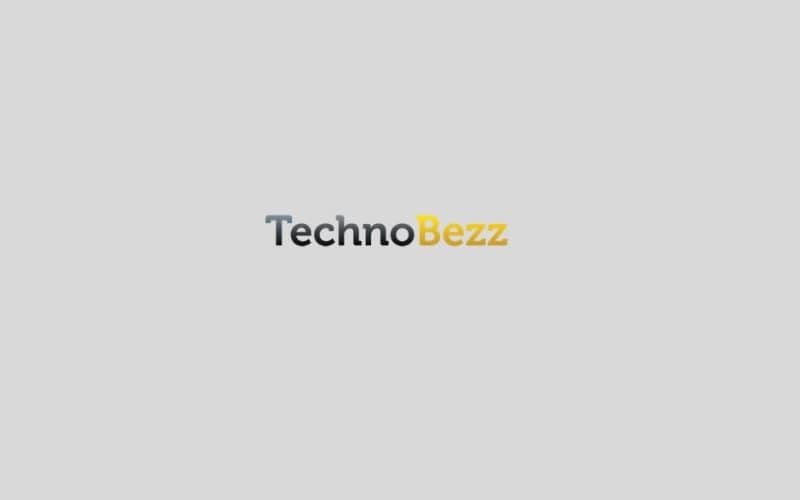 Nokia 6300 4G Dual SIM Phone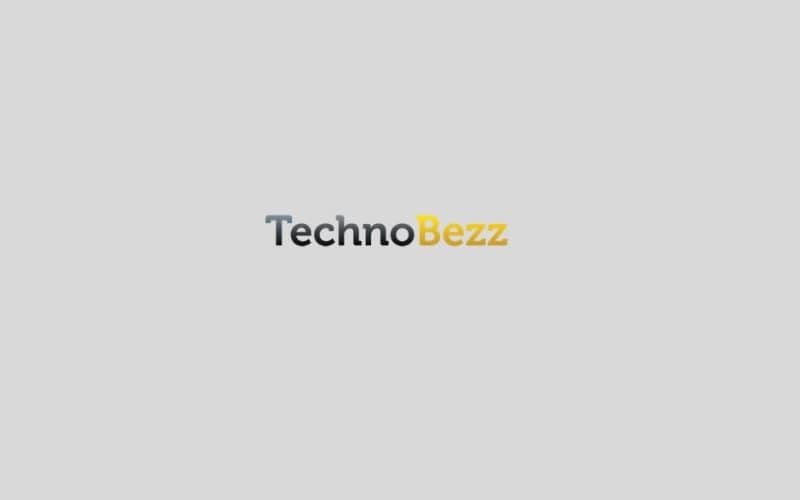 Nokia 225 - Unlocked 4G Bar Phone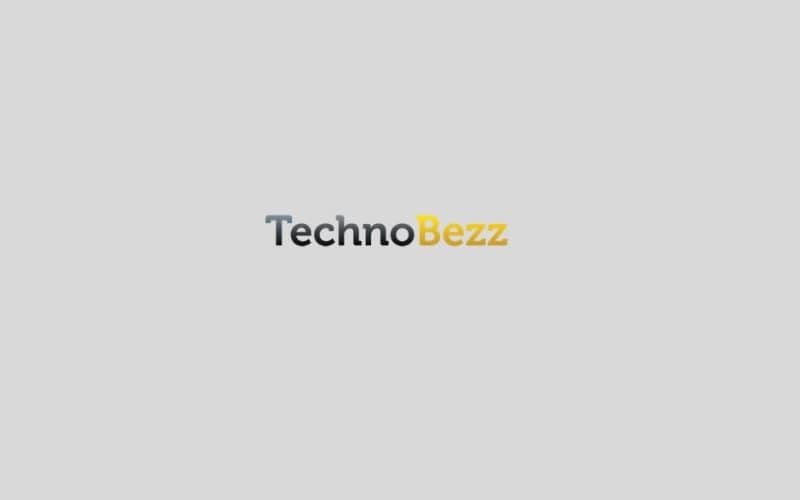 Table of Content
Basic phones are solid smartphones capable of executing all the basic tasks reliably and come with good call quality. These are not phones that will impress anyone, as they are not as attractive as your usual flagship smartphones. However, if you love simple phones that do their job effectively, these mobiles are for you.
Many manufacturers are manufacturing phones for the budget market. It does not mean that low-end phones are not sturdy or reliable. They also come with features that were once only available in high-end flagship models. Here is a look at some of the best basic phones.
See also: Best phones for gaming
Buying Guide
Best basic phones
Budget-Friendly Phone with Basic Features
Plum Flipper 4G Enabled Foldable Phone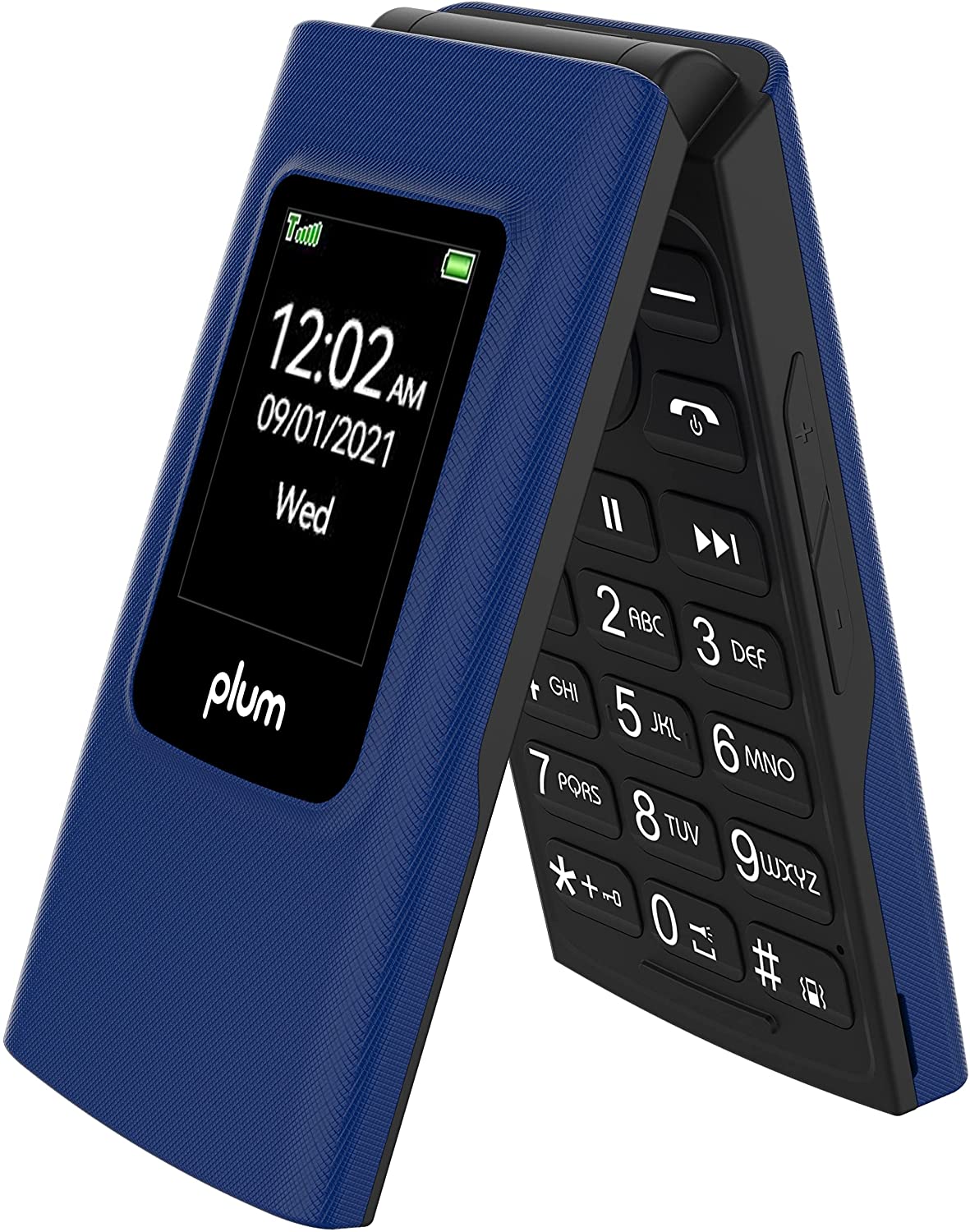 Though the design of this phone is slightly dated, the fact that the brand offers three different color options should make it accessible to a more extensive group of consumers. The device offers 32GB of internal memory support, and you cannot expand it further. The features and functionality of this phone make it more appealing to older users.
It is designed for those who miss the foldable phones that were in vogue once.
Also recommended for individuals looking for an affordable phone with decent functionality.
Foldable structure
Good brand support
It comes with an elaborate manual
Available in three color options
No premium features
Lacks 5G connectivity support
Simple Phone That Takes You Down Memory Lane
Nokia 6300 4G Dual SIM Phone
Despite its retro design, this Nokia phone does offer some modern features like 4G connectivity. It is available in three colors; cyan green, powder white, and light charcoal. The phone's design and functionality are simple, making it suitable for those using a mobile device for the first time in their lives.
Go for it if you miss the touch-and-feel of the good old Nokia devices that marked the arrival of the mobile phone era.
A good option for those looking to invest in a budget-friendly secondary phone.
Easy to use
Very affordable
4G connectivity support
It comes pre-installed with social media apps
Limited internal memory storage support
Small display screen
A Basic 4G Bar Phone with Camera, FM, and Multimedia Gaming
Nokia 225 - Unlocked 4G Bar Phone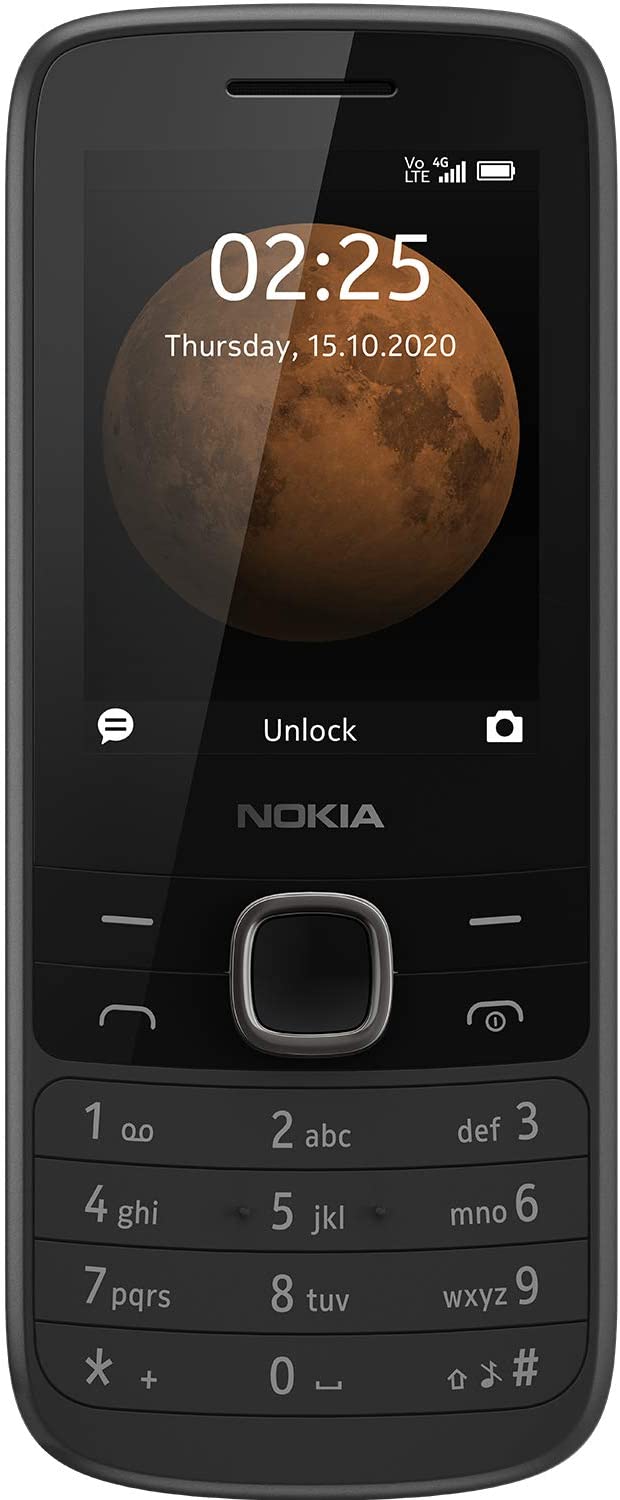 If you are looking for a reliable bar phone with a 4G network and a long-lasting battery life, this one is ideal. It features a high-performance keypad with separate function keys and a pretty straightforward user interface.
The curved back design of this Nokia phone looks classy with its easy-grip edge and hard-coated premium finish.
It is equipped with essentials like a built-in camera of 0.3 MP, wireless FM radio, Facebook, and a variety of try-and-buy games. The 1150 mAh battery of this phone provides up to 6 hours of talk time and 20 days of standby time on the 4G network. Moreover, its 512 MB RAM and 4 GB internal memory can fulfill your storage needs.
If you want to stay updated, say hello to 4G with clearer call quality, social media, and multiplayer gaming.
If you are someone who needs to be on call for extended hours daily, this one will suffice your needs.
Discreet and lightweight
Simple interface
Impressive call quality
Syncs contacts from Android
Long-lasting battery
Lacks Wi-Fi
It only works on T-Mobile's network
A 4G Flip Phone that's Rugged to the Core
Plum Ram 8 - 5 MP Camera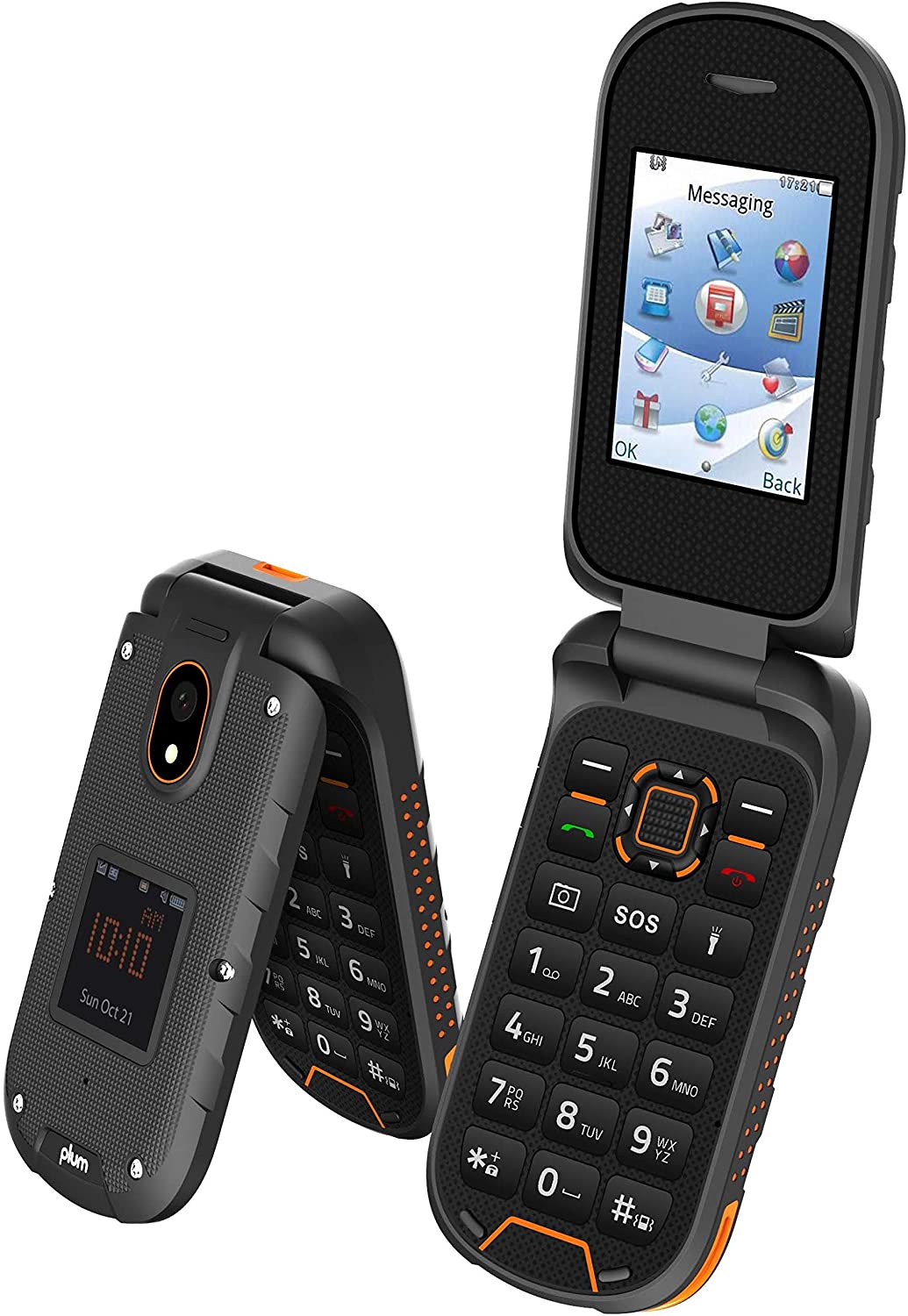 Your search for a robust yet compact 4G phone with a handful of features ends with this 8th-generation flip phone from Plum. It has a dual display, a 5MP camera with flash, Bluetooth connectivity, FM radio, loudspeaker, and a 1200 mAh battery to cater to all your telephonic needs. The waterproof and dustproof built of this ip68 certified military-grade flip phone can withstand harsh weather conditions.
The programmable navigation keys of this phone allow one-touch access to any of the features like the built-in FM radio. The 2.4-inch display provides a wide view, while the external preview display shows the date and time. You can enjoy hands-free calls or music on the go with the powerful speaker. This unlocked 4G phone provides a dual SIM slot and 120 hours of standby time.
Why Should You Buy This?
It has a rugged flip design that smartly protects the main display from normal wear and tears.
It can be used anywhere in the world with any GSM service provider like AT&T, T-Mobile, and all prepaid services.
Pros
Water and dustproof design
Dual display
Powerful speaker
5MP primary camera
Bluetooth connectivity
Cons
Lacks Wi-Fi
Lower screen resolution
A 4G Flip Phone with Convenient Prepaid Service
Tracfone Alcatel A406 - Prepaid Cell Phone

If you are looking for a 4G phone with prepaid services, this one is a suitable option. This flip phone from the reputed brand TracFone features a 2.8-inch internal screen, a 1.44-inch external preview display, an MP3 player, a 2MP camera and video recorder, Google Assistant, and internet accessibility to fulfill your daily needs.
This phone's 1.1 GHz quad-core processor backed by its 4GB RAM is powerful enough to allow a smooth operation. You can get additional memory by inserting a micro-SD memory card of up to 32GB. This flip phone offers Wi-Fi and Bluetooth connectivity.
If you don't want to commit to a month-to-month cell service plan, you can benefit from its prepaid service.
All the features in this phone allow you to connect easily on the go.
Dual display
Prepaid service
Hands-free speaker
Wi-Fi and Bluetooth connectivity
Budget-friendly
Poor build quality
It doesn't offer international text messaging
A Basic Android Bar Phone for Simple Usage
BLU Z5 - GSM Dual SIM Bar Phone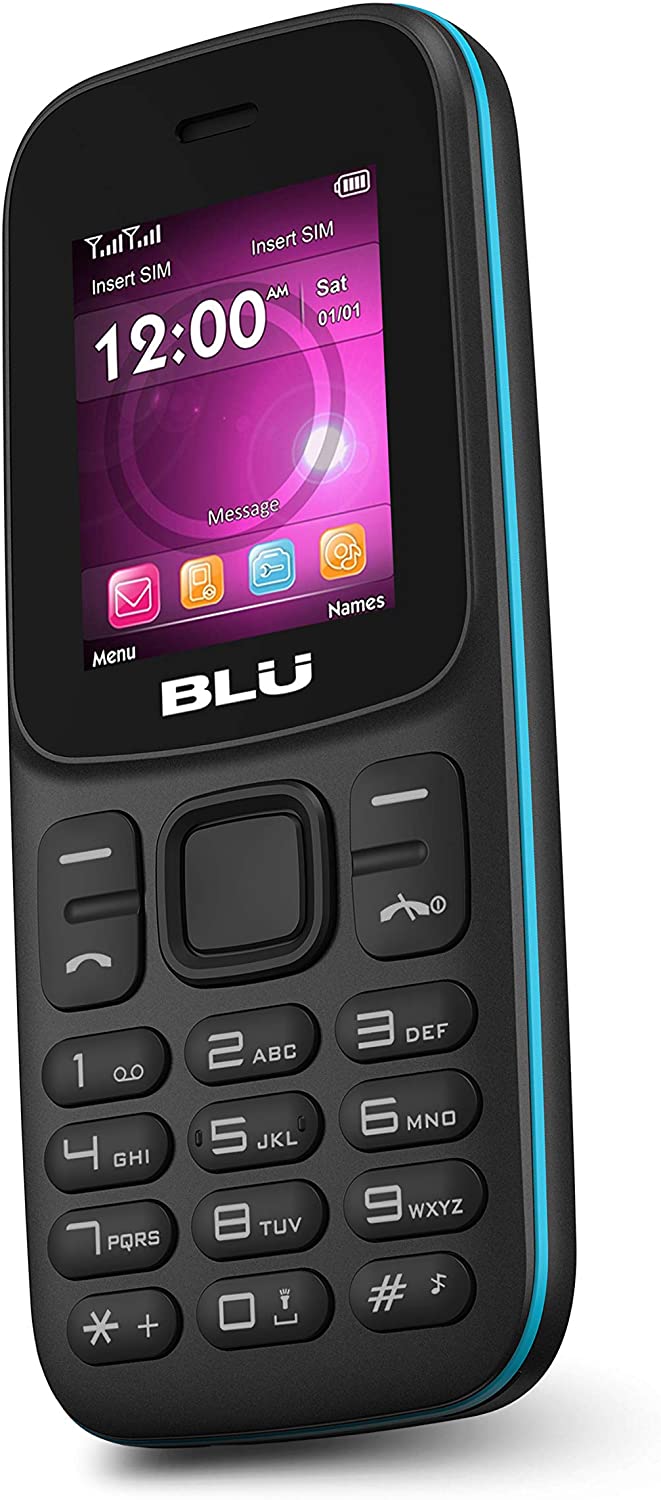 If you have a tight budget and your requirements are pretty simple, this phone may be a good option. This bar phone from BLU is sleek and compact in design and performance. It features an unlocked dual SIM slot, a 1.8-inch display with 128 x 160 ~114ppi resolution, a built-in VGA camera, a built-in FM antenna, MP4 player, 32MB RAM, and a MicroSD slot for extra storage (up to 32GB).
Like any other bar phone with simple features, this one also has a flashlight to guide you in the dark. The keypad is sturdy enough to allow for smooth operation, and the 600mAh battery offers you a prolonged talk time. This phone supports GSM 850, 900, 1800, and 1900 SIMs.
Why Should You Buy This?
It is one of the pocket-friendly bar phones with decent features for calls and entertainment.
If you are looking for a basic bar phone with color options, you can choose from its five hues.
Pros
Very pocket friendly
Sufficient talk time
Android OS
Dual SIM slot
Cons
The camera is not impressive
It doesn't support Bluetooth or Wi-Fi
A Stylish and Solid Bar Phone That'll Last Long
Nokia 110 - 2G Bar Phone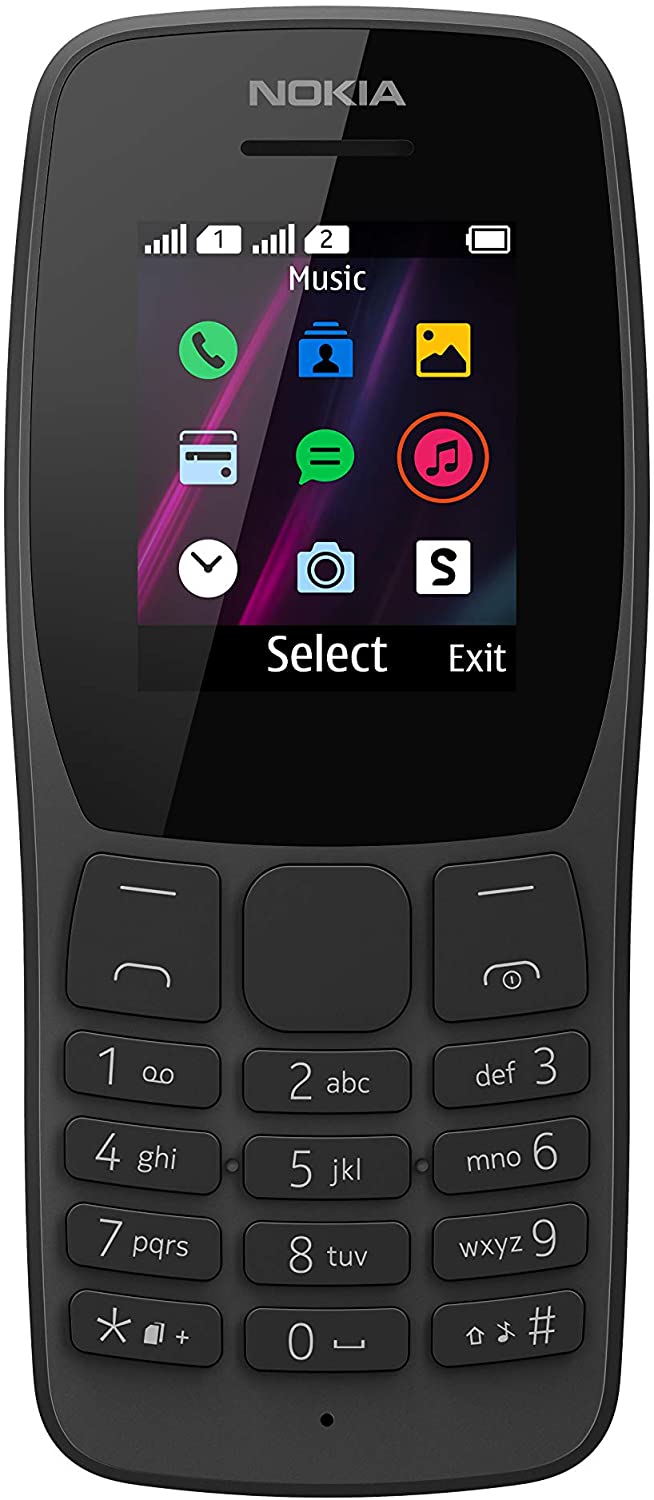 This one may be a good buy for those searching for a basic bar phone with minimal features. This budget-friendly device from Nokia features a sturdy design that can withstand everyday wear and tear and fit easily into your pocket. It has a simple display and a soft keypad that'll offer you smooth navigation.
With the rear camera of this phone, you can capture images and videos and turn moments into lasting memories. There is a built-in MP3 player and a MicroSD card slot for additional storage (up to 32GB of expandable storage). This Nokia phone provides you with up to 14 hours of talk time on a single charge. However, when it comes to the network, only 2G is available.
Why Should You Buy This?
If your requirements include basic features such as sufficient talk time, this one may be a suitable option.
It has an ergonomic design that will be long-lasting despite regular wear and tear.
Pros
Pocket friendly
Prolonged talk time
Ergonomic design
Expandable storage
Cons
2G network
It doesn't support Bluetooth or Wi-Fi
A Flip Cover Stylish Phone with Dual Display
Ushining W340D - Flip Dual Display Phone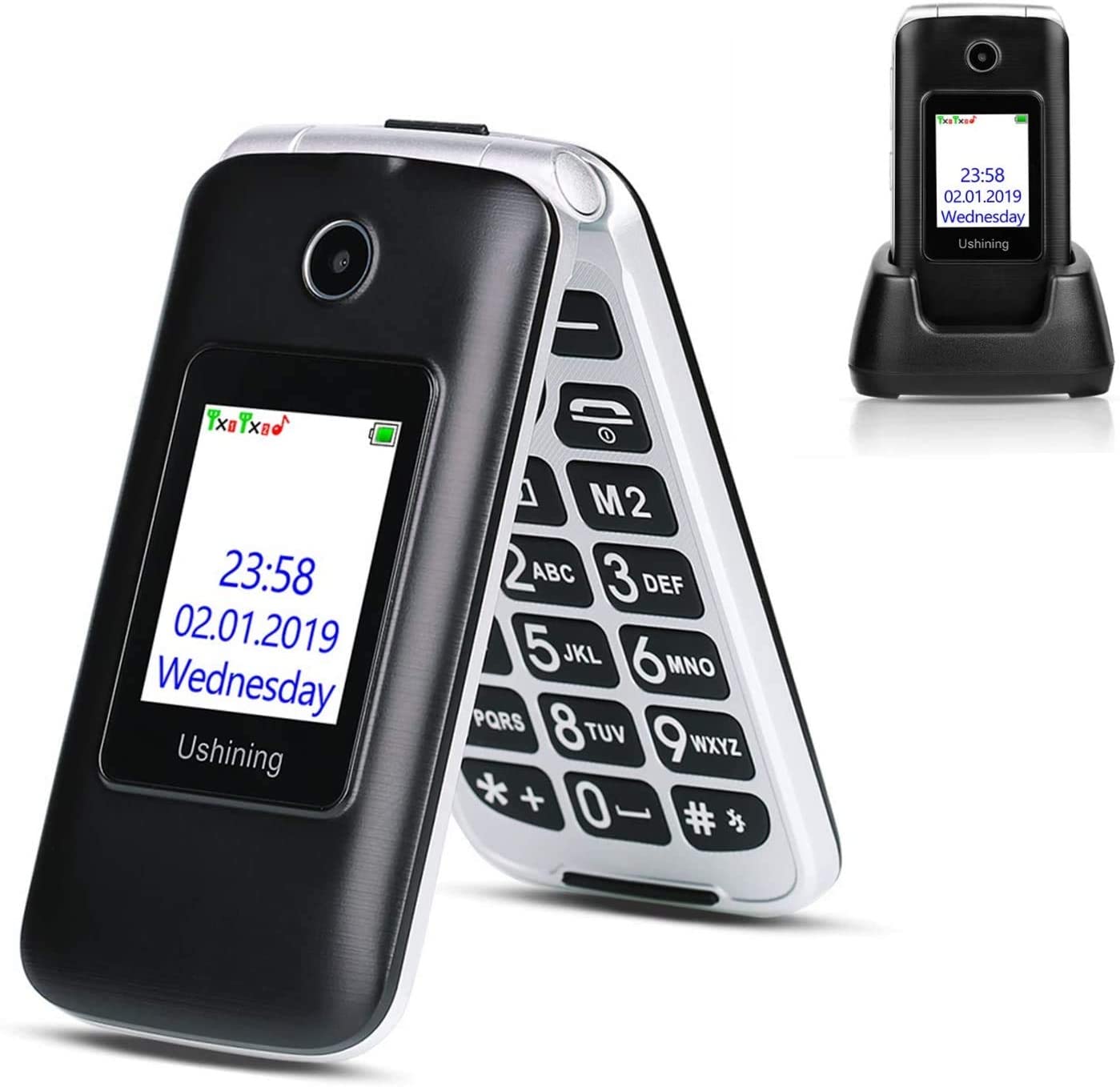 If design and performance are the two elements you are looking for in your new cell phone, this one may be the perfect pick. This flip phone from the house of Ushining comes in a classy design featuring dual colors, two displays, and a compact keypad. It has a 2MP rear camera, a 2.4-inch main display, built-in Bluetooth, FM radio, flashlight, and 3G network connectivity.
All the features in this flip phone offer you basic entertainment options, while the 2 Lithium-ion batteries make sure you get sufficient talk time with a single charge. The 3G network supports AT&T or any other carrier that uses the AT&T network. It has 64 MB RAM and a 128 MB ROM when it comes to storage.
Why Should You Buy This?
It has a classy flip cover statement design.
If your requirement mainly involves attending calls and handling less complicated features, this one is perfect.
Pros
Dual display
Sleek and lightweight
Expandable memory
HD display
Cons
It doesn't support 4G
Lacks Wi-Fi
Conclusion
This list of basic smartphones proves that you can have a great experience at affordable prices. It is not impossible. These mobile phones are certainly not the top phones available in the country, but they offer good features for their price. You can buy these phones without breaking the bank. Not everyone is ready to spend $500 or more on a smartphone. Many people don't even need such a phone. These phones combine good hardware and a reasonable price and are worth considering.
---