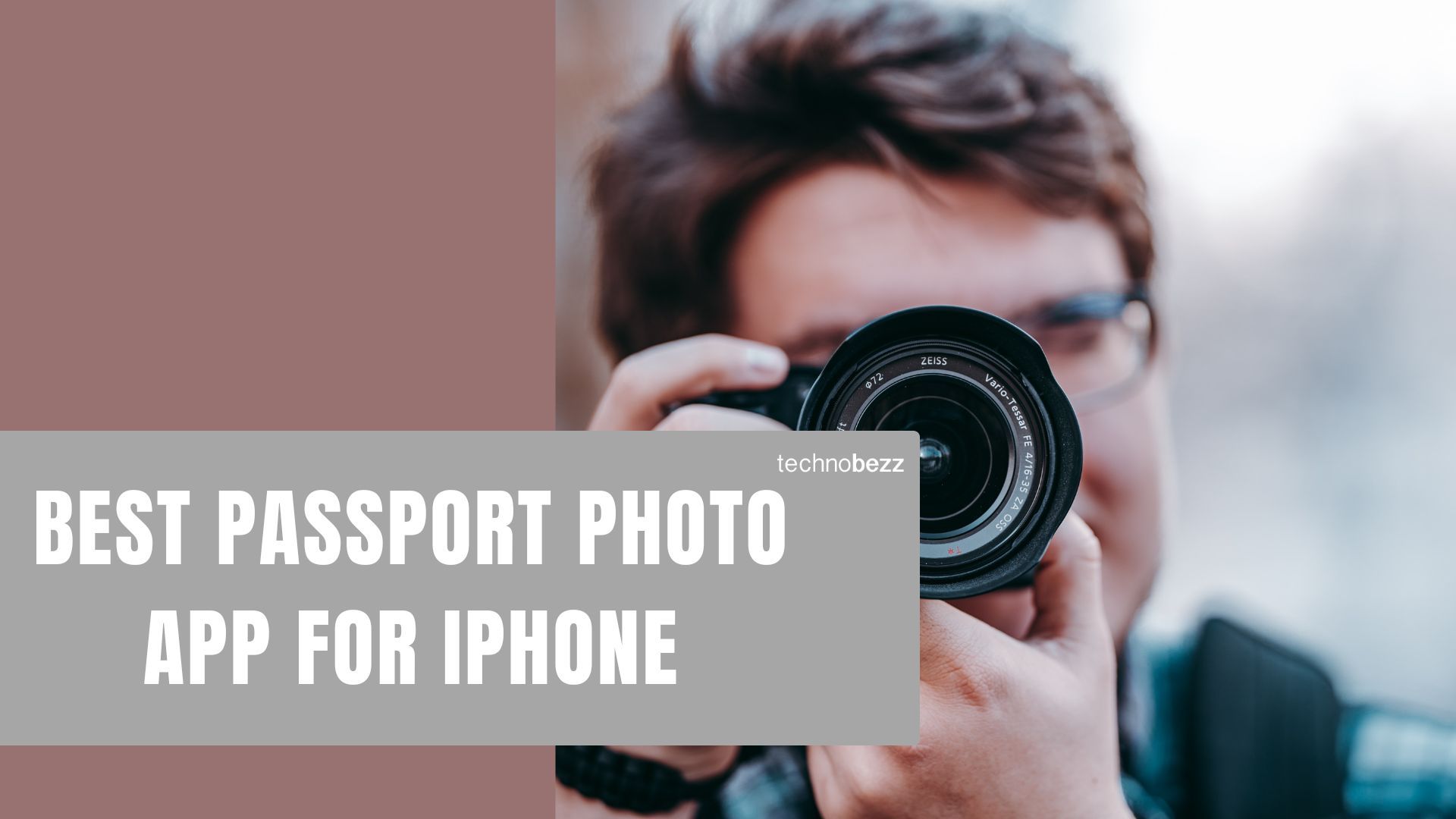 It's not always easy to get the perfect passport photo. There are several aspects involved, such as the correct size, background color, and pose, and above all, you want to look good.
Well, there are smartphone apps that can help you take great passport photos with ease. In this article, we have hand-picked some of the latest and best passport photo apps for the iPhone so that you can get the perfect picture.
Best Passport Photo Apps for iPhone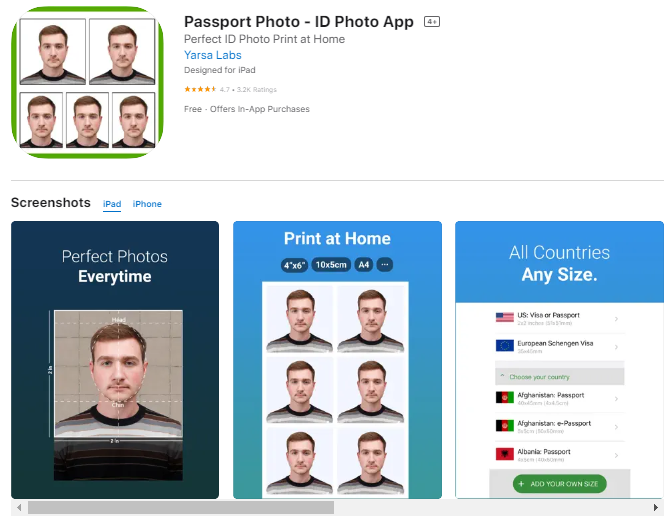 The Passport Photo – ID Photo is the top pick if you are looking for the best passport photo app for iPhones. The app allows you to create, edit, and print ID, VISA, or passport pictures on your iPhone.
The app is packed with useful features and tools, like background removers, varied printing options, and ink removal. With these features, you can take the perfect passport photograph for official use in a short period.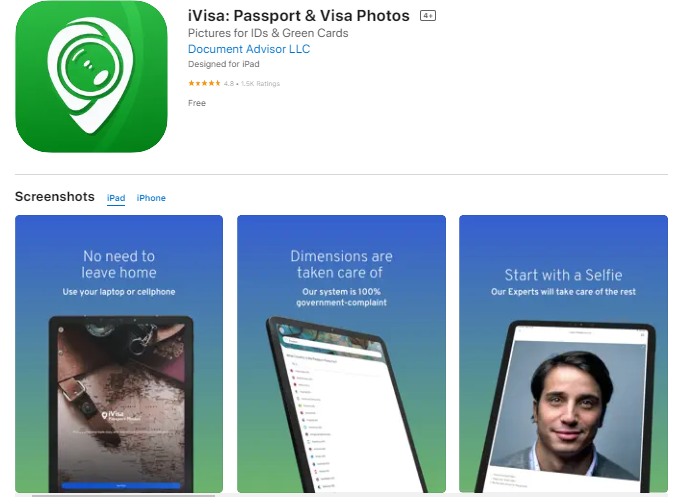 iVisa Passport and VISA Photos is an excellent app with a simple, logical, and intuitive interface. You can largely benefit from the automatic editing software, full background removal, and a range of other editing tools. Besides, a complete "No Ad" formula makes the entire process of getting a passport photo quick and simple.
The best part about this passport app is that before the photo reaches you, it's reviewed by an iVisa expert to ensure it is 100% government compliant. While the app is quite expensive, you get a money-back guarantee! So, the quality is assured.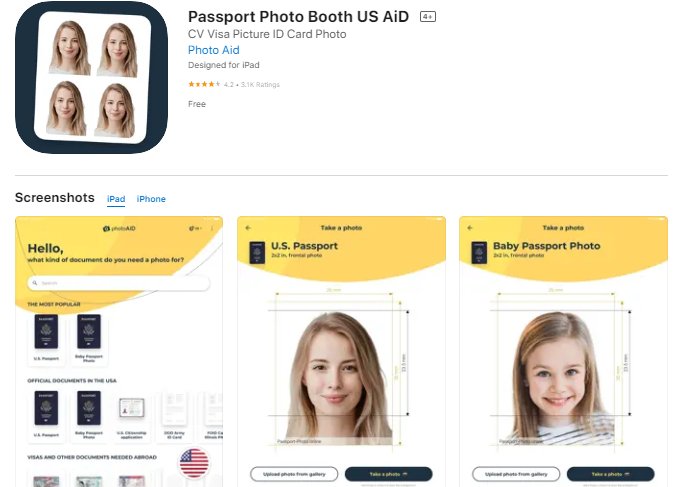 Photo AiD works similarly to a passport photo booth. It is an advanced, AI-enhanced passport photo app. The app is loaded with features that make the entire process super convenient and quick.
Its most important features include a background remover, a passport photo cropper and resizer, and tools to recognize the ideal biometric photo size. Once you download this Photo AiD app, you can completely forget the traditional photo booth.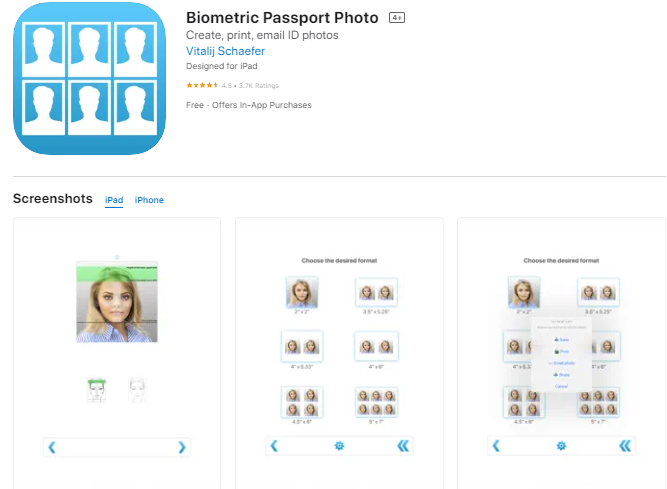 The Biometric Passport Photo app is an easy-to-use app that is built to format, print, and/or save passport photos in a few seconds. It allows you access to the passport photo template database for over 100 countries!
The app features a built-in photo editor that helps you tweak sharpness, contrast, brightness, saturation, and various other settings.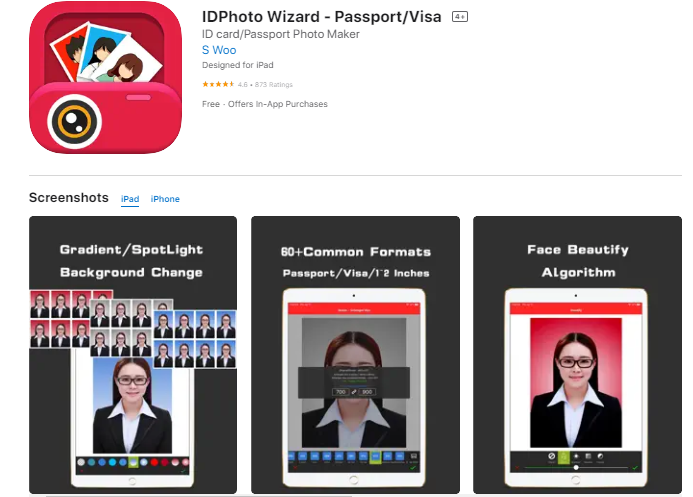 The IDPhoto Wizard app provides an amazing passport, Visa, or ID card photo production wizard that is completely fool-proof. Packed with unique features, this app is a must-have on your iPhone if you need passport photos frequently.
The app contains useful features and tools, including Portrait separation from the background, Background style, Beautify, Clothing function, and One-click ratio cropping and resizing. The IDPhoto Wizard app helps you save your photos in JPG or PNG format.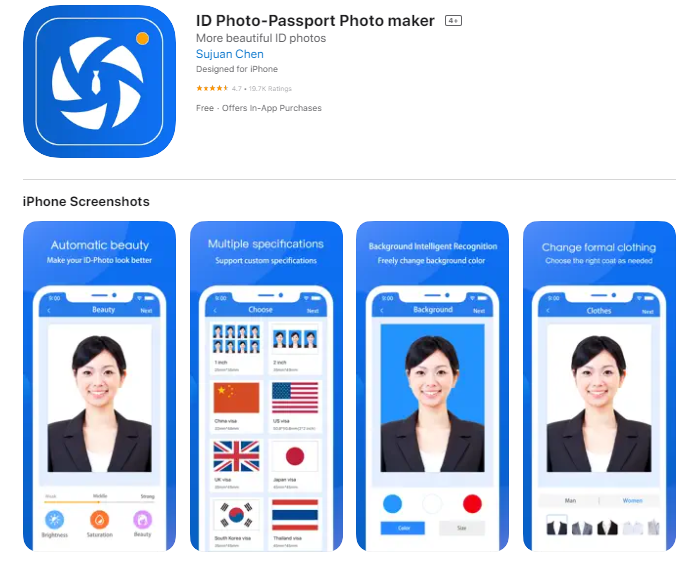 The ID Photo Passport Photo Maker app is a good bet if you are using a passport photo app for the first time. The app comes with an easy-to-understand interface that's impressive. The photos are free, and the app presents you with a range of editing tools such as photo beautification, photo shape selection, and background identification for the perfect passport photo.
You can use this app to click photos for several purposes, including passport photos, ID photos, Visa photos, school documents, driving permits, and corporation identification. It's free, so you have nothing to lose but a lot to gain.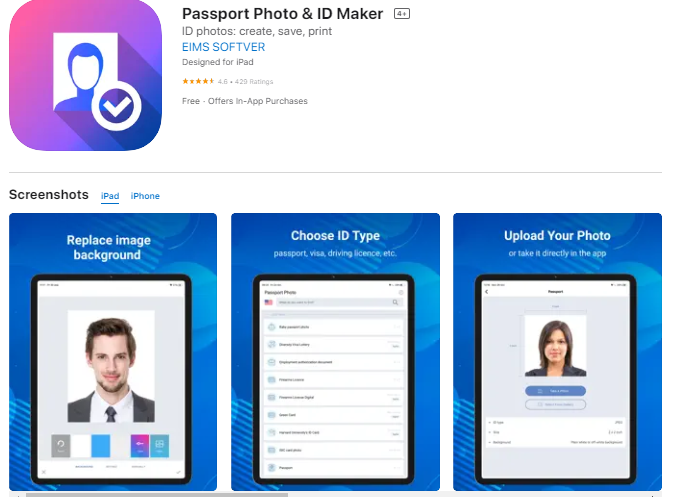 The Passport Photo & ID Maker app is a professional package with a myriad of features, including a template database of more than 130 countries, automatic and manual editing tools, and automatic face recognition. To use all the features to your benefit, make sure you buy a premium or standard version of the app.
The app lets you have a membership so you can enjoy many features that help you create a picture-perfect passport photo.
Conclusion
Installing a great passport app on your iPhone is extremely useful when you have to submit a passport photo for verification. As you can probably see, there are various passport photo applications for smartphones, especially the iPhone.
The list given here should help you make a good choice. If you are still unsure, go through the list again, note the features, and pick the app you feel will be the best passport photo app for you.
Join our newsletter 🎉
Subscribe to our newsletter and never miss out on what's happening in the tech world. It's that simple.
Latest Tech News

Exclusive Tech Deals