X
Our Editorial Process
Each year more than 60 Million users visit Technobezz to solve a problem or research a product. Our goal is that everyone finds what they are looking for, and that is why we cover a variety of products, problems, and solutions on our website.

Writing an article that contains a lot of valuable information may seem simple. But when the article is written, the story doesn't end. We are constantly updating the content so that you can always get up-to-date and accurate information.
---
Technobezz's Editorial Guidelines
The galaxy of Manga will be just a tap away as you find your favorite app from this list. These apps have mesmerizing
Want to read Manga comics to your heart's content? Then, all you need is a smartphone, as here are the seven best Manga apps to get started.
The galaxy of Manga will be just a tap away as you find your favorite app from this list. These apps have mesmerizing features that will cater to a variety of tastes. So, let's begin!
Best Manga Apps
Webtoon - Best App for Creator-Owned Mangas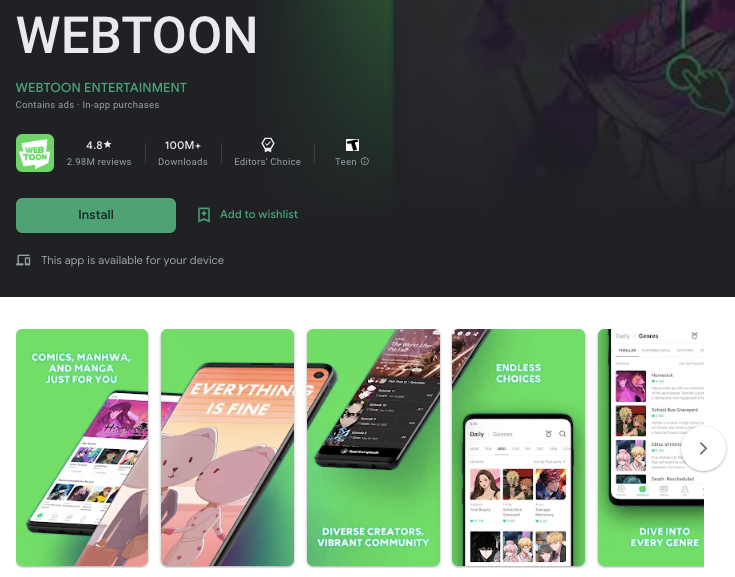 Featured on Google Play, Webtoon claims to be the biggest community of webcomics. With more than 2 million reviews and a high rating, it had to be on this list. The app lets you read zillions of Manga comics and share your own as well.
Webtoon comprises 23 comix genres among which Mangas are hot favorites. You'll find international blockbusters like Manhwa and much more in this app. Just download them and enjoy them anytime.
MangaToon - Best Multilingual App for Mangas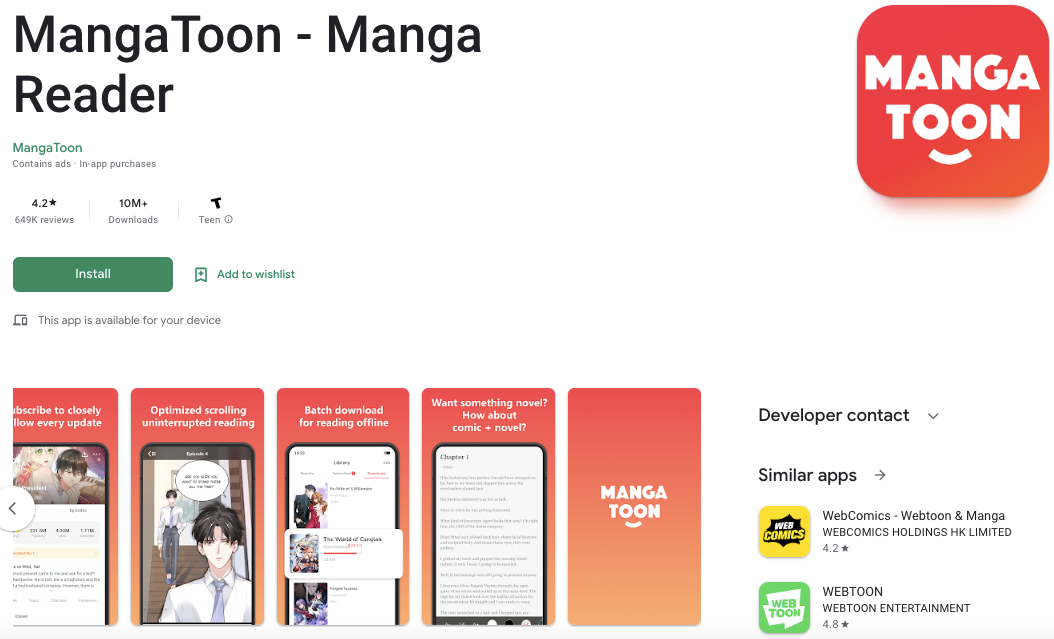 MangaToon is all about Mangas where you'll find a whole range of genres including horror, action, comedy, and romance. It's got a huge library that's being updated with new comics daily. And you can also share your own Mangas in this app.
The most attractive part of MangaToon is that it supports multiple languages like Thai, Spanish, Indonesian, and more. Plus, the app lets you download your favorite comics to read offline.
VIZ Manga - Manga App with Fully Personalized Library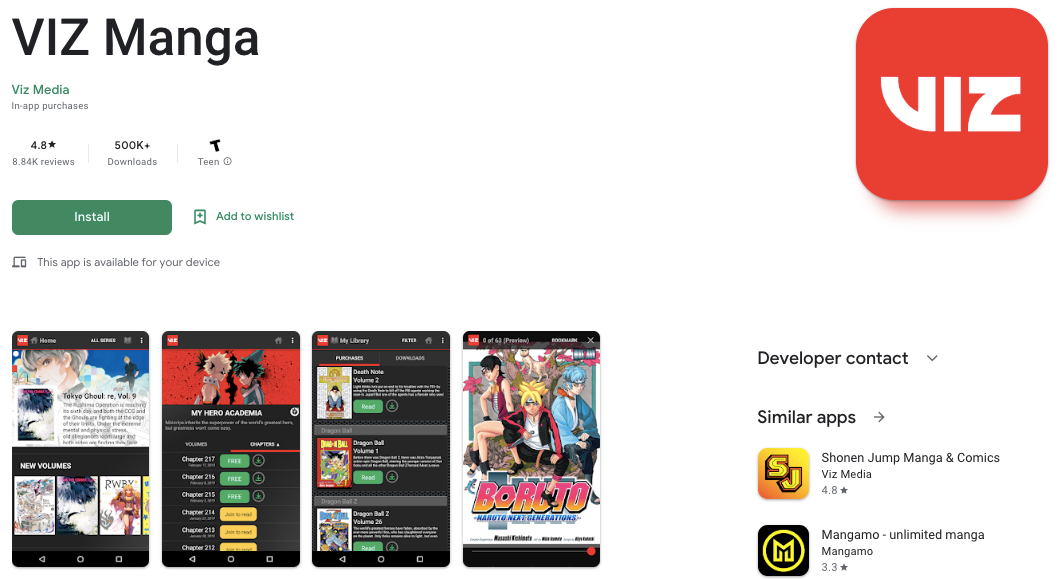 VIZ Manga is gonna take your Manga love to another level offering a mammoth library. While you'll find classics such as Tokyo Ghoul and Vampire Knight, the app updates the list daily with the latest ones like Dragon Ball Super. You'll never be bored.
VIZ Manga provides a fully personalized library that you can organize independently. It also offers previews of paid series to help you pick the right one.
INKR Comics - Best Multi-Device Manga App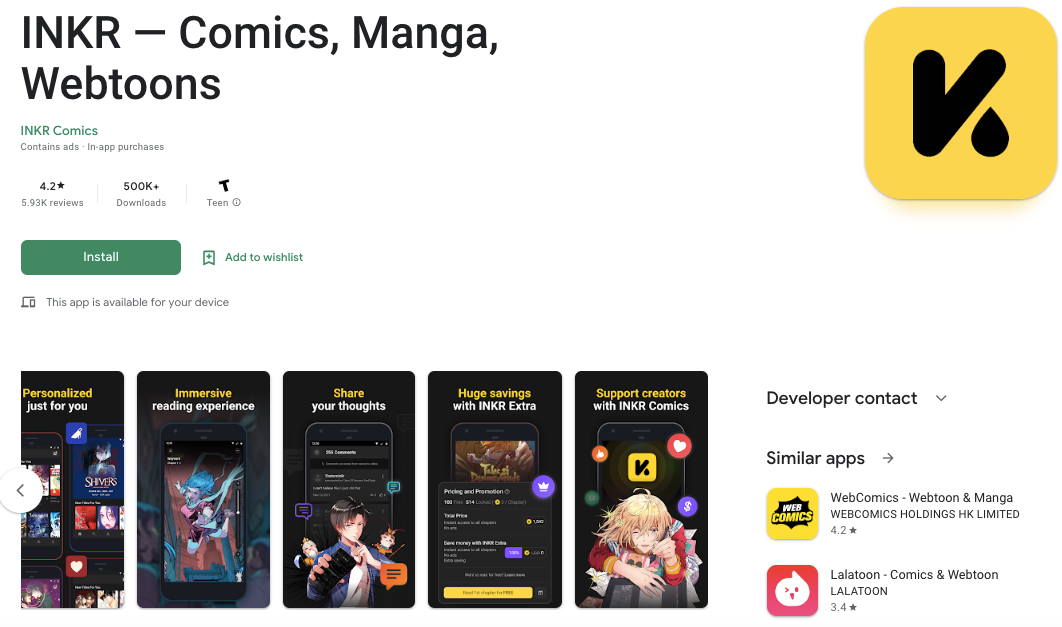 If you're looking for a Manga app that offers a multi-device auto-syncing feature, INKR Comics is right there. The app has a big library of multiple genres, such as comedy, action, isekai, sci-fi, drama, and horror. Plus, it supports the publishers and comic creators with a revenue system.
Equipped with AI, INKR Comics can give you recommendations based on your usage history. No doubt, it's a hassle-free way of looking for your favorite comics.
Comics & Manga - Manga App with 230,000 Comics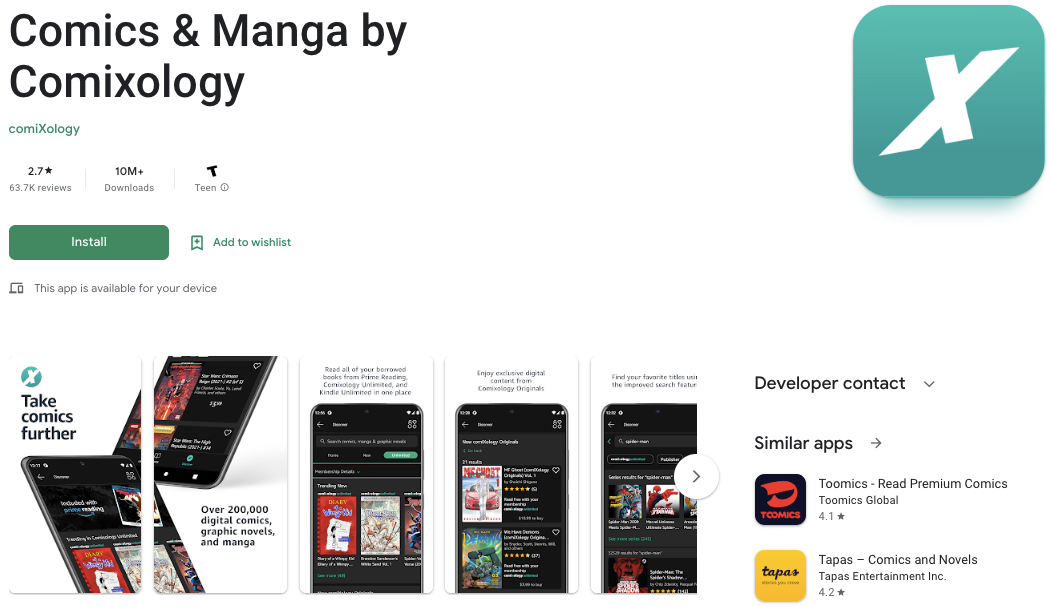 Developed by Comixology, Comics & Manga is apt for Manga lovers of any genre. That's because it has a library of more than 230,000 comics and the app regularly updates new ones. And that's not all, as you'll find DC and Marvel comics in this single app.
Evident from the number of comics, Comics & Manga have comedies, horrors, superheroes, sci-fi, and more genres. It's bound to uplift your reading sessions.
Shonen Jump - Best Shonen Jump Manga Series App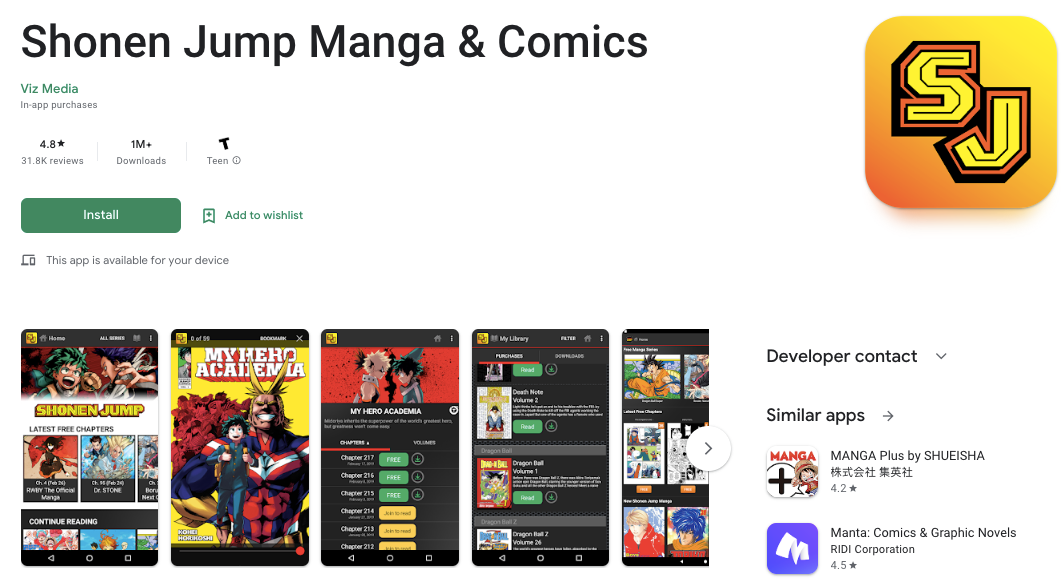 Shonen Jump series lovers will jump in the air with Shonen Jump, an app that exclusively features every comic in the series. Having this app won't let you miss a single chapter of One Piece, Dr. Stone, Naruto, and others. iPhone users rejoice as the app is compatible with both Android and iOS.
However, the app won't please you with any Manga series other than Shonen Jump. And the free version gives limited access to 100 chapters per day.
Crunchyroll Manga - Best Multi-Platform Manga App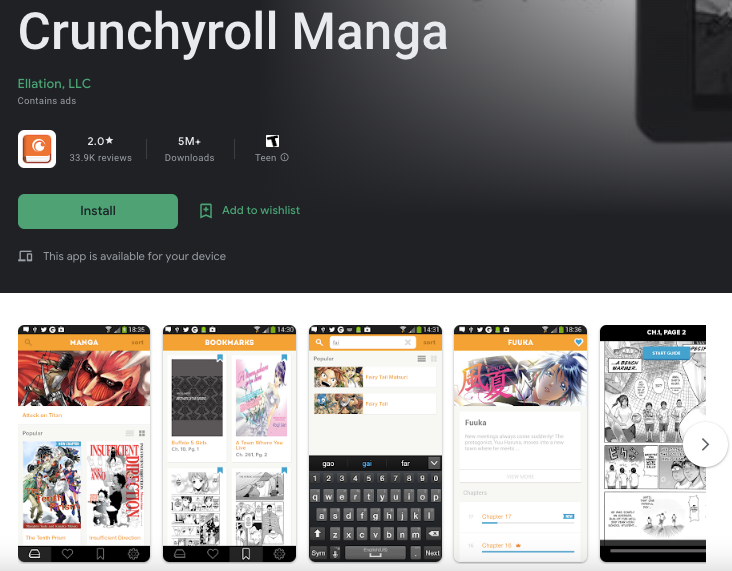 Crunchyroll Manga is an official manga app compatible with Android and iOS. You'll find the latest comics right after they're published in Japanese newspapers. Some popular titles are Space Brothers, Fairy Tail, and Attack on Titan- to name a few.
Crunchyroll Manga is apt for the most updated Manga readers out there. The smooth graphics and customization tools take the experience a notch up. However, the free version has limited reading access.
Conclusion
So, folks, that's all for the best Manga apps for Android and iOS that you can easily find and download! In the end, you'll notice that every single app in this list has some specific attributes and we've tried our best to highlight them. This way, choosing the right app for our beloved readers becomes easier.