X
Our Editorial Process
Each year more than 60 Million users visit Technobezz to solve a problem or research a product. Our goal is that everyone finds what they are looking for, and that is why we cover a variety of products, problems, and solutions on our website.

Writing an article that contains a lot of valuable information may seem simple. But when the article is written, the story doesn't end. We are constantly updating the content so that you can always get up-to-date and accurate information.
---
Technobezz's Editorial Guidelines
Across the globe, Chat apps have become an indispensable part of our lives. They facilitate instant and effective communication and messaging, whether personal, professional, familial, or informative.
From e-commerce to banking, some even allow you to download white papers, movies, music, and documentaries. Privacy and security have always been the biggest considerations when choosing the right one.
Let's sieve through some hot favorites and understand their core features!
Here are the best group chat apps.
One of the most popular chat apps, Telegram, enables text, voice as well as video content and is supported by almost every platform, including iOS, Mac Linux OS, Windows PC, phone, and browsers. It provides enormous server storage, ensuring all your data is on its cloud. Private chats are encrypted and you can set a timer for their deletion, assured that they will never be made available again.
One of the outstanding features is its group capacity, which extends to a whopping 2 million. This is unique only to Telegram. The app also enables you to chat with individuals despite not having their contact information while maintaining the privacy of your coordinates. Telegram is your go-to free-of-ads app that helps you send data irrespective of the file size without compressing it.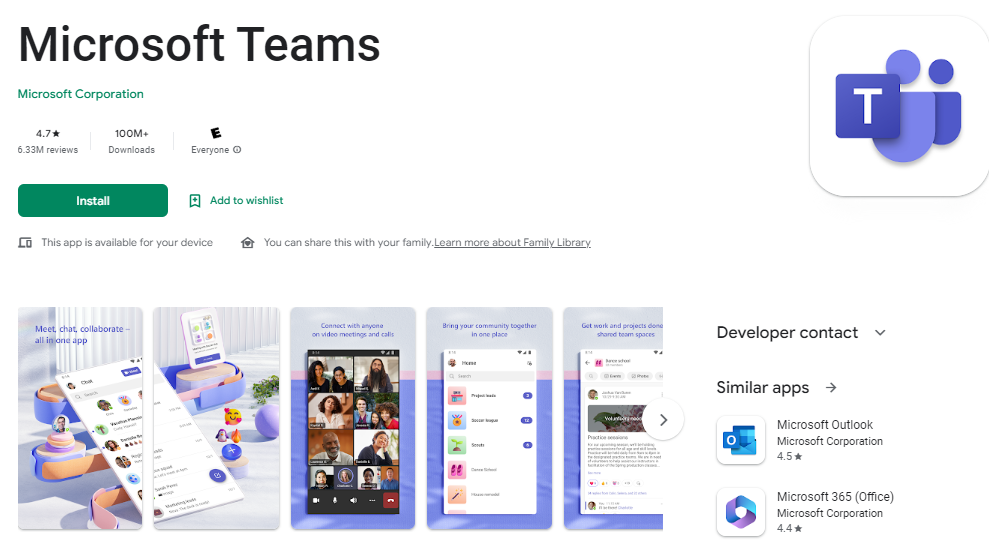 True to its name, Microsoft Teams is all about the ultimate coordination between colleagues, be it a video chat or sharing an important document. Well-integrated with Microsoft Office and OneNote eliminates the onus of email clutter by replacing them with structural communication with office personnel, resulting in increased and quality work productivity.
The app offers 4 options for creating teams: professional, staff, class, and others. You can connect with office colleagues working on a distinct project or connect with individuals who share mutual interests. It is ideal for professionals and even families, it helps you plan your work and personal life with equal élan. While your data is encrypted over a safe connection, you can also request its deletion.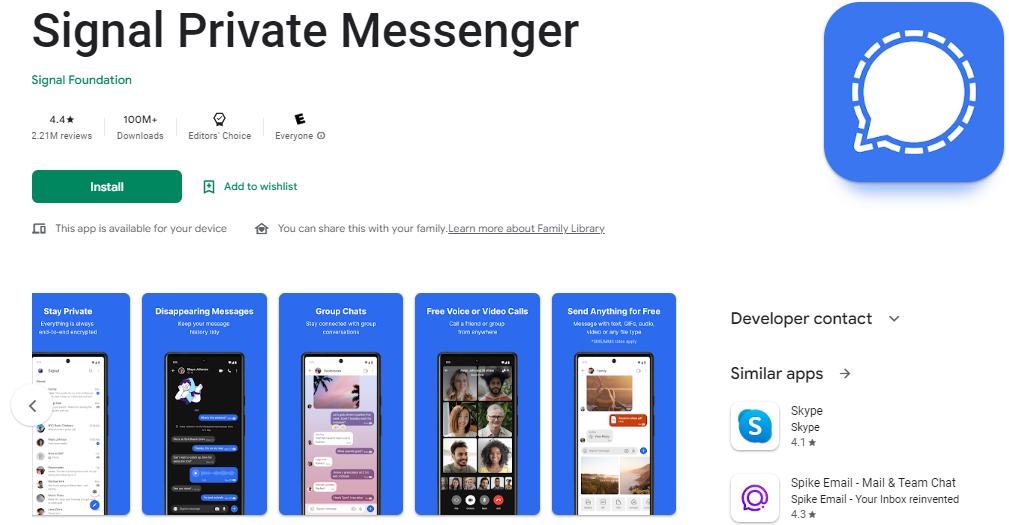 Renowned as the safest chat app, Signal is the most secure chat app that respects privacy on the hilt. From end-to-end encryption, it secures your video, voice, and text data and is supported by almost every platform. Its stunning features include sending large-sized videos of 100 MB and images and GIFs up to 8 MB and 25 MB.
Signal neither shares your details nor stores your data. You can rest assured that your profile device data and every piece of communication is perennially private. The app prevents displaying your online status, preferences, and even your blocking of others. You can even join it under a pseudo name. The only prerequisite is a mobile number, and you can deep-dive into the world of privacy. The ad-free Signal messenger is unique by all standards and thrives only on donations.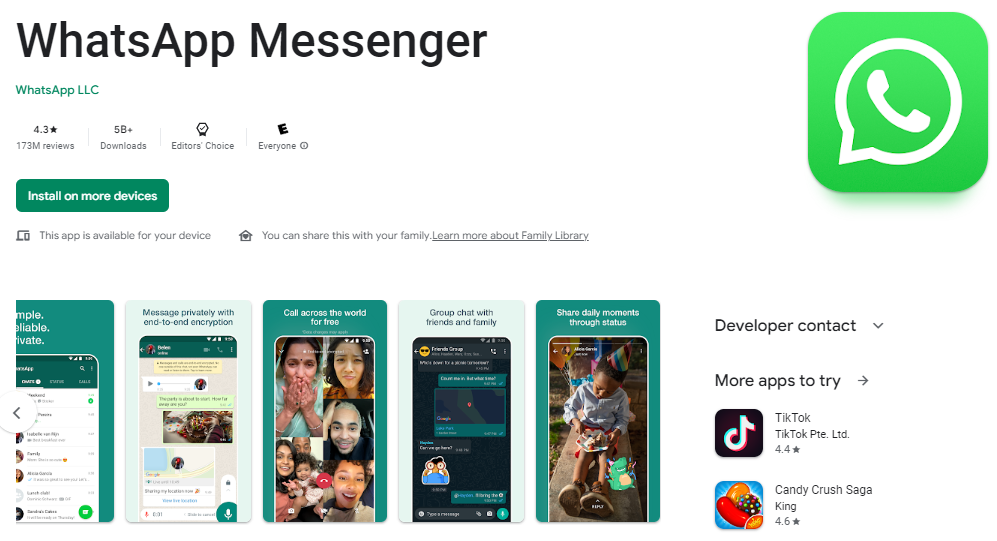 WhatsApp is one of the most popular chat messengers worldwide for its simple user interface. From sharing text and videos to documents and spreadsheets, you can send an important PowerPoint presentation and large-sized documents without any hindrance. Its global popularity is evident through the 60 billion text messages the app processes daily. With one of the largest customer databases, this app far surpasses others in popularity.
E-commerce platforms and even small-time entrepreneurs use the platform to promote their businesses. It has gained global popularity from individuals and families to workplaces and corporates through its free international call service and group chat with more than 250 group individuals simultaneously. Its end-to-end encryption is well complemented with a block feature that protects you from unwanted contacts and messages. An unmissable aspect is its basket of emojis which help express various moods and emotions!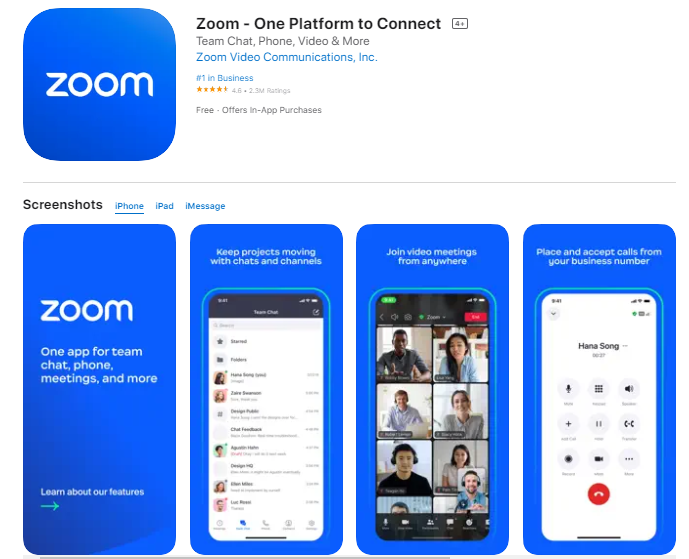 When it comes to seamless video conferencing, the Zoom app stands tall. Zoom has become indispensable to all types of meetings, whether professional, family, friends or private. What makes it special is its host of features, including instant chat, recording, screen-sharing, and a mute feature. The app has made teaching, conducting private classes, and interviewing possible across the oceans. You can interact with your peers and work counterparts in other countries, your family and friends, and even have a delightful celebration through a zoom meeting.
The Zoom app transcends geographical boundaries and has made work productively amazingly productive. Commercial transactions, deals, and even international recruitments resort to this app to finalize their decisions. One of the best apps to emerge during the pandemic, the app continues to introduce and incorporate enhanced features to enable a better interface and increased ease of communication.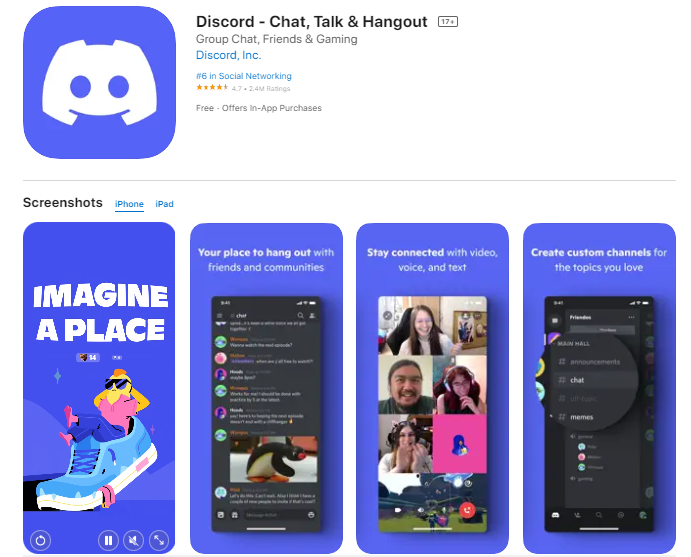 Contrary to what it means, the Discord chat app encourages a harmonious build-up of communities and groups of like-minded individuals. An ideal platform to hang out with friends, classmates, or gaming buffs, you can create chat rooms catering to specific interests and invite others for engaging discussions. Discord servers are unique in being accessible by invitation only. Its dating server is one of its most popular features.
Skewed towards gaming aficionados, Discord furnishes you with private and public servers, with each server having a capacity of 500,000 members. It's ideal to interact with fans of your preferred choice of games and engage in some interesting conversation. Over time, the app has opened doorways to facilitate digital conventions, dance classes, and even book clubs. You can even indulge on Netflix with your near and dear ones or connect to your favorite music on Spotify and inform them.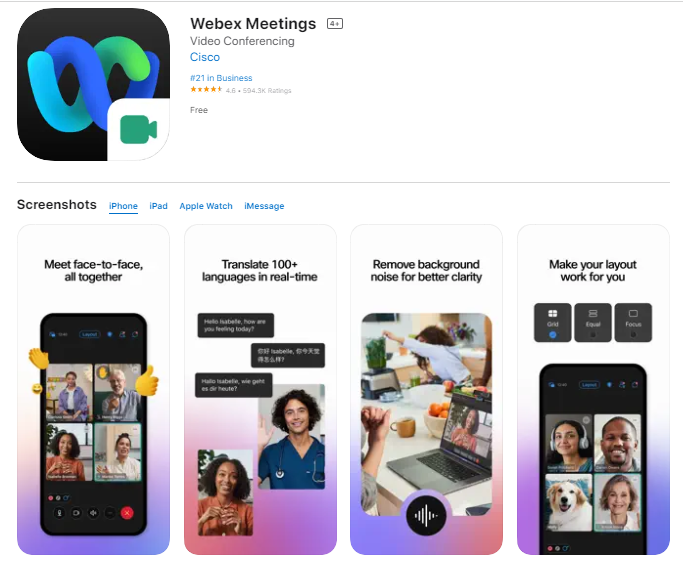 Webex Meetings is a trusted audio and video conferencing app that facilitates 25 billion meetings every month! Webex meetings include training conferences, events, and regular official meetings that are compatible with your Apple Watch, iPad, and iPhone. The app has garnered a huge following because of its unmatched virtual experience.
You can indulge in messaging, phone calls, forwarding attachments, and even join a meeting during a breakout session. Its gesture feature of indicating agreement, giving a high-five, or applauding someone is spectacular! This high-tech app enables you to schedule meetings directly from the app platform and lets you engage with the hands-free voice commands with the Siri feature. It also allows you to share 3-D files or screens whenever the occasion demands. Developed by CISCO, Webex Meetings is becoming a preferred choice for industry conferencing worldwide!
Conclusion
Digitization and the need for instant interaction have made chat apps second nature to human life. The ease of using these apps has made communicating extremely convenient and productive. Though privacy and security are issues in the public domain, chat apps are here to stay and rule our lives.