There are available free tools that can be used to repair Windows 10 & 11 and can quickly fix the issues. The tools used to improve Windows 10 & 11 and their common problems can fix almost anything from broken drivers to restoring the vital PC components, resurrecting certain features, and even locking down the privacy settings.
Here is a list of our top Windows repair tool downloads available for free. Have a read.
See also: Top best antivirus for Windows 10
The Best Free Tools To Repair Windows
10 & 11
Driver Booster
If Windows 10 has encountered common hardware issues like with the printers or speakers, then a faulty driver might be the main culprit. With the help of several free tools, even the defective drivers can be handled with much ease.
The best app amongst them all is the Driver Booster. As the name implies, this free tool can be used to repair the faulty driver of your Windows PC.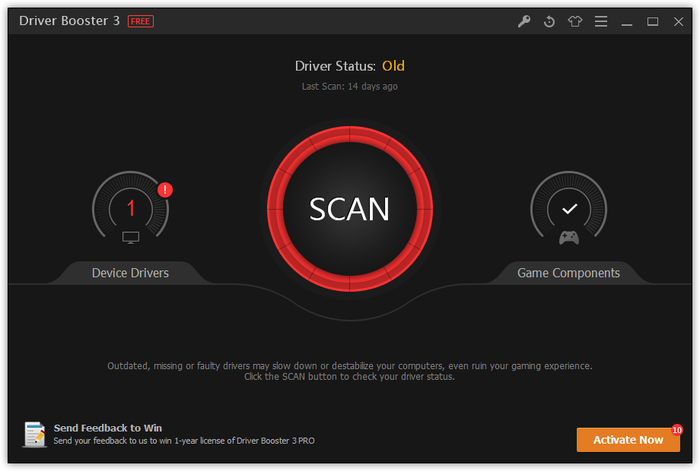 The Driver Booster program is divided into two sections: Outdated & UpToDate. You can select the Outdate option and then click on the icon "Update Now" to update all the outdated drivers on your PC system in one go.
This program helps automatically update all the erroneous drivers and helps in saving a lot of time and effort. Thus, the Driver Booster tool can be regarded as one of the best for repairing Windows PC.
FixWin
This is another excellent, free Windows 10 & 11 repair tool that you can consider using to correct all the common errors in your PC. The best part about this free repair tool is that it is highly portable, and there is no need for separate installation.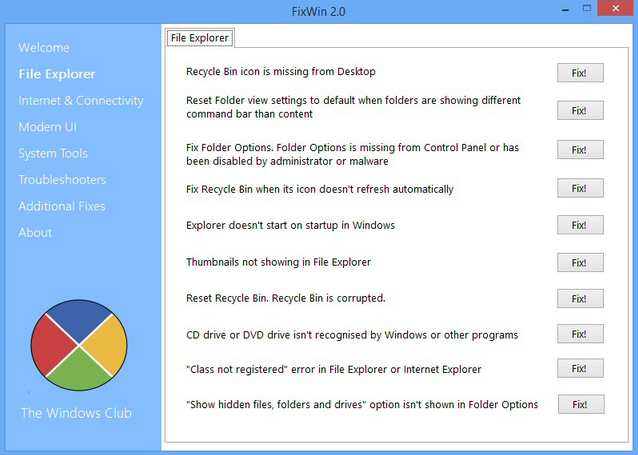 The FixWin Windows repair tool is divided into six sections. Each section is used to represent and fix a specific problem associated with the Windows system. Some of these include System Tools, File Explorer and so on. Each section is composed of at least ten fixes.
Ultimate Windows Tweaker 5
The same parent company developed this free repair tool for Windows as FixWin. However, it comes with its specialized repair functions for Windows PCs.
Unlike FixWin, which addresses standard Windows issues and then fixes them, the Ultimate Windows Tweaker 5 program allows users to quickly enable, disable, hide, or remove certain features from a Windows PC.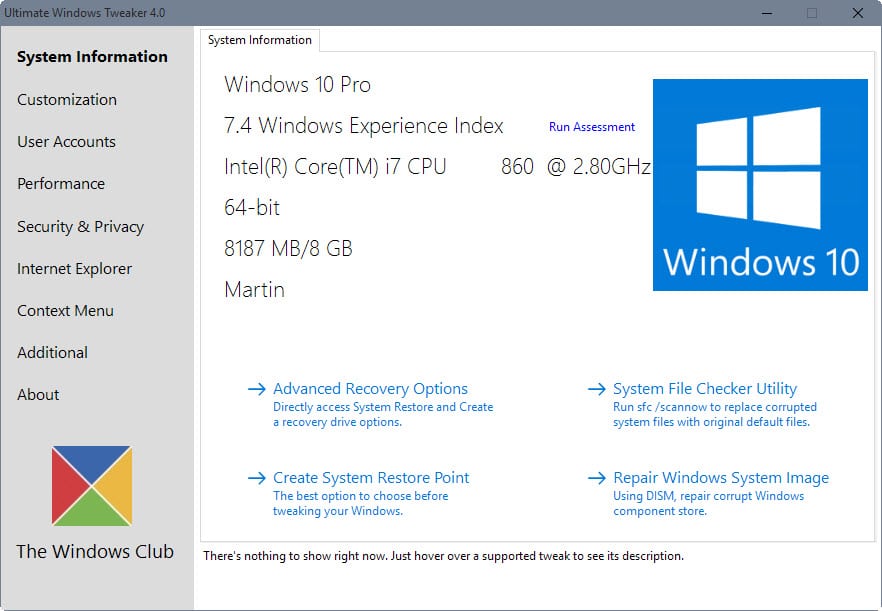 Users can make the desired changes listed in the particular repair program with the help of the Windows 10 Settings app, the Group Policy Editor, or the Registry Editor. However, the Ultimate Windows Tweaker 4 combines all of these options within a single package such that the users can address the issues quickly. More than 200 Windows 10 tweaks are available in the program.
Download Ultimate Windows Tweaker 5
O & O Shut Up 10
Windows 10 & 11 come with an advanced set of highly customizable privacy settings. With the help of the O & O Shut Up 10 free repair tool, you can conveniently enhance your Windows PC's overall privacy experience.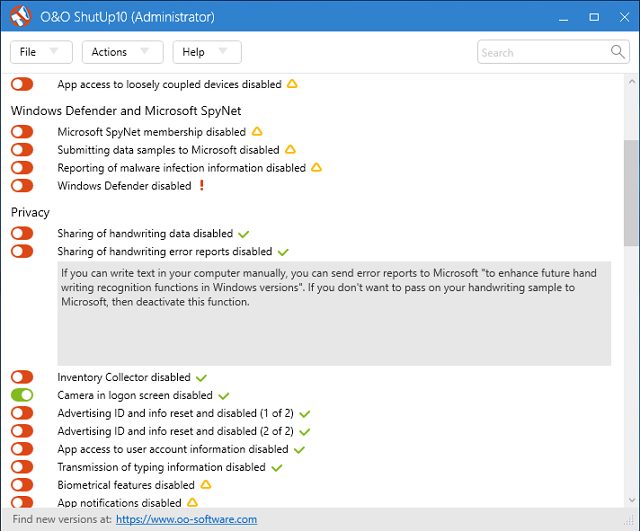 This particular program is divided into nine sections. Some of these include the Privacy, Security, and Windows Update sections. Each of these sections offers various options. These options are available on Windows 10 & 1l, but their roles are not clear.
With the help of the O & O Shut Up 10 tool, you will know everything about each of these options in a detailed manner. If you wish to apply the recommended settings of this program, you can click on the option "Actions" from the drop-down menu and then select the same.
Bonus - (Extras) Best Windows 11 Repair Tools
Microsoft Fix-It Tool - >Naviage to Start > Settings > System > Troubleshoot
Tweaking.com - Windows Repair Free/Pro - Windows Repairs section has always been completely free for personal use.
CPU-Z -

is a freeware that gathers information on some of the main devices of your system.
Advanced System Care Free - Speed up your computer, clean your PC, and protect your private data. AI makes everything easier and extraordinary.
Snappy Driver Installer - Solving Driver Management Headaches
If you have been experiencing any Windows 10 or 11 OS issues, you can use these free tools to repair your Windows OS with ease.
Join our newsletter 🎉
Subscribe to our newsletter and never miss out on what's happening in the tech world. It's that simple.
Latest Tech News

Exclusive Tech Deals