If you want to be creative and test your skills regarding music making, then you can look for free music production software. The free software will help you to practice and make music without putting a burden on your pocket because the professional music making software charges you profoundly for the program itself. The fantastic thing about these free production software is that they do not compromise on the quality even if they are free.
The music production tools which are mentioned in this article are useful for the beginners and are also handy for seasoned learners. The list includes software which is supported by all major operating systems such as Linux, Windows and the Mac OS.
See also: How to buy music from Google Play
Apple GarageBand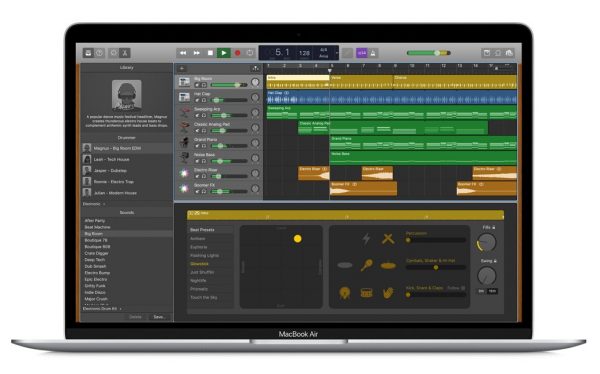 The Apple GarageBand is one of the best free music production software out there all you need to do is to have a Mac in your premises. This software was first launched back in 2004, and since then it evolved a lot. Apple GarageBand offers you all the important things which are essential in making music. However, it lacks the ability such as MIDI export and controlling external hardware with the help of MDI.
The software offers you amazing features, such as:
Drummer
Groove-maker
Pattern combinations
And also the different genre of music
It is supported by macOS 10.11 and the later ones.
Tracktion T7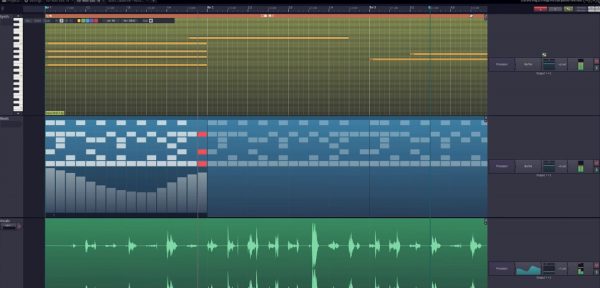 This software provides excellent usability because it is supported by all the major platforms such as Windows, macOS, and Linux. The software offers you countless MIDI and audio tracks, which relies on your PC's strength. The software also supports different plugin types such as VST and Audio Units.
To download the software, you will be asked to register yourself by entering a valid email and password, and when you launch the software for the first time, you will see that the program will run in Demo mode just click unlock and enter the credentials to get full features of the program.
AmpliTube Custom Shop

It is available both for the Mac and Window PC users. AmpliTube is a top-rated guitar rig designing program, and it serves best for this purpose.  The software offers you 24 models, including the digital chromatic tuner, cabs, mics, etc. The software has enough features which can keep you satisfied while recording your guitar tunes.
Download AmpliTube Custom Shop
SyndtSphere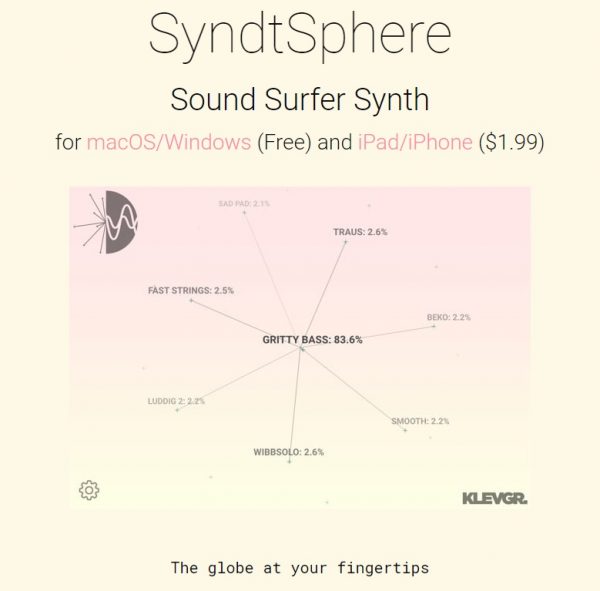 It has been developed by a company which resides in Stockholm. The software is easily accessible and provides great synthesizing. It comes with more than 70 presets and you will be amazed to know that with this software you can change the sounds by simply using a sphere shaped object which can be found in the middle of the app.
BandLab Cakewalk

It has been designed for only the Windows operating system and is one of the earliest free music production software. The software comes preloaded with a lot of tools such as songwriting tools, mix and master tools, countless MIDI and audio tracks for recording, and features for song editing. Only Window 10 users can access this software for now.
DarkWave Studio

It is also a great free music production software which is supported by all the versions of Windows, from XP to version 10 and offers many features which are:
Pattern Editing
Sequence Editing
Virtual Studio
And Multitrack Hard Disk Recorder
Audacity

Audacity is considered to be the software which can be used in place of Apple's GarageBand. Its speciality is a Digital Audio Editor, not Digital Audio Workstation. You can use Audacity for playing with your audio data.
LMMS

LMMS (Linux MultiMedia Studio) is considered to be one of the best music production software in the market. It is suitable for the beginners and is a cross-platform software which is supported by all the major operating systems, whether it is Linux, Windows, or Mac.