Best Free Android Apps For Remote Desktop
Remote desktop services or RDS are programs that enable one to gain control of a remote computer or some other computer-based device. Back in the day, one could access a remote computer with the help of applications or software designed for computer systems.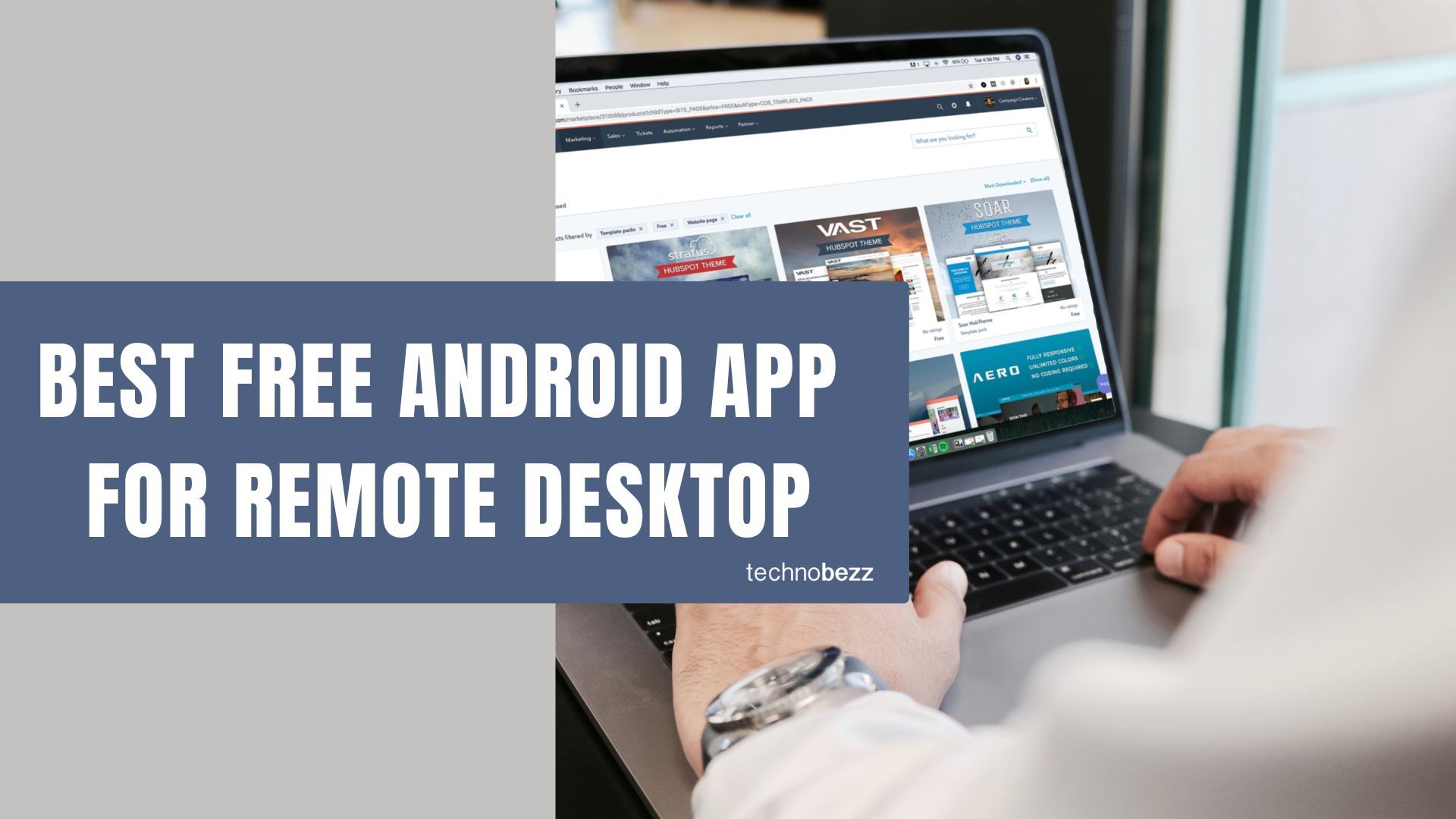 Remote desktop services or RDS are programs that enable one to gain control of a remote computer or some other computer-based device. Back in the day, one could access a remote computer with the help of applications or software designed for computer systems.
Now, one can gain access to a remote desktop computer by using mobile applications. If you have an Android phone, you can download one of the several apps available on PlayStore and use it to control or use a computer located anywhere in the world.
We have tested many free Android apps that you can use to gain remote access to a desktop computer or a smart device. After going through their specifications and checking their features, we've compiled a comprehensive list of the best apps in this category.
Best Free Android Apps for Remote Desktop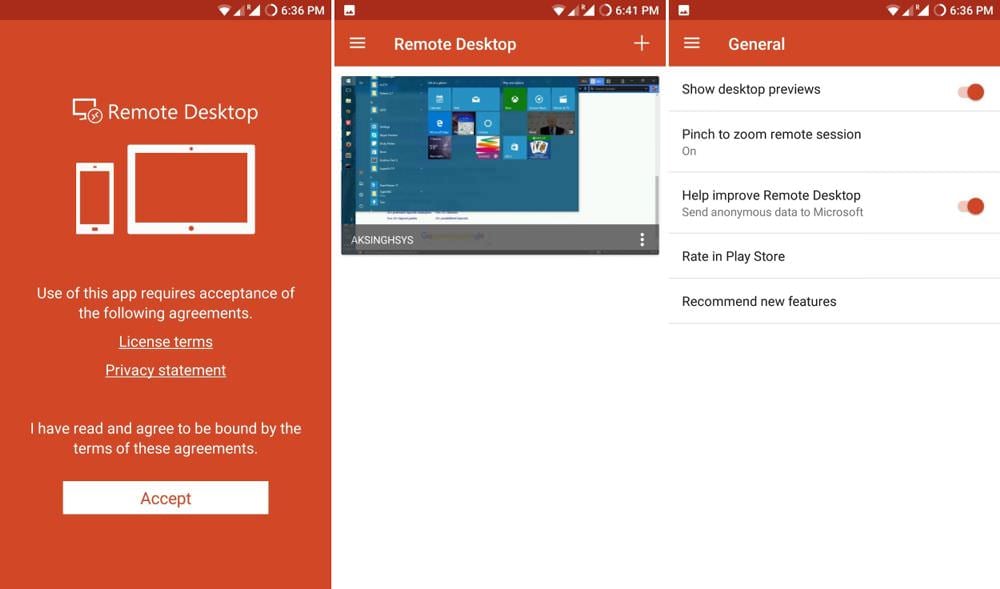 Microsoft's Remote Desktop continues to be one of the most popular apps for accessing a remote desktop. It is easy to download, convenient to use, and delivers exactly what it promises. This is one of the top downloaded apps in the Play Store.
Apart from remote PCs, you can also use this app to connect to Windows 365, Azure Virtual Desktop, and virtual desktop and mobile apps. The beauty of this app is that even the ones who have just started using a smart device would be able to navigate their way through it easily.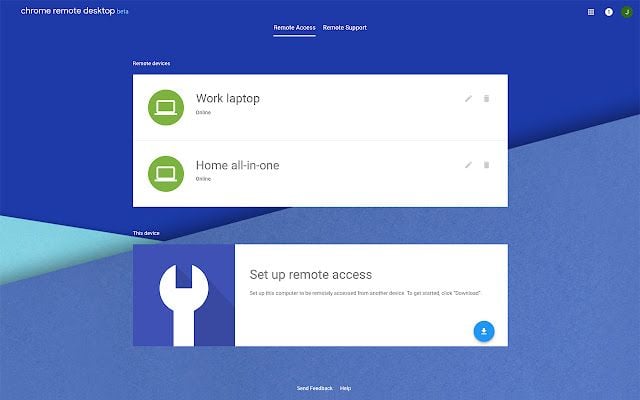 With a user-friendly interface and great features, Google Chrome managed to become one of the most popular web browsers in very little time. If Google Chrome is your preferred browser, you couldn't ask for a better Android app for remote desktop access than this.
You can download this app from the Chrome Web Store and install it quickly on your Android device. Compared to many other apps in this category, it is far more efficient and works without lagging issues.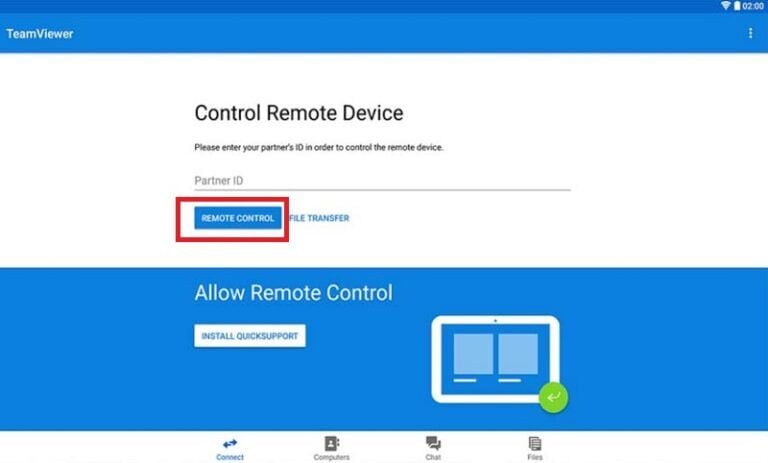 TeamViewer is an app that has been around for a very long time. Those who have tried to remotely access a computer must have definitely used or heard of this app. Once you install this app on your Android device, you will gain remote access to your preferred computer device.
Since it comes with features like encryption, you can ensure that your data remains safe and secure. The app also supports high-definition video transmission. While the app is free for individual use, you will require a subscription for business or commercial use.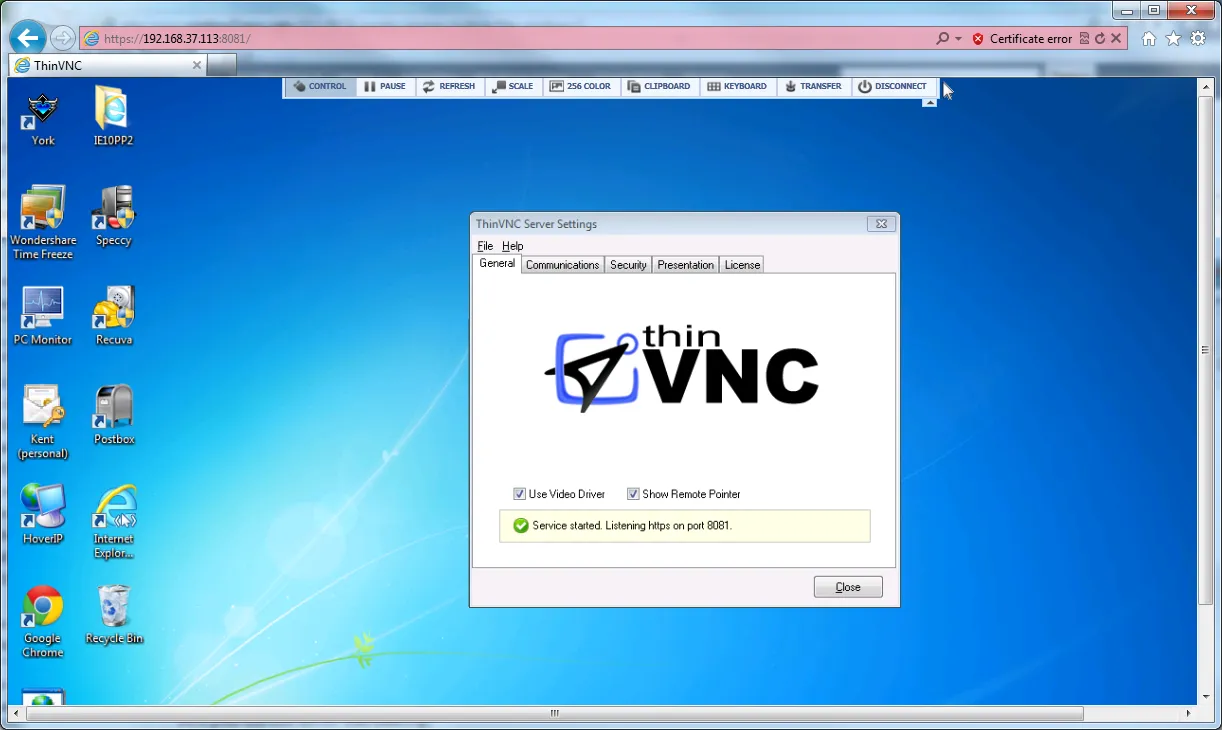 One of the factors that helps VNC Viewer stand out is the fact that it is compatible with multiple platforms. Apart from personal use, you can also use it in your professional space. Though you must buy a subscription for business use, it is quite inexpensive.
Anybody who has used it will vouch that it offers simple functionality. VNC viewer boasts a modern interface that is easy to understand and work around. Over the years, the app has proven to be very secure.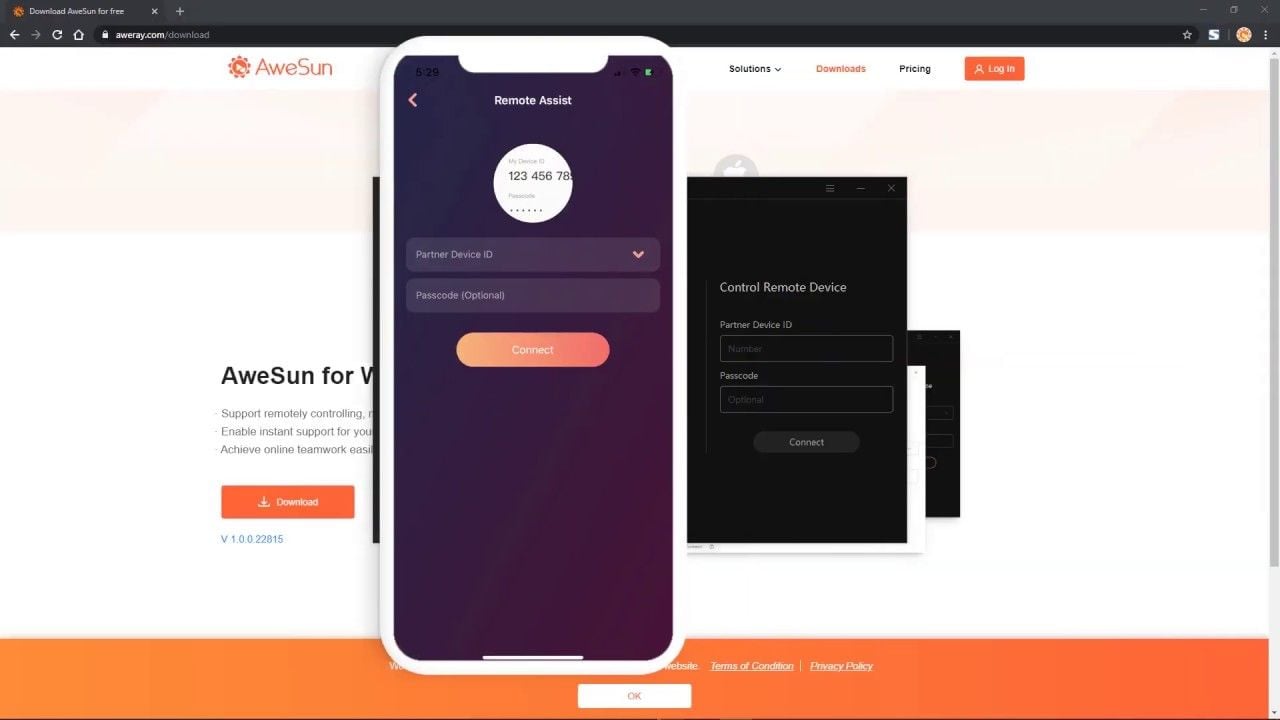 Whether you have a PC or a tablet, you can connect to a remote device conveniently using the AweSun Remote Desktop app. It has dedicated game keys that work very well for those who regularly play video games on a remote device.
The app has been downloaded over a million times on the Google Play Store and enjoys a very high rating. You can also use this app for transferring files from one device to another efficiently. This app is greatly preferred by those who want to stream audio and have copy/paste access on the remote device.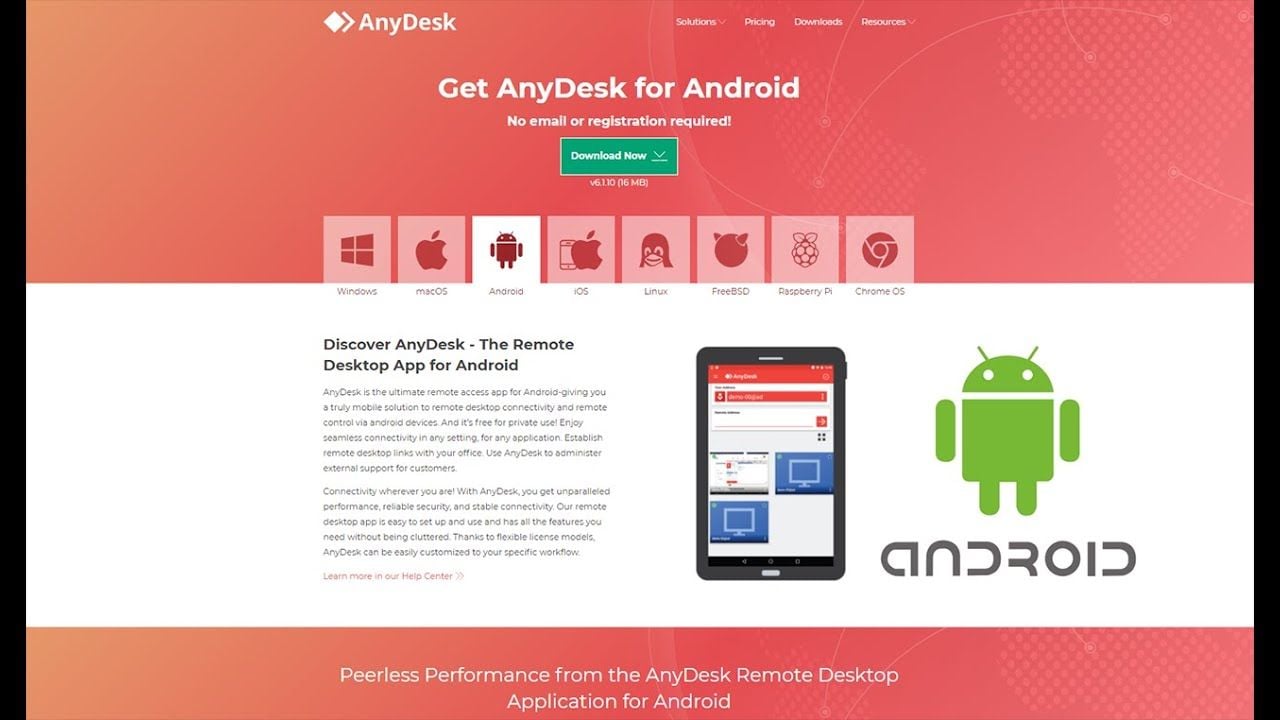 AnyDesk is a state-of-the-art remote desktop app for gaining remote access to a device. One of the most innovative apps around, it comes with several modern features that not only make the job easier but also help you carry out various other tasks.
AnyDesk ensures your data is safe. It offers unattended access to desktops with which you can set up a password and connect whenever you need without having to ask the person on the other side to accept your request and grant access.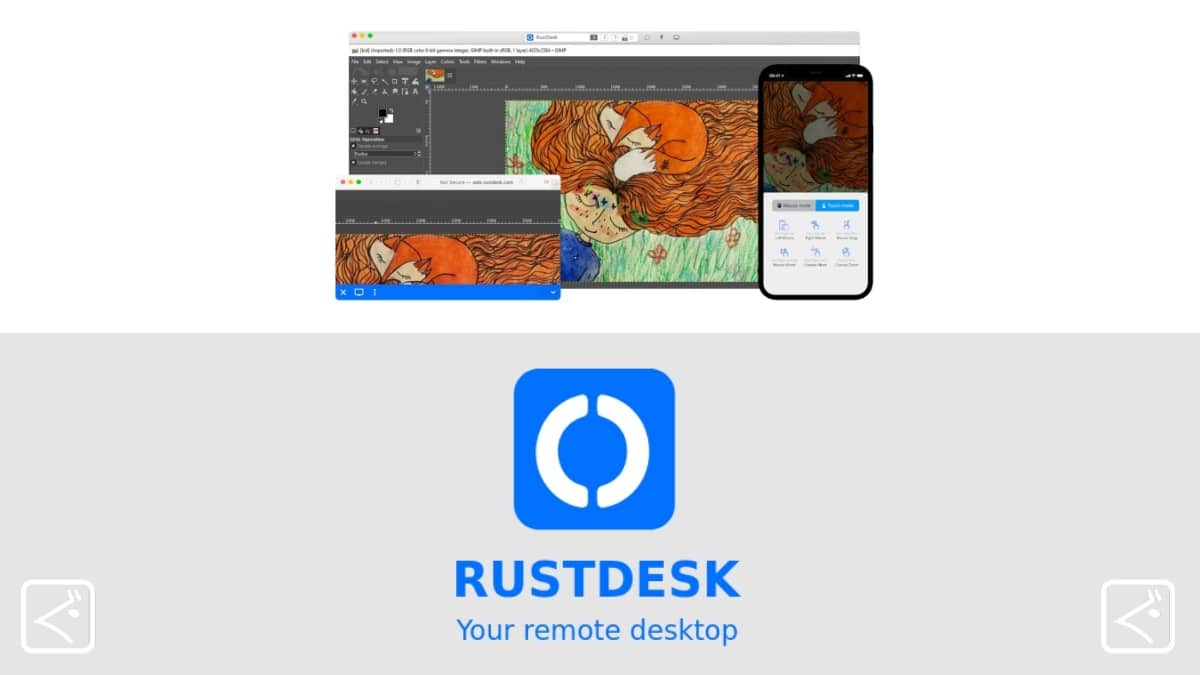 RustDesk has been designed as an open-source application that enables you to remotely access a computer or any other smart device while having complete control over the data you choose to transfer or receive.
The best part about using this app is that it doesn't require any configuration to be done. It features a very modern interface that enables you to manage permissions and look at the access log as and when you wish to. It also allows you to transfer files between your phone and PC.
Conclusion
While many remote desktop apps require you to pay a fee to use them, you don't have to pay anything to use the apps mentioned above. Though some of these apps charge a small fee to those who need them for commercial purposes, personal use will be free of cost. Whether you are planning to work from home and need to connect with a co-worker's computer system, these apps will prove useful to you.
ABOUT THE AUTHORS
Elizabeth
Elizabeth is your trusted Apple product expert with a wealth of knowledge and experience gained from her tenure as an Apple authorized personnel. She's also a seasoned mobile phone, Samsung, and Android expert. With a keen eye for detail and a passion for all things Apple, Samsung, and Android, she is dedicated to providing you with accurate, reliable, and up-to-date insights. Count on Elizabeth to be your go-to source for expert advice on navigating the world of Apple technology, Samsung devices, and the Android ecosystem.
Bogdana
Bogdana is your technology expert, backed by a strong foundation in consumer electronics and a range of qualifications that make her a trusted source in the tech world. With a deep understanding of the latest advancements and a passion for simplifying complex concepts, Bogdana is your go-to authority for demystifying technology and keeping you informed about the ever-evolving digital landscape. Trust her to deliver reliable insights and expert guidance to help you navigate the world of consumer electronics and beyond.