X
Our Editorial Process
Each year more than 60 Million users visit Technobezz to solve a problem or research a product. Our goal is that everyone finds what they are looking for, and that is why we cover a variety of products, problems, and solutions on our website.

Writing an article that contains a lot of valuable information may seem simple. But when the article is written, the story doesn't end. We are constantly updating the content so that you can always get up-to-date and accurate information.
---
Technobezz's Editorial Guidelines
Today, smartphones come with brilliant cameras with which you can take high-resolution photographs. However,
Today, smartphones come with brilliant cameras with which you can take high-resolution photographs. However, if you want to add more colors and look effortlessly beautiful, you can use one of the best beauty apps with tons of beauty-enhancing features. There are several great beauty cameras available and we have carefully picked and listed the best apps for you. Have a look at the best beauty apps for Android.
Best Beauty Apps for Android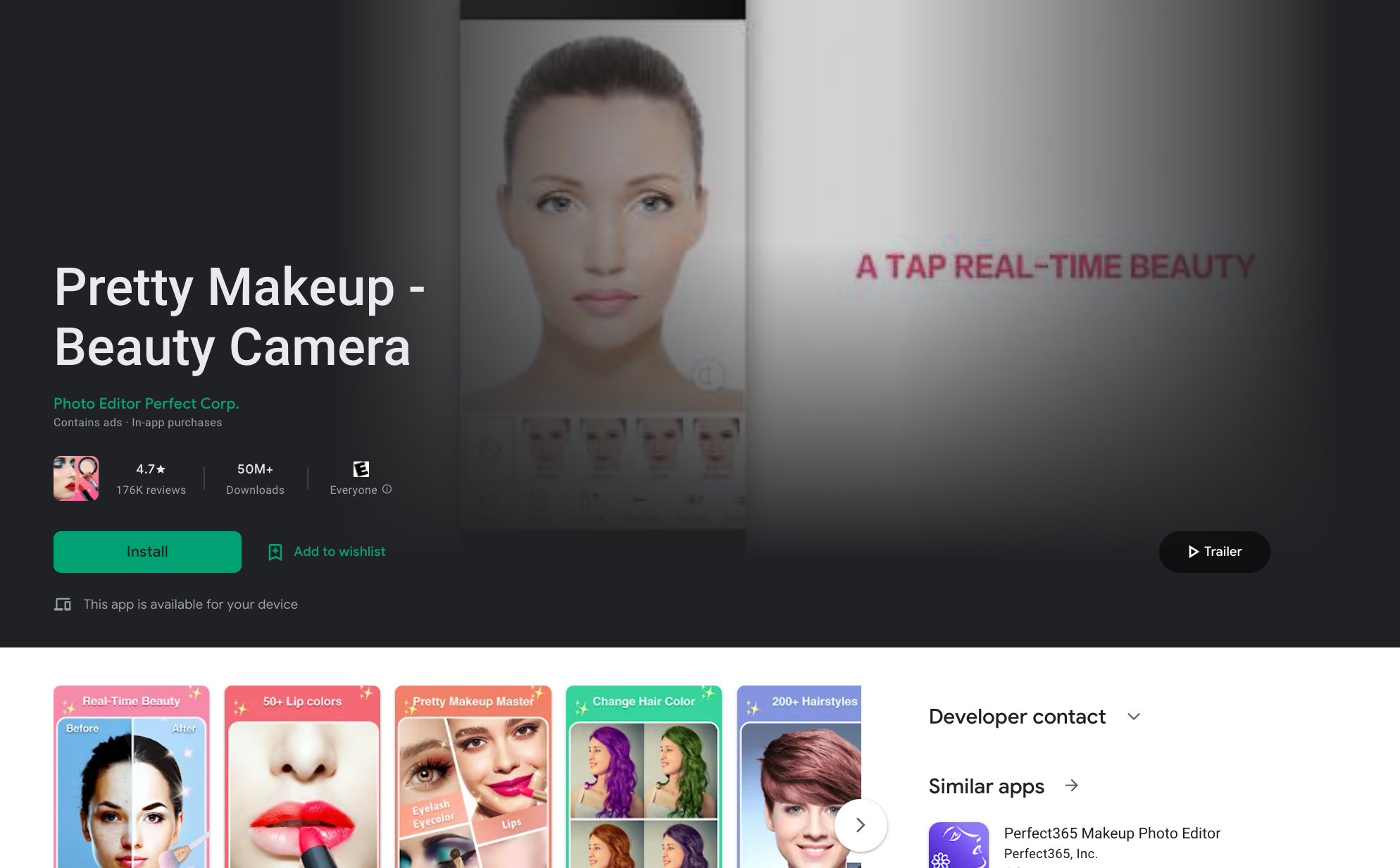 Pretty Makeup Beauty Selfie Camera is an ideal app that lets you have a complete virtual makeover. It helps you take fabulous selfies with a range of beauty effects and motion stickers.
There are many exciting features that you will love in this Pretty Makeup app. The AI Face Enhance feature makes your face appear spotless and glowing. The cartoon AI face allows you to make your face cartoon-like for funny selfies. With the amazing makeup effects this app provides you, your photos will be an instant hit on social media.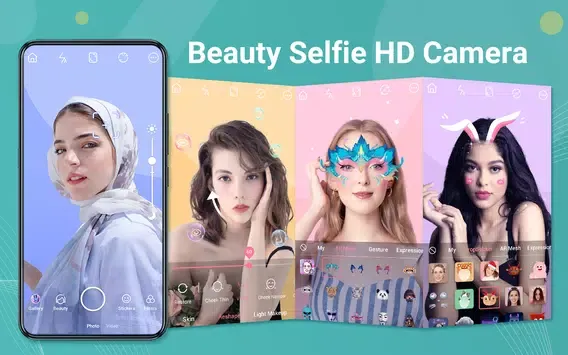 This unique Beauty Camera app is a one-stop-shop for photo &video editing with numerous stickers and filters. It's the best selfie editor and is loaded with professional editing tools and amazing effects.
It also serves as an HD camera, allowing you to shoot high-definition (HD) photos and videos pretty easily.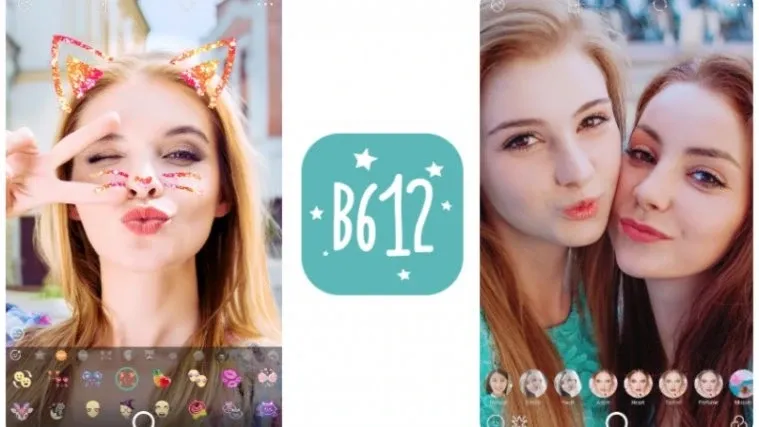 B612 is a stunning beauty camera app that features a comprehensive editor to beautify your face and add as many effects as you need. Besides, you can enhance your selfies by choosing from a wide range of more than 1500 different stickers.
The B612 beauty app also sports several video-centric filters, allowing you to take both stunning and funny videos. It's free and there is no reason why you wouldn't download this awesome beauty camera app for Android.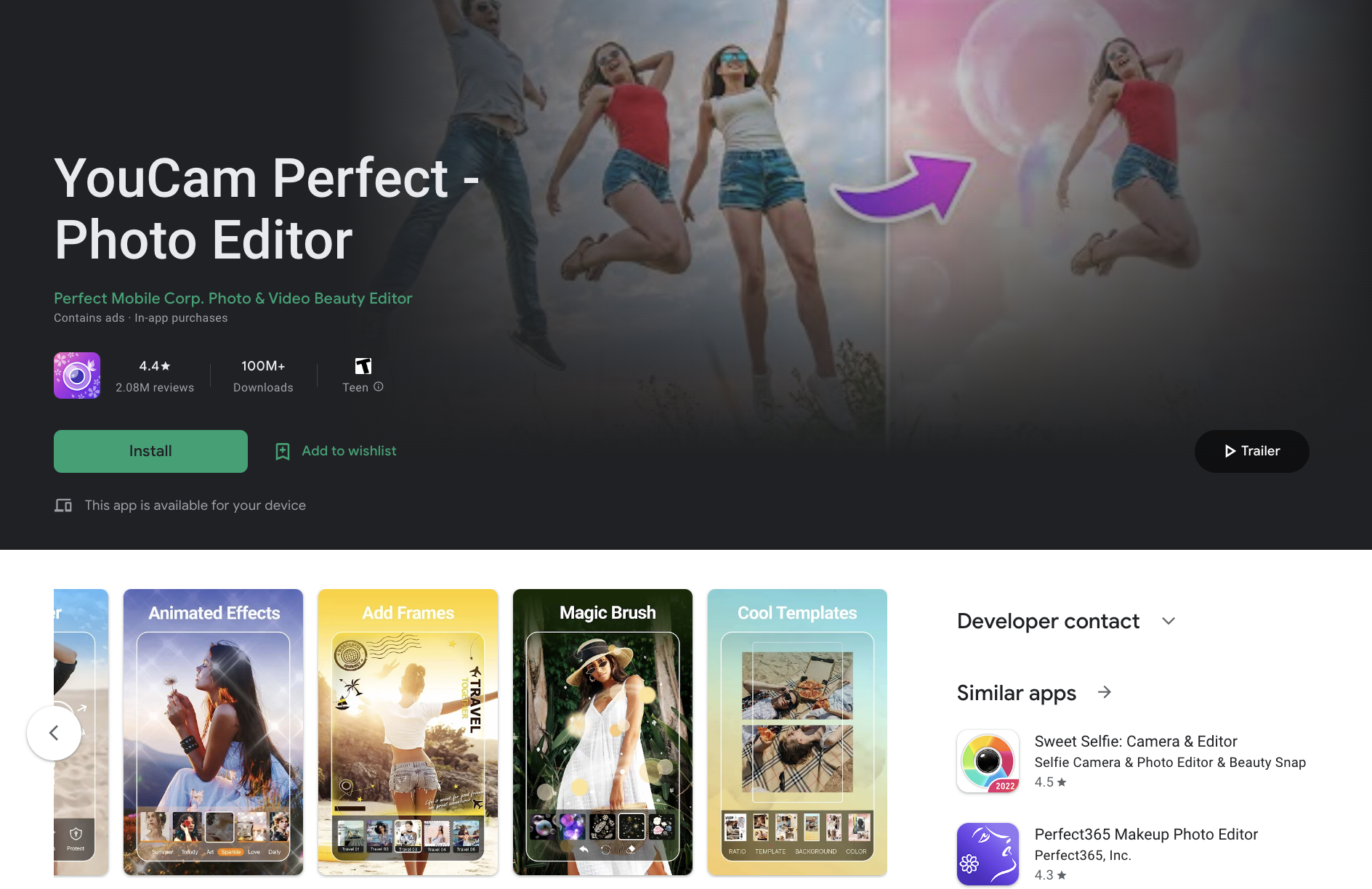 YouCam Perfect is the best bet if you want a makeup-centric beauty camera app. It is undoubtedly the best beauty camera and selfie photo editing app, with over 300 million downloads!
The app allows you to change your hair color, smooth your skin, flaunt your lips with your favorite lipstick color (in the selfie), and much more. Whatever you need in a beauty app, be it photo effects, face touch ups, collages, camera filters, and stickers, it's right there in YouCam Perfect.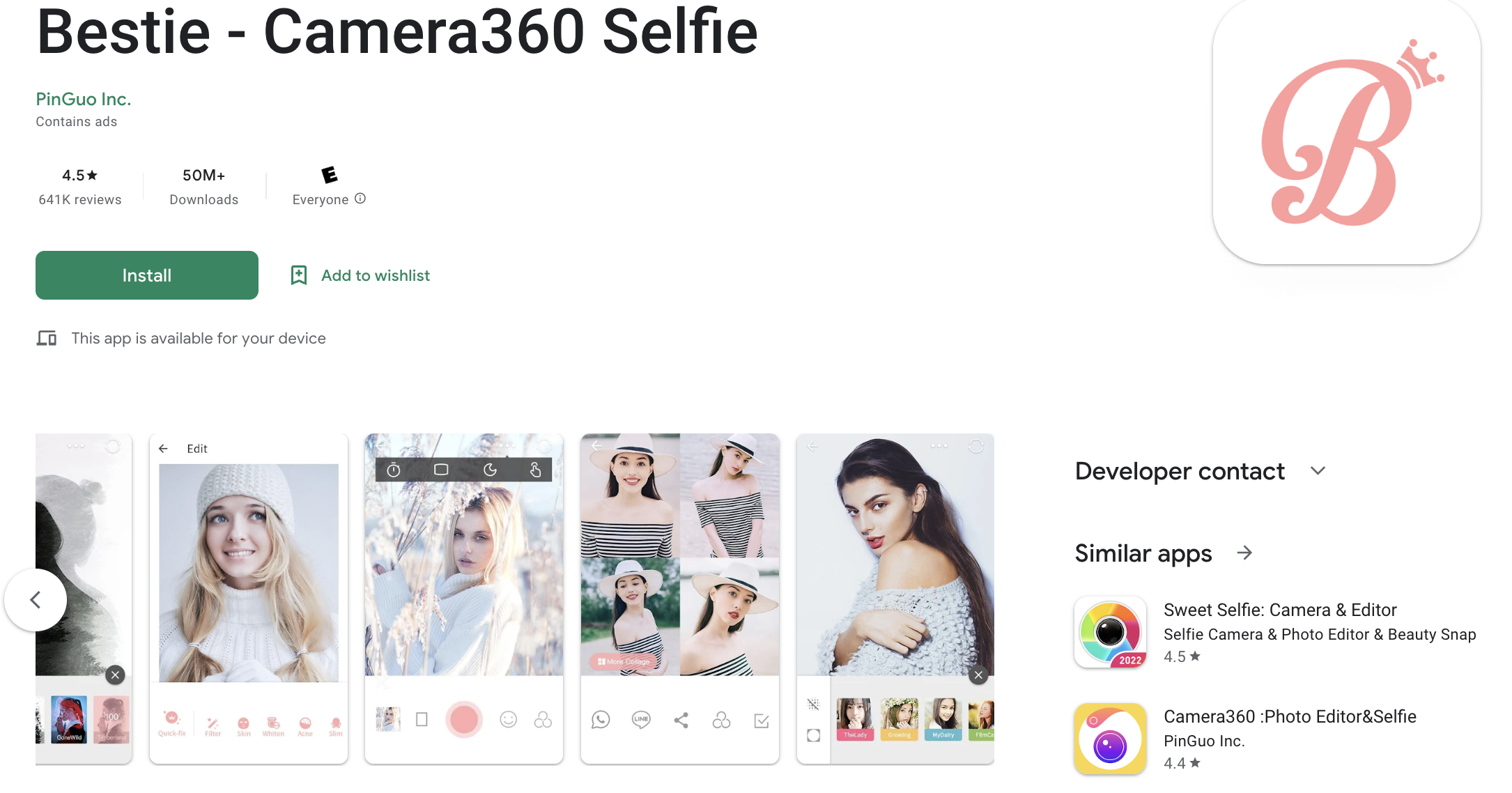 Bestie is a popular beauty camera app with attractive features to give you the exquisite look of your dreams in your selfies. The app has a built-in editor you can use to give a final touch to your selfies.
The Bestie beauty camera app also features a range of animated stickers to provide a quick, funny look to your pictures. Some of its features include face feature and contour reshaping, natural and radiant complexion retouching, and adjustable skin smoothing, brightening and whitening effects.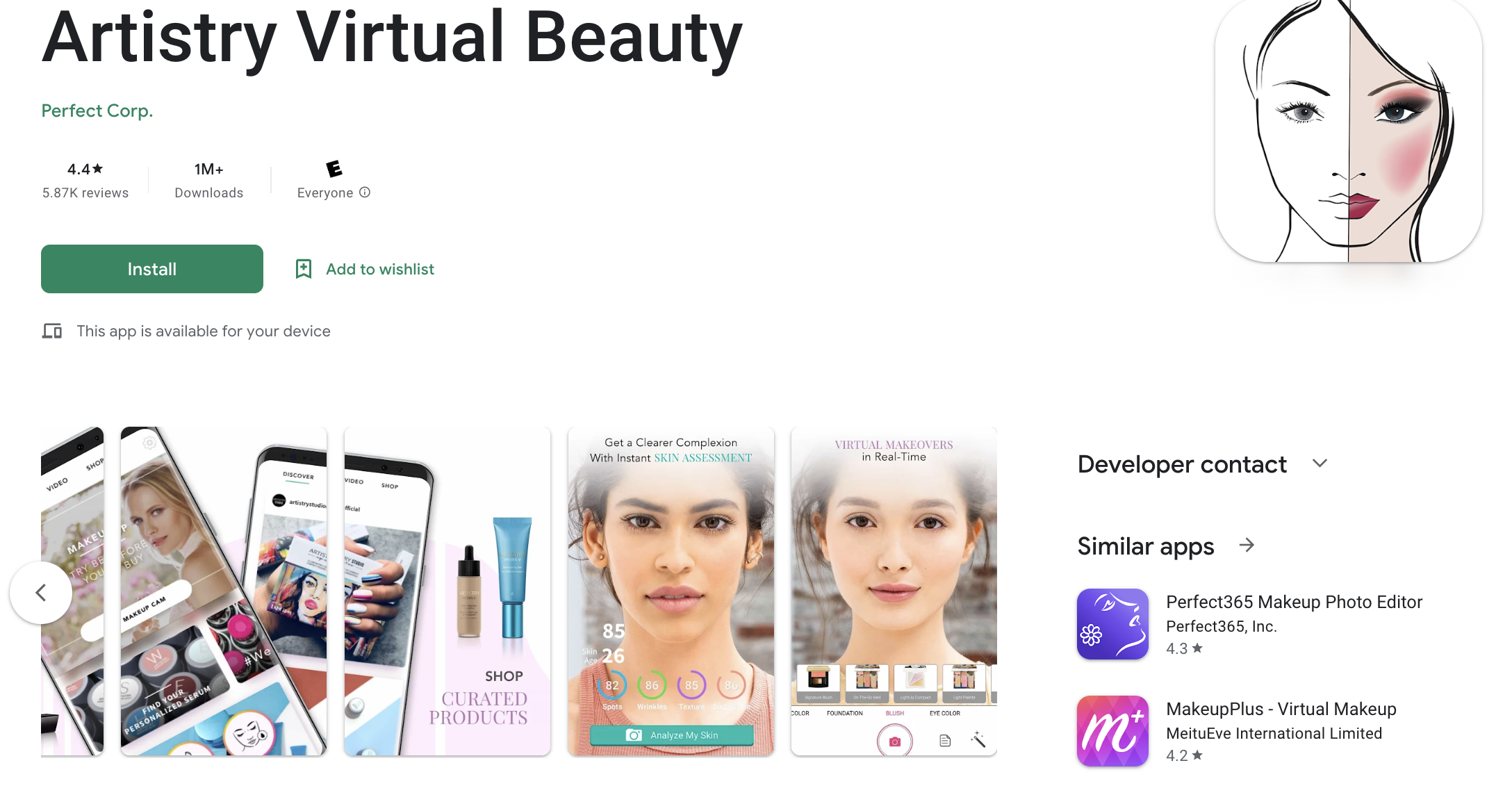 The Artistry Virtual Beauty app is a one-of-its-kind makeup app that allows you to analyze your skin and gives suggestions on appropriate skin care. It lets you try some of the top Artistry cosmetic products. Its smart facial detection features provide you with a great true-to-life makeup application in selfie photos or real time.
With the Artistry app, you can try different looks as you "mix and match" various beauty and makeup products until you find the ideal look for your face and occasion. Download the Artistry Virtual Beauty app to virtually find amazing skincare products that best suit your skin and face without having to buy each one of them upfront.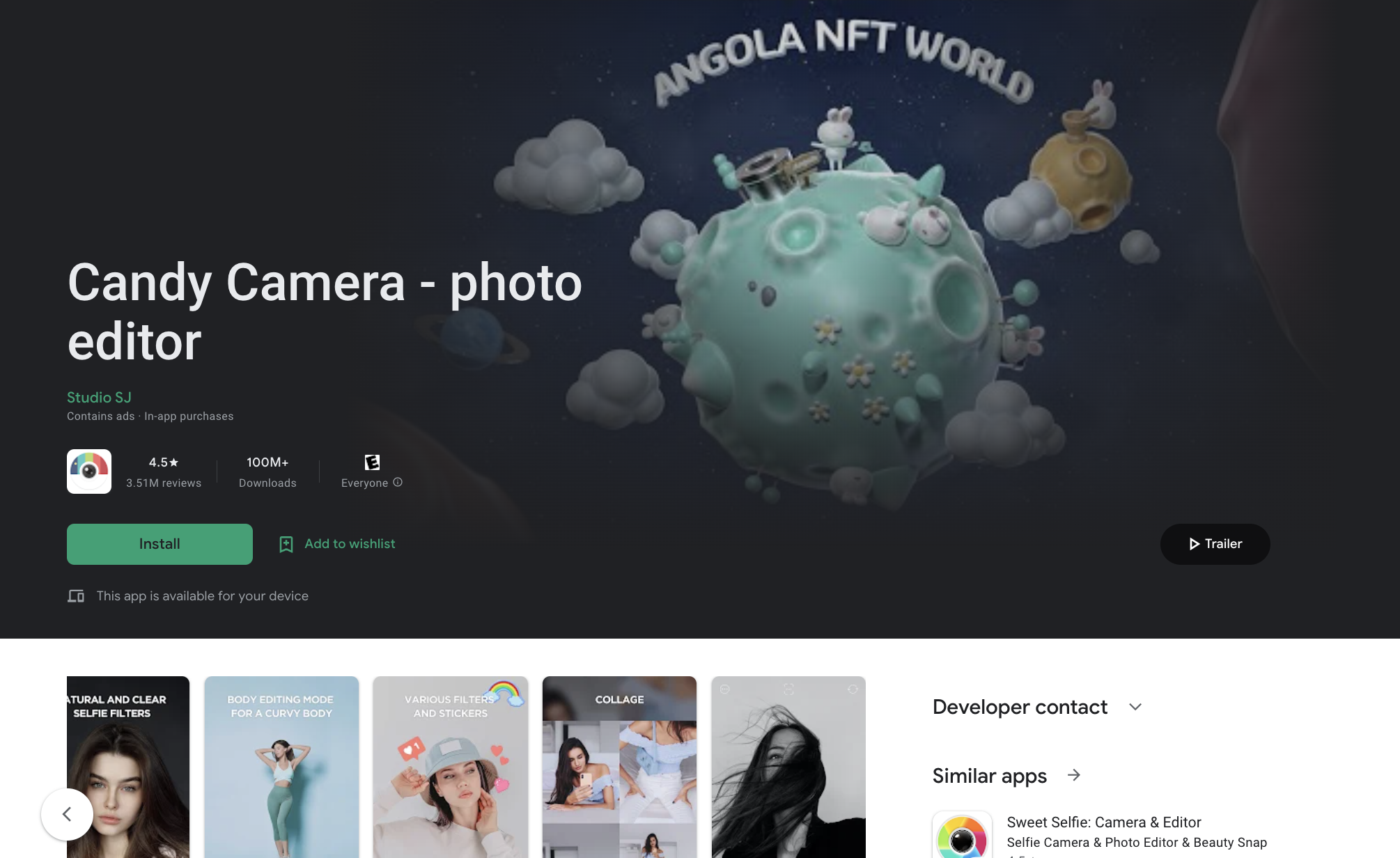 Candy Camera is undoubtedly the best beauty app for Android. It features a wide variety of interesting beauty filters you can use to beautify your selfies and rejoice in your new gorgeous looks.
There are numerous stickers in this beauty app to add fun to your selfies. What's more, you have a built-in collage maker using which you can make stunning collages with your selfies. The good news is that Candy Camera is absolutely free to use, so you can download it right now!
Conclusion
There are a number of great beauty apps available for Android, but not all of them are as ideal as the ones we have listed here. When you find the ideal beauty app for yourself, you can use it to take fabulous self-portraits in the form of selfies or videos, and share them on social media. The best beauty apps are the ones that offer a complete range of features. Listed above are the best beauty apps for Android. Pick one or more that you find attractive, and get ready for a virtual beauty and makeup selfie session.