X
Our Editorial Process
Each year more than 60 Million users visit Technobezz to solve a problem or research a product. Our goal is that everyone finds what they are looking for, and that is why we cover a variety of products, problems, and solutions on our website.

Writing an article that contains a lot of valuable information may seem simple. But when the article is written, the story doesn't end. We are constantly updating the content so that you can always get up-to-date and accurate information.
---
Technobezz's Editorial Guidelines
If you use your iPhone often and for extended periods, you might start to see its battery life decrease. If you find that your iPhone battery is draining faster than usual, there are a few things you can do to extend the battery life and make it last longer.
If you're reading this because your iPhone battery is draining fast and you don't know why, this article will help. These tips will help you increase the battery life of your iPhone so that it doesn't die so quickly anymore.
Getting Started
Check iPhone battery usage and health.
Before we go further, let's check the battery usage.
Go to Settings
Tap Battery.
Tap Battery Health.
It might be time for a battery replacement if it shows anything other than "Peak Performance Capability" (and the Maximum Capacity is less than 85%).
iPhone battery draining fast: What you should do
1. Consider Turning Off Bluetooth when you are not using it
Consider switching Bluetooth off if you are not using it.
2.

Consider Removing widgets you don't use

Removing unused widgets from your home screen can extend your battery life.
Navigate to the home screen
Long press on the widget
Tap Remove Widget
3.

Consider Removing unused apps

Remove apps you no longer use.
Go to your iPhone's home screen.
Find and tap the app icon that you want to delete until it jiggles
Tap on the "x" sign
4.

Consider turning Dark mode on

The Purdue study found that switching from light mode to dark mode at 100% brightness saves an average of 39%-47% battery power.

Bonus: Enable Night Shift
Navigate to Settings
Select Display & Brightness
Turn Appearance to Dark
5.

Consider Turning Off the Raise to Wake

Consider switching 'Raise to Wake' off if you are not using it. Or keep your phone face down. Look at your iPhone less frequently.
Navigate to Settings
Select Display & Brightness
Turn Raise to wake off
6.

Consider Disabling Location Services and Background App Refresh features

This feature allows the app to refresh its content in the background. You need an internet connection.

How to disable the Location Services feature
Head to Settings >> Privacy >> tap Location Services.
To disable it, tap the green button next to "Location Services" on the Location Services screen.

How to disable the Background App Refresh feature
Go to Setting >> General >> find and tap Background App Refresh.
Tap the green button next to Background App Refresh.
After you have disabled those features, watch how the battery behaves.

8. Consider Turning off Automatically Update
Go to Settings >>App Store
In the Automatic Downloads section, find Apps & App Updates
Toggle to turn them Off.
9. Consider Disabling True Tone
Open Settings >> Display & Brightness
Toggle True Tone Off
10.

Consider Enabling Dark Appearance Dims Wallpaper
Open Settings >> Wallpaper
Toggle Dark Appearance Dims Off
11. Consider Reducing Screen Brightness
Open Settings >> Display & Brightness
Reduce the brightness by moving the slider to a level as low as you can still feel comfortable.
12.

Consider Reducing Auto-Lock Time
Open Settings >> Display & Brightness
Tap Auto-Lock
Change Duration to 30 seconds
13.

Consider Disabling Back Tap
Settings >> Accessibility >> Back Tap
Set Double Tap and Triple Tap to None
14.

Consider Turning Off WiFi when you are not using it
Go to Settings >> WiFi, toggle WiFi.
15.

Consider Turning Off Cellular Network when you are not using it
Go to Settings >> Cellular > Cellular Data
16. Consider Turning off AirDrop if you aren't using it
Navigate to Settings >> General > AirDrop
Select "Receiving Off"
17. See what's consuming your battery, close it (VPN Apps)
Sometimes it can be third-party apps that are causing your iPhone battery to drain so fast. To find out which apps are consuming most of your battery, navigate to
Settings
Tap Battery.
Based on the activity log, see what consumed more than 30% of your battery usage within the past 24 hours.
VPN apps running in the background can be a problem here.

18.

Consider Updating your apps

Check if there is an update available on the app store.
On the home screen, click on the App Store.
Tap the profile icon at the top right of the screen
Check to see if there are updates available.
Apps with an update available are labeled "Update available."
Tap Update.
19.

Consider Stopping Motion & Animations
Settings >> Accessibility >> Motion >> Reduce Motion
Toggle Reduce Motion On
20.

Consider Disabling Sound Recognition
Settings >> Accessibility >> Sound Recognition
Toggle Sound Recognition Off
21.

Consider Turning On Low Power Mode

Consider turning on Low Power Mode. Low Power Mode temporarily reduces background activities like downloads and mail fetch. Turning on these features can limit how fast your iPhone battery drains.
Navigate to Settings
Select Battery
Toggle Low Power Mode On
22.

Manage Location Services
Open Settings >> Privacy >> Location Services >> System Services
Turn off significant locations such as iPhone Analytics, Device Management, and location-based alerts in the System Services screen.
We don't recommend disabling system services. Just turn these off if you won't be using them.
23.

Consider turning off the Data Push
Go to Settings >> Mail>> Accounts >> Fetch New Data
Turn Push Off
24.

Consider Fetching Email Less Often
Go to Settings >> Mail>> Accounts >> Fetch New Data
Here, scroll down to the screen until you find the Fetch section.
Select your preference. The longer you choose, the longer your battery life will be. Consider selecting Manually.
25.

Consider Disabling Siri & Search
Open Settings >> Siri & Search
Toggle Listen for "Hey Siri" and all options in "Content from Apple."
26.

Consider Disabling Vibration
Settings >> Accessibility >> Touch
Toggle Vibration Off
27.

Consider Updating Your iOS

Check for an iOS Update. Connect your device to a power source or a WiFi network. Go to Settings > General > Software Update and tap Download > Install or Install Now.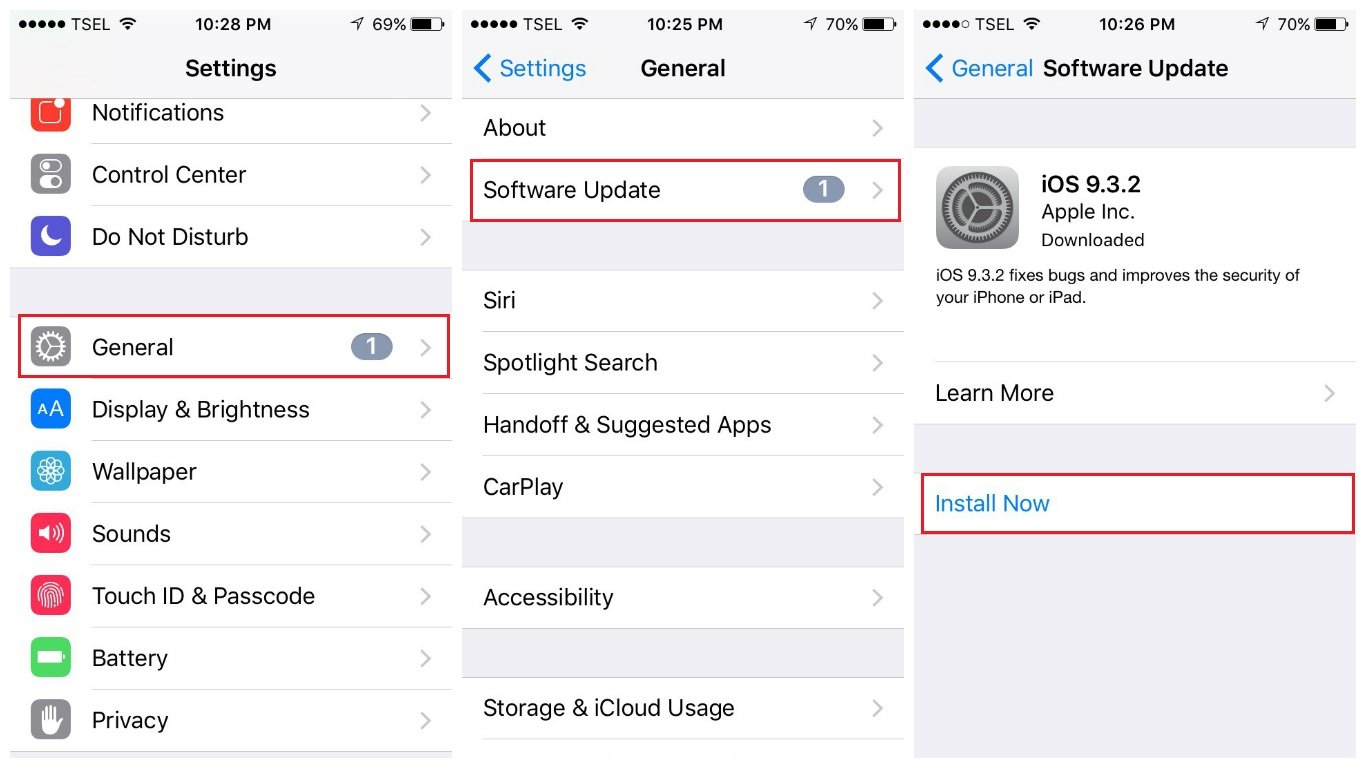 28.

Consider Resetting Network Settings

Resetting all Settings will wipe out the mess on your iOS device by setting it back to factory defaults. These settings include the home screen layout, language, keyboard, location, privacy, etc.
Head to Settings >> General >> Transfer or Reset iPhone>> Reset >> Reset All Settings
You will be asked to enter the passcode
Tap Reset All Settings
Your iPhone will restart and reset all of its settings.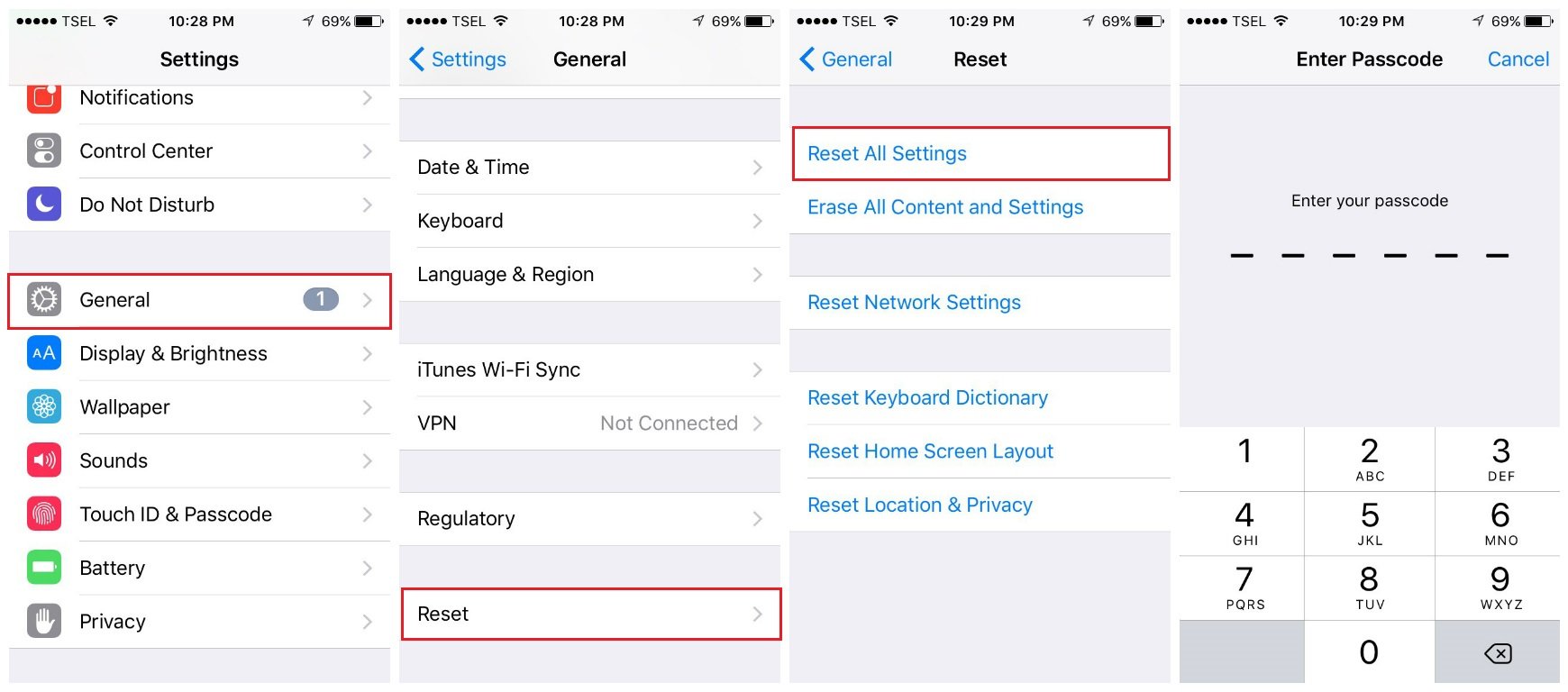 This article will cover the entire iPhone series. Tested and worked on the following iPhone devices:
Was this article helpful?
This helps us improve our website.