Apple Unveils Exciting Features at WWDC 2023: iOS 17 Update and New Journaling App
Apple's highly anticipated Worldwide Developer Conference (WWDC) 2023 has commenced, bringing together developers from around the world to gather insights, collaborate, and explore new possibilities within the Apple ecosystem..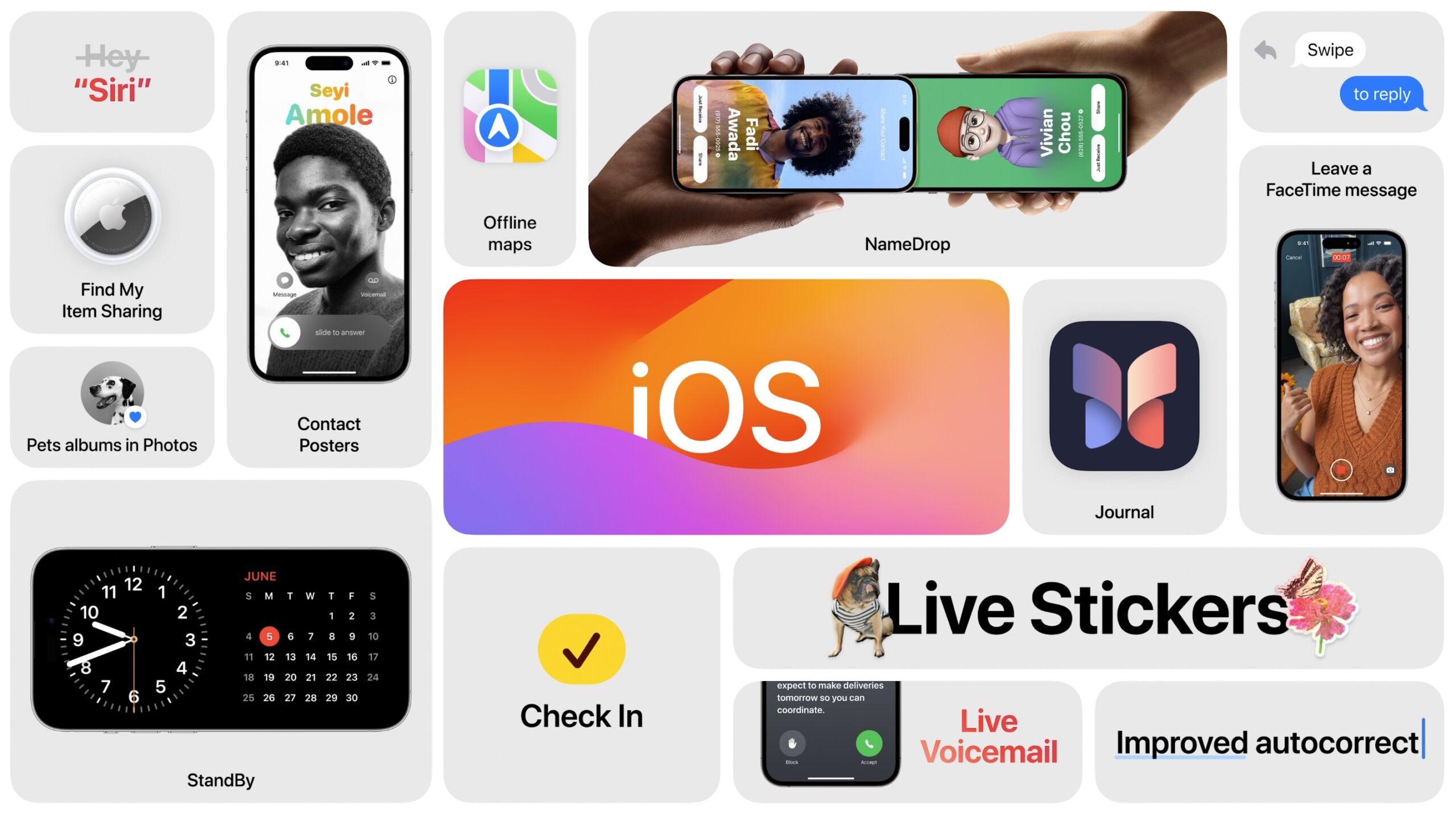 Apple's highly anticipated Worldwide Developer Conference (WWDC) 2023 has commenced, bringing together developers from around the world to gather insights, collaborate, and explore new possibilities within the Apple ecosystem.
The event kicked off with a keynote presentation, where Apple showcased a sneak peek of the upcoming operating systems for its products. One of the highlights was the unveiling of iOS 17, which showcased a range of exciting features, redesigns, and new apps slated for release. Developers will soon gain access to a beta build, enabling them to test and optimize their applications accordingly. Additionally, Apple will offer the public the opportunity to register their devices for the public beta builds once available.
As tradition holds, the full version of iOS 17 is expected to launch in September, coinciding with the highly anticipated iPhone 15 series release.
During the keynote, Apple announced notable updates to the Phone, iMessage, and FaceTime applications. Users will now have the ability to customize their appearance on the recipient's call screen, thanks to a feature called Contact Posters. This enables users to personalize their display for different individuals they call, adding a touch of fun or professionalism. Furthermore, the "Incoming call" screen has been redesigned to incorporate custom pictures, appearing as a captivating wallpaper.
Exciting enhancements have also been made to voicemails, which will now be delivered in Live Voicemail format. This feature provides users with real-time speech-to-text transcriptions on their lockscreen, allowing them to preview the content without answering the call.
If the transcription proves to be important, users can choose to pick up the call. Additionally, FaceTime now offers the capability to record short video messages for recipients who are unable to answer the call, ensuring that they do not miss out on important moments.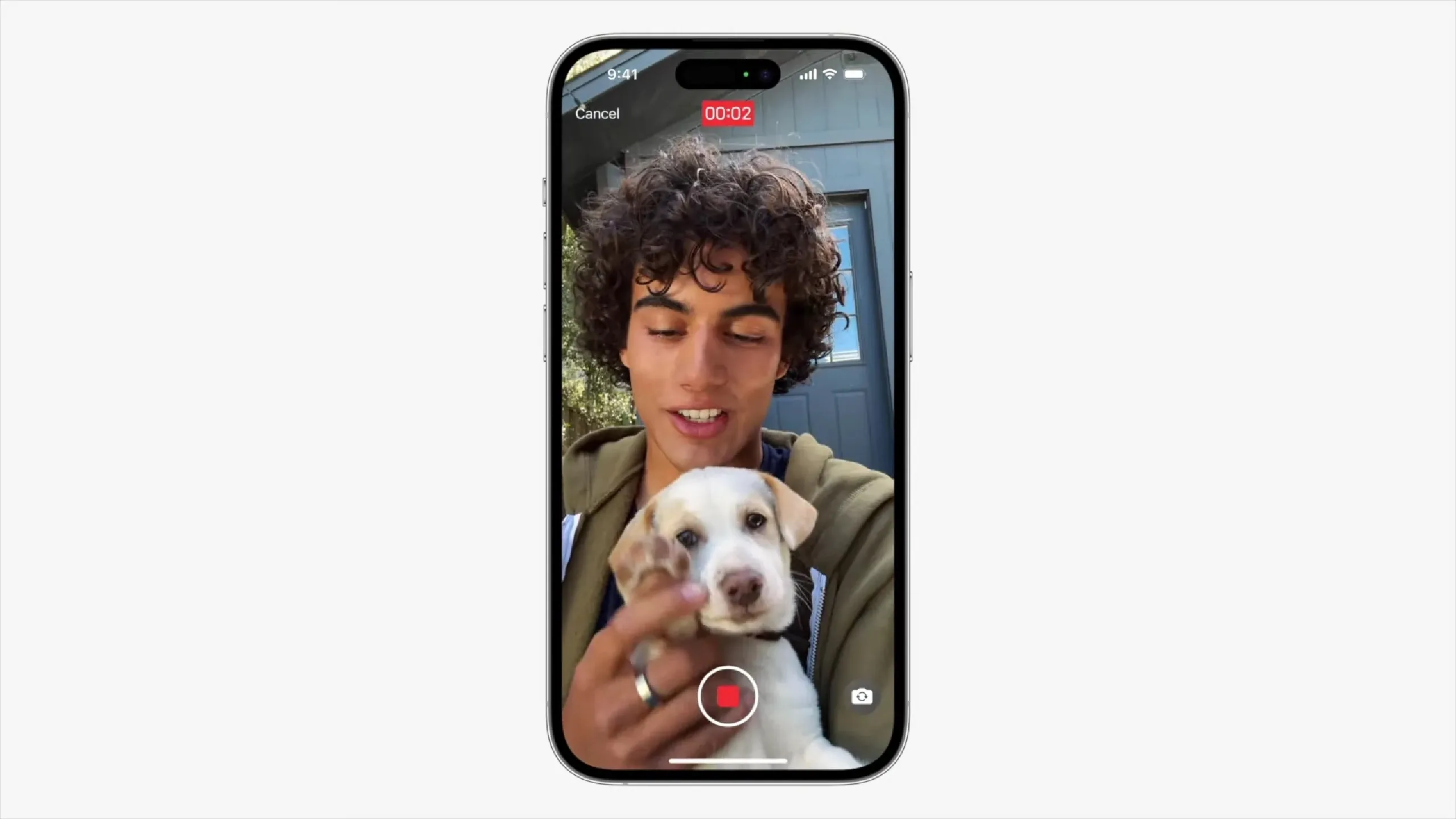 In a remarkable development, iOS 17 includes a significant upgrade to the autocorrect feature. Leveraging advanced algorithms, Autocorrect now analyzes entire phrases and sentences, expanding its scope beyond individual words. This improvement aims to provide users with more accurate and contextually appropriate autocorrections. Moreover, Autocorrect will now remember intentionally mistyped words and commonly restricted words, ensuring a smoother and more personalized typing experience.
Amidst the announcements, Apple also introduced a new app called "Journal." This app aims to facilitate the practice of journaling, enabling users to document their daily lives, thoughts, and experiences. Journal is a suggestion-based app that utilizes data from the iPhone, including location, photos, and music history, to prompt users to reflect on their daily adventures. Users are then empowered to weave their personal narratives, capturing the essence of their unique stories.
WWDC 2023 has already set the stage for an exciting future, with iOS 17 promising a host of features to enhance communication, productivity, and self-expression. The new Journal app invites users to embark on a journey of self-reflection, providing a platform to chronicle their experiences and create a meaningful narrative.
ABOUT THE AUTHORS
Elizabeth
Elizabeth is your trusted Apple product expert with a wealth of knowledge and experience gained from her tenure as an Apple authorized personnel. She's also a seasoned mobile phone, Samsung, and Android expert. With a keen eye for detail and a passion for all things Apple, Samsung, and Android, she is dedicated to providing you with accurate, reliable, and up-to-date insights. Count on Elizabeth to be your go-to source for expert advice on navigating the world of Apple technology, Samsung devices, and the Android ecosystem.
Bogdana
Bogdana is your technology expert, backed by a strong foundation in consumer electronics and a range of qualifications that make her a trusted source in the tech world. With a deep understanding of the latest advancements and a passion for simplifying complex concepts, Bogdana is your go-to authority for demystifying technology and keeping you informed about the ever-evolving digital landscape. Trust her to deliver reliable insights and expert guidance to help you navigate the world of consumer electronics and beyond.