Apple Plans to Launch More Affordable Version of Vision Pro Headset in 2025
In a recent report by Mark Gurman of Bloomberg, it has been revealed that Apple is planning to introduce a more affordable version of its Vision Pro headset..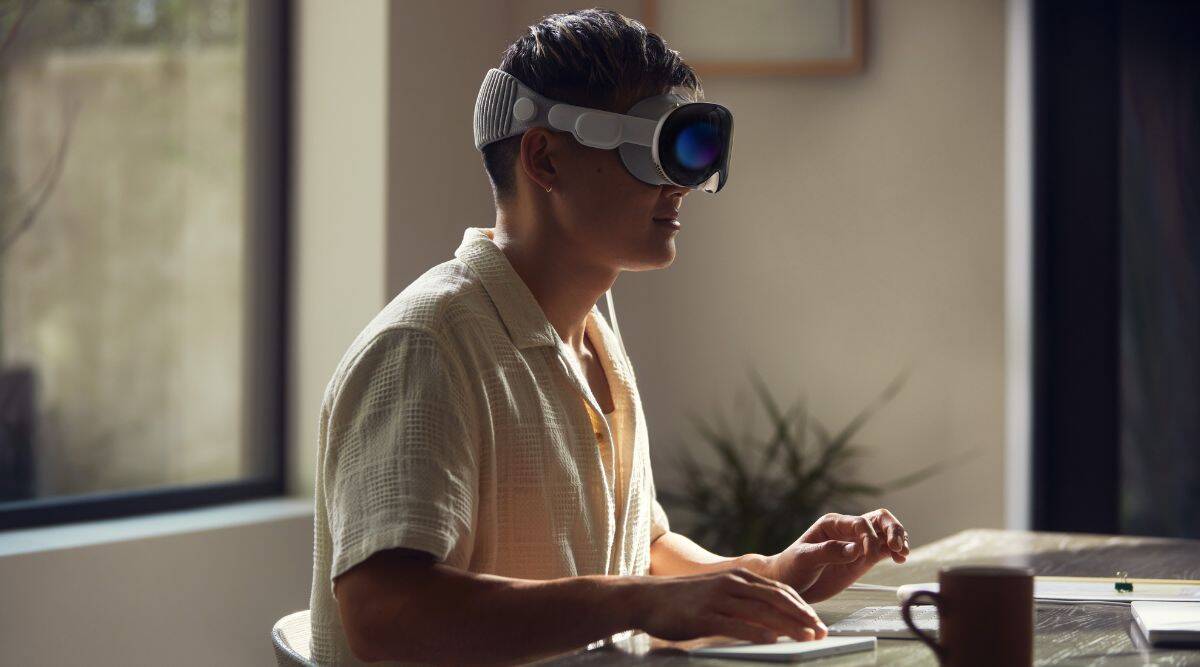 In a recent report by Mark Gurman of Bloomberg, it has been revealed that Apple is planning to introduce a more affordable version of its Vision Pro headset. This new iteration of the headset is expected to be available to consumers sometime in 2025. The move comes as a response to the restrictive price tag of the current Vision Pro, which is priced at $3,499 and is not intended for mass adoption.
According to Gurman's sources, Apple had initially considered delaying the announcement of the Vision Pro's price due to negative publicity. However, the company ultimately decided to provide a nine-month window for users to adjust to the high price. In contrast, the upcoming headset, tentatively named Vision or Vision One, is aimed at achieving mass adoption by offering a more accessible price point.
To achieve this lower price, Apple may make certain compromises in terms of hardware specifications. This could involve the use of lower-tier screens and a less powerful chip compared to the Vision Pro. Additionally, Apple might reduce the number of cameras or require the use of AirPods for the spatial audio feature.
Despite these adjustments, Apple plans to retain some of the core features that make the Vision Pro stand out. These include the external EyeSight screen, which provides users with an immersive visual experience, and the hand-tracking system, which allows for intuitive interaction with virtual environments.
Sources familiar with the matter suggest that Apple is targeting a 2025 release for the more affordable Vision headset. Meanwhile, the company is also said to be working on a second generation of the Vision Pro, indicating its commitment to the development of advanced virtual reality technologies.
With the introduction of a more accessible headset, Apple aims to broaden its reach in the VR market and attract a wider audience. By offering a competitively priced option, the tech giant hopes to make virtual reality more accessible to consumers and further solidify its position as a leader in innovative technology.
ABOUT THE AUTHORS
Elizabeth
Elizabeth is your trusted Apple product expert with a wealth of knowledge and experience gained from her tenure as an Apple authorized personnel. She's also a seasoned mobile phone, Samsung, and Android expert. With a keen eye for detail and a passion for all things Apple, Samsung, and Android, she is dedicated to providing you with accurate, reliable, and up-to-date insights. Count on Elizabeth to be your go-to source for expert advice on navigating the world of Apple technology, Samsung devices, and the Android ecosystem.
Bogdana
Bogdana is your technology expert, backed by a strong foundation in consumer electronics and a range of qualifications that make her a trusted source in the tech world. With a deep understanding of the latest advancements and a passion for simplifying complex concepts, Bogdana is your go-to authority for demystifying technology and keeping you informed about the ever-evolving digital landscape. Trust her to deliver reliable insights and expert guidance to help you navigate the world of consumer electronics and beyond.