X
Our Editorial Process
Each year more than 60 Million users visit Technobezz to solve a problem or research a product. Our goal is that everyone finds what they are looking for, and that is why we cover a variety of products, problems, and solutions on our website.

Writing an article that contains a lot of valuable information may seem simple. But when the article is written, the story doesn't end. We are constantly updating the content so that you can always get up-to-date and accurate information.
---
Technobezz's Editorial Guidelines
What do you do when your iPhone camera is not working or the camera won't focus? When this issue occurs, all the photos you take will be blurry. In this article, you will find several ways to fix an iPhone camera that is not working or where the camera just won't focus.
iPhone Camera Not Working?

How To Fix an iPhone Camera that Won't Focus or Take Pictures
Solution No.1: Remove the case
The first thing you should do is remove the iPhone case when using the camera. Sometimes, the phone case may block the iPhone's camera, and the camera won't focus properly, resulting in blurry photos.
Solution No. 2: Press and hold the camera button
This solution requires you to press and hold the camera button and wait until the camera is focused. When the picture becomes clear, let go of the button.
Solution No. 3: Enable Marco Control
Marco Control shows the camera control for automatically switching to the ultra-wide lens to capture macro photos and videos.
Navigate to settings
Tap Camera App
Tap to enable Marco Control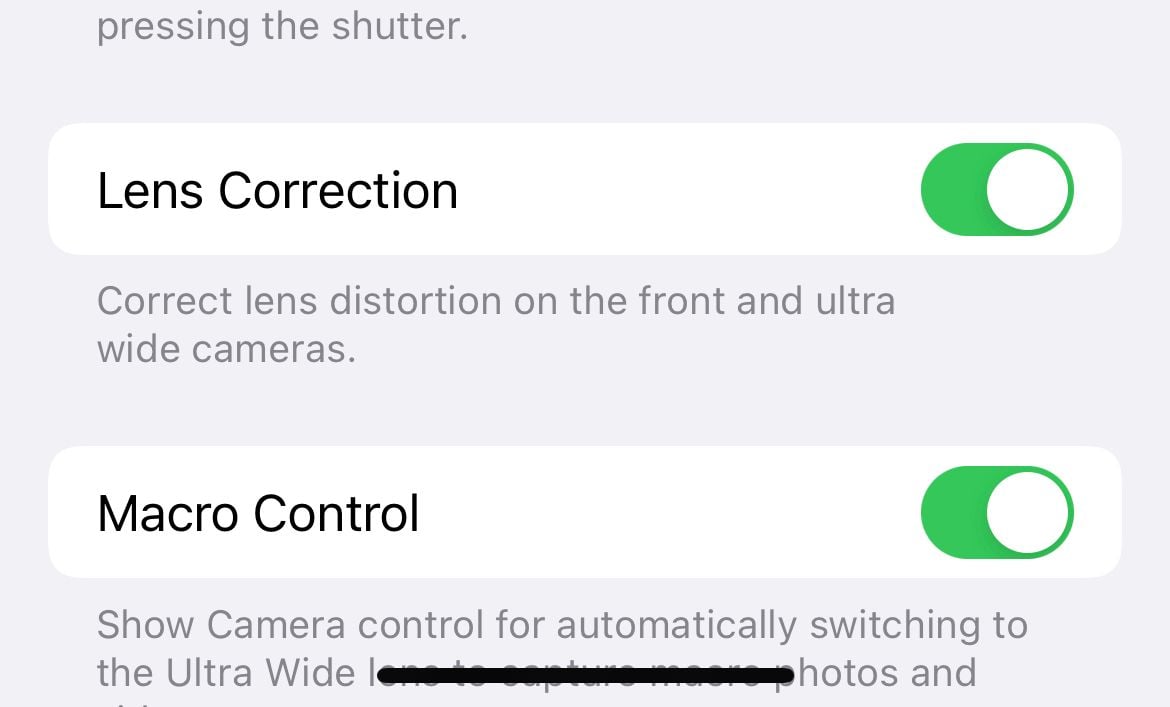 Now, open the camera app. When taking pictures (Close up), you can enable "Macro Control" it's the Icon at the bottom left of the screen (shown below)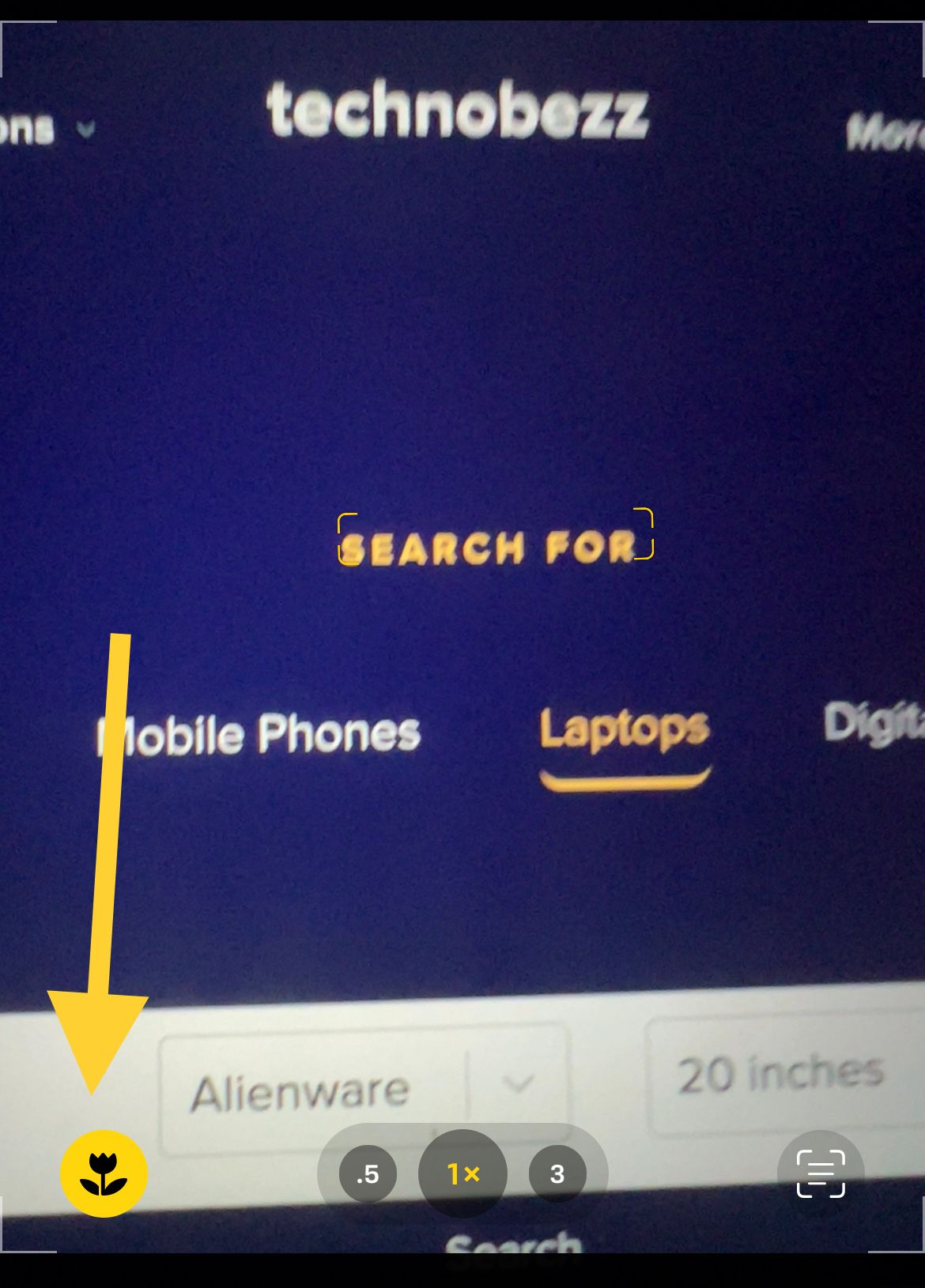 Solution No. 4 Zoom out, then zoom back in.
Another easy way to correct the autofocus is by altering the zoom. Consider zooming out and then back in until the focus is clear.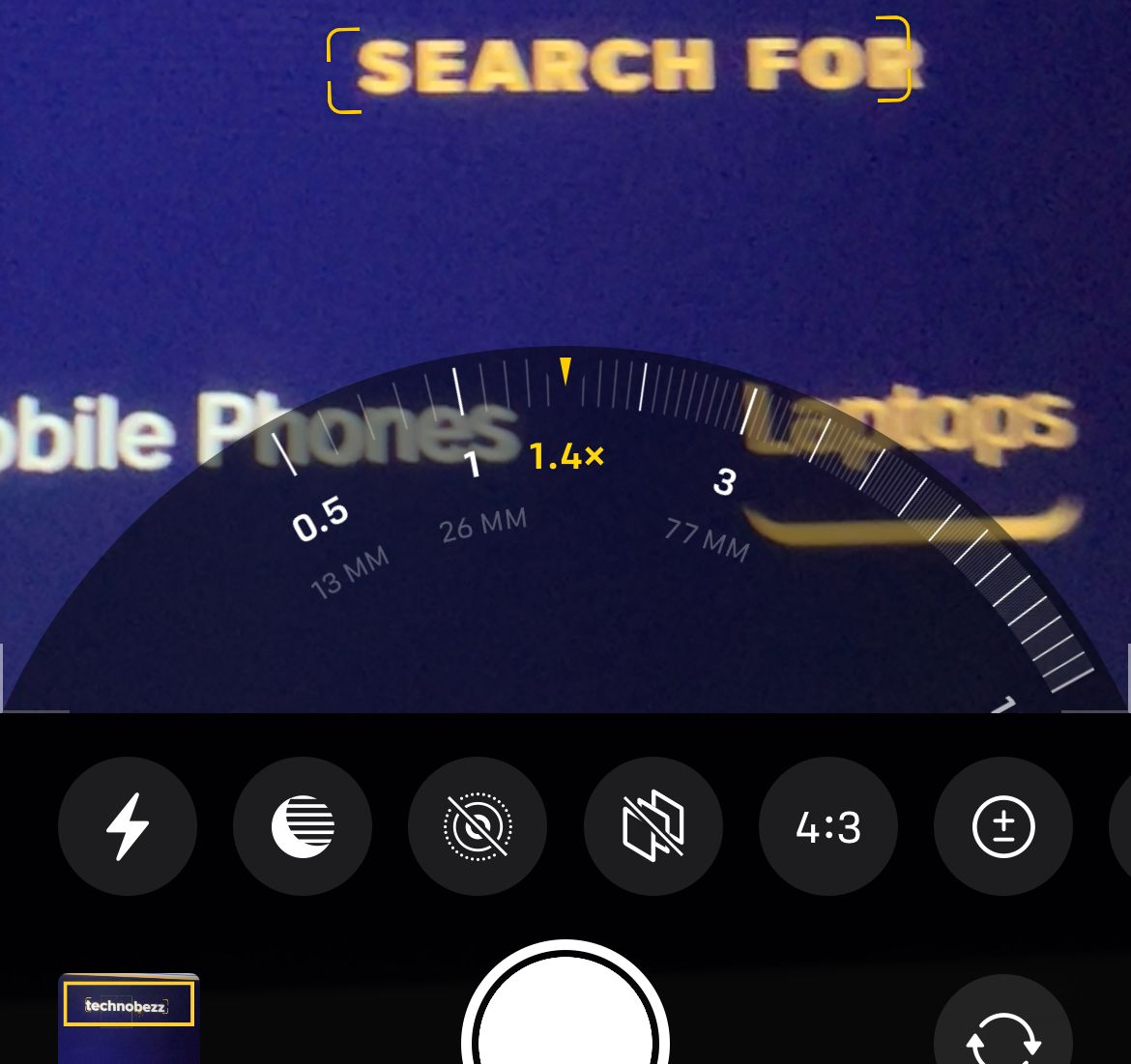 Solution No. 5 Toggling the Cameras
Consider toggling between the front and rear cameras using the button shown below.
Solution No.6: Clean the camera lens
Ensure your iPhone's camera lens is clean from debris or dirt. Sometimes, we accidentally touch the lens of our iPhone camera and leave fingerprints there. Try to clean it using a soft cloth, or a microfiber cloth will be better. Do it gently.
Solution No.7: Lock the Auto Focus
There are many great features on the Camera app of the iPhone. One such feature is the Auto Focus and Auto Exposure lock (AE/AF Lock). This feature can help when your iPhone camera doesn't focus.
You have to tap on the object you want to focus on for a few seconds until you see the small yellow "AE/AF Lock" box. This feature will keep the object focused even though the iPhone is moving around.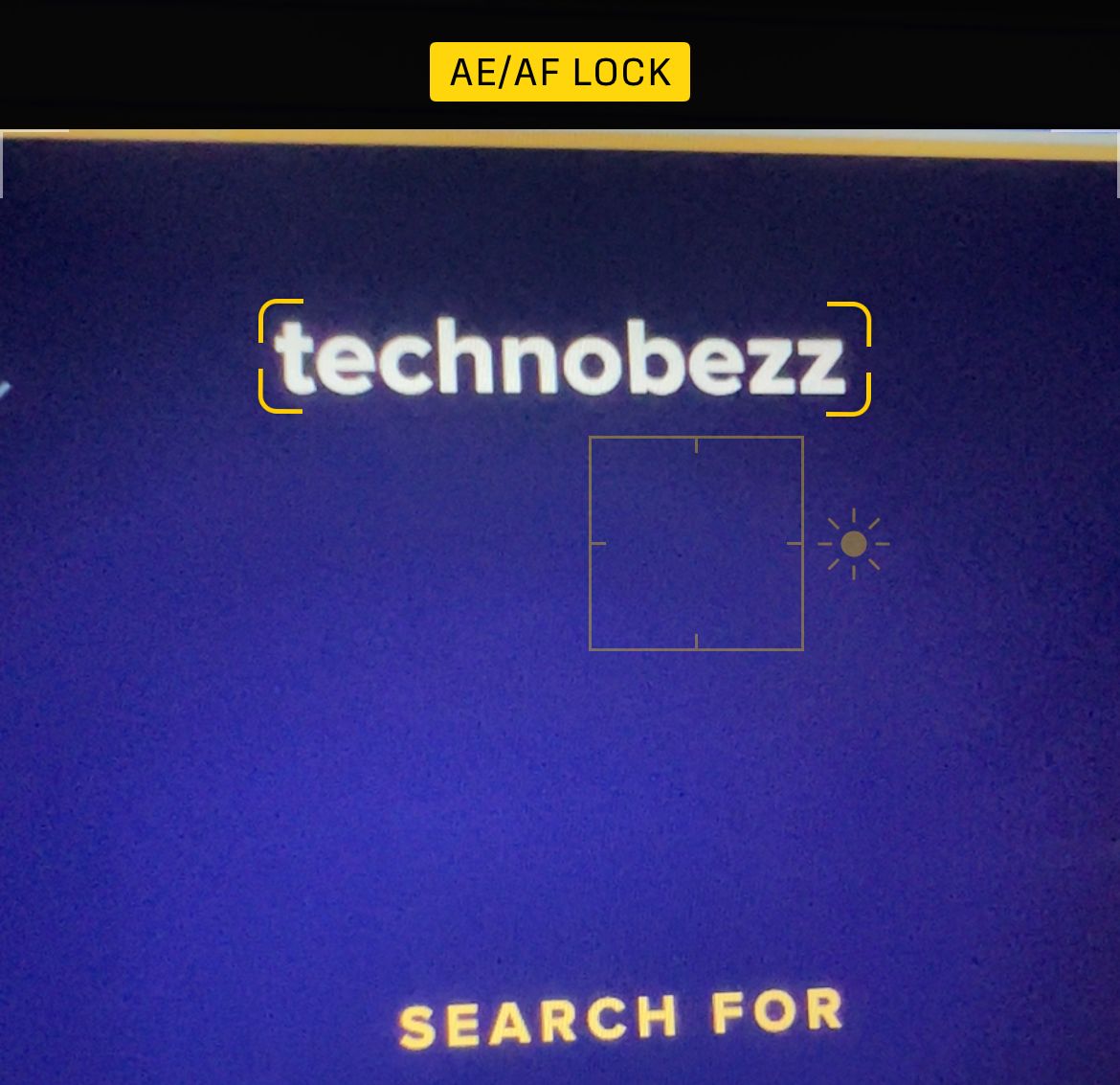 Solution No.8: Remove the magnetic lens
If your iPhone has a magnetic attachable lens or a metallic case, try to remove it temporarily. That could be why the iPhone camera won't focus.
Solution No.9: Force the camera app to close
Restarting the app can fix the problem. Force close the camera app, then reopen it.
Bonus ( iPhone Camera Not Working )
Ensure you have adequate lighting. If you are taking photos in a dark place, consider enabling flash.
Consider changing the camera capture to "High Efficiency." To do this, Navigate to Settings > Camera > Formats > Tap High Efficiency.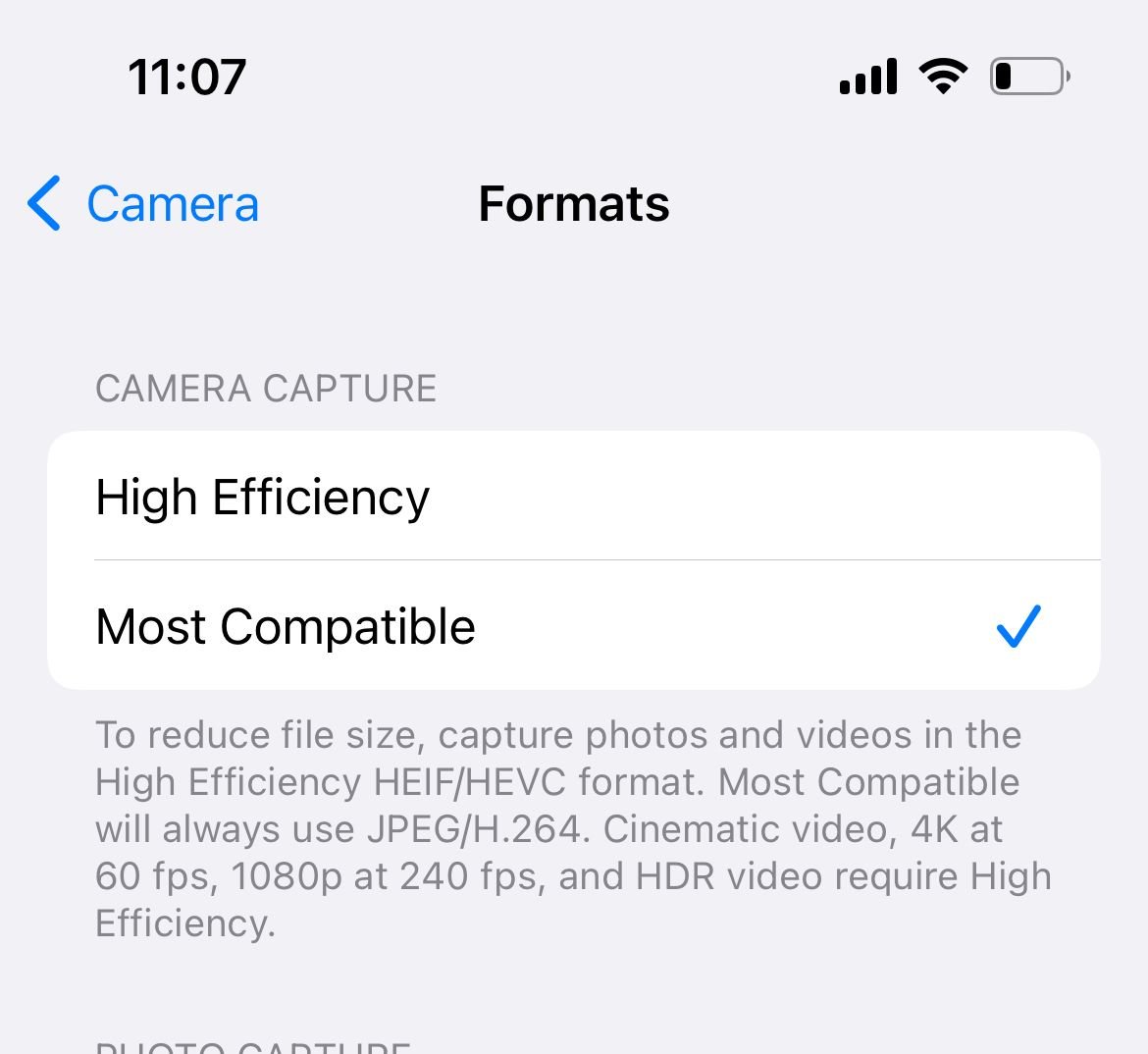 Consider enabling Lens Correction - This corrects lens distortion on the front and ultra-wide camera. Navigate to Settings > Camera > Tap Lens Correction.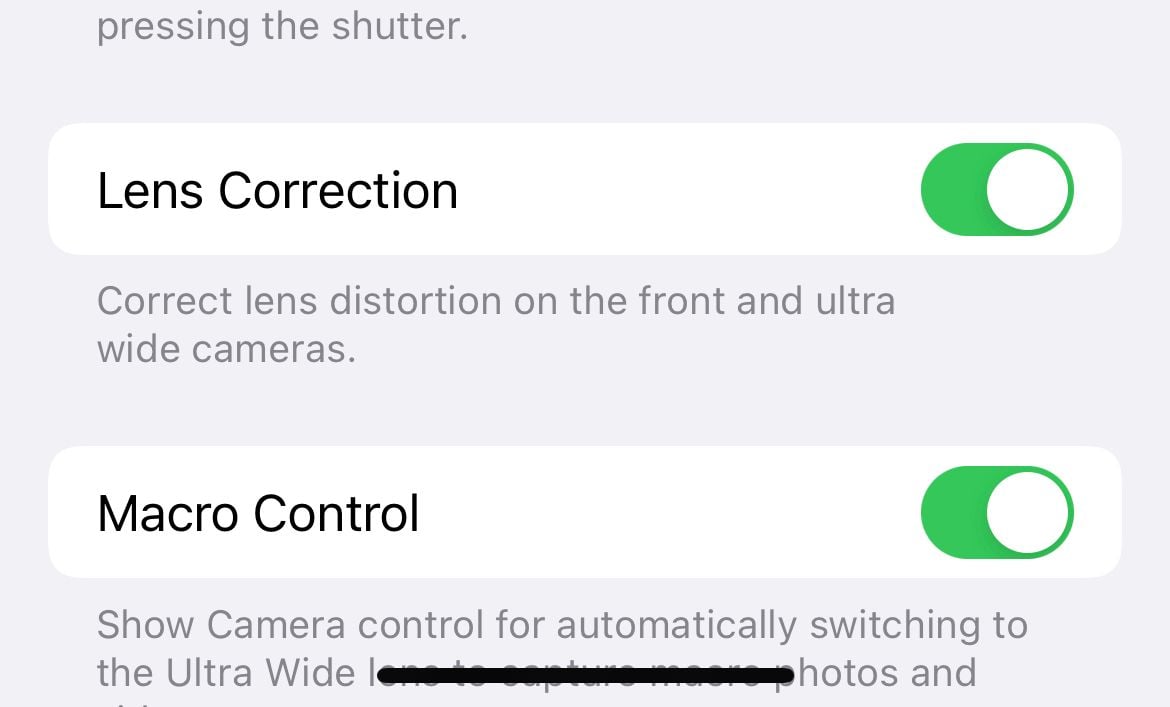 Consider changing the camera aspect ratio ( 4:3 16:9 or Square)
Consider changing iPhone Live Photo Mode (Off, On)
Solution No.10: Restart your iPhone
One of the solutions that can quickly fix many glitches is a restart. After the restart, recheck if the camera focuses.
Solution No.11: Update iOS
The new iOS version can fix bugs and glitches and improve your device's performance. That is why updating your iPhone to the latest version is essential. Follow the steps below:
Connect your iPhone to a power source and a Wi-Fi network
Go to Settings
Tap Software Update
Next, tap Download and install
Solution No.12: Erase all content and settings
Back up your data first. Then, go to Settings > General > Transfer or Rest iPhone > Erase all content and settings and tap Erase iPhone.
Solution No.13: Ask For Replacement
Consider taking your iPhone to the nearest technician or an apple service program for a replacement.
Was this article helpful?
This helps us improve our website.