The App Twin feature on Huawei Mate 10 Pro is a useful feature to have on your phone. It lets you use two accounts of a certain app. At times, we prefer to separate our personal and business life. With this feature enabled, you have the opportunity to use two accounts for one app on the same smartphone. Here is how to use App Twin on Huawei Mate 10 Pro.
See also: Huawei Mate 10 Lite Tips and Tricks
Steps to Use App Twin on Huawei Mate 10 Pro
In order to use two accounts for a single app here is what you need to do:
Go to Settings > Apps and Notifications > App Twin and in the list of apps mentioned under it toggle the feature ON for the one you want to use two accounts. You have Messenger, Facebook, WhatsApp, Snapchat, etc.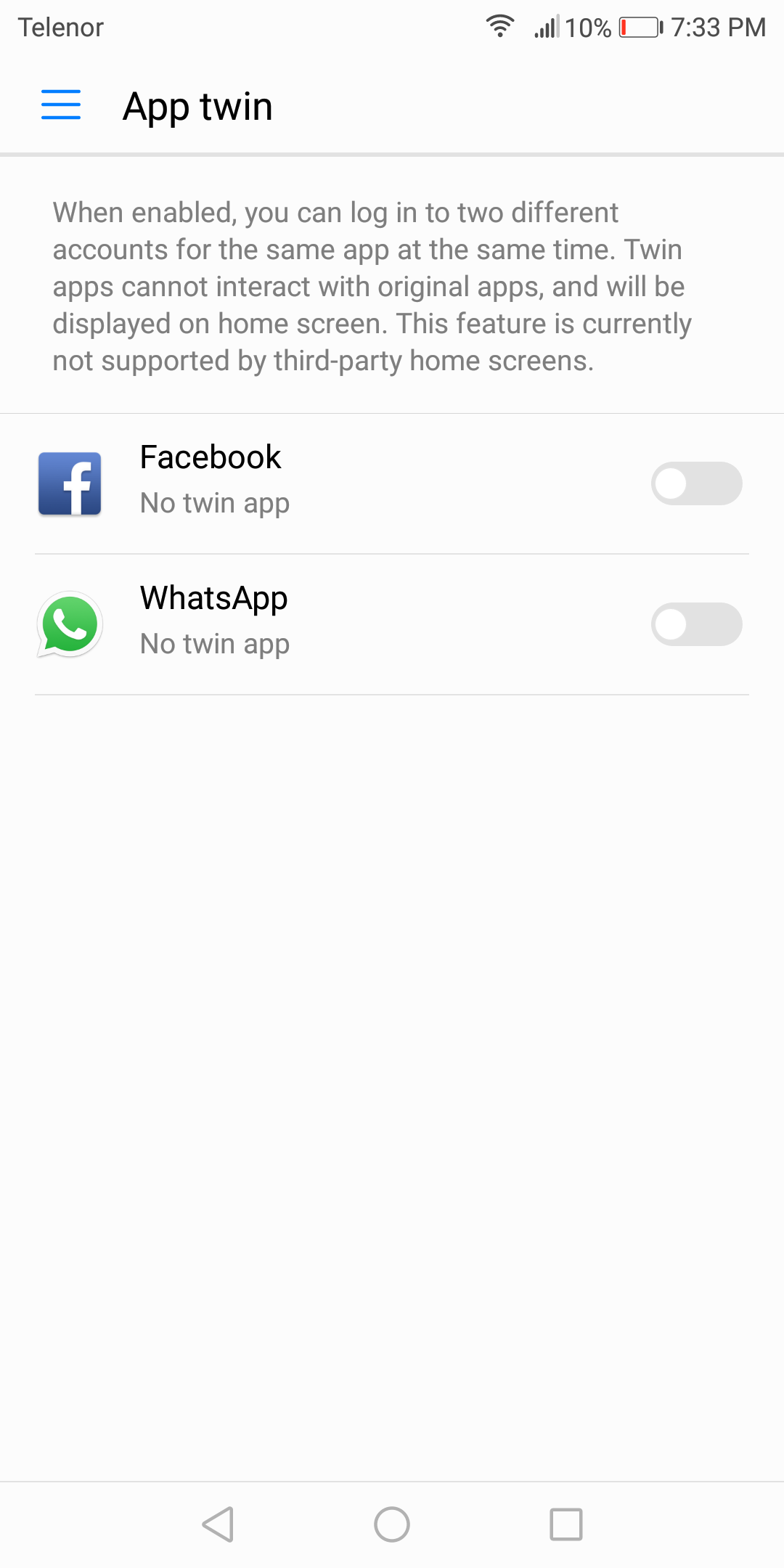 Once the feature is on, a second app icon is created on the screen. You can now enter your details in the second app and use it like you use the first one. When you get notifications for the apps they will be shown differently on each of them. Use the App Twin on Huawei Mate 10 Pro and balance your personal and business life with ease.
Read also- Best Features of Huawei Mate 10 Lite
Join our newsletter 🎉
Subscribe to our newsletter and never miss out on what's happening in the tech world. It's that simple.
Latest Tech News

Exclusive Tech Deals