X
Our Editorial Process
Each year more than 60 Million users visit Technobezz to solve a problem or research a product. Our goal is that everyone finds what they are looking for, and that is why we cover a variety of products, problems, and solutions on our website.

Writing an article that contains a lot of valuable information may seem simple. But when the article is written, the story doesn't end. We are constantly updating the content so that you can always get up-to-date and accurate information.
---
Technobezz's Editorial Guidelines
To connect your phone to the internet, you need to have a data plan from your carrier with access to high-speed LTE data or 4G. While different carriers use different network protocols and services, all require specific settings before you can connect.
These are known as APN (access point name) settings, which are unique identifiers that allow your mobile device to recognize the various networks it connects to. They tell the phone how to access the internet through those networks, rather than just directly connecting without an intermediary server. This article will help you to add the correct Verizon APN settings on your phone or tablet so you can browse the internet and send MMS on your device.
See also - Updated APN settings for AT&T
The Configuration
Before we can proceed with the Verizon APN settings for your phone, here is how to manually set up a new APN Settings (Config) for any of the network providers mentioned below:
For Android :
Navigate to Settings
Tap Connections.
Tap Mobile Networks
Select Access Point Names
Tap More (3 dots)
Tap Reset to Default.
Then enter the new APN Settings.
For iPhone :
Navigate to Settings
Tap Cellular Data Network
Then enter the new APN Settings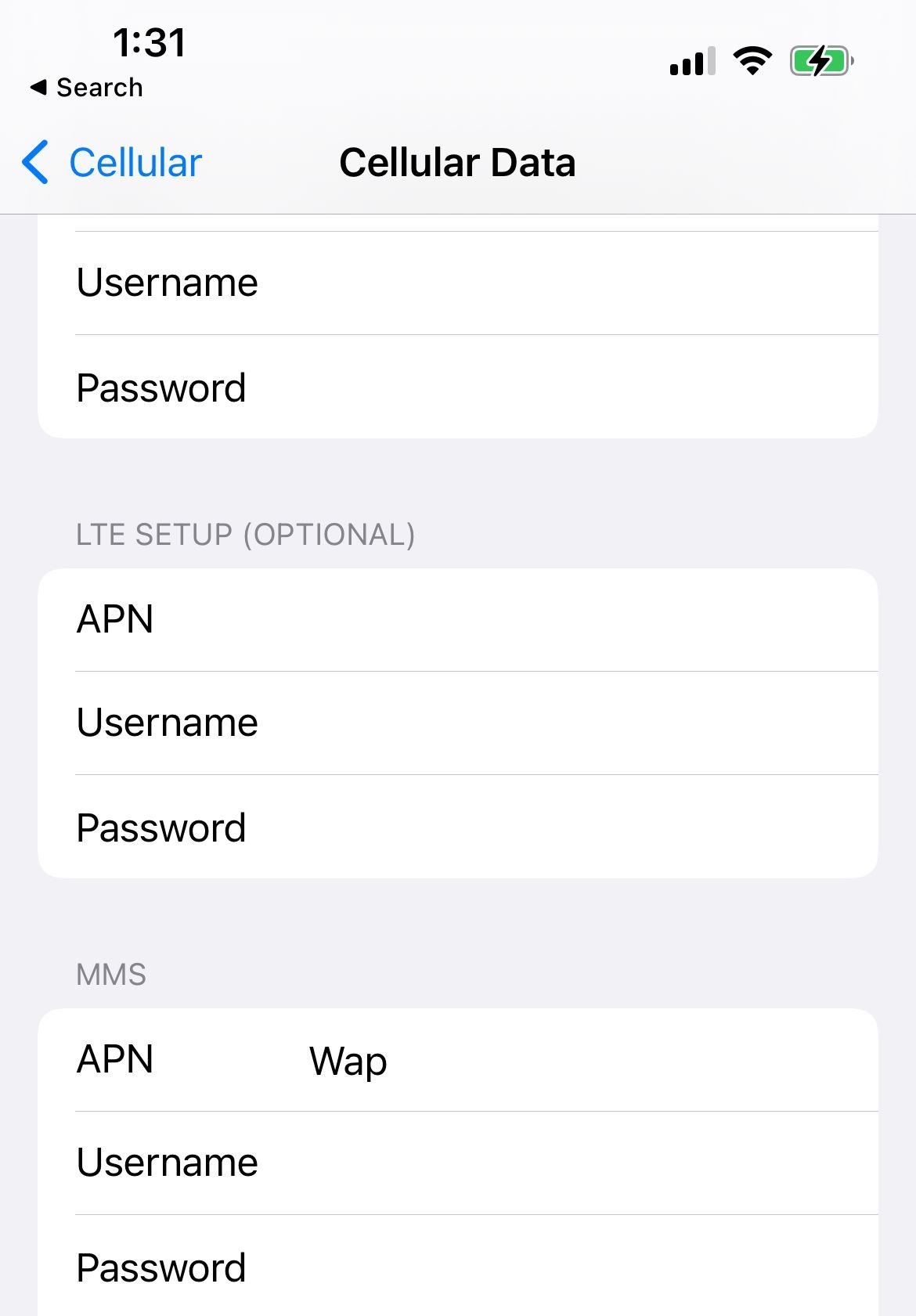 See also - Updated APN settings for T-Mobile
Verizon APN Settings
Below are the Verizon APN settings for iPhone and Android Devices.
Verizon APN settings for iPhone and Android Devices (LTE)
Name: Verizon
APN: vzwinternet
Proxy: <Not set>
Port: <Not set>
Username: <Not set>
Password: <Not set>
Server: <Not set>
MMSC: http://mms.vtext.com/servlets/mms
MMS proxy: <Not set>
MMS port: 80
MMS protocol: <Not set>
MCC: 310
MNC: 12
Authentication Type: <Not set>
APN Type: default,supl,mms OR Internet+MMS
APN Protocol: <Not set> Or IPv4
APN roaming protocol: <Not set>
Bearer: Unspecified
Notes:
vzwims: Used for connections to IMS services. Required for TXT messaging.
vzwadmin: Used for administrative functions.
vzwinternet: Required for general Internet connections.
vzwapp: Required for PDA data service.
What is an APN?
APN or Access Point Name is a gateway between a mobile GSM, GPRS, 3G and 4G mobile network and another computer, frequently the public Internet.
What is a Proxy?
Proxy is an optional field that states the HTTP proxy address; this field is usually left blank. It acts as an intermediary between a client requesting a resource and the Server providing that resource.
What is a Port?
Port is a communication endpoint. This use is in line with the Proxy.
What are the Username and Password?
Username and password are optional fields, but they are sometimes used to authenticate the connection between the mobile network provider and the phone using its network.
What is the Server?
The Server is also blank in most situations.
What is an MMSC?
MMSC (Multimedia Messaging Service Center) is a telecom carrier's MMS store and forward server.