Do you play games only for fun, or do you need games that challenge your mind? Well, that differs for every user. Some choose to play with friends and acquaintances, forging empires or simulating the stick on the snooker board.
Some live for the scores on the leaderboard. But if there is no internet, there are no scores, levels, or achievements. Boredom? Look at our pick of some of the best offline iOS games that can be far more addictive than many online games.
Best Offline iOS Games
Solitaire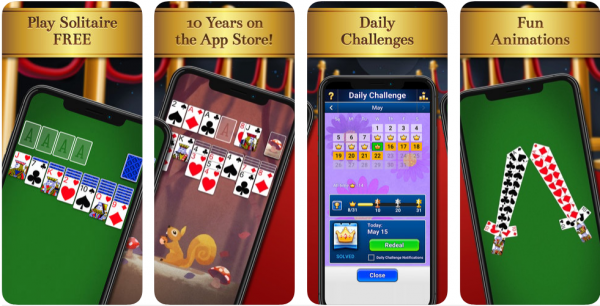 Loved playing solitaire on the PC? Then you would surely love playing it on your Apple device. It is addictive and features daily challenges, different levels and titles, stickers, and more. It also includes a "Show me how to win" feature that can help you improve your strategy.
Drop 7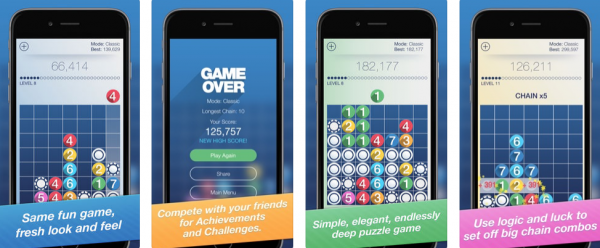 Drop 7 is a cardboard game similar to Tetris and Sudoku. The player has to match the numbers and crack the balls through without getting them over the top. You can complete challenges and earn achievements. There are three different game modes – classic, quick, and sequence. It is a free and offline game, but the leaderboard cannot be reviewed without the internet.
Fallout Shelter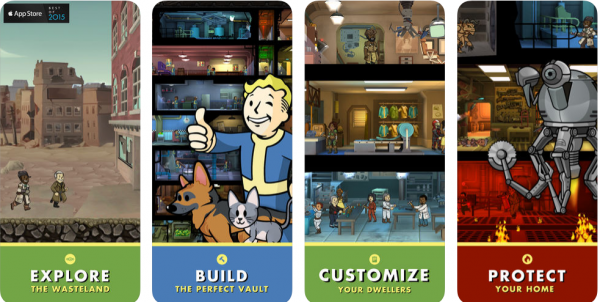 Fallout Shelter is another golden-era game that was once a candy for many console gamers. But now, you can also play this game on your iOS device. It has a bunch of fans because of its gaming quality, storyline, and addiction it creates. It was the Best Store App in 2015. The game is free to download and offers in-app purchases.
Alto's Odyssey

Alto's Odyssey won the Design Award back in 2018. This is undoubtedly a first-class game with amazing graphics and an adventure-filled plot. It is a premium game available for $4.99. Many people agree it is worth the money, and if you decide to try it, you will join the club that considers this game one of the best for iOS.
Minecraft

Minecraft is a mind-blowing game that attracts all types of gamers. It is available on every platform and has expanded its roots to nearly all gaming servers. Apple rates it as the #1 in the Adventure genre and is available for $6.99. If you have already played Minecraft on consoles and other devices, you do not need a formal introduction to this game. If you haven't, try it out!
Alto's Adventure

Many great games commonly appear in the form of free games. But some creations are so amazing that you cannot skip them. The Alto's Adventure is the next chapter of the Alto's Odyssey that costs the same amount of money, $4.99. It's among the best premium games available to be played offline. Perform various tricks through various parts of the Andes and keep it moving. Alongside, collect the coins and level up your snowboarding runner.
The Room

The room is a series of games chained since 2012, offering a thrill-filled adventure to solve a puzzle and escape the room. It is another paid offline game for iOS, with blistering plots and excellent graphics. The cheapest game in the series costs $0.99, and if you decide to get all of them, you will have to pay $13. Indeed, a great choice if you are a fan of puzzles.
Monument Valley 2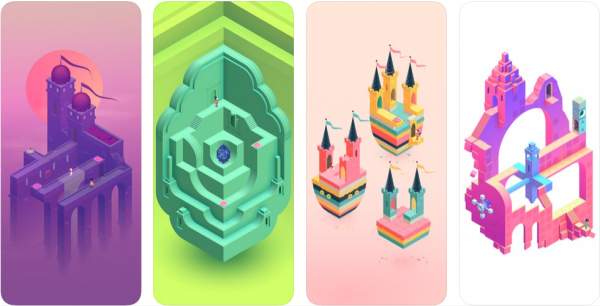 The sequel of the Monument Valley 2 has the same concept as the first part. Even graphic acceleration is rated similarly. It is a fantastic option for all fans of puzzles. The player has to sort out the puzzling architecture to maneuver a path for the mother and her daughter so that they may reach their destination.
Join our newsletter 🎉
Subscribe to our newsletter and never miss out on what's happening in the tech world. It's that simple.
Latest Tech News

Exclusive Tech Deals