For many people, life is becoming more stressful every day. Then it's vital to find at least one stress-leaving activity which can help you to make your life easier and to have more fun. Music is a major part of our social activity. Everyone loves music and tends to take an active part in singing. You can make your singing more fun using a karaoke machine. However, it is not possible to get a karaoke machine everywhere, in that case, an Android device comes in handy as there are many karaoke apps that can be downloaded and played on it. If you want to sing with your friends or want to add some extra elements to your singing, then you can make use of these apps. Check out the list below that includes some of the best karaoke apps that you can download on your device.
See also: Best free music production software
Best karaoke apps for Android
Smule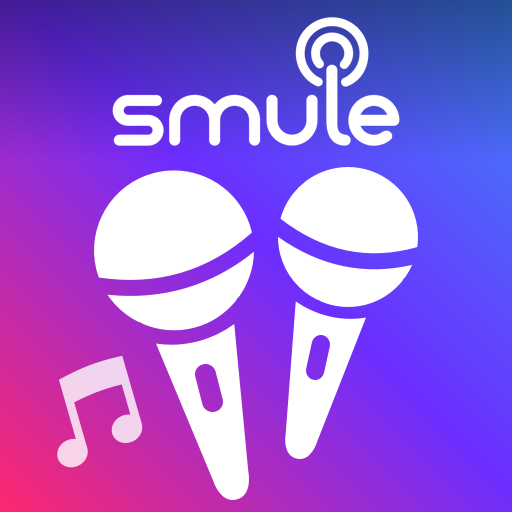 It is one of the best singing apps for Android in 2019. You can sing with your friends with the use of this app. You can do solo or duet with people all over the world. There are many audio effects and video filters which can be applied while singing your favourite song. You can sing live or record your song using the app which can be fine-tuned using the features. Pitch correction, polishing vocals, visual filters and many more options are available in the app.
Red Karaoke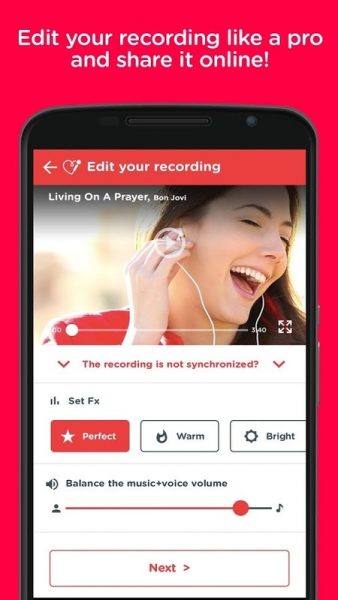 This is another great app that is completely free. There are more than 100 thousand songs available on this platform from which you can sing over. This app also has a 10 million user base which is a very good amount audience for your songs. You can record solo, duet, group songs, add filters to your voice, add themes and visual effects to your songs and videos.
Yokee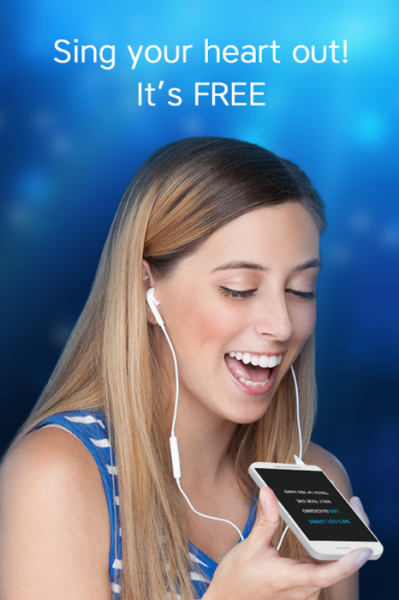 Yokee is free to use karaoke app available on the google play store. It has got more than 100 million downloads which show its vast user base and popularity. There are millions of karaoke songs available on this app. What's more, you can choose to sing along with friends or performing a solo.
WeSing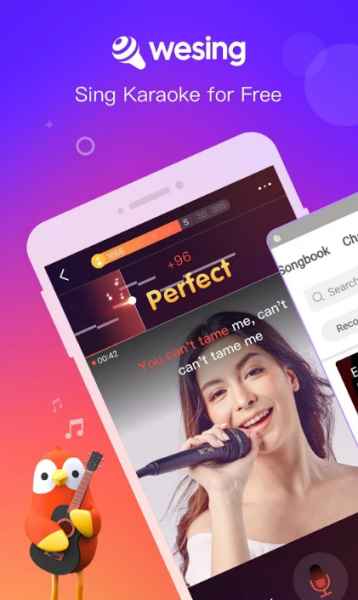 It is ranked No. 1 in Google Play store free to download chart. It is fun and easy to use app that enables you to sing with your friends or artists. You can create fantastic videos and can link them with your social accounts including Facebook, Twitter etc.
StarMaker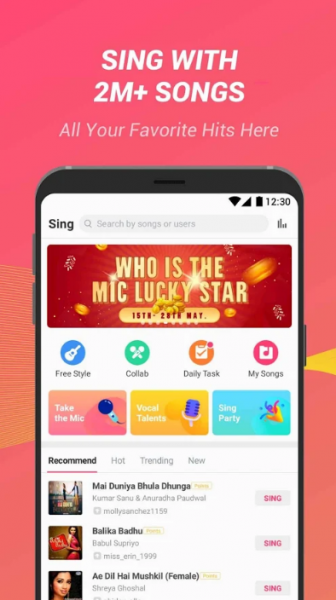 It is a well-known free to use karaoke app. This app has more than 50 million users and gets regularly updated with the latest tracks. You can also get a VIP membership for some extra features.
Midifun Karaoke
It is one of the most liked karaoke apps. The main feature of this app is that it runs without an Internet connection. There are hundreds of songs in this app to choose from.
SingPlay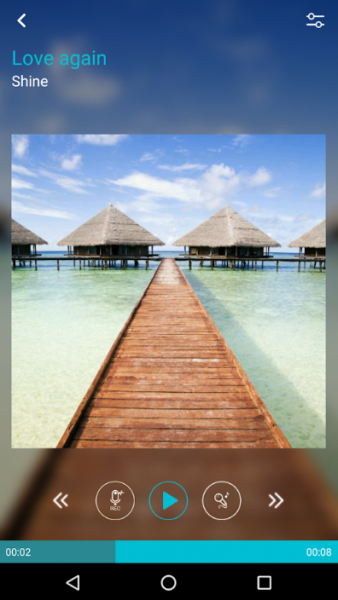 This karaoke app is developed by KineMaster Corporation and is a decent app with a good interface. This app generally converts the mp3 songs into karaoke by removing the vocals. It offers a variety of karaoke modes.
Singa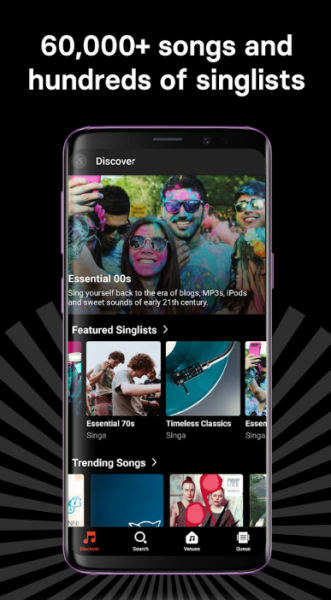 It is considered to be one of the best apps for singing containing more than 60 thousand songs. It features songs of all the popular stars on the planet. You can sing solo, or you can sing with friends using this app. There are many curated playlists available as well. It is super fun and easy to use.