Top 7 Jigsaw Puzzles to Play Online
Just like other puzzles, jigsaws are an excellent brain exercise. They not only enhance your lateral thinking but relax you as well.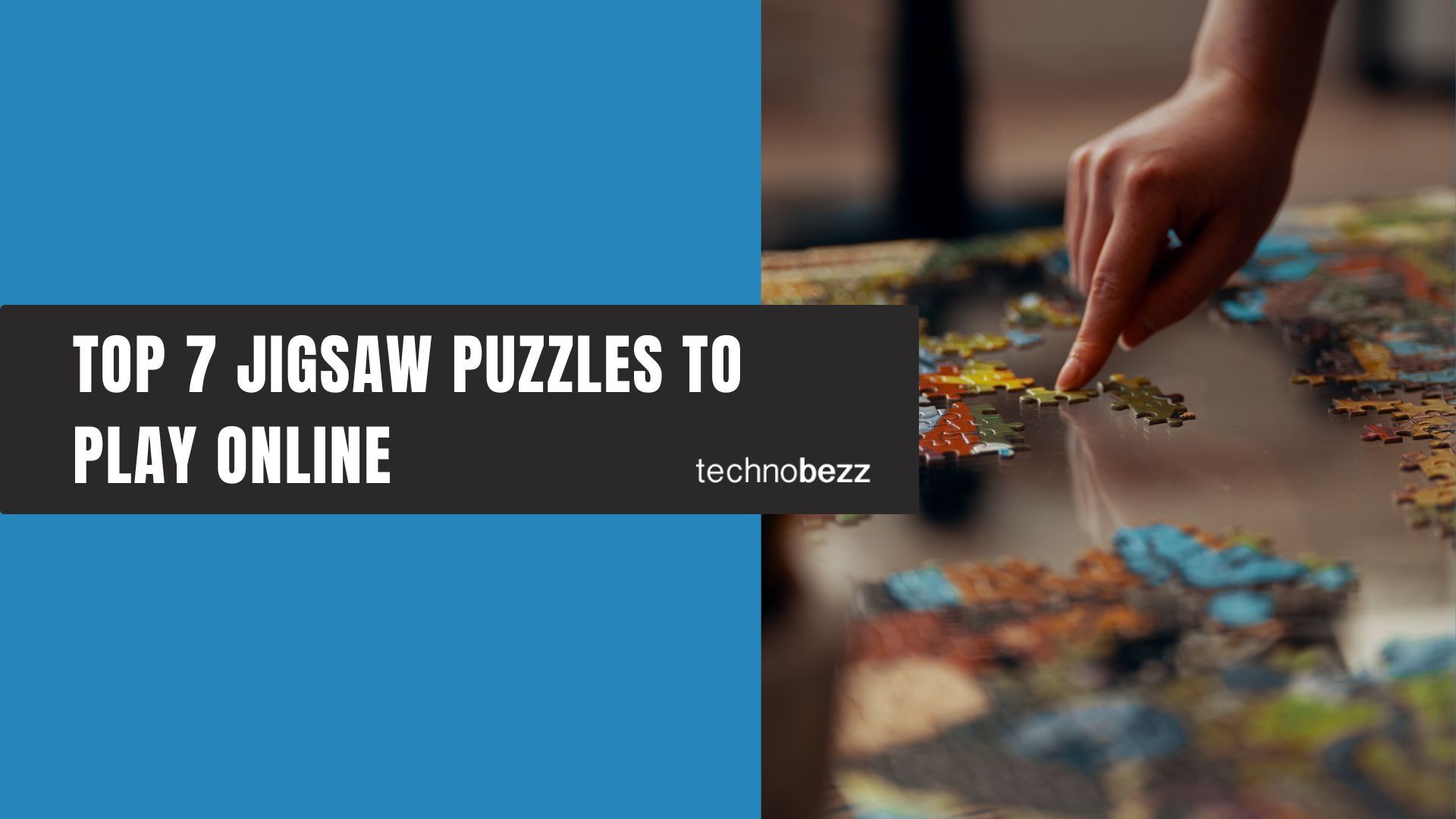 Just like other puzzles, jigsaws are an excellent brain exercise. They not only enhance your lateral thinking but relax you as well. If you want to test and train your brain whenever you're bored and you're looking for a great jigsaw puzzle game to play online, we can help you.
In this article, we've handpicked and compiled a list of the best free online jigsaw puzzles. We're sure it will save you time and help you make a good choice.
Top 7 Jigsaw Puzzles to Play Online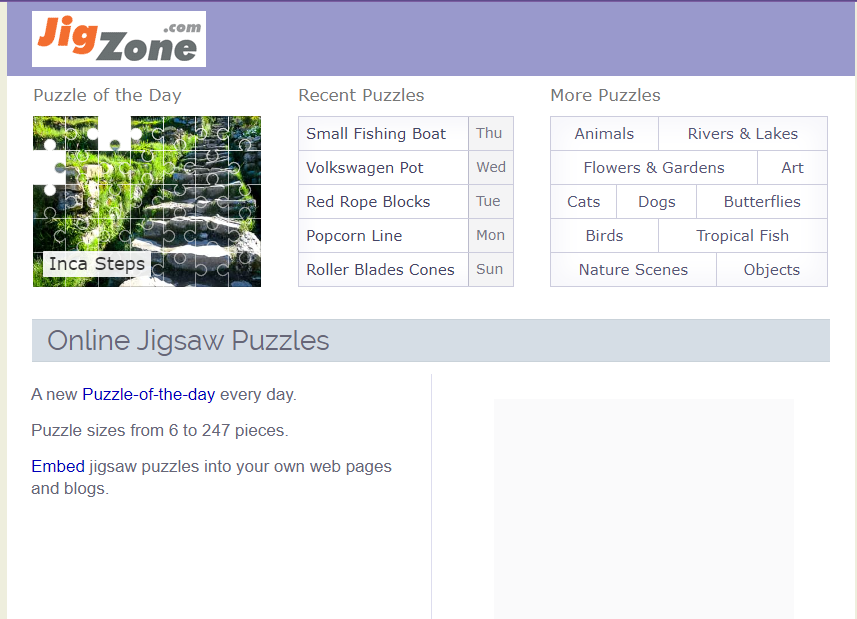 JigZone is an excellent online puzzle that allows you to create a puzzle, upload your own photos, and send it to others. The platform itself has numerous jigsaw puzzles for you to choose from. The difficulty level ranges from a simple 6-piece classic to an extremely challenging 247-piece triangle.
Jigzone features a daily puzzle and a massive puzzle gallery where you can pick from categorized jigsaws. It also allows you to send puzzle postcards to your friends, in which you can use your own photograph or any other puzzle from the website.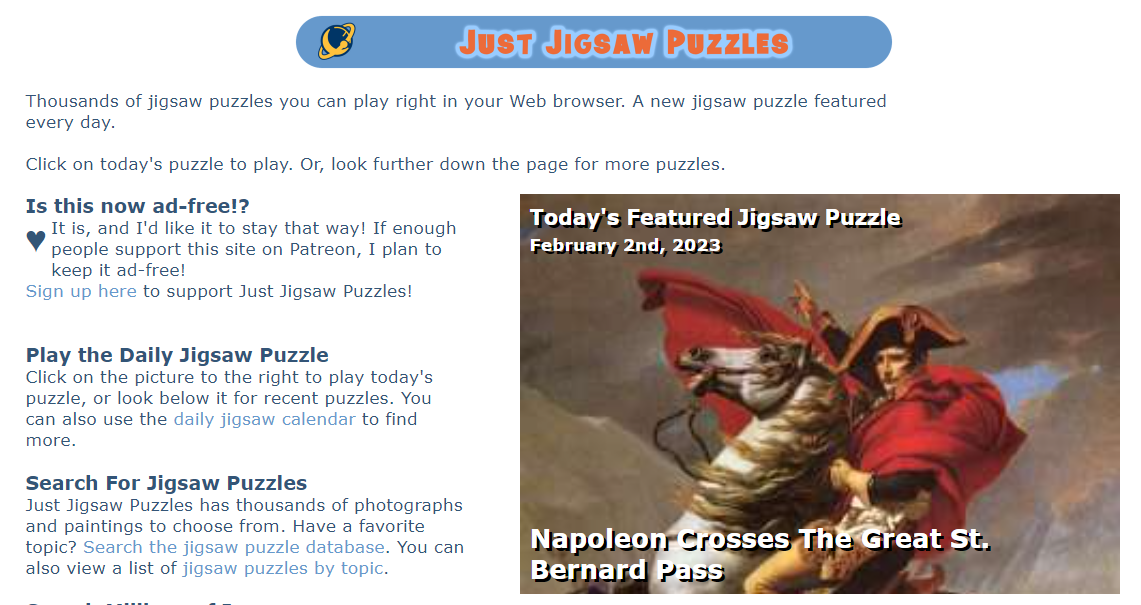 The Just Jigsaw Puzzles website boasts a plethora of jigsaw puzzles spread across a range of categories. Moreover, the site lets you do your own puzzles. You can upload a photograph or choose a picture from Pixabay.
The site keeps displaying popular topics and suggested puzzles for you when searching for a specific puzzle. Furthermore, you have the option to change the size, shape, and number of pieces and customize the jigsaw puzzles as per your preferences.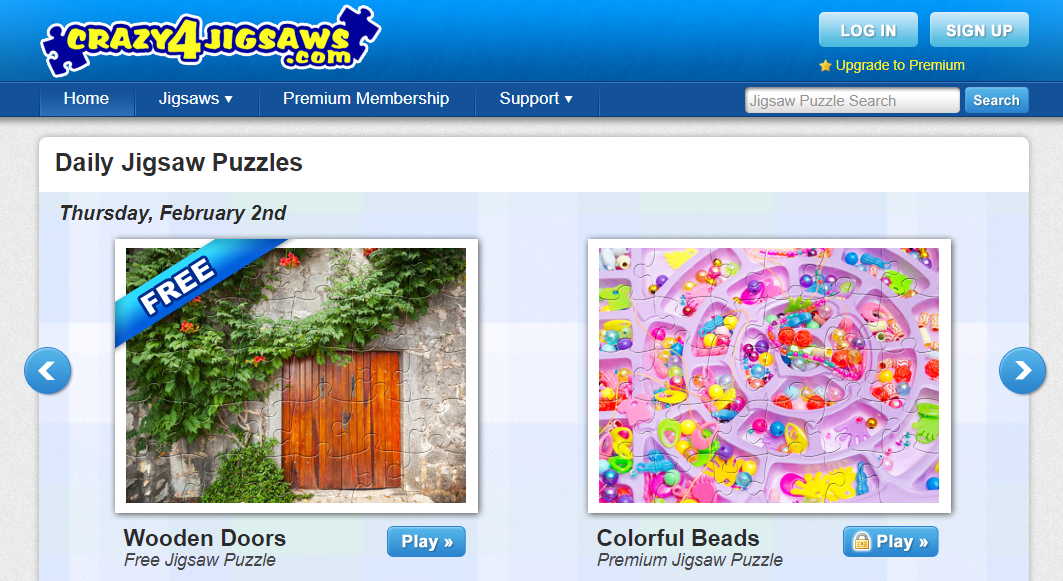 Crazy4Jigsaws is a popular jigsaw puzzle site that provides users with a variety of jigsaw puzzles. Its gallery has varied categories you can pick from. You can choose a jigsaw puzzle or upload your own photo and share it as an e-card with your friends.
Crazy4Jigsaws uses Flash. However, the developers also provide polished apps for iOS and Android.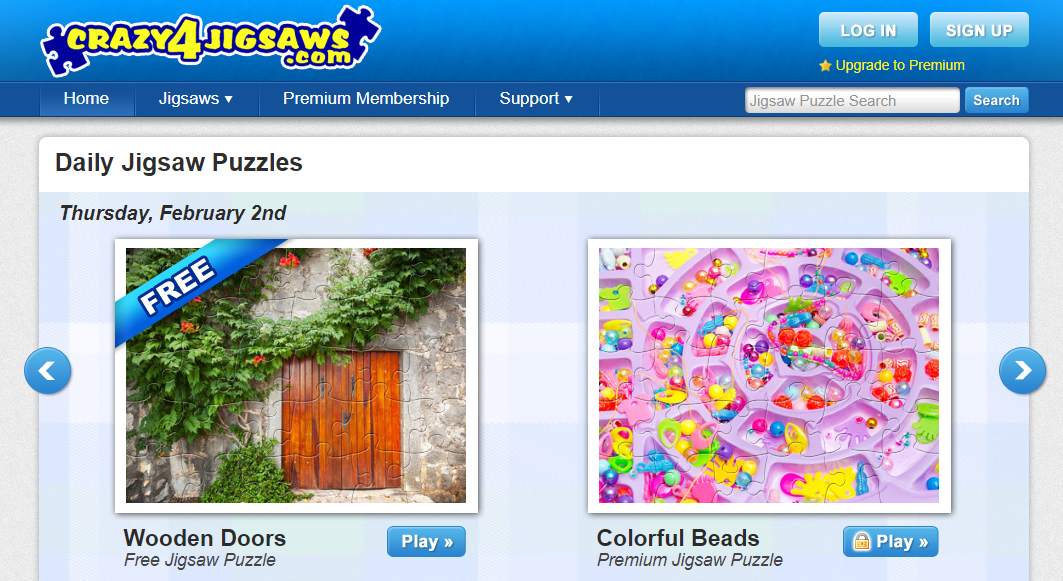 The Daily Jigsaw Puzzles site has one unique feature that sets it apart from other sites. It boasts an amazing collection of mind-blowing abstract jigsaw puzzles. You can pick from patchwork patterns, colorful circular motifs, and abstract paintings. Perhaps these psychedelics are the most challenging to put together.
All puzzles have six difficulty levels. There is a jigsaw puzzle maker using which you can design your own brainteasing games.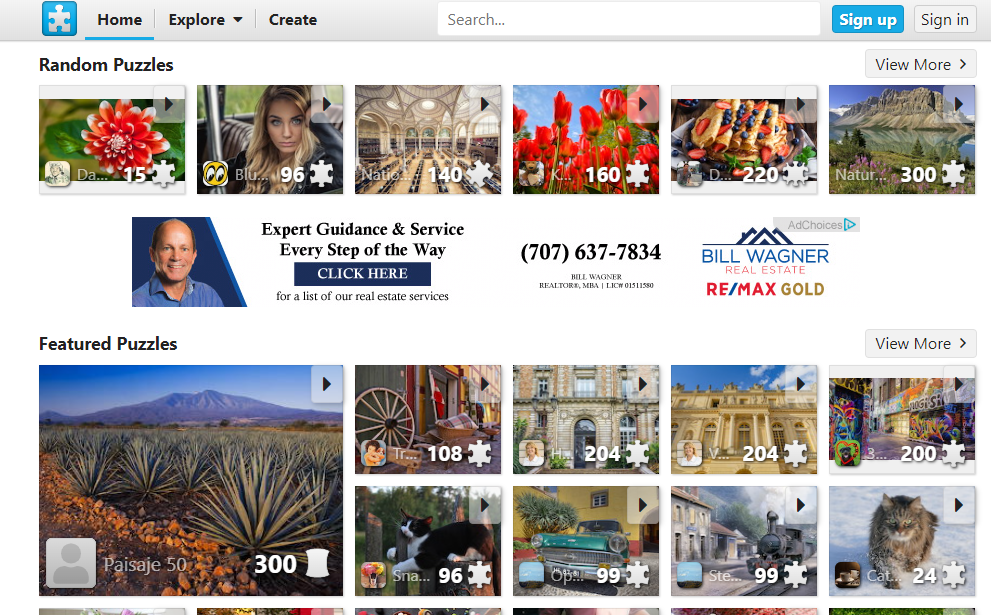 Jigsaw Planet is a popular destination for playing free online puzzles. You can find thousands of puzzles on this website. You can choose from the top lists or search for your favorite puzzle in the toolbar.
The site doesn't require you to download any plugins or programs to play any puzzle on Jigsaw Planet because all puzzles function within your device's web browser. While you can sign up for a free membership on the site, you don't need it to play the puzzles. It is just used to rate the games that you like or dislike.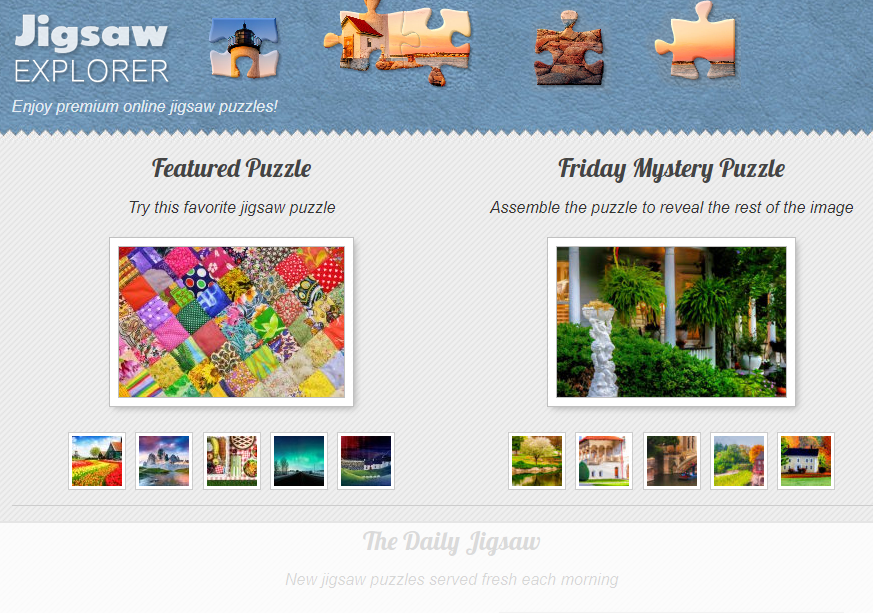 Jigsaw Explorer, a free online jigsaw puzzle website, has an unbelievably clean layout that displays puzzles in a style that is easy to read. Besides, it uses only one banner advertisement on the selection pages.
You can find puzzles on Jigsaw Explorer through the search bar. However, the focus is usually on the suggested puzzles that appear on the front page and are updated daily. Like most other sites, you can upload your own image to the website and create a new puzzle, which you can later share with friends.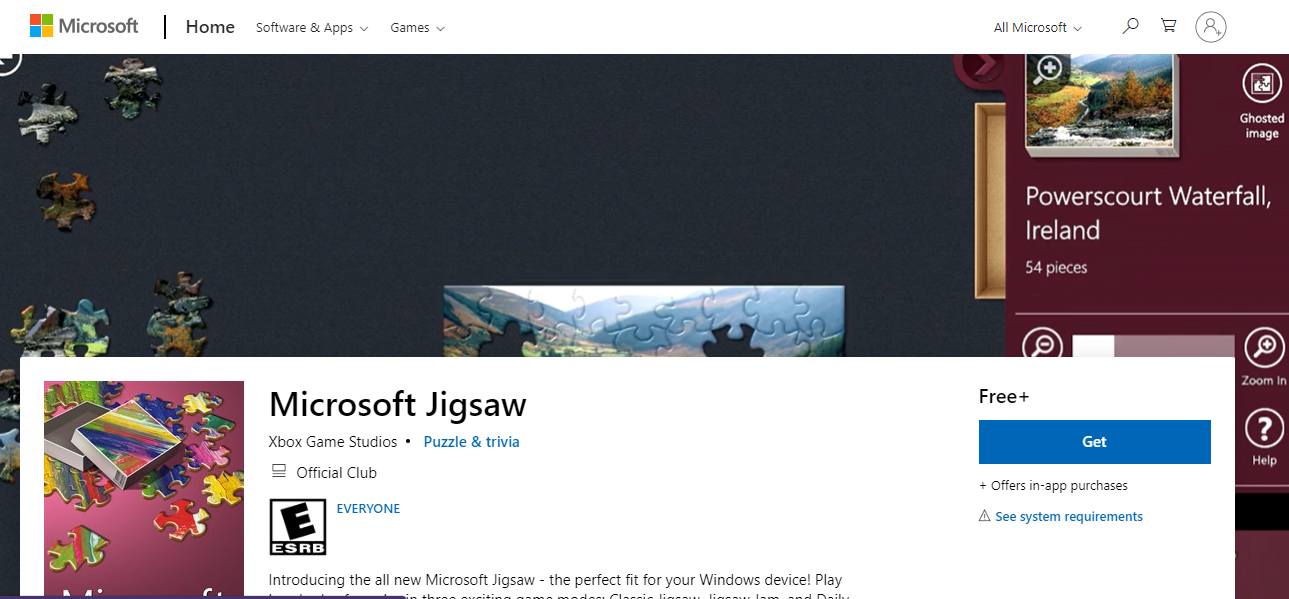 Microsoft Jigsaw, a free jigsaw puzzle app, is meant for Windows tablets and computers. It supports a mouse as well as touchscreen controls. You can unlock themed puzzle collections by completing puzzles. In fact, you can buy them using the in-game coins you will be earning while playing.
The unique feature of Microsoft Jigsaw is its Jigsaw Jam mode. In other words, solving a puzzle will be more like a race than a slow-paced activity. Moreover, its Xbox network connectivity enables users to create an Xbox account from their Xbox One console or Xbox 360. By doing so, they can rank on online leaderboards and eventually unlock Xbox Achievements!
Conclusion
Well, now that you have learned about the best online jigsaw puzzle sites and their unique features, we're sure you will be able to pick the one that interests you. As all these games are free to play online, you can always use your free time to boost your brain function and ultimately relax.
ABOUT THE AUTHORS
Elizabeth
Elizabeth is your trusted Apple product expert with a wealth of knowledge and experience gained from her tenure as an Apple authorized personnel. She's also a seasoned mobile phone, Samsung, and Android expert. With a keen eye for detail and a passion for all things Apple, Samsung, and Android, she is dedicated to providing you with accurate, reliable, and up-to-date insights. Count on Elizabeth to be your go-to source for expert advice on navigating the world of Apple technology, Samsung devices, and the Android ecosystem.
Bogdana
Bogdana is your technology expert, backed by a strong foundation in consumer electronics and a range of qualifications that make her a trusted source in the tech world. With a deep understanding of the latest advancements and a passion for simplifying complex concepts, Bogdana is your go-to authority for demystifying technology and keeping you informed about the ever-evolving digital landscape. Trust her to deliver reliable insights and expert guidance to help you navigate the world of consumer electronics and beyond.