Top 7 Free CAD Software for Beginners
Beginners might find it a bit challenging to step into the world of CAD. Aside from the extensive training required for CAD programs, the software is generally expensive.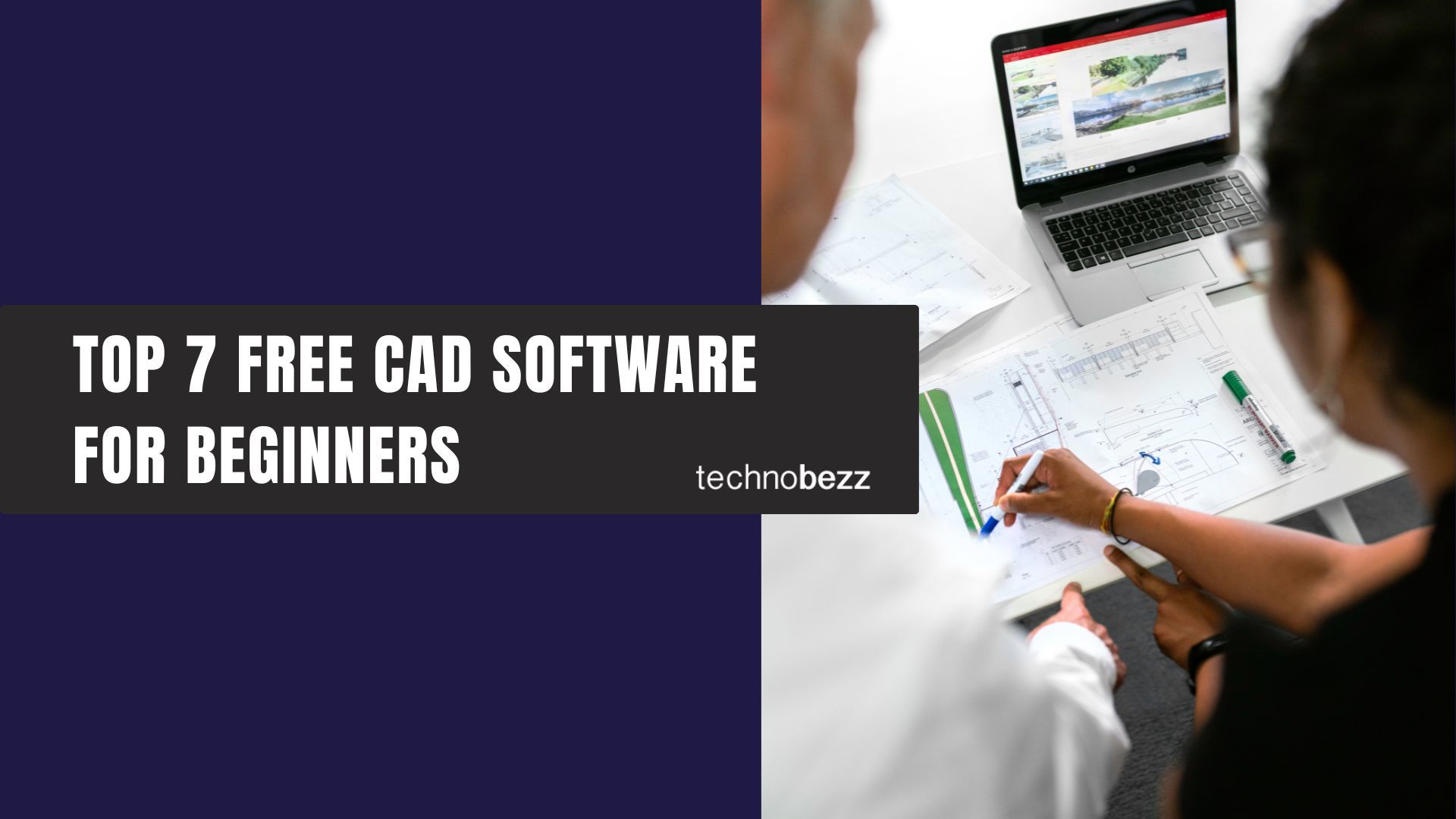 Beginners might find it a bit challenging to step into the world of CAD. Aside from the extensive training required for CAD programs, the software is generally expensive. If you are just thinking of starting with CAD or are a budding business person, free CAD software might suit your requirements, at least initially.
In this article, we have listed seven of the best free CAD software available. You can download and use any of these to successfully get started with CAD.
Top 7 Free CAD Software for Beginners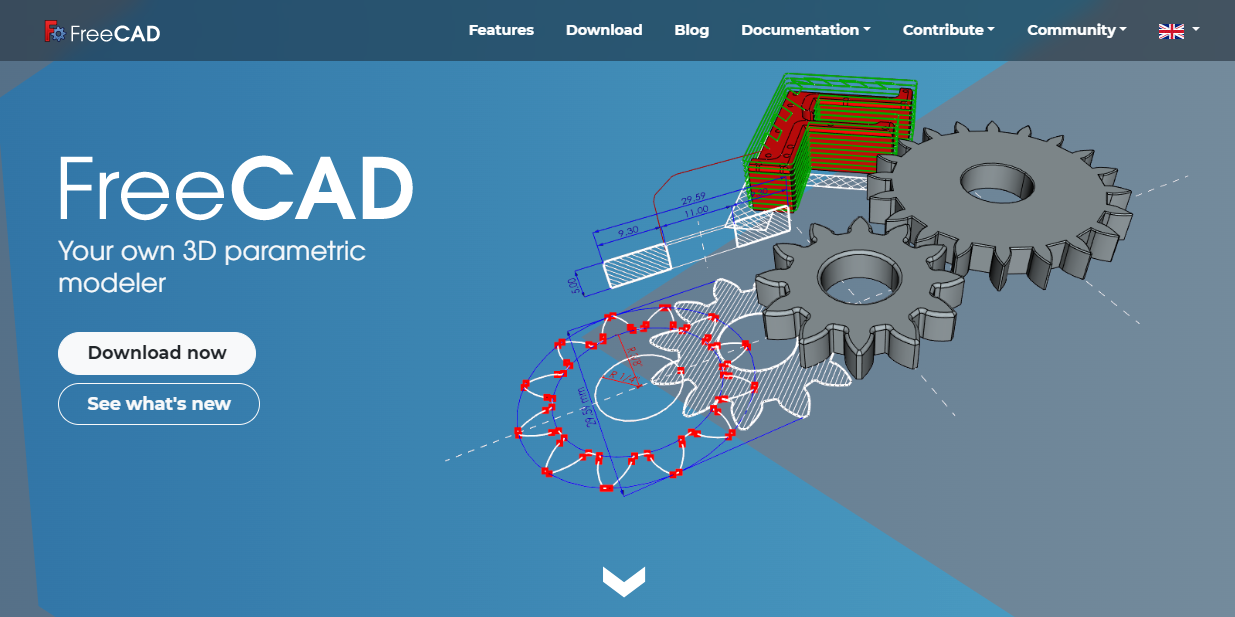 FreeCADis easily one of the top free CAD programs. Being an open-source software, it focuses primarily on 3D parametric modeling. However, it also provides limited 2D capabilities. The program is packed with numerous features you may need for designing. Also, using plugins, you can add many additional features as well.
FreeCAD also lets you export your designs to external renderers. The program is best suited for users who are familiar with Python because it possesses an integrated Python console. It's an active community of users who help and support each other.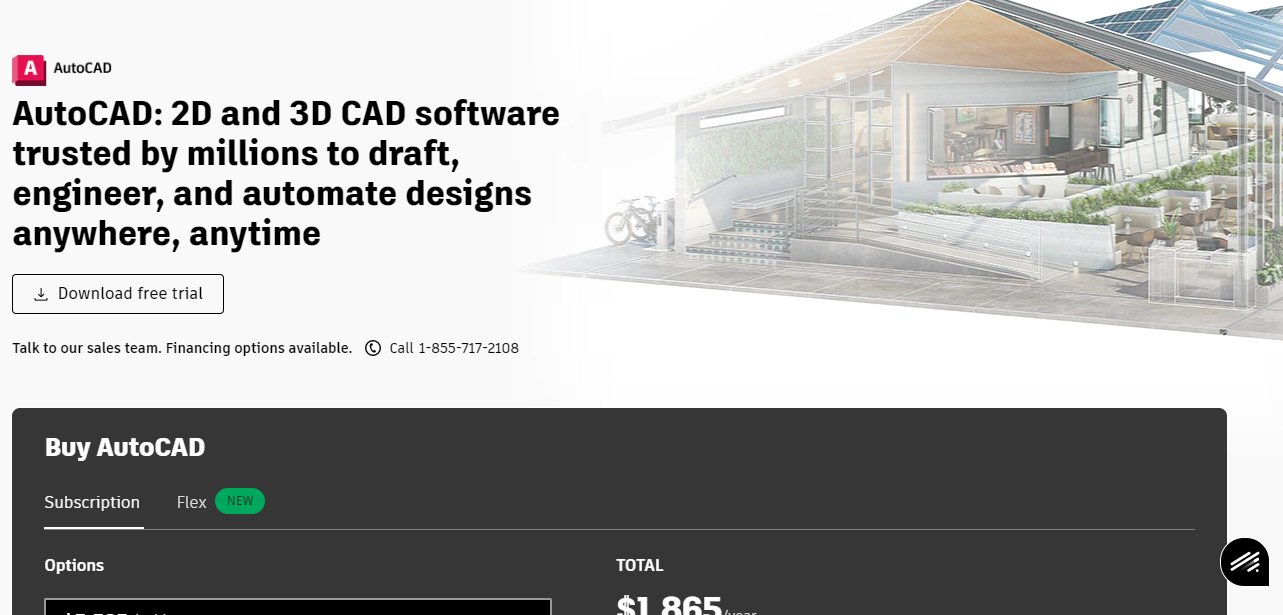 You can use the free Autodesk software for non-commercial use. With Fusion 360 offering a free license for hobbyists, users can access most of the features this advanced CAD program provides.
AutoDesk is largely used for product design and mechanical engineering. Moreover, you can use the free program for parametric modeling, direct modeling, and much more. As it is easy to use, and the menu supports smooth navigation, it is an approachable program for beginners.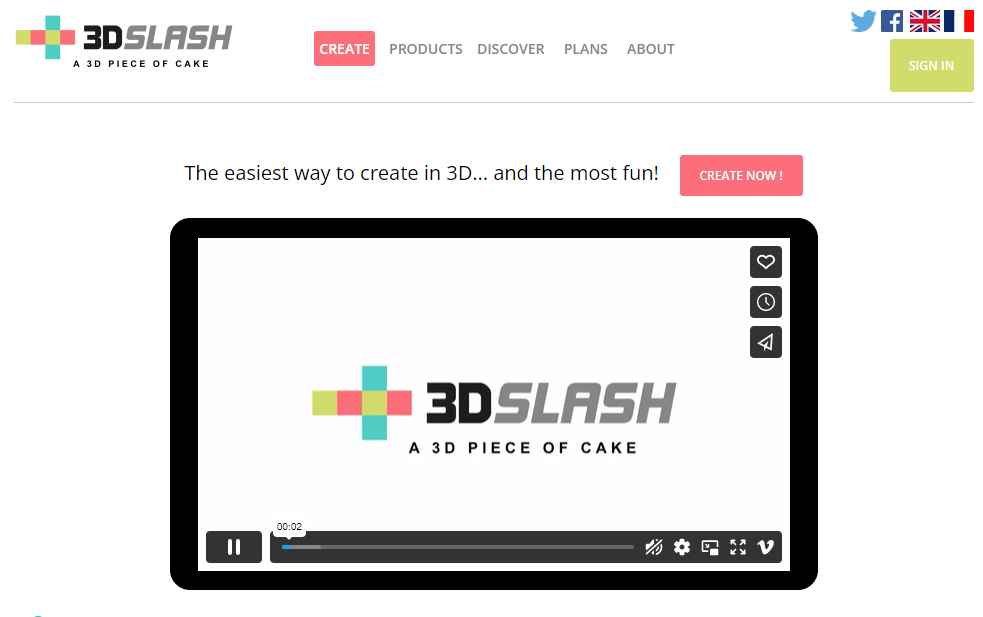 3D Slash is an amazing program for anyone who doesn't have any prior experience with 3D. In fact, it can be used effectively by kids as well. The software supports some special features meant exclusively for schools, making it ideal for educational purposes.
3D Slash works as a building game, so it is fun and helps you start with CAD with ease. You can access its basic features intuitively. The software allows you to easily create an OBJ or STL file, sculpt shapes and experiment with your 3D model. What's more, it also includes a VR view!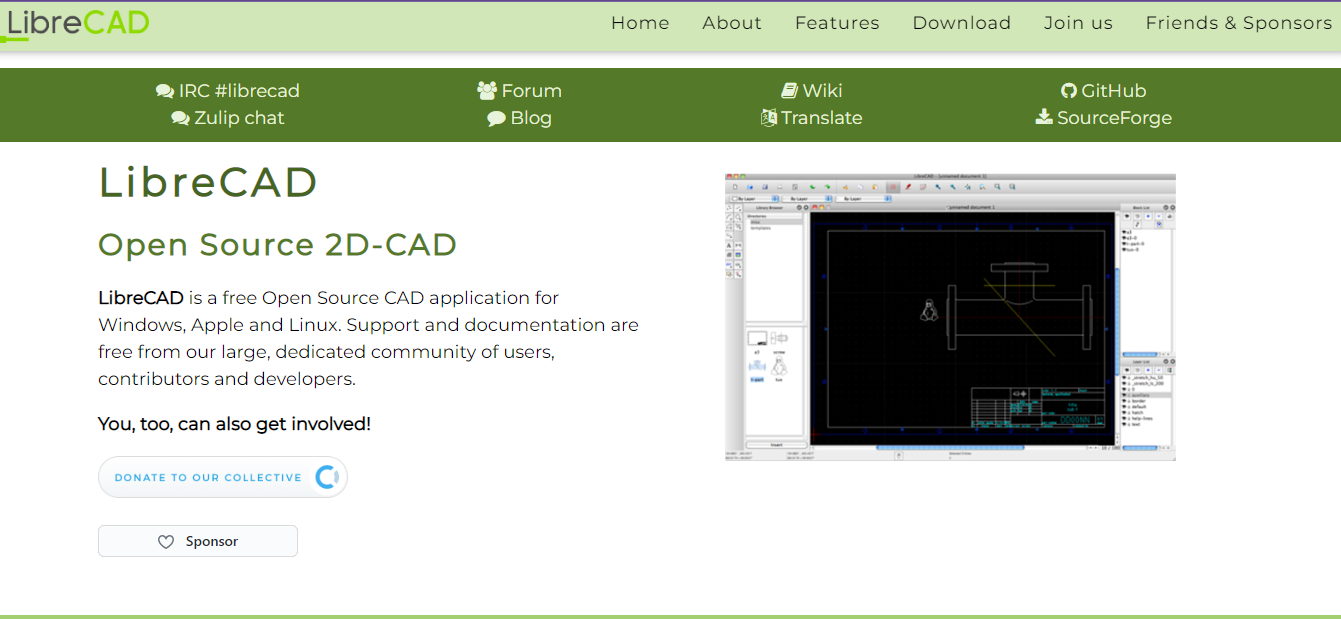 LibreCAD is the best free CAD software for those whose focus is on 2D designs. It is an open-source program and features an active community of independent developers. It is perfect for users who are interested in creating 2D designs and circuit boards.
LibreCAD sports several other useful features, such as ray tracing, a benchmark suite, and a customizable interface. It also supports DWF and DWG file formats, eventually allowing its users to import their projects from other CAD software.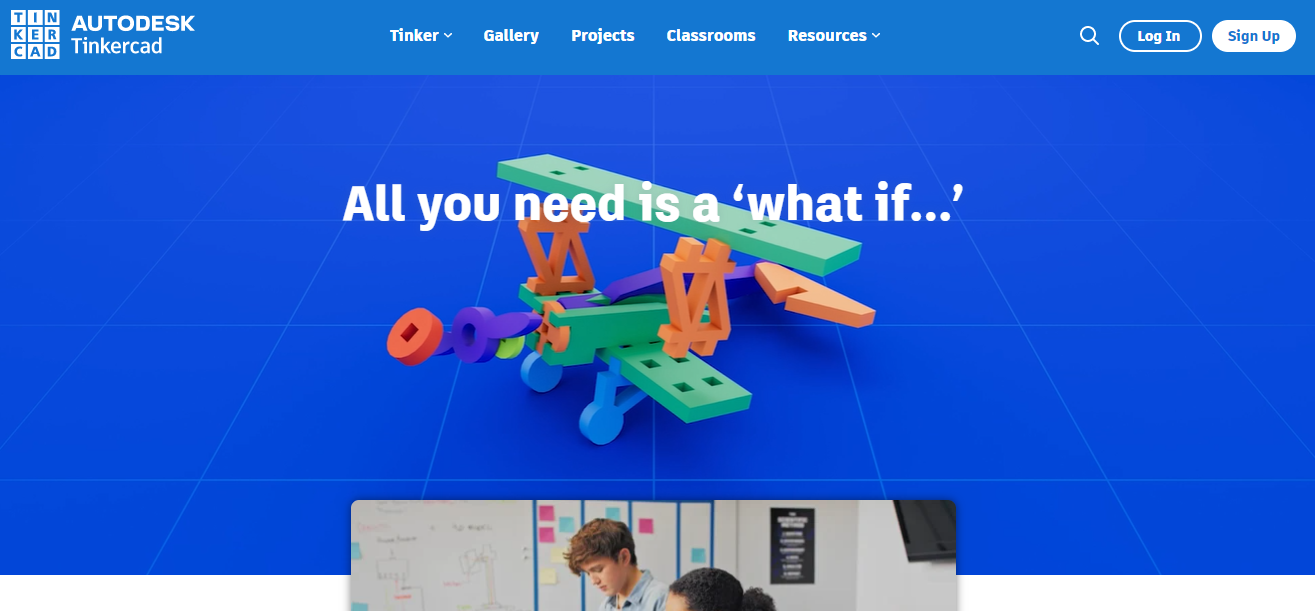 Tinkercad is a popular free CAD software best suited for beginners. Its UI is the simplest to use. Tinkercad's unique block placement approach helps you to easily create objects. Even those new to CAD can effortlessly create 3D designs on Tinkercad.
Tinkercad has a few nifty features, including HTML 5 support, support for Autodesk file formats, and brilliant integration with 3D printing services. In addition, the program has a myriad of lectures to help newbies create geometric designs and 3D objects. Because Tinkercad is entirely web-based, users can use any browser on the platform to access it.
SketchUp is one of the world's most popular free CAD software. Its free version is completely web-based and ideal for beginners. Aside from this, the software doesn't compromise on any crucial features. For instance, the program's intuitive design makes it a breeze to create 3D models and offers 10 GB of cloud storage for its users.
As a free user, you also gain access to the open-source library of 3D models created by other users. Moreover, SketchUp offers an Extension Warehouse to support extensions and improve the program's functionality.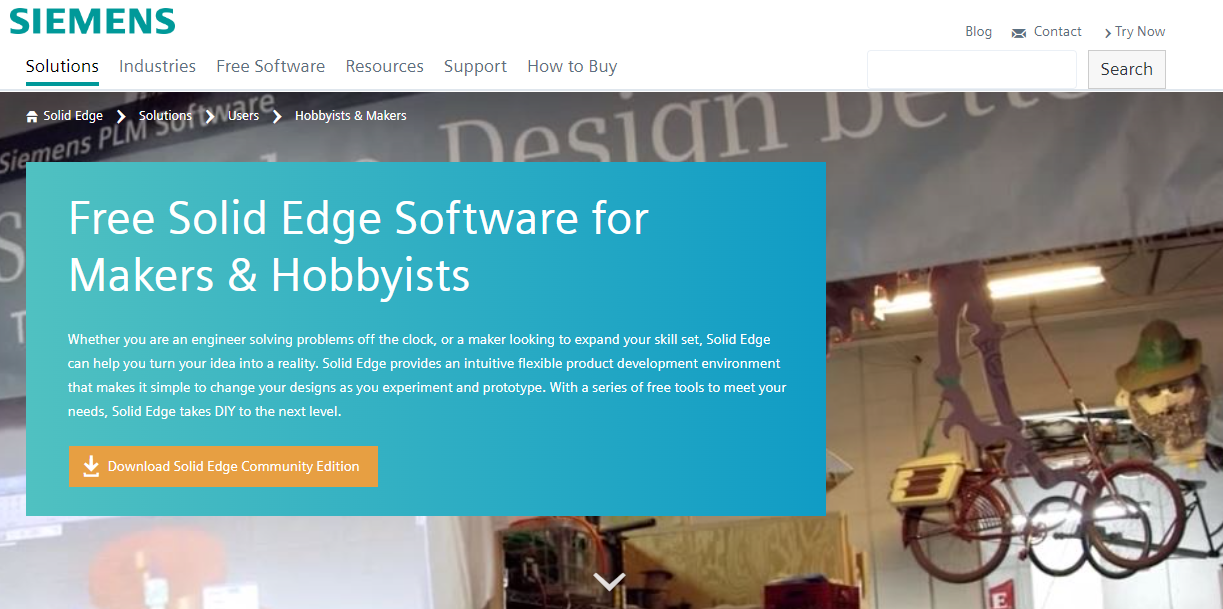 Solid Edge is a complete 3D software. While it is paid software, you can download its new Community Edition Program – the free version. This free version happens to be real 3D printing software. With numerous features, it lets you prepare complex 3D models in STL format. Even experienced CAD users can largely benefit from this free version.
The unique Synchronous Technology of SolidEdge allows you to switch between parametric and direct modeling easily. The software comes with amazing simulation features, which will undoubtedly help you save time by means of running strength tests and eventually simulating materials capabilities.
Conclusion
Well, when you browse the internet, you will see that there are a lot of free CAD software available for you, making it difficult for you to choose one. We hope that our list of the best free CAD software, which is perfect for beginners and intermediate designers, will help you make an informed decision.
ABOUT THE AUTHORS
Elizabeth
Elizabeth is your trusted Apple product expert with a wealth of knowledge and experience gained from her tenure as an Apple authorized personnel. She's also a seasoned mobile phone, Samsung, and Android expert. With a keen eye for detail and a passion for all things Apple, Samsung, and Android, she is dedicated to providing you with accurate, reliable, and up-to-date insights. Count on Elizabeth to be your go-to source for expert advice on navigating the world of Apple technology, Samsung devices, and the Android ecosystem.
Bogdana
Bogdana is your technology expert, backed by a strong foundation in consumer electronics and a range of qualifications that make her a trusted source in the tech world. With a deep understanding of the latest advancements and a passion for simplifying complex concepts, Bogdana is your go-to authority for demystifying technology and keeping you informed about the ever-evolving digital landscape. Trust her to deliver reliable insights and expert guidance to help you navigate the world of consumer electronics and beyond.