Top 7 Android Widgets for Your Home Screen
Widgets have always been a part of Android and are easily one of the most useful features of the platform. .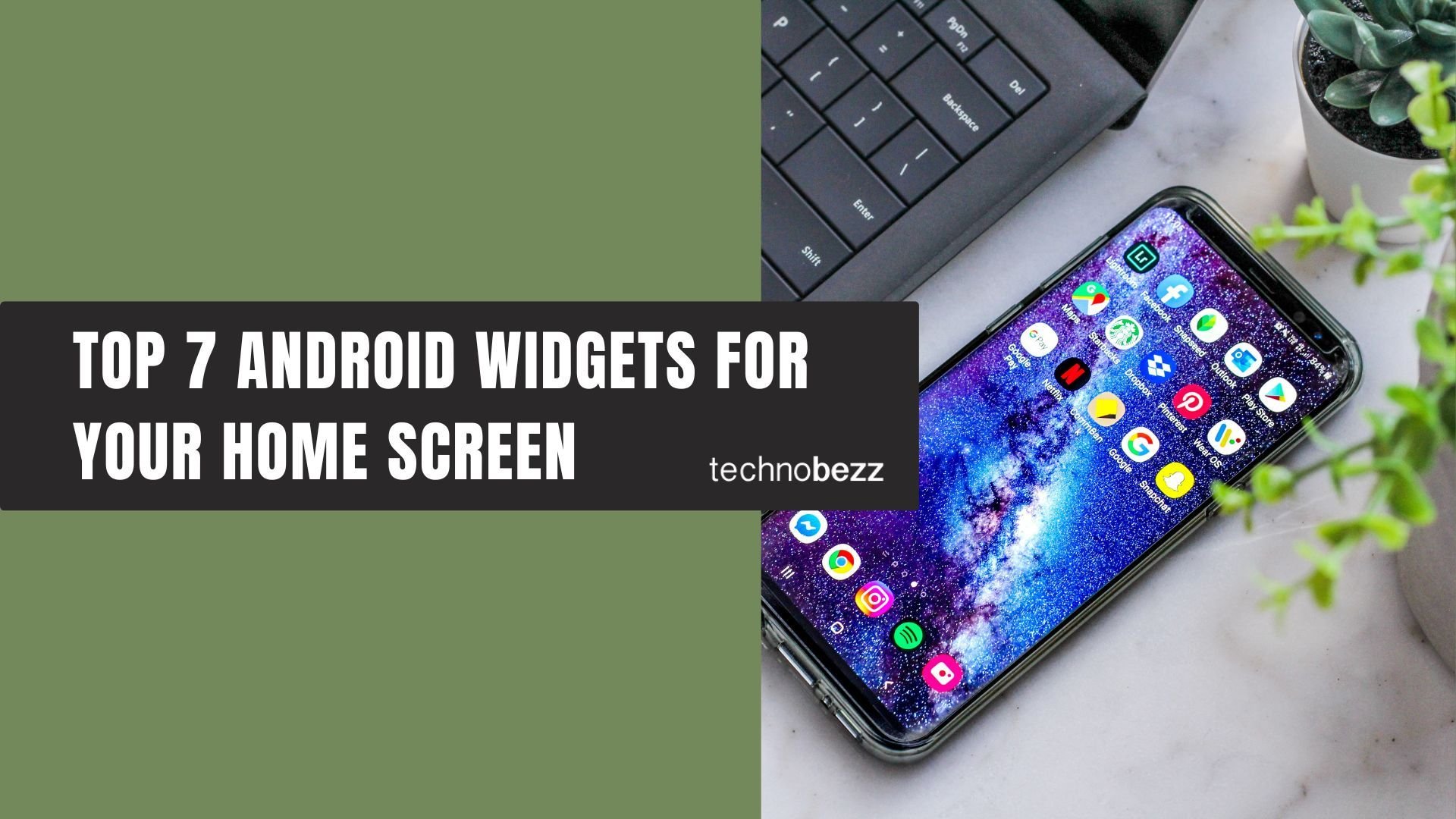 Widgets have always been a part of Android and are easily one of the most useful features of the platform. Widgets, the tiny applets you can choose to place on the home screen are perfect for quick access to various functions such as contacts, weather reports, music controls, stock market reports, news headlines, and the phone's flashlight. Well, there are so many apps that offer cool widgets.
Now, how can you be sure of picking the best Android widgets you need? Leave your worries behind. Here is our choice of the top 7 best Android widgets for you to choose from.
Top 7 Android Widgets for Your Home Screen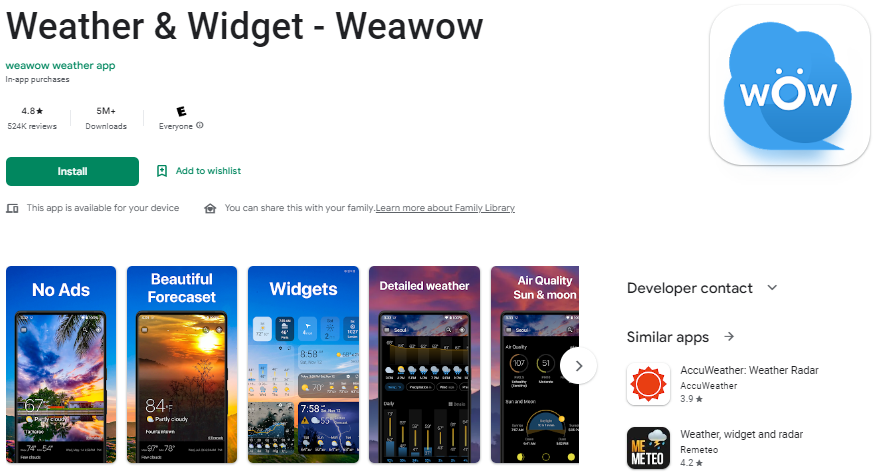 Weawow is a free weather app that provides users with detailed weather information, including temperature, humidity, and precipitation levels. The app also features beautiful weather-related photos taken from locations around the world. With Weawow, you can easily stay up-to-date on the current weather conditions at your location, including whether it is snowy, cloudy, rainy, or fair.
The best part about the Weawow app is that you can brighten your day with surprising "Wow" photos instead of a boring, text-based forecast. There are a lot of customization options available as well.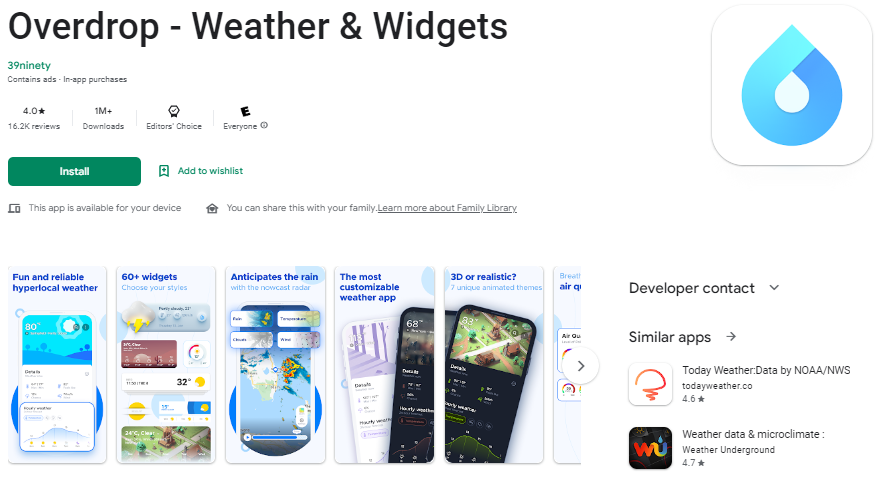 Overdrop is a weather app with amazingly decent widgets for your home screen. The app comes with a forecast widget with up to 5 days, your current forecast weather widget, and a card-style layout that displays the battery percentage and date.
The app comes with some basic features, has a dark mode, and the UI is lovely.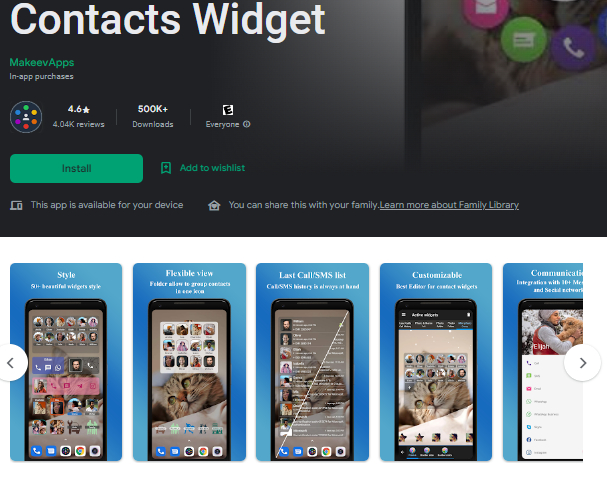 Contacts Widget is a collection of widgets that allows you to call and chat with any of your contacts with a convenient single touch. It is also a flexible tool for creating your own widget design.
The Contacts widget has more than 50 striking widgets for all devices. There are six types of widgets.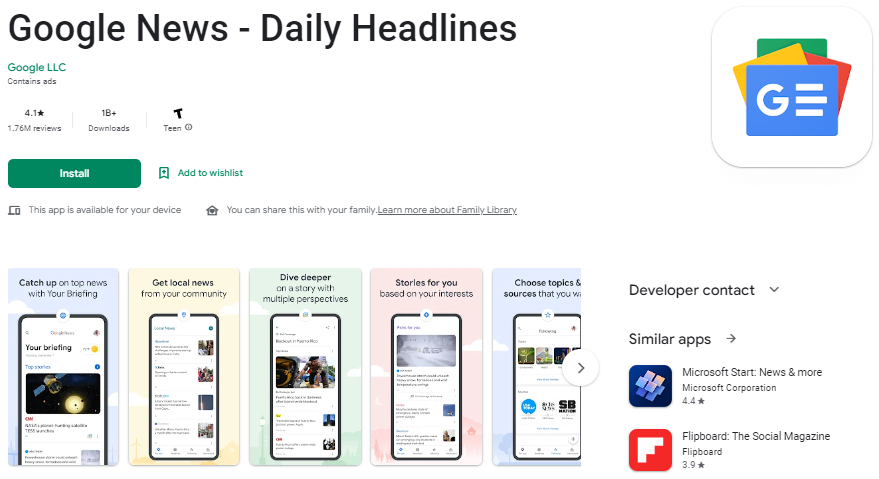 Google News is a customized news aggregator designed to organize and highlight the news worldwide so that you can explore more about the stories you are interested in.
The newly upgraded version of the Google News app sports a clean, informative, and clear widget, providing you with the weather forecast as well as a snapshot of what exactly is happening at the moment. If you want to read the full story, you can tap through the headlines and see the full coverage of it or you can just have a quick look at the headlines to stay updated.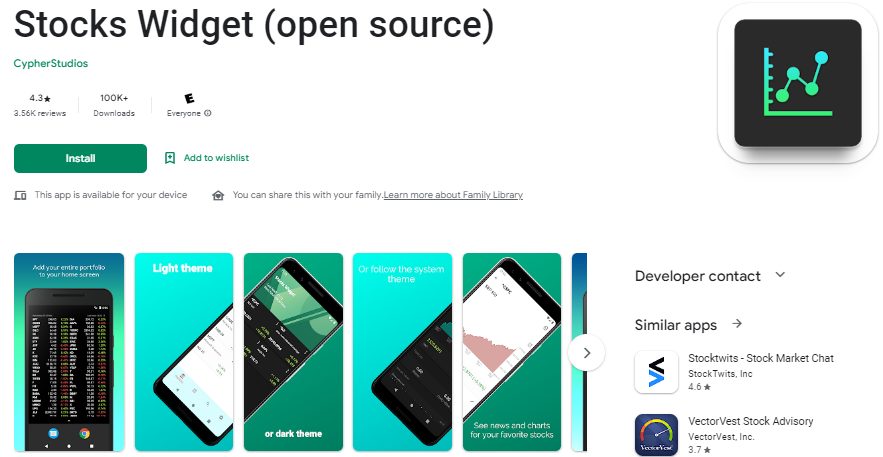 Stocks Widget is a widget for your home screen that keeps you informed of the stock price quotes from your portfolio. The app comes with some useful features. It is completely resizable and scrollable, and the stocks are categorized by a change in percentage.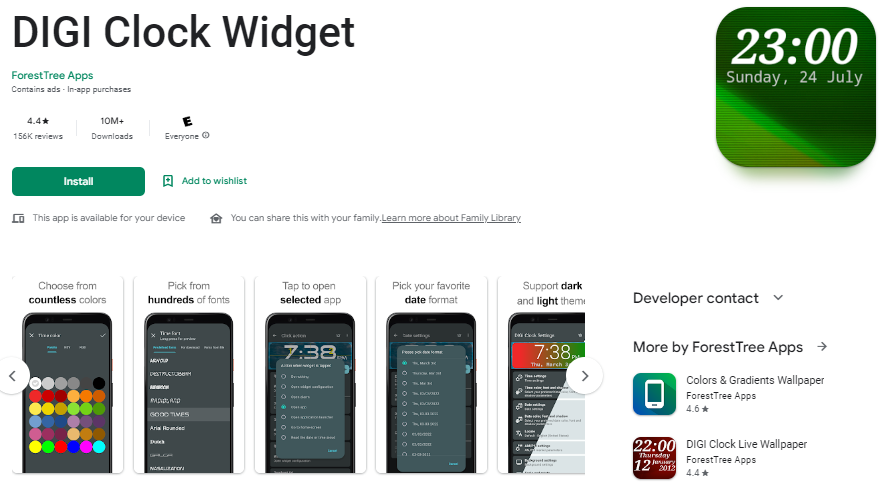 DIGI Clock Widget is one of the most convenient clock widgets. It is a set of free and customizable digital time and date widgets for your home screen. It is available in different sizes to suit different devices. With fantastic customization options, everything works perfectly in this app.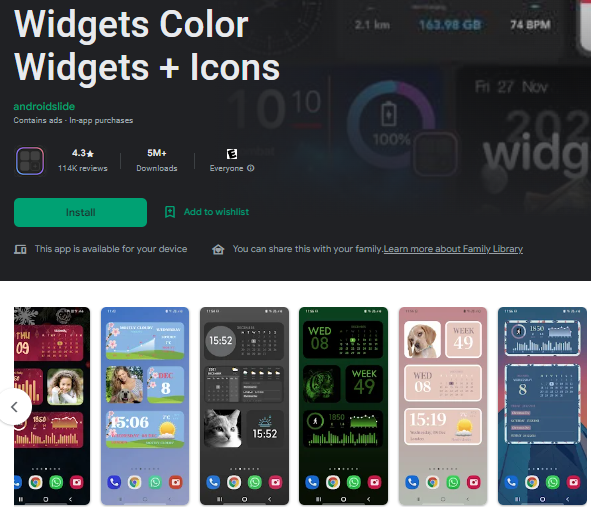 Widgetopia comes from the world's largest watch face design community and it's designed to make your home screen unique and vibrant. The app is home to a myriad of color widgets and icons to transform the look of your Android smartphone.
This iOS 16 Launcher app is truly amazing with beautiful widgets. Above all, you can create your own widgets via several customization options, and that is just phenomenal.
Conclusion
As you can see, these great Android widgets can certainly enhance the functional aspects of your device. Using these widgets, you can make your device function the way you want to. So, based on your needs, you can download any of these best Android widgets to enjoy a cool Android experience.
ABOUT THE AUTHORS
Elizabeth
Elizabeth is your trusted Apple product expert with a wealth of knowledge and experience gained from her tenure as an Apple authorized personnel. She's also a seasoned mobile phone, Samsung, and Android expert. With a keen eye for detail and a passion for all things Apple, Samsung, and Android, she is dedicated to providing you with accurate, reliable, and up-to-date insights. Count on Elizabeth to be your go-to source for expert advice on navigating the world of Apple technology, Samsung devices, and the Android ecosystem.
Bogdana
Bogdana is your technology expert, backed by a strong foundation in consumer electronics and a range of qualifications that make her a trusted source in the tech world. With a deep understanding of the latest advancements and a passion for simplifying complex concepts, Bogdana is your go-to authority for demystifying technology and keeping you informed about the ever-evolving digital landscape. Trust her to deliver reliable insights and expert guidance to help you navigate the world of consumer electronics and beyond.