One of the most annoying things that can happen when using your Mac is when an error message pops up and interrupts you in the middle of your work.
Some error messages could be iCloud-related, such as saying, "This Mac can't connect to iCloud because of a problem with email or password or Apple ID." If you are facing this issue, continue reading as we will share some solutions. Let's dive right in.
This Mac can't connect to iCloud – ways to fix it.
Apple System Status page – Before moving to anything else, you should ensure that all of Apple's services are up and running. You can check that by going to Apple's System Status page.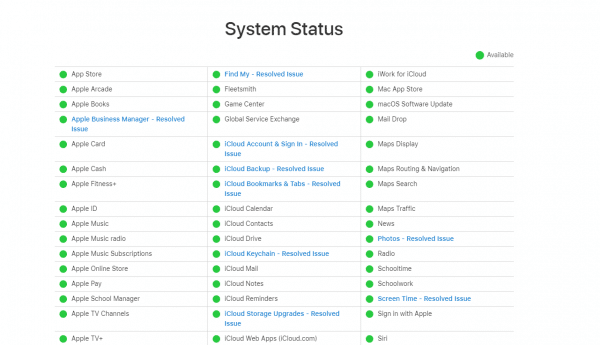 Make sure that you are connected to the Internet and that it is stable – sometimes, Internet issues could be the reason behind the error message, so make sure your connection is stable. You can restart your router/modem.
Restarting your Mac – a restart may sort out most bugs and glitches.
Set Date & Time to automatic – to do this, open System Preferences > Date & Time and then click on the box next to "Set date and time automatically."
Sign out of iCloud, then sign back in – go to System Preferences > Apple ID and click on Overview. Next, click Sign Out. Restart your Mac and then sign back in.
Change the password – Visit appleid.apple.com and sign in using your Apple ID. Once you do, you can change your password there. Doing this will force your Mac to accept the new password and log in to iCloud.
One of these should do the trick, but reinstall macOS if the above suggestions don't fix the issue.
Join our newsletter 🎉
Subscribe to our newsletter and never miss out on what's happening in the tech world. It's that simple.
Latest Tech News

Exclusive Tech Deals